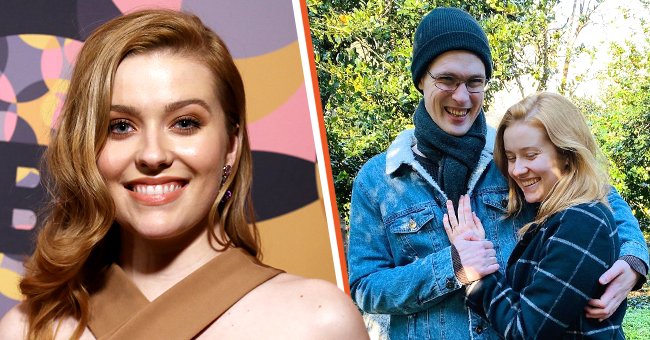 Getty images | Iinstagram.com/kennedymcmann
'Nancy Drew's Kennedy McMann Married Sam McInerney in Intimate Ceremony with Hopes for a Bigger Celebration
Actress Kennedy McMann has received praise for being one of the fastest rising stars in show business. Acting as the lead role in "Nancy Drew," the 25-year-old has much more going for her, including an enviable marriage.
Kennedy McMann and her husband, Sam Mclnerney, have one of the most desirable marriages. Based on McMann's Instagram, the couple is still as in love as they were when they first started dating.
The actress often gushes over her love for her husband, referring to him as the "cornerstone of my life," and loves showing him off on her Instagram.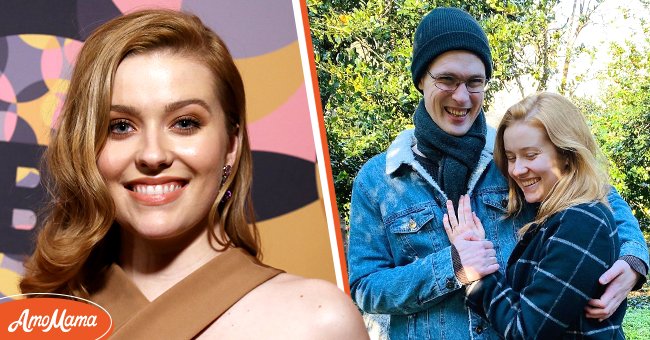 Left: Kennedy McMann attends the HBO's Official Golden Globes After Party on January 05, 2020 in Los Angeles, California. | Photo: Getty Images. Right: McMann with her husband Sam Mclnerney | Photo: Iinstagram.com/kennedymcmann
In one such post dated December 30, 2018, she announced her engagement to her long-time boyfriend with a sweet caption that read: "I truly do not know life without you, and I hope it stays that way for the next 80 years (at least). I'm so excited to marry you."
They got married in 2020, amid the coronavirus pandemic. Due to the restrictions, they opted for an intimate ceremony, attended only by the dearest and nearest to them.
However, in a post shared on the actress's Instagram, McMann hoped to do a bigger wedding that their family and friends could attend. She wrote:
"A little while ago, we got married. We're gonna do it again with our beautiful friends & family later."
In yet another post, the "Shirley" actress celebrated their first wedding anniversary with a sweet tribute, saying that while the first year of marriage is often the hardest, she was hopeful that they'd make it through many more together.
The lovebirds met while studying at Carnegie Mellon University in Pittsburgh, Pennsylvania. Just like his wife, Mclnerney also appeared in several theatre productions at college, including "Will in The Things We Do to Survive Youth."
He also made appearances in "Marin in Fool for Love" and "Pantalone in The Plague in Venice." McMann, on the other hand, played in "Gone." Soon after their initial meeting, the two soon became inseparable.
Their meeting, however, was not by chance, and for as long as they remain in love, McMann and her husband Sam will forever be grateful to the person that made it all happen -- Barbara MacKenzie Wood, one of their professors.
They began spending time together and continued dating even after McInerney graduated. The two are now fur-parents and own a dog and two cats. They enjoy spending time with friends, hanging out at the park, and playing Dungeons and Dragons.
BALANCING FAMILY AND CAREER
While she loves playing the tenacious titular character, Nancy Drew, McMann admits that she works for about 16 hours a day on weekdays and sometimes on weekends.
McMann says that so much time away from her husband, family, and friends can be challenging, but at the same time, her close ones have been nothing but supportive of her journey.
Still, despite the demanding nature of the job, she is grateful for those who have helped her navigate the challenges of being a lead role in the mystery drama.
Please fill in your e-mail so we can share with you our top stories!