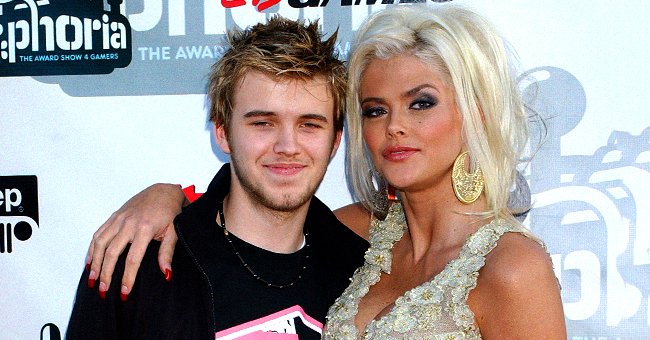 Getty Images
Anna Nicole Smith Raised Her Only Son as His Father & Mother — She Named Him Sole Heir of Her Fortune
Having had a difficult childhood without a father, Anna Nicole Smith was determined to be everything her only son needed and gave him everything for a chance at a better life.
Born Vickie Lynn Hogan, Smith was out of school and working as a teenager but had dreams of becoming the next Marilyn Monroe. She also knew her dreams were too big for the small town where she lived.
She pursued her dreams, rose to fame, and became a model for some big brands and Playboy Magazine, an actress in a couple of movies, and a reality star on "The Anna Nicole Show."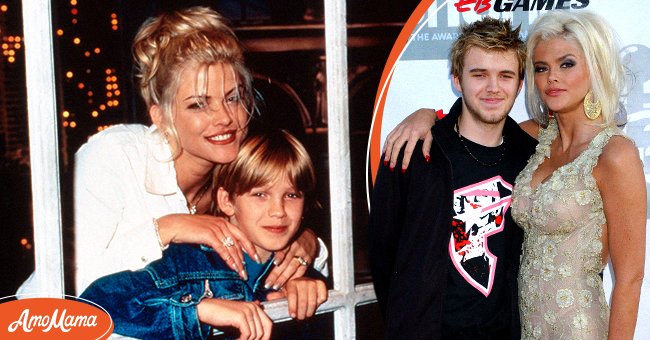 Anna Nicole Smith and her son Daniel when he was a child [left], Anna Nicole Smith and son Daniel at the Shrine Auditorium in Los Angeles for "G-Phoria - The Award Show 4 Gamers" [right] | Photo: Getty Images
THE ROAD FROM A TUMULTUOUS CHILDHOOD TO A STRIVING STARLET
As a child, Smith didn't have an easy life. Smith's father left when she was a baby, and by 15, she dropped out of high school and worked at a local fried chicken restaurant in Mexia, Texas.
At 17, she was married and had a son. Even though the marriage didn't work out, Smith knew the small-town life was not for her, and so she dreamed big.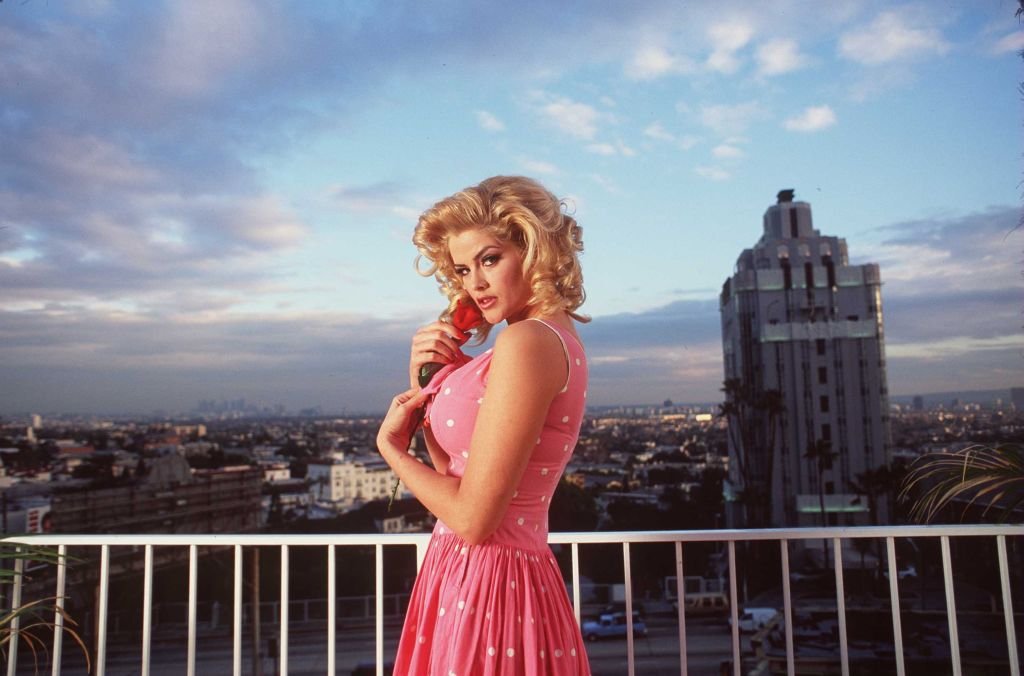 Anna Nicole Smith in a Hollywood apartment on January 31, 1998 | Photo: Getty Images
Her marriage ended and left her broke with a son, whom she had to look after. She became a stripper at a gentleman's club in Houston to make ends meet. At 25, she got her big break when she became a Playboy magazine centerfold.
Smith was later named "Playmate of the Year" in 1993. Shortly after, she became the face of Guess Jeans ad campaign, and her newly found fame got her small film roles in "Naked Gun 33 1/3: The Final Insult" and "The Hudsucker Proxy."
Anna Nicole Smith Kicks Off The Re-launch of The National Enquirer in New York City | Photo: Getty Images
ANNA NICOLE SMITH'S ROMANTIC AFFAIRS
In her short life, Smith had a string of men. When she worked at the fried chicken restaurant as a teenager, she met Billy Wayne Smith, and they married in 1985.
After her first marriage left her broke, she met J. Howard Marshall, a Texas billionaire oil tycoon in his 80s, while she was working as a stripper.
At 24, she married her second husband, Marshall, who showered her with gifts. She said she loved him for helping her get back up. Smith further revealed that he took her out of a terrible place and cared for her and her son.
Anna Nicole Smith hosts Mao Magazine Issue #3 Launch Party in New York | Photo: Getty Images
Unfortunately, her marriage to Marshall, which raised many controversies due to their age difference, didn't last long as she became widowed.
Years after Marshall died, Smith went through different issues as she tried to contest his will, in which she was not named as a beneficiary to his million-dollar estate.
Later, she met the photographer, Larry Birkhead, at the famous Barnstable-Brown Gala on the eve of the Kentucky Derby. She waved at him while blowing kisses and later hired him to take photos of her at a camp for children living with HIV for her reality show.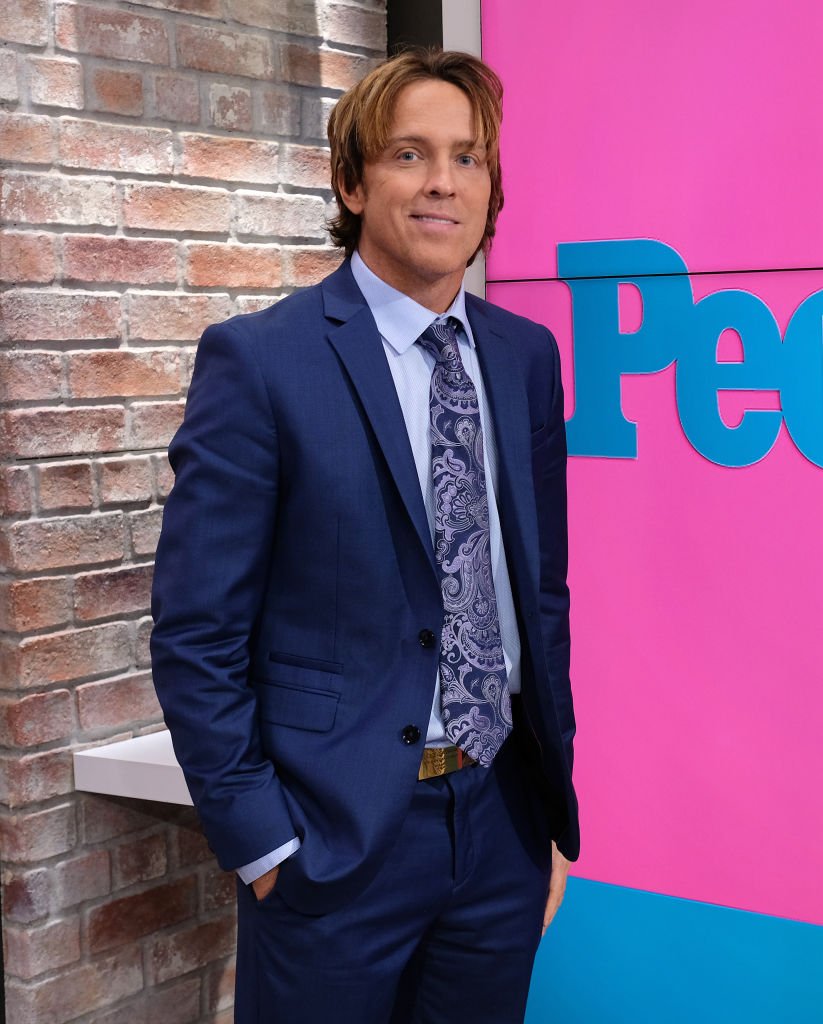 Larry Birkhead visits People Now on January 14, 2020, in New York | Photo: Getty Images
They started dating but kept their relationship private because she didn't want him in the spotlight. Birkhead then moved to Los Angeles to live with her.
While she fought over her late husband's estate, Smith met the lawyer Howard K. Stern. He was her lawyer, later became her companion, and was a regular on her E! reality show.
In 2006, Stern and Smith exchanged vows in a non-binding ceremony in the Bahamas' Paradise Island and pledged their love in a commitment ceremony.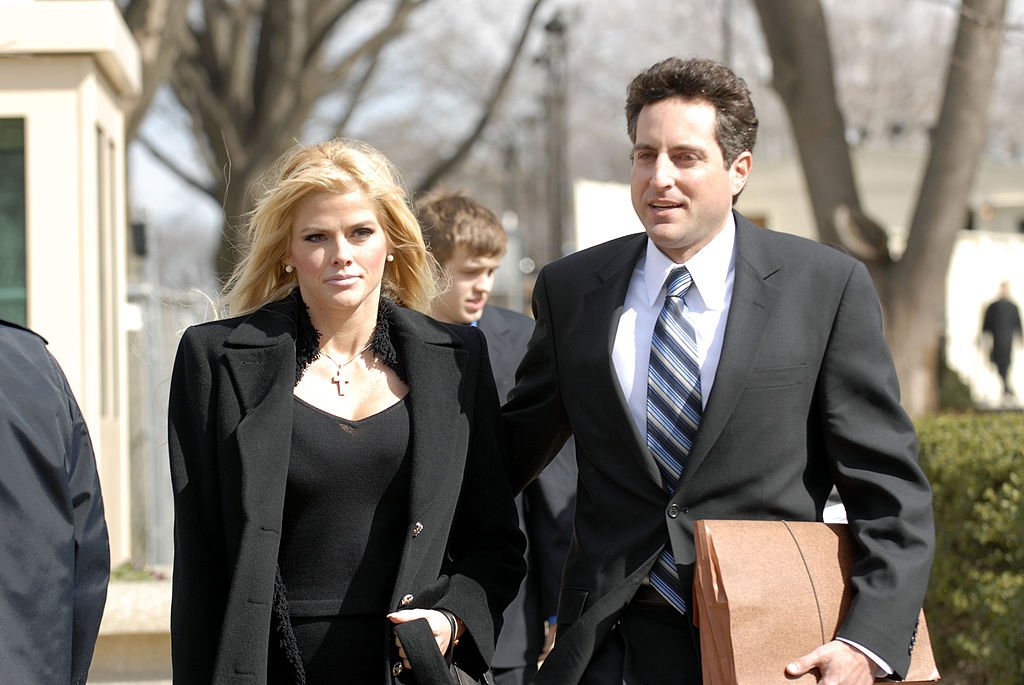 Anna Nicole Smith and her attorney Howard Stern leave the US Supreme Court in Washington regarding her late husband's estate | Photo: Getty Images
RAISING HER SON BOTH AS A SINGLE FATHER & MOTHER
After her separation from her first husband, the father of her only son Daniel, Smith raised her son alone. According to Stern, she considered herself as both parents of Daniel.
Smith loved celebrating father's day, and just like mother's day, everyone used to get her cards and presents and flowers. Daniel would also give her his paintings and flowers.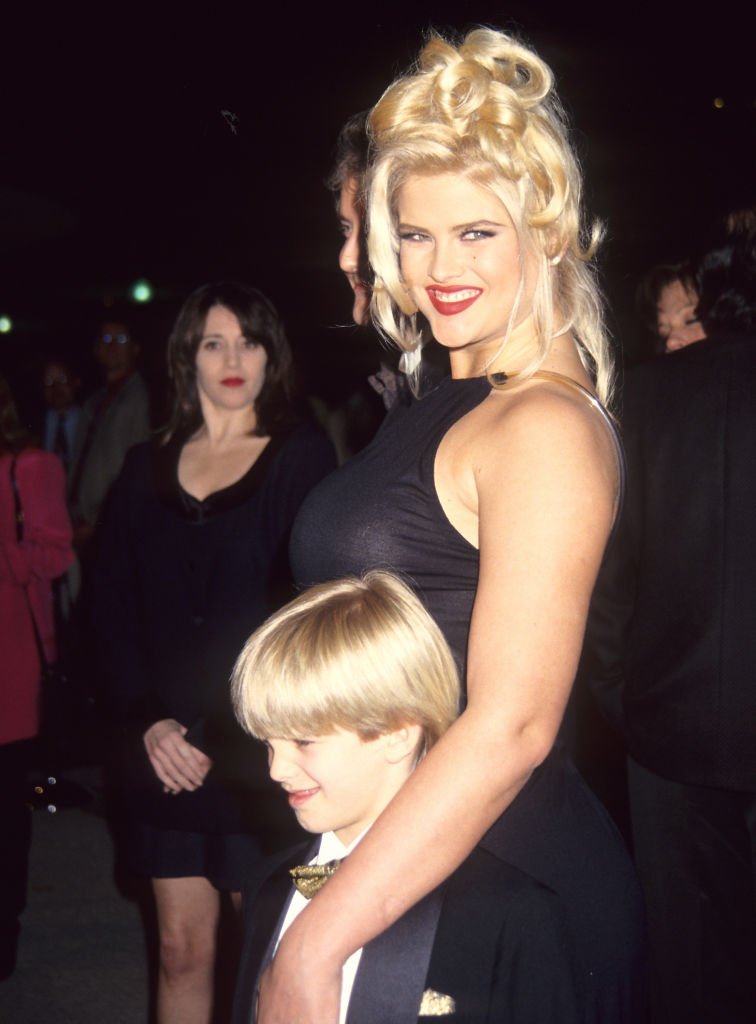 Anna Nicole Smith with son Daniel during "Naked Gun 33 1/3" Premiere in Los Angeles | Photo: Getty Images
After she died, her will dated July 30, 2001, revealed that the actress had left all her fortune in her son's name while naming Stern as the executor.
However, Daniel won't ever get the money as he had already died before his mom's passing, and she never amended her will after Daniel's and before her death.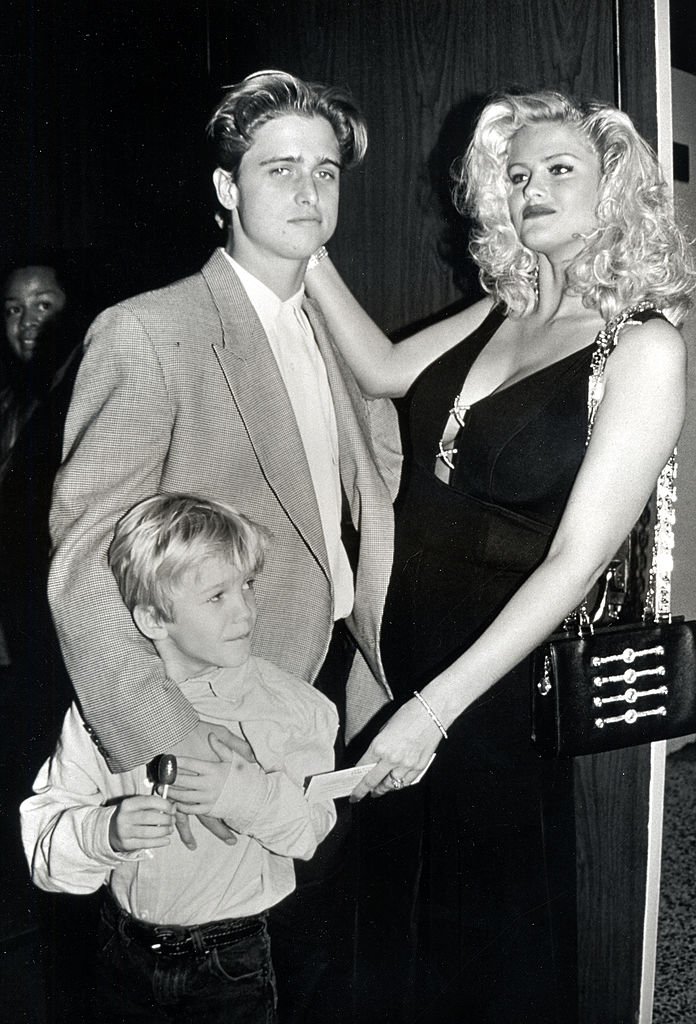 Anna Nicole Smith with her brother and her son Daniel | Photo: Getty Images
TRAGIC DEATHS OF MOTHER AND SON
On September 10, 2006 Daniel died while visiting his mother and her newborn daughter, Dannielynn, after he flew from the United States to see them.
The young man died at 20 at Doctors Hospital in the Bahamian capital of Nassau. He had slumped in a chair in his mother's hospital room. Smith tried to revive her son to no avail and had to be sedated after his death.
The Bahamas coroner's office chief inspector ruled Daniel's death as "suspicious," and a formal inquiry followed. The autopsy revealed that he overdosed on a combination of methadone and antidepressants.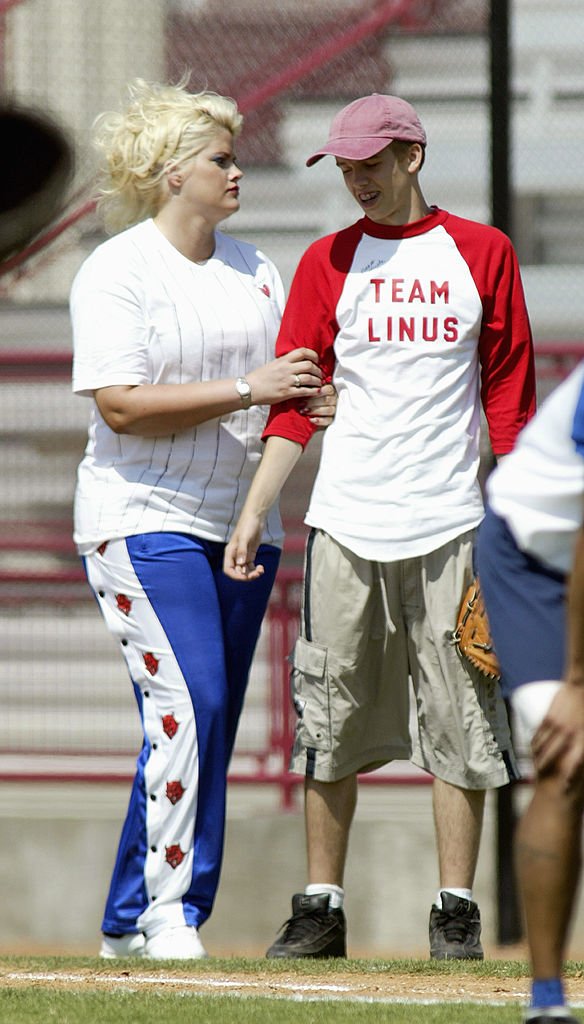 Anna Nicole Smith and her son Daniel participate in a charity softball game on June 30, 2002, in Los Angeles | Photo: Getty Images
However, Smith was not satisfied with the results and ordered another autopsy by a different pathologist. Coroner Linda Virgill, the private examiner, said that it was essential to have the autopsy done once more.
The second autopsy would decide if foul play led to the young man's death. After two autopsies, the jury concluded that Daniel died from a "cocktail" of prescription drugs, including methadone.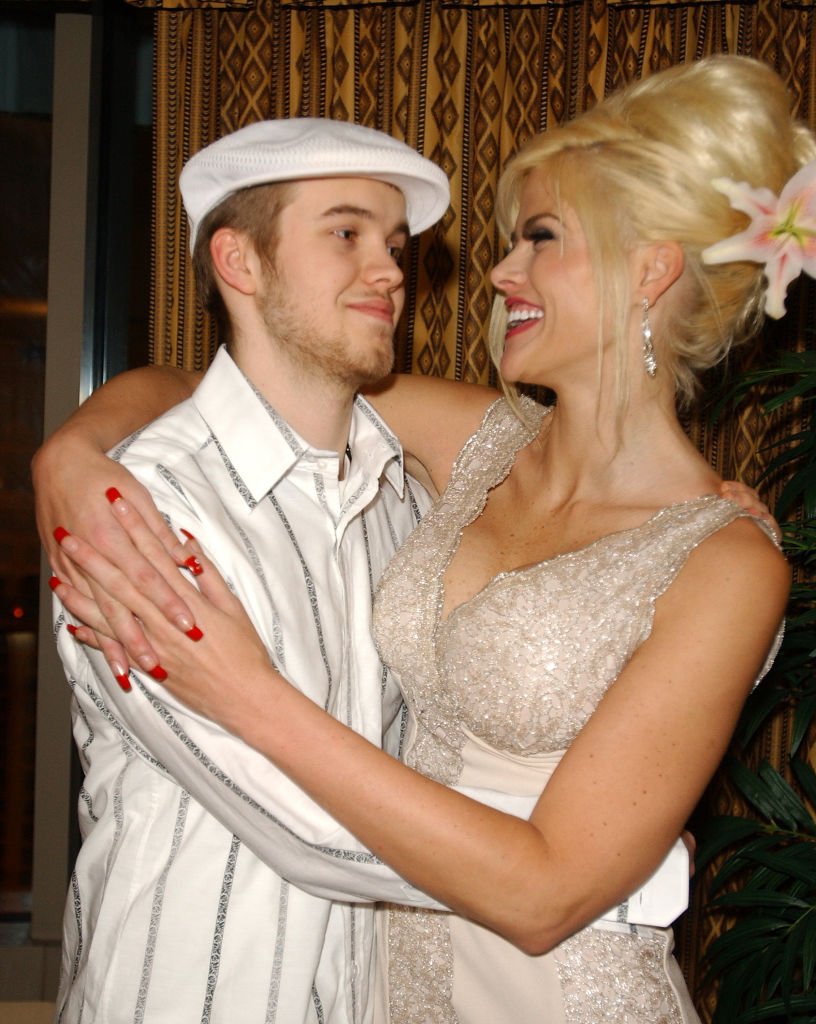 Anna Nicole Smith and her son Daniel rings in New Year's 2005 at The Aladdin Resort and Casino | Photo: Getty Images
In February of the following year, Smith was found dead at 39 of an accidental prescription drug overdose in her hotel room in Florida.
After an extensive investigation, nine different prescription drugs were found in her system. She was buried at Lakeview Cemetery in Nassau alongside her son.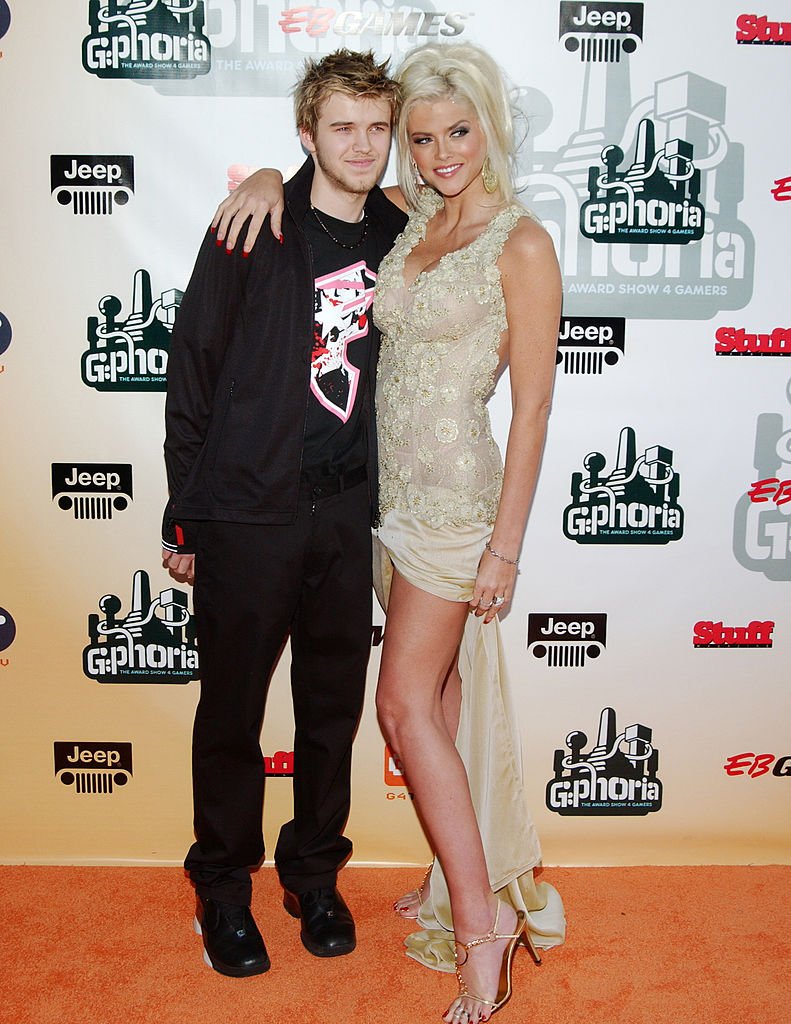 Anna Nicole Smith and her son Daniel during "G-Phoria - The Award Show 4 Gamers" in Los Angeles | Photo: Getty Images
According to Stern, Smith wanted to be buried beside her only son in the Bahamas because it was her home. Stern said,
"Anna and Daniel were inseparable. Daniel was without question the most important person in Anna's life. From the time I met her, everything was for Daniel."
He further revealed that even though Smith physically died in February 2007, she emotionally died when Daniel died in many ways.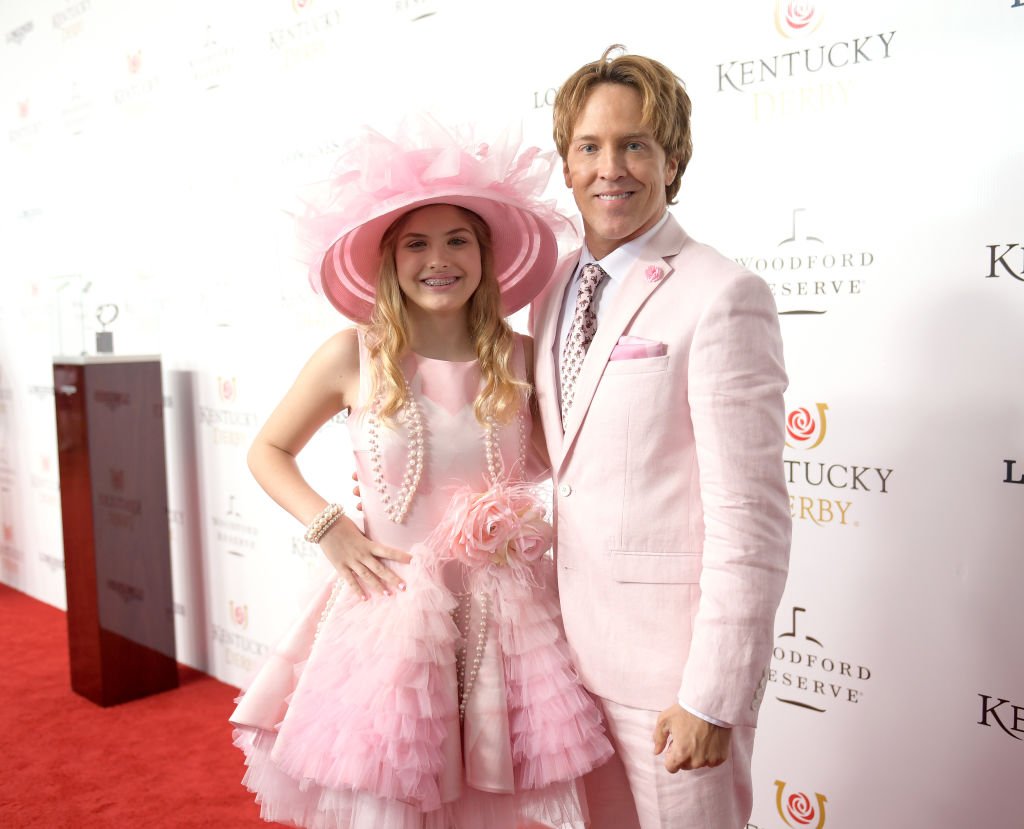 Dannielynn Birkhead and Larry Birkhead at the 145th Kentucky Derby on May 04, 2019, in Louisville | Photo: Getty Images
After Smith's death, she left behind a five-month-old daughter named Dannielynn, a child she had with Birkhead. Birkhead raised the child alone as a single father away from the spotlight.
Even though Dannielynn was not mentioned in Smith's will, a Los Angeles judge declared that Dannielynn would be the sole heir to Smith's estate.
Please fill in your e-mail so we can share with you our top stories!
The information in this article is not intended or implied to be a substitute for professional medical advice, diagnosis or treatment. All content, including text, and images contained on news.AmoMama.com, or available through news.AmoMama.com is for general information purposes only. news.AmoMama.com does not take responsibility for any action taken as a result of reading this article. Before undertaking any course of treatment please consult with your healthcare provider.