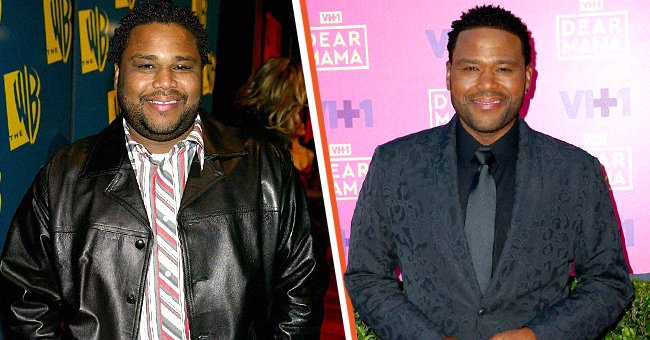 Getty Images
Inside Anthony Anderson's Weight Loss Journey — He Made Changes after Landing Role in 'Law & Order'
"Black-ish" star Anthony Anderson participated in Will Smith's fitness challenge and successfully lost weight. However, his health and weight loss journey started much earlier than that.
Anthony Anderson has been on TV screens for many years, starting with his time on the Wayans Brothers' titular show in 1995, and for most of his career, the 5'10 actor has been on the heftier side. His heaviest weight was 270lbs.
Despite his heavier-set body, being overweight was never an issue for him. Anderson once revealed he had always been confident about his body, so any weight loss methods he used never came from a place of vanity.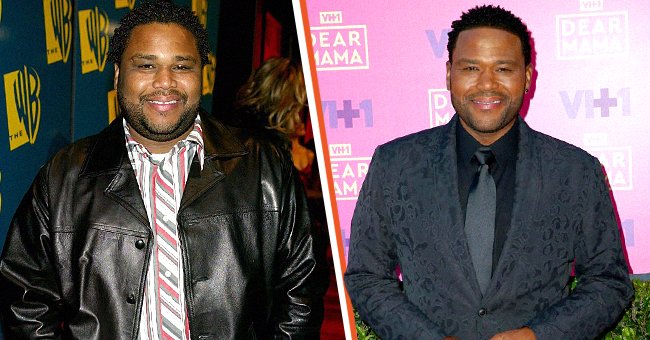 Anthony Anderson arrives to The WB Networks 2004 All-Star Winter Party, 2004, Hollywood, California [Left] Anderson attends the VH1 "Dear Mama" taping, 2017, Los Angeles, California [Right] | Photo: Getty Images
Instead, the "Scary Movie" actor was motivated and inspired to lose weight because of his health, his health conditions and so he could be with his wife, Alvina Stewart, and their two children, Kyra and Nathan.
One of the biggest catalysts for Andersons's weight loss was his Type 2 Diabetes diagnosis. He first noticed something was wrong when he felt lethargic, suffered from an unquenchable thirst, and needed to urinate constantly.
He finally decided to visit the doctor. The doctor diagnosed him with three challenging conditions, high blood pressure, high cholesterol, and Type 2 Diabetes.
Anderson did not make the drastic changes he needed to for a while. But one of the driving forces behind his weight loss was his father, who passed away from Type 2 Diabetes. Anderson did not want his family to experience the same situation as he once said:
"So I watched my dad slowly die from this disease, and I vowed never to let that happen to my wife and children, and it jump-started me into becoming healthier."
One of Anderson's first steps was going to "The Biggest Losers" host Bob Harper and asking him for advice. Harper's advice was to take his weight loss journey slowly and start by eating half of whatever his regular diet was.
So the actor made a few changes, and his weight gradually fell off. However, when he was cast as Detective Kevin Bernard on "Law and Order," he decided to make a drastic change to his life.
Anderson's sought out help from his friend Al Roker who introduced him to his nutritionist. She helped him start eating healthier and cleaner, which helped kick-start exercise.
Besides making a few dieting changes, Anderson found an exercise he enjoyed: cycling. He purchased a bicycle and started cycling between filming.
While living in New York, Anderson made sure to ride his bicycle everywhere. The "Black-ish" star would also cycle a big loop around Manhattan. Then at home in Los Angeles, he would run three miles of a treadmill each day.
Eventually, the actor lost so much weight, 47 pounds, that when he returned to the set of "Law and Order," the production had to get detective Bernard a new wardrobe. Anderson later shared how he kept the weight off:
" Back in L.A., I joined a gym, got a trainer and worked out three times a week lifting weights, and I kept up the treadmill as well. "
The "Beats" actor also started to follow a plant-based diet. During an interview with Rachel Ray, he admitted that he was "vegan-ish" because he would not refuse to eat something if a bit of butter or cream landed up in the dish.
Anderson also revealed to Ray that he started to incorporate fish into his diet after following a plant-based diet for a while because he felt his body needed it.
Anderson's hard work paid off, so when he appeared as Dre Johnson on the beloved sitcom "Black-ish," fans got to know a much slimmer and healthier version of the funny actor they had always known and loved.
Of course, like many people who struggle with their health and weight, Anderson has faced a few setbacks. One of those setbacks included the downtime created during the COVID-19 pandemic.
Presumably, like the rest of the world, Anderson found himself relaxing on the couch and enjoying time away from his usual busy schedule, so he put on a few extra pounds.
A few of his celebrity pals, like Will Smith, found themself in the same boat. So instead of continuing the bad habits he picked up during the pandemic, Anderson joined Smith in his fitness challenge, which he called "Grown Man Sexy."
In May 2021, Anderson appeared on "The Late Show" with Stephen Colbert and explained he had joined Smith for a 12-week fitness challenge to transform his "dad bod:"
"The challenge is just to transform that dad bod, that COVID bod back into something that's healthy."
The challenge helped Anderson shed a few pounds. After the third week, he revealed he had lost eight pounds. By the end of the 12 weeks, the "Kangaroo Jack" star hoped to reach his goal weight of 200lbs.
Before his interview with Colbert, Anderson followed Smith's lead and posted a photo of him showing off his "COVID bod" along with his celebrity friends.
The "Bad Boys for Life" star's challenge first came to light when Smith revealed he partnered with YouTube for an unscripted docu-series to show audiences Smith's fitness and health journey.
Although Anderson has seen excellent results because of the hard work he put into his weight loss journey, he once revealed his wife and his two children had helped him along the way.
At the beginning of his weight loss, he once explained that his family physician wife stressed that many patients ignored the warning that they would die if they did not change their eating and exercise habits.
Besides her harsh dose of reality, Alvina helped her husband by becoming "an avid gym rat," which inspired Anderson to maintain his exercise routine. His children are fit too, and he often plays basketball and golf with his son.
Although his dieting has come with a few reservations from his family, including his daughter, as Anderson once remarked, Kyra hates going out to eat with him because he will find obscure restaurants that cater to his diet.
Anderson is a true inspiration to others looking to lose weight and keep it off. Although he did it all with his hard work, there is no denying that his friends and family helped him along the way.
Please fill in your e-mail so we can share with you our top stories!