'Black-Ish' Star Anthony Anderson Shows His Fitness Progress While Posing Shirtless In a New Photo
"Black-Ish" icon Anthony Anderson shared his current weight with his fans and followers with a picture of himself and other movie icons appearing shirtless on Instagram.
Aside from appearing on the television screen, "Black-Ish" star Anthony Anderson is also famously known for struggling with weight issues in the past and overcoming them.
The 50-year-old took to his Instagram page a few hours ago, where he shared a hilarious post comprising six snapshots of himself and some movie icons.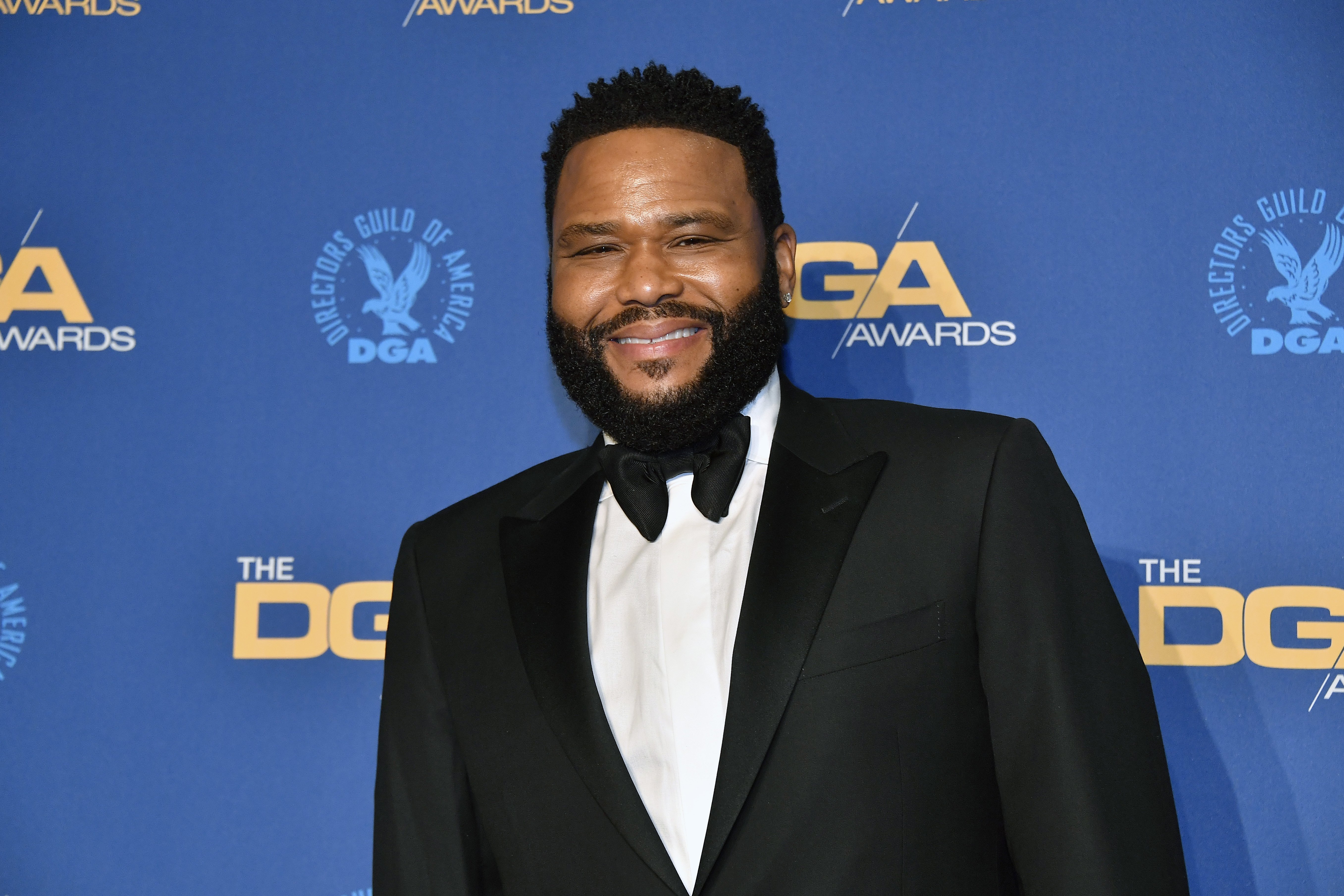 The first slide featured Anderson showing his current size appearing shirtless with only black underpants. The next four slides were not any different, with movie icons Will Smith, Flex Alexander, Chris Spencer, and Marlon Wayans appearing shirtless too.
Anderson placed both his hands on his waist and looked away from the camera. The last slide showed the weight of the father of two at 223.4 pounds as read by a health meter scale. Alongside the post was the caption:
"So this is what we doing @willsmith @therealchrisspencer @marlonwayans @fkexaforeal 12 weeks! No trainers! All on our own?! Challenge accepted! Let's go!"
His fans and followers jumped at the opportunity to share their thoughts a few moments after the post was shared. A majority of them thought the post was funny.
[T]he real decision to cut down on some fat came after the "Law and Order" actor was diagnosed with type 2 diabetes.
A user noted that Marlon only needed to cut bread for a week to get into shape. Another user said Anderson was awesome and thanked him for making her day.
Dropping weight and being on the fit side have always been something the star has longed to achieve. His wish became a reality after he dropped a whopping forty-seven pounds in 2014.
Despite being on the big side, weighing two hundred and seventy pounds before the weight loss, Anderson has never struggled with body insecurities.
He revealed to People in an interview how confident he had always been about his body, adding that being overweight was never an issue for him.
However, the real decision to cut down on some fat came after Anderson was diagnosed with type 2 diabetes. He further noted how he had become a vegan making healthier choices.
Outside his health, the comedian has struggled with other aspects of his life, including his marriage to his high school sweetheart Alvina Stewart. The couple who were initially headed for divorce have called a truce and are waxing stronger.
They share two lovely children, Kyra and Nathan. With the couple bent on not spoiling their kids, they are determined to groom them in the right direction of achieving success.