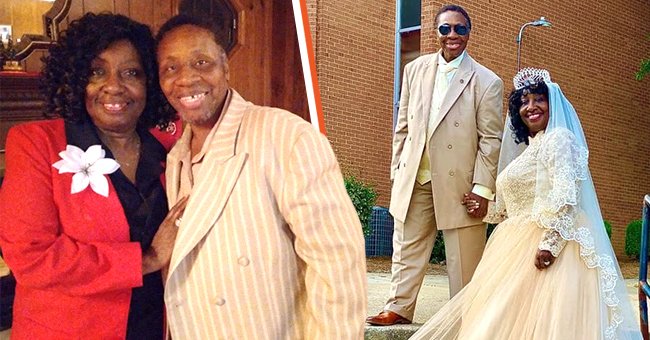 facebook.com/lareese.white facebook.com/Vivian White Starr
Man Sends Heartfelt Letter to Reconnect with High School Sweetheart, Learns He's a Dad
It had been ages, but one man's heart and soul still beat for only one woman; eventually, he contacted her, only to be hit by a bombshell. The question is, how did he react to this overwhelming news?
Jim Spates has an accomplished career, establishing himself as a DJ in Nashville, Tennessee, with the moniker Jim Starr. He was inducted into the National Black Radio Hall of Fame in 2019 -- a reflection of the heights of his success.
However, no matter how many achievements he racked up, Spates' heart lay outside of his work, with a woman he met in high school decades ago.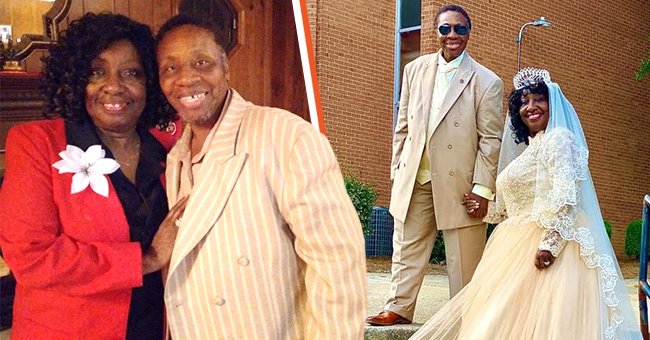 Jim Spates and Vivian White Butler [left]; Jim Spates and Vivian White Butler on their wedding day [right]. │Source: facebook.com/lareese.white facebook.com/Vivian White Starr
In 1964, freshman Vivian White Butler from Greensboro's eyes set on a young man while she and her friends watched boys from her school playing softball. Upperclassman Spates spotted her too, reminiscing:
"She was beautiful, gorgeous, bubbly. She had all the things I was looking for in a young lady."
The two eventually began dating in what appeared to be a rom-com depiction of young love. Butler recalled that her then-boyfriend would carry her books for her, and they would spend their evenings on her mom's front porch together.
Sadly, the two disconnected when the now-DJ had to go to New Jersey to look after his mother. She was suffering from complications related to her diabetes.
The thriving music man was... unaware of the big reveal waiting for him.
Spates vowed to come back but moved to Maryland to pursue his dreams. Meanwhile, after visiting him previously in New Jersey, Butler fell pregnant with his child. She was unable to locate him no matter how hard she tried.
Although he had left, the aspiring DJ never forgot about her, with certain songs bringing back memories. The mother also kept her high school sweetheart in her heart, saying:
"After I lost contact, I used to think, 'Does he think about me?' because I always thought about him."
That being said, she moved on with her life, becoming an EMT trainer and getting married in 1990 but eventually separating. It was only much later that the idea of their paths crossing became an actual possibility.
These doors to a reunion opened all due to the good friend of Spates, music producer Dan McKeown, who knew all about his companion's long-lost love.
McKeown chose to take the initiative, searching for Butler on Facebook. He eventually found her and discovered her address too, pushing Spates to contact her.
In 2020, Spates penned a letter to Butler, who invited him to dinner. As she opened the door, it was as if no time had passed. Butler recollected:
"My heart started beating really bad like I was going to pass out. I grabbed him and hugged him and kissed him."
Ecstatic to have found his soulmate, the thriving music man was focused on and taken with her, unaware of the big reveal waiting for him.
Butler showed Spates a picture of a baby in her arms which left him perplexed. That is until she told him that the little girl was his now-50-year-old daughter Lareese White. He expressed:
"That was a breathtaking moment I'll never forget. I'm learning the role a father plays in a daughter's life."
White also introduced her children, Zoe and Lorenza, to their grandfather, who, now with a daughter and grandchildren, was soon to have a wife as well.
In September of 2021, the two, Spates at 74 years old and Vivian at 70 years old, tied the knot. Speaking about this complex yet beautiful journey, the bride advised:
"He came back into my life; it could happen to other women out there. Young, old -- It doesn't matter how old you are. If you still have someone you want to rekindle with, try it."
This husband and wife prove that true love never disappears -- no matter how far you are from one another or how long it has been since you last spoke.
Spates was utterly unaware that he had a child, and so when he found out, his heart burst with joy. However, for one man, he was well aware that he had a kid all along -- and like Spates, they hadn't seen each other in a while.
That being said, Andy McNicol from West Midlands' child was given up for adoption by the mother's parents without his consent. He thought he would never see his son again.
That was until decades later when he managed to get hold of ITV's "Long Lost Family," whose team managed to find his child, John Mundy.
When the two finally planned to meet in person, the dad immediately hugged his son. This was Similar to when Butler instinctively hugged her husband after all the years of separation.
These gestures show just how naturally we come to love those meant to be in our lives. It reminds us of the people we care about if they disappear to the other side of the globe, or, in some cases, forever.
Please fill in your e-mail so we can share with you our top stories!