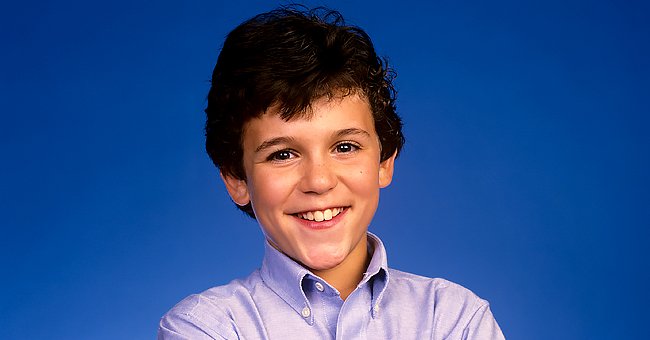 Fred Savage | Source: Getty Images
'The Wonder Years' Fred Savage Is Now Dad of 3 Kids & Has Been Married to Childhood Girlfriend for 18 Years
Fred Savage, who thrilled fans with his boyish cuteness in the classic coming of age series, "The Wonder Years," grew up to be a responsible family man who made magic with his childhood girlfriend of eighteen years. Here is everything worth knowing about the family.
Fred Savage was great on-screen as a teenage star even though the then 12-year-old was not intrigued by acting. Fred became the people's favorite, acting alongside Danica McKellar.
This was the girl he shared his first real kiss with. McKellar, who played Winnie Cooper, explained that it took six takes to get it right; it was also her first kiss.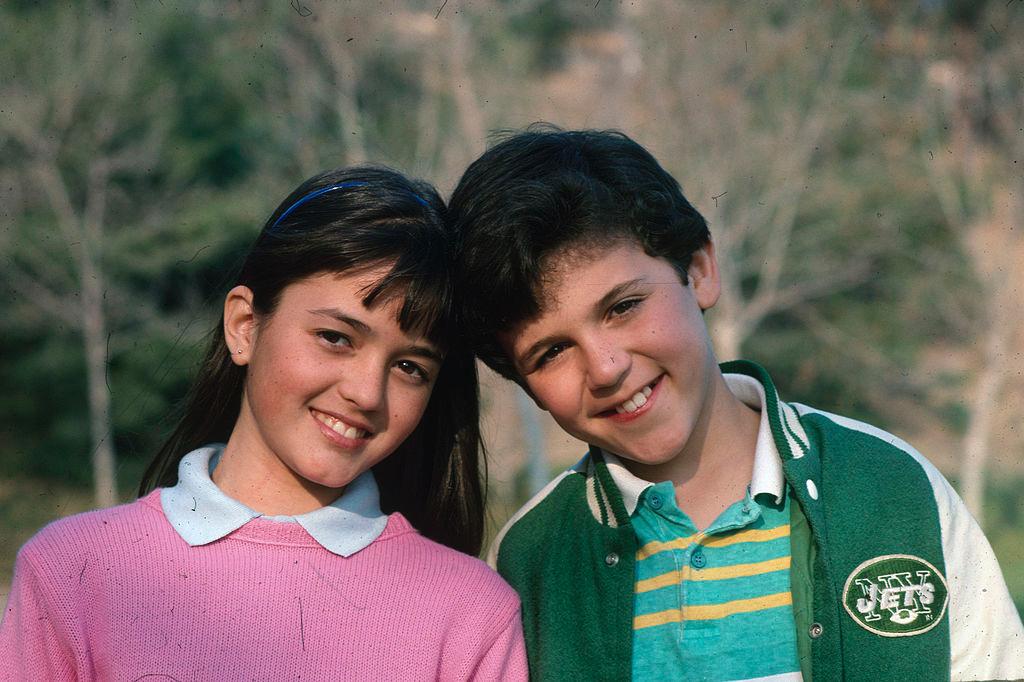 "The Wonder Years," Season One cast Danica McKellar, Fred Savage on set | Source: Getty Images
Decades later, the on-screen first loves remain close and have advanced in their careers and personal lives.
But, unlike the series' sad ending, where they never spent their happy ever after with their first loves, the "The Wonder Years" alum created a magical love story with his real-life childhood girlfriend, and they share three adorable kids!
THE BEGINNING OF A CUTE FRIENDSHIP
Jennifer Savage, the actor's wife and mother of his three kids, lived next door when they were teenagers in their Chicago neighborhood.
The duo established a friendship despite the difference in their ages; Jennifer was three years his senior. But in 1988, the friends separated when 11-year-old Savage moved to Los Angeles after bagging the role of Kevin Arnold in "The Wonder Years."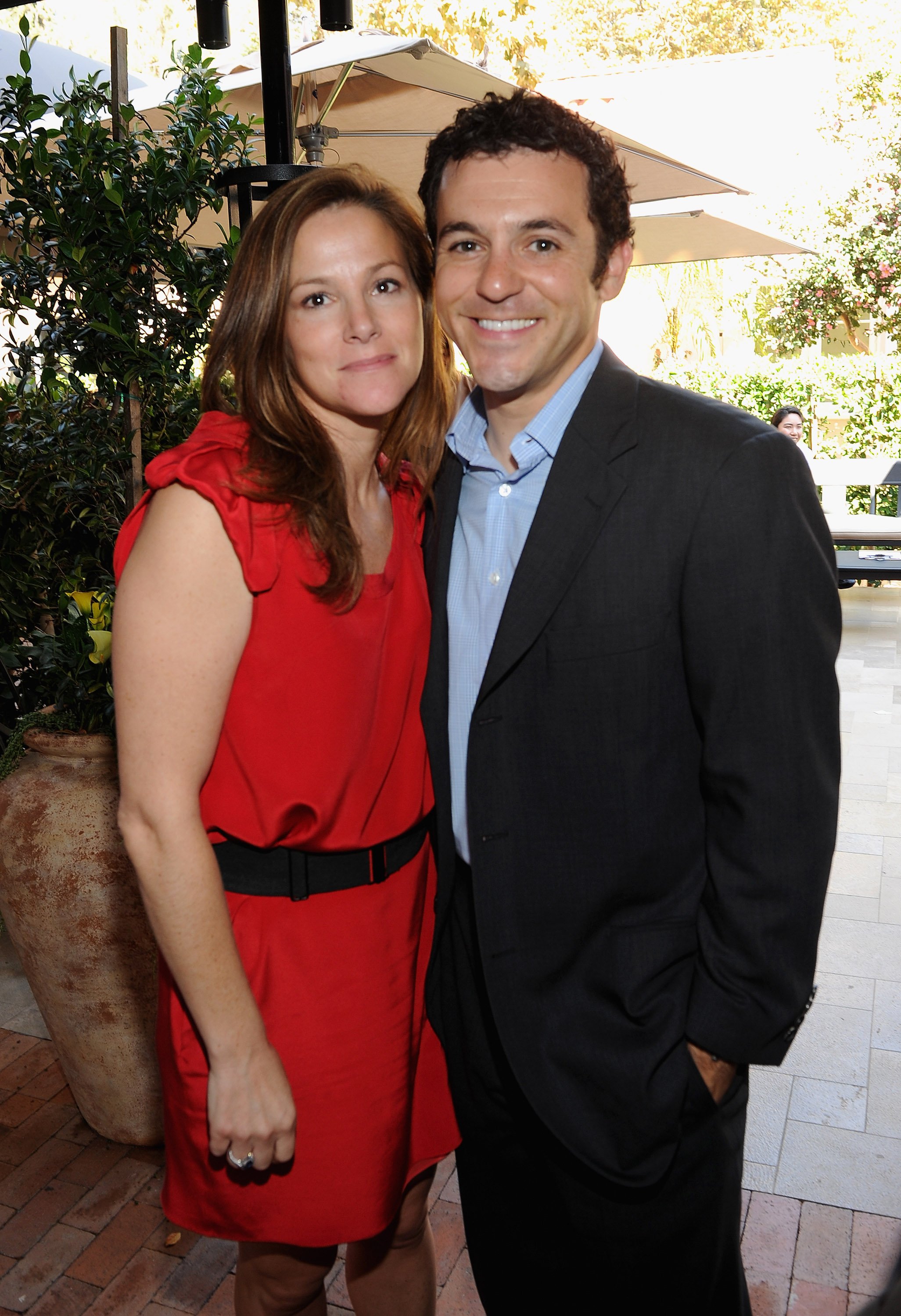 Fred Savage (R) and Jennifer Lynn Stone attend The First Annual Los Angeles Food & Wine Hosts Wolfgang Puck's Sunday Brunch & Charity Auction at Wolfgang Puck at Hotel Bel-Air on October 16, 2011 | Source: Getty Images
FRED SAVAGE AND JENNIFER STONE RECONNECT
Eleven years later, the Hollywood celebrity reunited with his former neighbor while celebrating his birthday. Their friendship metamorphosed into a fairytale romance, and they became inseparable.
The actor proposed with a 5-carat sapphire ring purchased from Neil Lane Jewelers, and as expected, his former neighbor said yes!
In 2004, Fred and the commercial real estate agent exchanged vows, with Fred pledging to give her a glass of water every night and she vowing never to let him dress himself. The ceremony was held at L'Orangerie restaurant in LA.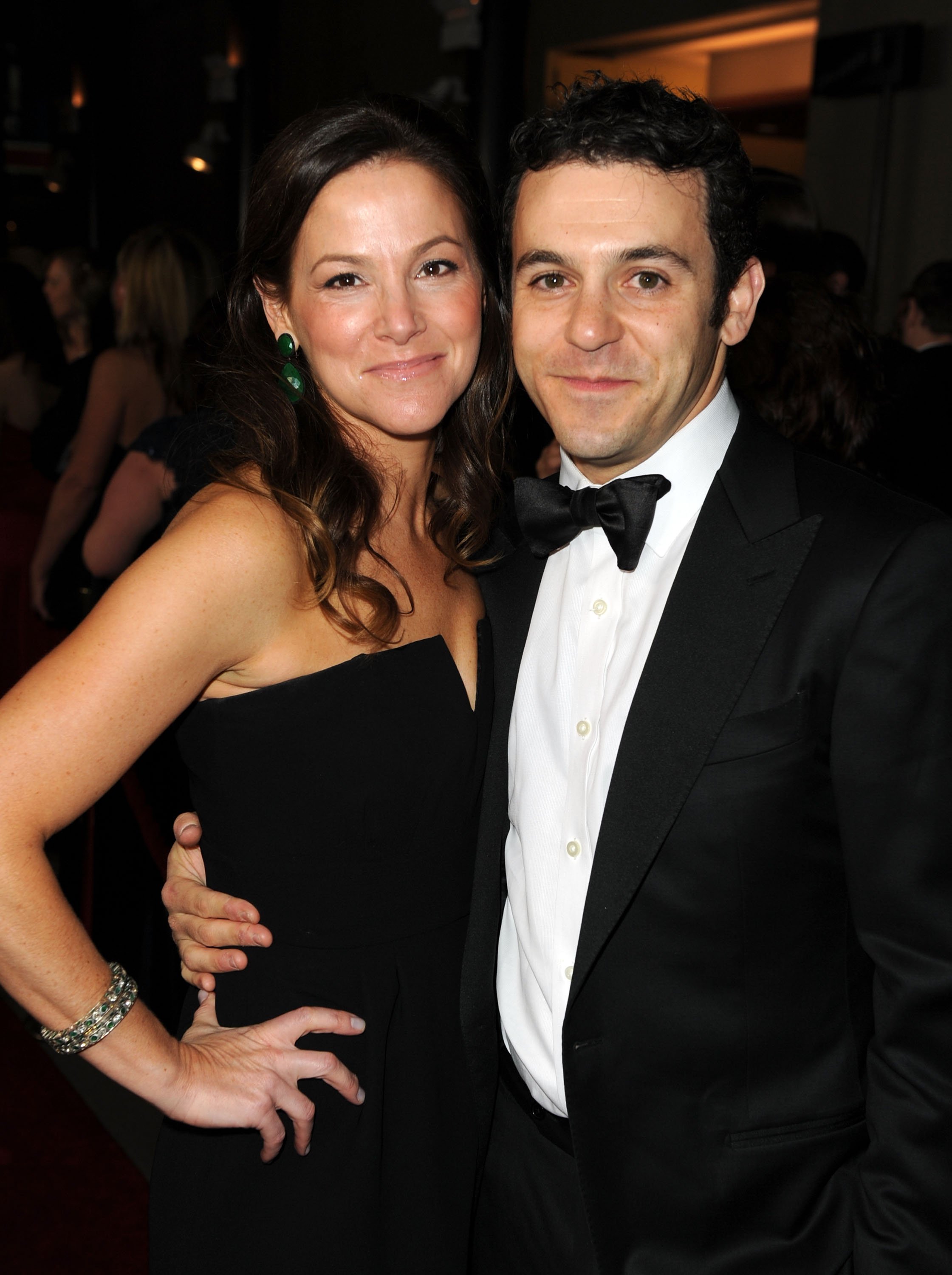 Director Fred Savage (R) and wife Jennifer Lynn Stone(L) arrive at the 64th Annual Directors Guild Of America Awards held at the Grand Ballroom at Hollywood & Highland on January 28, 2012 | Source: Getty Images
FRED LABELS HIS WIFE A FANTASTIC COOK
Apart from bringing his A-game into acting, the on-screen star is also excellent at praising his other half. While sharing details about his years as an intern in a restaurant, the interviewer asked about his cooking skills, and he said:
"I like cooking. My wife is a fantastic cook. Uhm, but I like cooking, so I help her."
BECOMING A FATHER OF THREE
Two years after the perfect wedding ceremony, the couple welcomed their firstborn, Oliver Philip. Their status as parents made them closer, and despite being new to the job, they carried it out responsibly.
Fred was attached to his mini-me and loved to take him everywhere. The "Wonder Years" alum played the fatherly role so perfectly and seamlessly that he would often sing to him before bedtime.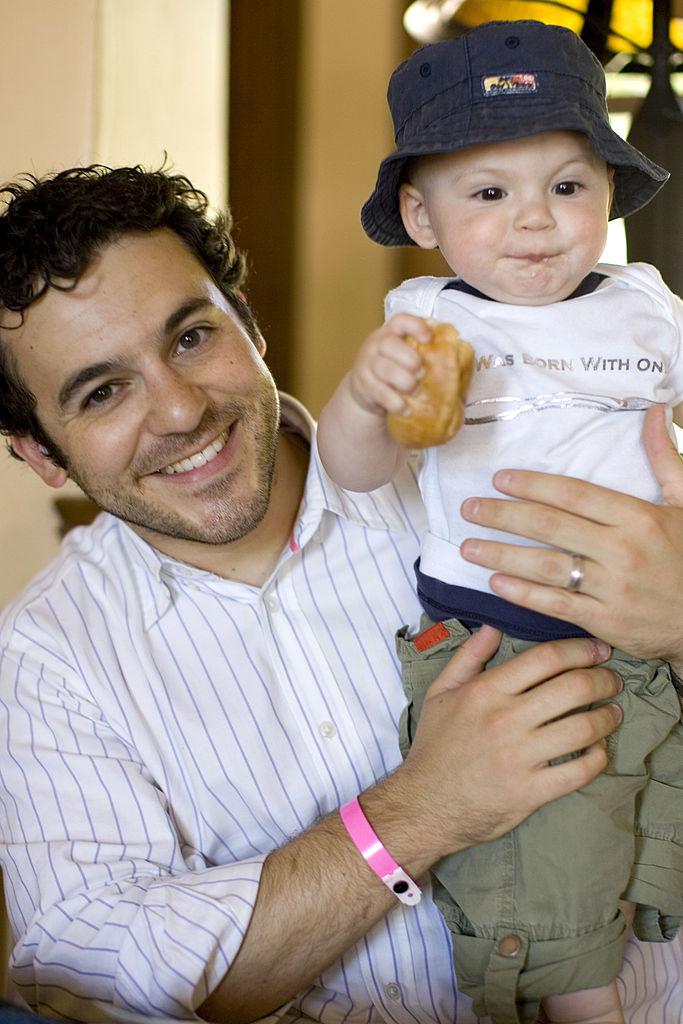 Fred Savage and his son | Source: Getty Images
Twenty-two months after Oliver's birth, the couple added a baby girl, Lily Aerin. They had announced the pregnancy about five months earlier and remained mute on other details.
When Oliver turned six and Lily 4, the couple expanded their family with a son. The star shocked fans with a tweet and a now-deleted Instagram post of the infant's hand, and a simple caption announcing his birth.
Like the previous birth, he refrained from spilling other details. The couple did not share news of their pregnancy.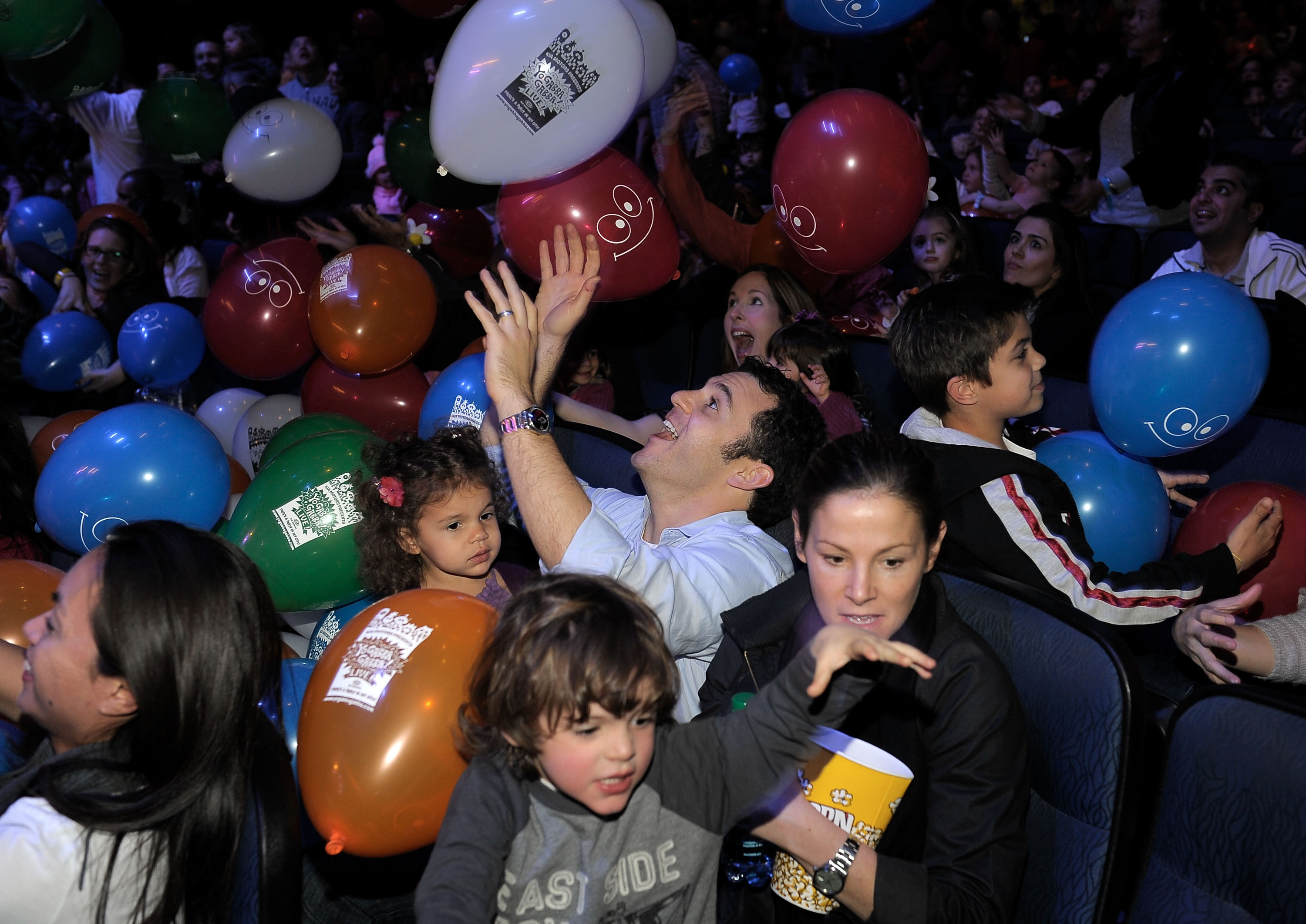 Fred Savage, his wife Jennifer Lynn Stone and children Oliver and Lily attend YO GABBA GABBA! @ KIA PRESENTS YO GABBA GABBA! LIVE! THERE'S A PARTY IN MY CITY at Nokia L.A. LIVE on November 26, 2010 in Los Angeles, California. | Source: Getty Images
Fred and his real estate agent wife have been intentional about their unique parenting routine, including keeping sealed lips on some matters concerning their kids.
However, there are some details the actor has willfully shared in the past. For example, in 2019, while speaking about his experience with Beyonce in a 2002 movie, he mentioned that their kids ended up in the same school.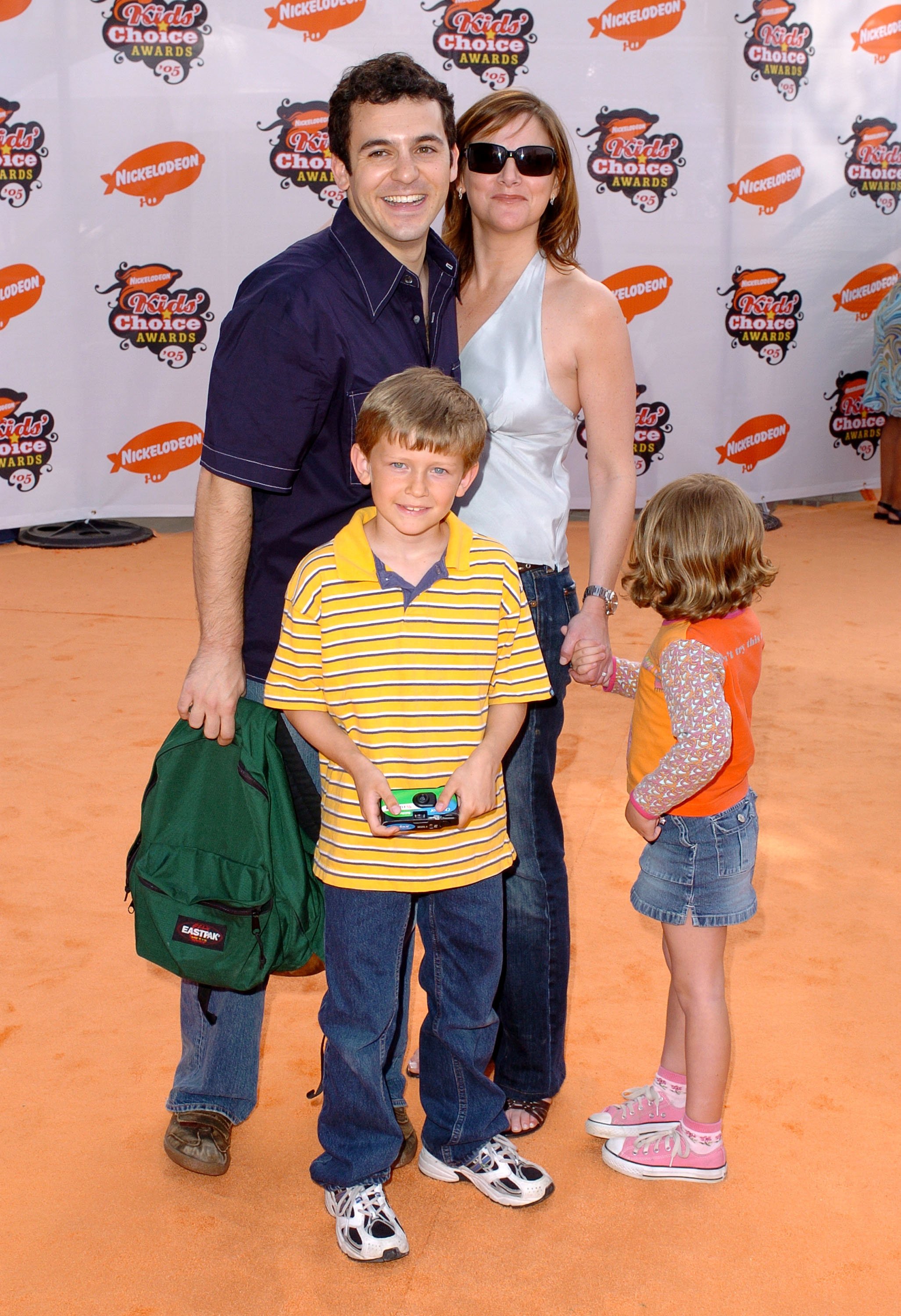 Fred Savage and family during Nickelodeon's 18th Annual Kids Choice Awards in Westwood, California, | Source: Getty Images
The father of three revealed that he had encountered the megastar with her husband Jay Z, dropping their kids off and being hands-on in school activities. Fred classified them as excellent parents, adding that:
"It's amazing to see these titans of art and culture and business, these huge totemic figures just being mom and dad. It's awesome."
The "Wonder Years" star is also vocal about the personalities and interests of his kids. For him, it does not matter what intrigues them; all he is concerned about is to shower them with support.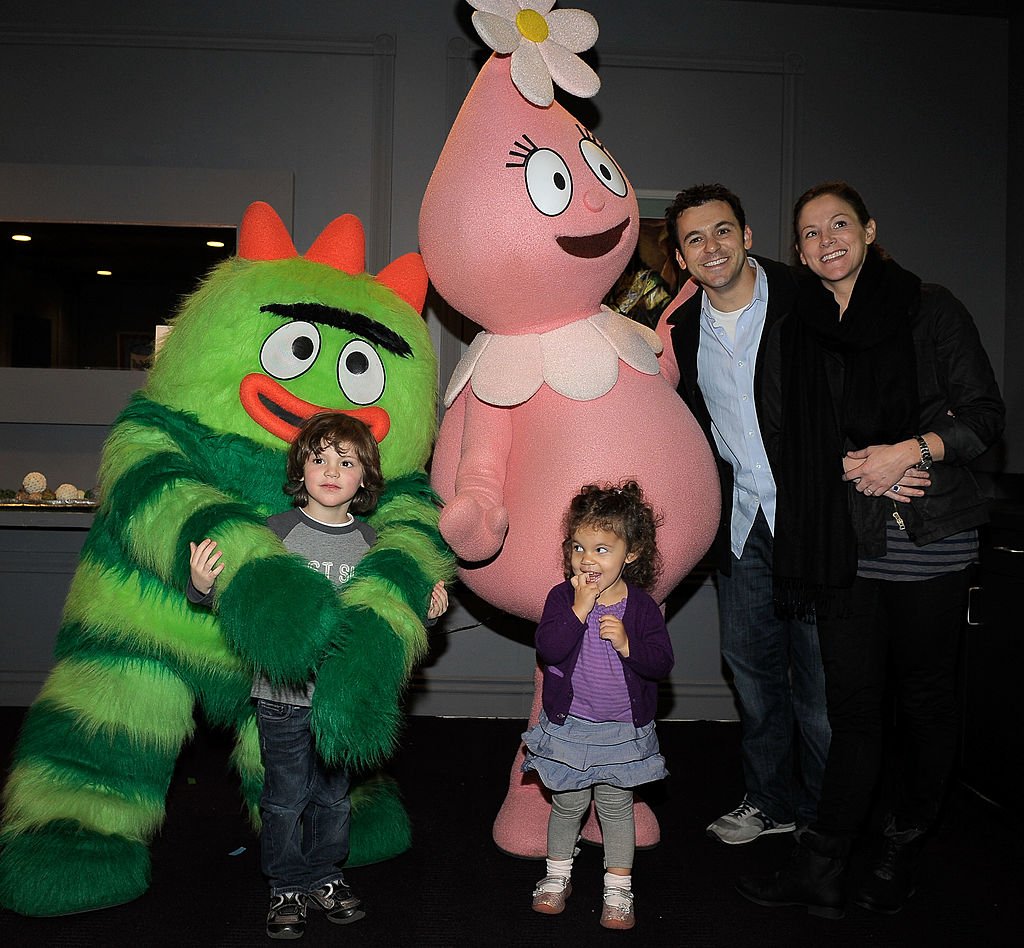 Actor Fred Savage, his wife Jennifer Lynn Stone and children Oliver and Lily greet characters of YO GABBA GABBA! at Nokia L.A. LIVE on November 26, 2010 | Source: Getty Images
According to him, "My oldest is a really thoughtful observer of things, and he's interested in writing. My daughter is interested in directing and filmmaking, and I think my youngest might be a performer. But if they want to be dentists, that's fine too! I just want them to be happy."
In another interview, the father of three confessed that he is excited with the idea that his kids may follow in his footsteps. Oliver, 16, has already met Ramin Djwadi, the composer of "Game of Thrones."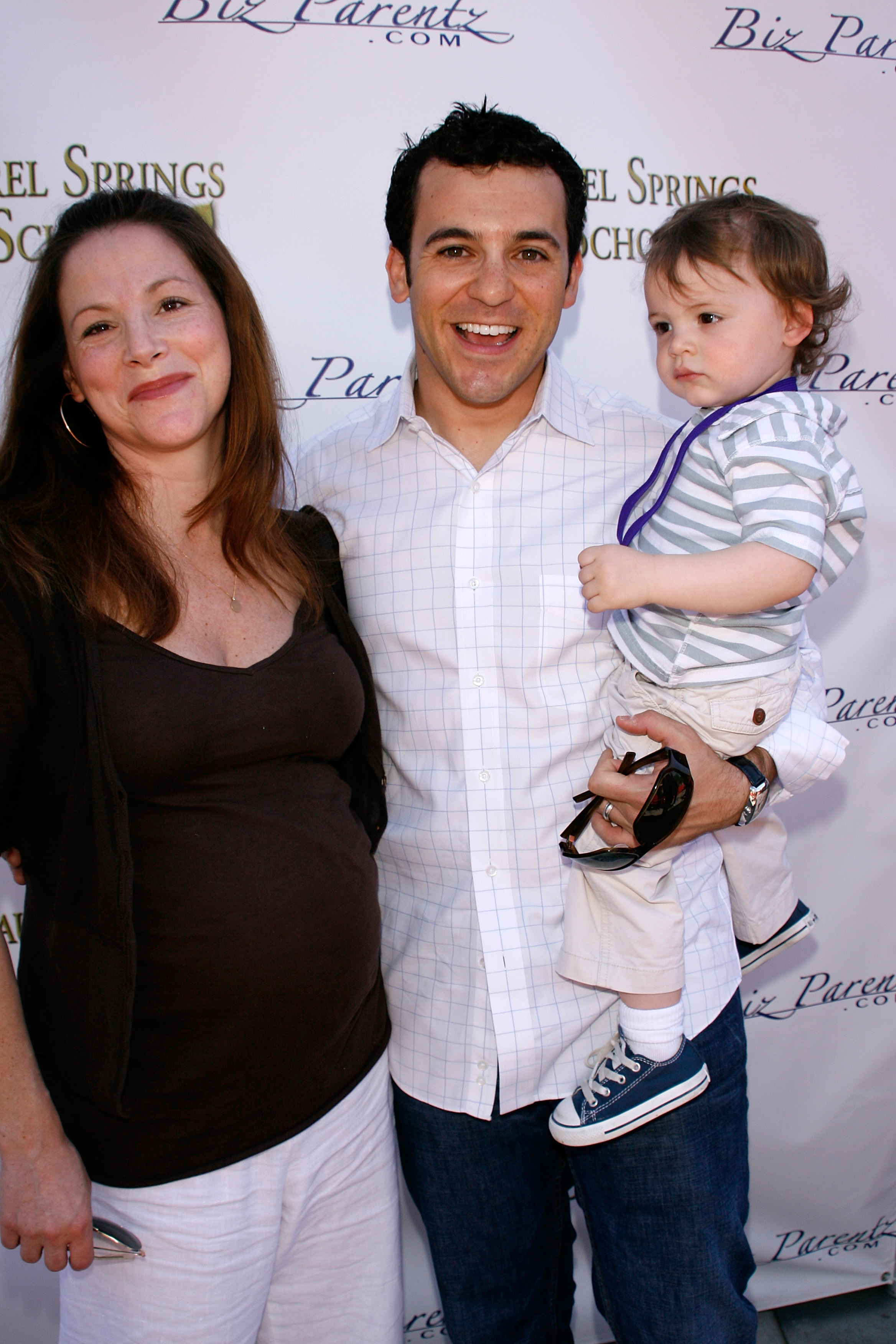 Fred Savage, Oliver Savage and Jennifer Lynn Stone arrive at The BizParents Foundation's 4th Annual 2008 CARE Awards honoring Showbiz Kids on April 13, 2008 at the Globe Theatre at Universal Studios Hollywood in Universal City, California | Source: Getty Images
Fred stated that his son talked about being a composer, and he quickly encouraged it. When Oliver switched his passion to astrophysics, daddy jokingly dissuaded the little guy and asked him to focus on composing.
The former teenage actor added that he hopes the kids find passion in showbiz, as they have been surrounded by it their whole life. Fred also said that he would be of great help to them since it is his field.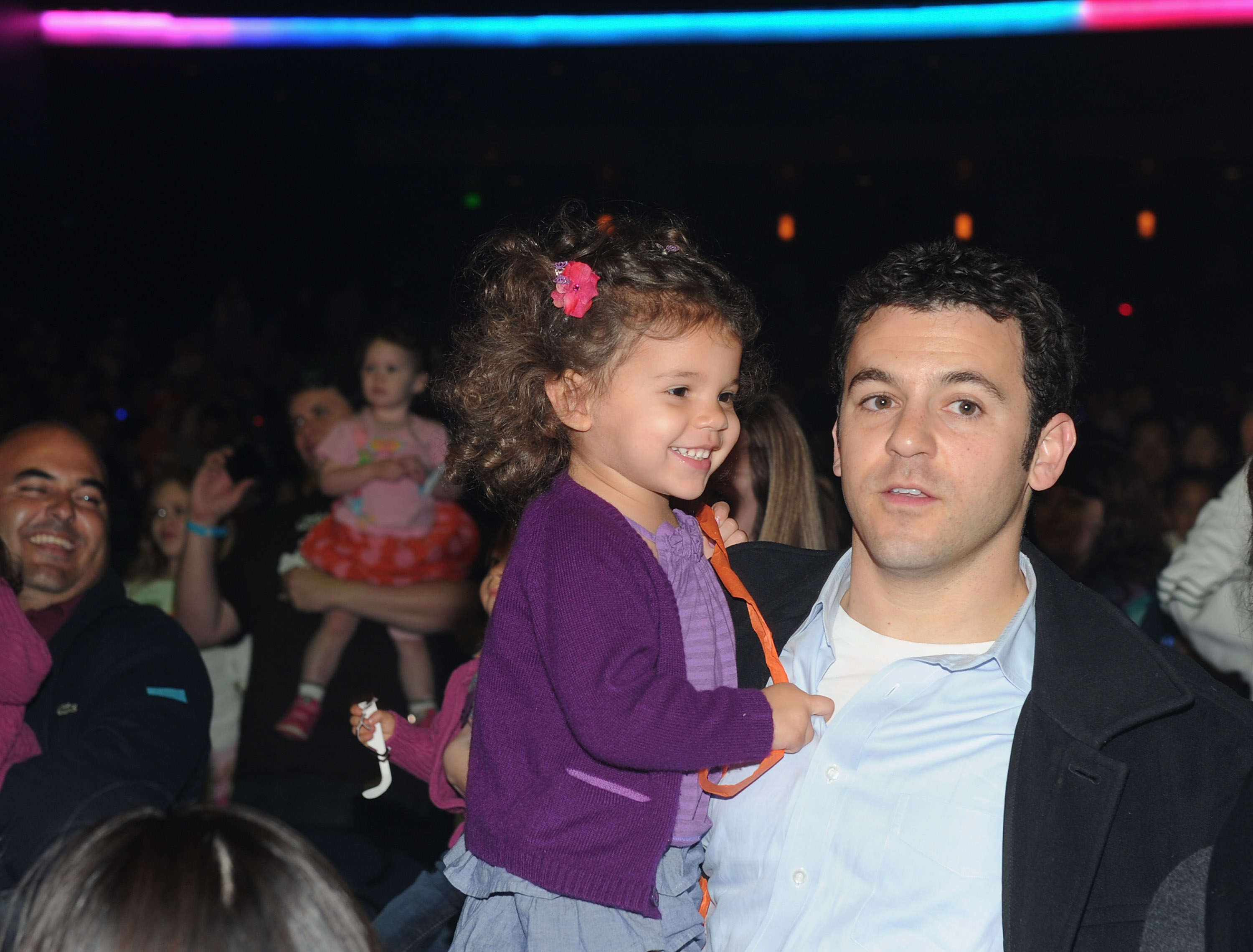 Actor Fred Savage (R) and daughter Lily Savage at Yo Gabba Gabba! Live! There's A Party In My City! at Nokia L.A. Live on November 26, 2010 in Los Angeles, California. | Source: Getty Images
Like Oliver, Lily has a unique mind. In 2013, her father shared a now-deleted Instagram post showing her facing backward while playing on the pitch. The caption that followed read:
"The only girl on her t-ball team."
Amid the admirable words he shares about his offspring, the actor thinks they are lazy. While on "Jimmy Kimmel Live" two years ago, he joked that they never do anything and are lazy.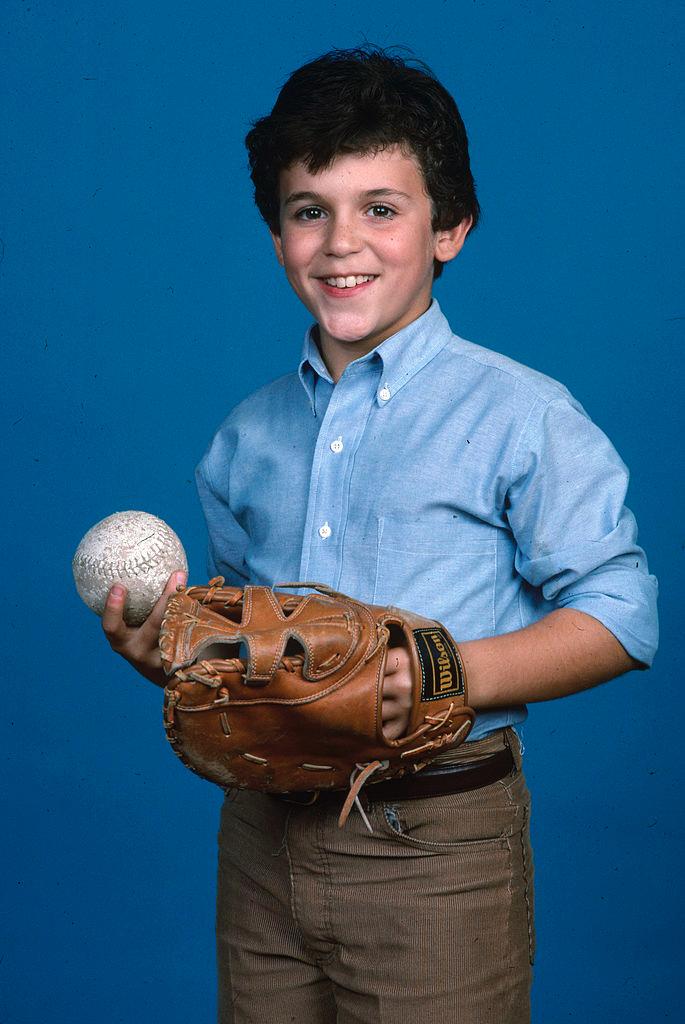 Fred Savage at a photo shoot on set | Source: Getty Images
Fred added that at his son's age, he was already being nominated for the Grammy awards and that before his teenage years, he worked on commercials in Chicago.
HOW FRED AVOIDED HOLLYWOOD TRAPPINGS
Being a Grammy nominee at age 13 was overwhelming, but Fred was gifted with supportive parents who gave him a normal childhood. He experienced friendship with his age group and not Hollywood friends. The actor also had time to finish both high school and University education.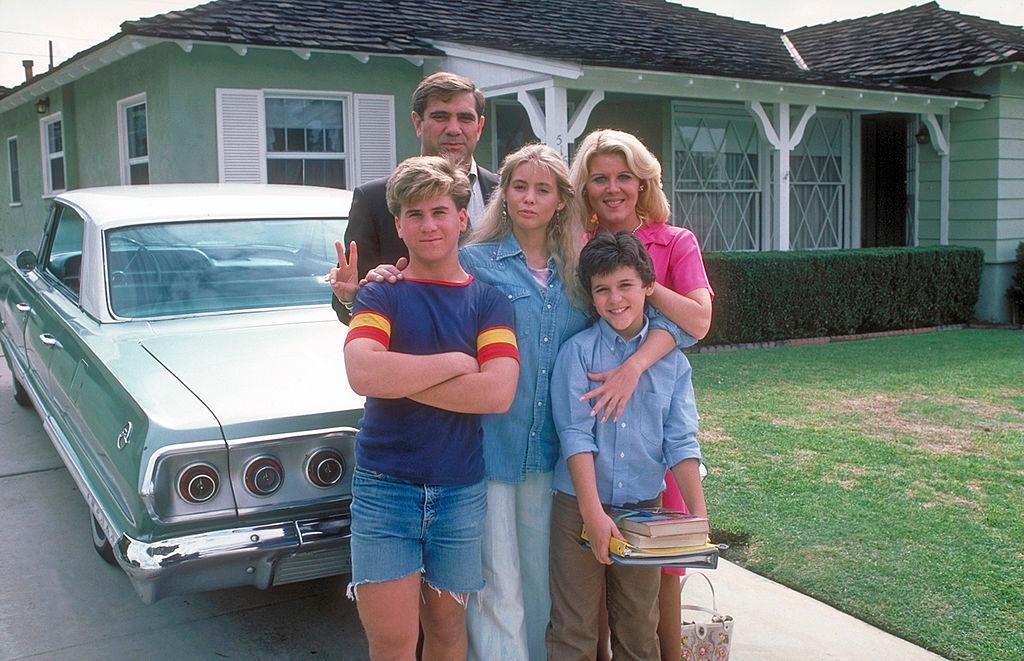 "The Wonder Years" cast from L - R- Jason Hervey (brother, Wayne), Dan Lauria (father, Jack), Olivia d'Abo (sister, Karen) and Alley Mills (mother, Norma) | Source: Getty Images
Fred, who is grateful for being on the classic series, said that he felt safe because he had "happy and formative" experiences as a kid. This propelled him to continue in the industry without losing his grip on fame or real-life happiness.
Please fill in your e-mail so we can share with you our top stories!