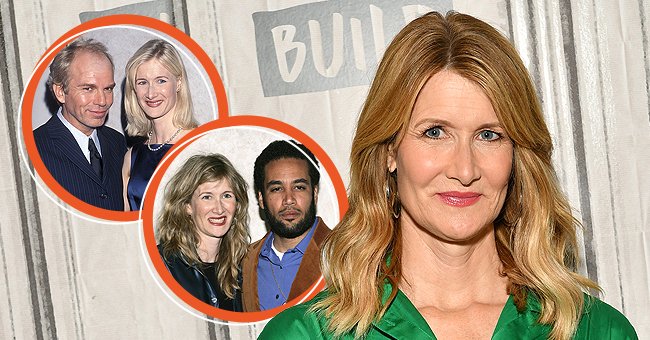 Getty Images
Laura Dern Was Dumped by Men She Loved Twice - Angelina Jolie Stole Her Fiancé While She Was on Set
American actress Laura Dern has experienced several heartbreaks from men she loved and even lost her fiancé to Angelina Jolie. Get inside her relationships.
Laura Dern is famous for her role in some of Hollywood's biggest movies, including the "Jurassic Park" film series, "Wild at Heart," and the TV series "Big Little Lies."
Laura has won an Academy Award, a Primetime Emmy Award, and five Golden Globes in her career. She's from an acting family as her dad and mom are actors, Bruce Dern and Diane Ladd, respectively.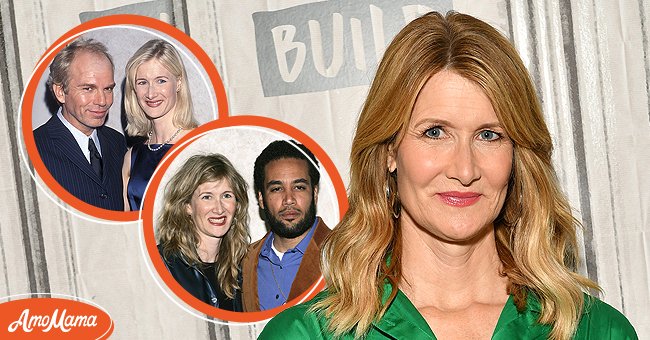 Laura Dern with her ex-lover Billy Bob Thornton [Left] | Laura Dern with her ex husband Ben Harper. [Middle] | Portrait of actress Laura Dern at an event. [Right] | Photo: Getty Images
Laura's dad was friends with Angelina Jolie's father, Jon Voight. Thus, at a point in Laura's life, she babysat Jolie. Bruce revealed this to be accurate in a reported interview, saying Jolie was two and Laura was about eight years old.
Hence, because he and Voight were doing "Coming Home," Laura helped to watch Jolie. Unknown to Laura and Jolie, they would become involved in a love triangle many years later. That love triangle is part of Laura's sad love stories. Find out more about the actress's relationships.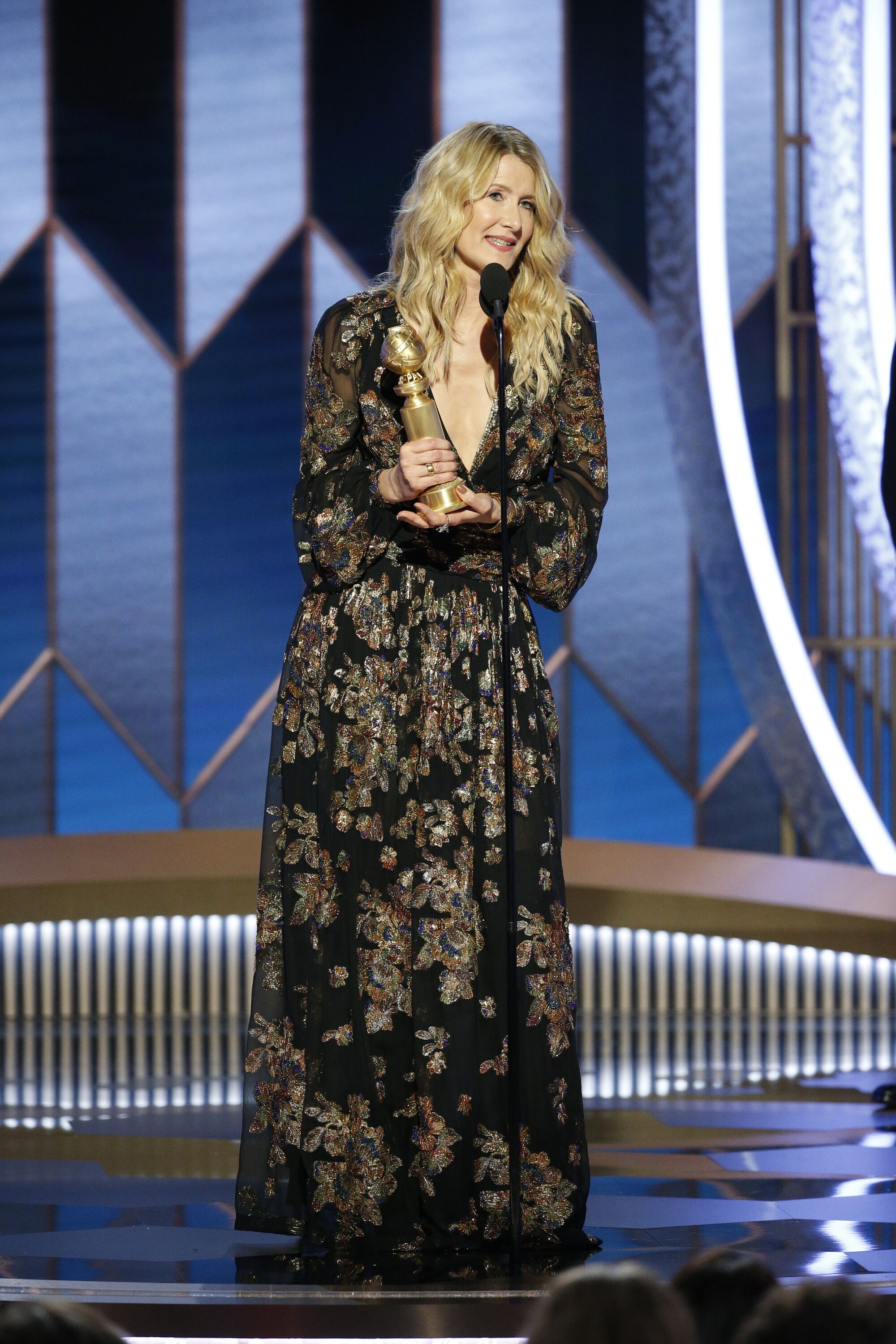 Laura Dern onstage during the 77th Annual Golden Globe Awards on January 5, 2020, in Beverly Hills, California. | Photo: Getty Images
Laura met Billy Bob Thornton, the actor known for his roles in "Monsters Ball, "Bandits," and "Bad Santa" in 1997. Laura and Thornton met when they guest-starred on the groundbreaking episode of "Ellen" that saw the television host come out as gay.
Then, Laura was fresh from her split with her "Jurassic Park" co-star Jeff Goldblum while Thornton was in the midst of his fourth divorce.
After the "Ellen" episode, Laura and Thornton started dating. Afterward, they got engaged, moved to Los Angeles, and lived together. Laura believed her relationship with Thornton would lead to his fifth marriage and her first because of their solidity as a couple.
However, she was proved wrong when he met Jolie in 1999. Laura was away filming at the time when Thornton started dating Jolie, who he met on the set of "Pushing Tin."
Laura revealed that Thornton moved out of their home without an explanation and blanked on her. The next thing she heard was that he was married to Jolie.
In a reported interview, Laura likened her split from Thornton to "sudden death." She also said neither she nor Thornton had closure or clarity.
JOLIE AND THORNTON'S WHIRLWIND MARRIAGE
Jolie and Thornton tied the knot on May 5, 2000, in Las Vegas and they were the favorite topic for many tabloids. They seemed to be madly in love with each other. In a 2001 interview with The Guardian, Thornton revealed he wore Jolie's pink underwear to work out in the gym.
One day, he was lifting weights when the underwear started to show. A man in the gym looked at him strangely until he told him the underwear belonged to his wife. Thornton further revealed:
"I don't think it's strange at all. I wear them to the set some days. I like having her close to me, you know?"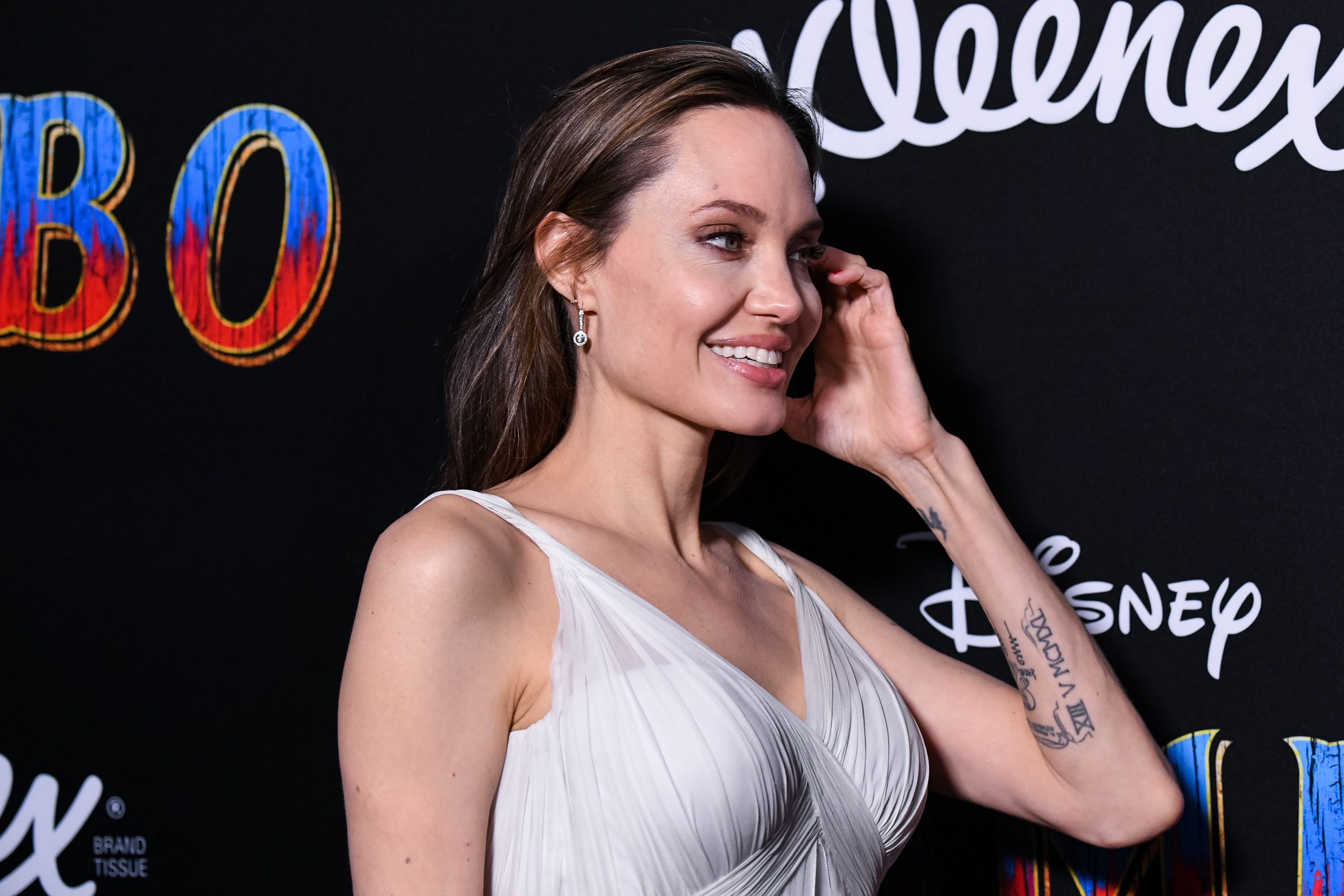 Angelina Jolie at the premiere of Disney's "Dumbo" on March 11, 2019, in Los Angeles, California. | Photo: Getty Images
Jolie and Thornton's 19-year age difference did not seem to affect their love life. On the contrary, they continued waxing ever so strongly and even announced the adoption of a child from Cambodia in March 2002.
However, they split three months later and finalized their divorce on May 27, 2003. Thornton spoke about his relationship with Jolie during an interview for the HFPA in Conversation podcast. He said per E! News:
"I look at that time as a great time. Angie is still a great friend of mine and she's a great person and she's done so much."
He recalled that their time together was great and said their marriage ended because of their different lifestyles. He revealed she had a global lifestyle while he had an agoraphobic lifestyle.
Jolie also spoke about the dissolution of her and Thornton's marriage and revealed it surprised her too because they totally changed overnight.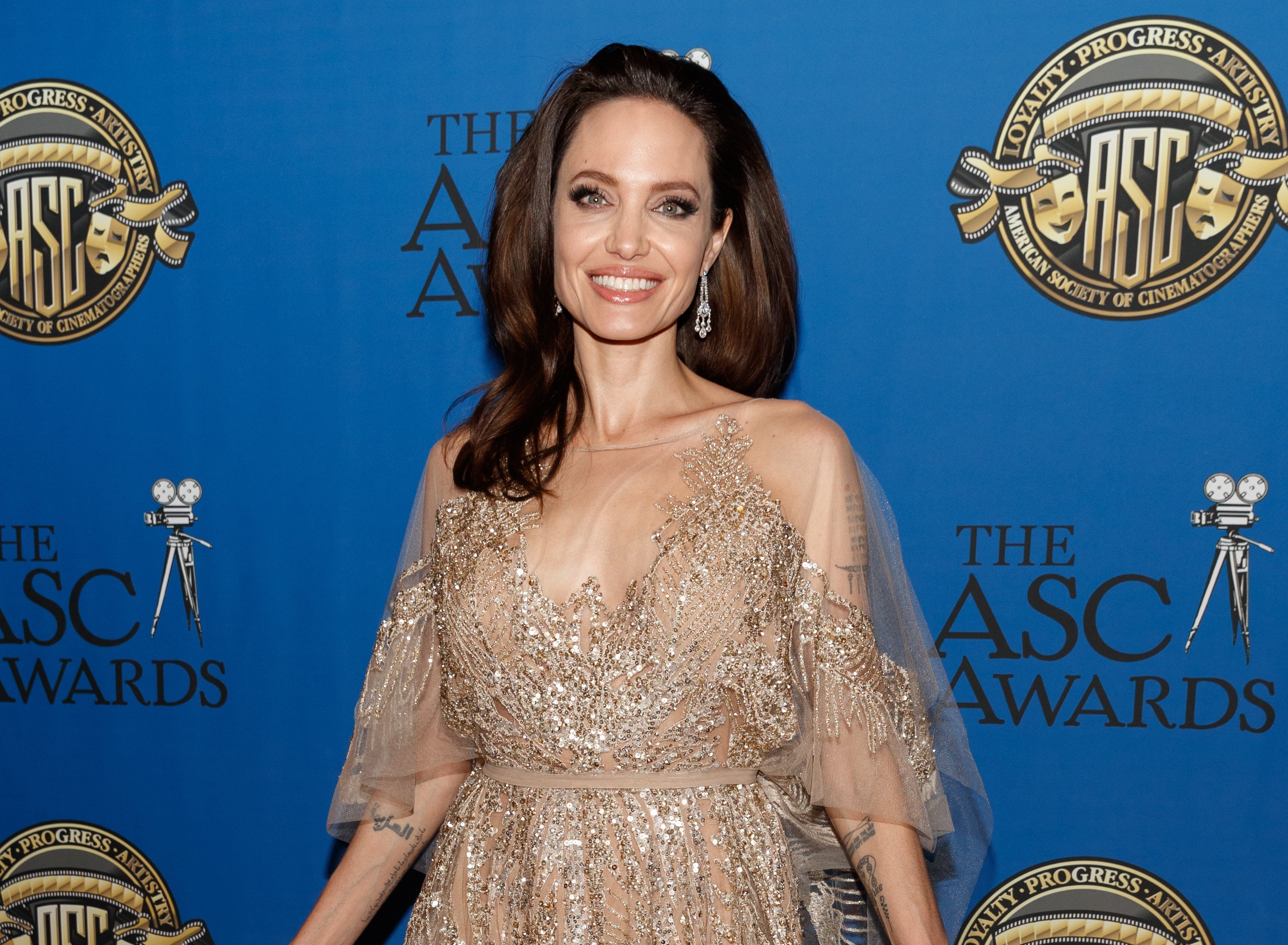 Angelina Jolie attends the 32nd Annual American Society Of Cinematographers Awards on February 17, 2018, in Hollywood, California. | Photo: Getty Images
The actress believed they suddenly did not have anything in common, which she felt could happen when one gets involved with another person without them knowing each other yet.
Despite their divorce, Jolie and Thornton are friends. Last month, Thornton's son Henry James revealed he and Jolie remain very much in touch. Henry also revealed he still exchanges gifts yearly with his former step-mom.
Since her divorce from Harper, there have been rumors about who Laura might be dating.
LAURA'S MARRIAGE TO BEN HARPER
After her engagement with Thornton ended abruptly, Laura started dating musician Ben Harper in 2000. They met at one of his concerts in fall 2000 and dated for five years before tying the knot on December 23, 2005, at their home in LA.
Harper and Laura had their children before tying the knot. They welcomed their first child and son Ellery on August 21, 2001, while their daughter Jaya was born on November 28, 2004.
Today, Ellery is an aspiring designer and model. He debuted on the runway in 2018 when he appeared at Calvin Klein Collection's Spring 2019 show.
Meanwhile, Jaya is a budding activist and added her voice to the fight against gun violence during the March for Our Lives event in LA in 2018.
Laura and Harper's marriage looked to be heading to an end when he filed for divorce in 2010, citing irreconcilable differences. However, the couple briefly reconciled in 2012. Just when people thought they were back for good, Laura filed a response to Harper's divorce filing.
Their divorce was finalized in September 2013, with both parents sharing joint custody of their kids. Laura and Harper were always private about their relationship and marriage. Hence, no one knows the reason for their divorce.
However, the actress rarely spoke about her divorce from the musician and discussed how it influenced her incredible performance on the Netflix film "Marriage Story."
INSIDE LAURA'S LIFE AS A SINGLE MOM
Since her divorce from Harper, there have been rumors about who Laura might be dating. In December 2017, she sparked rumors that she could be dating NBA star Baron Davis after she was pictured kissing him outside the Beverly Hills Hotel.
However, a source close to the "Big Little Lies" star told People she and Davis were good friends. Although there is no concrete news about Laura's love life, she is enjoying her life as a single mom and told InStyle that being a single mom made her more ambitious. She said:
"This is the first time in my life that I am being ambitious because I am a single parent. Raising kids gave me enough street cred to feel like I deserved the right to make money."
Laura further said this moment in her life is sexy and freeing because she has had many relationships, a marriage, and amazing kids. Hence, she does not have to hide who she is to get somebody willing to have kids or be married.
In another interview with Boston Common, the hugely successful Laura said she has days where having it all feels like an improbable concept. She explained:
"On good days, I am kind enough to remember that there are growing pains, and it is all overwhelming and not easy or always fun."
The mother of two said that on hard days, being a single mom becomes stressful and has too much going on. It gets hard for one to carve out time for themselves at such times. She concluded:
"I have never had anybody else bully me in my single parenting life. I am lucky to have champions around me, but I can definitely do it myself."
Laura has had it rough when it comes to relationships but has done incredibly well for herself and is a proud mom of two beautiful children. With how her life has turned out, one can confidently say she would not have it any other way.
Please fill in your e-mail so we can share with you our top stories!