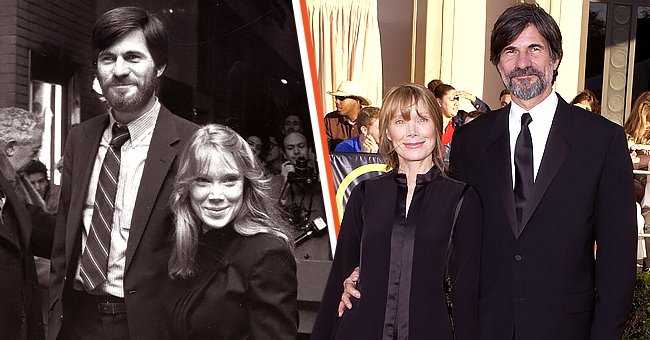 Jack Fisk and Sissy Spacek | Sissy Spacek and Jack Fisk | Source: Getty Images
Sissy Spacek & Jack Fisk Are Married for 48 Years Although They 'Never Expected a Lifelong Relationship'
Sissy Spacek became a household name following the success of the 1973 movie "Badlands." However, she has one of the longest marriages in Hollywood.
Sissy Spacek played a series of critically acclaimed roles, but she is most remembered for the 1973 classic "Badlands."
Spacek originally planned to be a singer, but her single "John, You Went Too Far This Time" failed to grab attention, which drove her record label to drop her. However, after featuring in a few movies, she realized she had a future in Hollywood.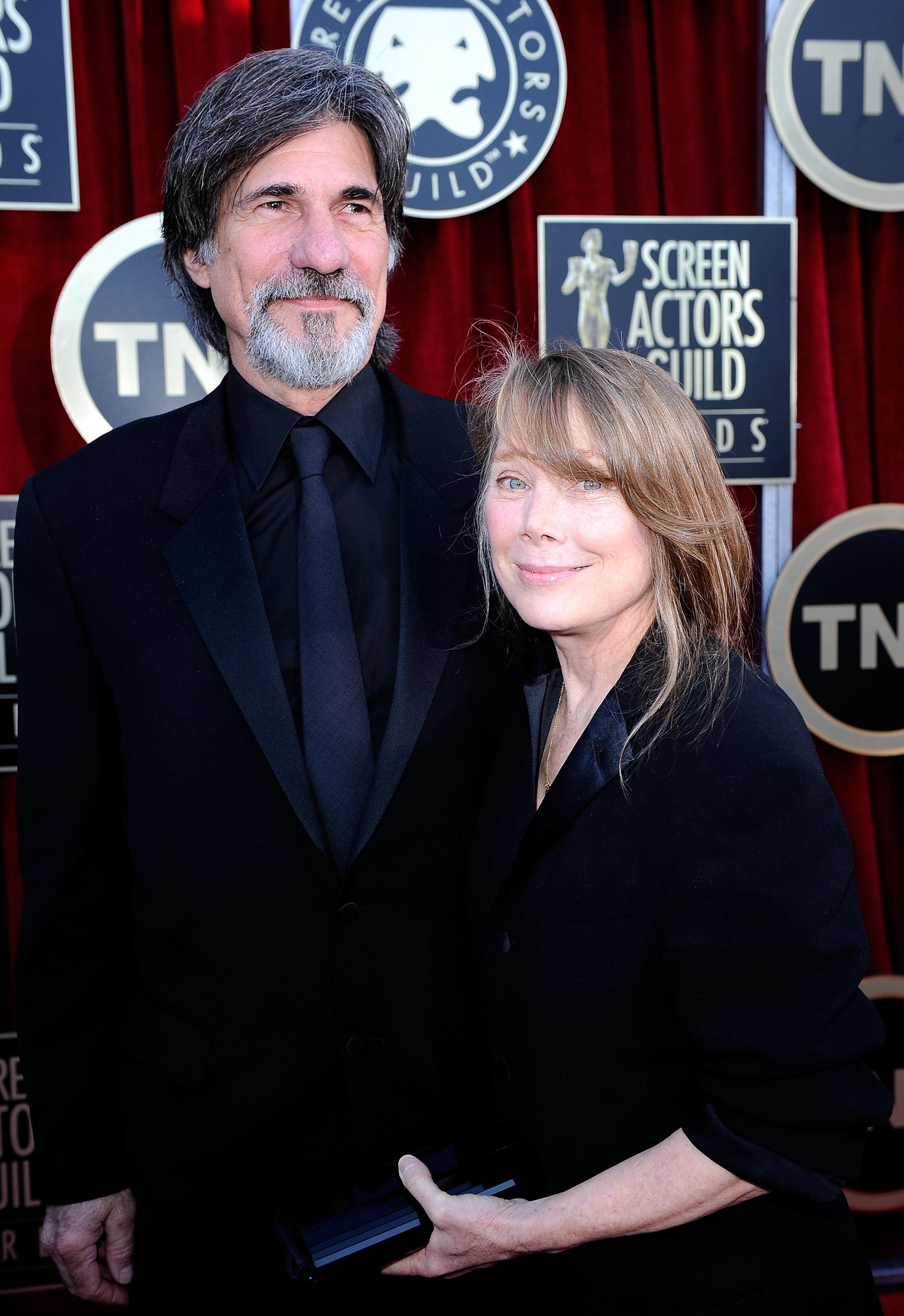 Sissy Spacek and Jack Fisk at The Shrine Auditorium on January 29, 2012, in Los Angeles, California. | Source: Getty Images
After that, Spacek concentrated her efforts on acting, enrolling at the Lee Strasberg Theatre and Film Institute, and landing her first role, albeit uncredited, in the 1970s film "Trash."
The movie icon didn't have her first credited role until 1972 when she played Poppy, a young woman sold into sexual slavery in "Prime Cut." Spacek's career has spanned over four decades, winning her several awards and nominations.
The actress continued her run of form into the new century, playing several hit roles, including the 2001 hit, "In the Bedroom," which earned her a Golden Globe Award and nominations for a BAFTA Award and an Oscar. In total, the 73-year-old has been nominated six times for an Academy Award.
However, Spacek has been married to movie director and producer Jack Fisk for almost five decades, aside from her long and successful career. Despite being married for many years, the couple never imagined a long-term romance.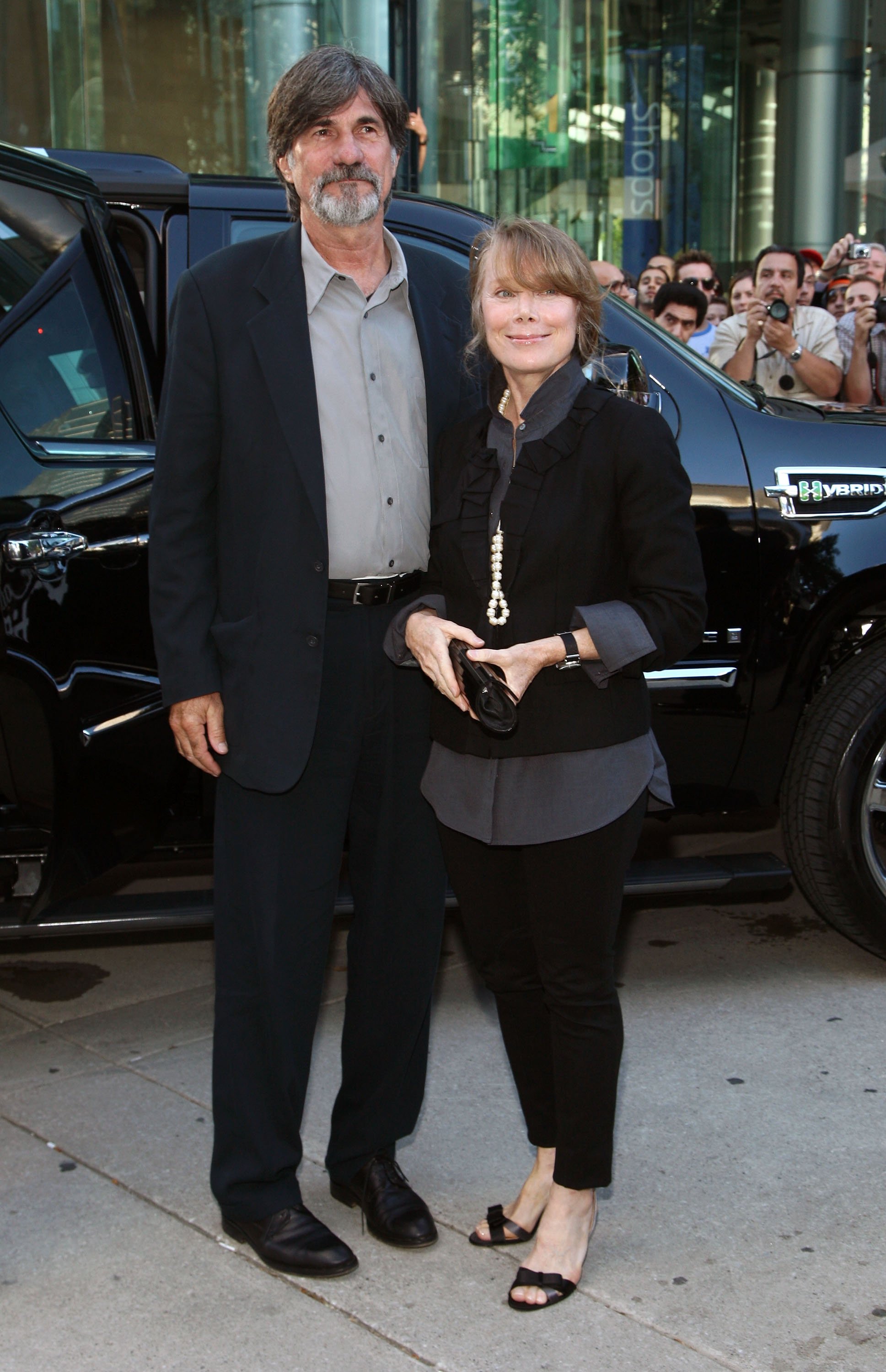 Sissy Spacek and Jack Fisk during the 2009 Toronto International Film Festival. | Source: Getty Images
Meeting Jack
Despite being a renowned Hollywood icon, Spacek is also a down-to-earth Texas girl. The actress and Fisk settled down in the Virginia countryside, abandoning the busy side of Hollywood.
Spacek met her future husband on the set of "Badlands" in 1972. They were both in their 20's and in the early years of their careers. But love often knows no bounds. Fisk worked as an art director for "Badlands" while the 73-year-old actress played Holly, the main character.
The Carrie star has always had an eye for adventure. So soon after meeting Fisk, Spacek realized that life with him would be adventurous. Their first date established a connection between them.
According to Spacek, Fisk constructed a magnificent riverside treehouse and asked her to accompany him on a boat journey home. They were loading up when a big flash flood struck. The boat capsized and sank. The actress recognized then that her life with the art director would be interesting.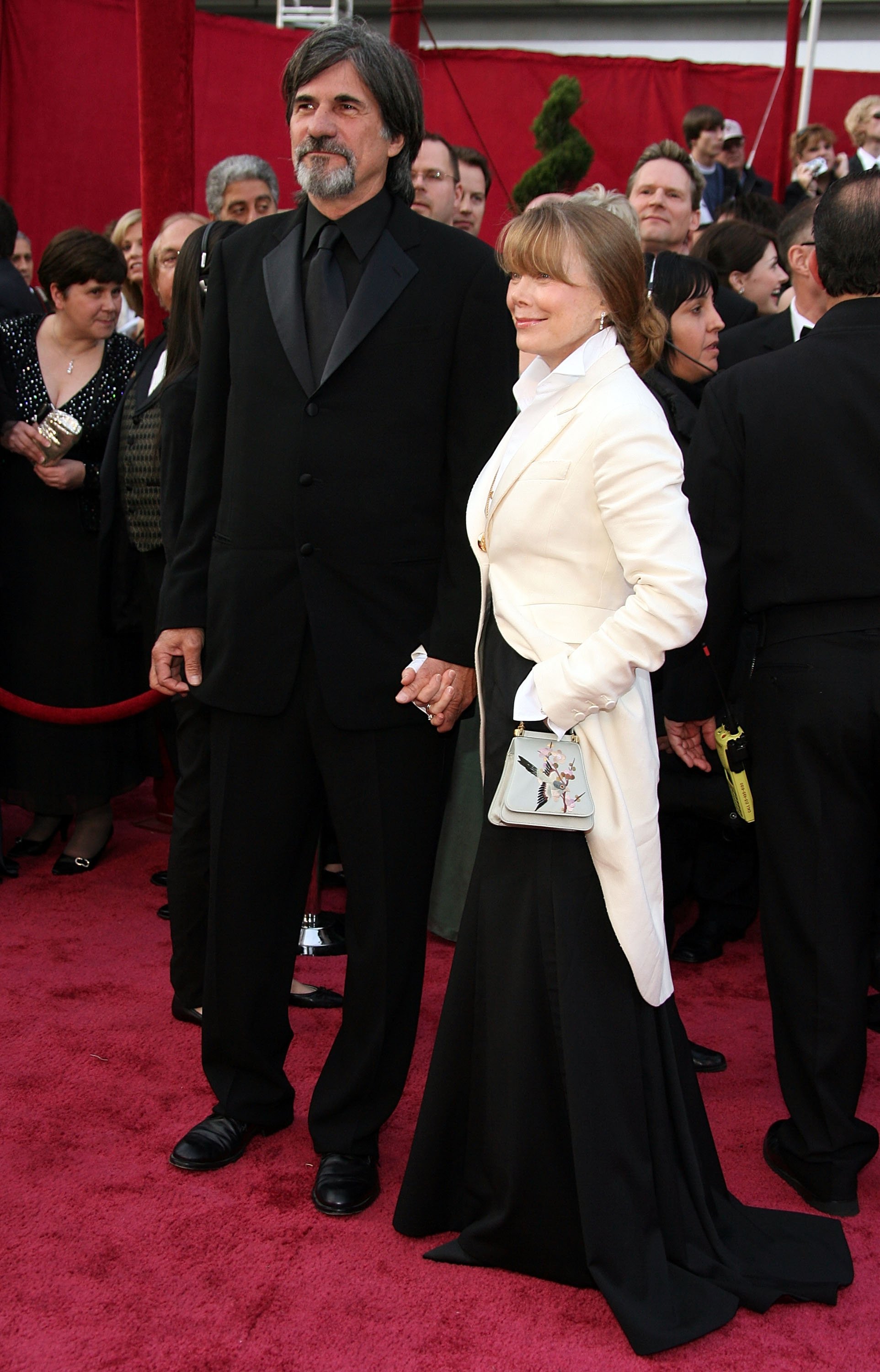 Jack Fisk and actress Sissy Spacek arrive at the 80th Annual Academy Awards held at the Kodak Theatre on February 24, 2008, in Hollywood, California. | Source: Getty Images
The attraction was mutual afterward. Speaking to Rolling Stones, Fisk said he was attracted to the beautiful actress "because we had the same kind of conviction to work." However, despite their attraction, the couple never imagined spending four decades together.
The Big Day
An unpredictable wedding is the least people expect from an adventurous pair like Fisk and Spacek. The couple tied the knot in a private ceremony in a small California chapel in 1974. However, the day was worth remembering for many reasons.
Rather than the conventional white dress and suit, Spacek and Fisk showed their love for the unusual and rocked simple blue jeans. In addition to their unpopular outfit, the couple only had their dog witness to the event.
Since their wedding, the two have maintained a relatively secluded life but have collaborated on several hit films, including the 1976 smash film "Carrie," "Raggedy Man," and the 1986 hit "Violets Are Blue."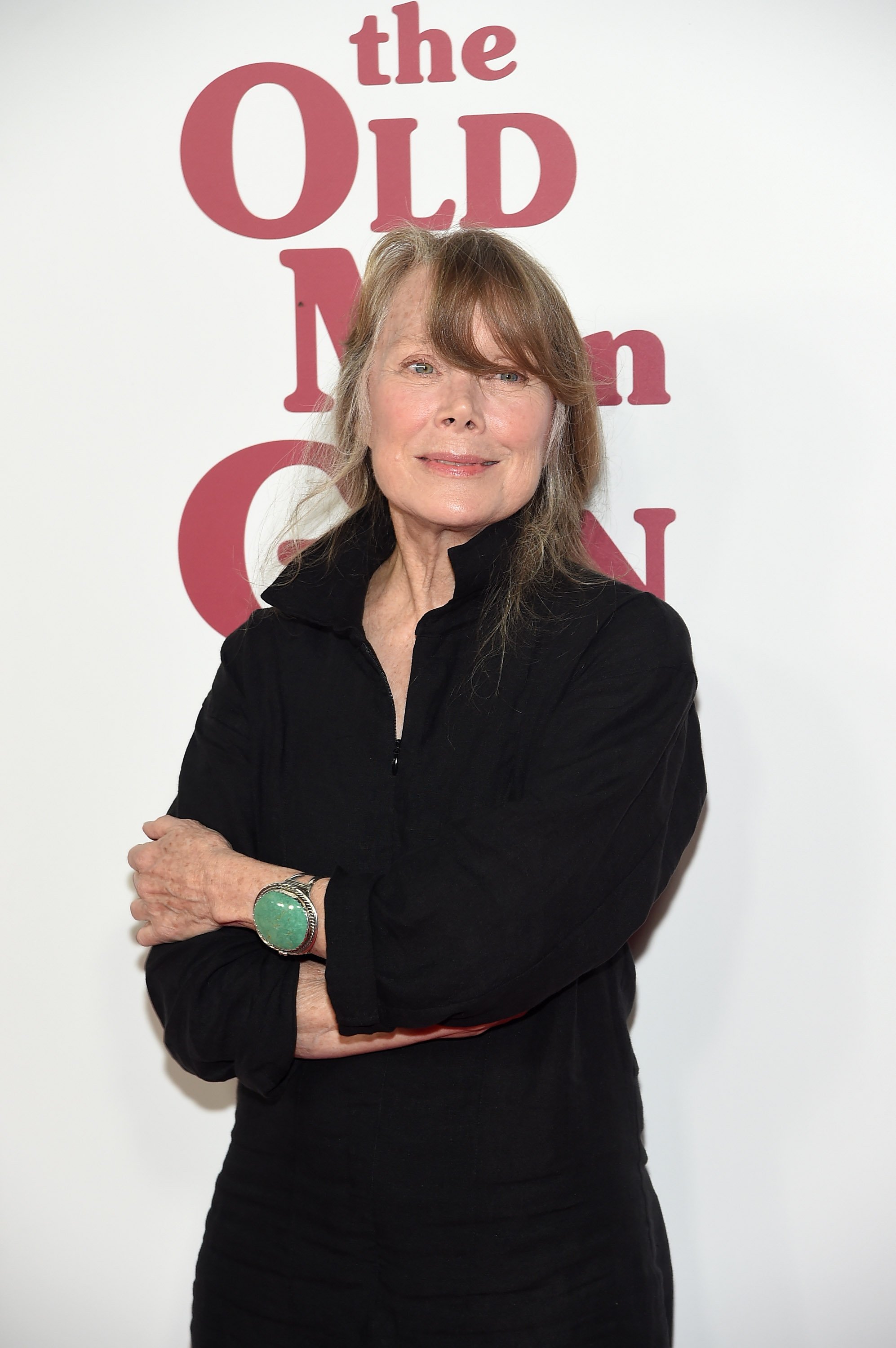 Sissy Spacek attends the "The Old Man & The Gun" premiere at Paris Theatre on September 20, 2018 | Source: Getty Images
The couple explained that they supported each other in excelling in their craft since they understood the movie industry. In an interview with the Huffington Post, Spacek opened up about their supportive relationship.
She said, "If I wasn't working, I helped him out, and if he wasn't working, he helped me with my research for a role. We really supported one another, and we really understood the business. It was what brought us together."
The couple is also passionate about similar things, especially making movies. Being married to someone who is passionate about the movie industry made it easier for Spacek to find work and family balance.
Sissy Spacek attends the premiere of "Homecoming" during the 2018 Toronto International Film Festival held on September 7, 2018 | Source: Getty Images
Meet Their Kids
Despite the couple's uncertainty about their relationship, their relationship only grew stronger with time. In addition to having solid careers, Spacek and Fisk are proud parents.
According to US Weekly, Spacek and Fisk have two kids, Schuyler and Madison. Schuyler was born in 1982 and has followed in her legendary mother's footsteps as an actress and singer. She made her movie debut in 1995's "The Baby-Sitters Club."
The movie was based on Ann M. Martin's iconic young readers' book series. The budding star played Kristy Thomas, the book club's brave leader. But, things got more serious for her in 2002 when she featured in the hit movie "Orange County" starring Jack Black and Colin Hanks.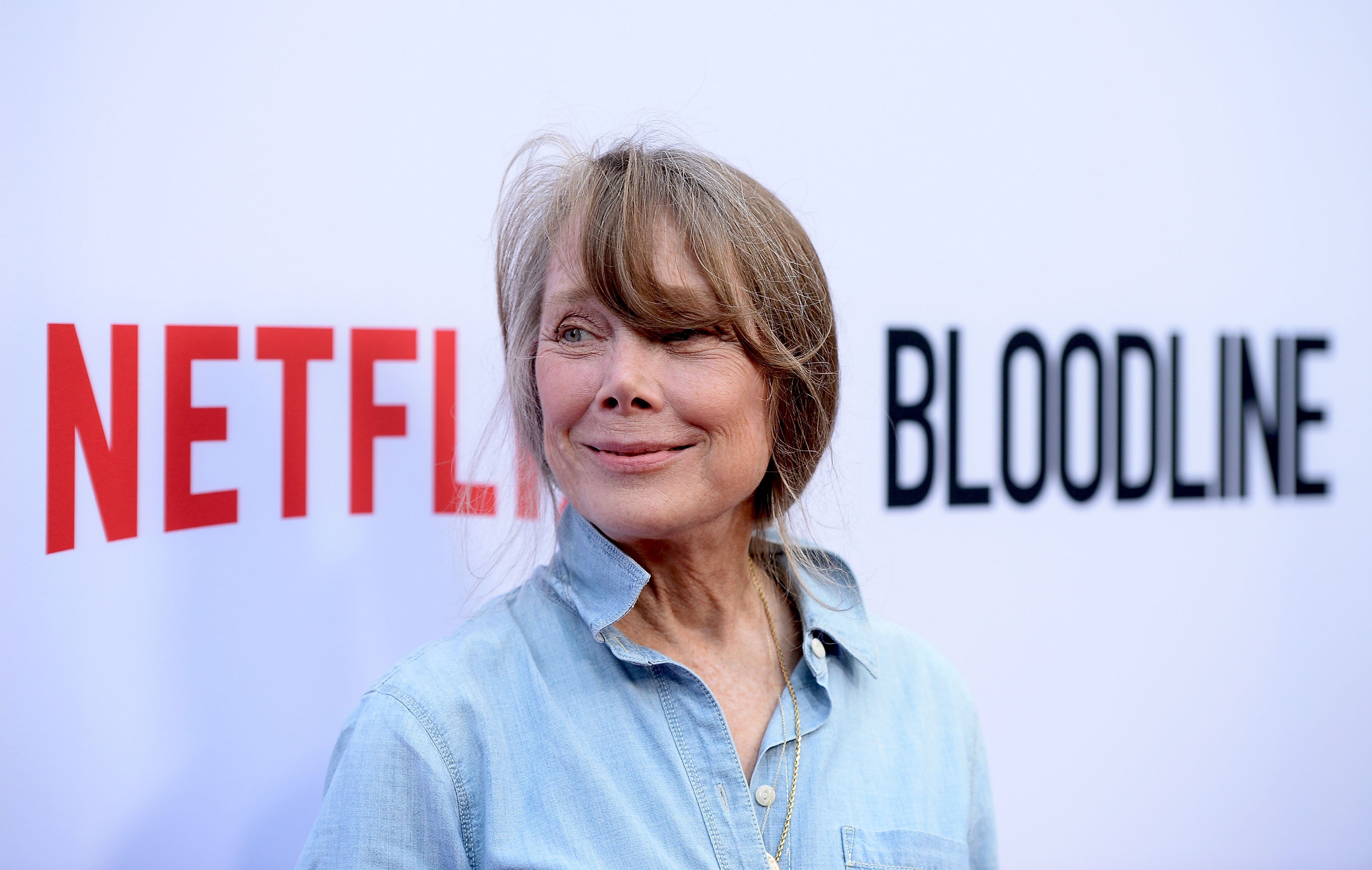 Sissy Spacek at the premiere of Netflix's "Bloodline" Season 3 on May 24, 2017 | Source: Getty Images
Schuyler has racked up other appearances over the years, including roles in "American Gun," "Restless," and "The Nanny." In addition to movie rules, she has also worked in TV shows such as "One Tree Hill," "Law & Order: SVU," and "Castle Rock."
Schuyler has also tried music with some songs credited to her name. However, her younger sister, Madison, born in 1988, opted to work as a production designer and art director, like their father. She has worked on films like "To the Wonder," "Time Trap," and "Song to Song."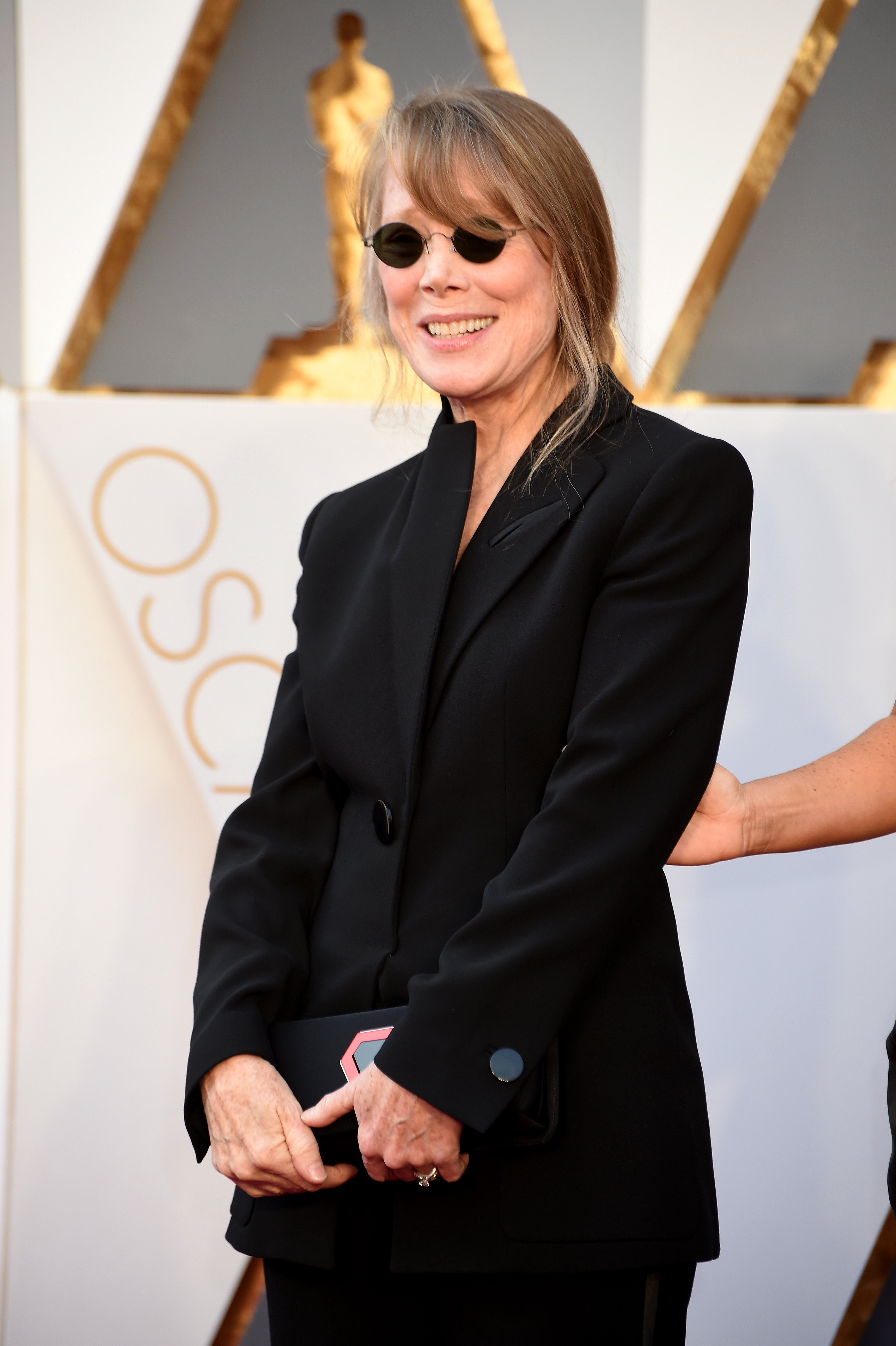 Sissy Spacek at the 88th Annual Academy Awards at Hollywood & Highland Center on February 28, 2016 | Source: Getty Images
A Happy Family
After spending more than four decades together, Spacek and Fisk have a happy life. The couple once confessed to saving up for divorce, but now, the actress believes only death can separate them. In her words, "Now I think it would take something dramatic like death to end it."
Spacek is aging gracefully with her family by her side and a revived career. The actress couldn't have asked for anything better than the life she lived. However, the best of all of the good things would be her relationship with Fisk.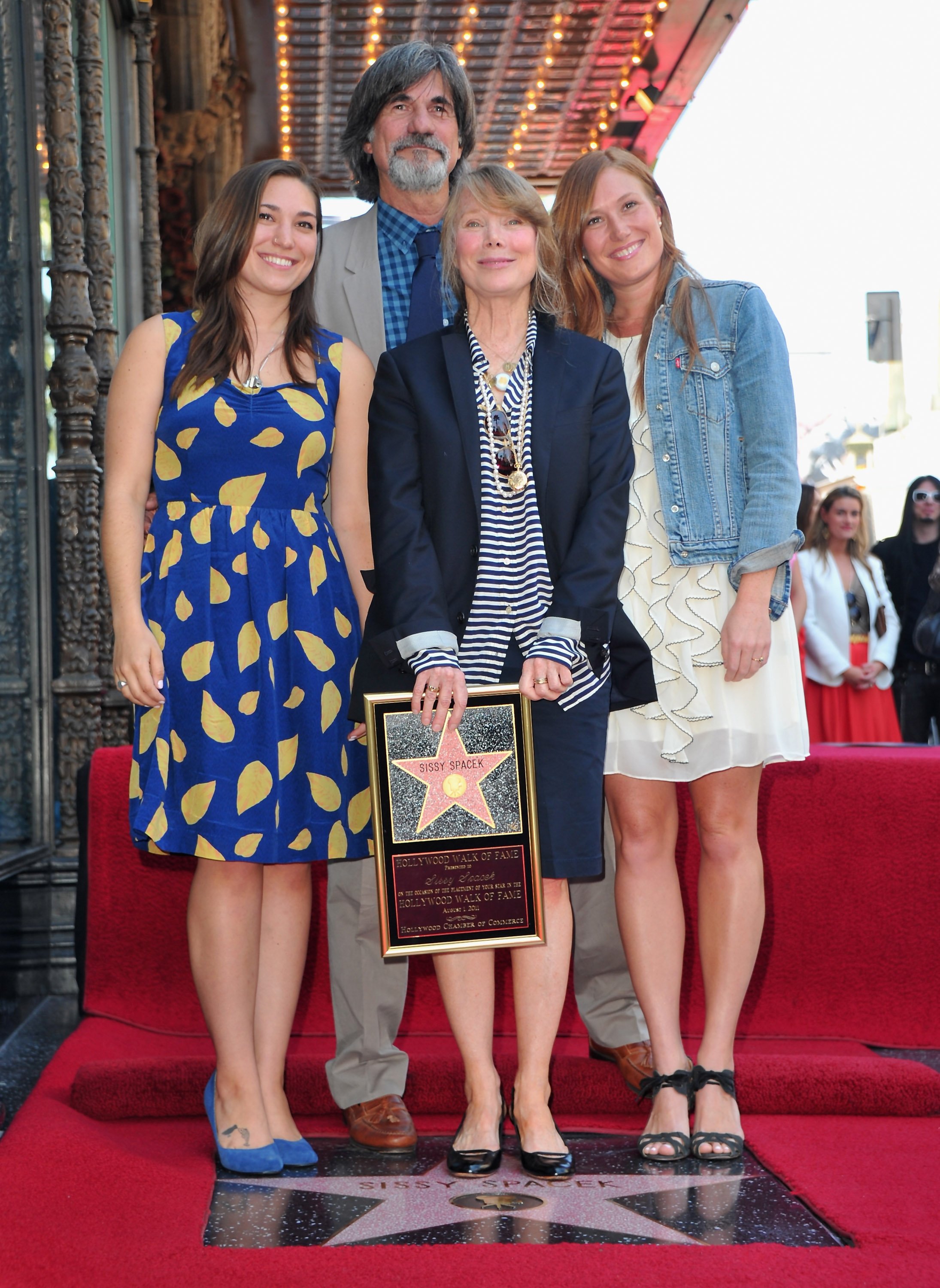 Sissy Spacek and her family on August 1, 2011, in Hollywood, California. | Source: Getty Images
Speaking on what makes them work, Spacek explained, "I wish I could tell you. He's got this really fabulous sense of humor — actually, it's so bad that it's good — and he's the most creative person I've ever met. A lot of it is just luck."
When quizzed on what makes her happy, the screen diva replied, "My family, my animals, my home, my gardens." Spacek is still an active part of Hollywood and continues to take roles whenever she can.
Please fill in your e-mail so we can share with you our top stories!