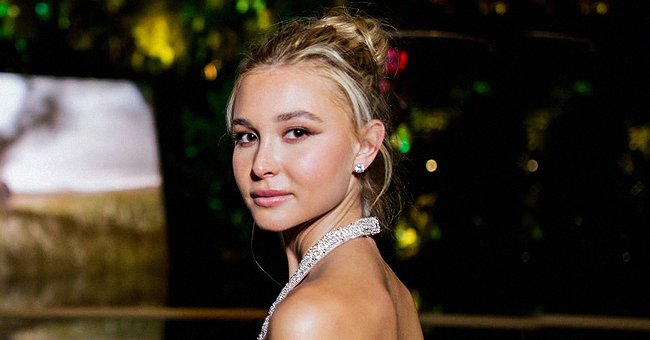 Getty images
Is Isabel May Single? The Star of '1883' Was Once Rumored to Be Dating Barrett Carnahan
Fans recognize Isabel May for playing the quirky and awkward Katie in "Alexa & Katie." But since starring as Eric Nelsen's love interest in "1883," everyone is curious to know who has stolen the young star's heart in real life.
Since she hit the screens, Isabel May has continuously sparked rumors regarding her personal life. However, she has still managed to keep her life private and mysterious, perhaps because she is still new to the scenes.
However, after posting a photo of a monkey hanging over her, with the relationship status reading "taken," fans thought she would finally disclose her beau, only to be disappointed when she didn't.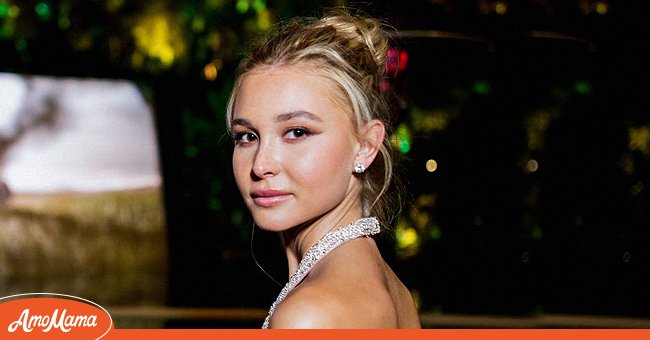 Isabel May at the premiere of "1883" in Las Vegas, Nevada on December 11, 2021 | Source: Getty Images
Years later, the "Young Sheldon" actress posted a photo getting all lovey-dovey and goofy with an older man, leaving her fans even more confused. Fans swamped the comment section with speculations about the gentleman.
And while some questioned his identity, concluding he must've been her father, May did not confirm or deny the claims. Rumors also claimed she was dating her "Alexa & Katie" co-star Barrett Carnahan, who plays Aiden.
However, the rumors did not hold any water, and May appears to be still single as her alleged boyfriend is engaged to his long-time girlfriend, Nina Kubicki.
Carnahan and Kubicki have since walked down the aisle and are about to become first-time parents. They shared the exciting news with an Instagram photo that showed off ultrasound photos.
For most actors and actresses, landing roles in hit films is not always a walk in the park, and May knows this all too well.
After auditioning for a role in Taylor Sheridan's "Mayor of Kingstown," she turned out to be utterly wrong for the character. However, Sheridan kept bringing her in for other roles, but when those did not work as well, he wrote her saying:
"I will find the role for you."
"I thought, okay, well, that's nice, but that's probably six years from now or something. I didn't have any expectations whatsoever." She recalls.
Fortunately, she did not have to wait six years as just two weeks later, Sheridan called her saying that while he'd not written the film yet, he wanted her to play Elsa. And so, when he wrote the "Yellowstone" prequel series, "1883," May became Elsa Dutton.
She stars as the resourceful yet rebellious tomboyish daughter of James and Margaret Dutton. Her parents are often at lock heads over her upbringing. Margaret wants her to be gentle and ladylike, while James wants her to grow into a strong independent woman.
And while she's starred in several other roles before, "1883" was a game-changer for May as she got to share the screen with some of Hollywood's biggest names, such as Sam Elliott, who she speaks so fondly of:
"It is really hard not to fall in love with that, man. He's quite literally the classiest, kindest, most considerate individual I've ever met."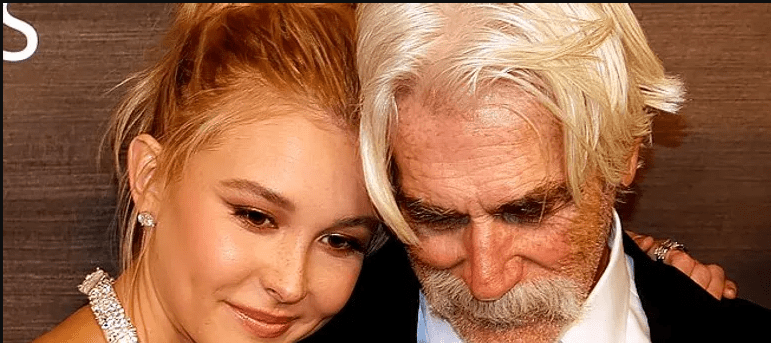 Isabel May and Sam Elliott at the premiere of "1883" in Las Vegas, Nevada on December 11, 2021 | Source: Getty Images
Others on the series include Tim McGraw, and Faith Hill, who play James, and Margaret Dutton, respectively, and who May says are some of the loveliest people she ever met.
Please fill in your e-mail so we can share with you our top stories!