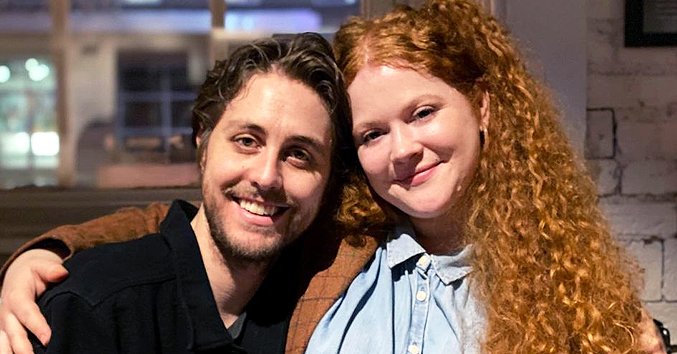 Instagram.com/snakula
Mary Wiseman Married Classmate Noah Averbach-Katz Who Also Starred in 'Star Trek: Discovery' — Meet Him
Theirs is a love story born from their appreciation for the theatrics. Mary Wiseman and her husband have been married since 2019, but they'd known each other for years before that.
Mary Wiseman starred on "Star Trek: Discovery" as Ensign Sylvia Tilly, while Noah Averbach-Katz played Ryn the Andorian. However, during their second year at The Juilliard School, a scene-study incident made them realize they had something going on.
Wiseman and Averbach-Katz met back in 2011 when they both joined the art school as graduate students in a 17-member drama group. For a while, they knew each other but were barely friends.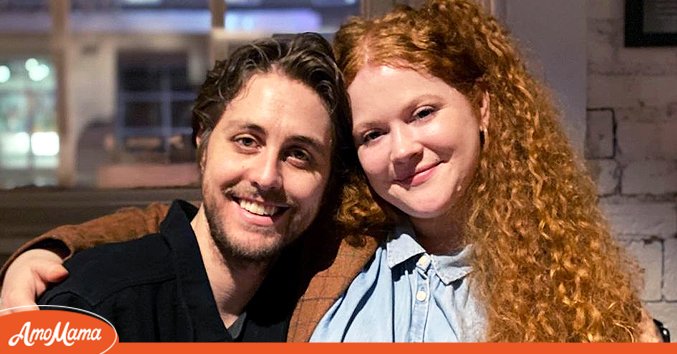 Star Trek: Discovery" stars Mary Wiseman and Noah Averbach-Katz | Source: Instagram.com/snakula
A SCENE STUDY BROUGHT THEM TOGETHER
Their teacher cast them to play Masha and Vershinin in a scene study of Chekhov's "Three Sisters" during their second year. Unbeknownst to them, their on-set affair would be the beginning of a life together.
While their teacher always made the students repeat a scene when she thought it was imperfect, Masha and Vershinin's kissing scene was a one-take incident. Soon, they were ducking in private areas on the campus grounds to steal kisses.
"We tried to be sneaky about it because you're in this small group, and there's a delicate group dynamic: When people start dating, everyone has to adjust," Wiseman says, adding:
"So we'd run down the hall and find a spot and make out really fast and then pretend it wasn't happening, even though Noah would have lipstick all over his face."
They became an official couple during their third year, and by the time the fourth year was coming by, they were a "big-time, hard-core couple." On April 1, 2018, Averbach-Katz proposed to Wiseman with his family's Sweetheart Edwardian diamond ring.
They exchanged vows on February 16, 2019, at the Full Moon Resort in Big Indian, New York, witnessed by the 160 people in attendance. Wiseman looked gorgeous in a silk ivory wrap dress, escorted by an eight-member bridal party.
Despite their busy schedules, the couple has managed to make their marriage work and do not shy away from appreciating each other on their social media. For their third anniversary, Wiseman posted a photo of them being goofy with each other with the caption:
"Happy anniversary to the love of my life and my therapist's favorite person. I am so lucky. ❤️"
In a 2021 interview with "The Marriage Story," actress, StarTrek.com uncovered that Wiseman was not straight. She disclosed that before she met and married Averbach-Katz, she had "dated and loved people of all genders" and was "queer and proud."
AVERBACH-KATZ'S CAREER IN FILM
After completing his fourth year at Juilliard, Averbach-Katz began landing roles at a regional theatre. His first shows were "My Name is Asher Lev" and "The Lion in Winter."
Before long, he'd landed himself a regular part in Zach Galifianakis' "Baskets," playing Trinity. He's also appeared in the two-part indie comedy "A Bread Factory Part One" and in the 2020 "Release," playing Thomas.
However, his most significant role remains in the "Star Trek: Discovery," playing the fan-favorite warp-capable humanoid Ryn. He plays alongside Wiseman, who stars as Cadet, later Ensign, then Lieutenant Sylvia Tilly.
Please fill in your e-mail so we can share with you our top stories!