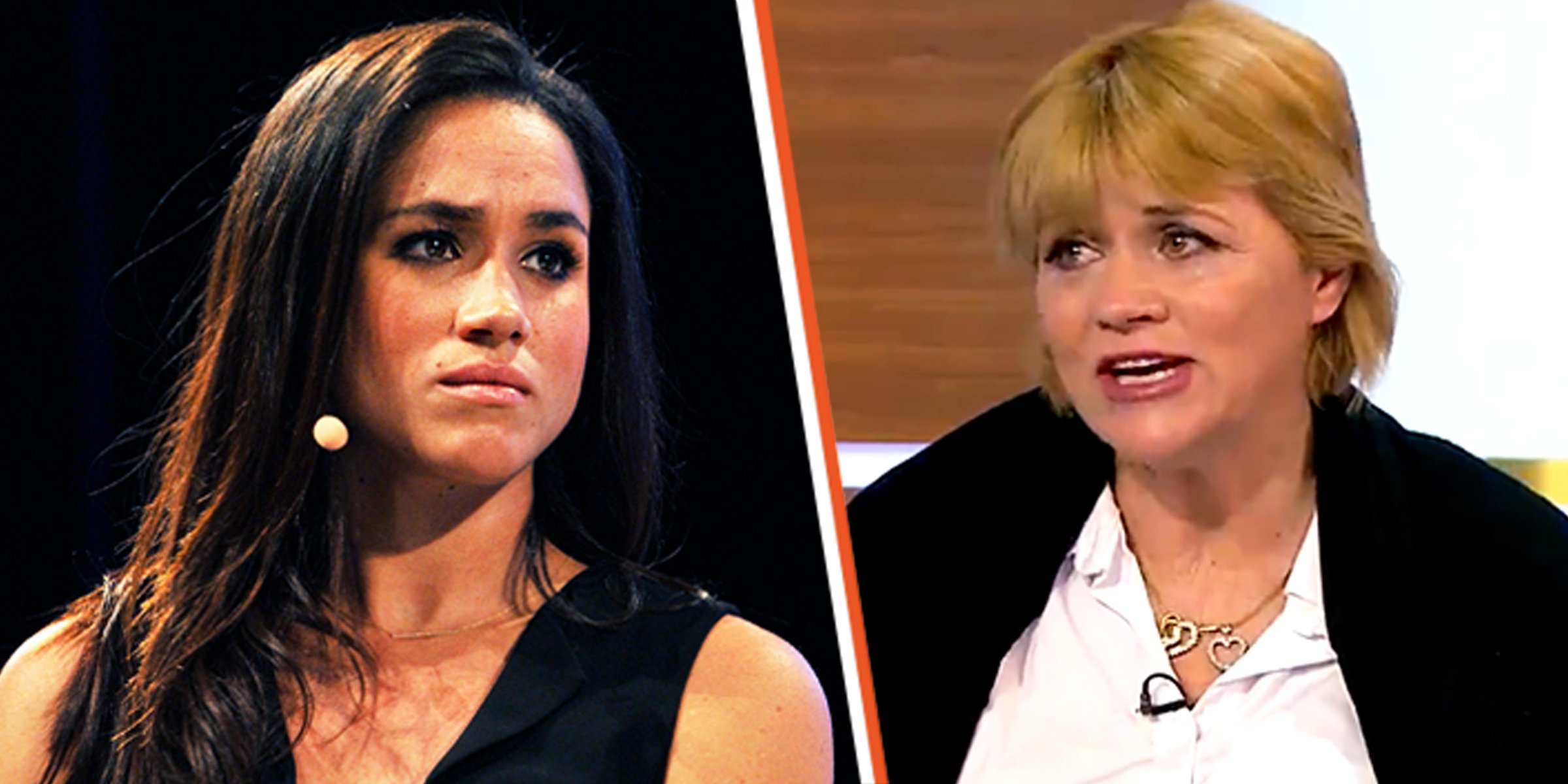 Twitter/JeremyVineOn5 | Getty Images
Meghan Markle's Birth 'Was Like a Gift' for Half-Sister Samantha Who Missed Both Her Weddings
When Meghan Markle announced that she was getting married to Prince Harry, her half-sister Samantha Markle was excited. She wanted to know if the country they were getting married in accommodated her needs.
Meghan and Samantha Markle are half-sisters who share the same father, Thomas Markle Sr. Samantha and her brother, Thomas Jr., are Thomas Sr.'s children from his first marriage to Roslyn.
Thomas Sr. had Meghan when he was married for the second time to Doria Ragland. Meghan and her older sister, Samantha, have an age difference of sixteen years.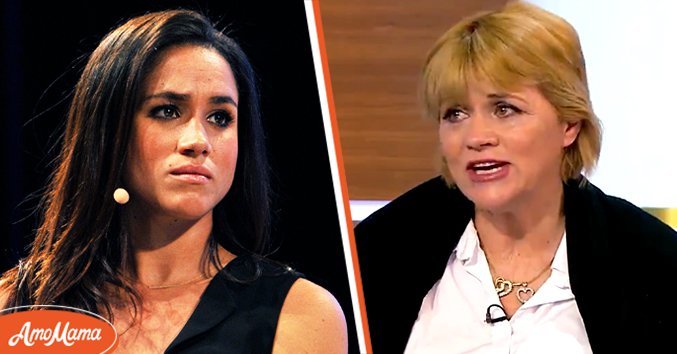 Meghan Markle at the "Bridging the Gender Gap" special session on October 17, 2014, in Dublin, Ireland, and Samantha Markle on "Jeremy Vine on 5" on October 1, 2018. | Source: Clodagh Kilcoyne/Getty Images & Twitter/@JeremyVineOn5
Ragland and Meghan's father divorced in 1988 when their daughter was six years old. Speaking to Vanity Fair in December 2018, Samantha described Meghan as what pulled their family together when she was born.
She recalled how the future actress's birth forced her family to have a fascination and inward focus. Samantha and Prince Harry's wife initially had a great relationship as children; however, things changed over time.
SAMANTHA AND MEGHAN'S HAPPY CHILDHOOD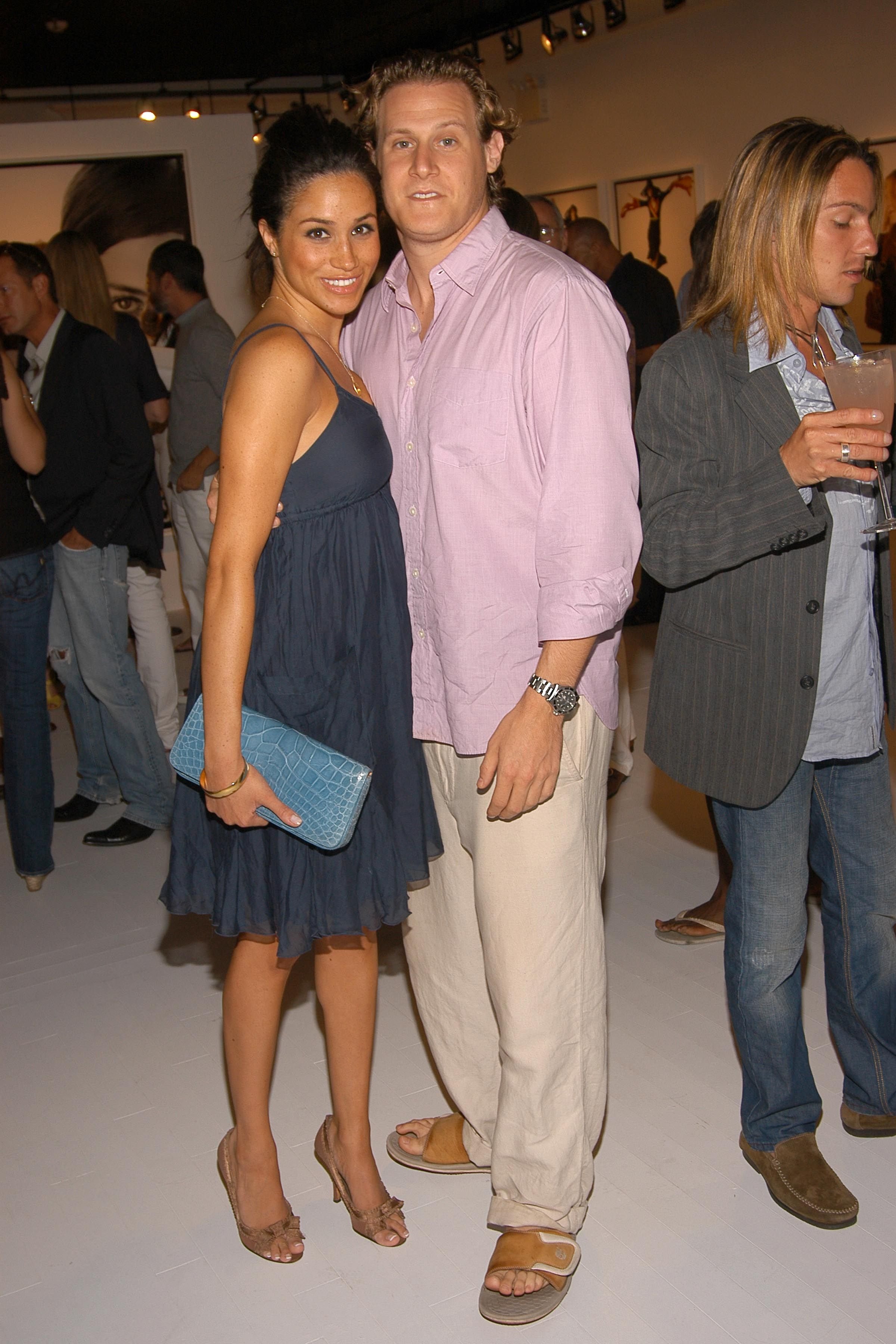 Meghan Markle and Trevor Engelson at COACH Legacy Photo Exhibit on August 26, 2006, in East Hampton, New York. | Source: Billy Farrell/Patrick McMullan/Getty Images
Samantha revealed that all of Thomas' children initially got along well in a past TLC special. The older Markle sister noted how they settled into a family that wasn't quite as large as "The Brady Bunch," adding:
"It was like a gift when Meghan was born because she was so full of life and personality that we became settled as a family, but we became much more lively."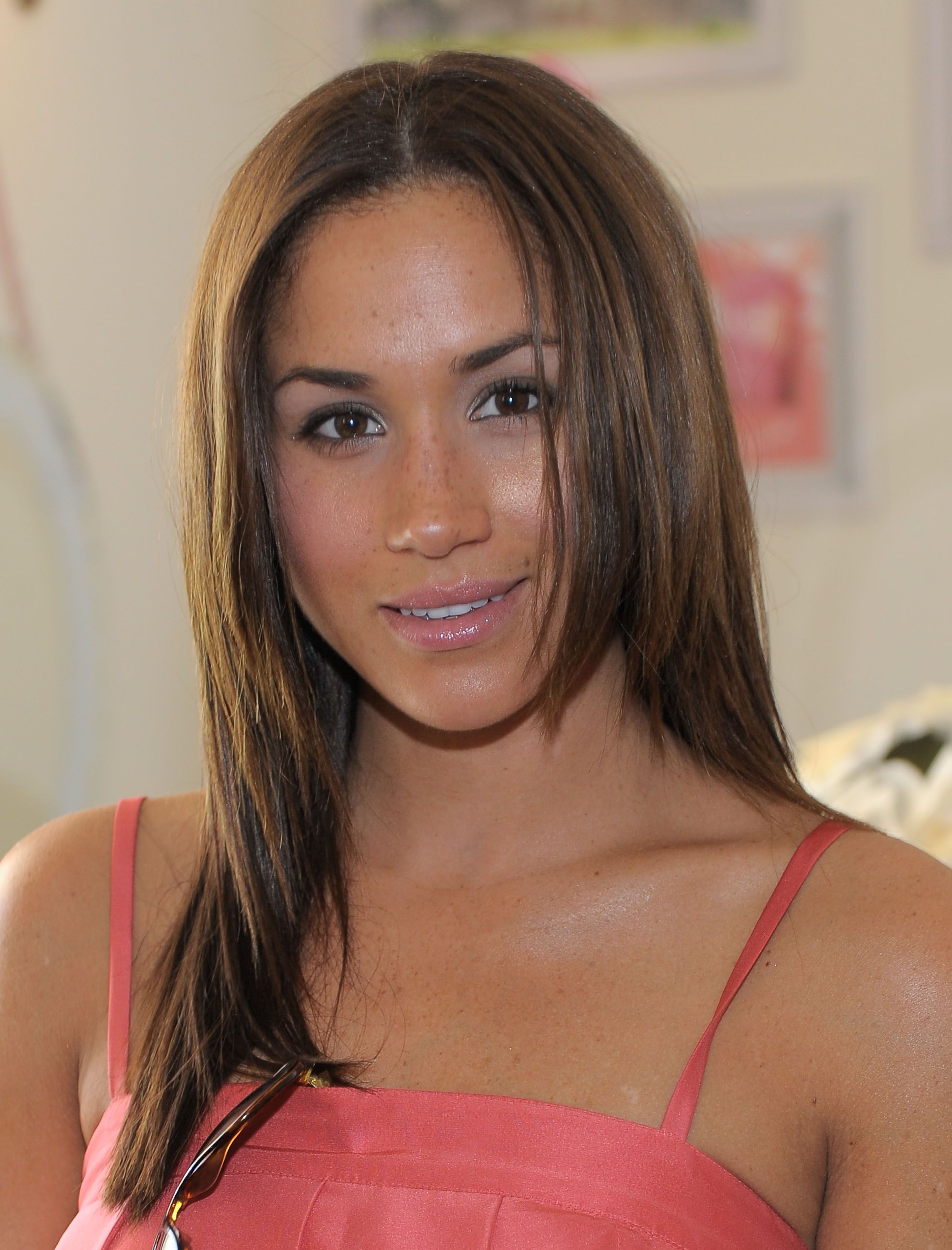 Meghan Markle at the Some Kind-a Gorgeous Style and Beauty Lounge on August 26, 2010, in Los Angeles, California. | Source: Charley Gallay/Getty Images
Samantha shared how they thought of themselves as beautiful, unique, interracial, and multiracial in the beginning. She recalled, with fondness, the time when she had a sisterly relationship with Meghan.
The elder Markle even helped raise the former "Suits" actress in their working-class family. She said Meghan used to call her "Daffy Duck" because she'd made Daffy Duck noises to get her sibling laughing.
Samantha said the nickname stuck until Harry's wife was 12, and then she started calling her "Babe." However, something happened later in life that caused a rift between the half-siblings.
SAMANTHA WAS NOT INVITED TO MEGHAN'S WEDDING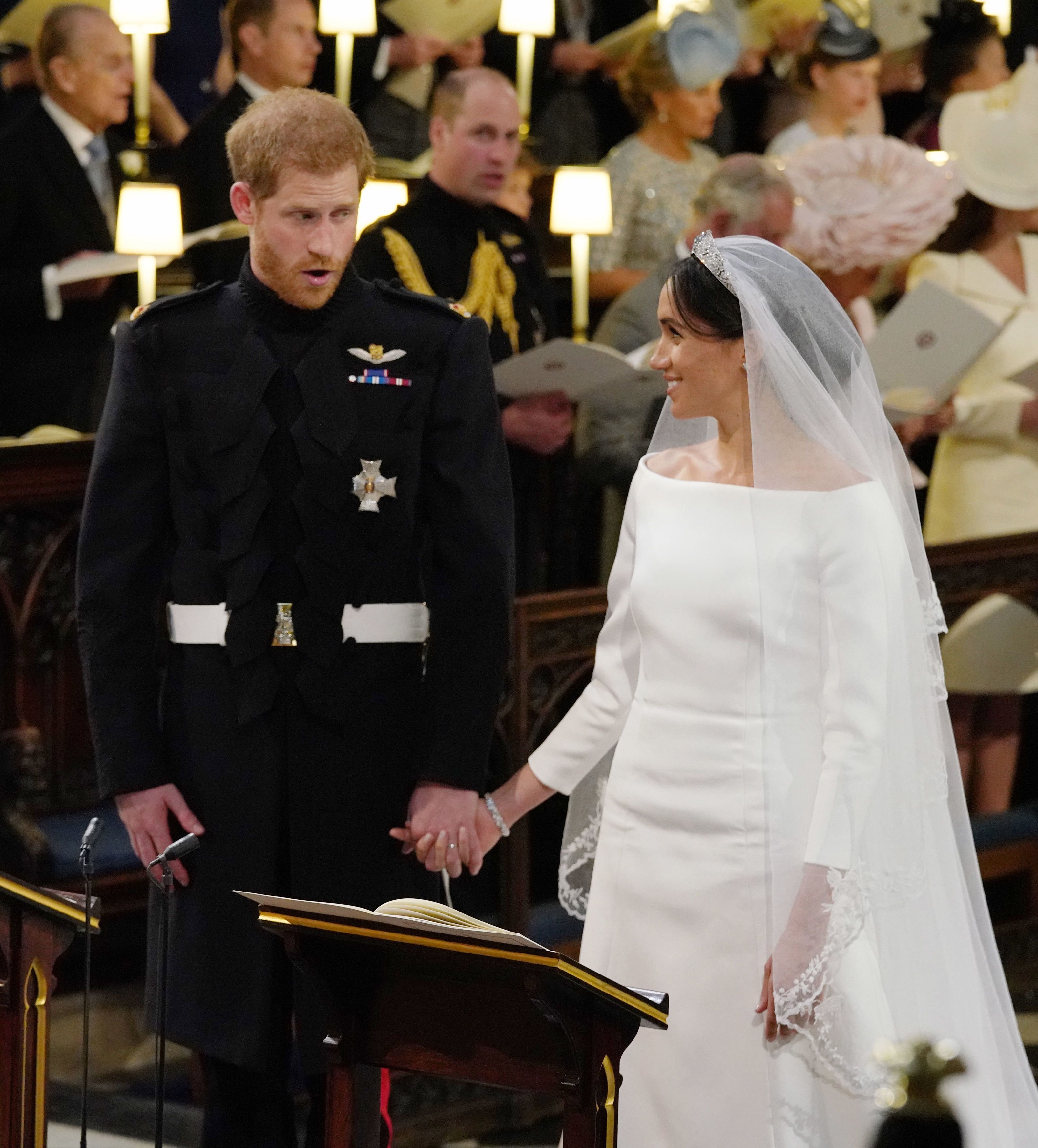 Prince Harry with Meghan Markle during their wedding in St George's Chapel at Windsor Castle on May 19, 2018, in Windsor, England. | Source: Jonathan Brady - WPA Pool/Getty Images
When Meghan revealed she and Harry were getting married, Samantha was quite excited. She'd planned to support her younger sister and even jokingly tweeted wanting to know if London was wheelchair friendly so she could be accommodated.
However, Samantha got angry when Prince Harry allegedly mentioned that she enjoyed her time with the Royal Family because they were "the family she never had." The statement made it seem like she was insinuating something negative about her background.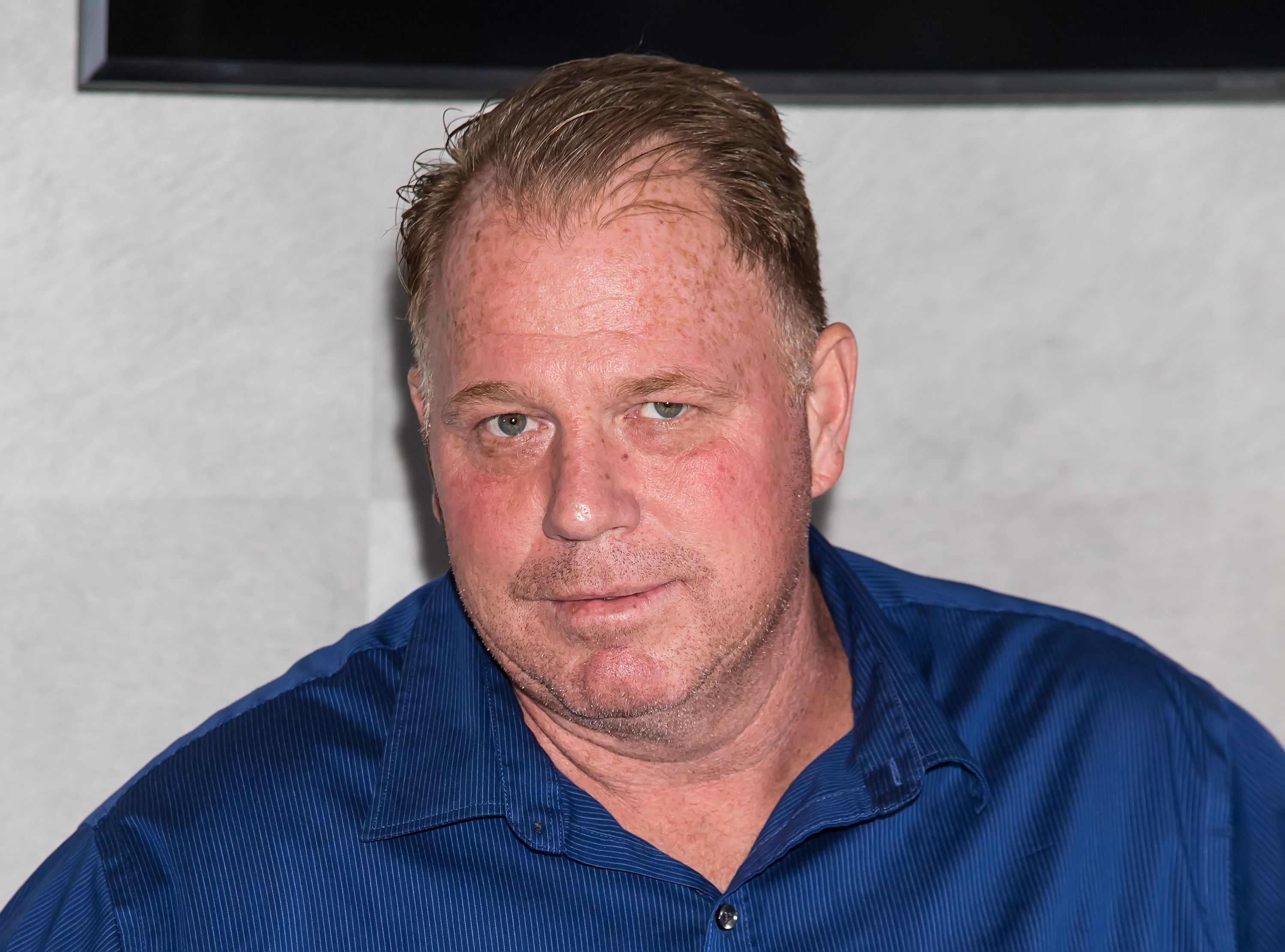 Thomas Markle Jr. at the Rocco's Collision Presents Celebrity Boxing 68 Press Conference on May 15, 2019, in Philadelphia, Pennsylvania. | Source: Gilbert Carrasquillo/Getty Images
Samantha and Thomas Jr. were also not invited to their younger sister's royal wedding to Prince Harry. She said, at the time, that she wasn't taking the snub personally and was not holding it against Meghan but wished her well.
Meghan did, however, invite her father to her royal wedding so he could walk her down the aisle, but he disappointed her when he pulled out at the last minute. Instead, Harry's wife was accompanied by his father, Prince Charles, on the day.
One of the reasons Thomas Sr. failed to attend his daughter's wedding was that he got himself entangled in a paparazzi scandal. Meghan's father allegedly staged images for the press, sullying his daughter's name.
Samantha later revealed that she was the one who told her father to work with a picture agency for the paparazzi shots. She told Thomas Sr. that he had to show the world he was getting in shape.
Meghan's older sister took the blame for the staged photos. She also revealed that she didn't believe her father got paid for the pictures, and if he did, it wasn't much; Samantha noted her understanding of how the scandal was awkward for Kensington Palace.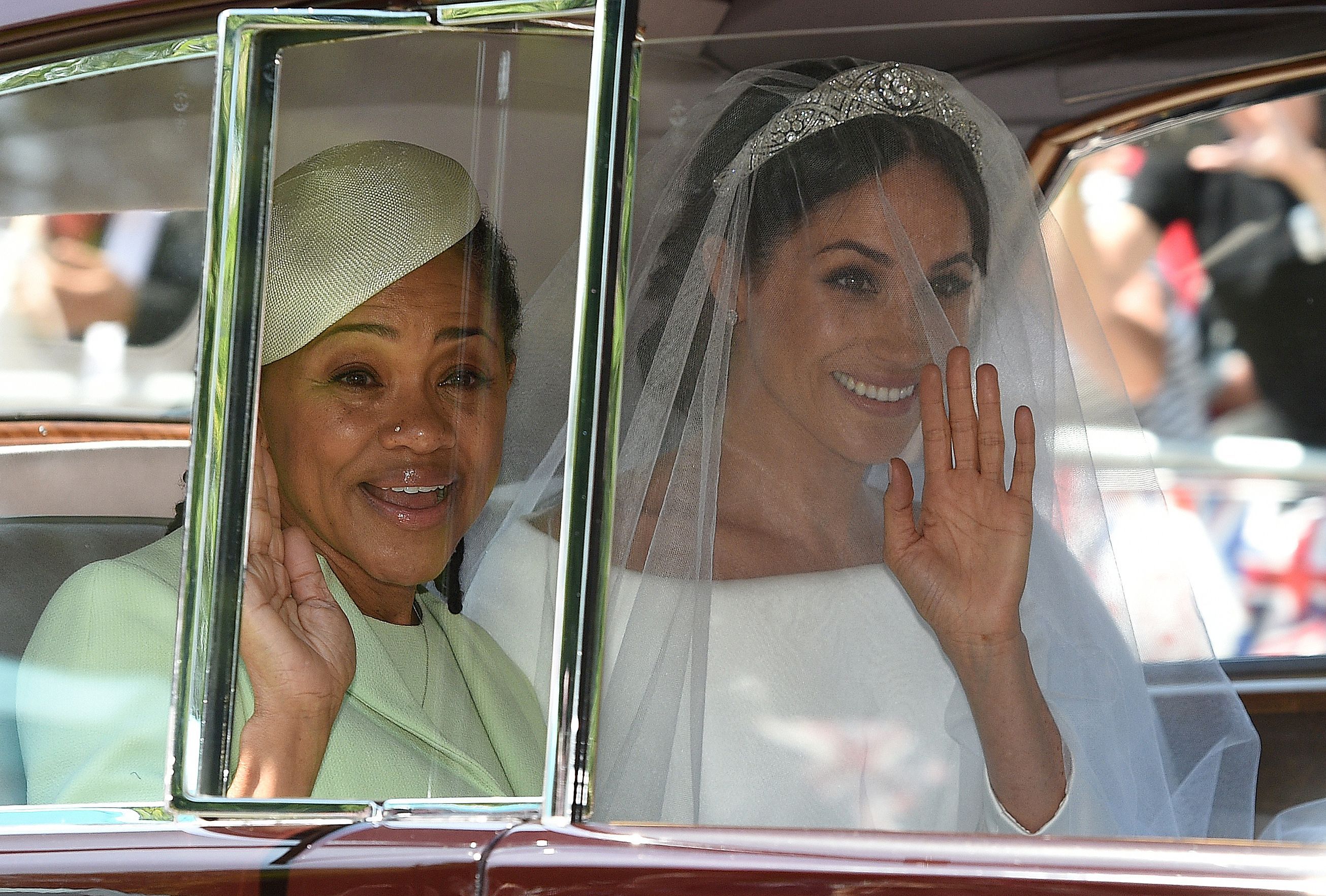 Meghan Markle and her mother, Doria Ragland, at her wedding ceremony at St George's Chapel, Windsor Castle on May 19, 2018. | Source: Oli SCARFF/AFP/Getty Images
Another person who was invited to the ceremony was Meghan's mother. Doria Ragland attended the event, met and mingled with the Royal Family, and posed with them for photographs.
According to a different source, Meghan had no intention of inviting her older sister to her May 19, 2018, wedding. Samantha was also not invited to her younger sister's first marriage to Trevor Engelson.
MEGHAN CLAIMS SHE DOESN'T KNOW SAMANTHA
Not being invited to Meghan's weddings wasn't that surprising, seeing as Samantha had previously confessed that they had barely spoken since 2008 when she was diagnosed with multiple sclerosis (MS).
The older Markle sister blamed the former actress for drifting apart in later years. She even once described Harry's wife as a "social climber," but later simmered down about the rift, stating:
"In retrospect, when I search my heart, maybe she just got very busy."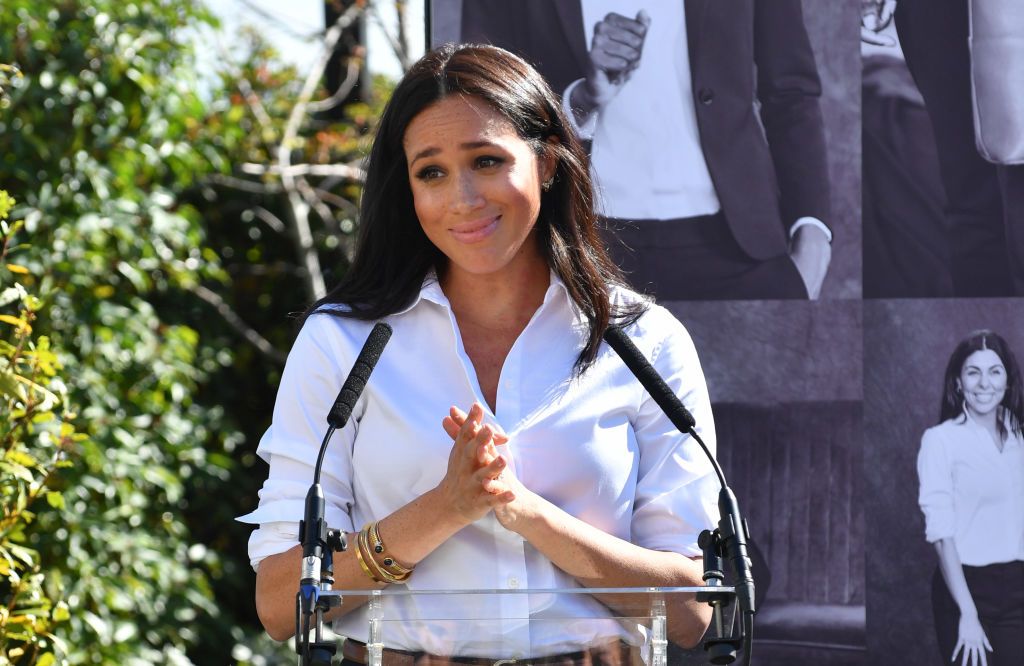 Duchess Meghan launching the Smart Works capsule collection on September 12, 2019, in London, England. | Source: Mark Large - WPA Pool/Getty Images
Samantha also claimed that her younger sister had always liked Harry and had wanted to become a princess one day. She described Meghan's alleged yearning as having a "soft spot for gingers."
That was also the reason she gave for not wanting to discuss Samantha any further because she felt it wasn't possible to talk about someone you don't know.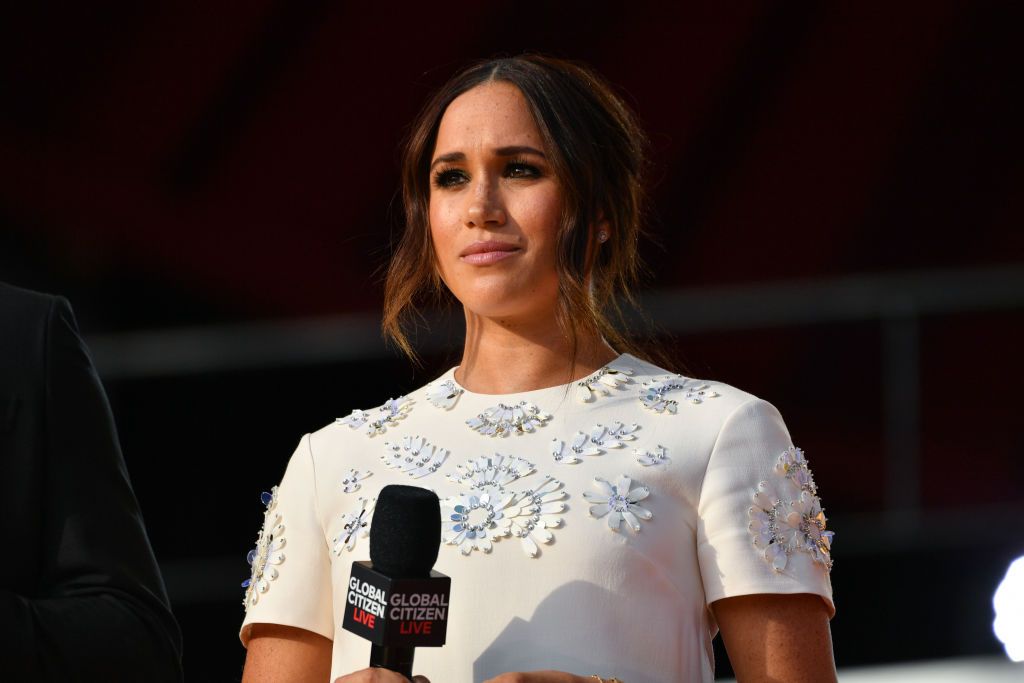 Duchess Meghan at Global Citizen Live on September 25, 2021, in New York City. | Source: NDZ/Star Max/GC Images/Getty Images
However, The Sun alleged that the former actress wasn't the one who pursued the Duke of Sussex. According to the publication, Harry swamped Meghan with texts until she agreed to go out with him after meeting her at a charity event.
Although Samantha gave a different timeline for the last time she and her sister spoke, Meghan contradicted it. In her March 2021 tell-all interview, the Duchess of Sussex said she barely knew her older sister.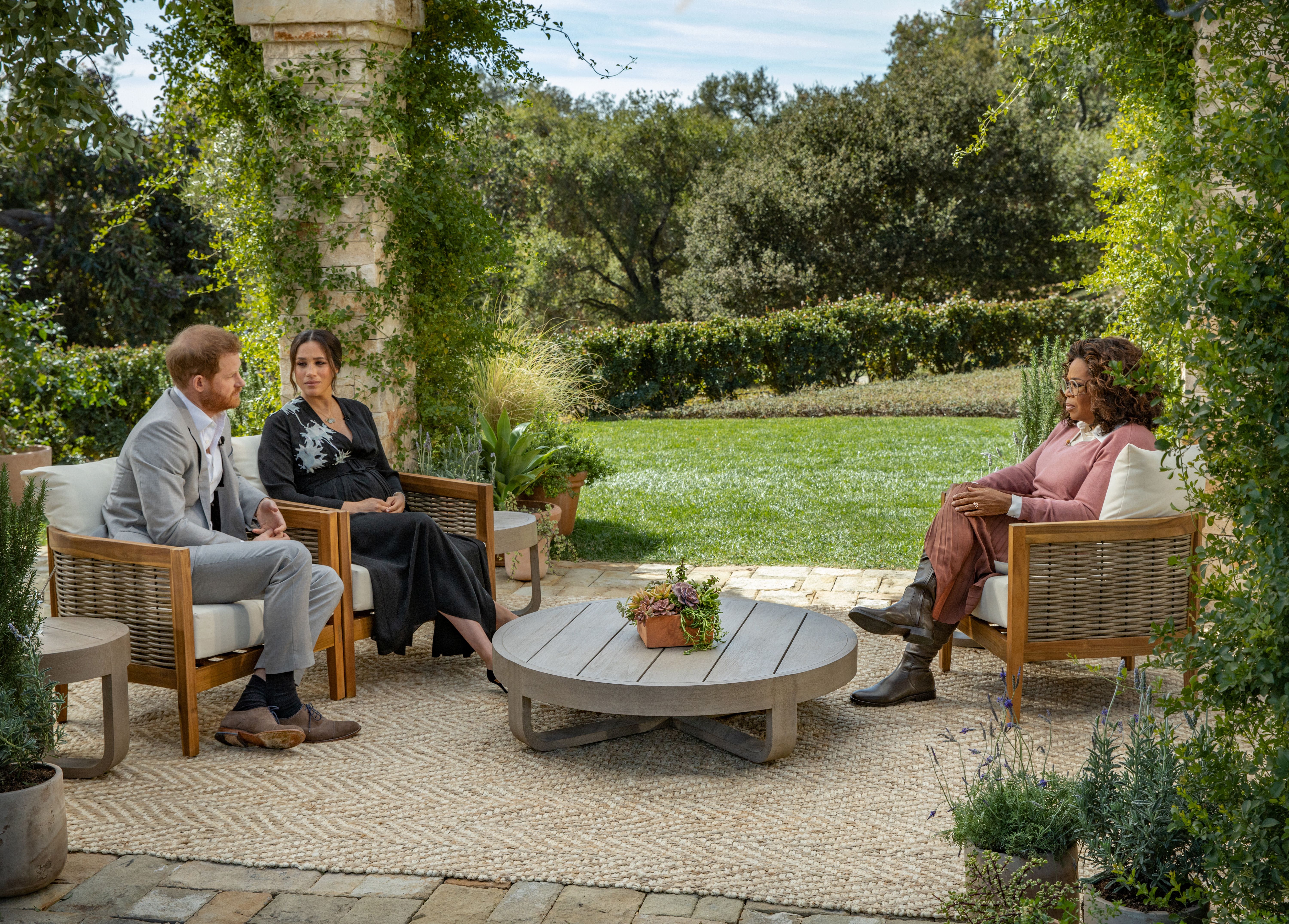 Prince Harry, Duchess Meghan, and Oprah Winfrey sitting down for a CBS interview on March 5, 2021. | Source: Harpo Productions/Joe Pugliese/Getty Images
While speaking to Oprah Winfrey for CBS, she claimed she'd been raised as an only child, disputing Samantha's recollection. Meghan said she and her half-sister hadn't spoken for around 18 or 19 years.
Her sister's claims confused Samantha, who slammed the interview and told Inside Edition that they had images together that spanned through the years. Their most recent photo was taken in 2008, around 14 years ago, contradicting the Duchess of Sussex's claims.
Samantha shared one of the publication's pictures showing her with Meghan at the former actress's college graduation in 2008. In her Winfrey interview, Harry's wife was emphatic about not knowing her older half-sister.
That was also why she did not want to discuss Samantha any further because she felt it wasn't possible to talk about someone you don't know. The rift between the siblings remains until this day.
Please fill in your e-mail so we can share with you our top stories!