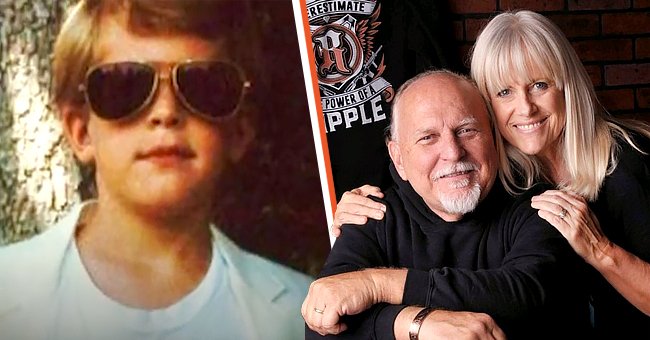 facebook.com/stephanie.toral.3 youtube.com/popsugar
Teens Separated by Family Give Their Son up for Adoption, 38 Years Later He Reunites Them
Three souls separated against their will found one another almost four decades later. The love between two of the trio turned into something beyond unexpected.
Now in his forties, Patrick Giblin was given up for adoption on September 27, 1978. His biological parents, Stephanie and Todd Ripple, grew up in highly religious home environments.
So, they were both forced to give up Giblin for adoption and banned from seeing one another. However, Stephanie always knew in her heart that she and her biological son would find their way back to one another at some point.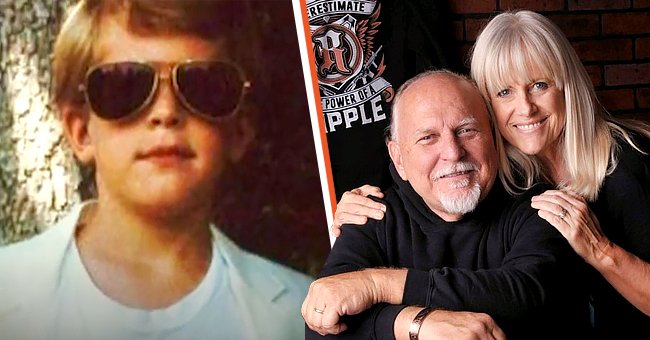 Patrick Giblin as a child [left]; Stephanie and Todd Ripple [right]. │Source: facebook.com/stephanie.toral.3 youtube.com/popsugar
Giblin was raised in Bowie, Maryland, where he had a wonderful childhood with his adoptive parents: Michael and Karen. Sadly, Karen passed away from Lupus when the young boy was 11 years old. Giblin recalled:
"Life after my mom's death was difficult."
His dad eventually remarried, and they moved to Las Vegas. Even though he was aware of the adoption, Giblin wasn't actively curious about finding his birth parents throughout his youth.
However, as he got older and had a son, Giblin became much more interested in his heritage, opting to contact his biological mom. Thankfully, she left contact information at the adoption agency.
The now-grown man spoke to Stephanie over the phone, and the conversation between the long-lost relatives flowed for hours on end.
The two eventually decided to meet up in person in 2011 -- Stephanie was so over the moon that she took to Facebook to share the good news. She wrote:
"I would like everyone to know that one of the biggest days of my life will be happening this coming Wednesday... I will be meeting my son Patrick for the first time since I held him in my arms as an infant. [sic]."
However, this meeting was not the end of the magic. Stephanie was also able to find and get into contact with her young love and her son's biological father, Todd. At this time, both of them were recently single, and the spark was still burning bright.
Eventually, Stephanie and Todd decided to marry, with their biological son as the best man. Speaking about reuniting with his now-wife, Todd expressed:
"For me, it was like 35-plus years just disappeared. It was the same."
Speaking about the wedding day, Giblin said it was an honor and a memory he would never forget, stating that the occasion was full of emotion.
He had stated that he wasn't sure he would be able to locate his biological mother and father, no less witness them fall in love. Giblin said:
"Sometimes life comes full circle and gives you back more in return than you ever missed the first time around."
Some are lucky enough to meet their soulmate at a young age -- even if they only come back together decades later. In Stephanie and Todd's case, it was 38 years after they gave their biological son up for adoption that they crossed paths again.
Giblin acted as an accidental matchmaker for his biological parents -- a beautiful story yet not unique. In one couple's experience, their matchmaker was slightly different in that she was no longer alive.
Amy Giberson and Justin Pounders met each other via a dating site. This was after Pounders found the strength to begin seeing new people after his ex-girlfriend, Adrianne Roberts, unexpectedly passed away.
Pounders and Giberson instantly clicked only to find out later that they were each other's nursery school crushes. Two years into dating and the duo got married, believing that Roberts somehow brought them together.
Brought together by blood or a mysterious force, neither of these couples appeared to have lost their love for one another -- they just placed it to the side until they inevitably met again.
Please fill in your e-mail so we can share with you our top stories!