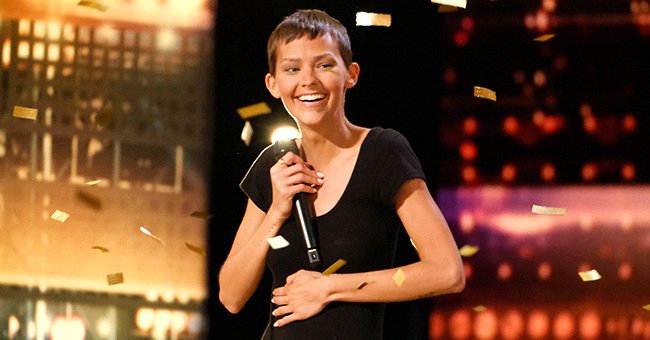 Getty Images
Jane 'Nightbirde' Marczewski Said Faith Helped Her Foresee Fatal Diagnosis and Get Through Her Divorce
Jane "Nightbirde" Marczewski left "America's Got Talent" judges and the audience in awe of her singing abilities. However, her background story, which includes her husband leaving her, is inspiring.
Jane "Nightbirde" Marczewski came into the limelight when she wowed "America's Got Talent (AGT)" judges as she took to the stage on June 8, 2021, to sing her original song, "It's Okay," for her audition.
The then-30-year-old woman's heart-wrenching performance received a standing ovation from the audience and the judges! Except for one, all the judges shared how her song moved them.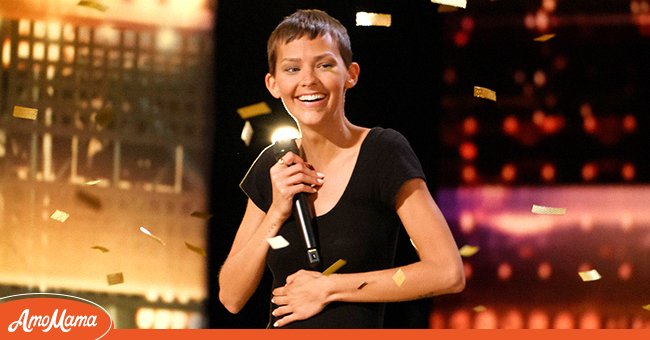 Jane "Nightbirde" Marczewski on season 16 of "America's Got Talent" on April 11, 2021. | Source: Trae Patton/NBC/NBCU Photo Bank/Getty Images
Judge Simon Cowell shared the same sentiments with his co-stars but had the room frozen when he revealed he wouldn't give the singer a yes. Instead, he gave her something more - the Golden Buzzer!
Off-stage, Marczewski confessed to the cameras that she'd been given only a two percent chance of survival, but the singer thought that was better than a zero percent chance and wished people knew how amazing that was. She also left the judges and audiences with a moving quote, stating:
"You can't wait until life isn't hard anymore before you decide to be happy."
NIGHTBIRDE BECAME A 2-TIME CANCER SURVIVOR AFTER BEING GIVEN JUST 6 MONTHS TO LIVE
The first time the Zanesville, Ohio native was diagnosed with cancer was in September 2017. Doctors informed her that she only had six months to live as she battled her 3rd stage breast cancer.
When she was declared cancer-free the following year, things seemed to be going well for Marczewski. However, that wasn't the end of her battle because she was diagnosed with terminal cancer on New Year's Eve in 2019.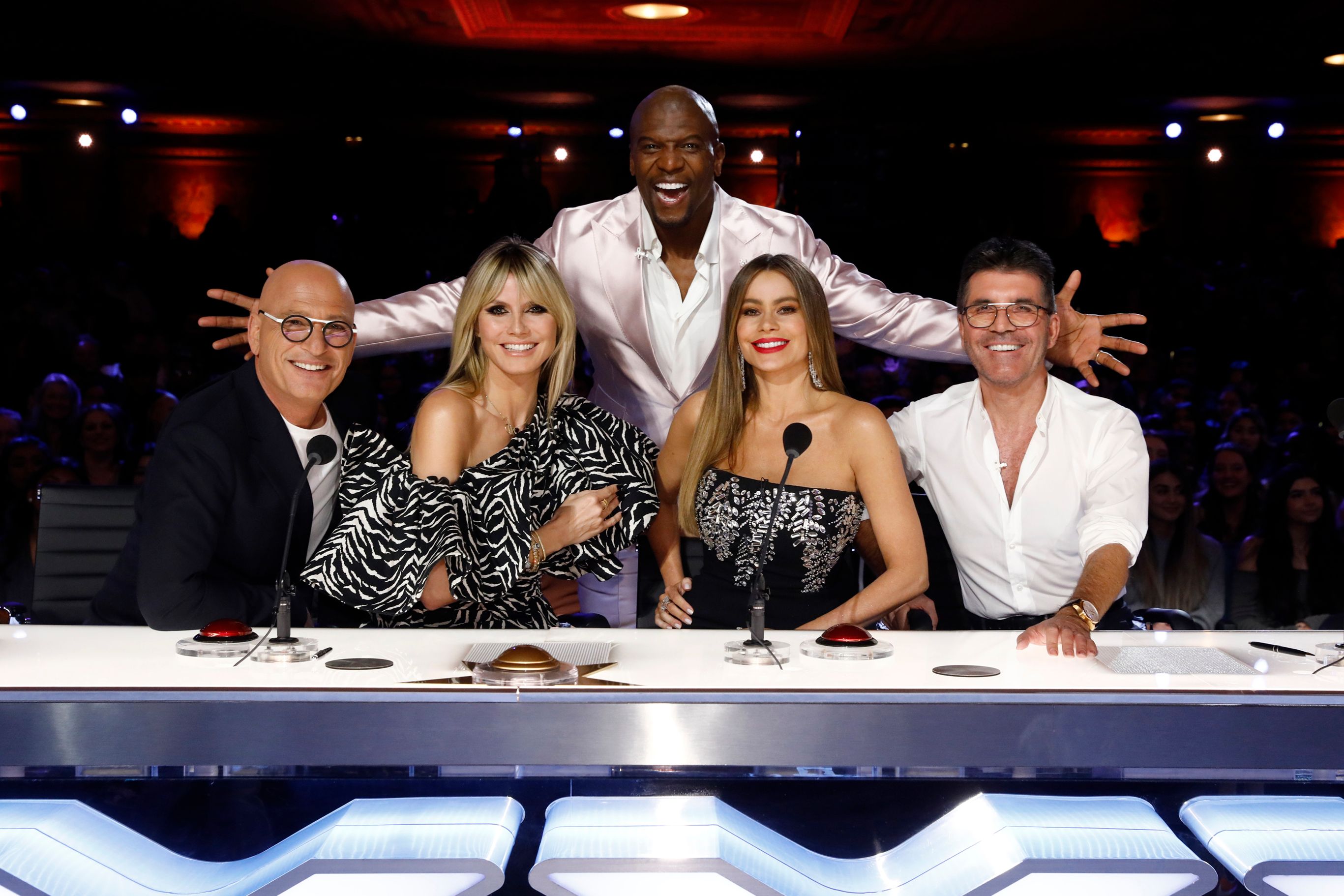 Howie Mandel, Heidi Klum, Terry Crews, Sofia Vergara, and Simon Cowell on "America's Got Talent" auditions on March 02, 2020. | Source: Trae Patton/NBC/NBCU Photo Bank/Getty Images
The singer was given three to six months to live this time around. Marczewski revealed in a blog post that she was diagnosed with tumors throughout her liver, lungs, ribs, lymph nodes, and spine.
In a later post, she explained how she moved to California and continued cancer treatments. On July 20, 2020, Marczewski had more good news when she shared a video that she was cancer-free again; however, cancer returned for the third time.
HUSBAND LEFT BECAUSE HE COULDN'T HANDLE HER DIAGNOSIS – HOW SHE COPED
By the time 2014 was almost over, Marczewski decided to go home to Ohio for a few months before going back to Nashville to try out a musical career. Upon her return home, she met fellow musician Jeremy Claudio.
She fell in love with him, and instead of staying in Ohio for two months, she remained home for almost a year. In 2015, the couple, who'd gotten married, moved to Nashville together.
Claudio began performing in his band and worked as his wife's music producer. Marczewski revealed to Lynchburg Living that when she left Lynchburg, that's when she had a gut feeling cancer would be a part of her life's journey for three years, explaining:
"When you're listening and paying attention, God gives you a little inkling of what's to come."
The sad part was that the singer would have to battle her diagnosis alone without her husband. After her second diagnosis, Claudio abandoned her five years into her marriage by telling her he didn't want to stay married.
Marczewski was left broken by her cancer battle and devastated by the sudden divorce. However, she leaned into her faith and was baptized at Huntington Beach in July 2020, saying she felt like a new person after going into the water, adding:
"When I stepped into the waves, I felt like I was washing off my past. I left all that pain in the water and came back as a new person."
NIGHTBIRDE LEFT AGT AS HER HEALTH WORSENED
Sadly, on August 2, 2021, the singer took to her Facebook page to share that her health had worsened. She revealed in the statement that being on the AGT stage had been a dream come true.
Marczewski shared her awe at taking her pain and reworking it into something (music) that affected people worldwide. She said she was quitting season 16 of AGT because she needed to focus her energies on her health.
The songwriter thanked those who'd supported her and asked them to stay put as she promised to get better soon. She concluded her message by noting that she was planning her future, not her legacy.
SAYING GOODBYE TO NIGHTBIRDE
On February 21, 2022, TMZ revealed the heartbreaking news that Marczewski had passed away at age 31. AGT's host, Terry Crews, said, via Instagram, that they were saddened to hear about her passing and sent their condolences to her family and friends.
Judge Heidi Klum shared her love for the late star and wished her a peaceful rest via her Instagram Story. Howie Mandel tweeted about how much Marczewski had been an inspiration in their lives.
The AGT judge vowed to continue living and learning from the late singer's lyrics and words. He said he felt horrible about her death but lucky to have met, known, and heard her.
She said mourning, screaming, and crying were ways to lament the loss.
Judge Sofia Vergara wished the late star a powerful rest on her Instagram Story, noting how they'd lost a shining star who was a true inspiration. She sent love to Marczewski's friends and family and described her as "something special," while AGT wrote:
"Your voice, your story, and your message touched millions."
The Liberty University graduate's family statement was obtained by People and shared on her Instagram account, where her life and legacy are remembered. It confirmed that Marczewski had finally lost her four-year battle with cancer on February 19, 2022.
Her family said they were devastated by the loss. On February 23, 2022, the late singer's Instagram page shared a clip of her speaking about how sadness or grief didn't mean one wasn't hopeful or grateful.
Sharing her last words of wisdom, Marczewski said it didn't mean she wasn't fighting for her life and staying the course. Cowell's Golden Buzzer winner said mourning, screaming, and crying were ways to lament the loss.
The late star urged people to feel those feelings and not fake things because it was holy work. She spoke against toxic positivity and encouraged people to feel sad and grateful and not put themselves in a position where they had to handle one or the other.
Please fill in your e-mail so we can share with you our top stories!