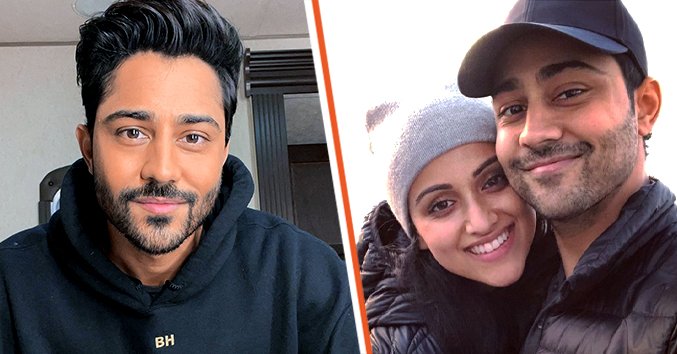 Instagram.com/manishdayal
Who Is Manish Dayal's Wife? Meet Snehal Patel, the Mother of His 2 Children, Whom He Keeps Out of the Spotlight
Manish Dayal has many acting credits to his name, but when he retires in the evenings, he returns to his lovely wife, Snehal Patel, and his two children. Meet his beautiful family.
Manish Dayal was born Manish Sudhir Patel in Orangeburg, South Carolina, on June 17, 1983. He adopted the stage name Dayal as an honor to his grandfather, who went by the same name.
The "Switched At Birth" actor is the third of four siblings. He attended Marshall Elementary School for his education, then later joined Heathwood Hall in Columbia.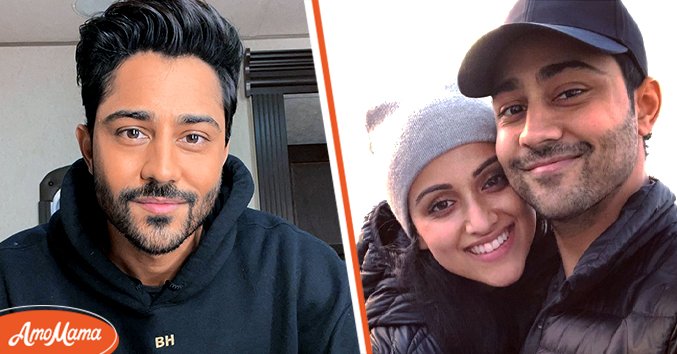 Left: "The Resident" actor Manish Dayal. Right: The actor with his lovely wife Snehal Patel | Source: Instagram.com/manishdayal
He graduated with a degree in International Business from George Washington University. In 2005, he moved to New York to chase his dream as an actor, relocating to Los Angeles five years later.
ENTRY INTO THE FILM INDUSTRY
Dayal's Hollywood career began when he appeared in commercials for Domino's Pizza, Nintendo, Windows, and McDonald's. But in 2008, he took on the lead role on the off-Broadway play "Rafta, Rafta" before landing a minor role on "The Sorcerer's Apprentice."
His other small role was in "Domino Effect," before he guest-starred on "CSI: Las Vegas." The actor has also starred as the code-breaking computer analyst, Hal, on "Rubicon."
His other acting credits include playing Vinay on the romantic comedy "Walkaway," the snug A-team leader Ravi on "Outsourced," and Raj Kher, an alternative college student recovering from cancer, in "90210."
He played Hassan Kadam in "The Hundred-Foot Journey," which he also directed. Other film credits include "Halt and Catch Fire" and the 2017 "Viceroy's House."
A HUSBAND AND A DOTING FATHER OF TWO
And while the actor calls off his engagement to his onscreen love interest Priya Nair on "The Resident," the idealistic young doctor's love life in real life is quite the success.
Dayal has been married to his wife, Snehal Patel, since 2015. The Focus reports that the pair had been "dating for some time before their marriage." According to the outlet, they married in Toronto, in a traditional Indian wedding.
Unlike many Hollywood unions, their marriage appears to be going strong, and the "Holidate" actor does not shy away from showing off his beautiful wife to the world.
In posts on his Instagram, the actor often pays tribute to his wife on special holidays with cute captions. For Mother's Day 2021, the "White Frog" actor posted a photo of his wife in beautiful Indian garb with the caption:
"Happy Mother's Day to our superwoman! You rock our world, Snehal. We love you and celebrate you today and always! 👶🏽👶🏽❤️#HappyMothersDay to all the mommas out there."
The couple shares two children. The actor often posts photos of his kids having fun watching ducks at the lake or taking a stroll. However, he chose to keep their faces away from the cameras.
DIRECTING ON "THE RESIDENT"
We've seen him play vast roles such as a patient on "90210" and a naive but brilliant programmer in "Halt and Catch Fire." However, his most notable role is playing Dr. Devon Pravesh in the medical drama "The Resident."
But more than just acting on the show, the actor also directed the February 22 episode, a game-changing experience he says was as much fun as it was challenging.
Please fill in your e-mail so we can share with you our top stories!