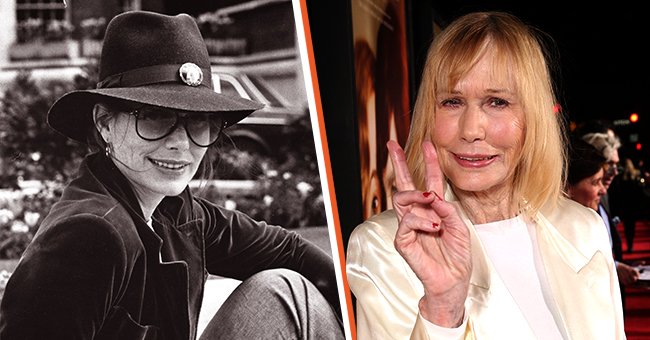 Getty Images
Hollywood Stars Including William Shatner Share Tributes to M*A*S*H Actor Sally Kellerman Who Died at 84
Sally Kellerman worked her way towards fame and has several acting credits under her belt. Sadly, she passed away at 84, leaving some members of the Hollywood community heartbroken. Here's a look at her life and some of the kind words her colleagues had to say.
Born Sally Clare Kellerman on June 2, 1937, in Long Beach, California, the actress joined the entertainment industry at an early age and became famous for several films. In particular, her roles on "Star Trek" and "M*A*S*H" allowed Kellerman to leave her mark in Hollywood.
Raised by parents Edith Baine and John Helm Kellerman, she was inspired to become an actress after watching Marlon Brando's performance in the 1952 film "Viva Zapata!"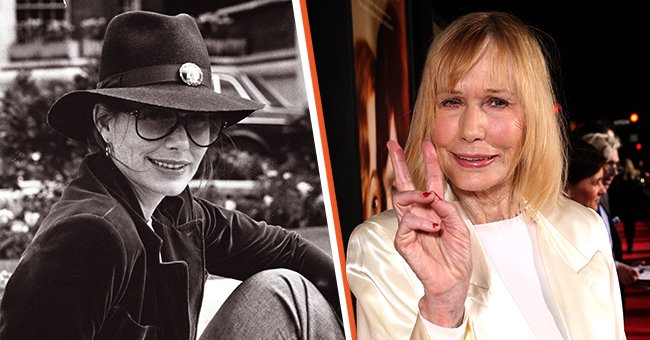 A side-by-side photo of Sally Kellerman during her younger years and later in life. | Source: Getty Images
In her memoir, "Read My Lips: Stories of a Hollywood Life," Kellerman revealed that she was a "skinny little kid growing up in Granada Hills in the San Fernando Valley," who realized her performing dreams at a young age. She said:
"I must have come out of the womb singing and acting."
With her strong desire to join the entertainment industry, Kellerman took the necessary steps to master her craft, such as going to special schools.
FOLLOWING HER HOLLYWOOD DREAMS
Kellerman developed her skill at the renowned Hollywood High School as a teen and appeared in musical productions such as "Meet Me in St. Louis." After graduating, she enrolled at Los Angeles City College but left to join Jeff Corey's classes after a year.
Initially challenged to find roles because of her lanky frame, Kellerman was considered the main character in the 1957 movie "Saint Joan." Unfortunately, the position was given to someone else. In 1957, she was cast in the drama "Reform School Girl" alongside Gloria Castillo and Edd Byrnes.
Around the same time, Kellerman pursued a singing career and landed a contract with Verve Records. Meanwhile, her acting career furthered with roles on the television shows "My Three Sons," "Bachelor Father," "Dobie Gillis," "Ozzie and Harriet," "Surfside 6," Lock Up," and "The Rogues," among others.
One of her most memorable roles is Dr. Elizabeth Dehner, a Starfleet officer, in an episode of "Star Trek" titled "Where No Man Has Gone Before." Her on-screen appearances significantly increased in the late '60s as she was cast on "The Third Day," "The Boston Strangler," and "The April Fools."
It wasn't until 1970 that Kellerman landed yet another notable role, which some consider her monumental break. The actress brought life to the fictional character Major Margaret "Hot Lips" Houlihan on the comedy "M*A*S*H," which earned her an Oscar Nomination.
Kellerman's performance brought the show success and landed her an Oscar nomination. However, she lost the award to Helen Hayes for her role on "Airport."
RELEASING HER FIRST ALBUM
With other talents to maximize, Kellerman shifted her focus to singing in 1972 and recorded her first album, "Roll With the Feelin" for Decca Records." Barry Manilow produced the actress's single, "Triad, " the following year."
In 1980, she married Jonathan D. Krane and had two adopted children. Unfortunately, their marriage was cut short when her husband died in 2016.
It wasn't until 2009 that she made noise in the music industry again with the release of a jazz-influenced album "Sally." In a previous interview, Kellerman called her break from acting a "great experience" that made her return feel "Fresh."
WORK FROM THE '70s to the 2000s
Kellerman focused on acting in the '70s and '80s but declined a role that showcased her vocal talents in the film "Nashville." Kellerman would later regret her decision. Some of her acting credits in the '70s include "Last of the Red Hot Lovers," "Slither," "Lost Horizon," and "A Little Romance."
The following decade, she starred in "Foxes," "Serial," "That's Life!" "Back to School," "Moving Violations," and "Meatballs III: Summer Job." She continued her career in the '90s, appearing in "Doppelganger," "Live Virgin," "Boris and Natasha," "Younger and Younger," "Robert Altman," and "Ready to Wear."
In the 2000s, she appeared in "Women of the Night," "Open House," "Boynton Beach Club," "Night Club," "A Place For Heroes," "A Timeless Love," and "The Remake."
When the cameras stopped rolling, Kellerman was a loving wife and doting mother. In 1970, she married Rick Edelstein and divorced him in two years.
In 1980, she married Jonathan D. Krane and had two adopted children. Unfortunately, their marriage was cut short when her husband died in 2016.
On February 24, 2022, Kellerman joined her husband in heaven. She died at the age of 84 at an assisted-living facility in Los Angeles due to heart failure.
Several Hollywood stars paid tribute to the actress on social media after her death. Among them is Marc Maron, who wrote:
"Sally Kellerman was radiant and beautiful and fun and so great to work with. She played my mom on my series' Maron.' My real mom was very flattered and a bit jealous. I'm sad she's gone."
"Star Trek" stars William Shatner and Jay Stobie also paid their respects to Kellerman's family with a short yet sincere Tweet.
Meanwhile, Gennefer Gross shared a few beautiful words about the departed star. "Sally Kellerman was 49 in 'BACK TO SCHOOL' and one of the most effortlessly sexy women to ever exist. Her voice, her impeccable comedic timing, her ability to shift between silly and smoldering [...]," she said.
Her many roles have allowed her to impact the industry, not only for the fans but for her fellow artists.
Please fill in your e-mail so we can share with you our top stories!