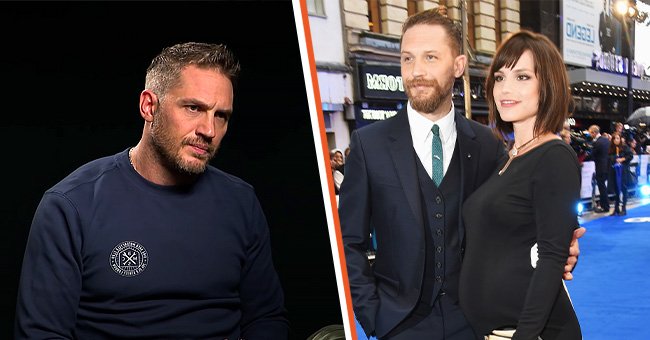 Youtube.com/BBC Radio 1 | Getty Images
Tom Hardy Is a Father of 3 Who Enforces Stern & Straight-Out Rules to Maintain Their Privacy
Tom Hardy is one of the most popular actors of his generation. He is also notorious for keeping his personal life private, and yet, there are still some insides about his family. Let's meet his three beautiful kids.
With a career that's two decades in the making, Tom Hardy is an accomplished actor, producer, writer, and model in the US, but he is a national treasure in his homeland London.
Glamour UK listed him as the sexiest man in 2018. In June, he got the title of Commander of the Order of the British Empire, a designation awarded to individuals for having a prominent role at the national level or a leading role at the regional level.
Left: Actor Tom Hardy on BBC Radio 1 | Source: YouTube.com/BBC Radio 1. Right: Actor Tom Hardy with Charlotte Riley on September 3, 2015 in London, England | Source: Getty Images
The "Perfect" actor has had a successful career in film, starring as Fitzgerald, the coldhearted fur trapper in "The Revenant," as Eddie Brock / Venom in "Venom," and "Spider-Man: No Way Home" among many other roles.
In addition to his successful career, Hardy is also a family man. He is the loving husband to English actress Charlotte Riley and a doting father of three, who he chooses to keep away from the limelight.
Despite making a living out of appearing on people's screens, Hardy is notoriously private and chooses not to speak about his family to the public. But here's what we unearthed about the actor's family.
Actor Tom Hardy on September 14, 2021 in London, England. | Source: Getty Images
He is a father of three. The actor shares his first child, son Louis Thomas Hardy with his ex-girlfriend, casting director Rachel Speed, who he met in 2005 while shooting "The Virgin Queen."
Unfortunately, after welcoming their son in 2008, they called things off in 2009. Hardy disclosed that his son played a vital role in helping him prepare for his role as Venom. He told Entertainment Tonight, according to Hollywood Life:
"He was pretty much in the driving seat for most of it, and I did use him as my anthology and mythology wizard."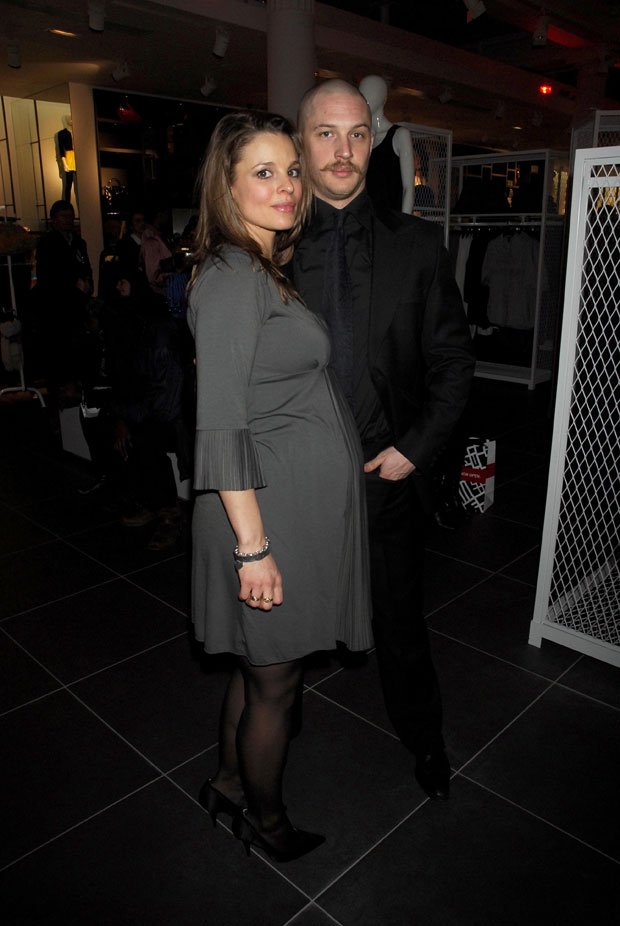 Tom Hardy and ex-girlfriend Rachael Speed, whom he shares son Louis with | Source: Getty Images
"He told me what I was doing wrong, and I was doing more things wrong than I was doing right because children are deeply honest. He was my little spirit guide in that aspect. So as far as I'm concerned, I passed his [test], and that's the best I could do." He added.
In 2012, Hardy shared that his then 4-year-old was his biggest fan and was dying to see his dad in action in "The Dark Knight Rises." However, he was a little too young and would have to wait a few more years.
He also admitted to being a "skype father" to his son, and even though it would not have been his preferred way of parenting, it was necessary to keep working to ensure he secured his son's future.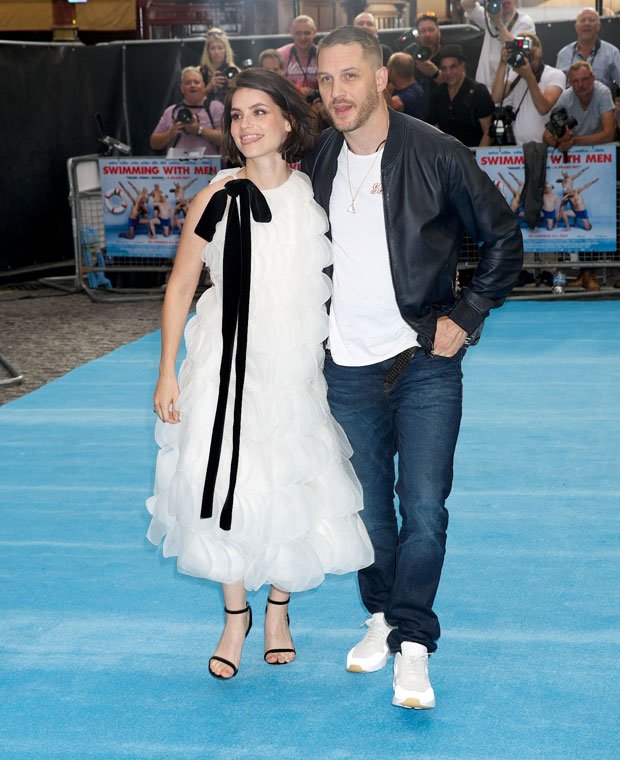 Tom Hardy and Charlotte Riley on July 4, 2018 in London, England | Source: Getty Images
FINDING LOVE AGAIN AND BUILDING HIS DREAM FAMILY
Following his split from Speed, Hardy was lucky to find love again after meeting Charlotte Riley while filming the TV adaptation of "Wuthering Heights." They got engaged in 2010, tying the knot four years later in a low-key ceremony in the south of France.
Like her husband, Riley is in the film industry and is well known for playing Alice in the 2012 "The Town," Juliette Wagstaffe in the crime drama "Dark Heart," Holly Evans in "Press," and Robina Lund in "Trust."
Besides sharing a beautiful family, Riley has also worked beside Hardy playing the female protagonist Catherine Earnshaw in "Wuthering Heights" and Maggie Summers in "The Take." Hardy plays Heathcliff and Freddie in the respective films.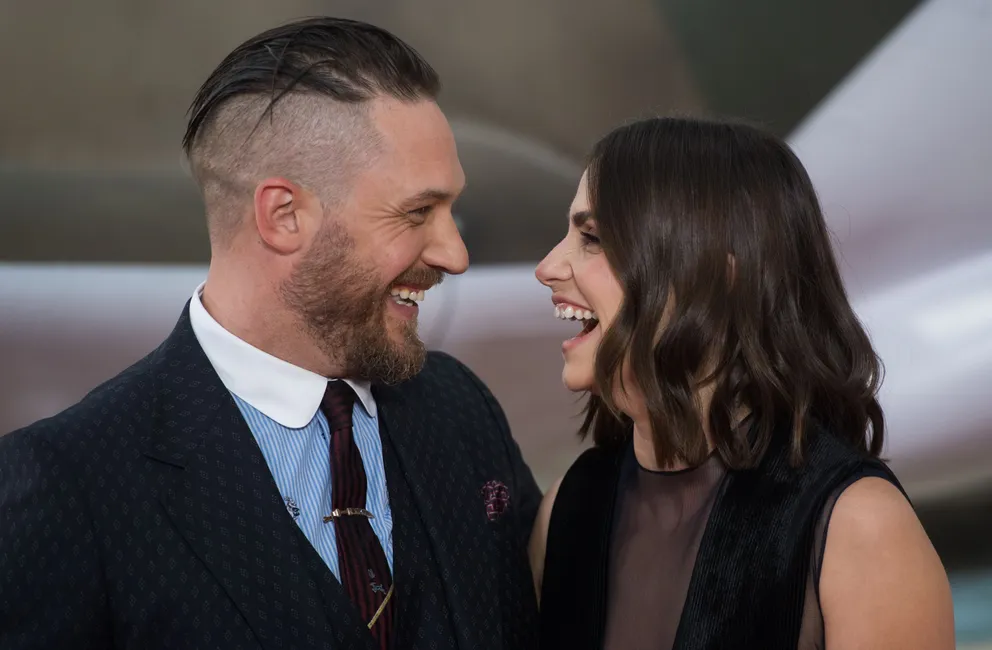 Tom Hardy and Charlotte Riley at the "Dunkirk" world premiere in 2017 in London, England | Source: Getty Images
WELCOMING THEIR FIRST BABY TOGETHER
The "London Has Fallen" actress stepped out with her baby bump in full display during a red carpet event in Leicester Square, London, in September 2015, before welcoming their baby the following month.
Due to their need for privacy, the couple would not reveal the baby's gender or name. However, several outlets reported that the famous couple had a baby girl.
To give perspective to just how much he needed to keep his children private, he refused to let a writer print his child's name after he accidentally revealed it during an interview with Esquire in 2016.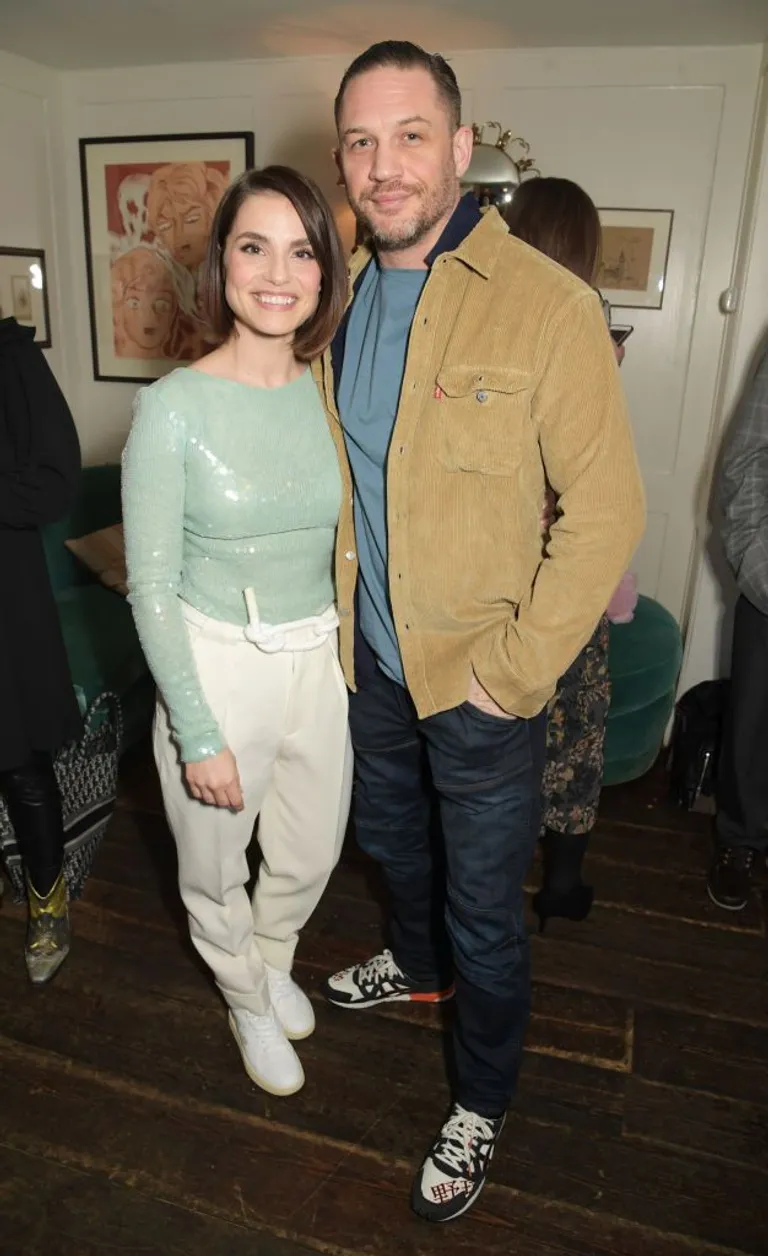 Charlotte Riley and Tom Hardy at Warner Bros. Studios Leavesden, in 2020 in London, England | Source: Getty Images
Excited as he was to welcome his second baby - Riley's first - he admitted that the baby's arrival did a number on his sleep schedule as he had begun shooting "Taboo" a few weeks after their baby arrived.
People Magazine reports that he shared his fatherhood journey, saying he could not fit in more than six hours of sleep between his busy schedule and fatherhood. He opened up about his infant-induced sleep deprivation:
"If anyone else did that to you, you'd have them up at the Hague for war crimes."
However, despite his busy work schedule, he always found time to be with his family, and according to Riley, he did not shy away from helping around with domestic tasks.
The "Peaky Blinders" costars welcomed their second baby in 2019. Like with their first child, they kept the gender and name of their second baby a secret.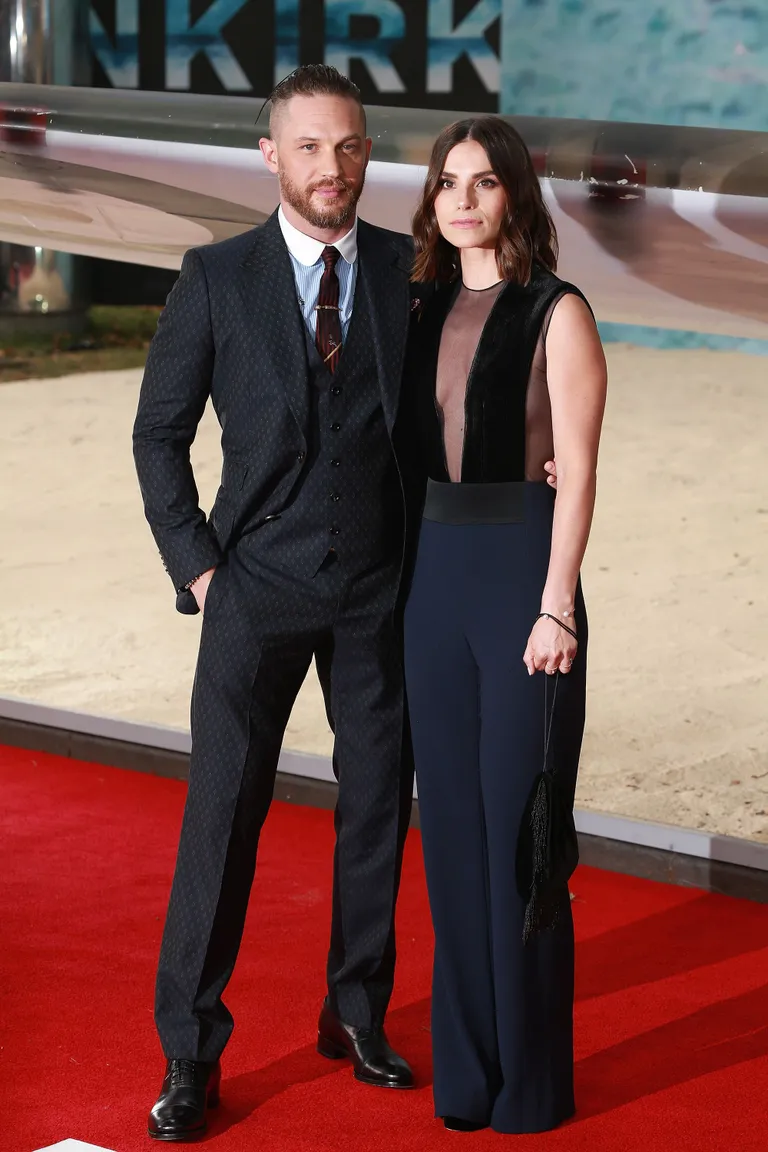 Tom Hardy and Charlotte Riley at the "Dunkirk" world premiere in 2017 in London, England | Source: Getty Images
However, sources disclosed that the couple had welcomed a son named Forrest after his parents' love for "Forrest Gump,"'s main lead's titular character. A source told The Sun at the time, as Hollywood Life reports:
"The couple are over the moon with the new addition to the family. Friends are already saying that the baby boy looks exactly like Tom."
Hardy could not be more excited about his family and says that becoming a dad made him reassess his priorities and gave him a new sense of purpose. Hardy recalls being a problem child growing up, dealing with alcoholism, and getting kicked out of drama school twice.
And while he gave his parents a hard time, he admits that being a parent himself has given him the kind of purpose that makes him think more carefully about how he lives his life.
The "Spiderman: No Way Home" star set his path right after getting several chances in life, and for that, he says he will always be present to help his children make their way in the world.
Please fill in your e-mail so we can share with you our top stories!