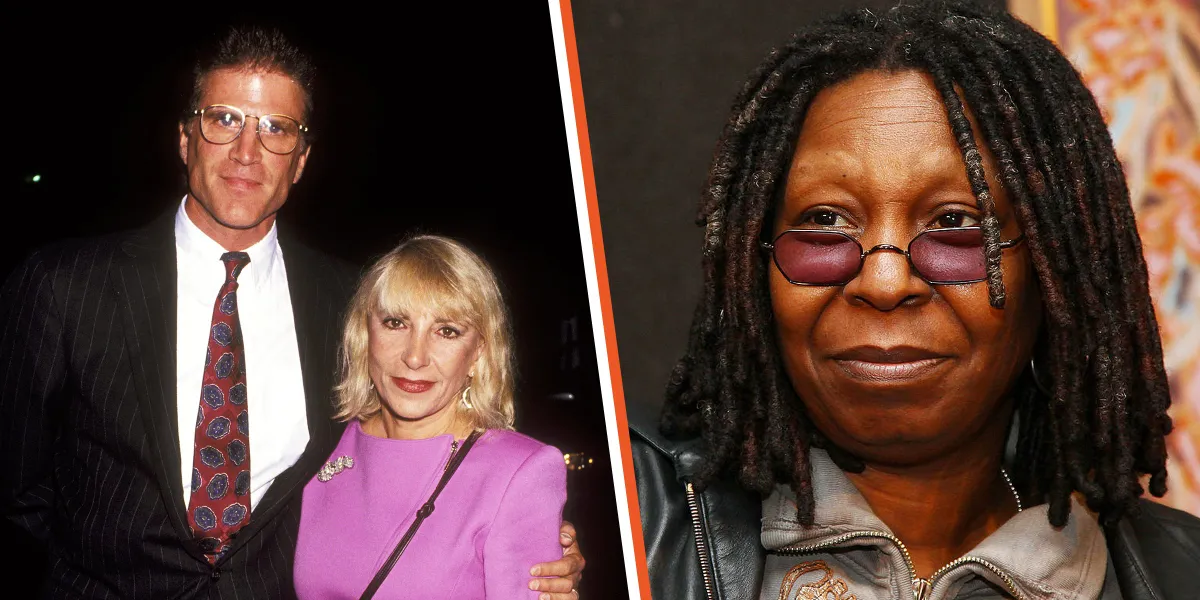 Ted Danson and Casey Coates | Whoopi Goldberg | Source: Getty Images
Ted Danson Quit Job after Wife Nearly Died Giving Birth — His Affair with Whoopi Goldberg Ended His Marriage
While giving birth to the couple's first child, Ted Danson's second wife, Casey Coates, suffered a stroke that left her partially paralyzed. The incident created a strain in their marriage, leading the actor into an affair with Whoopi Goldberg.
Famous American actor Ted Danson is one of the most talented performers of his generation. After rising to fame as the character Sam Malone on the NBC sitcom "Cheers" in 1980, he has remained a mainstay in Hollywood.
The actor has also starred in a couple of other successful projects, including the movie "Three Men and a Baby" alongside Tom Selleck and Steve Guttenburg. The comedy went on to become the highest-grossing film in 1987.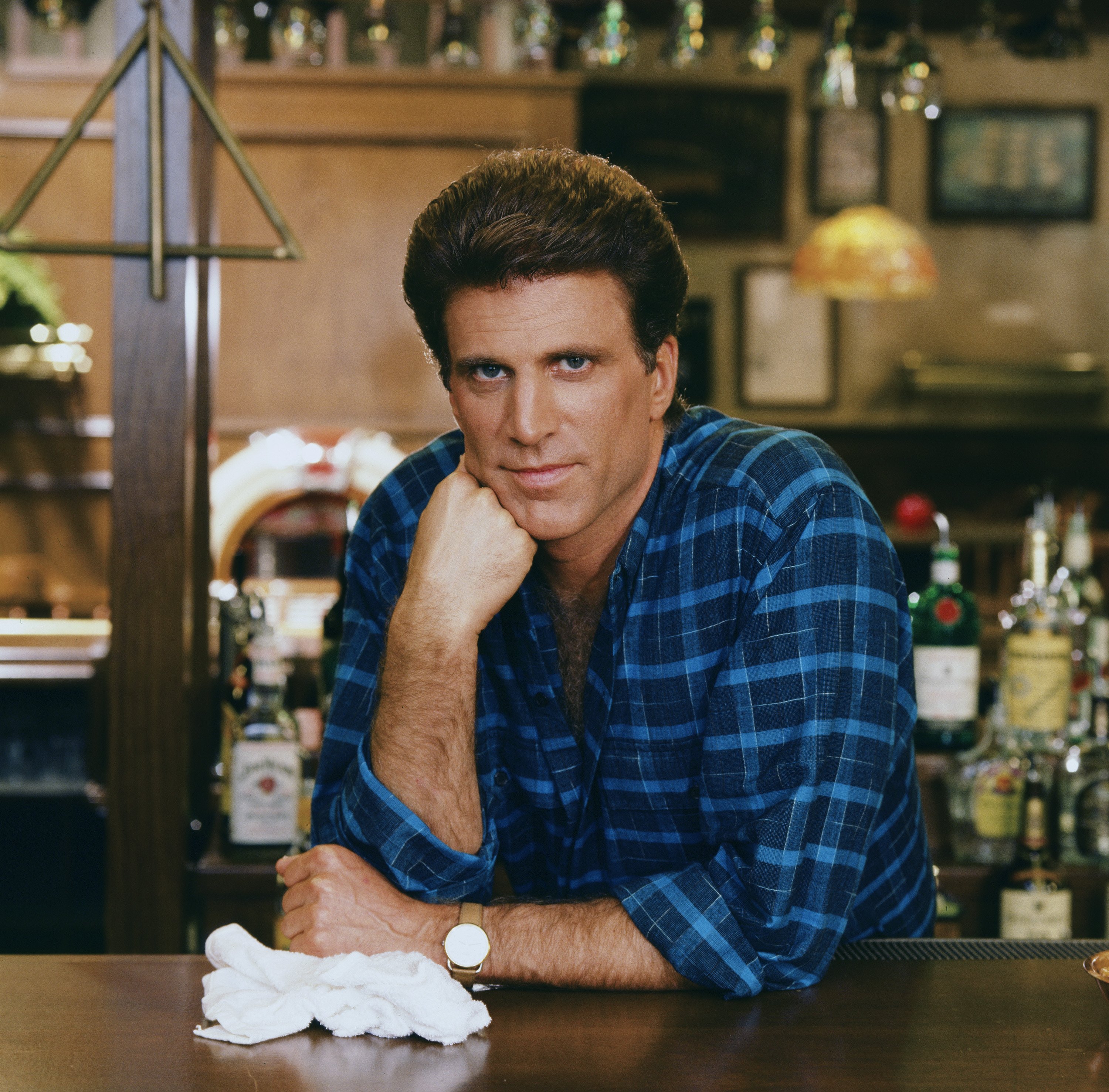 Ted Danson poses for a portrait in October 1983 in Los Angeles, California | Source: Getty Images
Apart from that, Danson has also starred in "The Good Place" and another NBC sitcom, "Mr. Mayor." Behind the scenes, though, the talented actor endured quite a tumultuous personal life going through two divorces, with the second being one the most expensive in Hollywood.
Danson was just 23 years old when he got married for the first time to Actress Randall 'Randy' Gosch. The pair met while still students at Carnegie Mellon University in Pittsburgh, Pennsylvania. Their relationship was so overwhelming that the lovebirds tied the knot before graduating.
However, after graduation, they focused on growing their acting careers, and as a result, their marriage suffered. Sadly in 1975, after four years of marriage, Danson and Gosch went their separate ways. Multiple years after their divorce, the actor rarely speaks about their relationship.
Just two years after his divorce from Gosch, Danson fell in love with movie producer Casey Coates, and in 1997 the pair exchanged marital vows. Their smooth sailing marriage encountered a storm in 1979 when Coates suffered a near-fatal stroke while giving birth to their daughter Kate.
Sadly the stroke led to paralysis in the left side of Coates's body. In what proved to be the silver lining on an otherwise dark day, their baby girl survived.
After that, Danson put his career on hold and stayed with his wife, sleeping on the hospital floor for the first three weeks of Coates's three-and-a-half-month stay in the hospital. He explained that he would expect his wife to do the same thing for him if the situation was reversed.
The new mother could not bear to be alone and, for the first month, did nothing else but cry. She also told Danson he could divorce her if he wanted due to how devastated she was by the incident. The actor declared the situation horrifying, but after he got over the shock, his goal was to work hard to improve things.
The couple worked hard together to get through this challenging period, and thankfully Coates was able to recover her ability to walk, albeit with a slight limp. Afterward, they adopted a second daughter Alexis, but Coates's injury had caused a strain in their relationship.
AFFAIR WITH WHOOPI GOLDBERG
While still married to Coates, Danson was picked to star alongside actress and comedienne Whoopi Goldberg in the 1992 movie "Made in America," and the pair started an affair while filming.
They tried to keep it secret, but the media somehow got wind of their relationship, and the news got to Danson's wife, Coates. The mother of two subsequently filed for divorce in June 1993 after the actor left the home he shared with her and their two kids in Santa Monica.
The following divorce proceedings cost Danson a staggering $30 million, making it one of Hollywood's most expensive divorces. Shortly after the divorce, the actor and Goldberg made the relationship public. The pair embraced the limelight and were regularly seen going out together.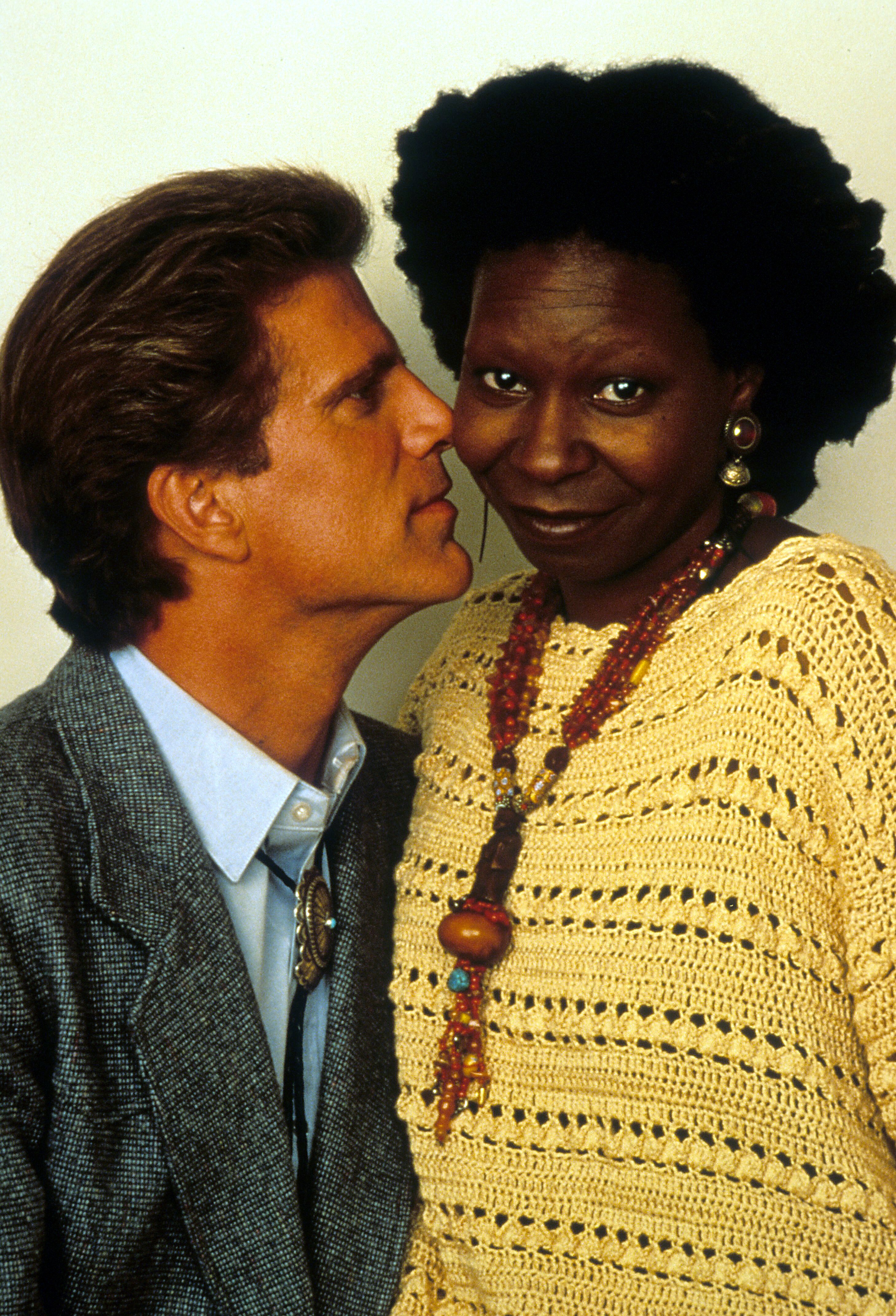 Whoopi Goldberg not amused by Ted Danson's face right up next to her in a scene from the 1993 film 'Made In America' | Source: Getty Images
There were even rumors that the pair were getting married, but that never materialized. Danson threw himself in the middle of another controversy when he appeared at a roast for Goldberg wearing blackface and making many inappropriate jokes.
The actor finished his racial slurs laced monologue by eating a watermelon at an event held at the Friars Club in New York and had about three thousand people in attendance. Goldberg, after that, defended Danson, explaining that she even wrote some of his acts herself. The comedienne declared:
"Let's get these words all out in the open. It took a whole lot of courage to come out in blackface in front of 3,000 people. I don't care if you don't like it. I did."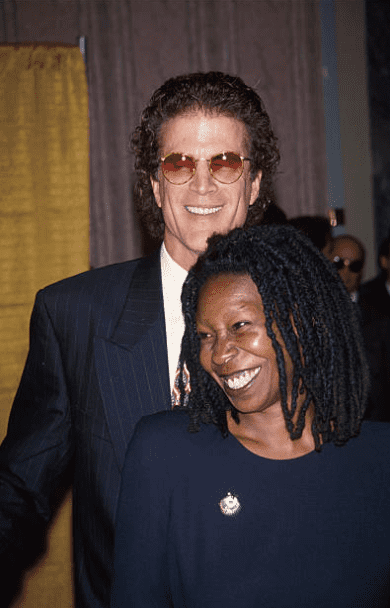 A photo of Whoopi Goldberg standing with Ted Danson at the New York Friars Club | Source: Getty Images
Like most Hollywood romances Danson and Goldberg's relationship did not last very long, and just after just a year and a half, the pair split.
Afterward, Goldberg commented on their relationship, saying that it was harrowing and public, and the loss of friendship hurts her very deeply. She also revealed that the pair could not be friends any longer.
HIS MARRIAGE TO MARY STEENBURGEN
Shortly after his relationship with Goldberg collapsed, Danson was not looking to be in a relationship when he met Mary Steenburgen in the mid-1990s.
The pair met in 1993 on the set of the film "Pontiac Moon," and they were both coming out of complicated relationships; Danson, from his relationship with Goldberg and Steenburgen, was a single mother.
The pair instantly fell in love with one another, and just two years after they met, the couple tied the knot in 1995. Speaking about their relationship, Danson said:
"We found each other when I was 45, and she was 40. We had lived a bit. Both of us stared down some demons within ourselves, and it was lucky that we met then."
After their marriage, the actor became stepdad to Steenburgen's two children from her previous marriage to actor Malcolm McDowell: Lilly and Charlie McDowell.
The couple has been married for over 27 years now and is still very much in love with one another. They also have appeared on screen together multiple times.
Danson and wife Steenburgen have also become grandparents as their kids from previous relationships have all become parents of their own.
Please fill in your e-mail so we can share with you our top stories!