Getty Images
Robin Williams Wanted His Children to Be Proud of Him — Meet His 3 Kids Who He Cherished
Robin Williams was a well-loved actor by millions of people through the years. Out of everyone in the world, he loved his children the most and wanted them to be proud of him.
Known for his unique fast-paced performance style, Robin Williams first developed his skills as a stand-up comedian, working on several programs before working on his own TV show titled "Mork and Mindy."
The actor passed away in 2014 and left behind three children, whom he adored. When he was still alive, the way he cherished his children was evident in the rare times he would open up about his private life.
Now, his children have grown up to be fine adults who followed in their famous father's footsteps in the industry, hoping to preserve and continue his legacy for the next generation to enjoy.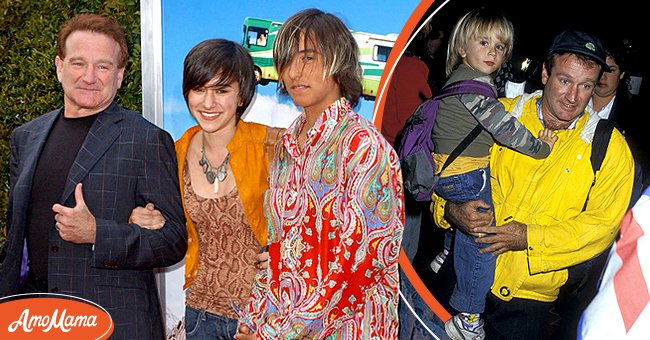 Robin Williams, daughter Zelda, and son Cody during the "RV" Los Angeles Premiere [left], Zachary and Robin Williams in HBO's Comic Relief '87 [circle] | Source: Getty Images
Born on July 21, 1951, in Chicago, Robin McLaurin Williams would become one of the world's most entertaining performers. Before pursuing a career in the industry, he attended Claremont Men's College and College of Marin before studying at the Juilliard School in New York City.
After graduating from the Juilliard School, he moved to California to experiment in comedy. He was a successful stand-up act in Los Angeles and San Francisco before venturing into Hollywood.
Williams was then discovered and worked on shows like "The Richard Pryor Show," "Eight Is Enough," and "Laugh-In," which marked the beginning of his long and successful career as an entertainer.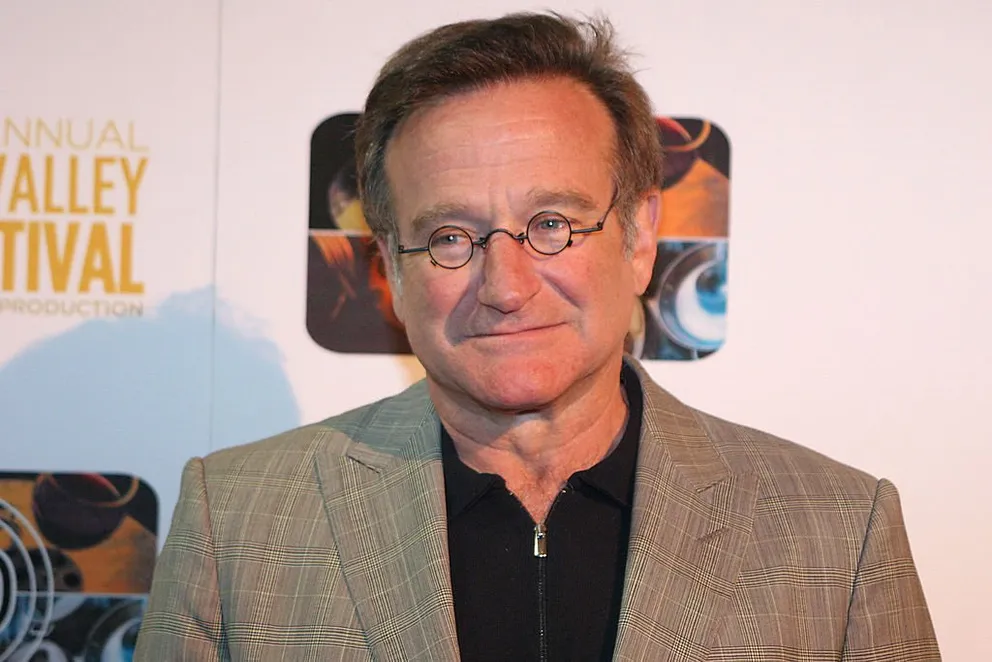 Robin Williams at the 10th Annual Sonoma Valley Film Festival Gala in California | Source: Getty Images
He was introduced to the broader American audience through his alien character "Mork," which debuted on the series "Happy Days." Thanks to his stellar performance on the show, a spin-off was made, titled "Mork & Mindy," where Williams starred alongside Pam Dawber for four seasons.
His big-screen debut came in 1980 when he was cast in the lead role of the iconic sailor "Popeye." He would go on to star in several other successful film roles through the years, including "The World According to Garp," "Good Morning Vietnam," and "Dead Poets Society."
For the latter two projects, he earned Academy Awards for lead actor. Although his career was in full swing, Williams faced personal problems that he struggled with until the end of his life. He relied heavily on alcohol and drugs, vices he could not shake off for over two decades.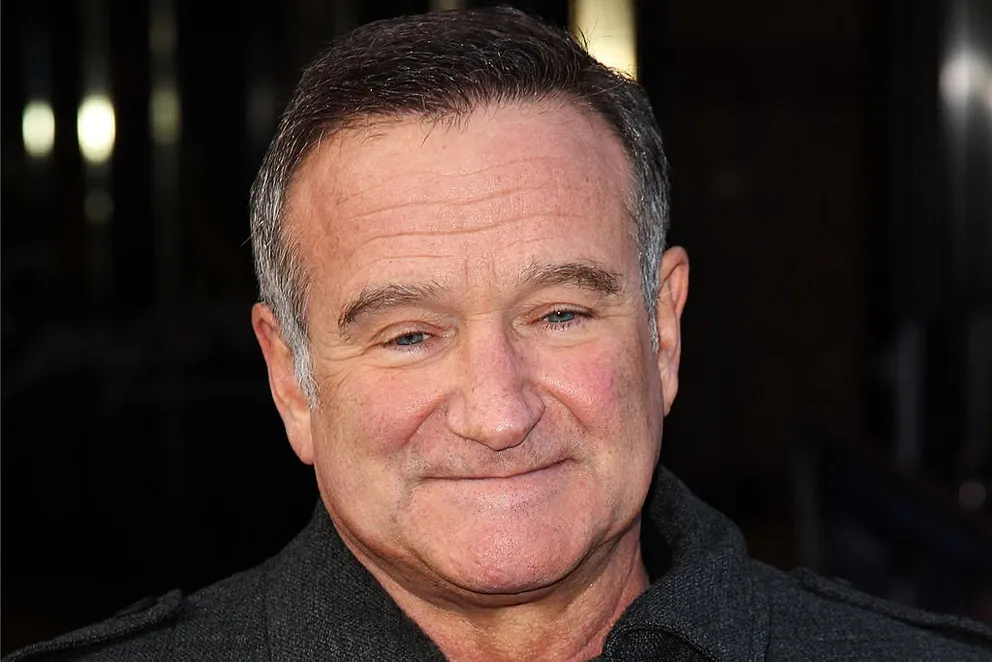 Robin Williams at the European premiere of Happy Feet Two on November 20, 2011, in London | Source: Getty Images
WHO WERE HIS THREE WIVES?
Aside from his vices, he also had tumultuous relationships with women. He was first married to Valerie Velardi, an actress he met while he was a bartender in San Francisco.
They wed in 1978, and two years later, they welcomed their first child, Zachary "Zak" Williams. Unfortunately, by 1983, their marriage was on a downward spiral due to Williams' extra-marital affairs with other women.
By 1988, the pair went their separate ways while co-parenting their son Zak. A year later, he married Marsha Garces, who first worked as his son, Zak's nanny.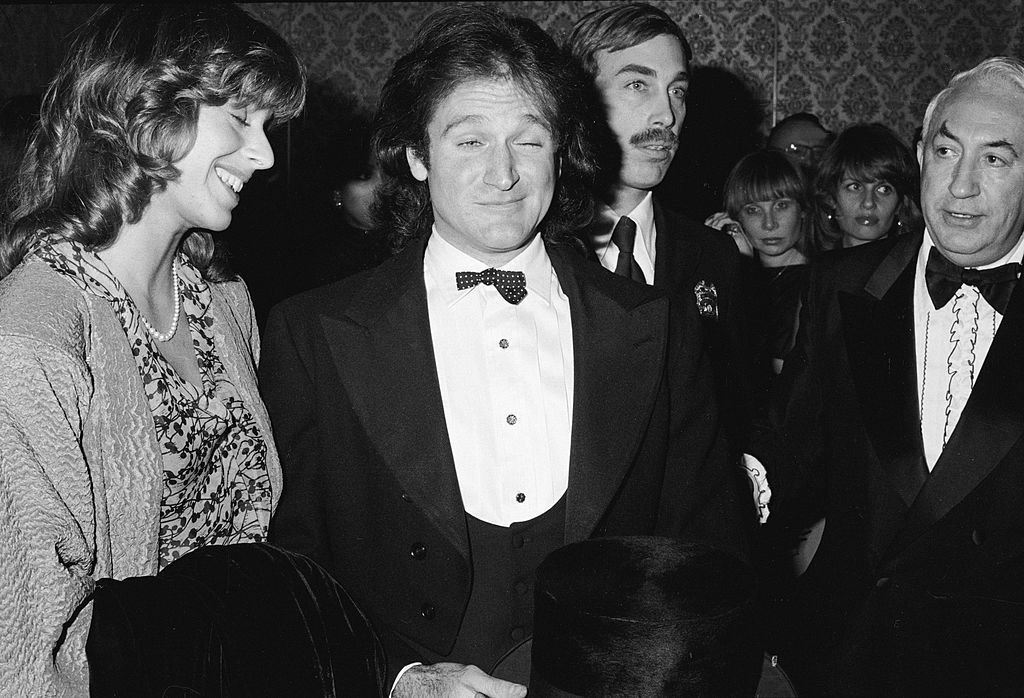 Robin Williams and Valerie Velardi at the Golden Globe Awards in the Beverly Hills Hilton Hotel on January 27, 1979. | Source: Getty Images
Garces was already pregnant with the actor's second child named Zelda Ray Williams during their wedding. Two years later, the couple welcomed Cody Alan Williams in 1991.
Garces became her husband's personal assistant on some of his movies, including the award-winning "Good Morning Vietnam" and "Dead Poets Society." She then pursued a career in the industry, becoming a producer for "Mrs. Doubtfire," "Patch Adams," and "Jakob the Liar."
The couple eventually put up a production company called "Blue Wolf Productions" together. However, in 2008, Garces filed for divorce from the comedian, citing "irreconcilable differences."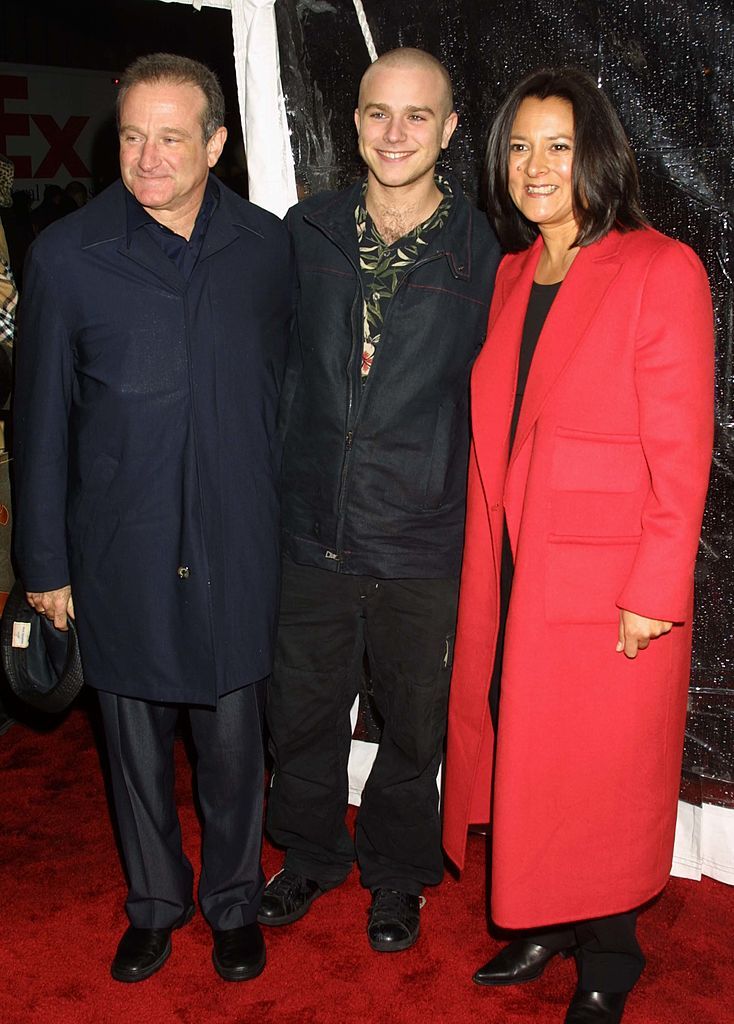 Robin Williams with son Zak & wife Marsha during "Death To Smoochy" Premiere at Ziegfeld Theatre in New York City in 2002 | Source: Getty Images
A year after his divorce, Williams married one last time. He and his third wife, graphic designer Susan Schneider, first met at an Apple Store in 2007 before getting to know each other and eventually taking their relationship to the next level.
At the time, Schneider revealed that she noticed Williams in the store, and the pair had eye contact several times. Then, she decided to approach him. Detailing the encounter, she said:
"He was wearing camouflage print so I said: 'How's that camo working out for you?' and he said: 'Not too good – you found me.'"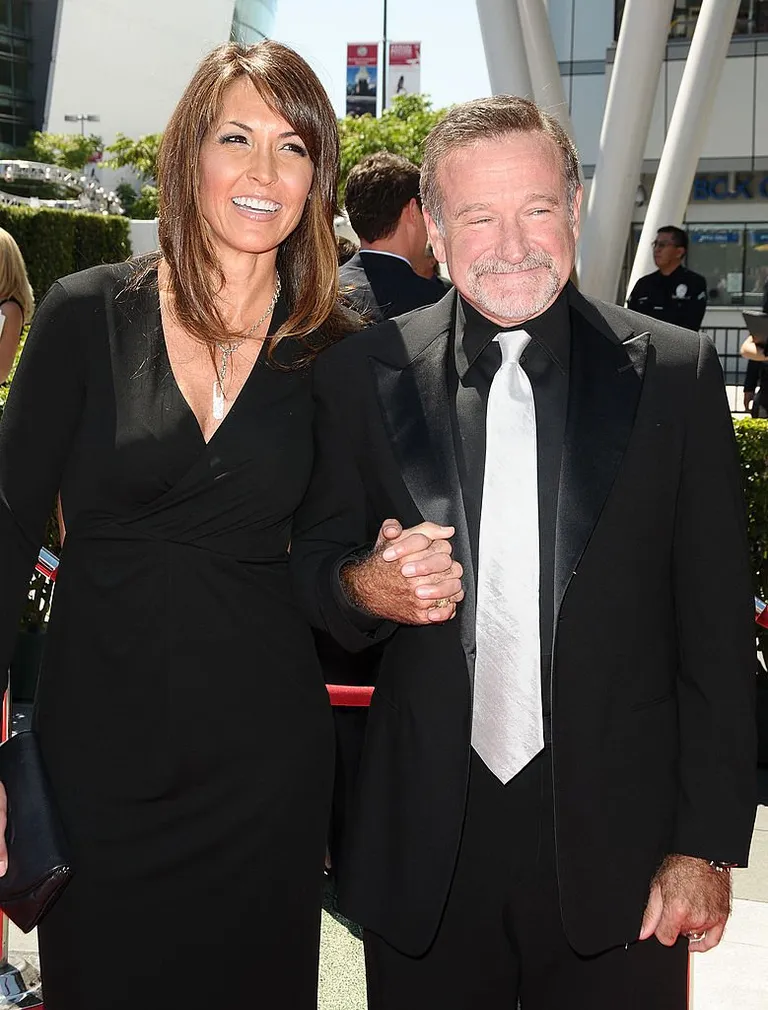 Robin Williams and Susan Schneider at the 2010 Creative Arts Emmy Awards on August 21, 2010, in Los Angeles | Source: Getty Images
Unfortunately, their union was cut short when Williams died in 2014. Schneider was left devastated, sharing a heartbreaking message to inform the world of her husband's passing.
"This morning, I lost my husband and my best friend, while the world lost one of its most beloved artists and beautiful human beings, I am utterly heartbroken," she wrote in her statement.
It wasn't just Schneider who was left in pieces after Williams' sudden death. His three children coped in different ways as well, trying their best to get by without their dad right beside them.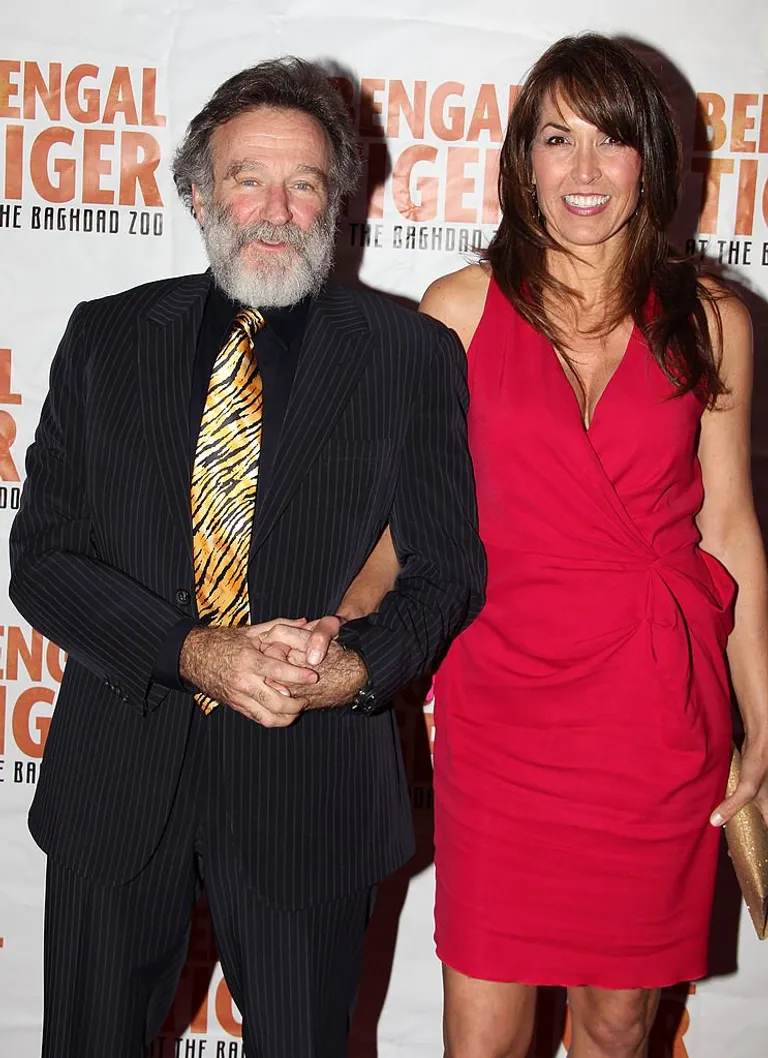 Robin Williams and Susan Schneider at The Opening Night After Party for "Bengal Tiger at the Baghdad Zoo" on March 31, 2011, in New York | Source: Getty Images
MEET HIS THREE LOOK-ALIKE CHILDREN
Zachary Pym Williams, his eldest son, initially followed in his footsteps in the entertainment industry. He had roles in the TV film "Slow Your Roll: Extreme Comedy" and 2008's "The Graduates."
However, he eventually left the industry to pursue another passion of his. Following his struggles with substance abuse after his father's death, he co-founded PYM with his now-wife, Olivia June, which stands for "Prepare Your Mind."
The company sells "mood chews," which helps people manage their stress and anxiety by targeting the body's hormone levels. Zak decided to start his company after self-medicating with alcohol and organic drugs following his father's death.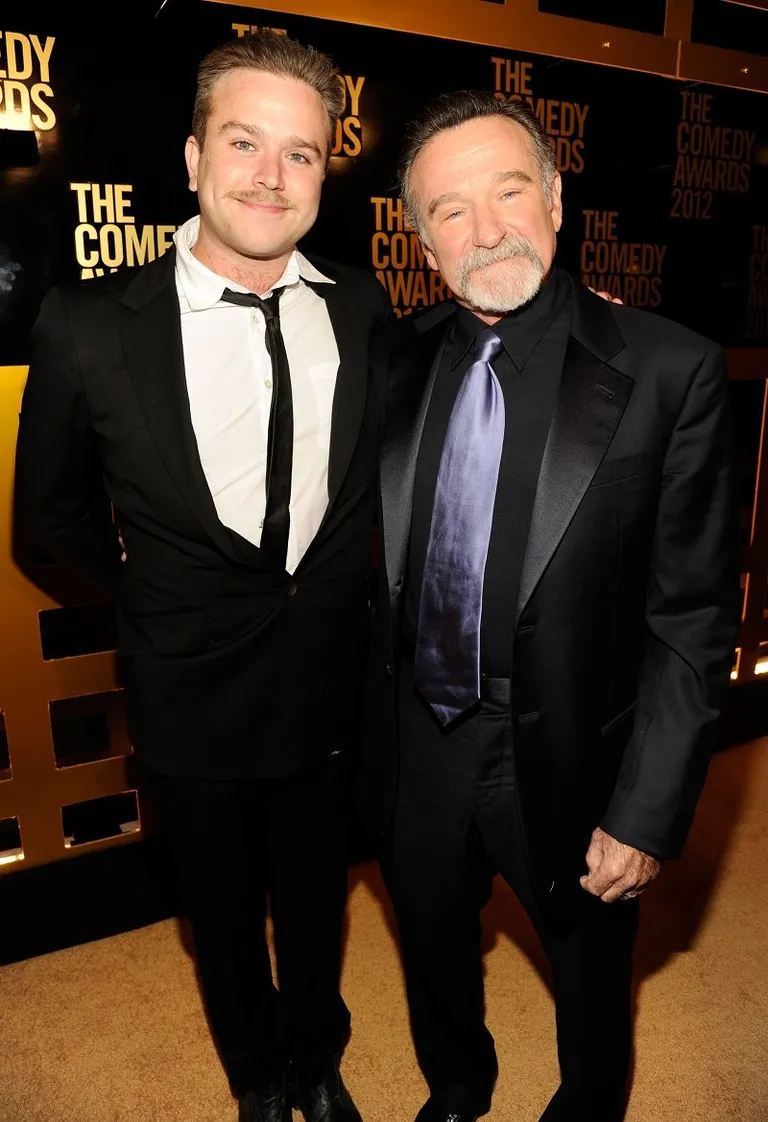 Robin Williams at the European premiere of Happy Feet Two on November 20, 2011, in London | Source: Getty Images
Zak and Olivia wed in October 2020. To show commitment to their mental health advocacy, they got married on World Mental Health Day. The couple shares a son, McLaurin Clement Williams, born in 2019.
The actor's second child, Zelda Williams, also followed in her father's footsteps into the entertainment industry. She made her debut in 1994 with "In Search of Dr. Seuss," where she fittingly played Williams' daughter.
Her final work alongside her dad came in 2011 when they appeared in an ad for the Nintendo game "The Legend of Zelda: Ocarina of Time." In terms of her solo career, she has directed a couple of films and music videos and has taken on many roles through the years.
Following her dad's death, Zelda has constantly paid tribute to him. She opened up about how difficult it is for her to graciously accept the world's condolences and share fond stories of her father when she herself is mourning the loss.
Last but not least, Williams' youngest son Cody has chosen to keep his life private. However, in 2018, he appeared in the documentary "Robin Williams: Come Inside My Mind."
It was also made known to his father's fans that he got married in 2019 to Maria Flores on what would have been his dad's 68th birthday. They got married in a meaningful ceremony at Cody's childhood home, where the late Williams and his ex-wife Marsha raised him and his sister Zelda.
To pay tribute to Williams and the couple's other departed loved ones, wedding guests were asked to hold up yellow roses while a recording of Maria singing "Never Enough" played.
Although Williams is no longer with us, we are reminded of his light and warm nature through his three beautiful children, who continue to remind us of his legacy while forging their own paths as well.
If you or someone you know is considering suicide, please contact the National Suicide Prevention Lifeline at 1-800-273-TALK (8255), text "help" to the Crisis Text Line at 741-741, or go to suicidepreventionlifeline.org.
Please fill in your e-mail so we can share with you our top stories!