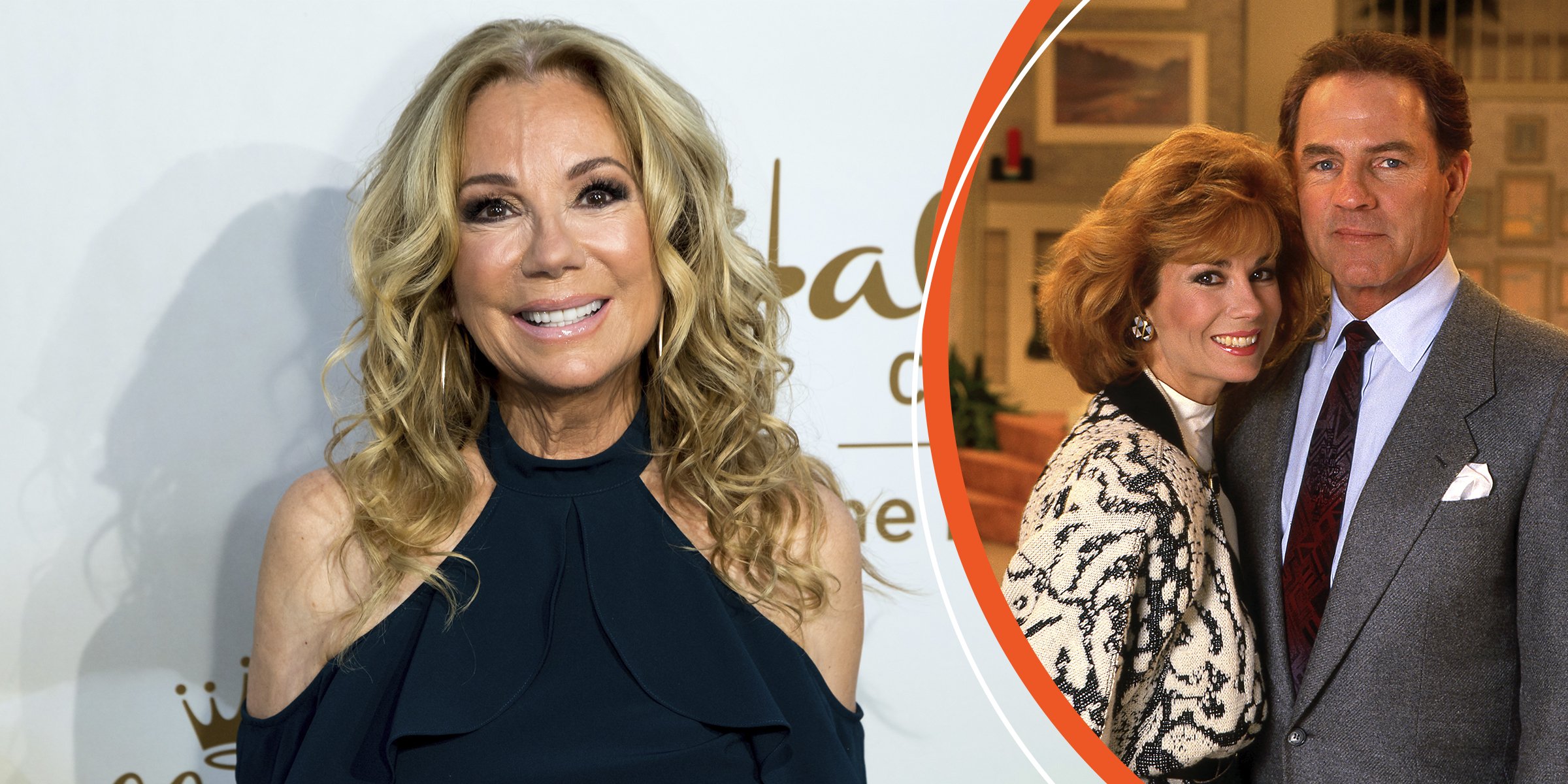 Getty Images
Kathie Lee Gifford Lost Hope of Having Kids after 'Loveless' Marriage & Let 'Nature Takes Its Course'
Kathie Lee Gifford has enjoyed an exciting career lasting several decades, but her personal life has been a tale of several ups and downs. The TV star endured a terrible first marriage and had trouble having children.
Kathie Lee Gifford has been in several relationships. Some have been thrilling, but she prefers to forget others. The "Then Came You" star would rather not talk about her first marriage to the composer, Paul Johnson, from 1976 to 1983.
She shed more light on her first marriage in her all-revealing 2020 memoir, "It's Never Too Late." The iconic TV host claimed she never had any real connection with Johnson and their faith was their only common point.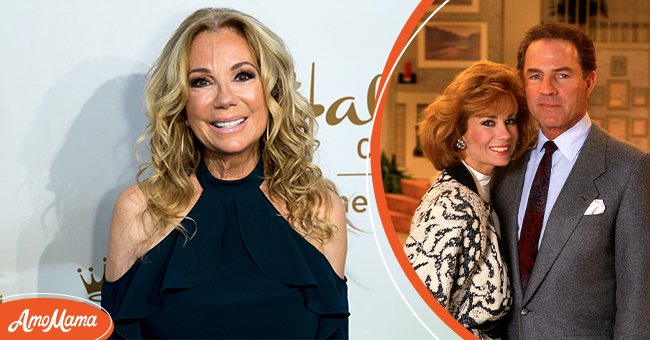 [Left]Television Host Kathie Lee Gifford arrives for the 2017 Summer TCA Tour on July 27, 2017; [Right] Kathie Lee Gifford and Frank Gifford on "Good Morning America" | Source: Getty Images
The former couple met in 1973 at Oral Roberts University. Kathie had gone to study at the famous university, and Johnson was a close friend of the school's founder's son. The duo reconnected a year later when Kathie relocated to Los Angeles and began attending Johnson's Bible study.
According to the actress, their union was sexless and lonely. Referring to her marriage, Kathie wrote, "I was a virgin on my wedding night with Paul, and still considered myself one when he left me five years later."
Despite the poor state of things between them, Kathie said she believed that God would heal their marriage and things would change for the better, but it never did. Instead, they grew more apart.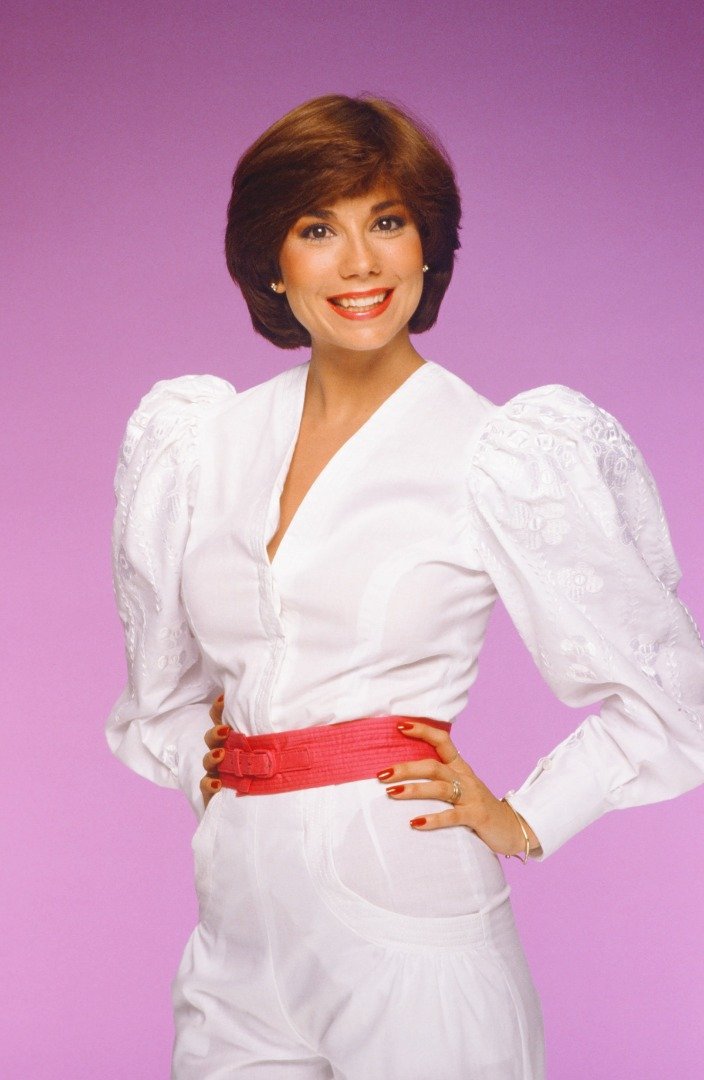 Actress Kathy Lee Gifford poses for a portrait in 1981 | Source: Getty Images
At the time, divorce had a social stigma attached to it. The TV host moved into their guest room within a year of marriage and remained there until they split for good.
As Kathie recalled, before their wedding, they both vowed to remain virgins until their wedding night, but Johnson grew distant from her shortly after they got married. The couple tried to fix things through counseling, but that proved to be a disaster.
Kathie remarked that the counselor believed she was the problem, asking her to give up her career and ambition and attend to Johnson's domestic needs. But, Johnson claimed he wanted her to work.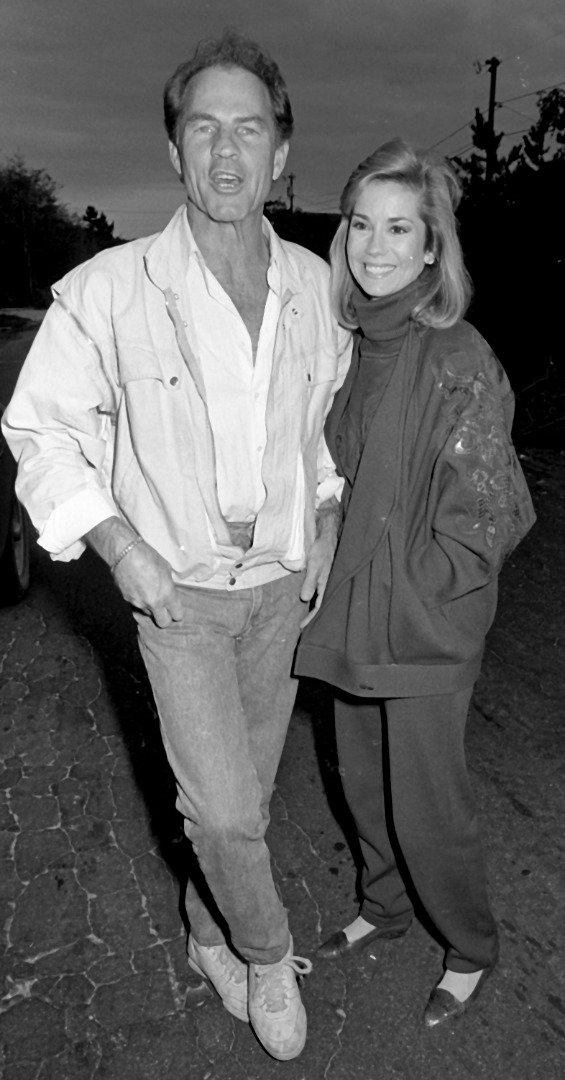 Frank Gifford and Kathie Lee Johnson attend Frank Gifford-Kathie Lee Johnson Wedding Reception on October 18, 1986 | Source: Getty Images
Unable to solve their marital crisis, Kathie took comfort in her career, which offered her an escape from the misery of her failing marriage.
Johnson finally ended their marriage, and according to Kathie, they did not discuss it. She returned from a three-week tour to find their home empty. He had moved his belongings.
Kathie admitted to being shocked by the disappointment, but she was pleased to leave their "sexless" and "loveless" marriage. After their marriage, Kathie and Johnson only saw each other once, and neither party addressed their past.
KATHIE MOVED ON WITH FRANK AND HAD THE BEST LIFE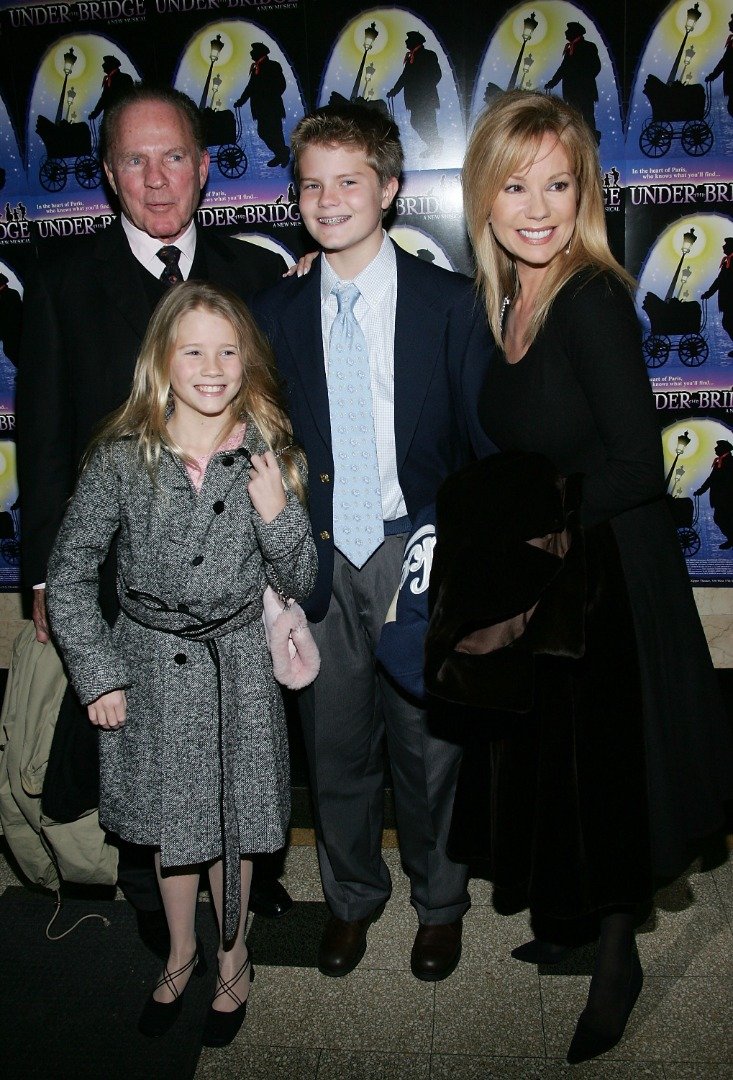 TV personality Kathie Lee Gifford and husband Frank Gifford, son Cody and daughter Cassidy arrive at the opening night of her new musical "Under The Bridge" at The Zipper Theatre January 6, 2005 | Source: Getty Images
Shortly after her failed first marriage, Kathie married NFL icon, Frank Gifford. Their marriage was miles ahead of her first experience. The couple was married for almost 30 years, and their union remains a pleasant memory for the show host.
The couple met on the set of "Good Morning America," and Frank had a good impression of Kathie. Recalling his thoughts about Kathie during their first meeting, Frank reportedly said in an interview, "she was alive and adorable." But, since he was married at the time, he tried to set her up with his friend.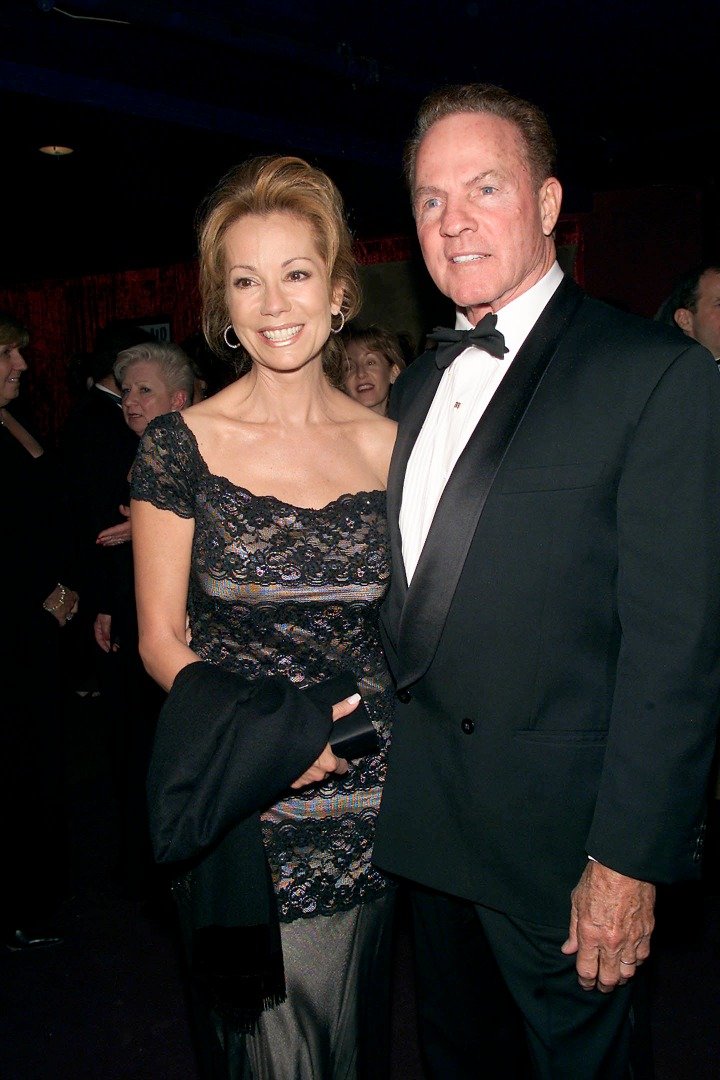 Kathie Lee and Frank Gifford at the Broadway opening of 'The Producers' after-party at Roseland Ballroom in New York City. | Source: Getty Images
Shortly after Frank's divorce, he began a relationship with Kathie. The couple was 23 years apart, but their age difference was not enough to come in the way of their love.
Kathie couldn't stop gushing over the man she had in her life. He was everything she wanted. In addition, Frank had an admirable sense of humor, which Kathie loved.
Although she had known Frank to have a smile on his face, Kathie was surprised when she saw him with a serious look demanding to talk to her. At the time, Kathie was performing in Atlantic City and feared he had grown tired of her busy schedule.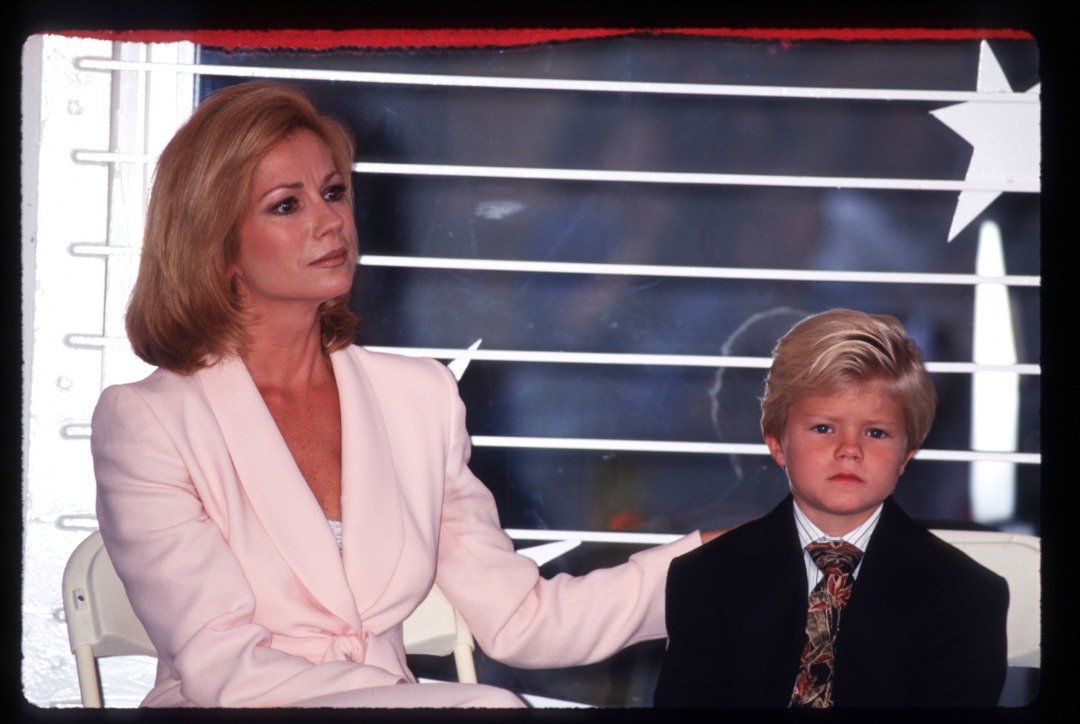 Kathie Lee Gifford sits with her son at the dedication of Cassidy's Place June 10, 1996 | Source: Getty Images
His tone suggested he was about to ask for a breakup, but she was surprised when he brought out a beautiful ring and asked her to marry him. According to Kathie, his serious tone was only meant to reflect how seriously he thought of their relationship.
The couple tied the knot in 1986, and Kathie was already in her 30s at the time. The "Kathie Lee & Hoda" co-host feared that she was running out of time to become a mother. But, despite her looming fears, she decided to let nature take its course.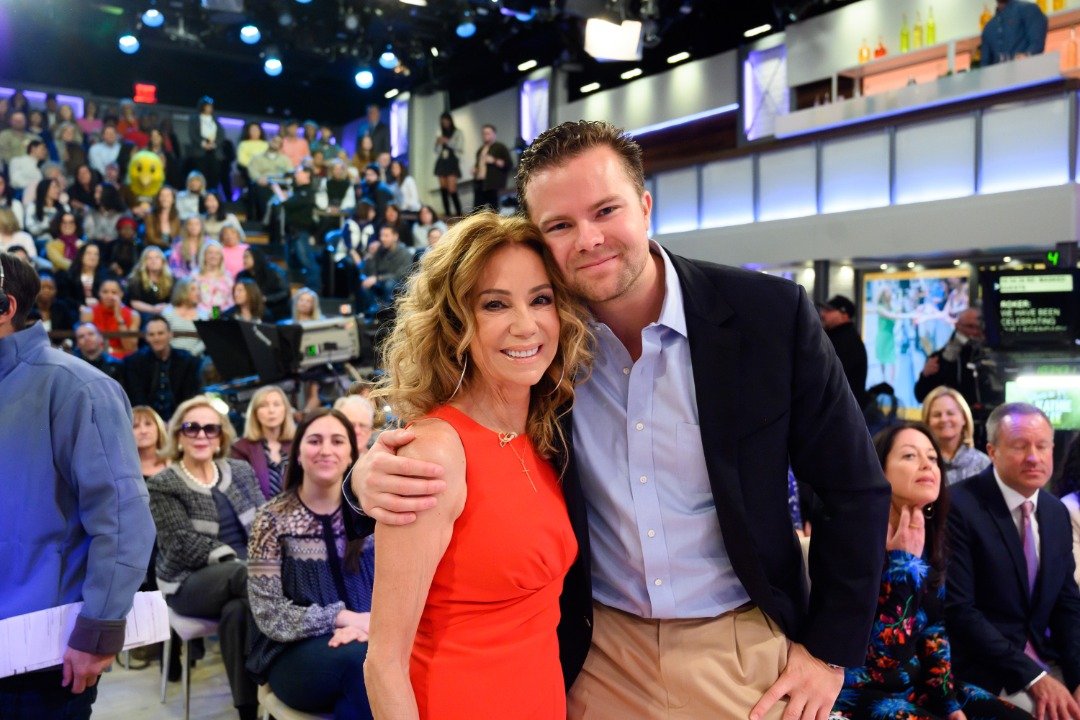 Kathie Lee Gifford and son Cody Gifford on Friday, April 5, 2019 | Source: Getty Images
Although Kathie's life with Frank was beautiful, it was far from perfect. The couple faced infertility issues and suffered a miscarriage. Losing a baby was a devastating experience for the 68-year-old, but she relied on the comfort of her loving husband.
Frank had three children from his previous marriage. Later, he and Kathie welcomed their son, Cody Newton, and daughter, Cassidy Erin. Kathie felt she was living her dreams when she became a mom with the man she loved.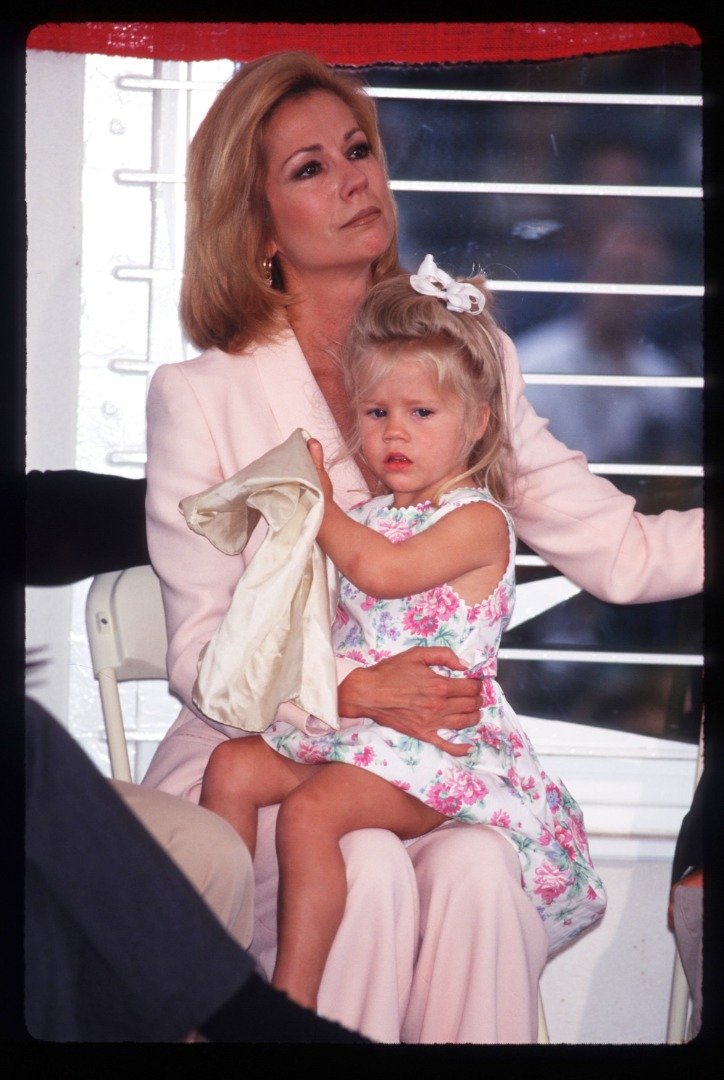 Kathie Lee Gifford sits with her daughter at the dedication of Cassidy's Place June 10, 1996 | Source: Getty Images
However, her love for him was tested in 1997 when tabloids reported that the NFL star had an affair. Frank's infidelity was a considerable threat to their marriage. Kathie was caught between ending their union and choosing the path of forgiveness for their growing family and the life they had built.
She opted to forgive Frank, and they remained together for many more years until his death in 2015 at age 84. Although his death devastated her, she found comfort in her two adult children.
Kathie's children share a sweet bond with the former "Today" host, and the iconic TV star is proud of the people they have become. Her son, Cody, is now a successful producer and runs his own company. In addition, Cody has an incredible personal life.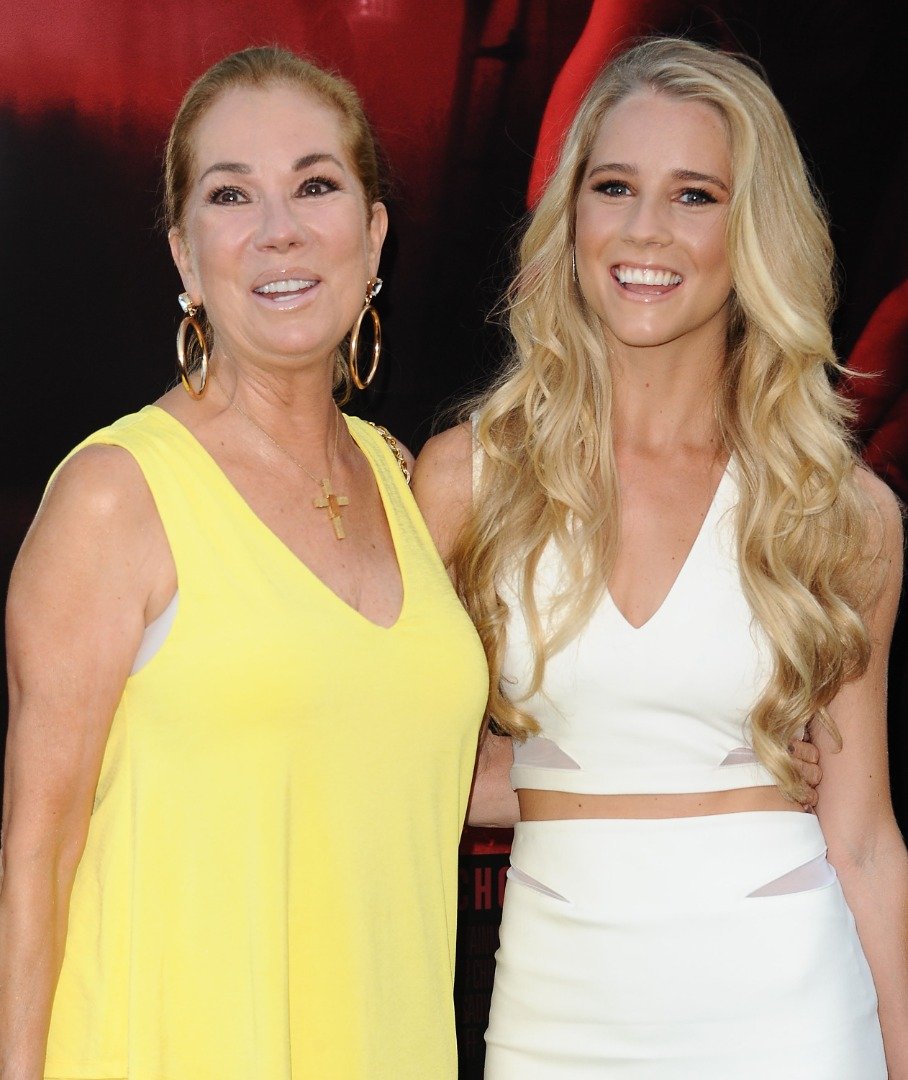 Kathie Lee Gifford and Cassidy Gifford attend the premiere of "The Gallows" at Hollywood High School on July 7, 2015 | Source: Getty Images
Cody married his longtime sweetheart, Erika Brown, and the couple announced in December that they were expecting their first child together, making Kathie a grandmother for the first time.
The iconic talk show host is thrilled about the summer arrival of her first grandbaby. Kathie believes her children will be great parents, and she is glad to welcome the little one in June.
Kathie is equally proud of her look-alike daughter, Cassidy, born in 1993. Cassidy also pursued a career in the entertainment industry and has appeared in a handful of movies. Like her brother, Cody, she has a beautiful family of her own.
KATHIE FOUND LOVE AGAIN AND IS AS HAPPY AS EVER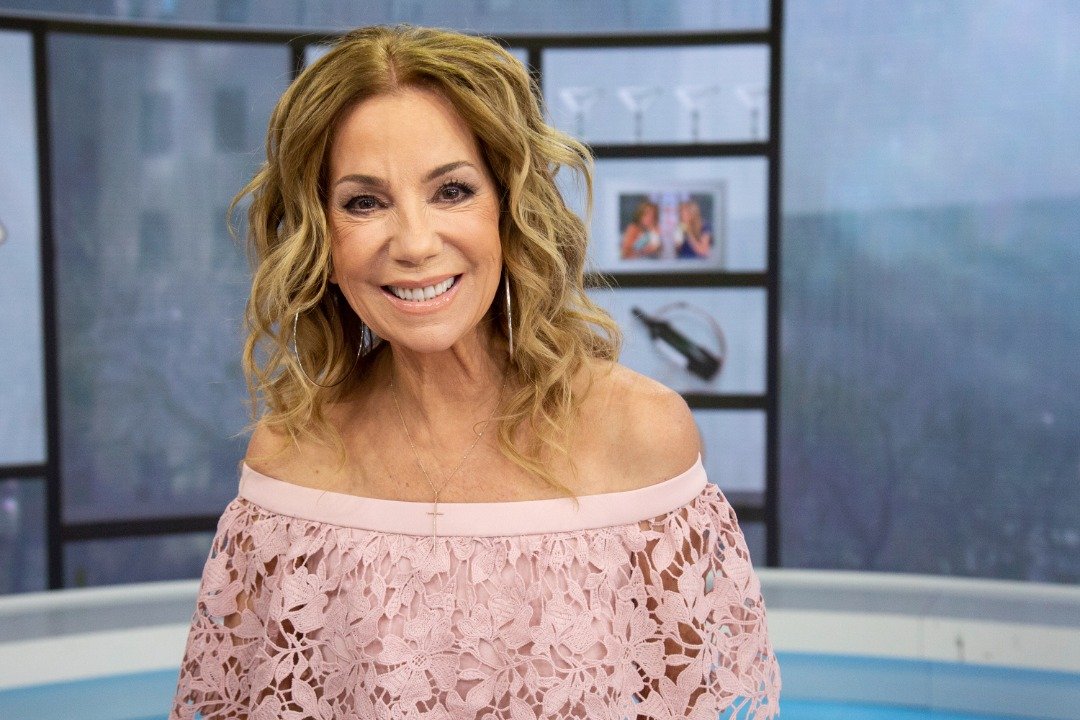 Kathie Lee Gifford on Tuesday, April 2, 2019 | Source: Getty Images
Years after losing her heartthrob, Kathie has another reason to smile. The iconic show host has found another lover and remarked that he is who she needs in her life at this point.
Kathie thrilled her co-hosts on "Today" when she hinted that she was seeing someone. However, the mom of two refused to shed more light on her romance, claiming she did not want to ruin what they shared.
Kathie described her new lover as the most intelligent person she's ever met, adding that he was fun to be with and made her feel alive. During a chat on "Hoda & Jenna," Kathie couldn't keep quiet about her unnamed lover. She gushed to her audience, "I have a very sweet man in my life."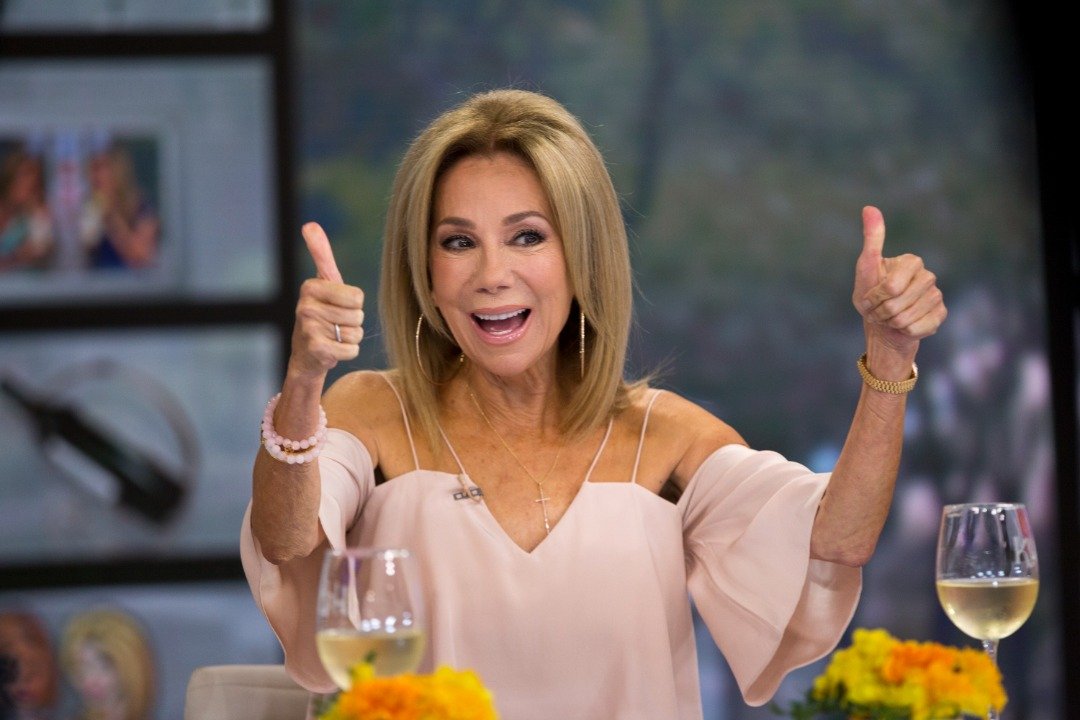 Kathie Lee Gifford on Thursday, August 16, 2018 | Source: Getty Images
Fans are undoubtedly happy for the legendary TV star over her new relationship and hope she continues to derive joy from it.
Please fill in your e-mail so we can share with you our top stories!