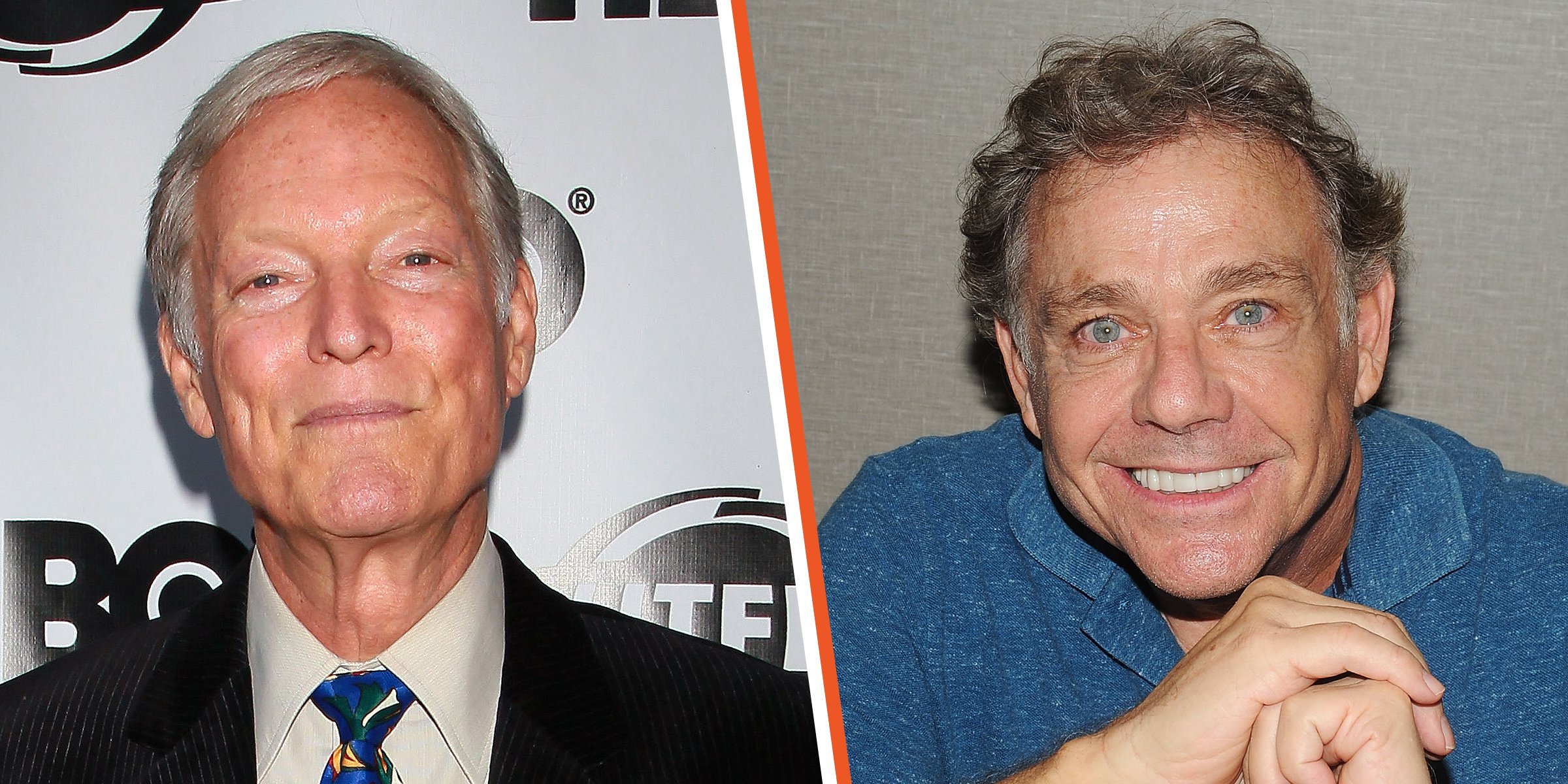 Getty Images
Richard Chamberlain Had an Affair with Younger Wesley Eure Then Broke His Heart by Falling for Another Man
Richard Chamberlain feared that his sexuality would cost him his Hollywood career, so he hid his identity for several years while having secret relationships. One of his lovers, Wesley Eure, said he got fired from "Days of Our Lives" for being gay.
Teen idol Richard Chamberlain struggled to hide his sexuality and lived years fearing the public would discover his secret. While suppressing his true self, Chamberlain had a secret romance with a much younger man, Wesley Eure, who revealed that the actor was not only an incredible lover but also a "father figure."
Together, they lived secretly for a year. However, their romance died when the '60s heartthrob fell in love with another man, leading Eure to be completely heartbroken. Chamberlain would later marry his new lover but end up separating as well. Meanwhile, Eure stayed single and claimed his sexuality cost him his job.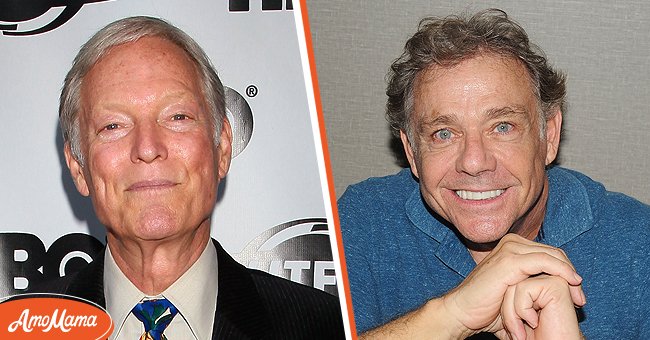 [Left] Richard Chamberlain at the 2011 screening of "The Perfect Family" on July 17, 2011, in Hollywood, California. [Right] Wesley Eure attends Chiller Theater Expo Winter 2017 at Parsippany Hilton on October 27, 2017 in Parsippany, New Jersey. | Photo: Getty Images
Chamberlain was only a child when he knew something different about him. Even then, he tried to conceal the truth and suppress his identity. "I wanted to cover it up," he said. "I didn't want anybody to know. Ever. And that's the way I tried to live my life."
"The Thorn Birds" actor absorbed society's notion against homosexuality at a young age, leaving him with self-loathing. He learned to believe that homosexuality was wrong, and as a result, so was he. Chamberlain shared:
"It was hard for me to accept that the reason I kept silent was because I was actually prejudiced against myself."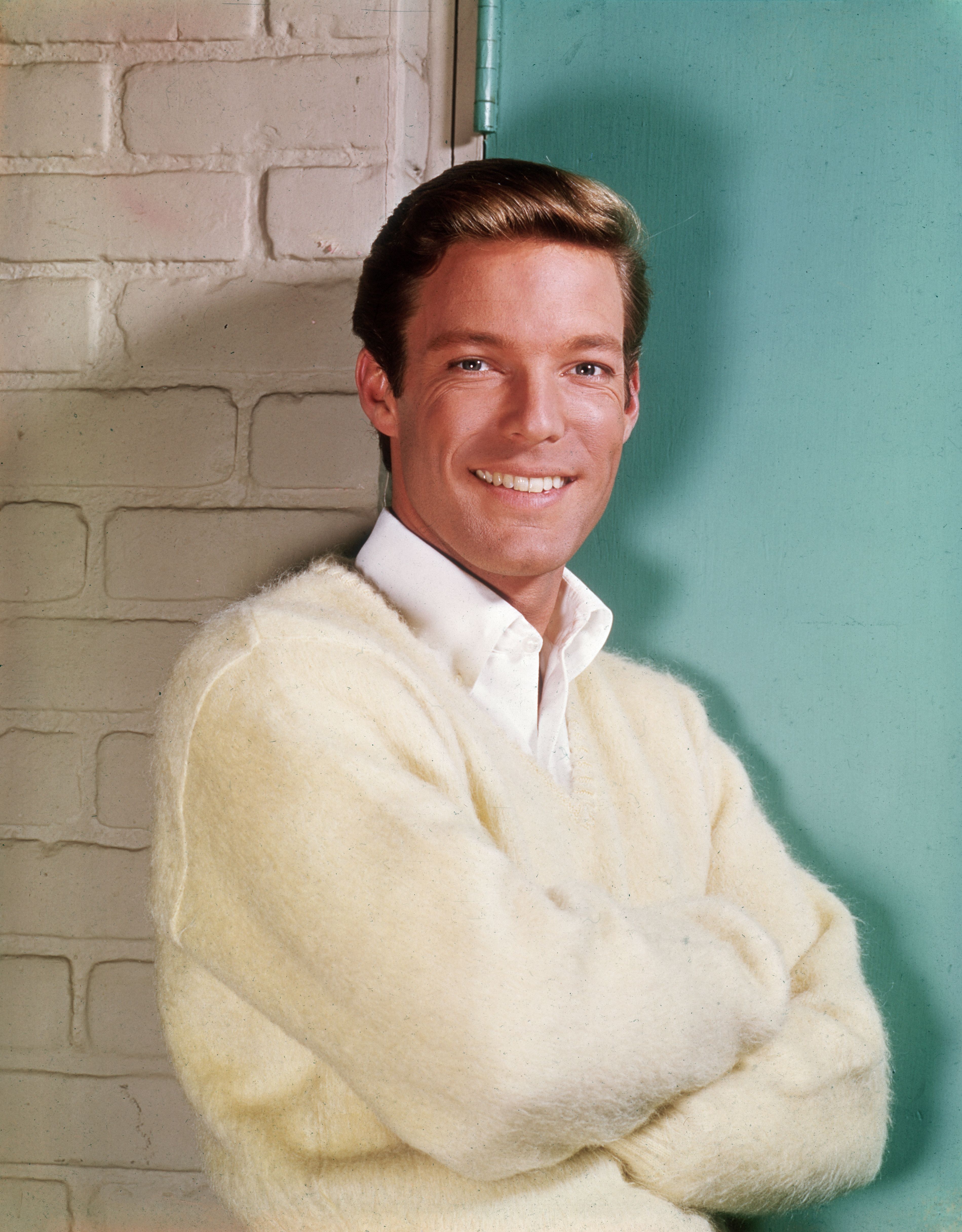 Richard Chamberlain poses for a photo in "The Thornbirds," circa 1961. | Source: Getty Images
As his popularity grew, he began to fear that his career would end should people learn about his identity, especially since he took the role of a leading man in most of his on-screen stints.
It was undoubtedly a heavy burden to carry, but one he had to do to save his job. As a result, Chamberlain courted women and went on dates for its publicity. Admittedly, he enjoyed most of his dates but never ended up in bed with a woman.
Sadly, living a lie was exhausting, and the actor remained unhappy. It wasn't until 1991 that a tabloid reported on him being gay. Chamberlain denied the accusations and feared for his life. "I thought everybody was going to hate me, and they'd burn crosses on my lawn," he said.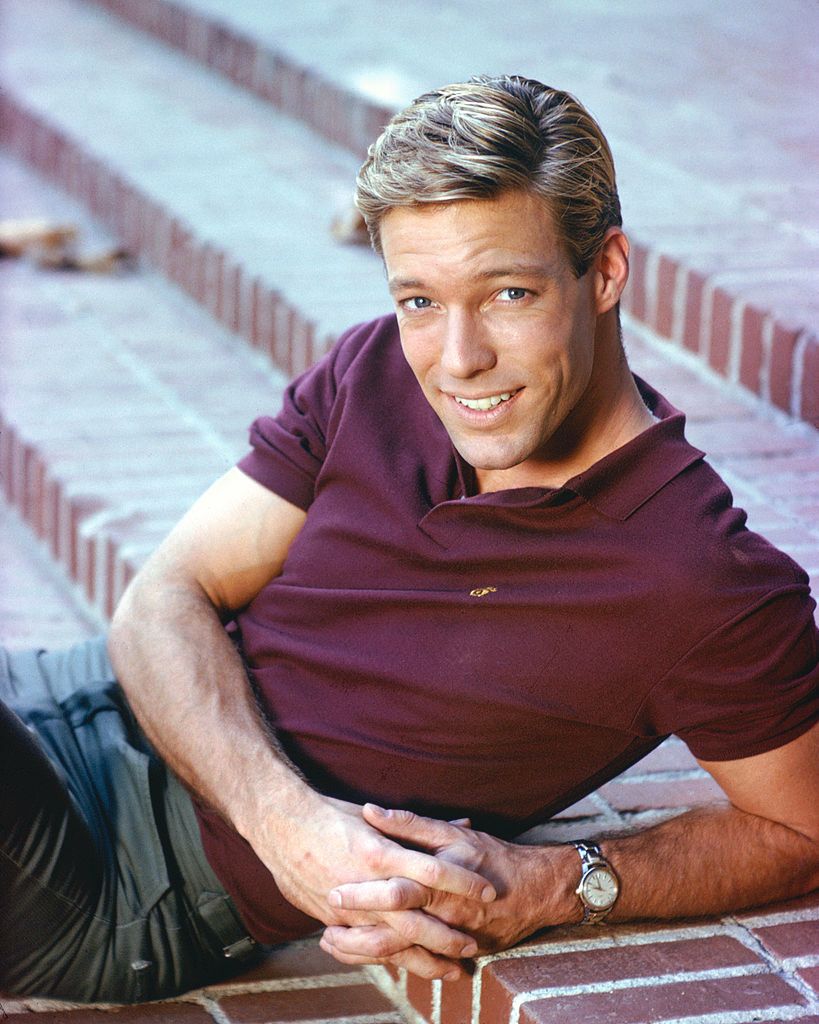 Richard Chamberlain poses by stairs, circa 1960. | Source: Getty Images
CHAMBERLAIN'S ROMANCE WITH EURE
While living his secret life, Chamberlain dated "Days of Our Lives" actor Wesley Eure from 1975 to 1976, a man 20 years his junior. According to Hollywood journalist Craig Bennett:
"Wesley explained that for him, Richard was not only a wonderful lover and a mentor to a young actor but also a 'father figure' [...]."
They lived under the same roof for a year, in secret but happy. However, the relationship was short-lived and ended with Wesley's heartbroken. It turned out that Chamberlain fell in love with another man, actor, and producer, Martin Rabbett.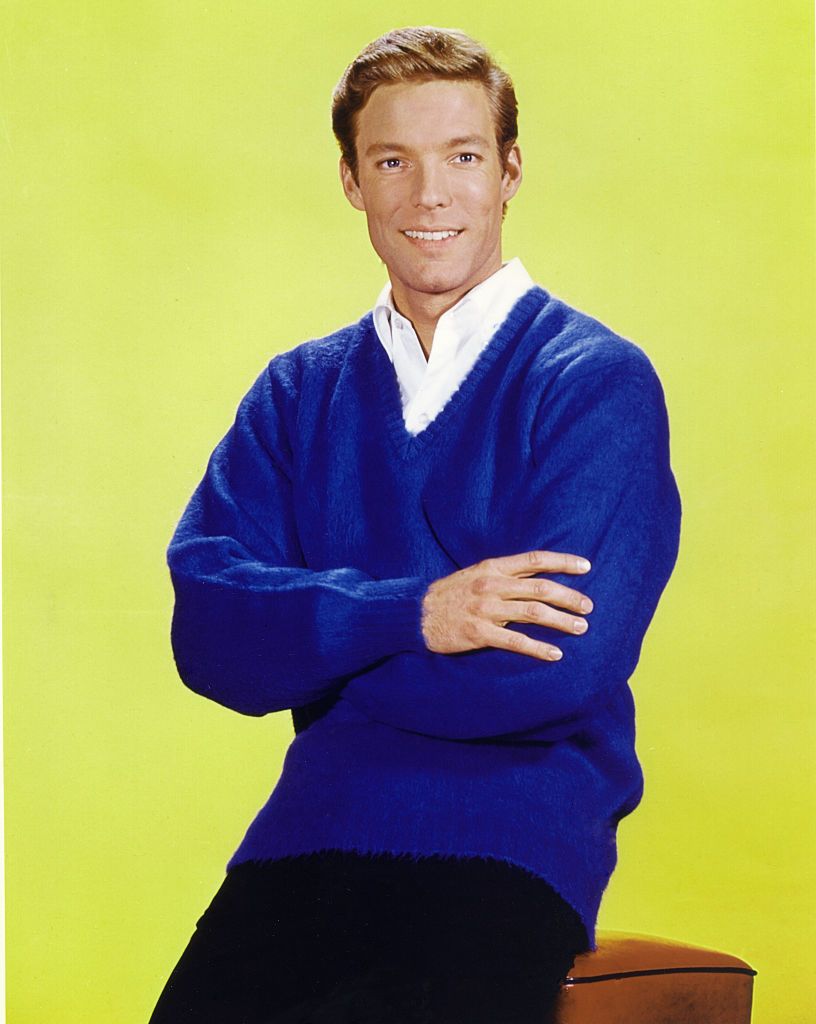 Portrait taken of Richard Chamberlain on January 1, 1962. | Source: Getty Images
In 1984, Chamberlain and Rabbett tied the knot in a civil union, but it wasn't until decades later in 2003 that he came out as a gay man through his autobiography, "Shattered Love." Chamberlain brought life to some of the best leading on-screen men in "Shogun" and "Dr. Kildare."
Although he played a gay man in the film "A River Made to Drown In," he never dared speak of his truth. However, after his peak in Hollywood, he revealed that there was no longer any reason to conceal the truth. He said, as reported by Entertainment Weekly:
"I'm not a romantic leading man anymore, so I don't need to nurture that public image anymore."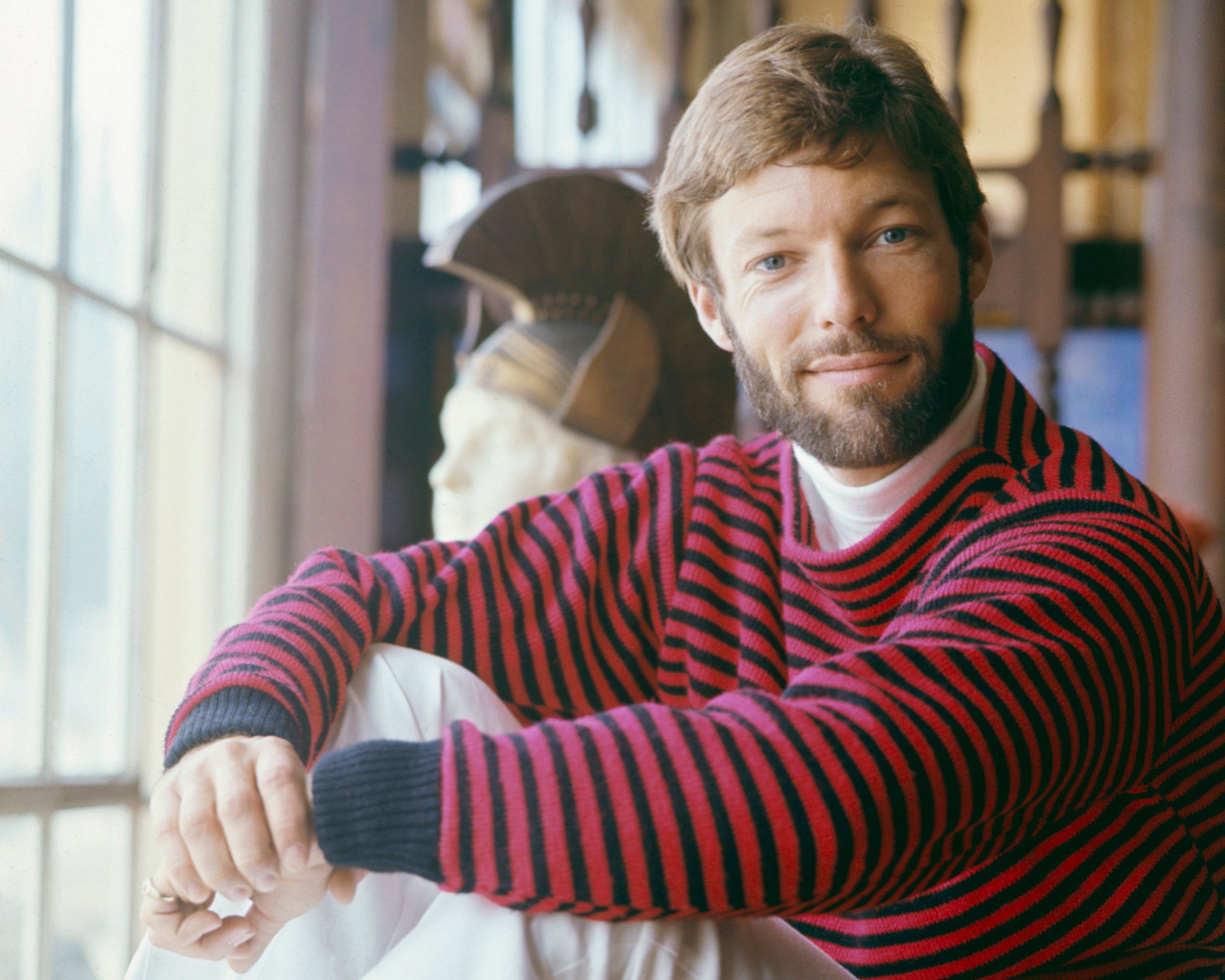 Richard Chamberlain during the Off-Broadway Opening Night after party of "Sticks and Bones" at Ktchn in The Out NYC on November 6, 2014. | Source: Getty Images
It was never explicitly announced that he was dismissed for being gay, but those he kept in touch with from the show know the real reason.
In 2003, Chamberlain said, "I'm gay," during a play at Berkshire Theater Festival. In the production, directed by Rabbett, Chamberlain took on the role of an ambassador who comes out to his family as a gay man.
Rabbett also helped edit his lover's memoir and encouraged him to reveal his truth. "We paid a high price for Richard's fame," Rabbett said in an interview.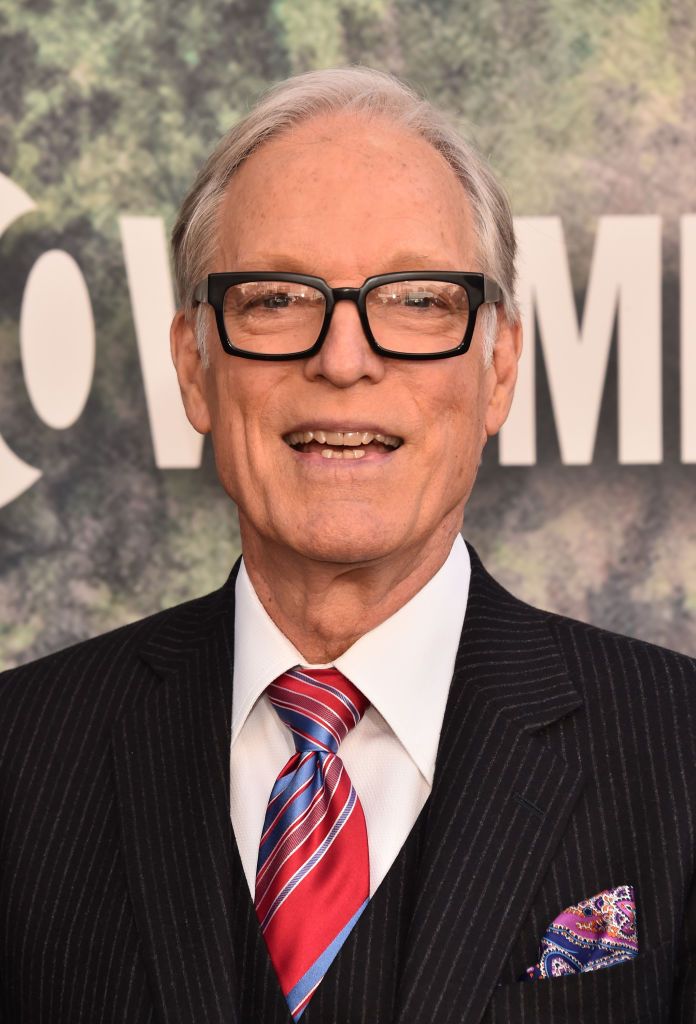 Richard Chamberlain during the premiere of Showtime's "Twin Peaks" at The Theatre at Ace Hotel on May 19, 2017, in Los Angeles, California. | Source: Getty Images
Unfortunately, Chamberlain and Rabbett's marriage ended with a divorce after 33 years of marital bliss. According to an outlet, their split came with Chamberlain's plans to dedicate his years to acting.
"Martin served as Richard's manager for years, but getting older and being out in Hawaii for so long, he really didn't have the connections to make a big push for Richard," a source said.
Meanwhile, Chamberlain continued his passion for acting in Los Angeles, where new opportunities on film and television appeared. Although he thinks working will complete him, the actor's friends believe he will grow lonely away from his partner.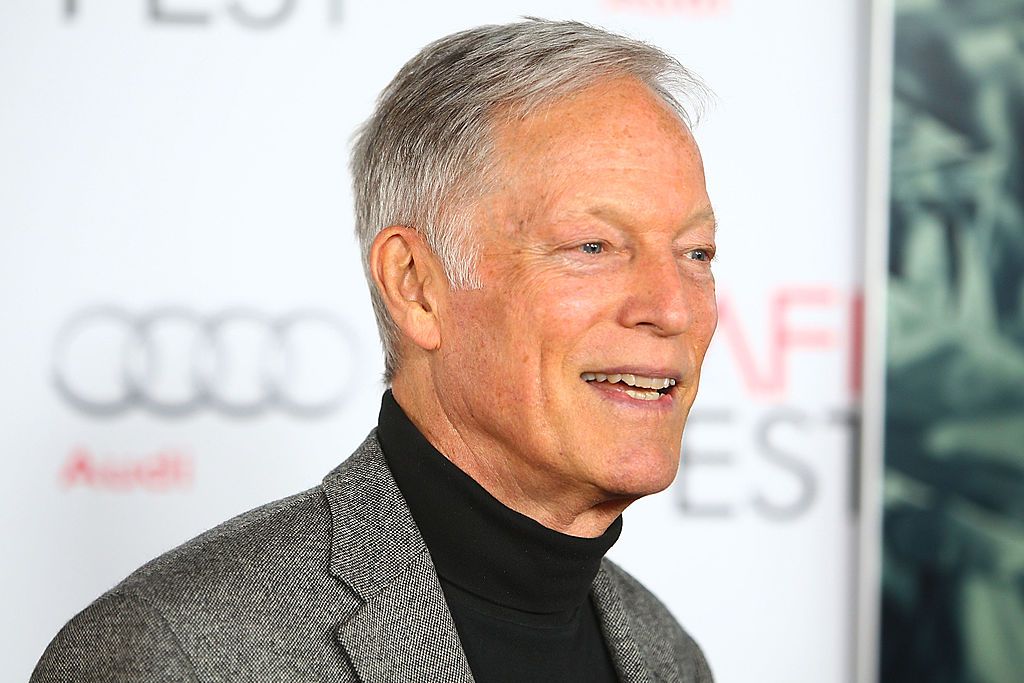 Richard Chamberlain during the Gala screening of "Shame" at Grauman's Chinese Theater in Hollywood during AFI Fest 2011 on November 9, 2011 in Hollywood, California. | Source: Getty Images
EURE'S STRUGGLE IN THE INDUSTRY
While Chamberlain lived most of his life closeted, his former lover, Eure, did not conceal his sexuality. Although he didn't flaunt his being gay, Eure didn't hide it. "Other big-name and very closeted stars on ["Days of Our Lives"] perhaps felt uneasy and feared he might out them," Bennett said.
Eure later revealed that he was fired from the show for being gay and that his sexuality put a dent in his Hollywood career. It was never explicitly announced that he was dismissed for being gay, but those he kept in touch with from the show know the real reason.
Like Chamberlain and Eure, some celebrities hid their identities, and others did not mind letting the world know. Comedian Ellen DeGeneres is among those who proudly told the world she was gay and continued rising as a Hollywood star.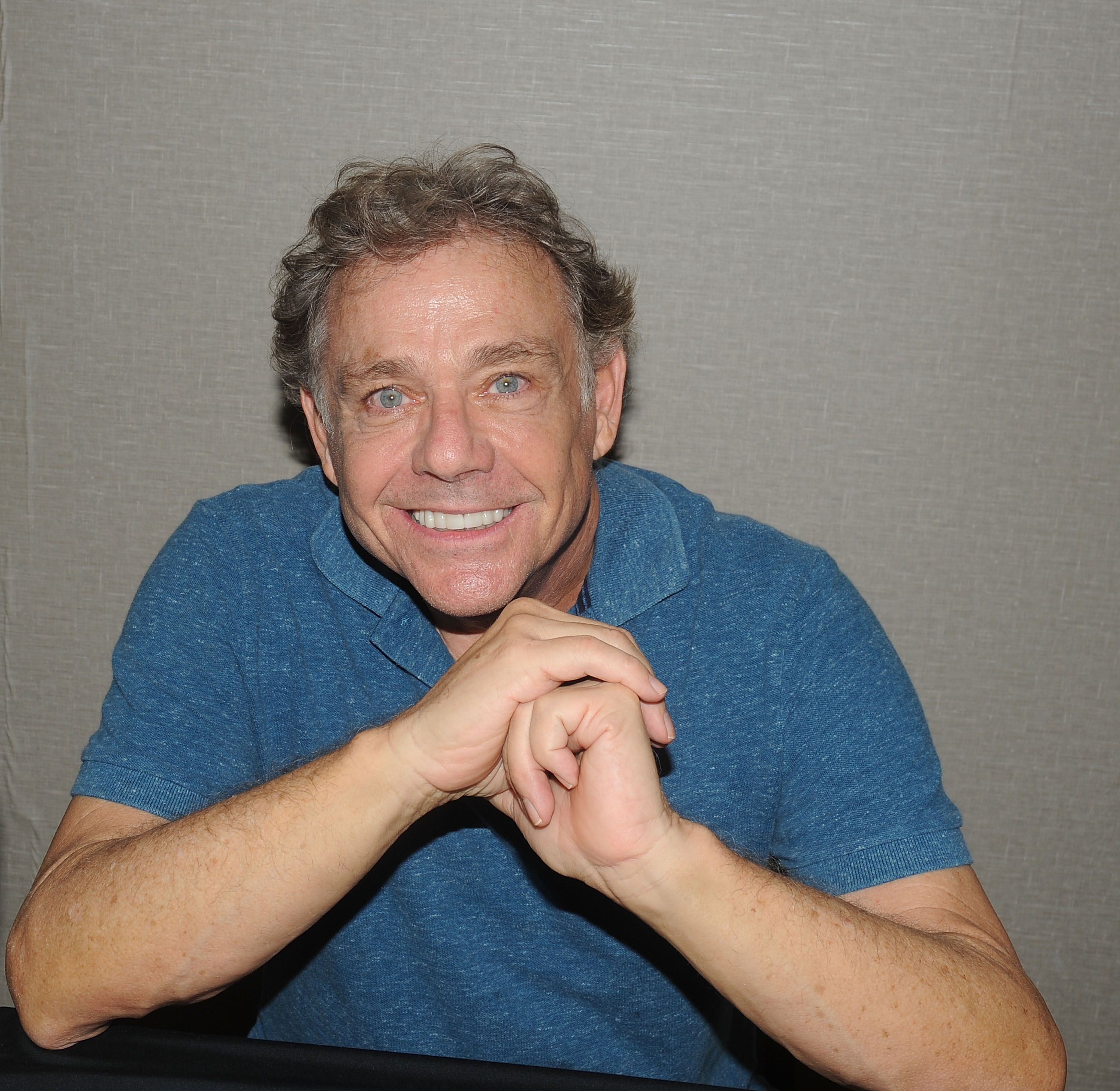 Wesley Eure during the Chiller Theater Expo Winter 2017 at Parsippany Hilton on October 27, 2017, in Parsippany, New Jersey. | Source: Getty Images
Meanwhile, her wife Portia de Rossi had a mindset like Chamberlain and hid it from everyone to keep her career safe. Fortunately, when DeGeneres and de Rossi became friends, the talk show host helped the actress accept reality and find the courage to tell her truth.
The couple met in 2000 at a Rock the Vote concert and became a married couple when gay marriage was legalized. De Rossi is currently proud of being a lesbian and isn't shy to tell her story to the world, hoping that it brings courage to those in the position she once was.
Please fill in your e-mail so we can share with you our top stories!