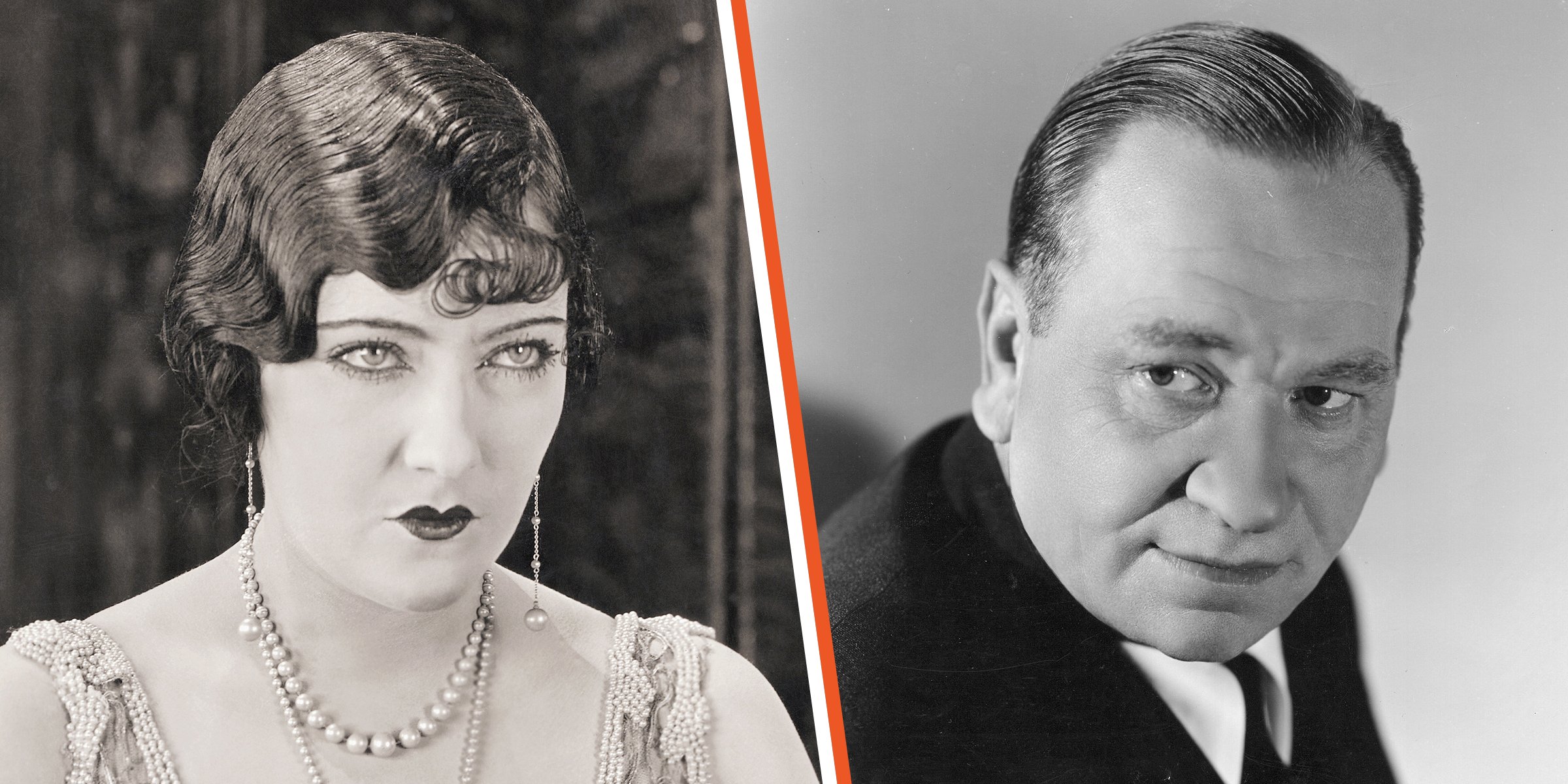 Getty Images
Gloria Swanson Realized 1st Marriage Was a Mistake Early — Her Ex Caused the Death of Their Unborn Child
Gloria Swanson was married six times and had several affairs, including her union to Wallace Beery. He went from being tender and caring, to rough and inconsiderate on their first day as a married couple. He later tricked her into getting an abortion.
Gloria Swanson was the silver screen's golden goddess, who, behind the scenes, lived a tumultuous life. After six marriages and several affairs, her autobiography, "Swanson on Swanson," became a must-read for many curious minds beyond the Hollywood scene.
Her first marriage to Wallace Beery was one she regretted most. After accepting his proposal despite her unsure heart, she realized their union was a big mistake on the wedding night. Not only did he have improvidence with money and infidelity, but he also tricked her into an abortion.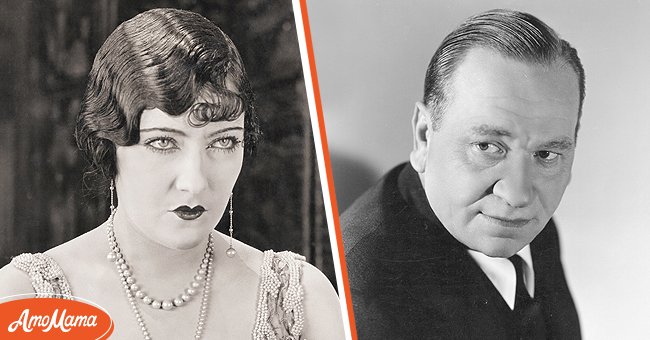 [Left] Gloria Swanson in "Beyond the Rocks" in 1922. [Right] Wallace Beery pictured circa 1931. | Source: Getty Images
Swanson's parents separated as a teen, and she moved into a new apartment with her mother, Addie, who kept busy entertaining her friends and a new lover. The "Sunset Blvd." star believes that her mother was trying to send her a message. She said:
"If I was old enough to leave school and command a large salary, then I was old enough to stay home alone nights and give her a chance to have some life of her own [sic]."
Despite making money for the family, Addie was not impressed nor proud of her daughter's career. She would have felt differently had Swanson chosen to become a singer. "I could see less and less place in her life for me," the actress said.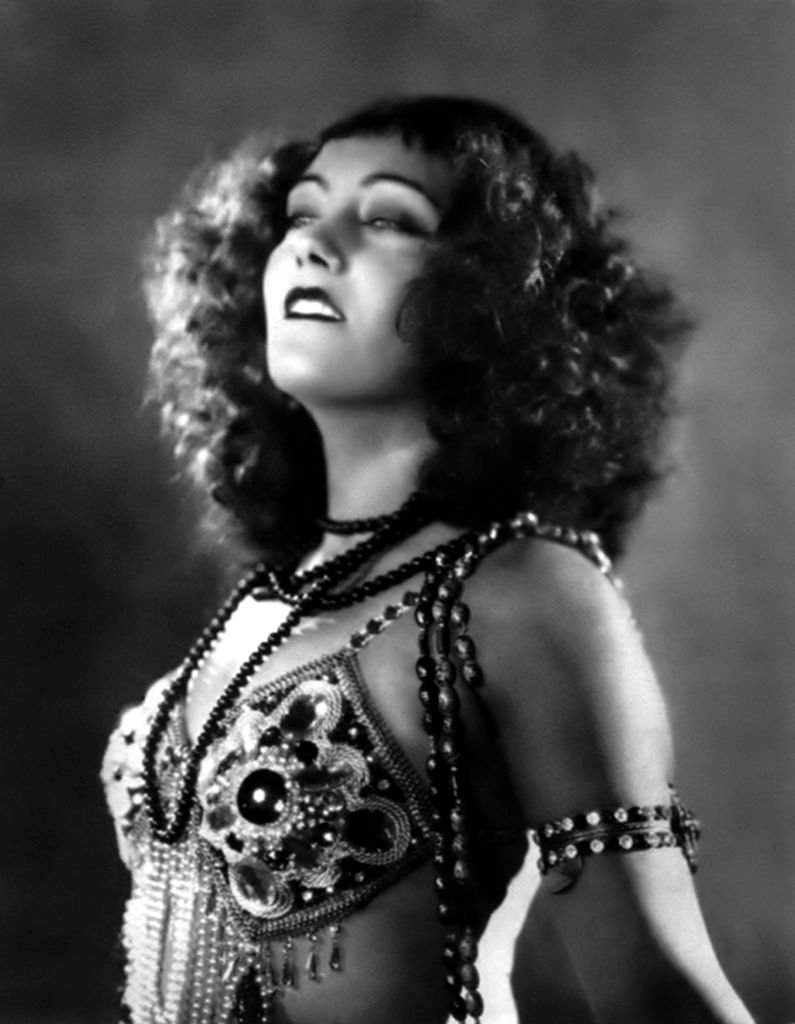 Gloria Swanson poses for a scene from the movie "Stage Struck." | Source: Getty Images
Swanson's relationship with her father was no better. Not only did she hide her mother's beautiful life without him, but also the amount of money she made at sixteen. In essence, she kept everything to herself and wrote him a few meaningless letters.
Naturally, when she met Beery, an older man who could protect her, Swanson felt happy. Beery, who went from circus elephant handler to movie star, didn't waste time asking Swanson to marry him. Although she was unsure of her love, she agreed without her parents' permission to marry.
Initially, the couple wanted to drive off on Swanson's seventeenth birthday to tie the knot secretly, but when the registry clerk refused to believe the "Queen Kelly" star's age, they had to loop Addie in to have a parent's consent. With Addie's blessing, the three went to the license bureau for the marriage.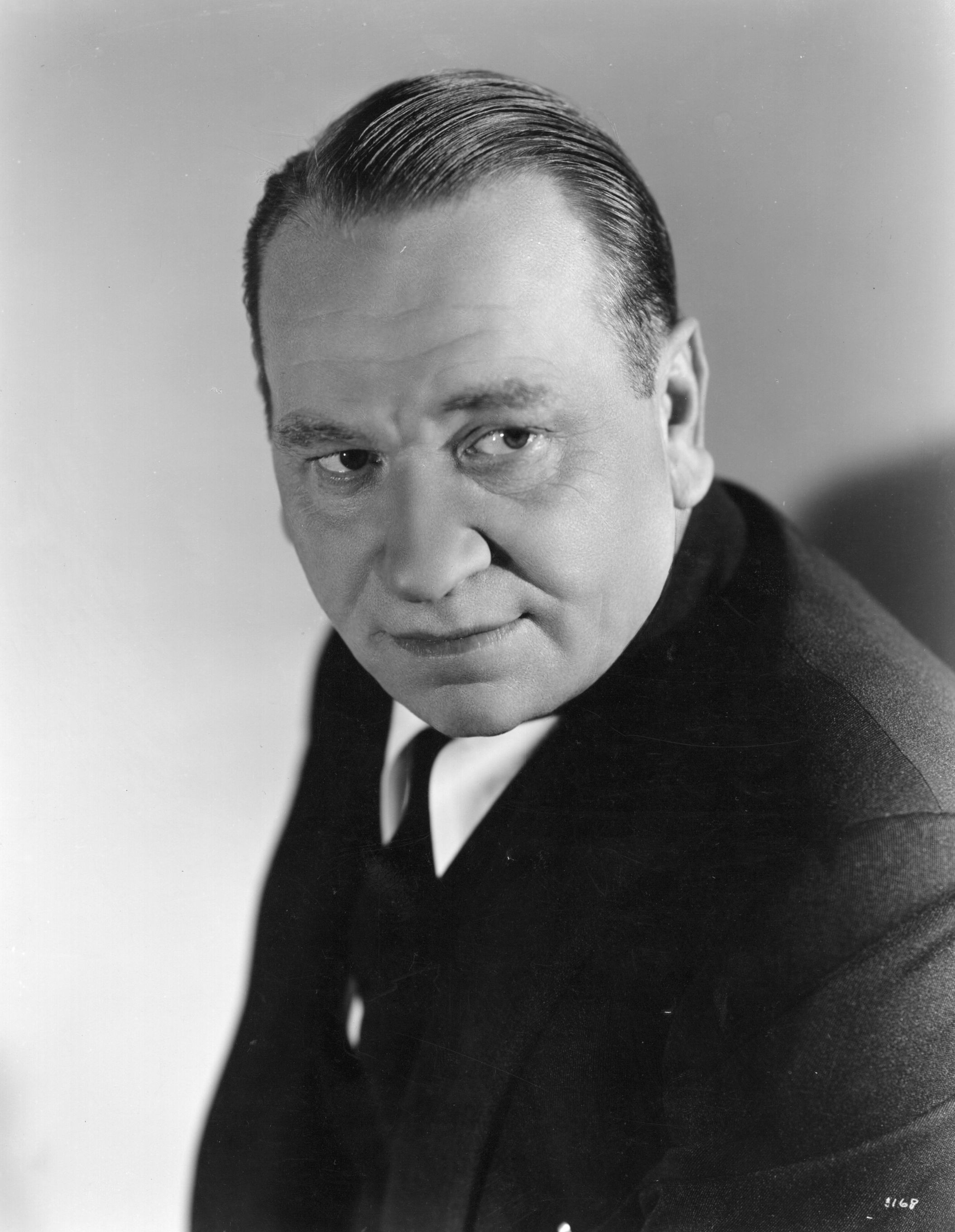 A black and white portrait of Wallace Beery, circa 1931. | Source: Getty Images
THE MARRIAGE WAS A MISTAKE
Their first night as a married couple was spent in a hotel. While the bride fixed herself up, the groom had a drink at the hotel bar. Sadly, the evening was nothing close to romantic for Swanson, who felt her husband's character change in bed.
Swanson also famously had a relationship with JFK's father, Joseph P. Kennedy, in the 20s, among her other affairs.
Beery remained rough and did not care about his wife's feelings despite calling him out. According to Swanson, she was "absolutely terrified and repulsed until I heard him snoring." At that time, she knew that she had made a big mistake.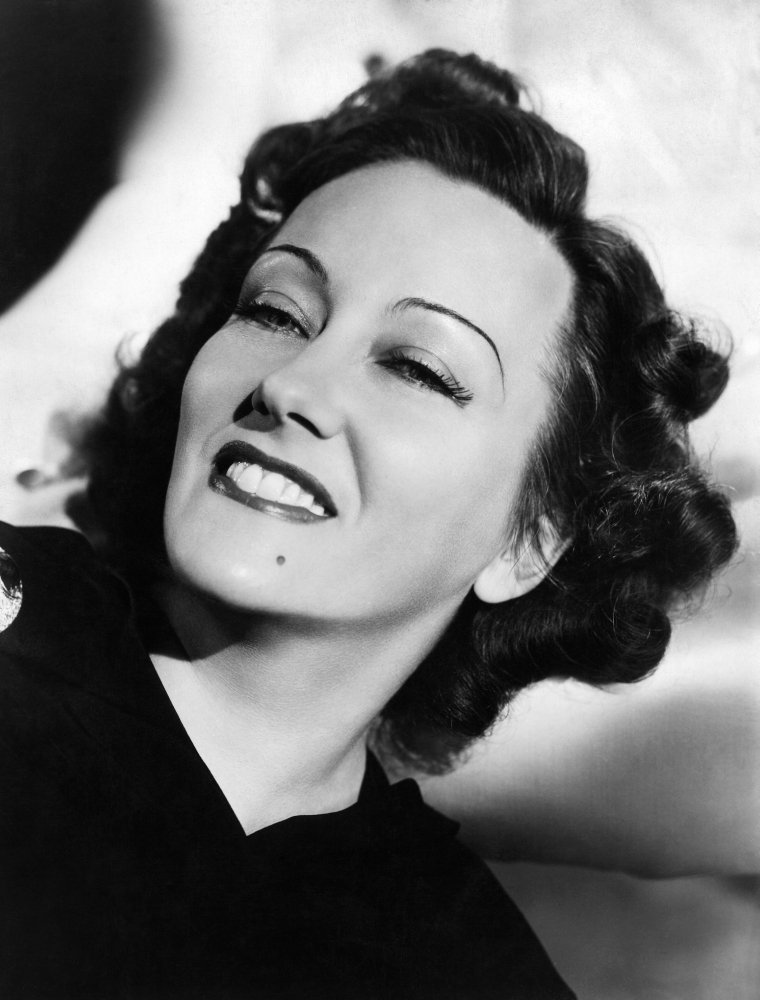 A publicity still of Gloria Swanson, circa 1941. | Source: Wikimedia Commons
The more Swanson got to know Beery, the more she realized that she married an overgrown child who did not think before acting. He did not know self-control nor tidiness, and her feelings of safety around him were gone hours after they said, "I do."
Things worsened as time passed, especially when the actor began cashing in Swanson's weekly checks. She revealed:
"I never saw one penny of my money while I was married to him."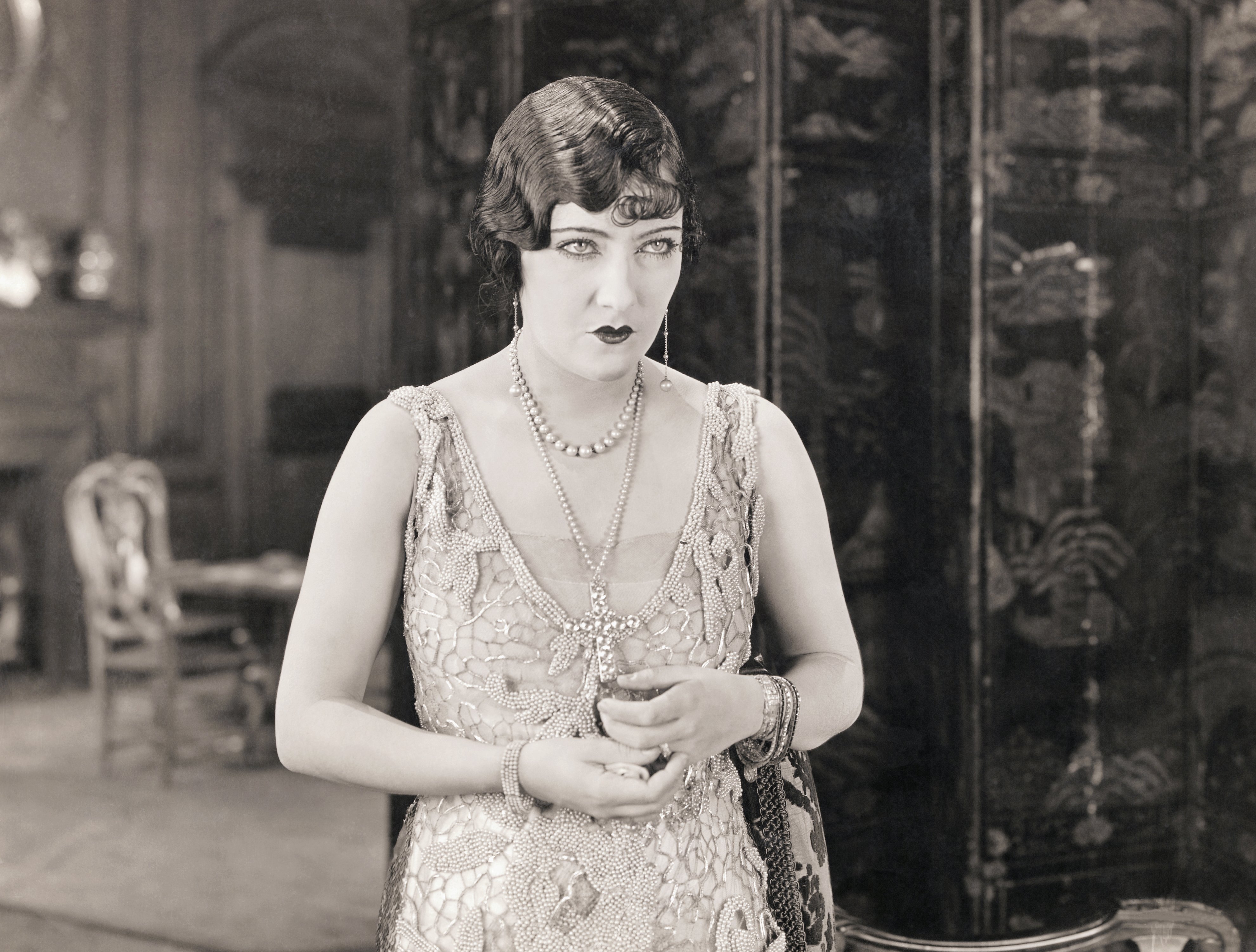 Gloria Swanson in the film "Beyond the Rocks," circa 1922. | Source: Getty Images
BEERY TRICKS HER INTO AN ABORTION
In return, Beery bought his bride gifts, which she actually paid for. Swanson took any comfort her husband gave, especially as she discovered that she was pregnant.
Sadly, things went downhill for the couple. Once on her way home, Swanson saw her husband with another woman, wearing a similar hat he had given her. Many things ran through her head. But given her long days working and busy schedule, she never found out who the woman was.
She was also fixated on the idea of having a child and hoping that their family would grow into a large want. When she told Beery of the pregnancy, he was joyful but also concerned about his wife's career, wanting to work continuously.
Although Swanson agreed, her bout of morning sickness prevented her from functioning correctly. To help, Beery gave her five pills that he got after conferring with his mother. The "Sadie Thompson" star later found herself in a hospital bed with a nurse telling her she could have more kids.
It turned out that the pills were no remedy for morning sickness. When Swanson brought the bottle to a pharmacist, he said, "What I usually recommend when folks come in here and ask for this stuff is that they think it over. If I were you, I wouldn't take a chance on killing myself."
"I'd just go ahead and have the baby," he added. Although Swanson had already packed her bags and gone home, her marriage was completely over.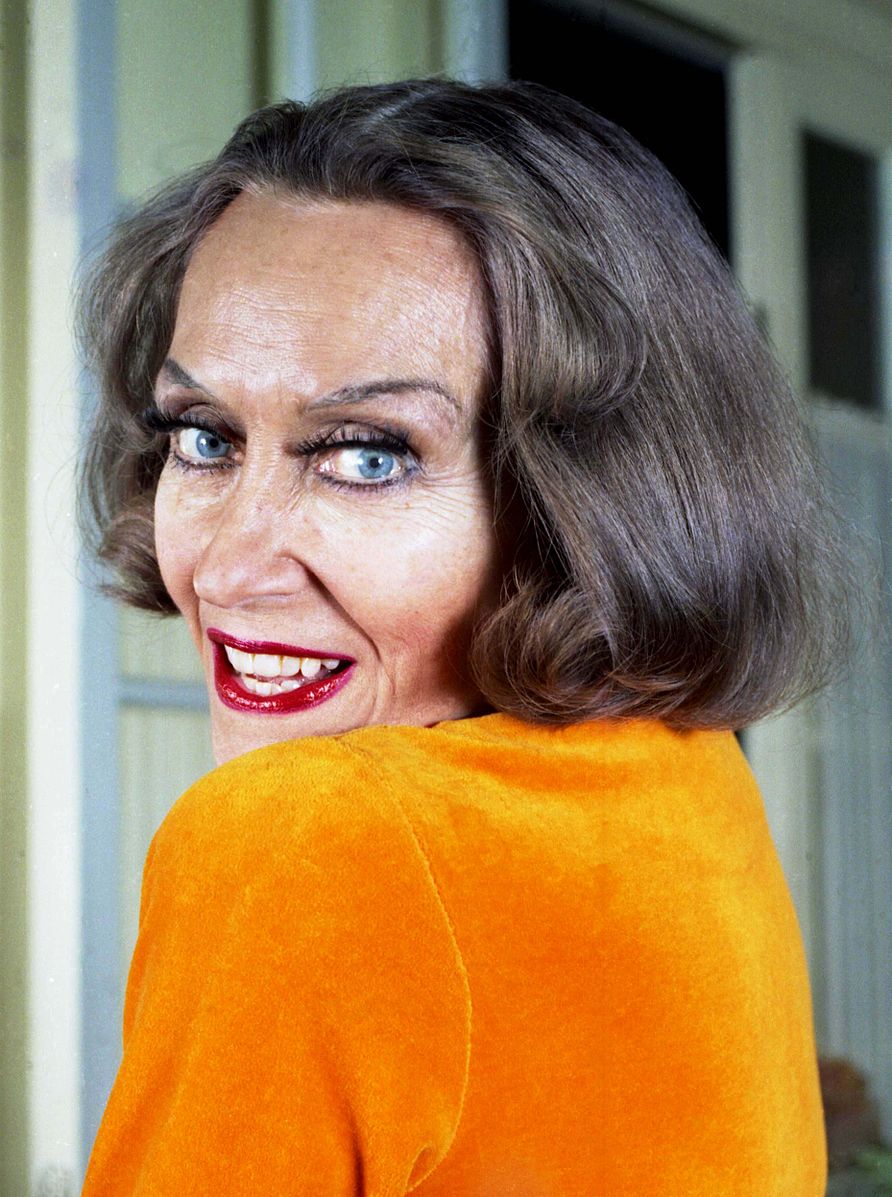 Gloria Swanson poses in her New York City apartment. | Source: Wikimedia Commons
SWANSON'S OTHER RELATIONSHIPS
Swanson remarried in 1919 to Herbert K. Somborn, a man old enough to be mistaken as her father. Although their marriage ended in divorce, it brought Swanson her first daughter, Gloria, born in 1920. According to Somborn, his wife went to bed with 14 men, an accusation she vehemently denied.
She later married her third husband, Henry de La Falaise, Marquis de La Coudraye. A day after their wedding, she had an abortion without telling her husband. She feared for her career if she had the baby, but she nearly died from the operation instead.
When her third marriage failed, Swanson wed Michael Farmer, a charming man with a violent temper. She carried his child, Michelle, born in 1932. Her third marriage to William M. Davey was short-lived before she tied the knot with her sixth and final husband, William Dufty, at 76 years old.
Swanson also famously had a relationship with JFK's father, Joseph P. Kennedy, in the 20s, among her other affairs.
Please fill in your e-mail so we can share with you our top stories!