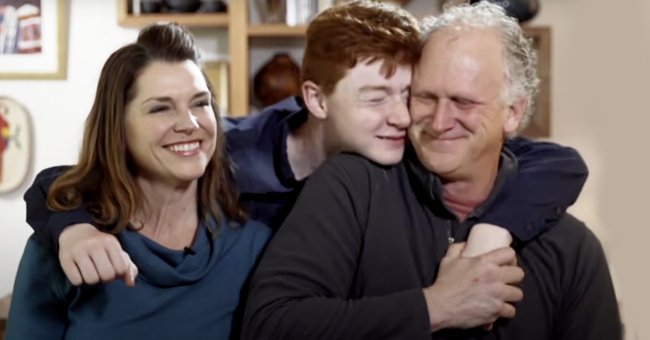 youtube.com/BoysandGirlsAid
Boy Who Had Been in 15 Foster Homes Gives up Hope of Adoption until a Couple Sees Him on TV
One boy spent more than a decade bouncing between different foster homes. His trust in adults was broken, and he did not see a happy and secure family in his future. However, fate had other plans for him.
After 11 years in the foster system, Alex had very little hope that he would find a forever home. The thirteen-year-old from Oregon, US, had an unsettling childhood that left him longing for a family to call his own.
Meanwhile, Jenny and Stephen Madkour's lives changed forever in 2017 when they saw a child in need on Jeff Gianola's Wednesday's Child segment—the child was Alex.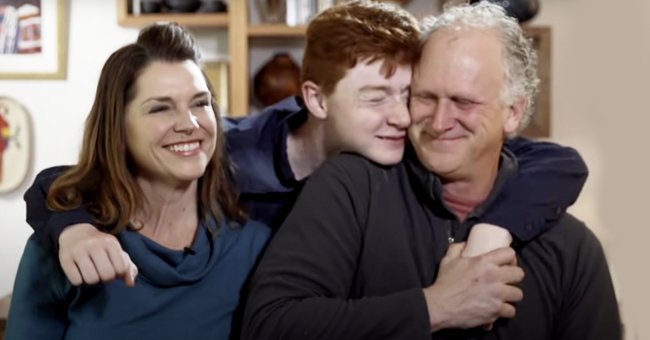 A teen embraces his adoptive parents. | Source: youtube.com/BoysandGirlsAid
The couple had planned to adopt for a while, and when they saw Alex, they instantly wanted to know more. They discovered that the youngster was unsure about being adopted and wanted to meet his potential parents first.
Jenny shared that his feelings and apprehension made sense, considering the uncertainty he was used to. Alex had been with 15 different foster families, and he stated:
"It was a really big struggle to [think] OK, I'm going from this home, in two weeks I'm going to another home."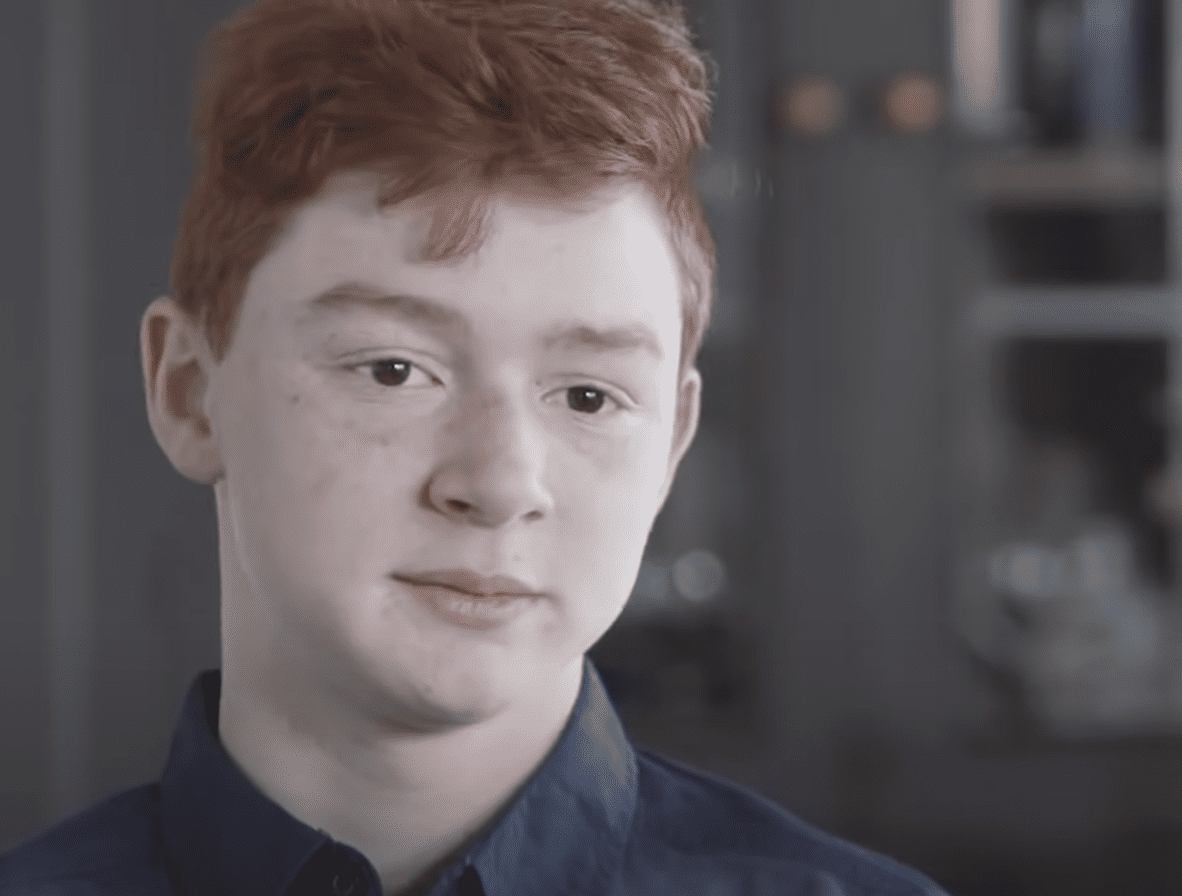 A youngster who spent 11 years in the foster system. | Source: youtube.com/BoysandGirlsAid
Alex was doubtful when his caseworker at Boys and Girls Aid told him a couple was interested in adopting him. He said: "I didn't believe them. This is not going to happen. You guys are just trying to fool me."
Once he met the Madkours, he realized they were serious about permanently welcoming him into their lives. The reality eventually sunk in, and Alex was thrilled.
GETTING TO KNOW EACH OTHER
Jenny shared that the video of Alex made all the difference. She added: "It was such a great thing, the way Jeff Gianola talked to him and Alex's interaction with him. It gave us a glimpse of who Alex is."
The couple, who live on a farm, looked forward to introducing Alex to their animals. The teen adapted quickly and could be seen enjoying his time operating the tractor and playing between the pigs.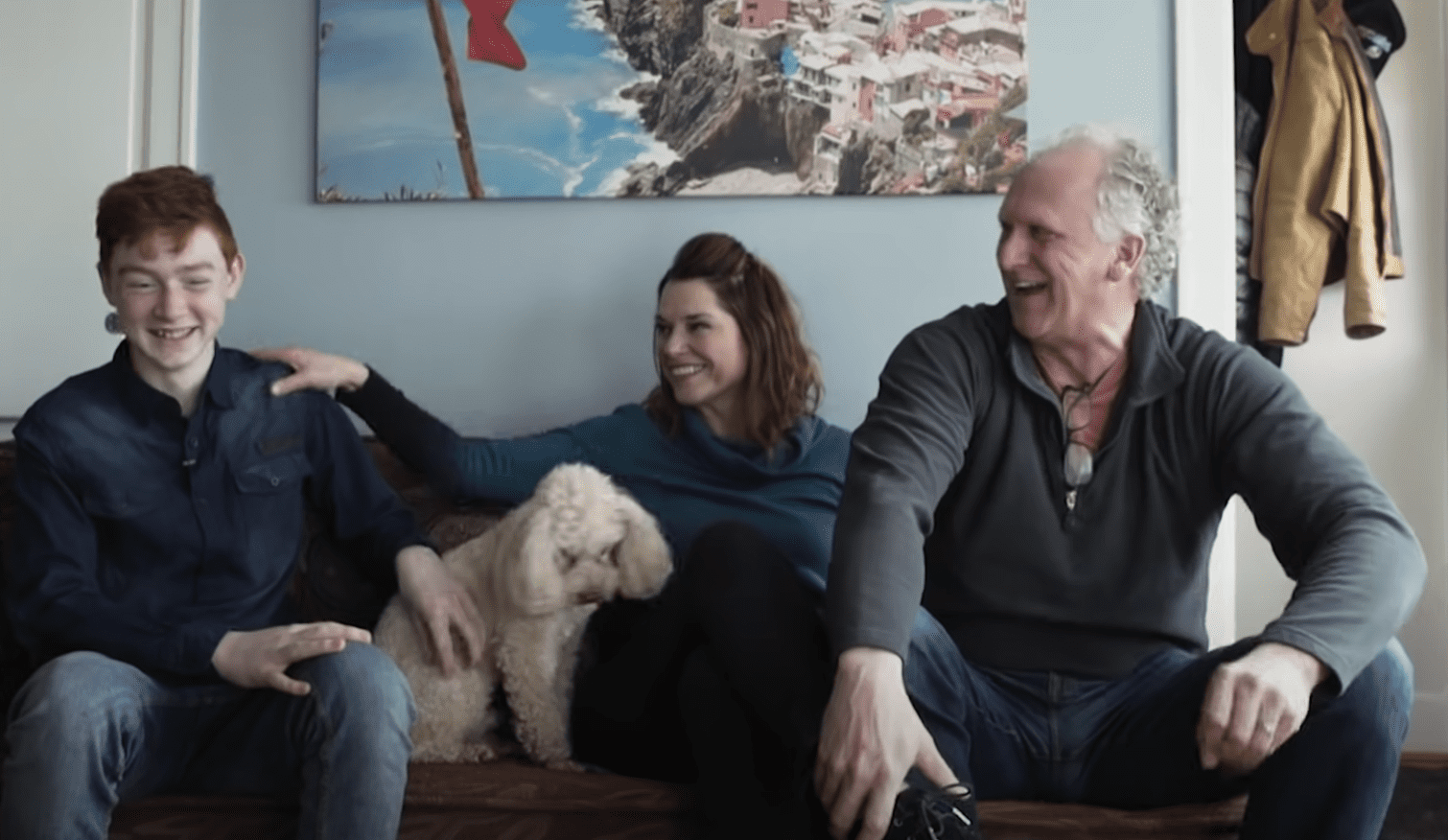 A happy teen and his new adoptive family. | Source: youtube.com/BoysandGirlsAid
LOOKING FOR SOMEONE TO LOVE THEM
Alex gained a whole new life thanks to his adoptive parents, but they stated that they gained more. The couple adored their son, and he was grateful that they found him. He expressed: "I didn't think I was going to find a forever home this good."
The couple shared their story to encourage others to consider adoption. Jenny said: "There are a ton of kids who are just looking for someone to love them."
Alex's story touched many people, and users applauded the couple for opening their hearts and home to the youngster. One commenter wrote: "Nothing beats a happy ending. They all seem made for each other."
Another added: "He's bouncing around unselfconsciously like a younger child. It's as if he's getting a loving childhood back. I hope he knows nothing but happiness and love for the rest of his life."
ANOTHER BOY ADOPTED THANKS TO TV
Many children are still waiting to be adopted, and often they are given a chance to share their longing on television. One nine-year-old boy received 5,000 adoption offers after pleading for a family during an emotional speech.
Jordan's clip aired in 2020 and touched many hearts around the country. The Oklahoma Department of Human Services could not keep up with all of the applications to adopt him, and he was eventually placed in a loving home.
The youngster was thrilled like Alex. Both boys could not believe they finally found a place to call home and people to call family.
Please fill in your e-mail so we can share with you our top stories!