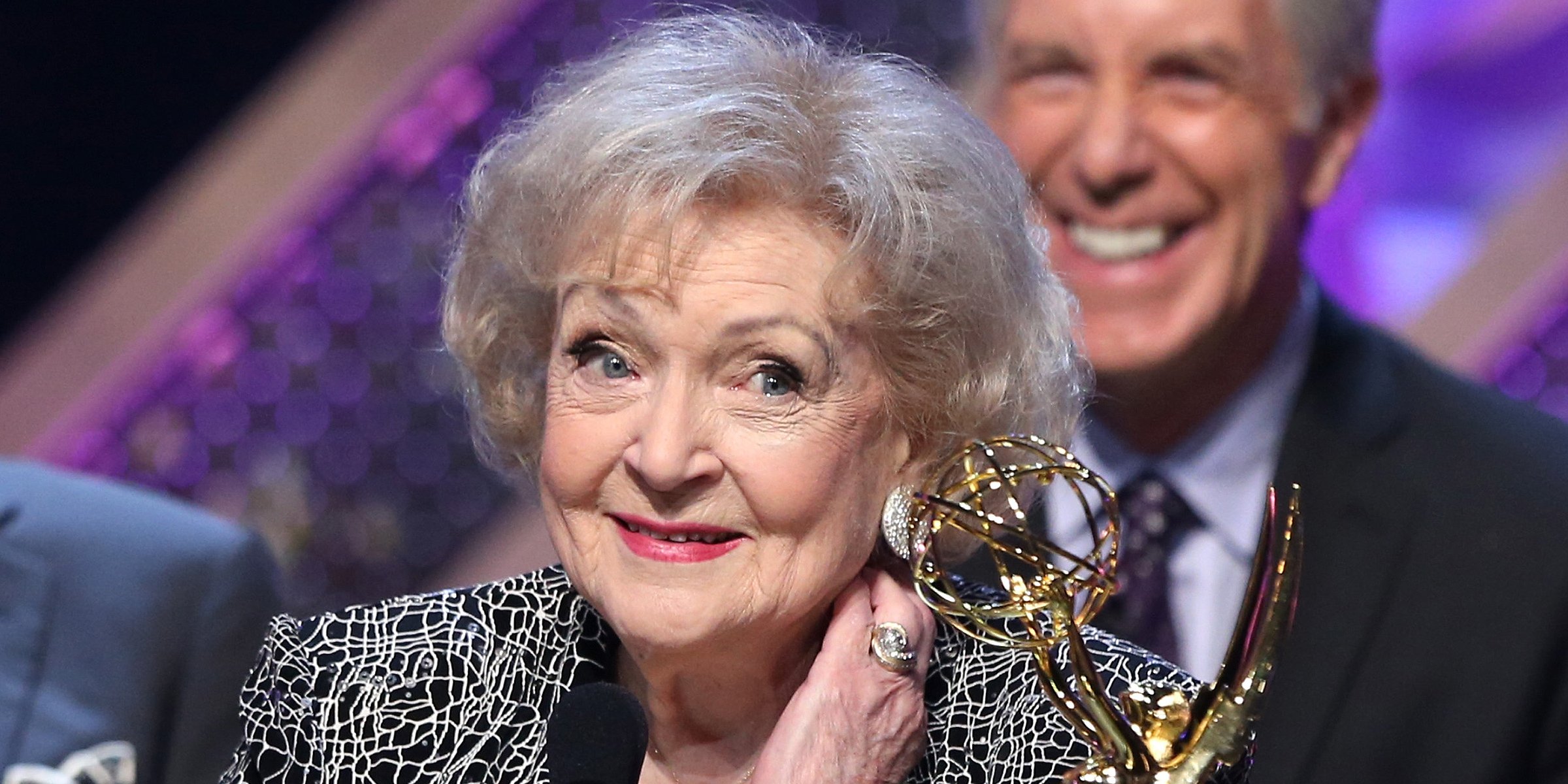 Getty Images
Betty White Wed 'Wonderful Man' Who Wanted Her to Quit Her Career — He Married Another Actress after Their Divorce
Betty White thought she was making the best decision possible when she married theatrical agent Lane Allen. But the marriage crashed after Allen demanded she quit her Hollywood career and be a stay home wife to raise their kids.
Iconic TV star and actress Betty White rose to fame starring in sitcoms like "The Mary Tyler Moore Show" and "The Golden Girls."
Behind the scenes, White was involved in two bad marriages early on in her life, with her second husband demanding she abandon her career and be a stay-at-home wife. Luckily the actress would meet the love of her life later on, and the pair remained married for more than a decade.
WHITE FELL IN LOVE WITH A PILOT AS A YOUNG LADY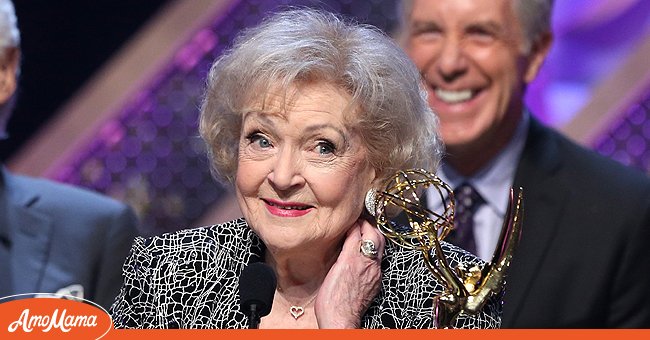 Actress, Betty White | Photo: Getty Images
White's career started in 1939 when she sang an abridged version of the song "The Merry Widow" by Franz Lehár during an experimental television transmission.
During World War II, she worked with the American Women's Voluntary Service, appearing on radio shows like "The Great Gildersleeve" and providing voice-overs for radio commercials.
During this time, she met the army P-38 pilot Dick Barker, a chicken farmer. The pair started a relationship, were engaged for most of the war, and had plans to live together on the coast of Los Angeles.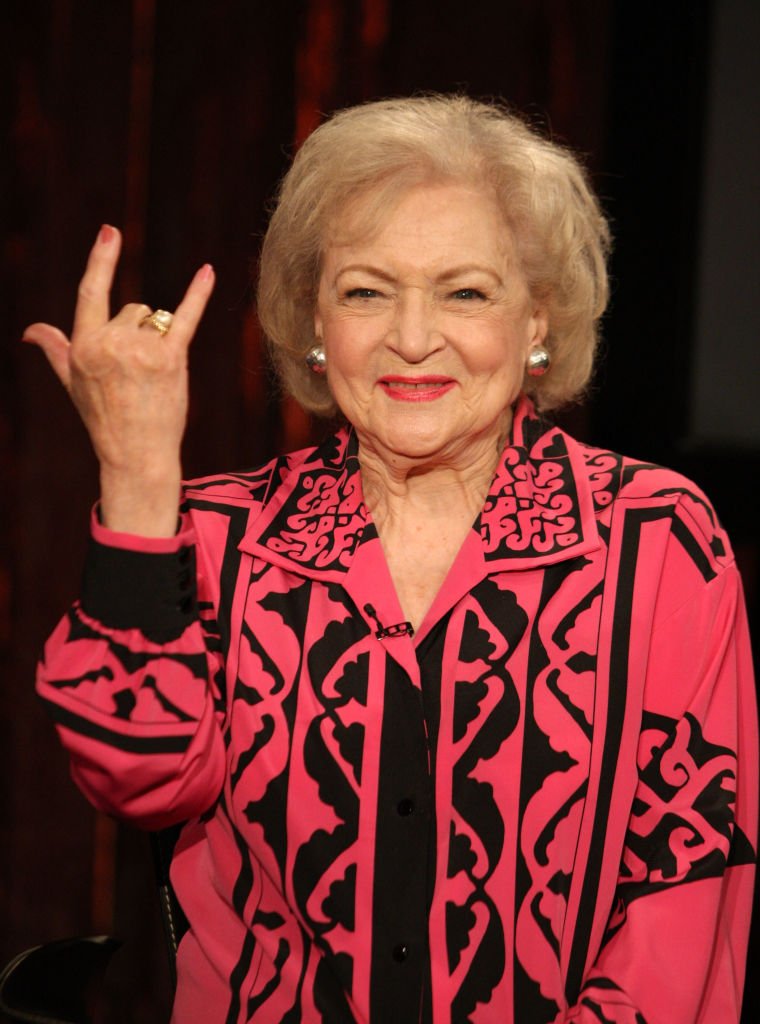 Betty White on June 11, 2009 in New York City | Source: Getty Images
When they got married after the war was over, Barker drove her 800 miles to a chicken farm in Belle Center, Ohio.
There, the couple started living with Barker's parents, and they would sometimes ask White to go out and kill a chicken and make dinner for the family, but she could not do it because she loved animals.
White realized living as an Ohio farm-wife was not the life she planned for herself, and marrying Barker was quite a huge mistake. After eight months of marriage, she left the marriage and moved back to California in 1945.
WHITE'S SECOND MARRIAGE TO LANE ALLEN
Two years after her marriage to Barker ended, White met Hollywood agent Lane Allen, and the pair got married in 1949. The early years of their marriage were good, but Allen wanted the TV Host to give up her career and stay home to raise their children.
White knew she had a calling to be on television, and her career was going quite well. She would not give that all up just because that was what Allen wanted, so like her first marriage, this also ended.
By 1951 two years into their marriage, Allen and White divorced, and afterward, the TV star declared she did not have two bad marriages. However, leaving her second marriage was the right thing to do, and she has never regretted it.
After their divorce, Allen married actress Randy Stuart famously known for her roles in movies like "God's Country" in 1958 alongside George Montgomery.
The pair never had children together, and White continued working as an actress while they were married, judging by her filmography.
MEETING HER THIRD HUSBAND AND GETTING IT RIGHT
After two bad marriages, White felt like a failure and wished she never agreed to marry either of her former husbands. She was still rueing that when she met Allen Ludden in 1961.
White was guest-starring in a game show called "Password," which was hosted by Ludden, a widowed father of three. She appeared on the show several times, and the two became good friends.
Ludden fell in love with the actress, and even though White was impressed with Ludden and felt the same way about him, she had no interest in moving to New York to be with him and was also not convinced about getting married again.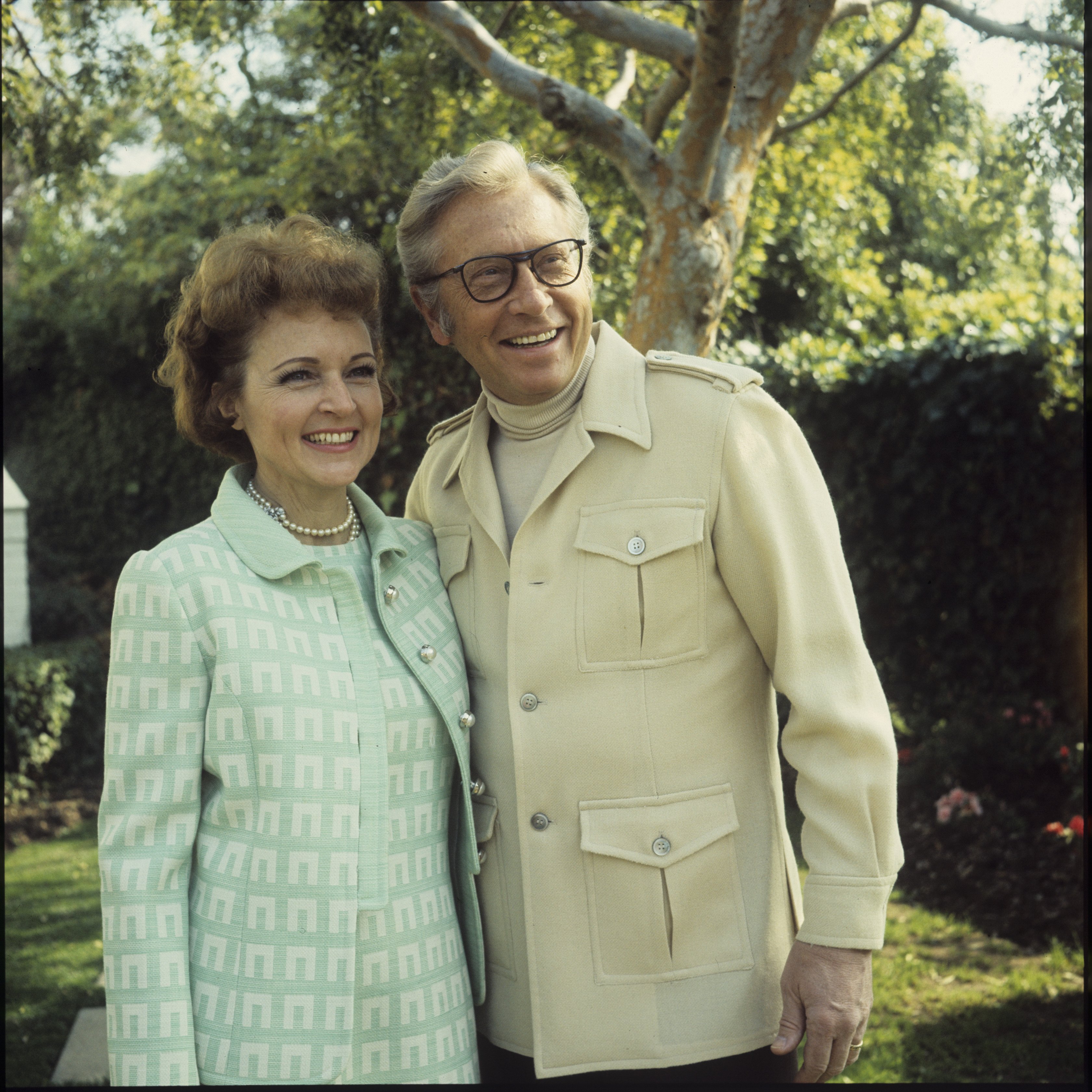 Game show host Allen Ludden with his wife Betty White Ludden during a photoshoot at home layout for the "Password" on February 14, 1972 | Source: Getty Images
However, the father of three was persistent with asking her to marry him, and after about a year, during Easter, he sent her a white stuffed bunny with diamond earrings attached to its ears and a card that read, "Please Say Yes?"
That night while they were speaking on the phone, White finally accepted his request, and in 1963, they were married. Her third marriage turned out to be the best, and the couple was so in love that Ludden would randomly call her out on a date long after they were married.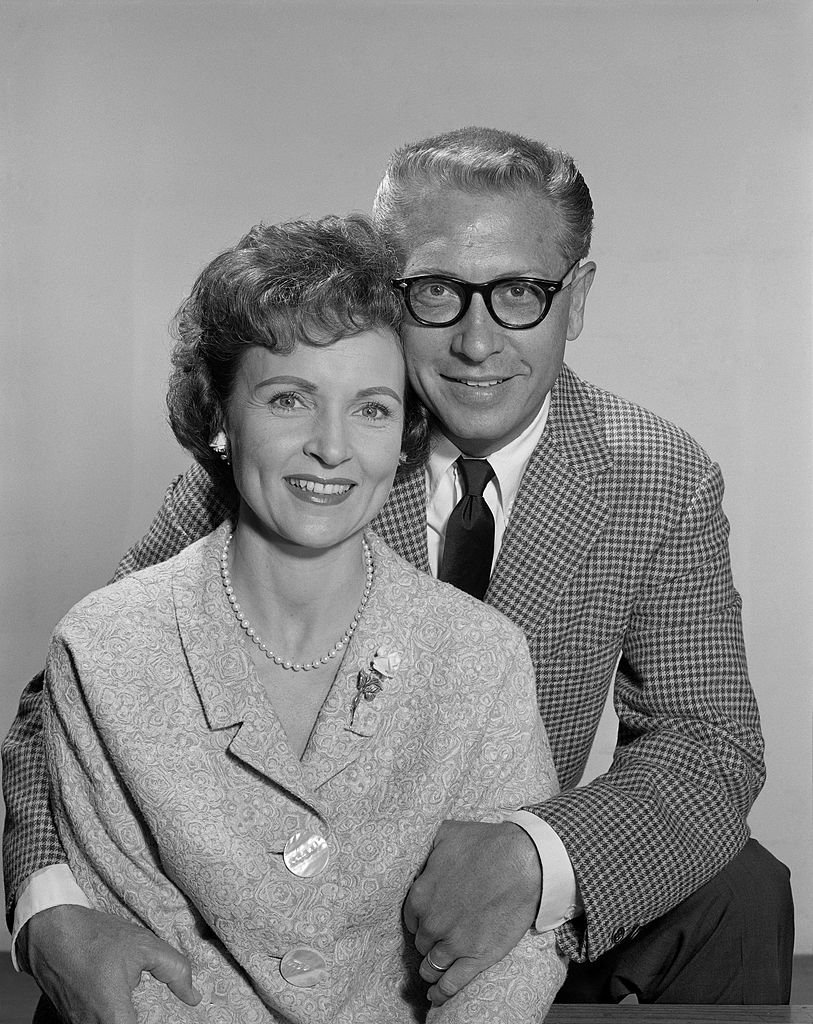 Actors Betty White and Allen Ludden for pose for the show the "Password," on June 28, 1962 | Source: Getty Images
They would eat barbecued chicken, have a glass of wine, put on music, and dance. Ludden and White remained married for 18 years until the former sadly died of stomach cancer in 1981.
Reminiscing about her third marriage, White explained that once she found out about his cancer diagnosis, the pair knew they had to make the most of every little time they had left.
She also revealed that waiting for a year before saying yes to the most amazing man she knew was a mistake because she wasted a whole year they could have had together. White confessed:
"I made two mistakes before Allen, but the love of your life doesn't come along in every life, so I am very grateful that I found him."
After his death, White had no interest in getting hooked again, and she said, "Once you've had the best, who needs the rest?'"
WHITE CHOSE NOT TO HAVE KIDS
White never had biological children with her husbands even though she could. The actress revealed she never regretted not having kids because she realized becoming a mum meant she would have to stay home and give up on her career.
She, however, became stepmother to Allen Ludden's three kids: David, Martha, and Sarah after she married him in 1963. Ludden's first wife and the mother to the kids, Margaret McGloin, had died of cancer in 1961.
The actress loved being a stepmother to the kids declaring she felt blessed to take on the role. She revealed: "You know what? I never had children biologically. I married someone who had three children. And how blessed I was to have those three stepchildren."
BETTY WHITE DIED AFTER SUFFERING A STROKE
Betty White died due to a cerebrovascular accident in her home on New Year's Eve in 2021. The actress, aged 99, was just a couple of days away from what would have been her 100th birthday.
She had suffered a mild stroke six days before her death and, according to her longtime agent and friend Jeff Witjas, White died peacefully in her sleep.
After her death was announced, tributes poured in from people worldwide, including President Joe Biden and wife Jill, who praised the TV star for being a cultural icon.
Former U.S. first lady Michelle Obama also lauded the late actress for breaking barriers and serving her country well.
Witjas, on his part, said he thought the actress would live forever and that he believed White was not scared of dying because she wanted to be with her beloved husband Allen Ludden again. He was, however, going to miss her so much.
Please fill in your e-mail so we can share with you our top stories!