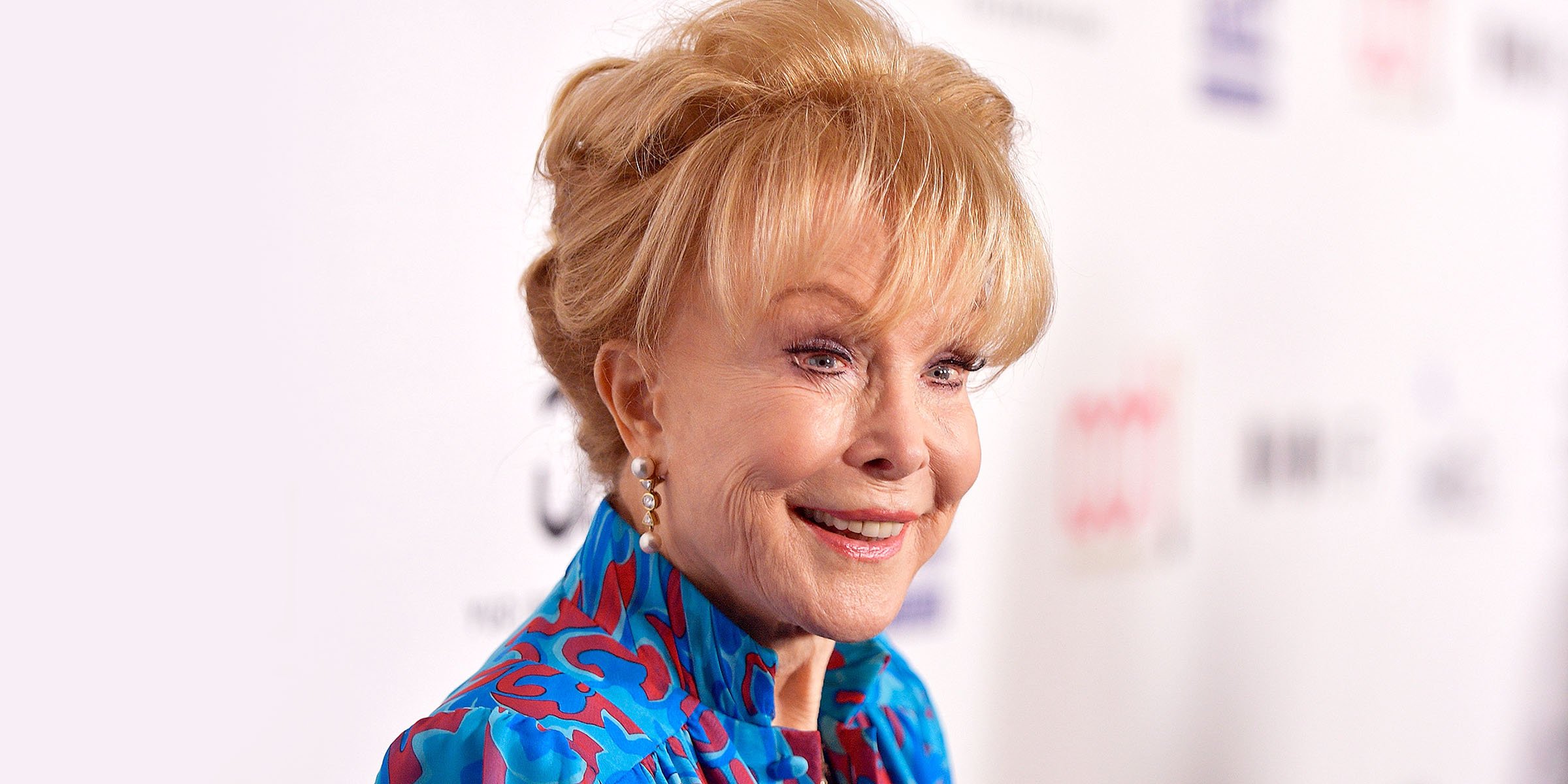 youtube.com/TLC Getty Images
Barbara Eden's Marriage Was Ruined after She Miscarried Her Second Baby
"I Dream of Jeannie" star Barbara Eden was willing to go through whatever challenge to have a blissful marriage with her first husband. However, losing their second baby, and carrying the lifeless fetus for weeks, had an effect they least expected.
Barbara Eden became famous thanks to her appearance on "I Dream of Jeannie." Before stardom, she was a struggling actress married to "Broken Arrow" star Michael Ansara.
The pair welcomed a son in 1965, but as time passed, Ansara's relevance in the industry declined, and he began getting insignificant roles— never the hero of the story.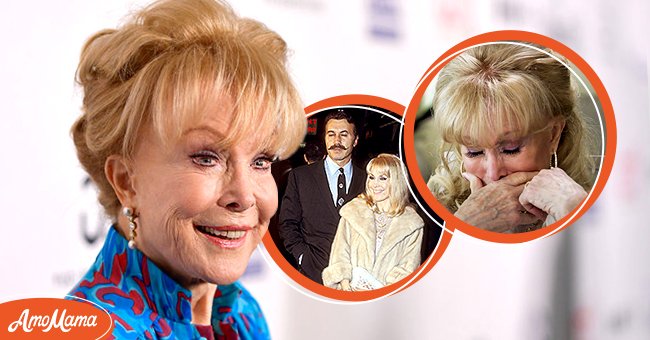 [Left] Barbara Eden at the 4th Hollywood Beauty Awards on February 25, 2018 in Hollywood, California; [Centre] Actress Barbara Eden and husband Actor Michael Ansara at the "2001: A Space Odyssey" Hollywood Premiere on April 4, 1968 at Hollywood Warner Cinerama in Hollywood, California; [Right] An emotional photo of Barbara Eden. | Source: youtube.com/TLC Getty Images
Eden was, however, cast for the iconic character Jeannie in "I Dream of Jeannie." While Ansara struggled with redeeming his career, it was impossible to handle the bills around the house, so Eden stepped in.
Still, it appeared that lending a helping hand to her husband was not enough, as the situation caused friction in their marriage. Eden revealed in her book "Jeannie in a Bottle" that their marital woes were connected to her success as a performer.
It began when she starred in "I Dream of Jeannie." Even after the show ended and the actress started to perform in her Las Vegas nightclub act, the tension in their relationship worsened.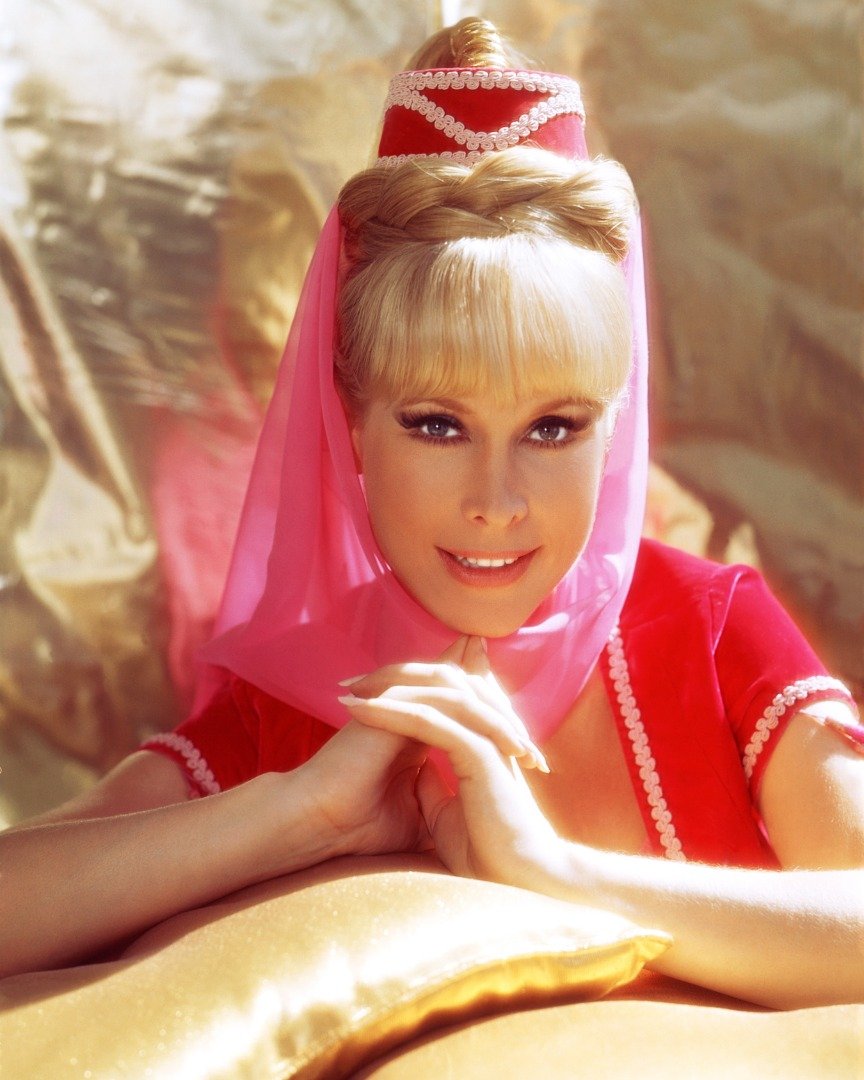 Barbara Eden, in a publicity portrait for the US television series, 'I Dream of Jeannie', USA, circa 1967. | Source: Getty Images
HOW EDEN COPED WITH THE RISING TENSION AND HER UNBORN CHILD
Although Eden's stardom rocked her marriage with Ansara, the then mother of one remained committed to working.
Initially, she was indecisive about accepting new connections, including a 10-week tour starring in the "The Unsinkable Molly Brown," but after considering that it could save the family from hunger, Eden took the job. In her words:
"But Michael was not working, and if I didn't take this opportunity, our family would go hungry."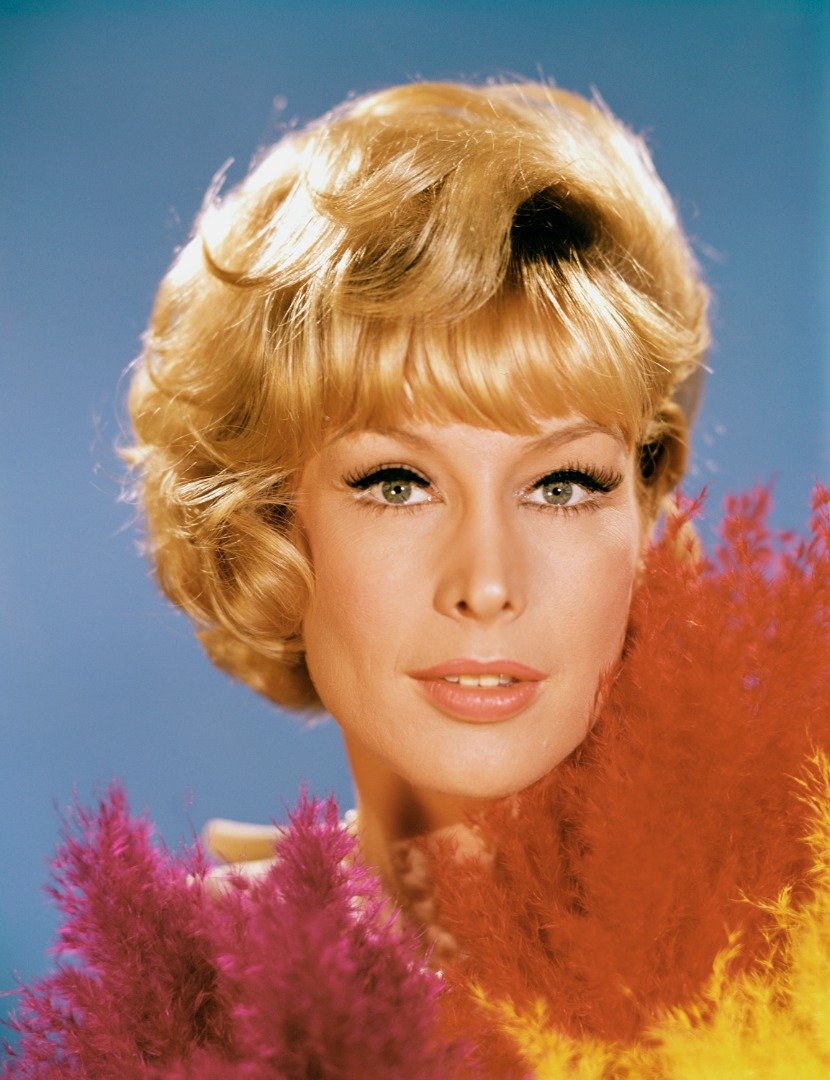 Barbara Eden role playing as Jeannie. | Source: Getty Images
Eden was so focused on saving her family that she did not mind working with a second pregnancy until it was eight months.
The actress's doctor had convinced her that her health was good, so she continued to function on-screen and even went on a 10-week tour.
Subsequently, the "I Dream of Jeannie" star would go for regular checkups in every city. She was optimistic about her baby and confident that all was intact despite the discomfort.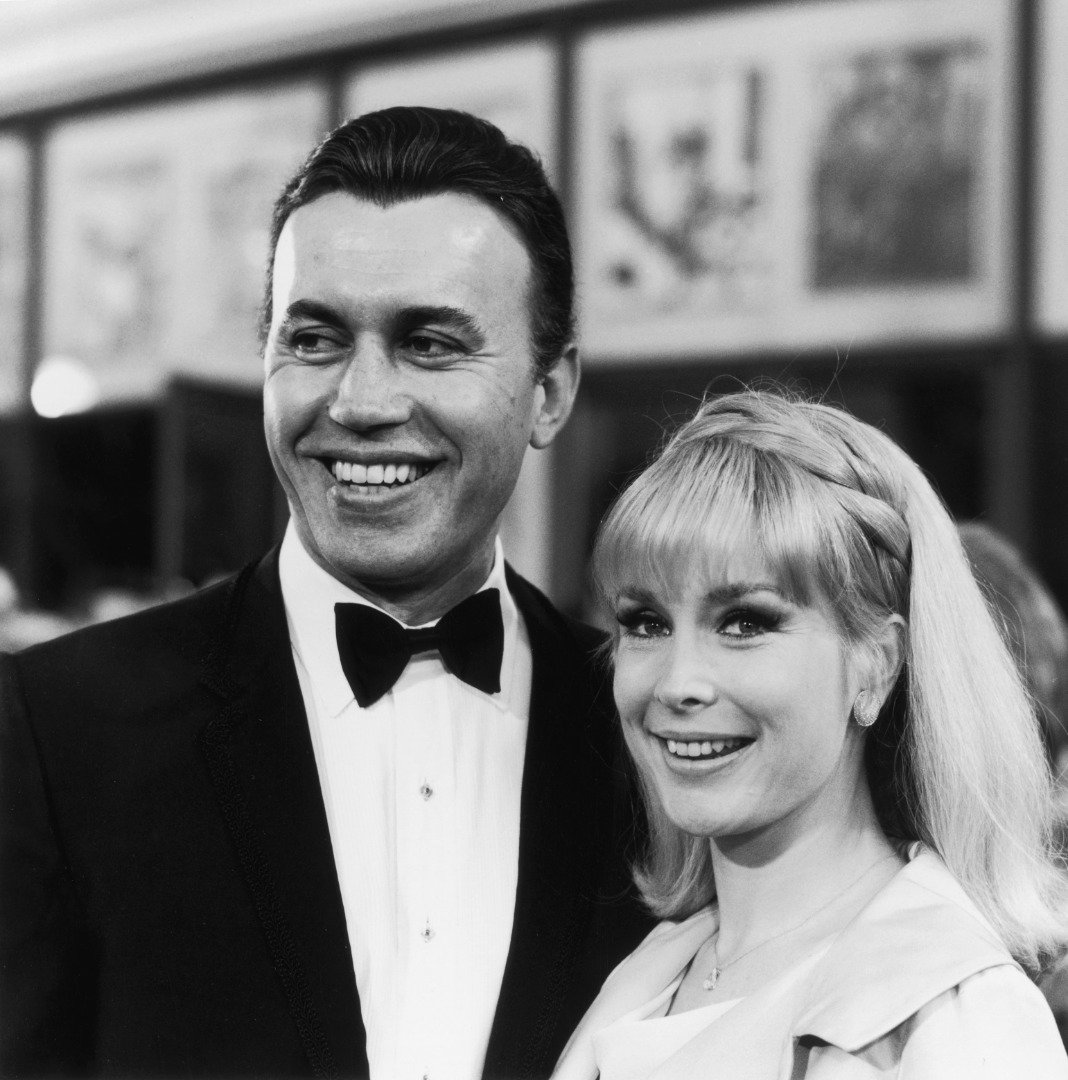 Married American actors Michael Ansara and Barbara Eden at the premiere of director Basil Deardon's film 'Khartoum'. | Source: Getty Images
The actress delightfully executed her jobs: singing, dancing, and acting to make her audience happy. However, when she was seven months pregnant and during one of her regular checkups, the on-screen star was advised to visit her doctor.
Her family accompanied Eden to meet with her doctors, who broke the devastating news that the baby's heartbeat could not be found. According to her:
"Like a sleepwalker marooned in the midst of a horrendous nightmare, I went to the waiting room, where little Matthew was waiting with Michael."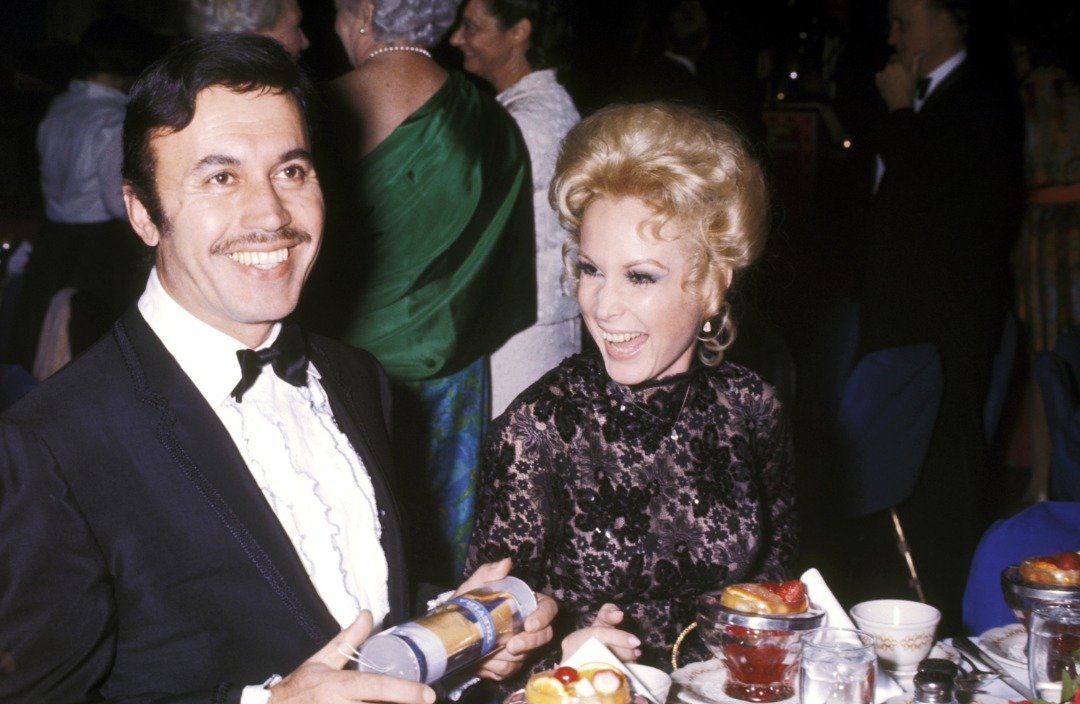 Actress Barbara Eden and husband Actor Michael Ansara at the "Airport" Hollywood Premiere on March 19, 1970 at Hollywood Pacific Theater in Hollywood, California. | Source: Getty Images
Eden went to the "Good Samaritan Hospital," where she delivered Matthew for a sonogram. Following the examination, it was evident that her unborn child had died.
The pain stung beyond her imagination. Years later, while recounting the details in the "Jeannie in a Bottle" book, she wrote:
"It was already achingly obvious to me that my baby was no longer alive. There are no words to express my anguish."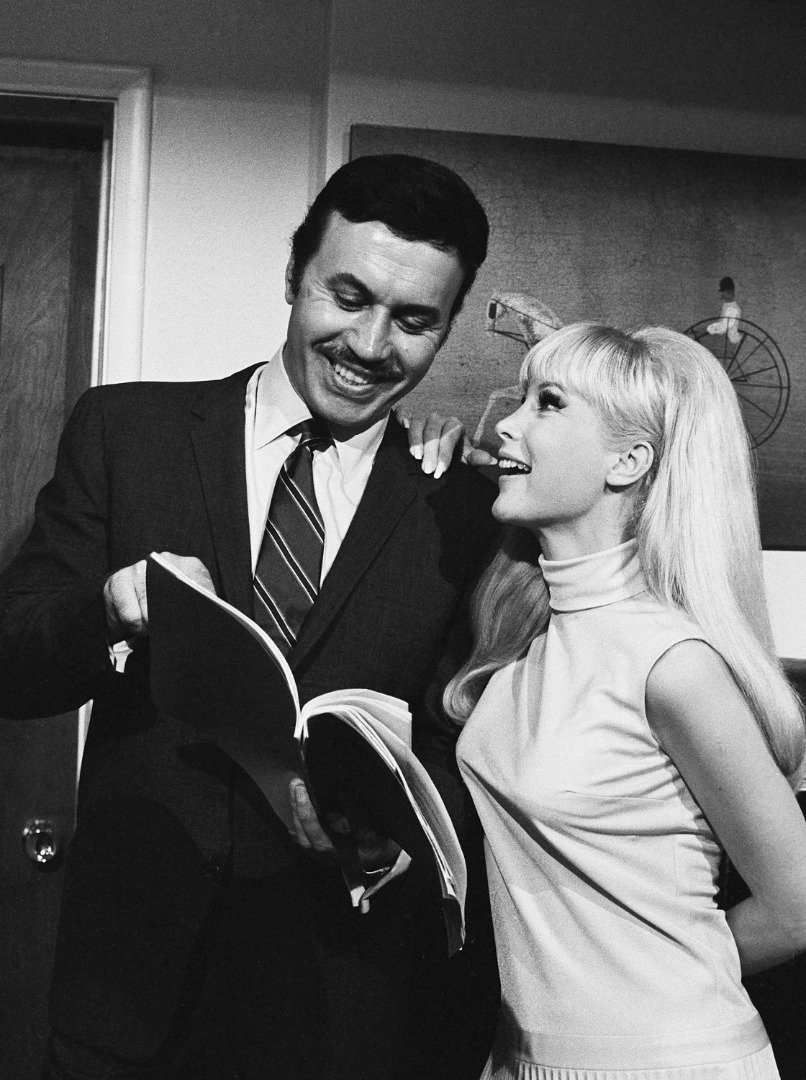 Michael Ansara as Biff Jellico, Barbara Eden as Jeannie in "My Sister the Home Wrecker" Episode 12. | Source: Getty Images
LIFE AFTER EDEN LOST HER SECOND PREGNANCY
Although Ansara's career decline and Eden's success strained their marriage, the loss of their baby had an effect none of them would have dreamed of. Instead, it was a tragedy that rocked whatever was left of their union.
Eden felt hurt after the news about the unborn child but blamed herself for the tragedy. She thought about how working steadily endangered the fetus.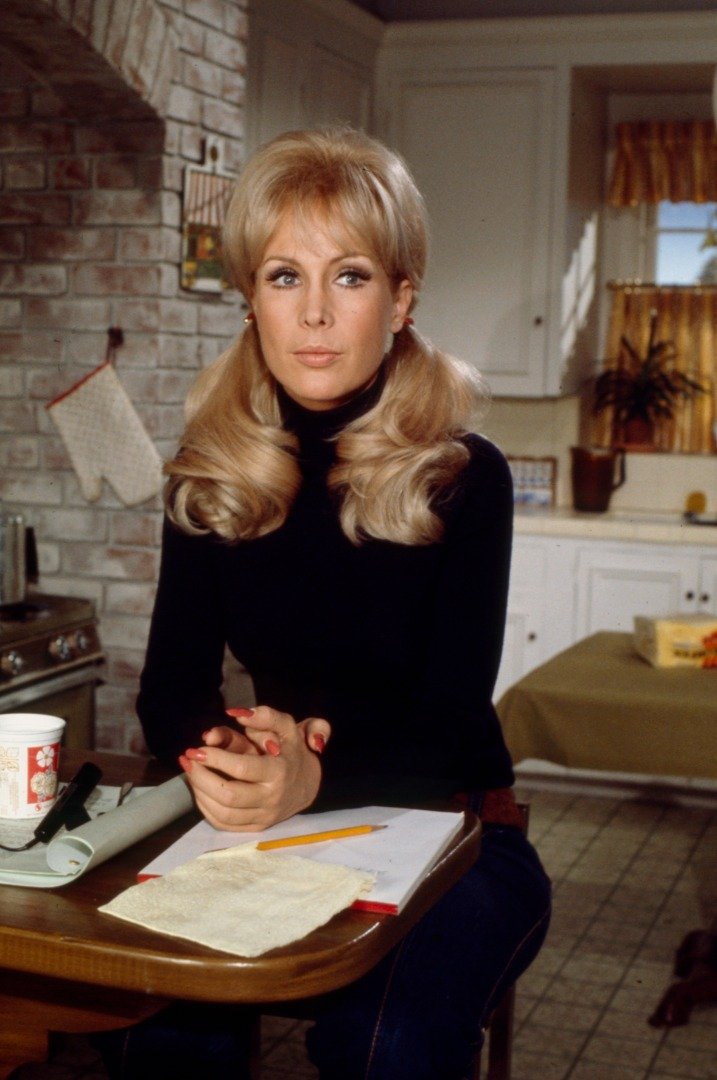 Barbara Eden appearing in the Walt Disney Television series 'The Barbara Eden Show. | Source: Getty Images
Amid the conclusion about the baby, the "I Dream of Jeannie" star had to carry it for six more weeks because an immediate operation to eject it would have cost her life. Nevertheless, she described it as an "outmoded medical practice" and maintained gratitude for the evolution of science.
As for the other family members, accepting the new reality was overwhelming. The actress revealed that telling Matthew about the death of his unborn brother broke her heart, adding that she had to obliterate his reaction from her memory for life to cope.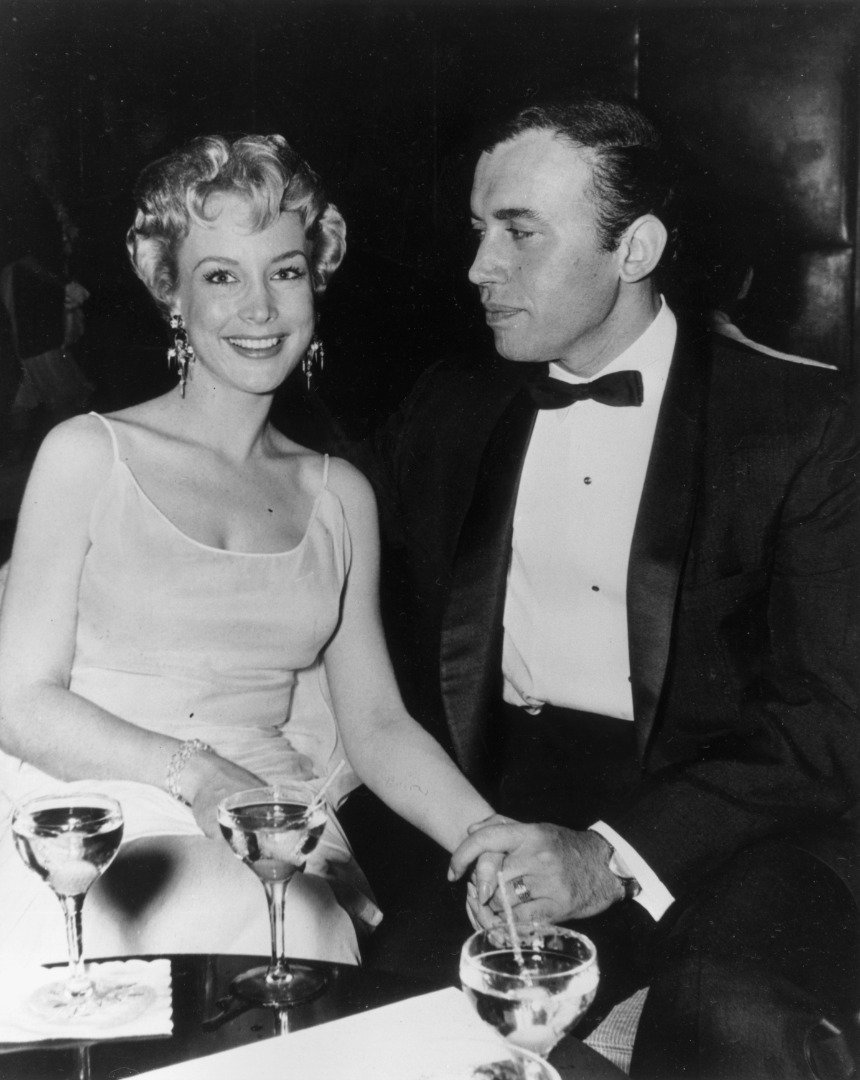 Married American actors Barbara Eden and Michael Ansara holding hands while seated at a table with cocktails in formal attire. | Source: Getty Images
Michael was stricken with grief, but he held back his tears and tried to comfort his wife. This was a tragedy that wedged a wall between them. According to her:
"I've heard a tragedy can bring a couple together, but the death of our second son hurt our relationship beyond repair."
Eventually, the loss created a wedge between the couple; they divorced in 1974. But Eden confessed that their "biggest mistake" was not seeking therapy, as the incident left her in deep depression and "fear" for years.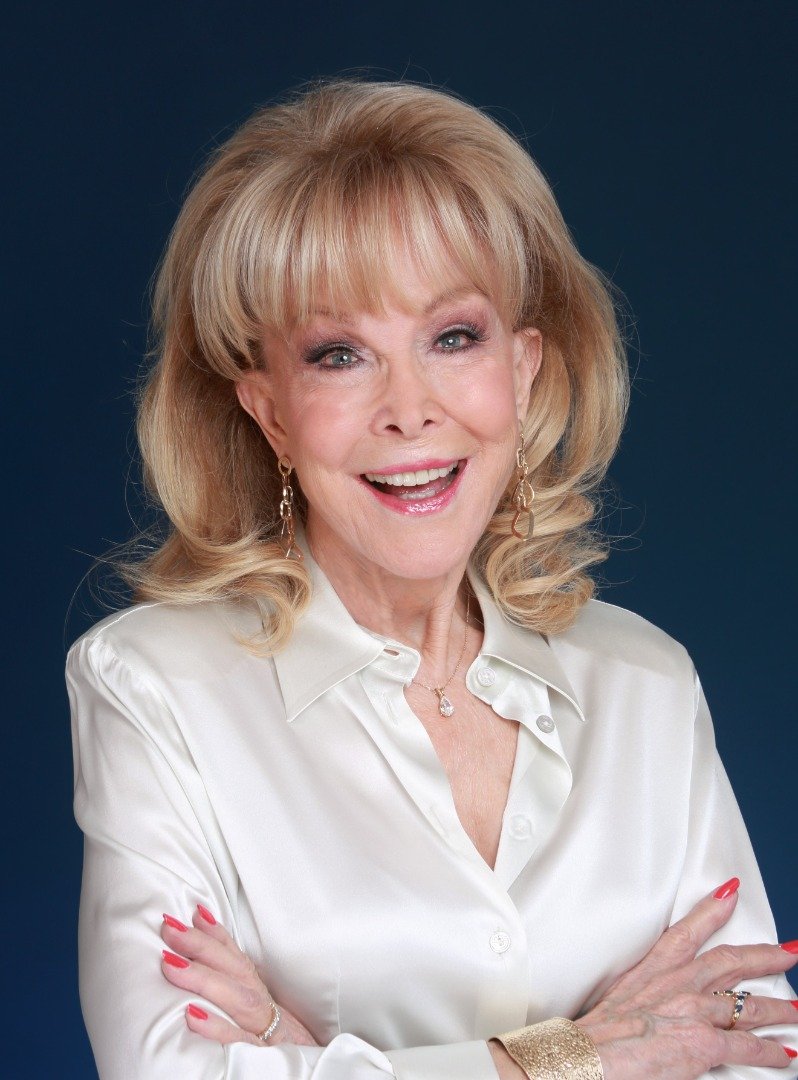 Actress Barbara Eden poses for a portrait in 2016 in Los Angeles, California. | Source: Getty Images
WHERE IS BARBARA EDEN TODAY?
Eden is now a 90-year-old woman with one of the longest-running careers in Hollywood. For about three decades, she has been married to her husband, Jon Eicholtz.
Speaking about her life, the actress admitted that she experienced a series of tragedies personally and professionally but chose to rise above it.
Eden, who suffered the loss of a child, two failed marriages, and the death of her only child, Mathew, in 2001, to drug overdose, is ever ready to count her blessings.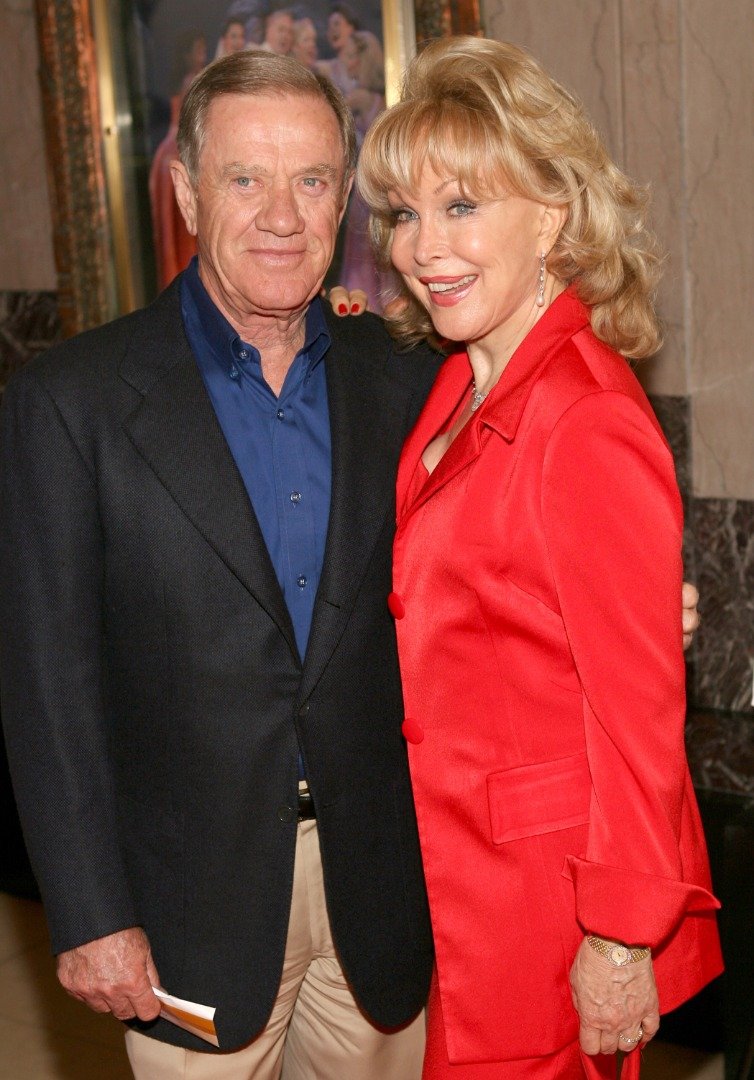 John Eicholtz and Barbara Eden during "Dirty Rotten Scoundrels" Los Angeles Premiere Performance - Arrivals at Pantages Theatre in Hollywood, California, United States. | Source: Getty Images
The 90-year-old revealed that giving up fear and being ready to harness a passion is the only recipe people need for a happy life.
She talked about living above her depression following the death of a baby and working to advance her career while being present for Matthew. Ultimately, Eden healed despite the lack of help from a therapist around.
These days, she considers herself lucky to be alive, enjoying the company of friends around and her supportive husband, with whom she shares an adorable dog.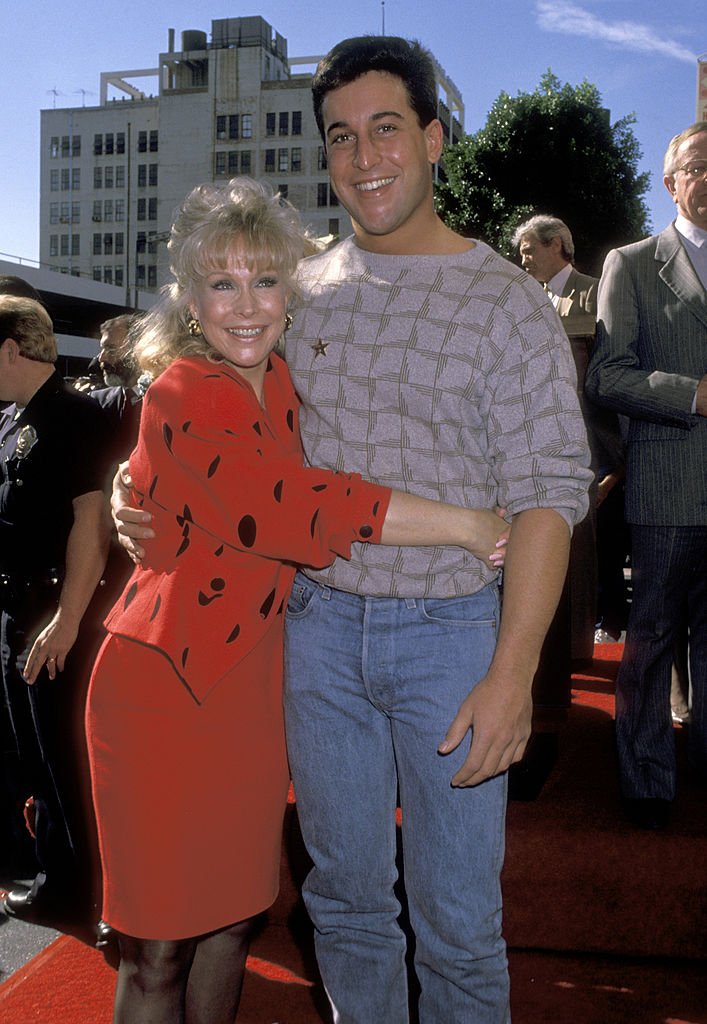 Singer Barbara Eden and son Matthew Ansara attend the "Hollywood Walk of Fame Ceremony Honoring Barbara Eden with a Star" on November 17, 1988 at 7003 Hollywood Boulevard in Hollywood, California | Source: Getty Images
Eden maintains positivity, explaining that there are reasons why things played out the way they did. But, for her, it is life, and wishing for another script would be impossible.
The "I Dream of Jeannie" alum is still active in the entertainment scene, giving her best as an actress and producer. In addition, she recently authored a children's book titled "Barbara and the Djinn."
Please fill in your e-mail so we can share with you our top stories!