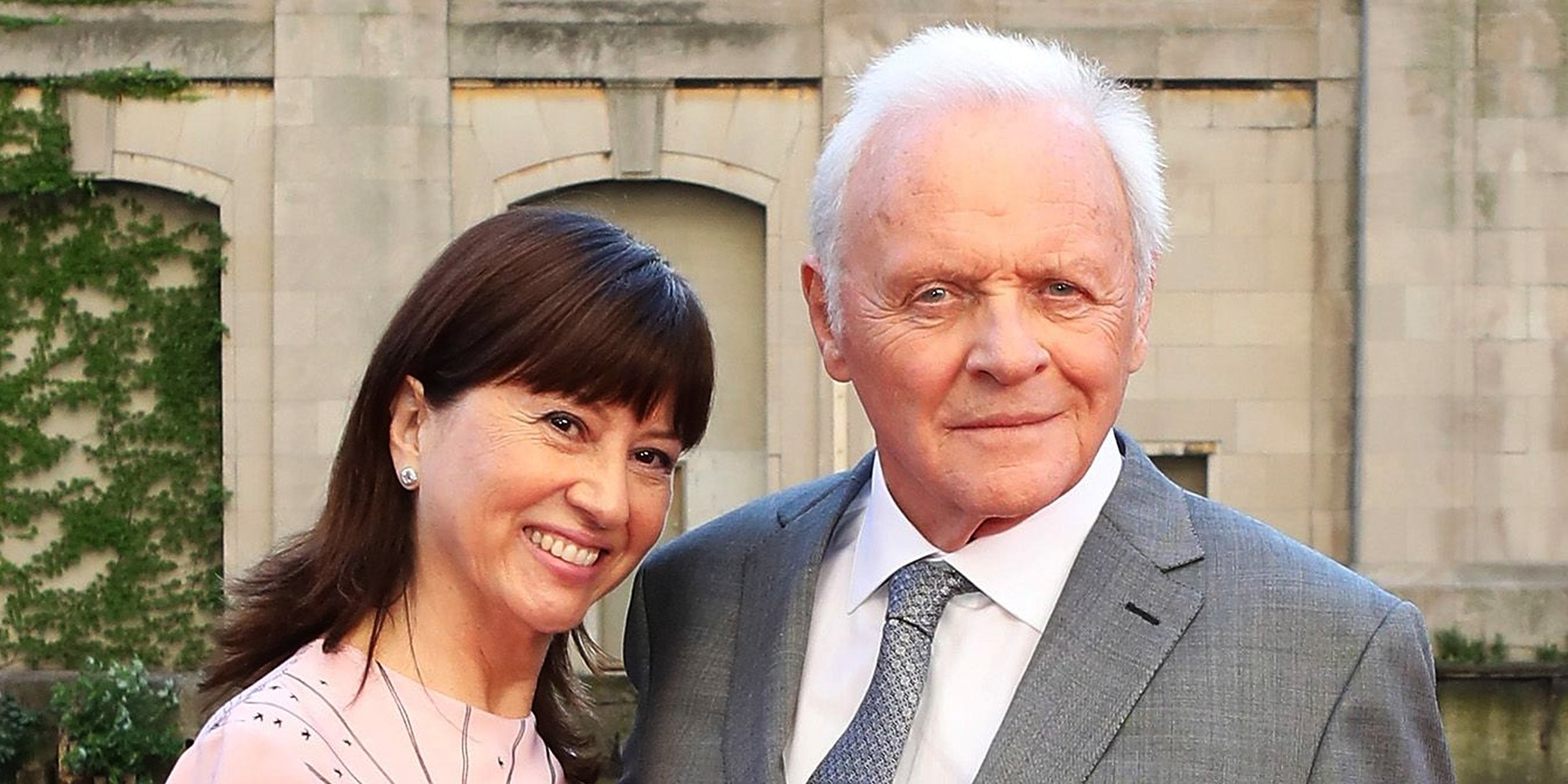 Getty Images
Anthony Hopkins Is Happily Married to 'Wonderful' Wife of 18 Years Who Loves Spending His Money
Veteran actor Anthony Hopkins is widely known as one of Britain's prolific and recognizable stars. His addiction almost killed him, and he realized that he had to do something drastic.
Anthony Hopkins is an Oscar-winning actor who pursued a stage career before working in the film industry in the late 1960s. His most notable roles include "The Remains of the Day" and "The Silence of the Lambs." While he has had a thriving career, his love life endured numerous obstacles in the past.
Hopkins' first two marriages did not end well. At the same time, he battled demons alone. However, after all the renowned star experienced, he now lives an entirely fulfilling life compared to what he had before divorcing his second wife. Here is how his life turned out for the better.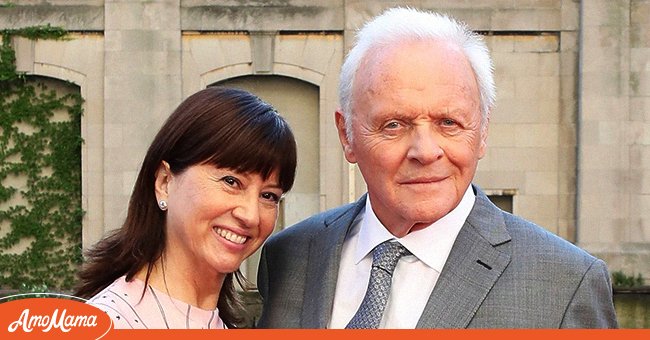 Actress Stella Arroyave and husband actor Anthony Hopkins arriving for the premiere of "Transformers: The Last Knight" at Civic Opera Building on June 20, 2017 in Chicago, Illinois. / Source: Getty Images
Hopkins had a difficult childhood as he had a stern father who had an even stricter dad growing up. Although he told the Daily Mail in July 2013 that his father was authoritative, he loved him dearly.
The BAFTA Award winner shared that his grandfather was firm, more like one of those Victorians, but his dad was tough enough. Hopkins revealed his father was frustrated with life and was a storyteller who could have been an actor.
But as a dad, he was disappointed in his son, whom he used to ask to help out in the bakery, which he was not good at it. One day, Hopkins' father asked him to take some cakes into the shop, but he left them on the kitchen table, opting to play the piano instead.
Then again, one day, his dad asked him if he wanted to be a baker like him, and he said no. It was a relief for his father to hear him say that because he said he would not be able to do it.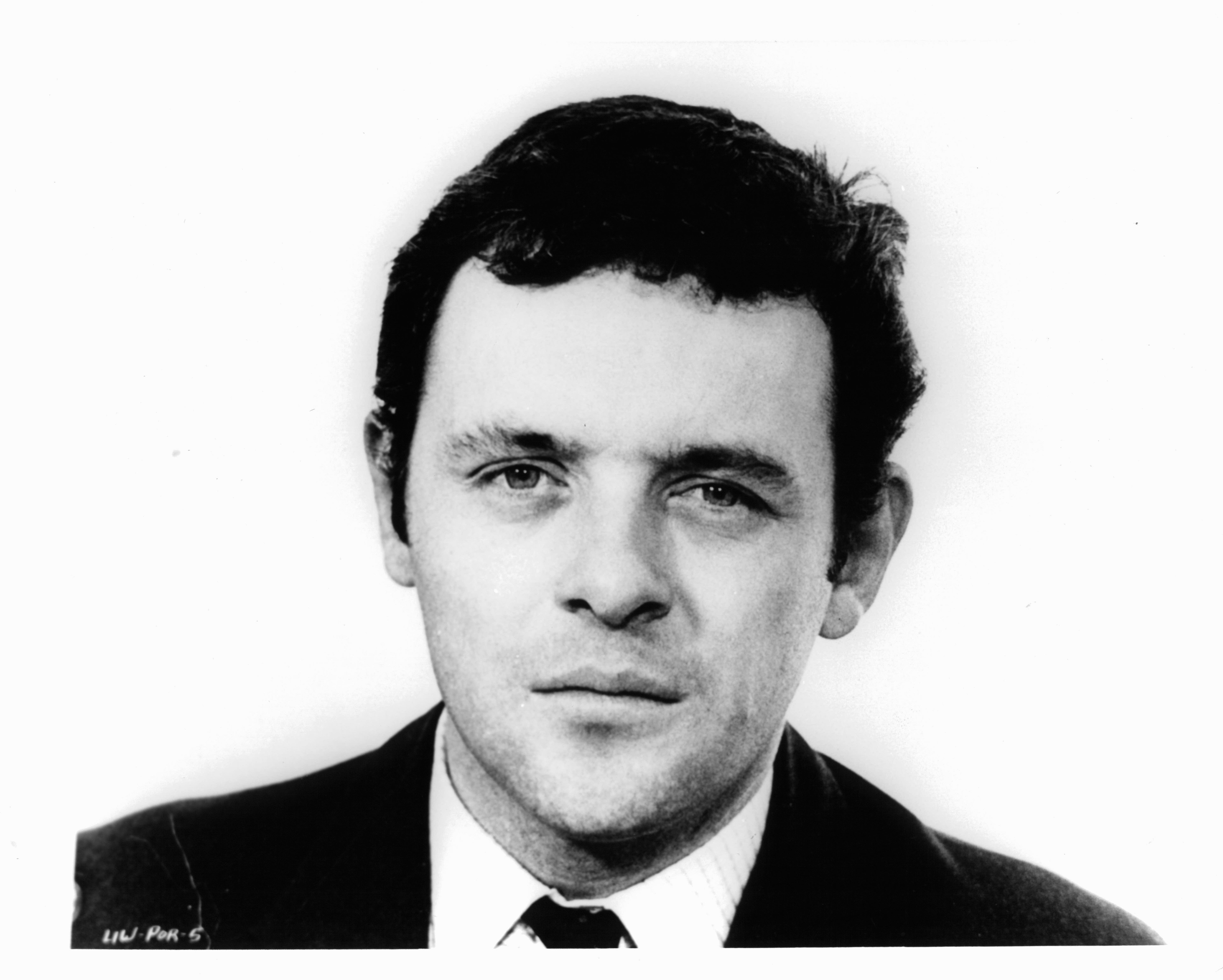 Anthony Hopkins pictured in a portrait for the film "The Looking Glass War" 1969. / Source: Getty Images
Moreover, young Hopkins was bullied at school, where he used to sit at the back of the classroom and did not understand what the teachers were talking about.
He never excelled academically, and that combined with the bullying angered him, and he vowed to get rich one day to get back at those who made him suffer.
Then in 1947, the Hollywood star found himself in an amateur dramatics class at the local YMCA. Hopkins asked himself what he was doing there because he had no interest in acting or any idea what he wanted to do in life.
What seemed possible for him was following in his dad's footsteps, but then he attempted acting regardless, grew to love it, and eventually stuck it out.
Sticking with it reminded him of the promise he made to himself about those who made his school life traumatic. That was not to say that he had no doubts about setting the plan in motion.
When the 84-year-old eventually burst into fame and became an actor, he fell into a downward spiral with his alcohol addiction which nearly killed him. Hopkins used to drink and smoke heavily alongside his father, who could not care less about his health.
Because of his addiction, he admitted that he became difficult to work with. In one instance in 1975, the "Fracture" star almost drank himself to death when he blacked out and woke up in a random hotel room in Arizona with no clue how he got there.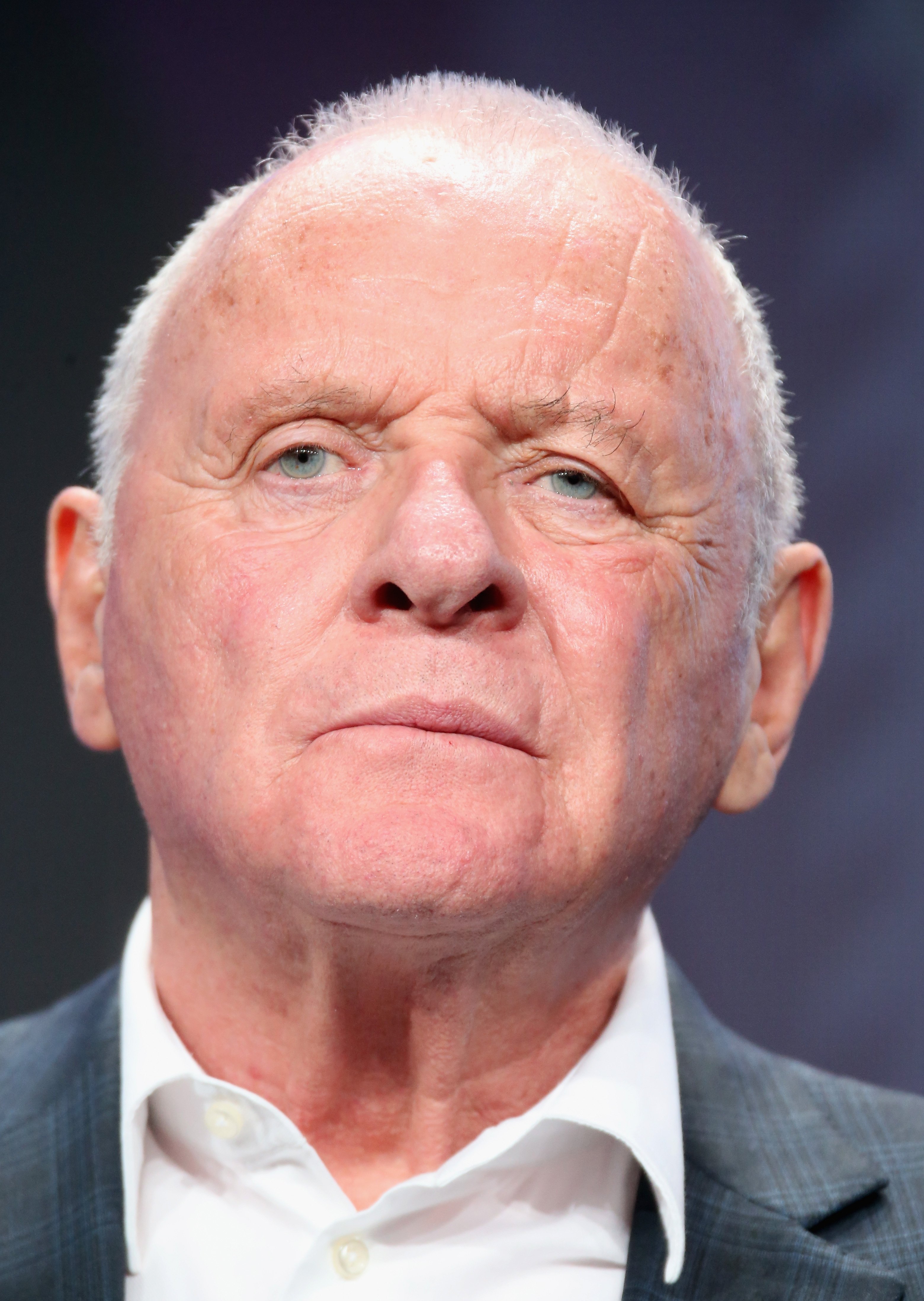 Anthony Hopkins during the "Westworld" panel discussion at the HBO portion of the 2016 Television Critics Association Summer Tour at The Beverly Hilton Hotel on July 30, 2016 in Beverly Hills, California. / Source: Getty Images
At a turning point, he had to change his ways, and since that experience, Hopkins has not had a drink. The "Red" star told the Sunday Times Magazine he went to an AA meeting following the eye-opening night and has not looked back since.
In November 2021, Hopkins revealed to the Mirror that he had a wake-up call more than forty years ago and was headed for disaster because of his uncontrollable drinking habits. He asked himself whether he wanted to live or die, and that was it.
DISASTROUS FIRST 2 MARRIAGES
When coming to his love life, Hopkins has been married three times. His first marriage was to then-24-year-old Petronella Barker in 1966. The couple had only one child, Abigail, born in 1968.
Hopkins and Barker later ended their union in 1972 when their daughter was only a toddler. Before they wed, Barker, an English actress, had no intention of getting married.
When a friend asked the pair whether they were engaged, Hopkins casually replied: "Yes, I suppose so." The next day, he bought Barker an engagement ring, and a few weeks later, they tied the knot.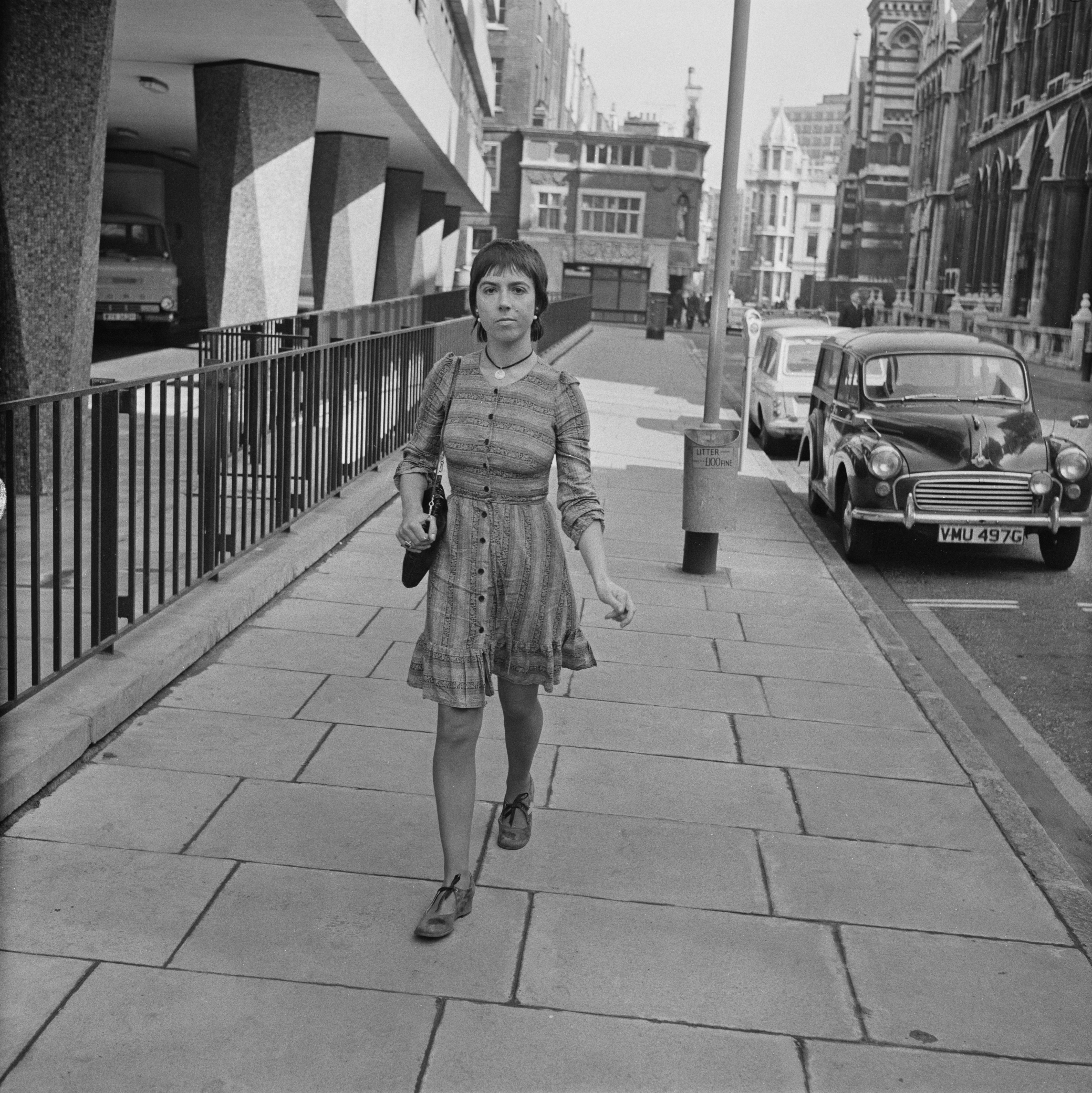 English actress Petronella Barker pictured outside the Royal Courts of Justice in London on March 15, 1972. / Source: Getty Images
Adrian Reynolds once recalled the duo had a tumultuous relationship that seemed doomed from the start because of their constant explosive fights:
"They had the most outrageous fights, right there in front of everyone at the National. I suppose it was Tony's boozing and the basic elements of a mismatch."
Though Barker loved her husband, she hated his heavy drinking and was wary of his high ambition. Hopkins' constant need for better roles and a bigger salary had her doubt his commitment to her and wondered if there was anything more important in his life than his career.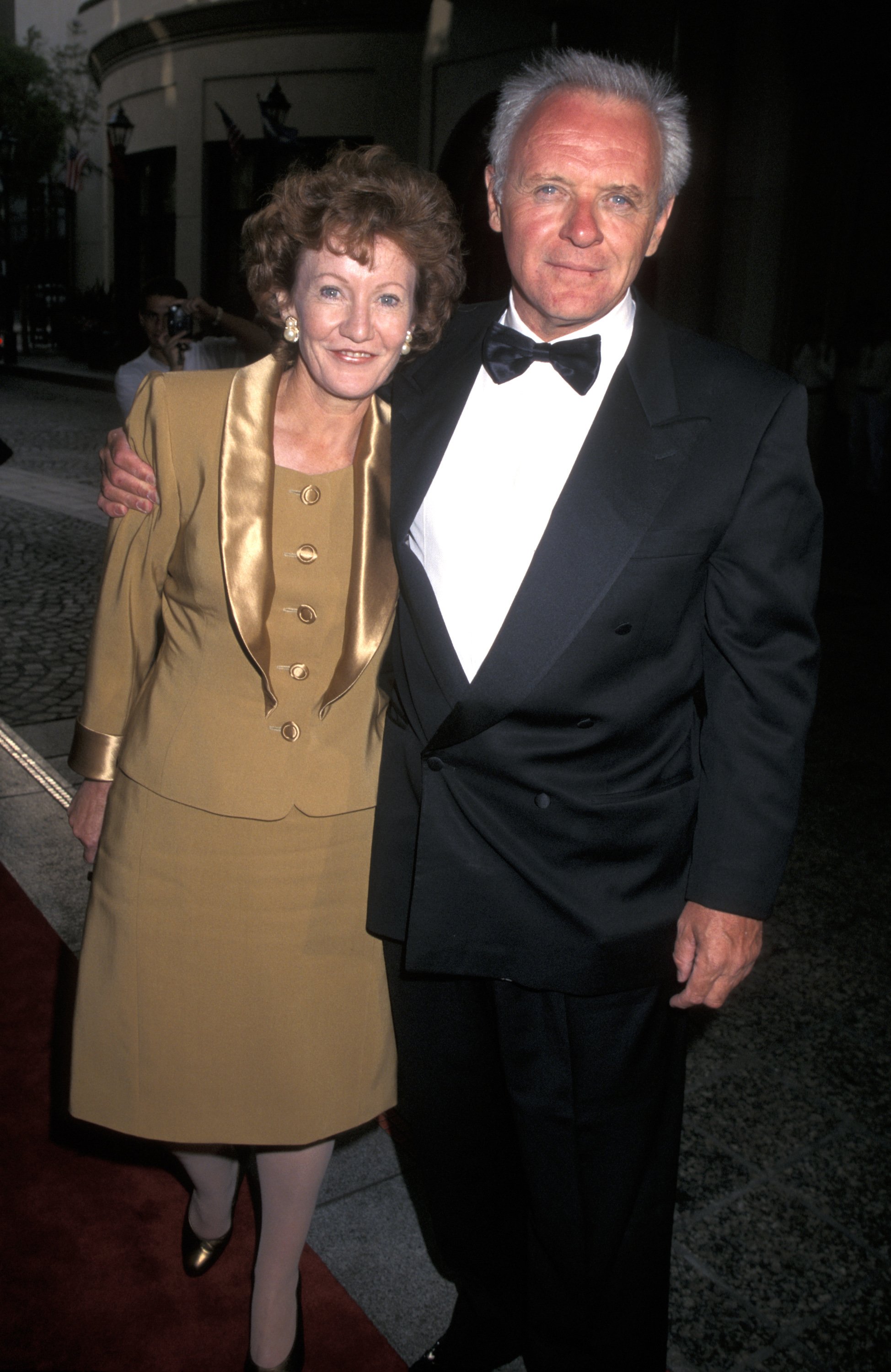 Jennifer Lynton and Anthony Hopkins during the 6th Annual BAFTA Awards at Beverly Wilshire Hotel in Beverly Hills, California. / Source: Getty Images
Following their divorce, Hopkins married Jennifer Lynton in 1973, whom he met when she picked him up from the airport after missing his flight. Per the Daily Mail, Lynton was a production assistant at the time.
Soon after they wed, he moved to California and revealed that he was drinking heavily. Hopkins returned to the UK in the mid-1980s and began working in his home country again.
It was not long after he moved back to Hollywood, and his spouse Lynton followed. But by 1996, she had moved back to London. The couple divorced in 2002 after 29 years of marriage. Hopkins said the reason for their split was because they grew apart:
"I live a separate life and am not very good with any relationships. I can't be locked up with anyone for too long."
FINALLY, FINDING PEACE & HAPPINESS WITH HIS 3RD WIFE
Hopkins revealed that he shut down following the end of his second marriage. That was when his third wife, Stella Arroyave, came into his life. The pair met in 2003, and the "Solace" star shared that he had shut down for some years when they met.
However, he did not feel shut down at the time and felt quite happy. But he was dealing with a slight depression, not trusting anyone, especially women.
His beloved wife of over 18 years, Arroyave, a Columbian native, is now billed as an actress and film producer. She was an antique dealer when her future spouse stepped into her store.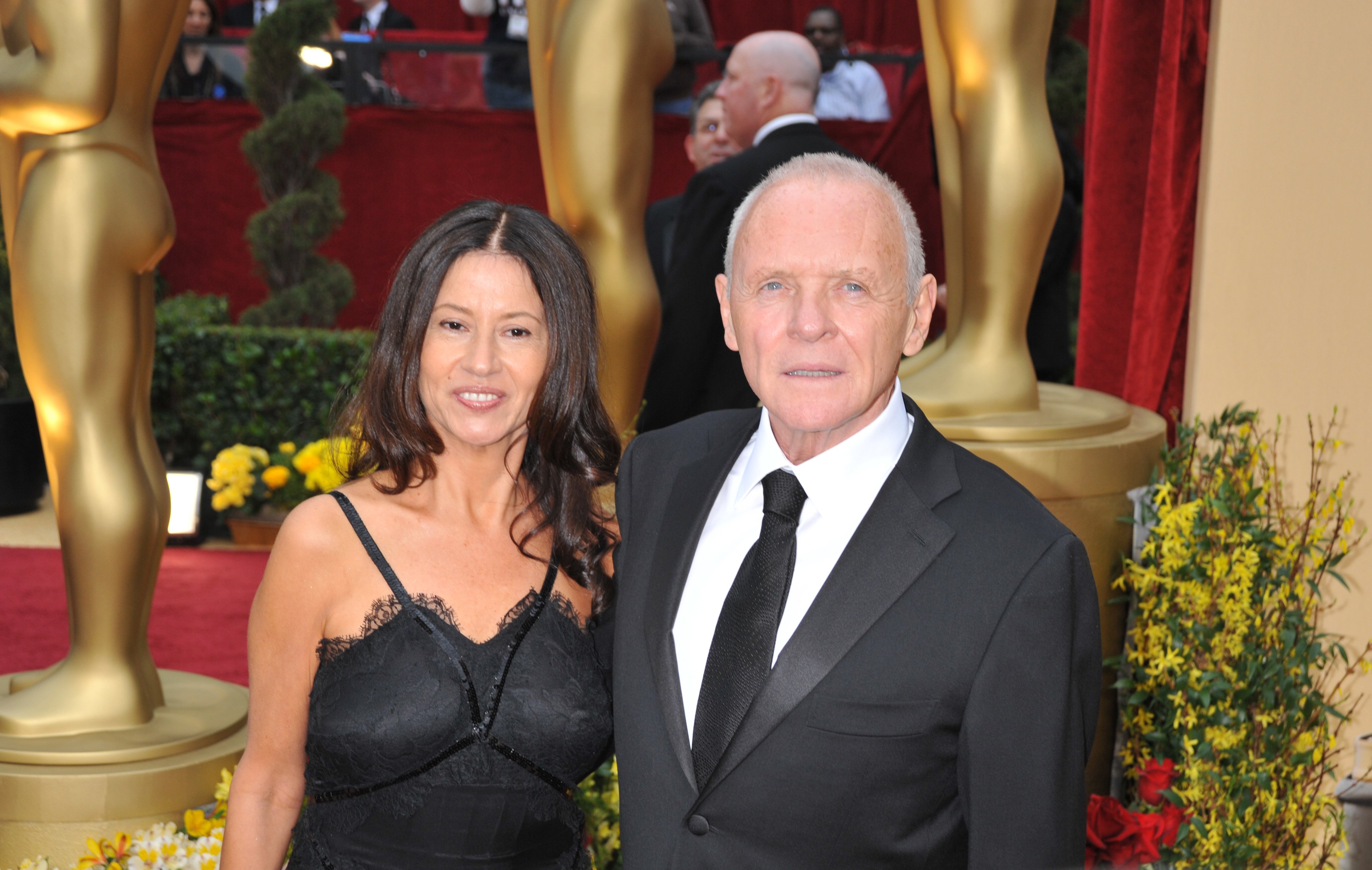 Anthony Hopkins and his wife Stella Arroyave arriving at the 81st Academy Awards at the Kodak Theatre in 2009. / Source: Getty Images
Recalling back to that day, Hopkins said she danced rather than walked to greet him and danced straight into his heart while she was about it.
The couple wed in 2003 in a St David's Day wedding at Hopkins' clifftop mansion in Malibu. Hollywood stars such as director Steven Spielberg and actresses Nicole Kidman, Catherine Zeta-Jones, and Winona Ryder attended the private ceremony.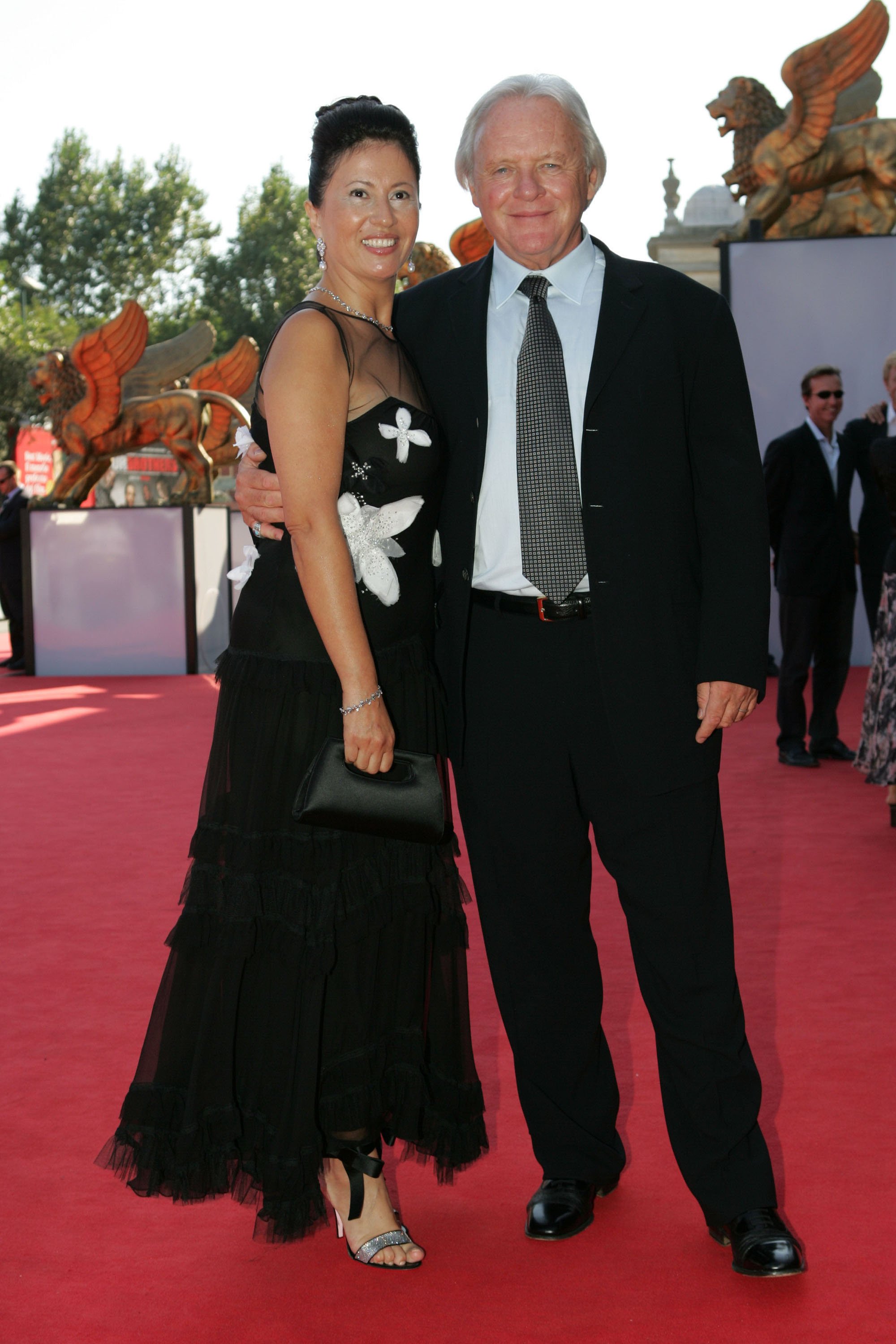 Anthony Hopkins with Stella Arroyave during 2005 Venice Film Festival "Proof" premiere at Venice Lido in Venice, Italy. / Source: Getty Images
The bride clutched a bouquet of daffodils, and the groom wore a daffodil buttonhole on their special day held in a marquee overlooking the ocean. Hopkins once said about his wife:
"She's a wonderful woman who likes to spend money and even as I am sitting here talking to you, is out spending my money. It's all gone, whoosh. But she's perfect for me, my wife, because she slows me down."
While on the subject of money, the press once labeled Arroyave as a gold-digger. The New York Daily News quoted Jimmy Esebeg, who allegedly sued her in 1994 over a bad business deal.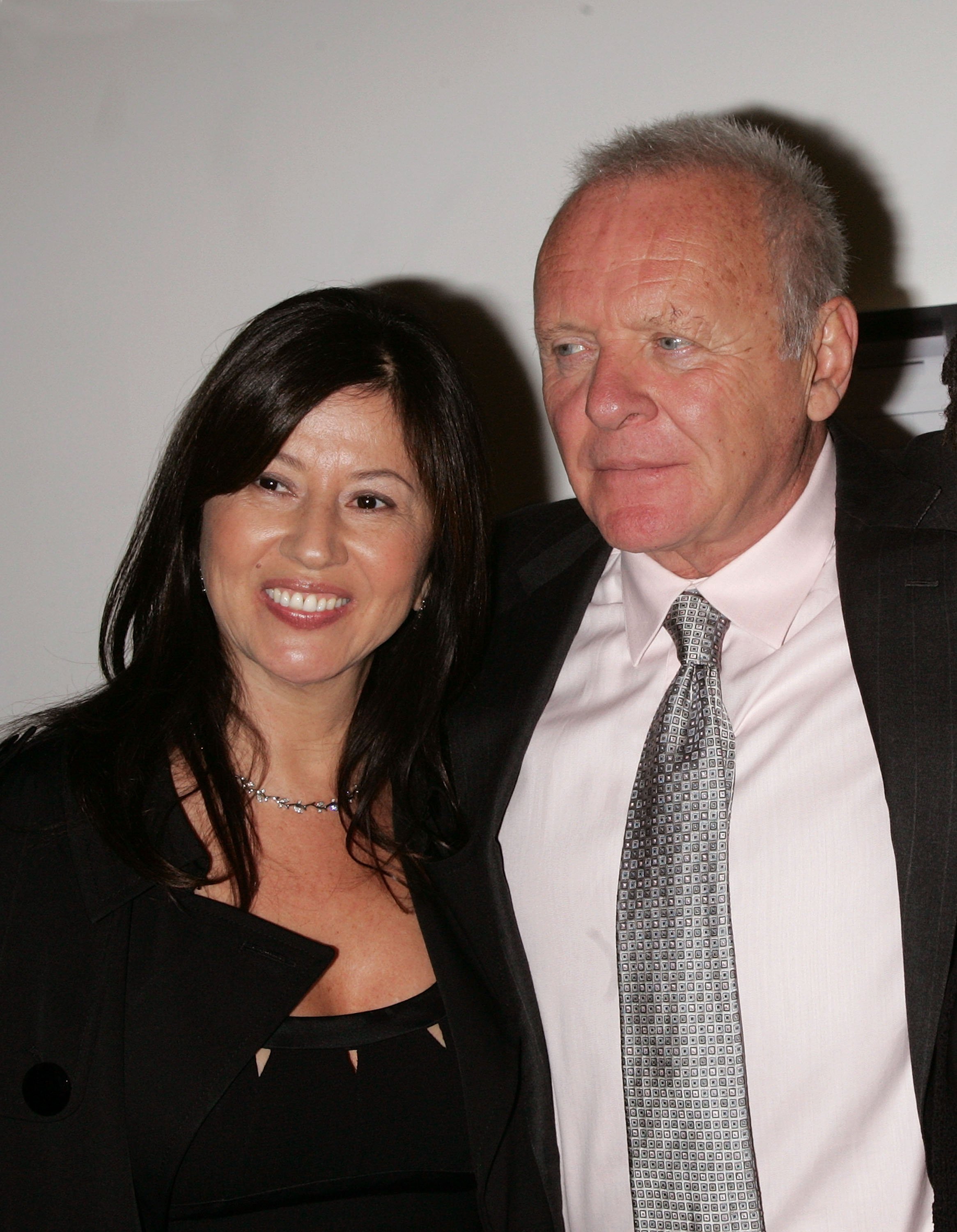 Stella Arroyave and Anthony Hopkins arriving at "Slipstream" premiere at Roy Titus Theater, on October 18, 2007 in New York City. / Source: Getty Images
Esebeg said he was surprised the 66-year-old was with Hopkins, adding he would like to warn him. When it came to that suggestion, the father of one's only response was a contemptuous silence.
Meanwhile, though the couple sometimes enjoys hosting dinners with other famous stars, they prefer to spend time alone. Hopkins said about his life nowadays: "I have a nice life. I am happy, whatever that means."
Please fill in your e-mail so we can share with you our top stories!
The information in this article is not intended or implied to be a substitute for professional medical advice, diagnosis or treatment. All content, including text, and images contained on news.AmoMama.com, or available through news.AmoMama.com is for general information purposes only. news.AmoMama.com does not take responsibility for any action taken as a result of reading this article. Before undertaking any course of treatment please consult with your healthcare provider.