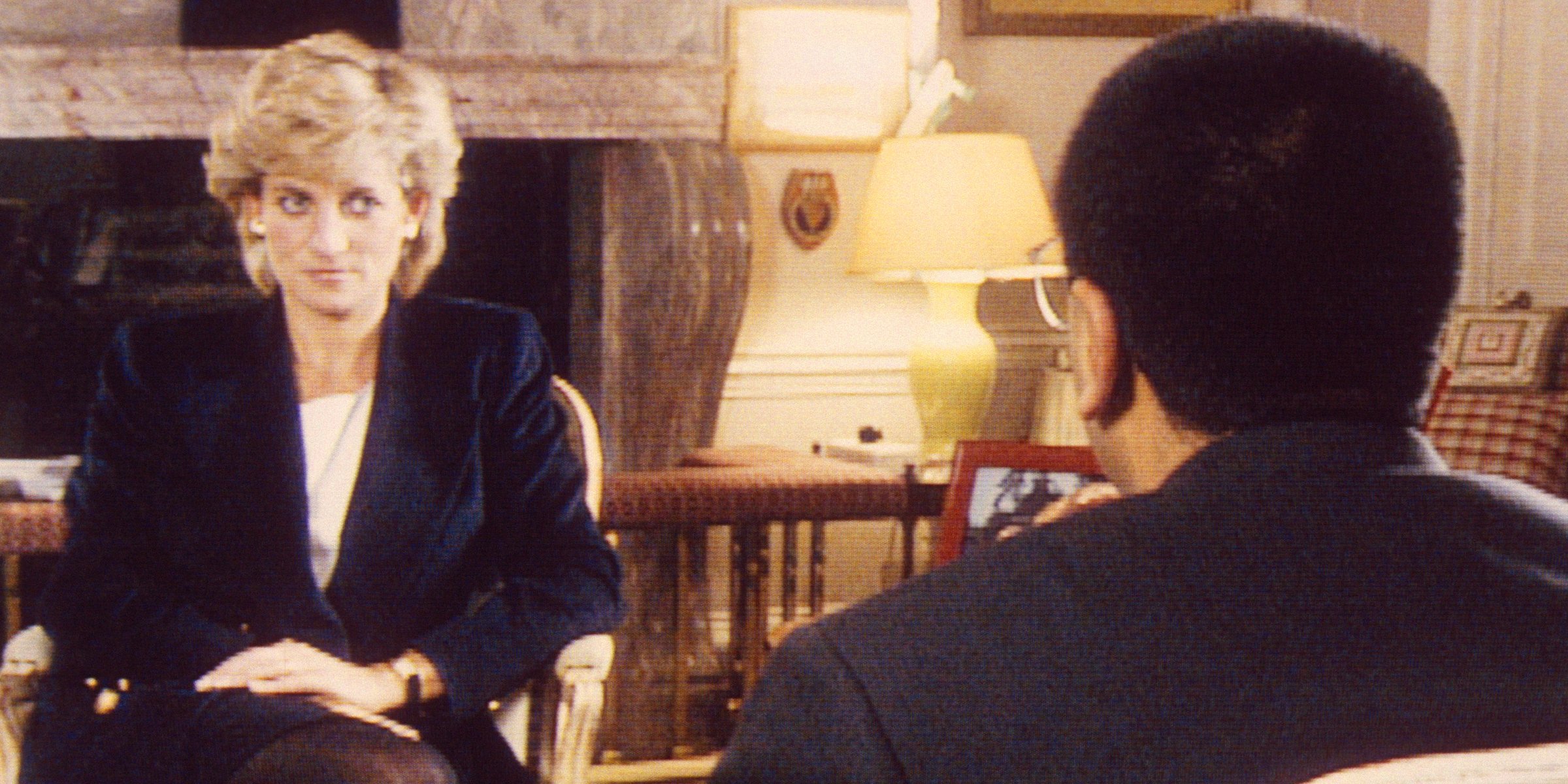 Getty Images
Diana Did Not Explain Her Interview to Sons Until the Last Minute - William Felt She 'Made a Fool' of Him
Princess Diana and Prince Charles wed in 1981 in the most arguably famous wedding of the century. The nuptials marked a high point in the popularity of the Royal Family, but a scandal rocked the family years later, and it left the couple's children fuming with anger and resentment.
Prince Charles and Princess Diana got married on July 29, 1981, in an extravagant wedding ceremony that took place at St Paul's Cathedral.
Per BBC.com, the special occasion was viewed by 750 million people worldwide while 600,000 others lined the streets of London to witness it.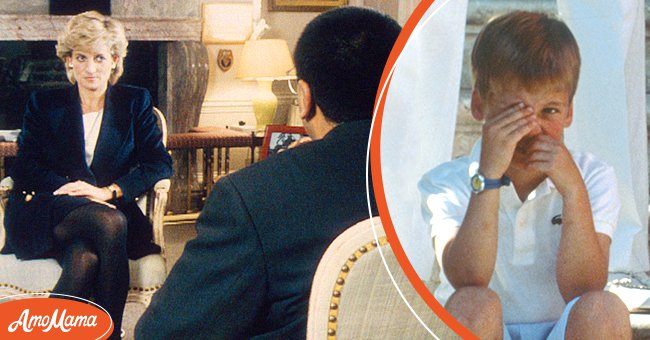 (L) British journalist Martin Bashir interviewing Princess Diana in Kensington Palace in 1995. (R) Prince William on holiday with his parents and younger brother on August 13, 1988 in Majorca, Spain. / Source: Getty Images
The broadcaster pulled out all the stops to ensure enormous coverage of the memorable event on that day. To date, the Royal Wedding remains one of the most-watched programs.
However, the same cannot be said about the royal couple's marriage, which did not last. In 1994, Prince Charles gave an interview where he confessed to being unfaithful to his wife, who felt pressured and unhappy in her marriage.
In turn, the Princess of Wales decided to tell her side of the story in an interview that put the nail in the coffin of her union and severely affected her relationships with her sons, Prince William and Prince Harry.
Princess Diana agreed to be interviewed by the infamous Martin Bashir in 1995 to set the record straight in response to speculations about her marriage to the Prince of Wales.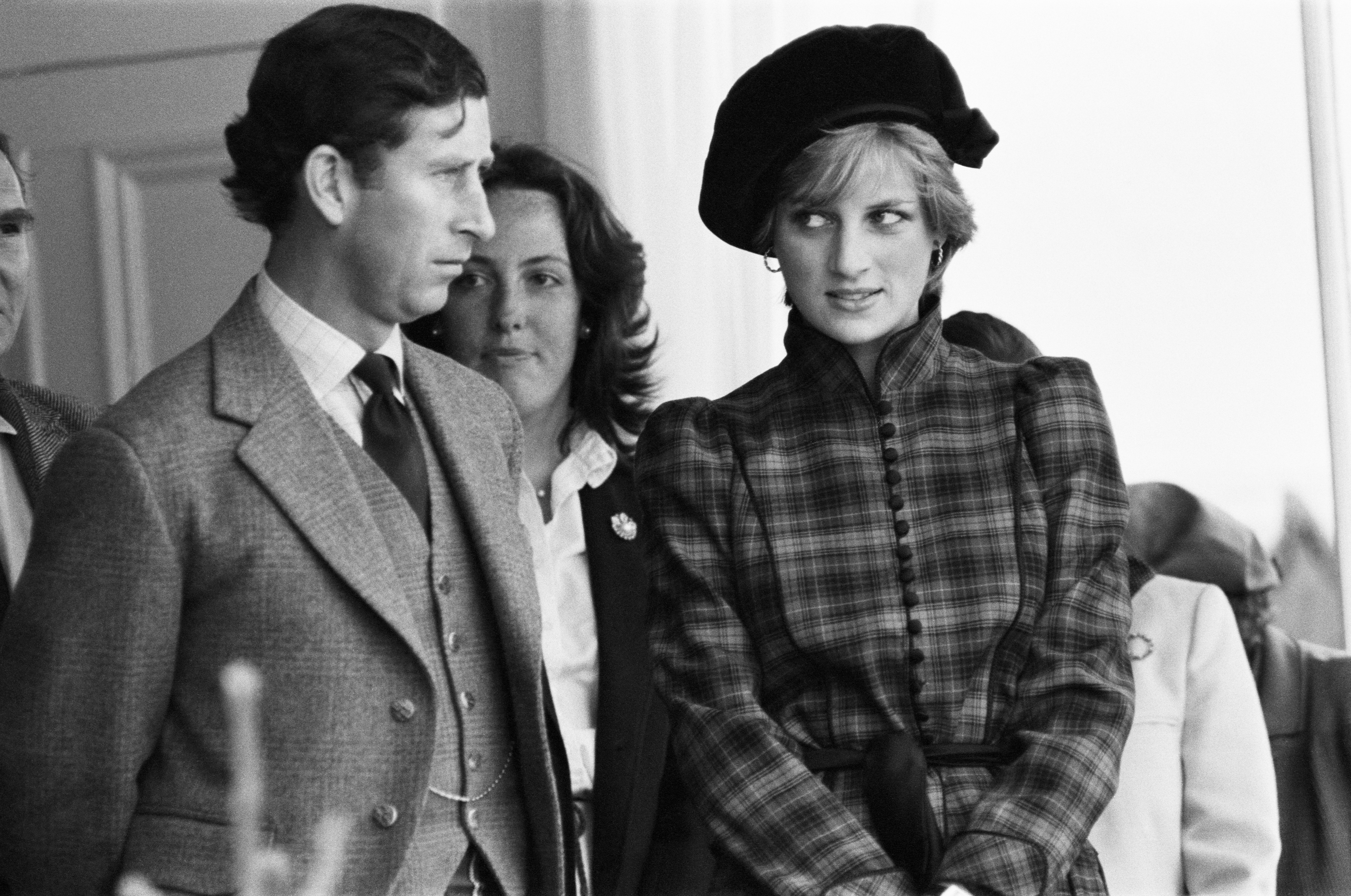 Prince Charles and Princess Diana pictured at Braemar for the Highland games in September 1981. / Source: Getty Images
During the interview, the princess revealed that her marriage to the prince was over, revealing that there was a third party involved, referencing his ongoing affair with the future Duchess of Cornwall, Camilla:
"There were three of us in this marriage, so it was a bit crowded."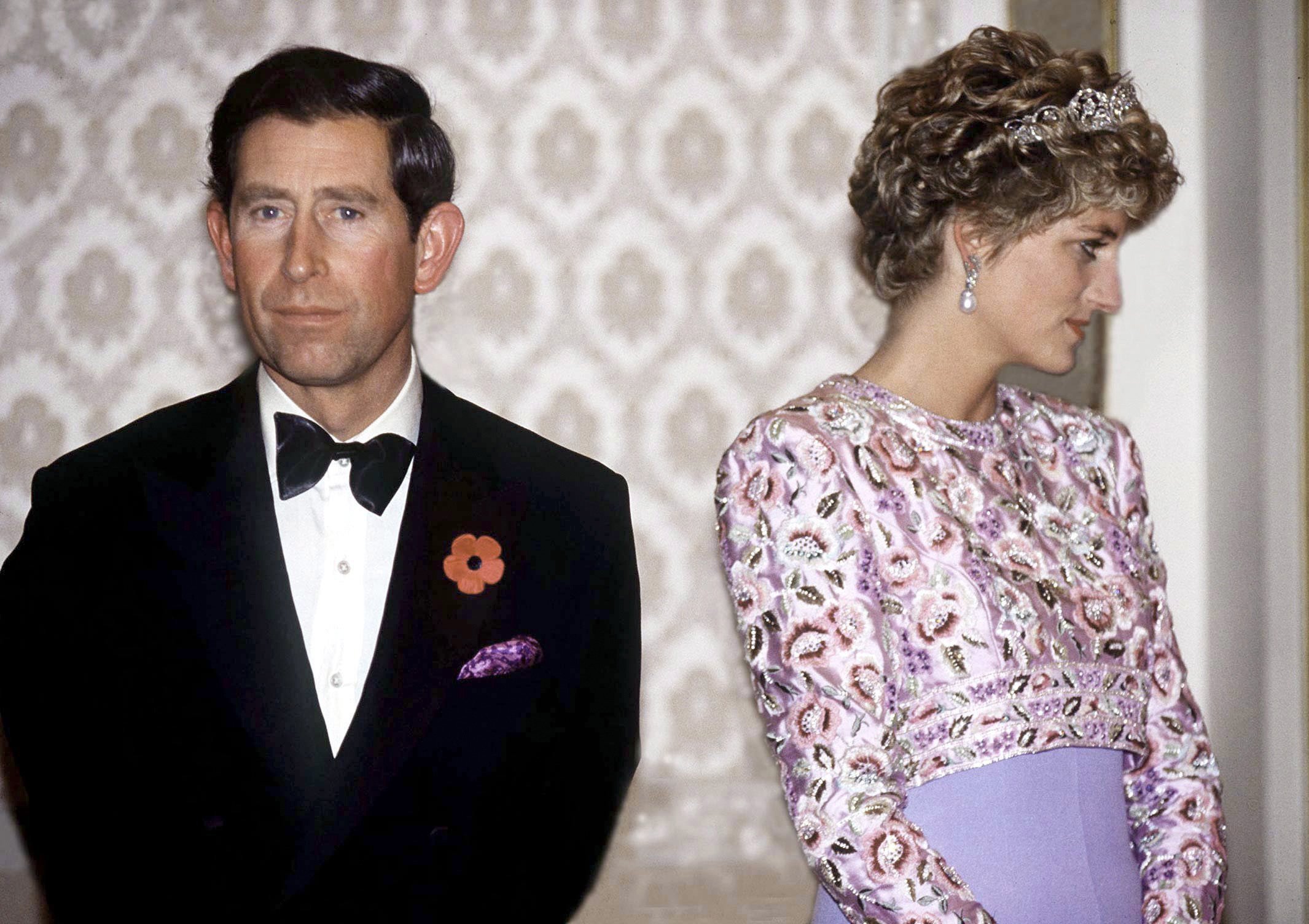 Charles, Princes of Wales with his wife, Diana, Princess of Wales photographed on their last official trip together, during their visit to South Korea. / Source: Getty Images
The interview created massive repercussions leading Queen Elizabeth II to insist that the couple divorce, which they eventually did the following year.
In the interview, Princess Diana had also admitted that she cheated with an army officer named James Hewitt, following her husband's admission to Jonathan Dimbleby in an interview the previous year that he had also been unfaithful.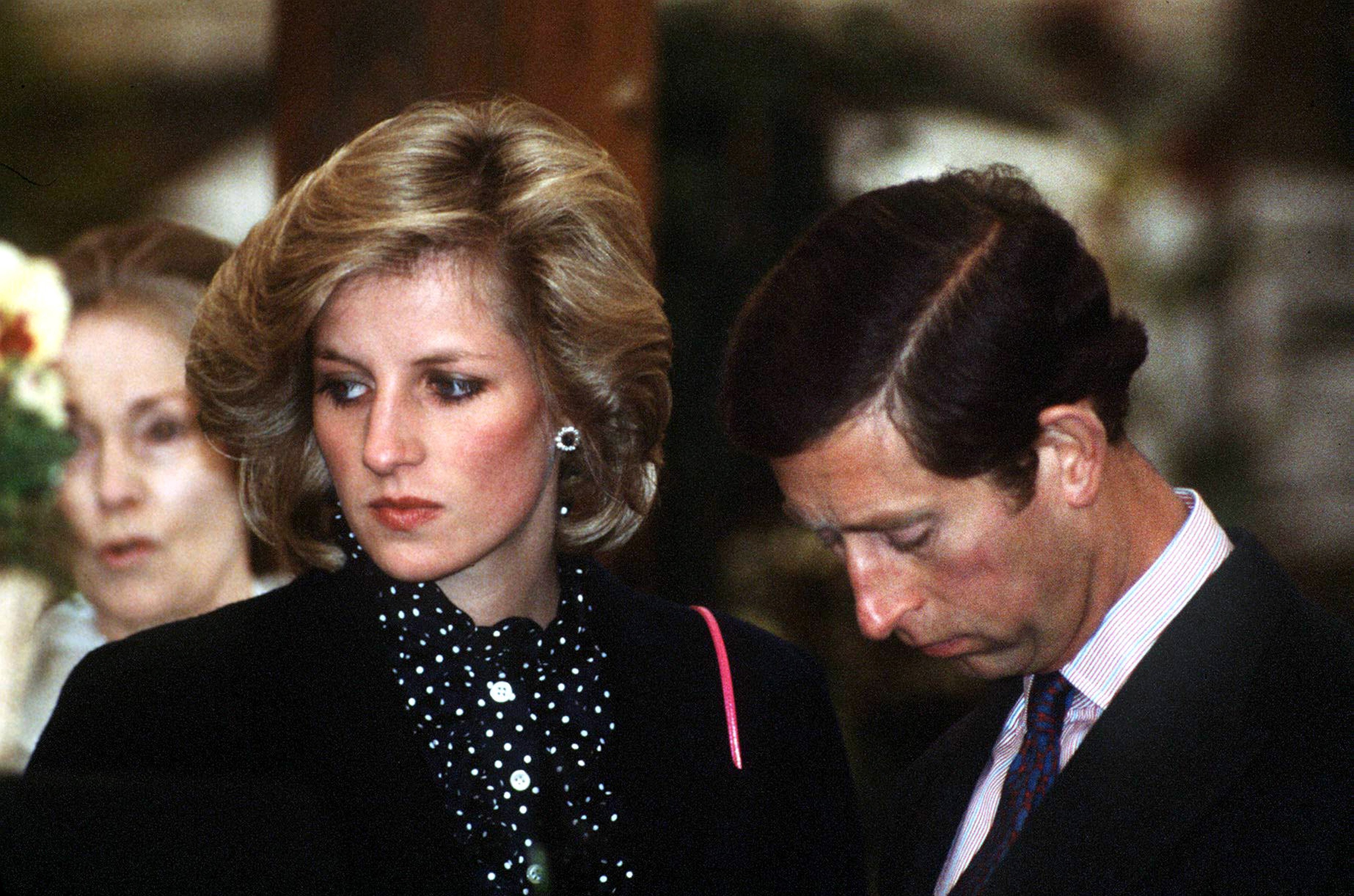 Prince Charles and Princess Diana at the Chelsea Flower Show in May 1984, London. / Source: Getty Images
DIANA ASKED IF IT WAS 'NECESSARY' TO TELL HER SONS
When his then-wife gave the interview that year, it was an act of revenge and justice. However, when everything else was out in the open, with the material being edited by a secret BBC team, Princess Diana remembered her two sons who would be affected by the interview.
The children were away at boarding school at that time. According to Simone Simmons, her confidante, it took a phone call from young Prince William's Eton housemaster, Dr. Andrew Gailey, to prompt the Princess of Wales.
Gailey had read the newspaper's advance publicity and called the royal telling her she needed to come and explain things to her eldest son in person.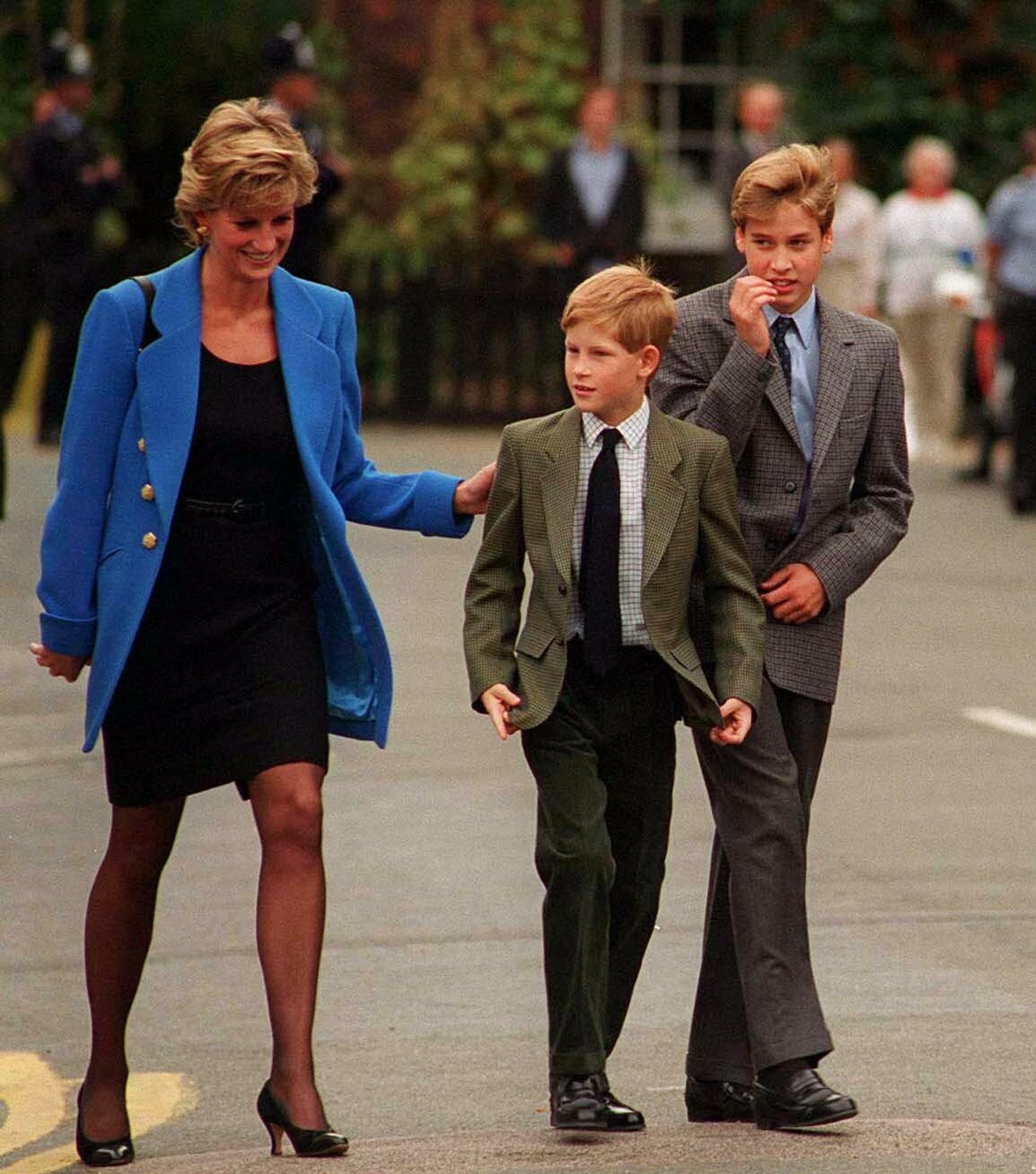 Prince William arriving with mother Diana, Princess of Wales and brother Prince Harry for his first day at Eton College on September 6, 1995 in Windsor, England. / Source: Getty Images
"Is that necessary?" the princess asked him. Meanwhile, in another phone call from Gailey the next day, Simmons told the editor-in-chief of royal magazine Majesty, Ingrid Seward, that he effectively ordered the mom of two down the M4 motorway to talk to her son.
When the princess eventually did see Prince William in the housemaster's study, she told him that she had done a TV interview that would be aired the next day and did not want it to catch him by surprise.
Afterward, the doting mother drove on to Ludgrove, Prince Harry's preparatory school, to deliver the same message in person to her younger son, telling him: "Don't worry. Everything will be fine, I promise."
WILLIAM DECLINED TO TALK TO DIANA AFTER THE INTERVIEW
Prince Harry, then only 11 years old, refused to watch his mother's interview at first, so details surrounding his reaction are unknown when he finally did watch it.
However, his older brother's reaction is widely known. Prince William sat alone to watch the interview, and in the end, he wept. His eyes were red with tears.
The prince rushed to his room, where he noticed that he was not alone. Gailey told his mom that he had found her son slumped on the sofa. When his mother called to check on him an hour later, he refused to talk to her.
Prince William became enraged about the entire ordeal, and "He hated the idea of everything being on television, and he knew his friends would poke fun at him, which they did," said Simmons, adding:
"He felt she made a fool of herself and him."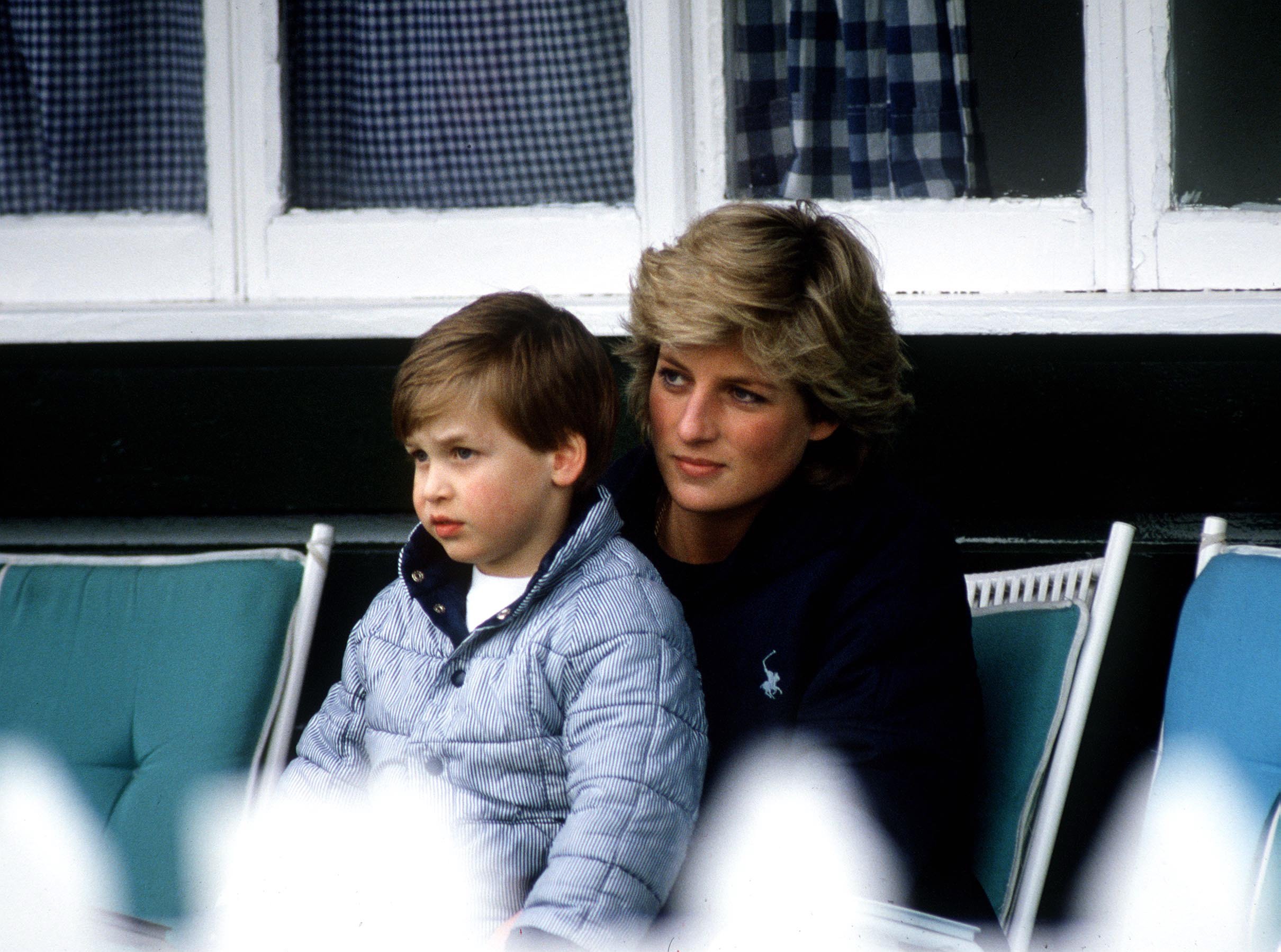 Princess of Wales, Diana with her eldest son Prince William sitting on her lap at Polo in Windsor, United Kingdom. / Source: Getty Images
THE HEATED EXCHANGE BETWEEN MOTHER & SON
Princess Diana and her child, Prince William, had an unforeseen heated confrontation when he arrived home in Kensington Palace. The princess revealed to Simmons that "All hell broke loose" when her son got home.
The young prince was reportedly livid that his mother had spoken ill of his father and even more furious that she had mentioned her lover, Hewitt:
"He started shouting and crying, and when she tried to put her arms around him, he shoved her away."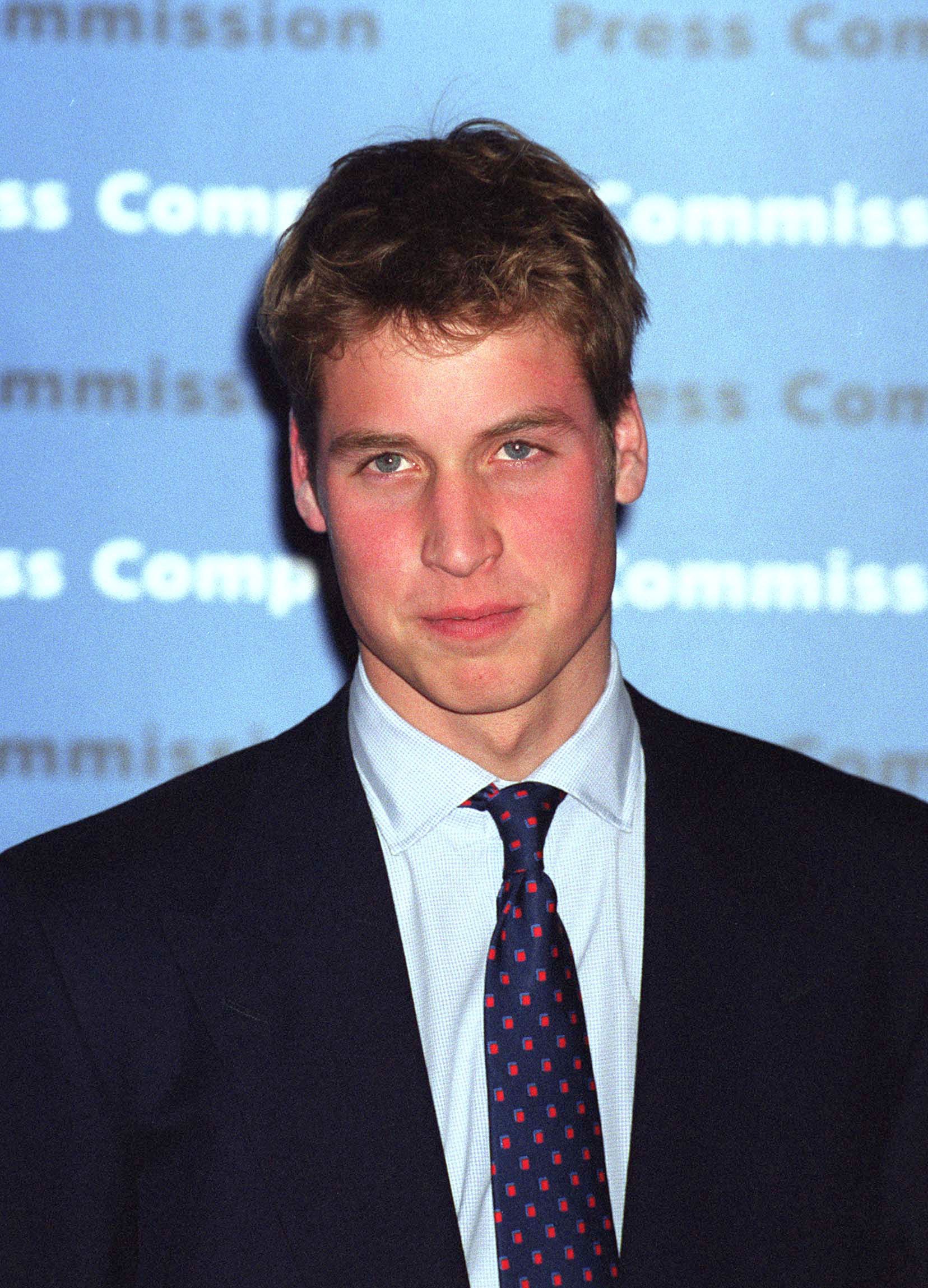 Prince William attending the Press Complaints Commission's 10th Anniversary Reception at London's Somerset House on February 7, 2001 in London, England. / Source: Getty Images
When he eventually cooled off, Prince William apologized to his mother the next day and presented her with a small bunch of flowers. Still, the concerned princess sensed that she had done irreversible damage.
When Simmons saw her later that day, "there was a look of hopelessness on her face," as she was convinced that her son would hate her for the rest of his life.
According to Simmons, the princess had regretted ever speaking to Bashir because it resulted in a significant fall-out between her and her eldest child.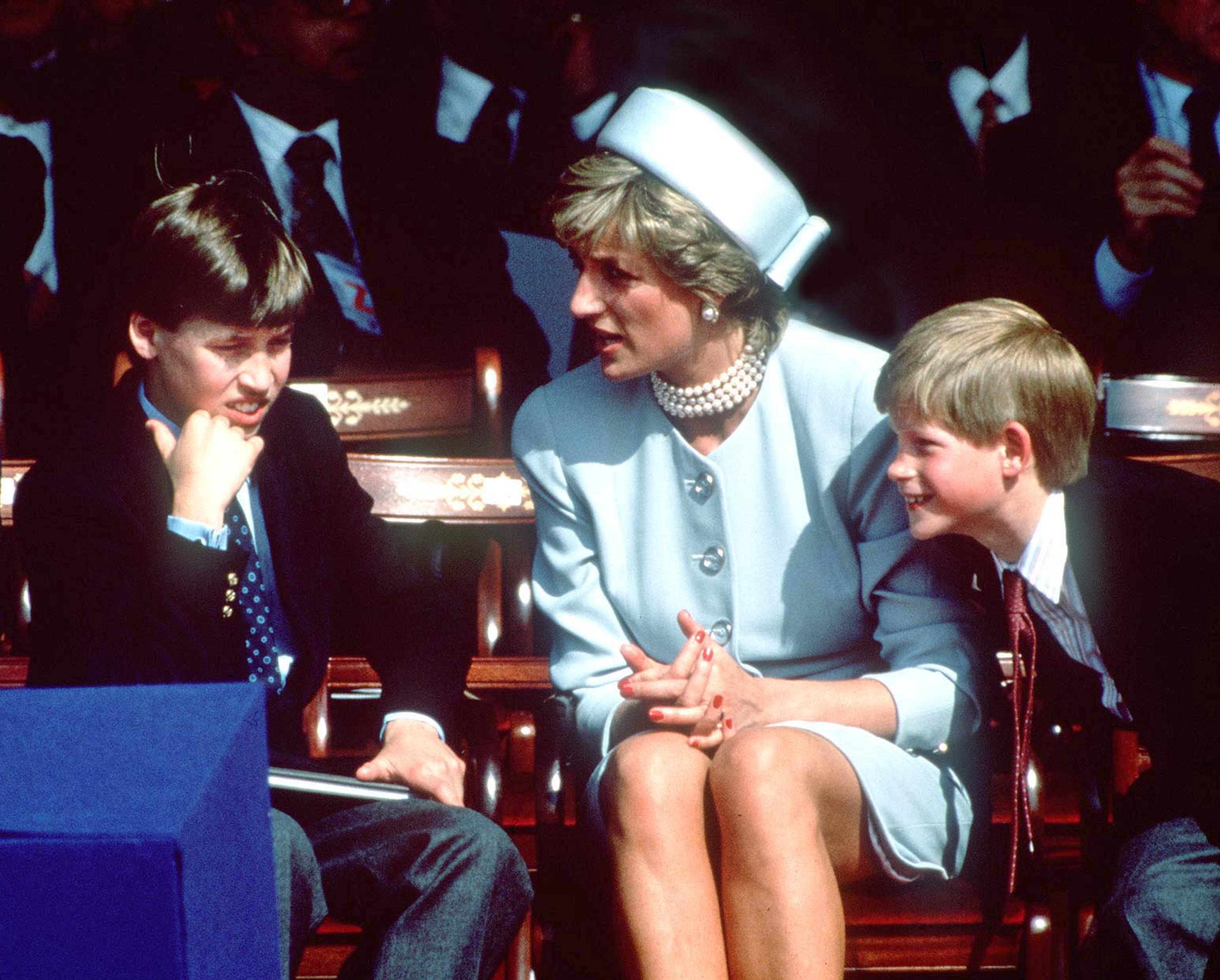 Princess Diana with her sons Prince William and Prince Harry at the V.E Day commemorations in Hyde Park, London, May 1995. / Source: Getty Images
He was fuming because his parents' dirty laundry was all over the papers and had told Simmons that his peers teased him at school because of it:
"He felt bad for his mom because of what she had gone through, but he was furious with her. People at school were calling her all sorts of names."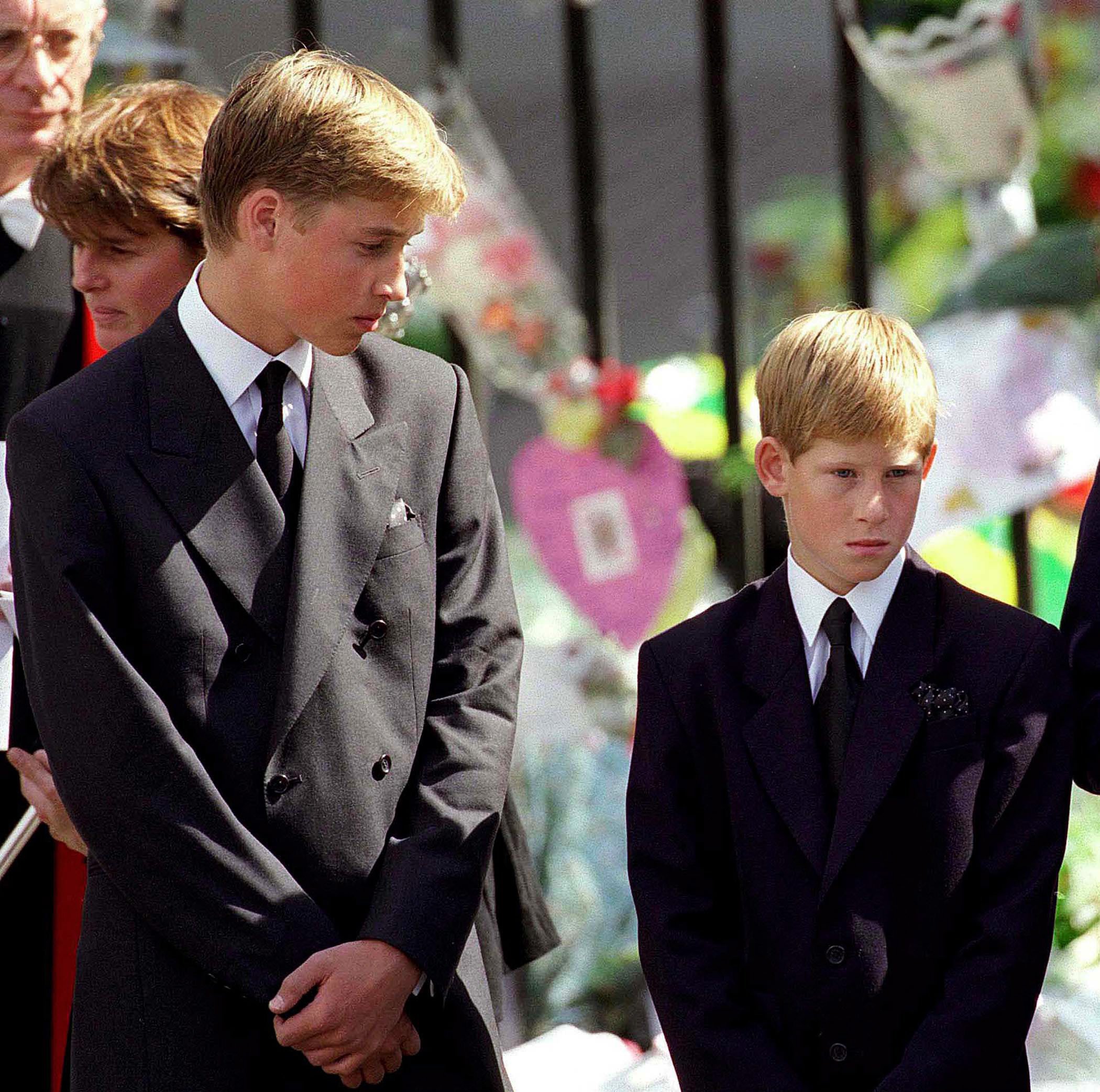 Prince William and Prince Harry standing outside Westminster Abbey at the funeral of their mother, Princess Diana on September 6, 1997 in London, England. / Source: Getty Images
WILLIAM STILL FURIOUS AT DIANA'S INTERVIEW DECADES LATER
More than 20 years after the explosive interview aired, both Princess Diana's sons, Prince William and Prince Harry, now grown up, slammed the televised discussion and how it played out. The Duke of Cambridge said:
"It is my view that the deceitful way the interview was obtained substantially influenced what my mother said."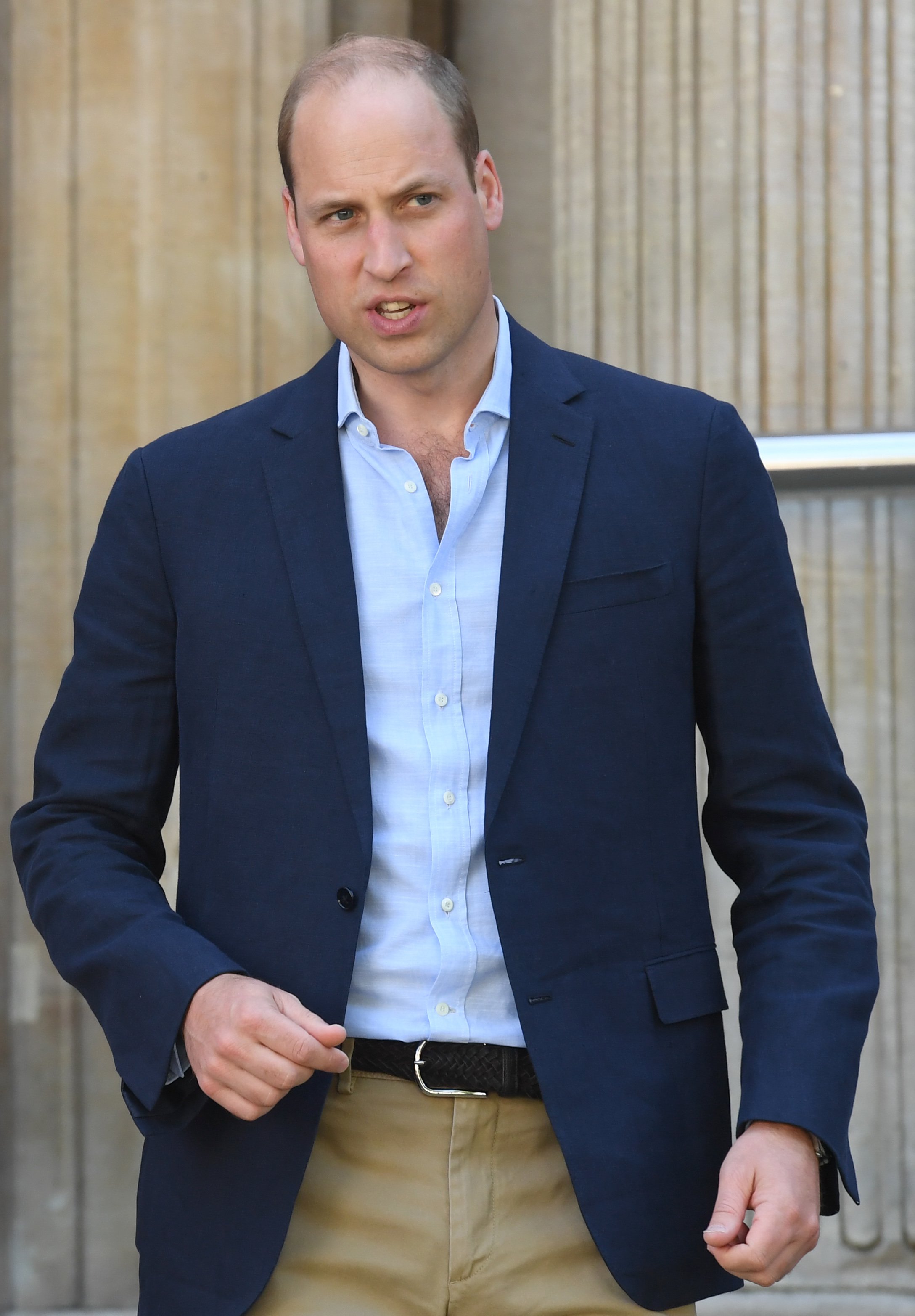 Prince William, Duke of Cambridge during his visit at the Royal Marsden on July 04, 2019 in London, United Kingdom. / Source: Getty Images
The 37-year-old divulged that the interview heavily contributed to making his parents' relationship worse and has since negatively affected countless others.
In his firm view, the prince stated the Panorama program held no legitimacy and should never be allowed to air again, adding the broadcaster portrayed a false narrative that the channel and others have commercialized for years.
Prince William also said the broadcaster covered up its failures in their previous comments about the interviewer. It was disappointing that the BBC's failures contributed significantly to his mother's fear, isolation, and paranoia.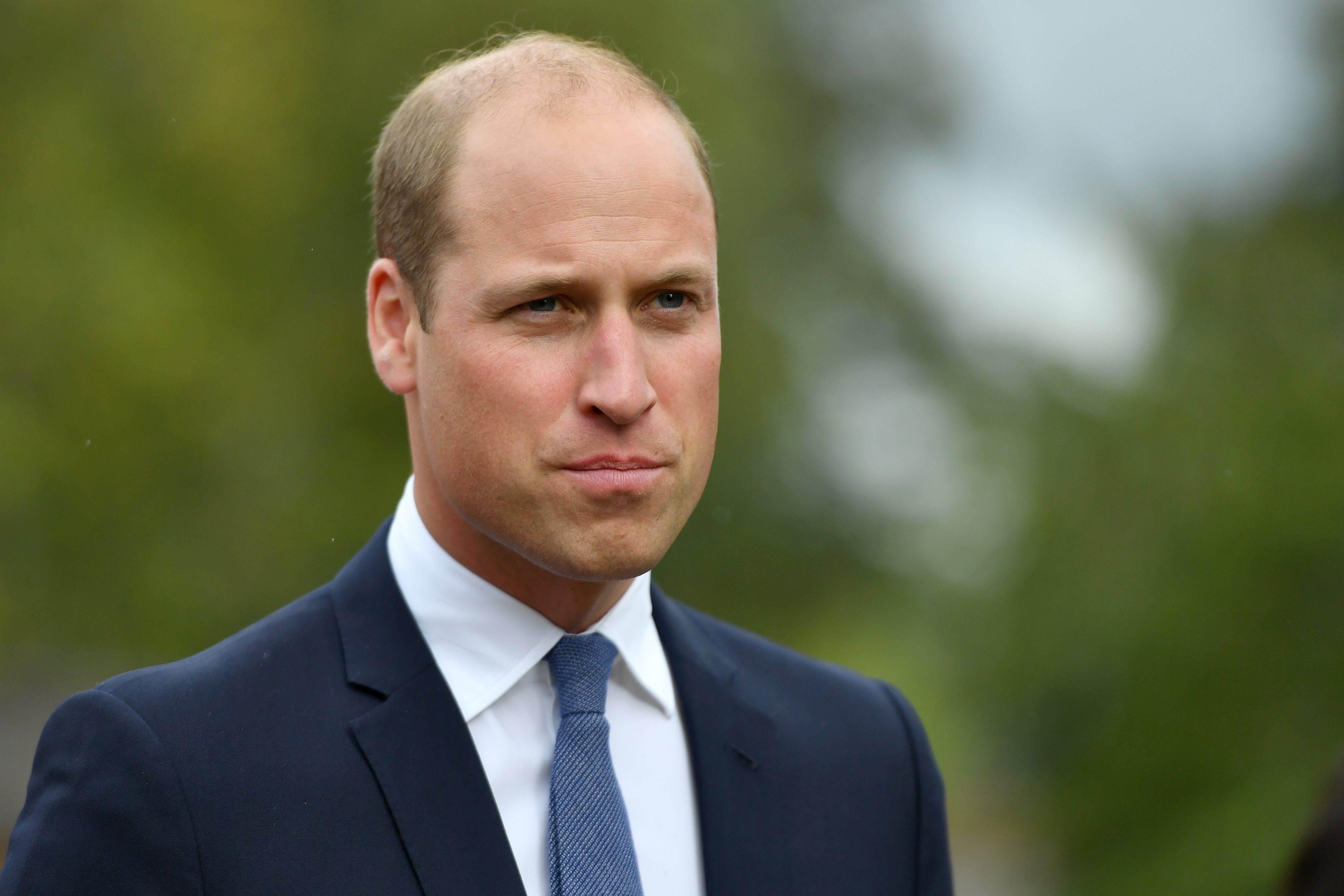 Prince William speaking with families of those helped by Major Frank Foley on September 18, 2018 in Stourbridge, United Kingdom. / Source: Getty Images
The Duke mentioned that what was more heart-breaking was that if BBC had thoroughly investigated the complaints and concerns first raised in 1995, his mother would have been alerted that they deceived her.
Prince William said the rogue reporter was not the only person who failed his mother, but leaders at BBC also chose to turn a blind eye instead of asking the tough questions. While Simmons revealed that he eventually forgave his mom, "It was the angriest I had seen him at her."
Please fill in your e-mail so we can share with you our top stories!