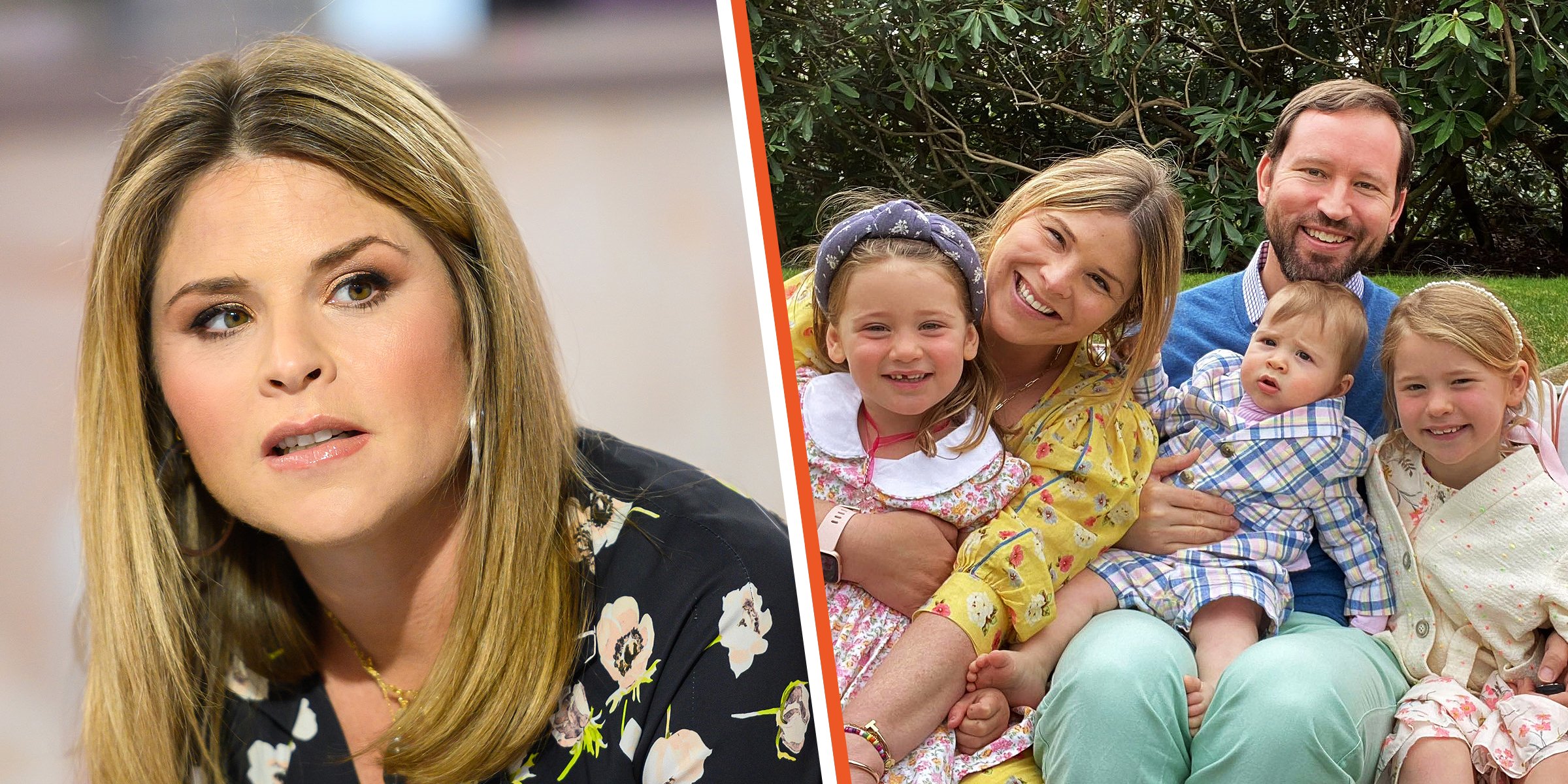 Getty Images | Instagram.com/jennabhager
Jenna Bush Hager Proposed to Her Future Husband a Few Months after the 'Worst First Date' - He Said 'No'
TV personality Jenna Bush Hager and her husband, Henry Chase Hager, have been married for over a decade even though he declined her marriage proposal.
Dating is hard, especially if you are the daughter of the 43rd President of the United States, George W. Bush. Jenna Bush Hager knows it firsthand, but she luckily found her better half; Henry Hager.
In the early 2000s, a mutual friend set Jenna and Henry up to watch a football game. She was not too thrilled about it at first because Henry worked for her dad, felt "too old," and had a girlfriend. Jenna eventually noticed he was "cute," and they kissed at the night's end.
Jenna Bush Hager on the "Today" show on May 3, 2019 [left]. Jenna, her husband Henry Hager, and their three children in an Instagram post shared on April 12, 2020 [right] | Source: Getty Images/Instagram.com/jennabhager
Henry and Jenna went on their first date shortly after that unusual meeting, and she described it as her worst first date. Since George W. Bush was still serving as POTUS, Secret Service agents had to go everywhere with Jenna.
She was in Henry's car in Arlington, Virginia (where he lived at the time), while a vehicle filled with Secret Service agents followed closely.
At some point, Henry realized he was about to run out of gas, so he tried to get to a nearby gas station. It was up a slight hill, and the car stopped right in the middle.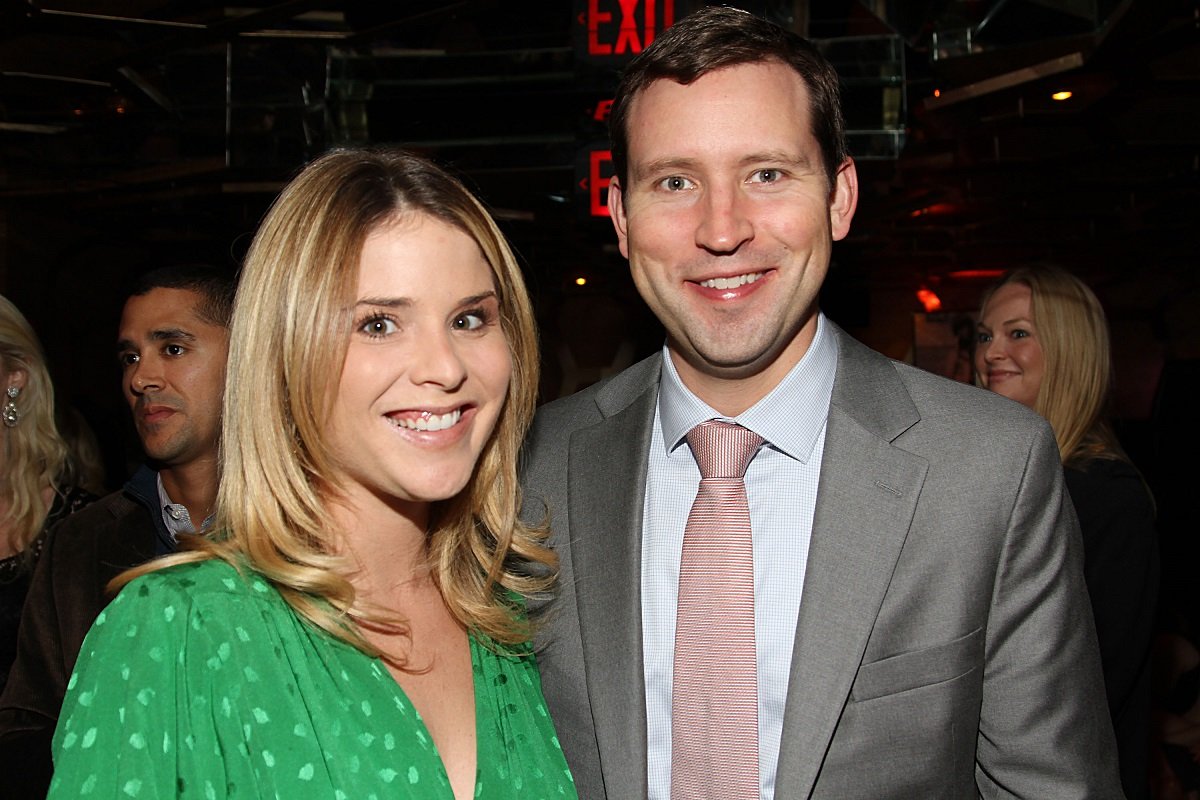 Jenna Bush Hager and Henry Hager on October 11, 2012 in New York City | Source: Getty Images
Henry probably got too nervous and didn't hit the brakes, so his car moved backward and hit the Secret Service vehicle. Jenna thought it was hilarious and couldn't stop laughing, but Henry was "horrified."
It is important to point out that Jenna's mother, former First Lady Laura Bush, didn't take Henry and Jenna's relationship seriously. In 2005, Laura even said Henry was not "a serious boyfriend."
Still, he was a great catch. He graduated from Wake Forest University in 2000 before working for Karl Rove and eventually joining George W. Bush's 2004 reelection campaign.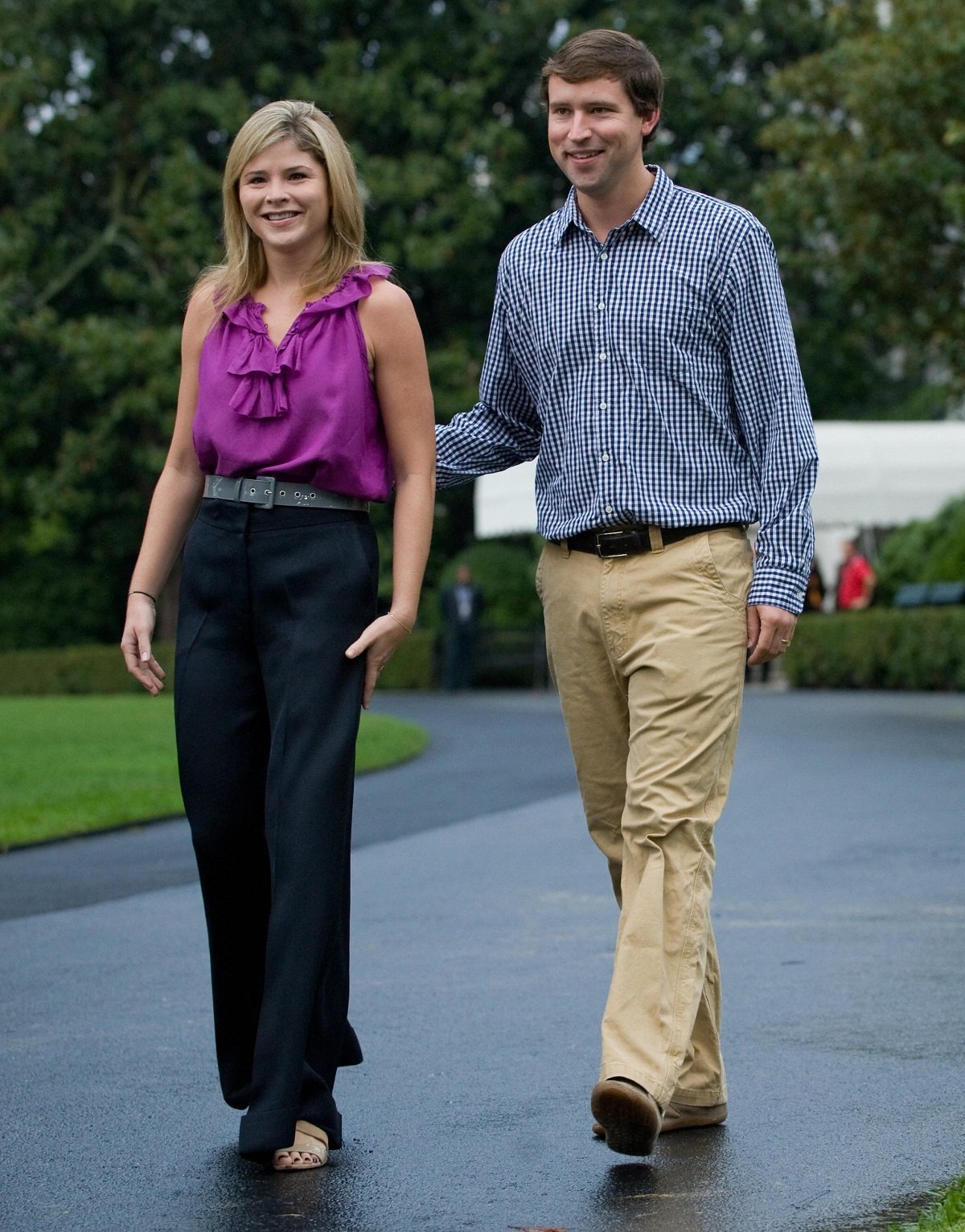 Jenna Bush Hager and Henry Hager in Washington, DC, on September 27, 2008 | Source: Getty Images
Henry also studied at the University of Virginia's Darden School of Business and is part of a respected family of politicians. His father, John, was Lieutenant Governor of Virginia and head of the state's Republican Party.
Even though Laura didn't have high hopes for her daughter's relationship with Henry, Jenna asked him to marry her only three months after their first date.
[Jenna] once read to her "Today" audience a beautiful Valentine's Day letter she wrote for her husband.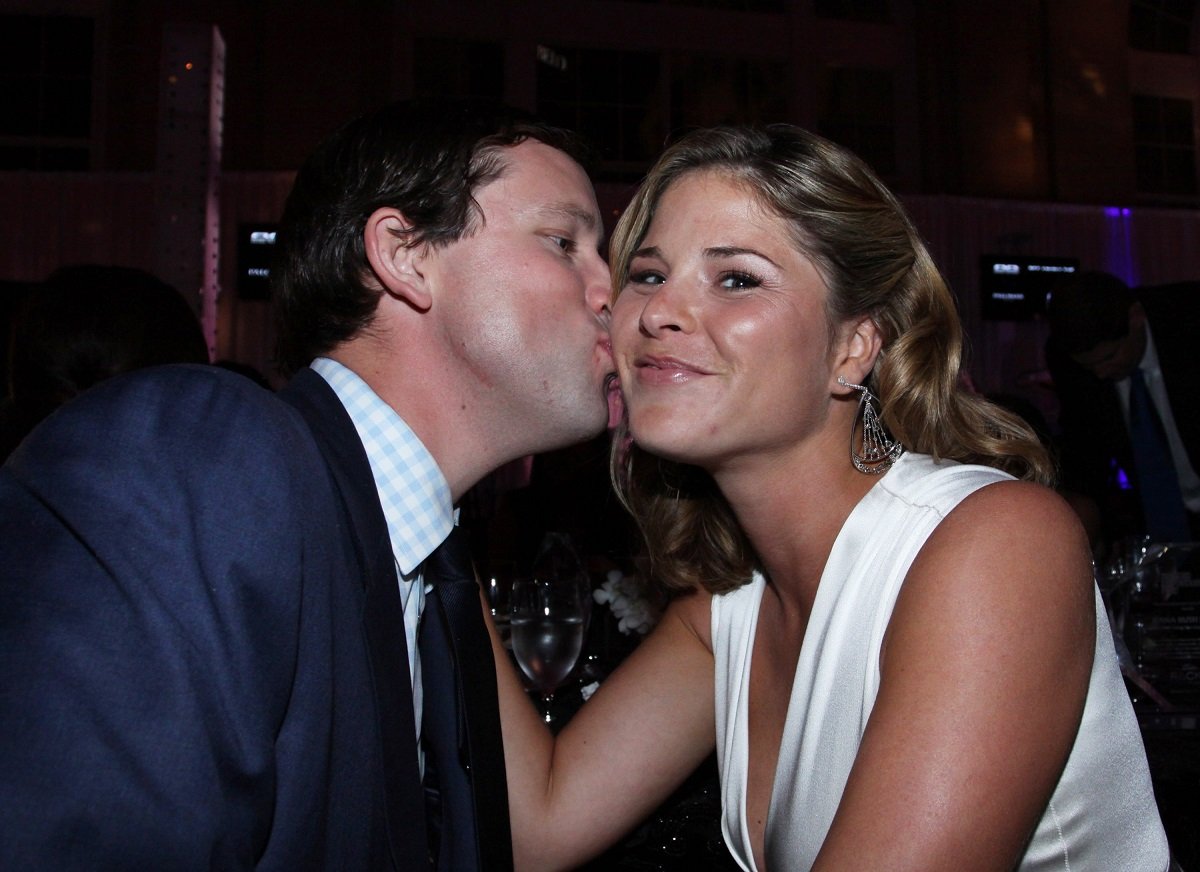 Henry Hager and Jenna Bush Hager on November 14, 2009 in Dallas, Texas | Source: Getty Images
It happened during Christmas time, and Jenna "might have had a Christmas cocktail" before popping the question. She and Henry were dancing, and she said:
"This is it. I know it. Let's just get married. What are we waiting for?"
While they had been dating for less than a year, Jenna was already sure they would spend the rest of their lives together. Henry did, too, but he just smiled and said that although he was "crazy" about her, she was still young.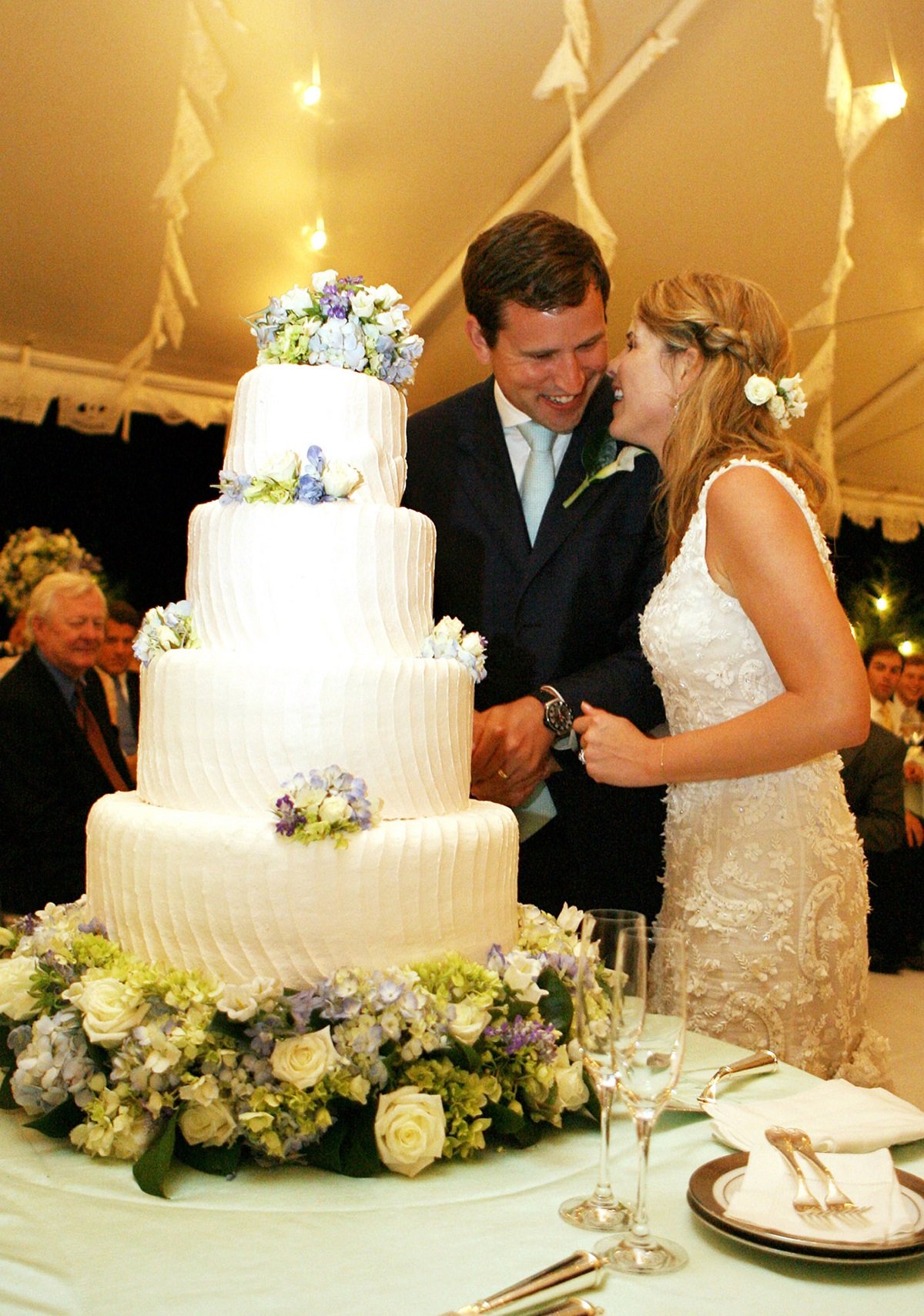 Henry Hager and Jenna Bush Hager at Prairie Chapel Ranch May 10, 2008 near Crawford, Texas | Source: Getty Images
In 2007, Henry asked Jenna to marry him. First, he asked George W. Bush permission to marry his daughter, and the former POTUS said, "Done deal."
After that, Henry took Jenna for a hiking trip at Cadillac Mountain in Acadia National Park, Maine, where he proposed. She said yes, and they tied the knot in 2008 at the Bush family's Texas ranch in front of about 200 guests.
Nowadays, Henry and Jenna have been married for 14 years, and their careers have been on a steady rise during all that time. Henry is now the Managing Director at Waterous Energy Fund.
On the other hand, Jenna has been one of the most famous journalists in America for years, especially after she joined the "Today" show in 2009. She is currently co-hosting the fourth hour of the morning news program with Hoda Kotb.
Henry lives a relatively private life, but Jenna has frequently gushed about their unique relationship. She once read to her "Today" audience a beautiful Valentine's Day letter she wrote for her husband.
Jenna compared Henry's love to the Post-it note he would leave for her when she came home late: "simple, solid, and thoughtful."
Jenna explained that becoming a mom for the second time was "much sweeter."
She has also shared some of the sweet gestures Henry has done for her, including surprising her by preparing everything in the kitchen the night before she leaves for work.
Henry and Jenna share three children – daughters Mila and Poppy and son Hal. The journalist confessed balancing motherhood and work was not easy, but many women did it before her, and many will do it after. Jenna added:
"I'm happy I work because I want to show [my kids] the power that women have to do it all. But you just can't do it all at the same time."
HONORING FAMILIES THROUGH THEIR CHILDREN
Speaking of Henry and Jenna's children, the first two were born almost back-to-back, but the youngest had to wait five years before joining the family.
Jenna gave birth to Margaret "Mila" Hager in New York City on April 13, 2013. George W. Bush announced the news on Facebook and revealed his granddaughter was named after her two grandmothers.
The couple was so sure Mila would be a boy that they painted the nursery room a pale blue. For the second pregnancy, they played it safe and asked the doctor about the sex of the baby right away.
Poppy Louise Hager was born in NYC on August 13, 2015. She was named after the nickname of Jenna's grandfather – George H. W. "Poppy" Bush – and Jenna and Henry's grandmothers' middle names – Louise and Lewis.
Henry confessed his wife was "fantastic" throughout the delivery, and Mila couldn't stop talking about her "baby sissy." Jenna explained that becoming a mom for the second time was "much sweeter" because she already knew "how wonderful motherhood" was.
The couple's third child, Henry Harold "Hal" Hager, joined the brood on August 2, 2019. The boy was named after many family members of his dad's side, including his own father. His middle name came from Jenna's maternal grandfather.
Jenna revealed her two youngest kids were thrilled to have a baby brother and quickly came up with a nickname: Hal Pal. What a lovely family Henry and Jenna have!
Please fill in your e-mail so we can share with you our top stories!