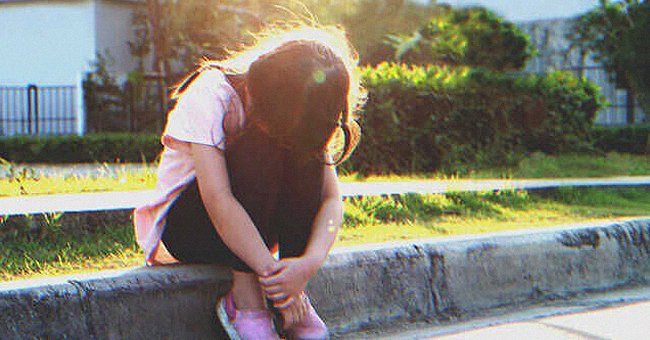 Shutterstock
Years after Parents' Death, Little Girl Discovers Her Adoptive Mom Is Actually Her Birth Parent – Story of the Day
Karina grew up in an orphanage after her parents' death, and at eight years old, Betty and Alex fostered her. However, after overhearing an argument between them, Karina discovered a shocking old photo. When she confronted Betty, the older woman revealed a stunning truth.
Karina was nervous and going through stuff quickly. Her ears were focused on every sound in the house, but her eyes and hands went through Betty's items rapidly. She was snooping around for something. But the 8-year-old had no idea what or why she felt that something in here would explain what she heard the night before.
Her adoptive parents, Betty and Alex, were nice enough, but Alex had a horrible temper. He didn't particularly like Karina, and the young girl thought he only accepted the foster placement because Betty begged.
But last night, Karina overheard one of their tense conversations, and Alex said something strange. "I don't understand why you went back for her," he said, and the words had been plaguing Karina's mind since.
What did he mean "back for her?" As far as she knew, Betty met her in an orphanage in Houston and decided to adopt her after a while.
Karina's parents died in a terrible car accident when she was two years old, and she spent the next few years in an orphanage. When she turned seven, a lovely woman, Betty, came to the orphanage, and after meeting Karina several times, she decided to foster her. At least, that's what Karina knew.
A few months had passed, and Karina had witnessed how much Alex and Betty fought, especially over her. At one point, the girl thought they would return her, but Betty never let it happen. She defended her at every turn from Alex, and Karina was glad that someone was in her corner. Her foster mom was awesome.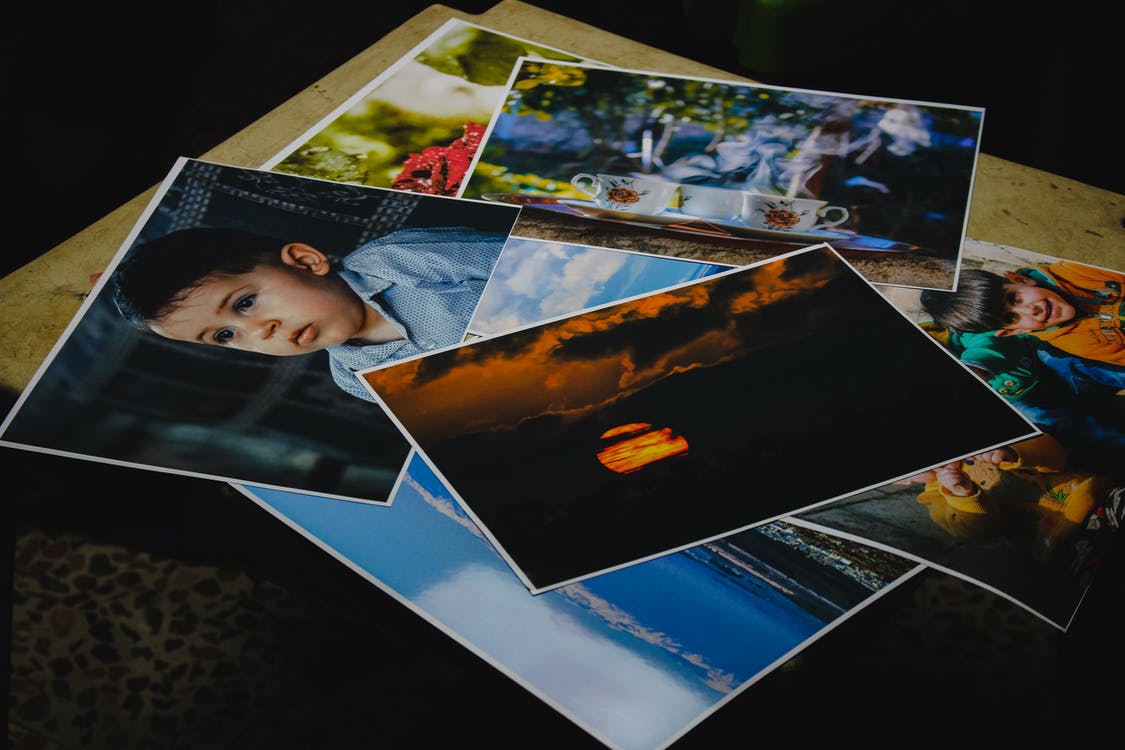 One of Betty's pictures stood out. | Source: Pexels
Still, even at eight years old, she knew that Alex's words meant something. Something in her intuition told her to dig through Betty's things, but she had no idea what to look for and had to do it quickly because Betty would be home from the convenience store soon.
Suddenly, a photo stood out. It reminded her of a picture she had that the lovely ladies at the orphanage gave her years ago. It featured her parents, and next to them was a smiling Betty. There was a date in the corner of the image, and it was way before Karina was born.
"What's going on? Did Betty know my parents?" Karina whispered to herself.
"Karina!" Betty's voice echoed through the house, and Karina had been so enraptured with the photograph that she hadn't even heard the car arrive or the jingle of keys. "Karina!"
But she didn't care about being caught now. She had to confront Betty and get the truth right from the source.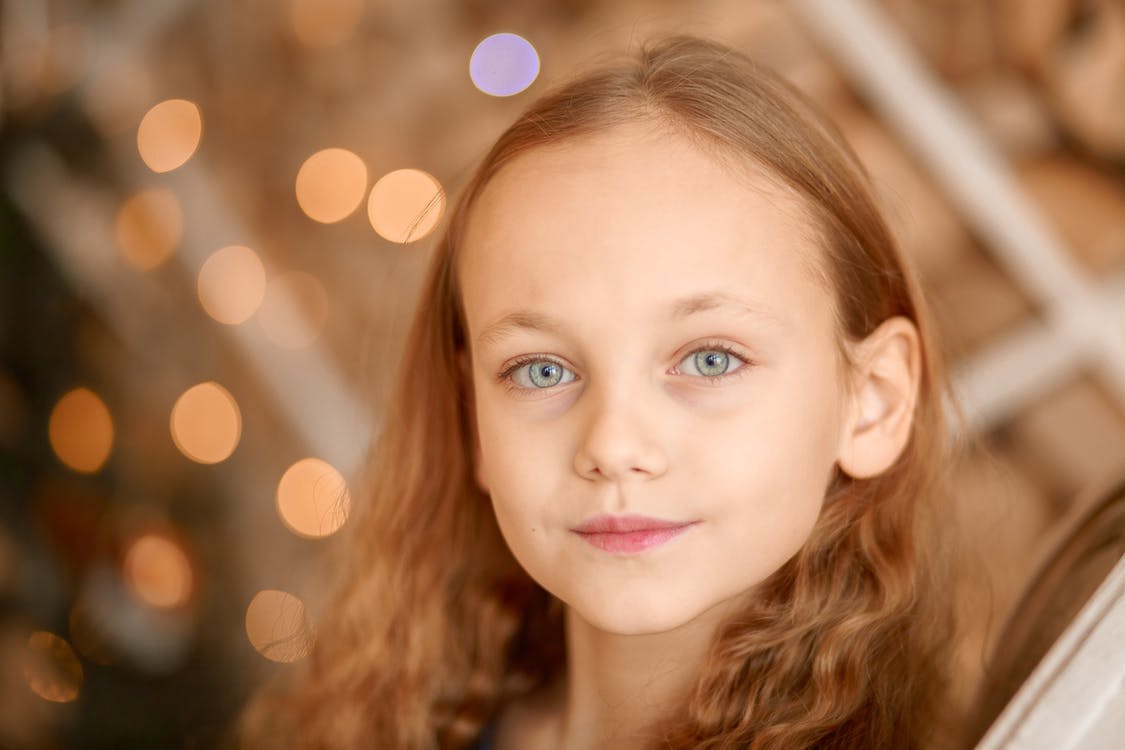 Karina demanded an explanation. | Source: Pexels
"Oh, sweetie. What were you doing in my room?" Betty asked when she saw Karina exiting the master bedroom from the hallway.
"What is this?" Karina demanded, holding the picture up and pursing her lips at the woman who had started to become like a mother to her.
"Have you been snooping in my things?" Betty deflected, placing her hands on her hips.
"Why are you in a picture with my parents? I know them. I stared at their faces for years in a picture I had of them. But you're in this one. Did you know my parents? That's why you found me?" Karina questioned, water filling her eyes.
"Honey, it's a complicated story," Betty continued, wanting to avoid the subject entirely.
"Please!" the young girl begged as tears fell from her eyes.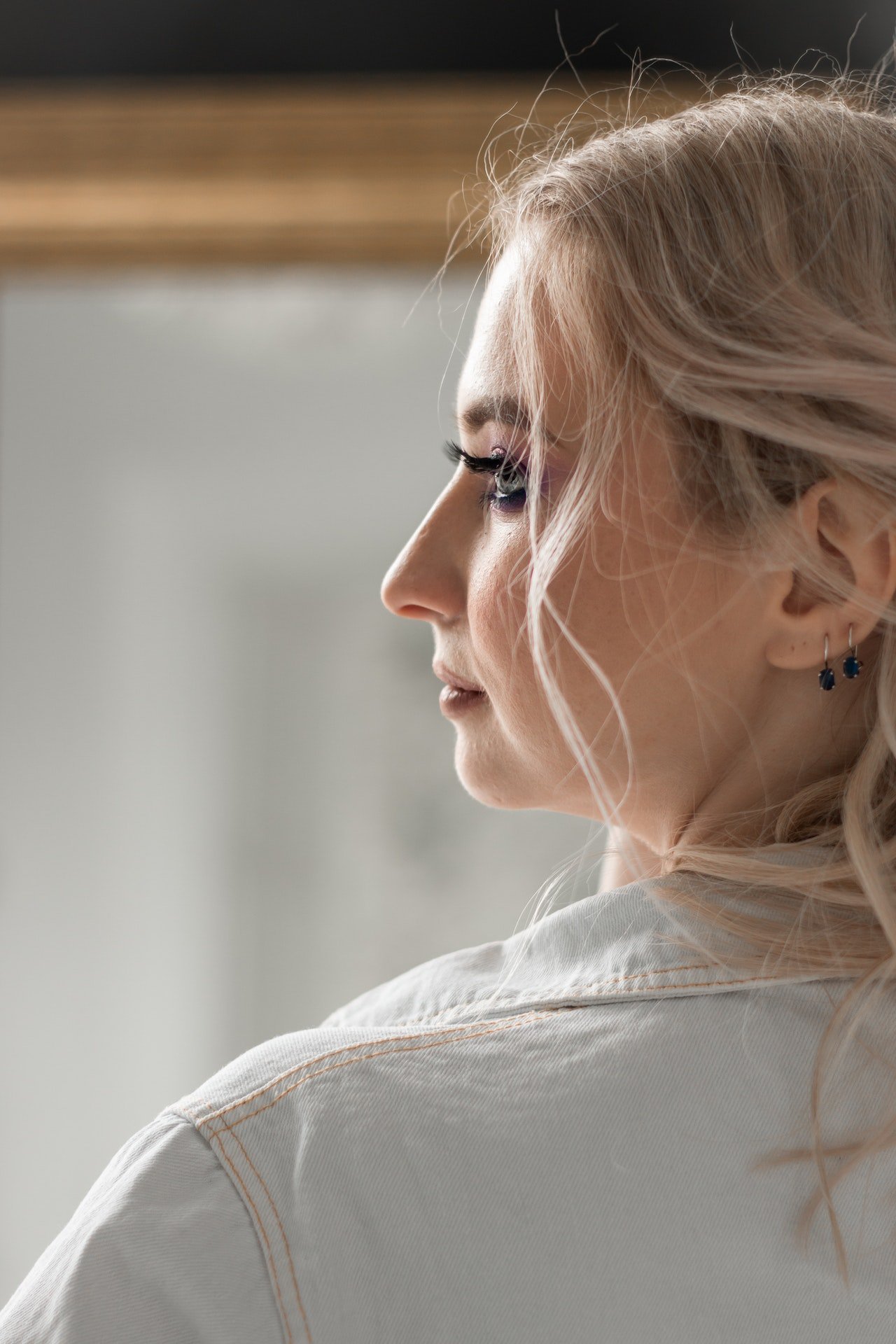 Betty decided to tell her the truth. | Source: Pexels
"Okay, sweetie. Okay. I'll tell you the truth. I'm so sorry for hiding it," she began. "You see… I did know your parents. I was friends with them for a long time, and when I got… pregnant, I gave them my baby."
"I had a baby in my belly. You," Betty explained.
"What?" Karina asked, not understanding. "You're my mother?"
"Honey, back then, I couldn't raise you. I didn't have the means or a college degree. I had nothing. But your parents did, and they really wanted a child. It was the best choice back then," Betty continued, kneeling before her and holding Karina's arms. "Please understand."
"And then my parents died," the young girl stated, looking at her birth mother with her tearful face.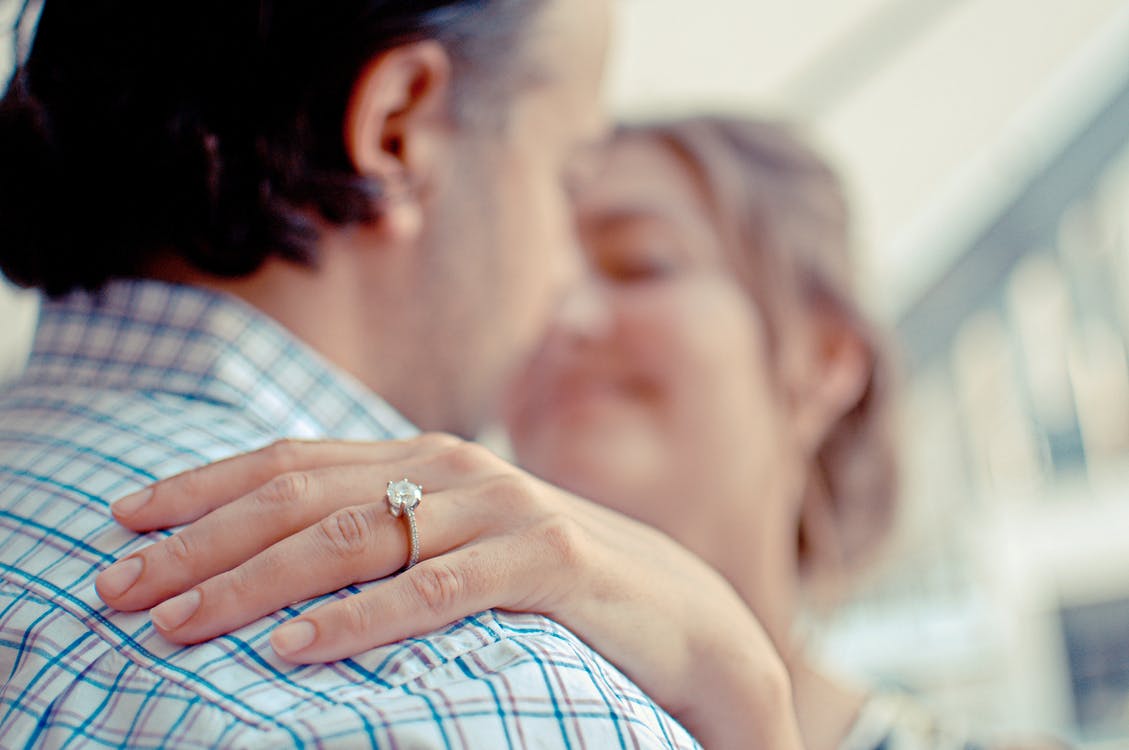 She married Alex for financial security. | Source: Pexels
"Yes, they died so soon, and it was awful. But I still didn't have my life put together. I promised to come and get you once I got everything settled. That's actually why I married Alex, sweetie. He is rich, and I came to find you as soon as I could," Betty finished, explaining the whole truth.
Karina nodded, grateful that she knew everything now. She felt excited that Betty was not a stranger, although something else was on her mind. "But your husband is not my dad?" she asked.
"No, darling, he's not," Betty answered.
"I know he doesn't like me. I've heard him," Karina continued.
Betty nodded, looking at her daughter thoughtfully. "Don't worry. You won't ever have to worry about him again. And you will never have to worry about being alone. I'm here. I'm here," she said, bringing her arms around Karina and hugging her tightly.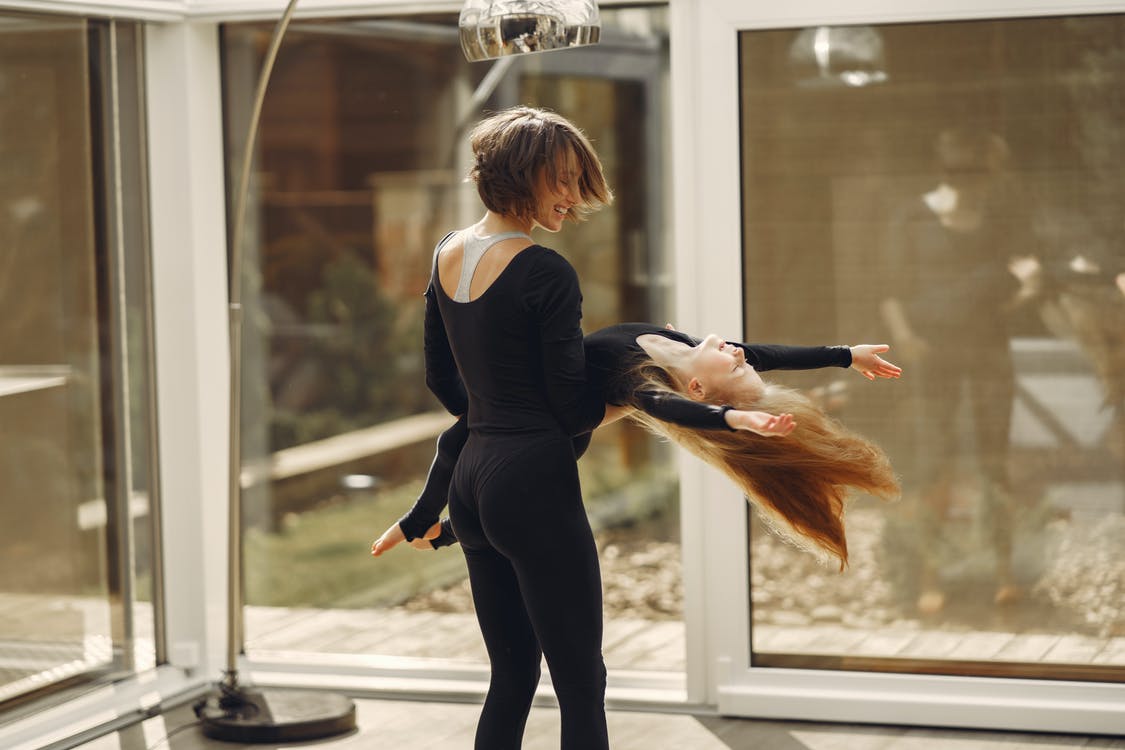 They lived happily without anyone else. | Source: Pexels
Betty felt awful that Karina had noticed Alex's attitude, and she was done with that. She would not expose her daughter to any more heartbreak or neglect. Now that she had a great job, she didn't need to rely on Alex's money. It was time to go. It took a few months of arranging everything, but Betty left with Karina one day and never looked back.
Alex didn't even fight it. Legally, they had no trouble because it turned out that Betty and Alex were never her foster parents. Betty took the girl home after revealing she was her birth mother. That's why it happened so quickly.
A few months after leaving, Betty was promoted at work, and she never had to worry about money ever again. She raised Karina with all the love and support in the world.
What can we learn from this story?
Adoption could be a valid choice. Betty gave up her baby to her friends because she thought she couldn't raise her independently. It was the right choice at the time.
Protect your kids from bad spouses. If you see your partner being neglectful or worse to your child, you must protect them first. They are your priority.
Share this story with your friends. It might brighten their day and inspire them.
If you enjoyed this story, you might like this one about a man who thought about giving up her baby when his wife died in childbirth.
This account is inspired by our reader's story and written by a professional writer. Any resemblance to actual names or locations is purely coincidental. All images are for illustration purposes only. Share your story with us; maybe it will change someone's life. If you would like to share your story, please send it to info@amomama.com.
Please fill in your e-mail so we can share with you our top stories!