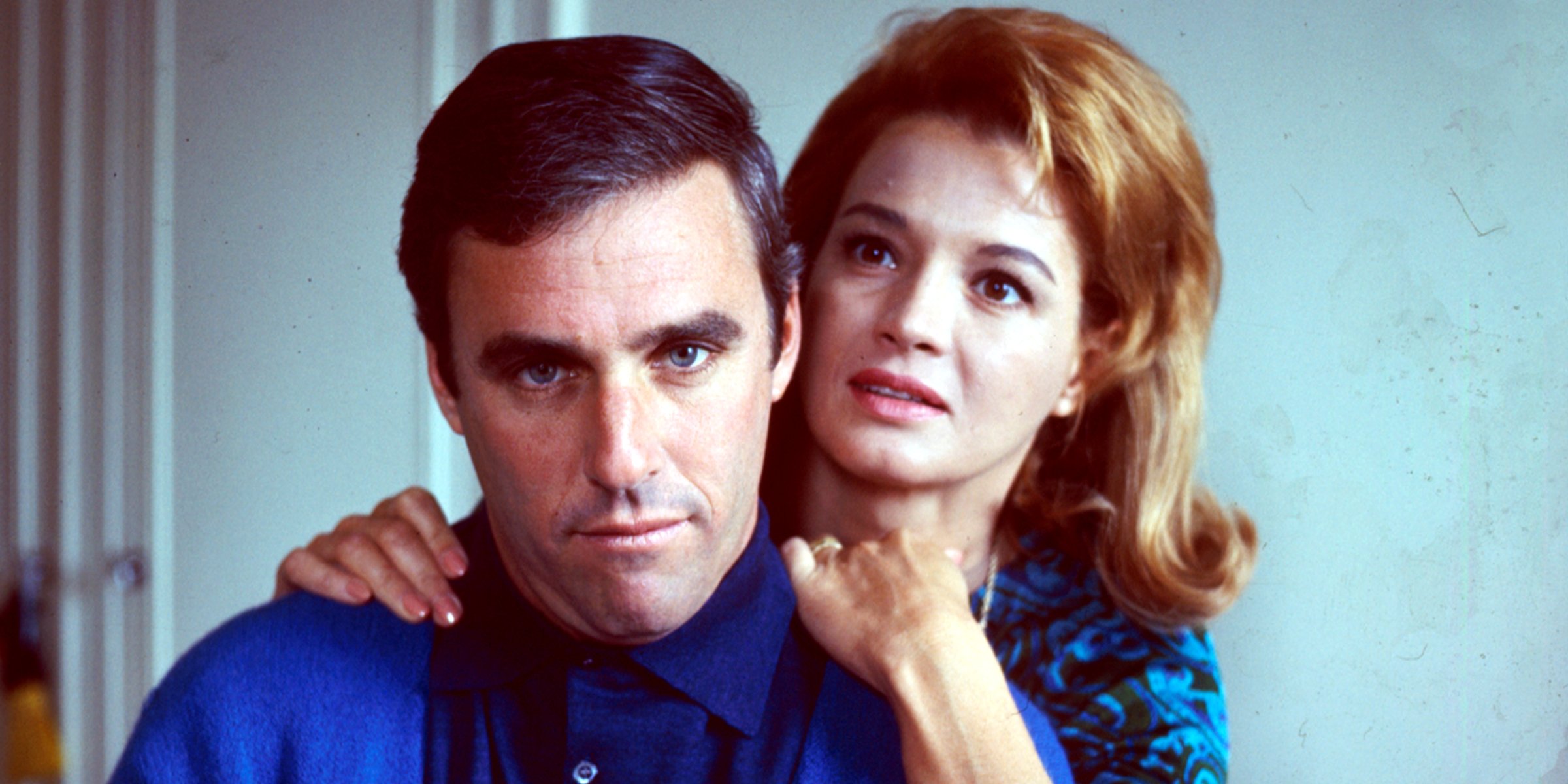 Getty Images
Angie Dickinson Almost Married Frank Sinatra amid 20-Year On-And-off Affair Yet Wed Man Who 'Never Loved Her'
Angie Dickinson and Frank Sinatra had a relationship for around two decades, and they almost became husband and wife. However, she married someone else, but their union was doomed.
Angie Dickinson once claimed that she and musician and actor Frank Sinatra had a long-lasting love affair. The couple's relationship was on-and-off for years but failed to go anywhere significant.
Instead, the actress found somebody else who wasn't as famous as Sinatra. Dickinson married the man, a composer, but later confessed that the husband never really loved her.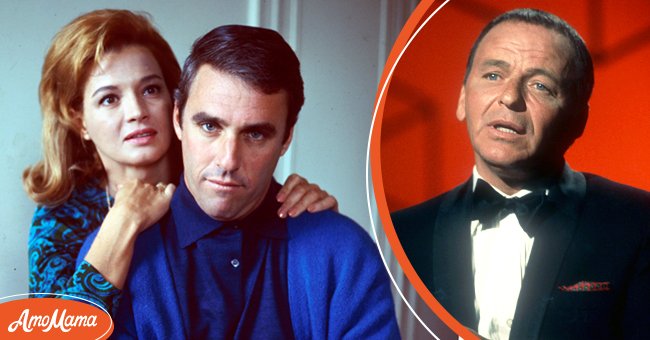 Angie Dickinson and Burt Bacharach posing for an image in London in 1966, and Frank Sinatra during the television special "Francis Albert Sinatra Does His Thing" on August 15, 1968, in Los Angeles, California. | Source: Popperfoto & Martin Mills/Getty Images
ANGIE'S ACTING BACKGROUND AND MARRIAGE TO HER FIRST HUSBAND
Angie was born Angie Brown in Kulm, North Dakota, in September 1931. She grew up being exposed and going to the movies because her father worked as a projectionist, and they had free entrance.
She loved the movies but ended up working as a secretary because of the degree she earned when her family relocated to California. The star also competed in beauty pageants, which led to her getting a role on "The Colgate Comedy Hour."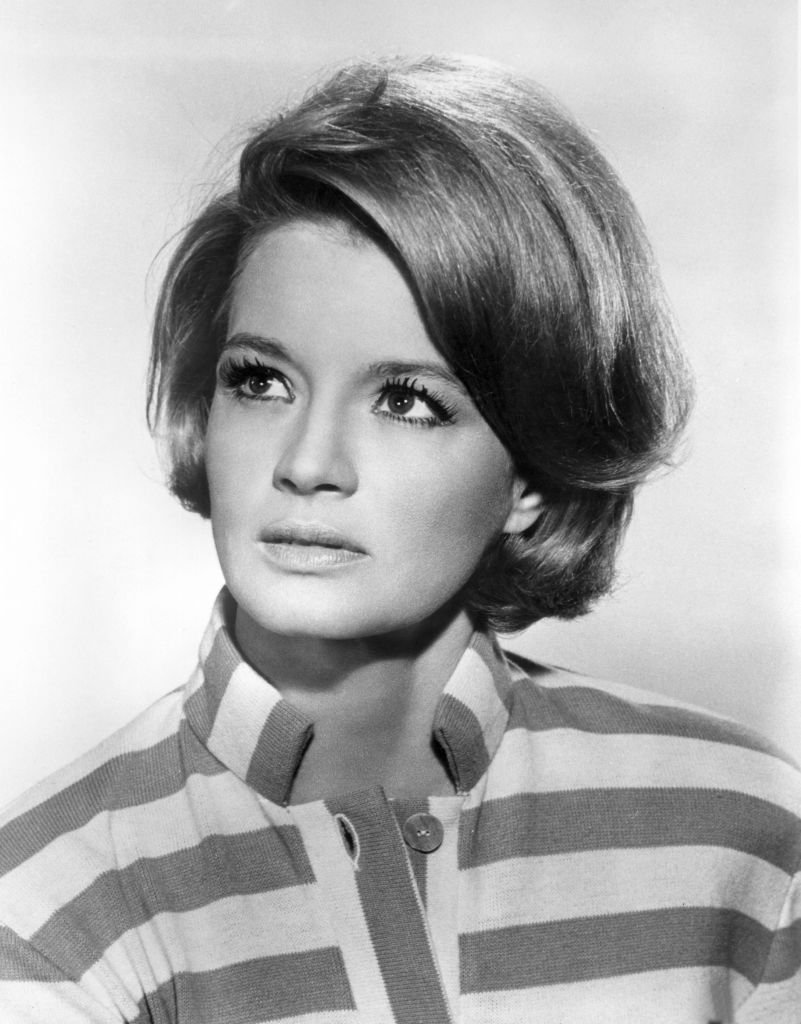 Angie Dickinson posing for a studio headshot portrait in circa 1967. | Source: Hulton Archive/Getty Images
Angie once saw Frank Sinatra singing with Jimmy Durante and knew that the industry was the one she wanted to be in. She then appeared in several western television films, and in 1959 she acted alongside her childhood hero, John Wayne, in "Rio Bravo."
The actress found confidence and a new career when she got to star in "Police Woman" for four seasons, starting in 1974. She became a Hollywood sex symbol as Los Angeles' Sgt. Pepper Anderson, who wore slit skirts and go-go outfits.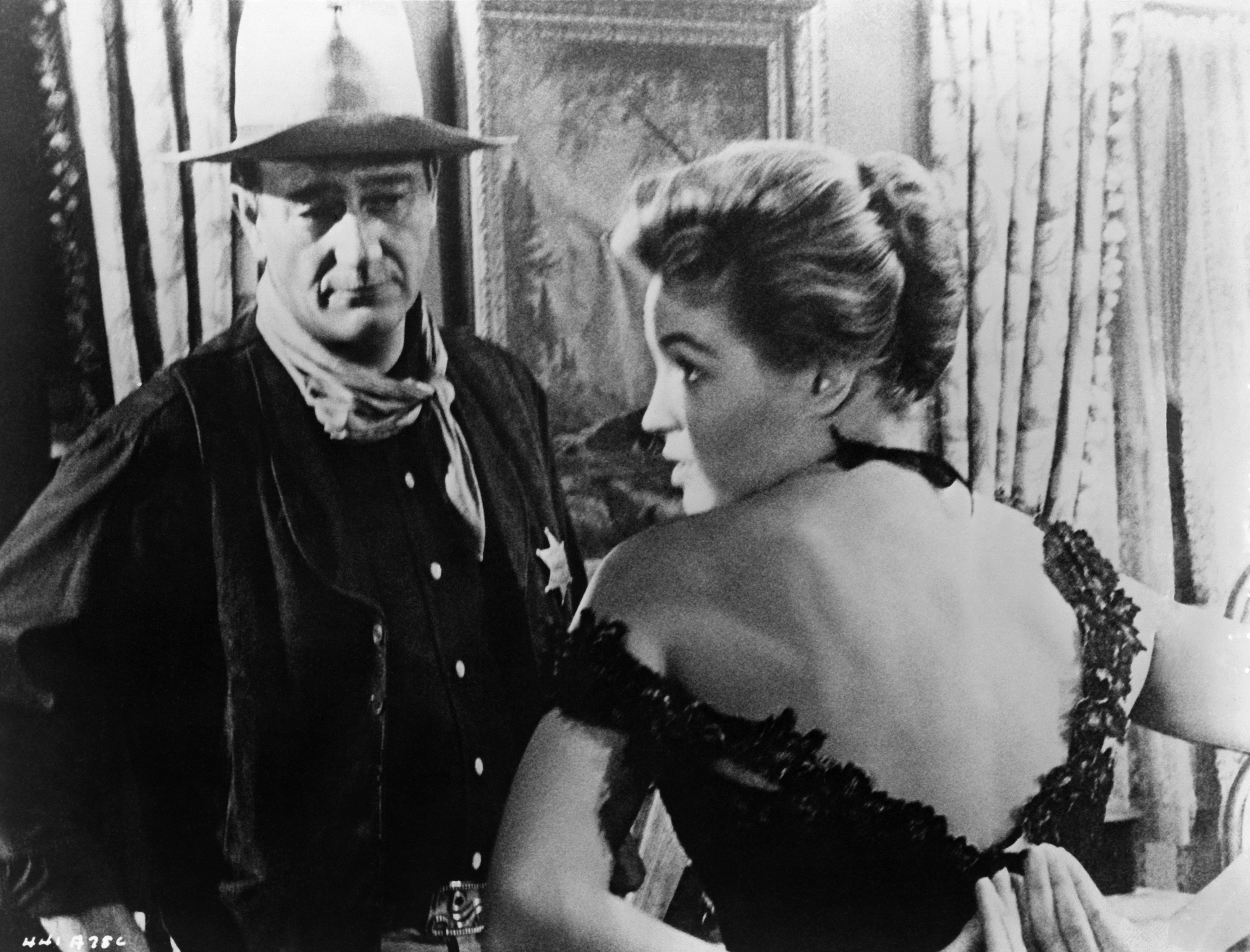 John Wayne and Angie Dickinson on the set of the movie "Rio Bravo" in 1959, in Tucson, Arizona. | Source: Michael Ochs Archives/Getty Images
Gene was a college football star who was passionate about electronics but became an accountant. After a five-year marriage, the couple's marriage began in 1952; it ended in divorce in 1960.
DICKINSON'S AFFAIR WITH SINATRA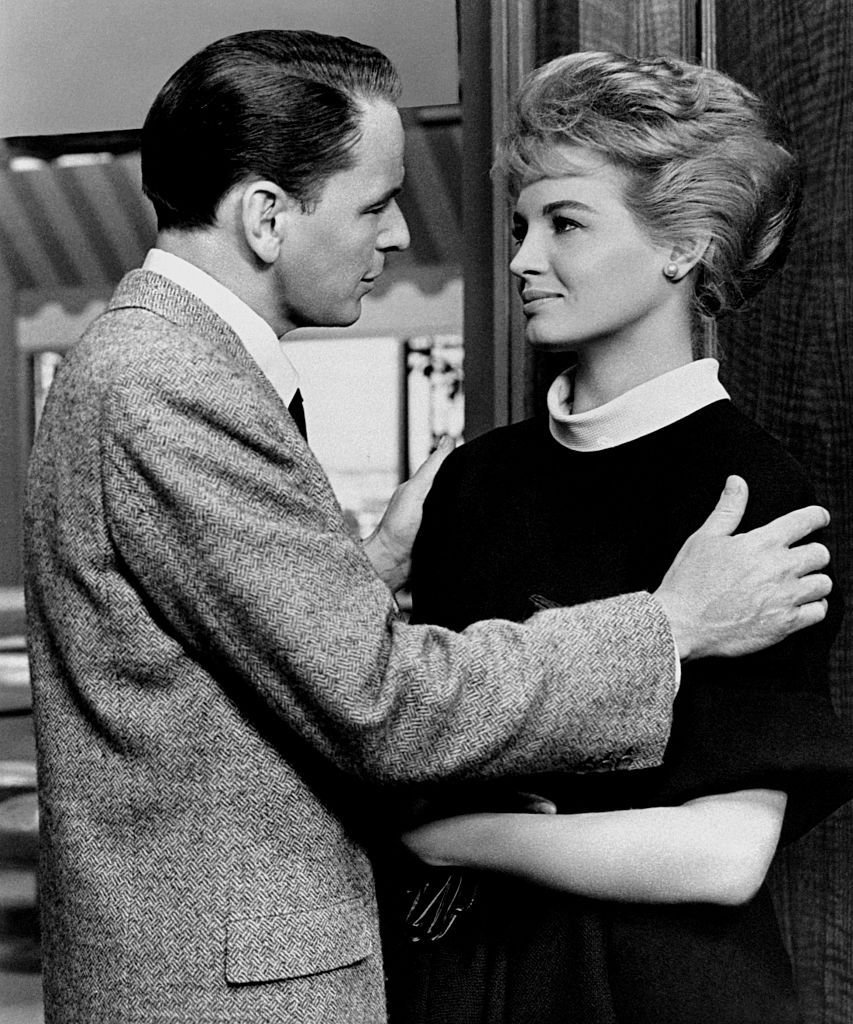 Frank Sinatra and Angie Dickinson playing the roles of Mr. Danny and Mrs. Beatrice Ocean in "Ocean's Eleven," in 1960. | Source: Mondadori/Getty Images
In 2015, Angie, aged 83, attended an event sponsored by Citi credit cards. The actress opened up about her romantic relationship with Sinatra at the event, describing it as a "20-year, on-and-off" romantic relationship.
She revealed that their love affair started when she had an appearance on the "Colgate Comedy Hour" in 1953. Sinatra's bodyguard informed her the singer wanted to see her in his dressing room.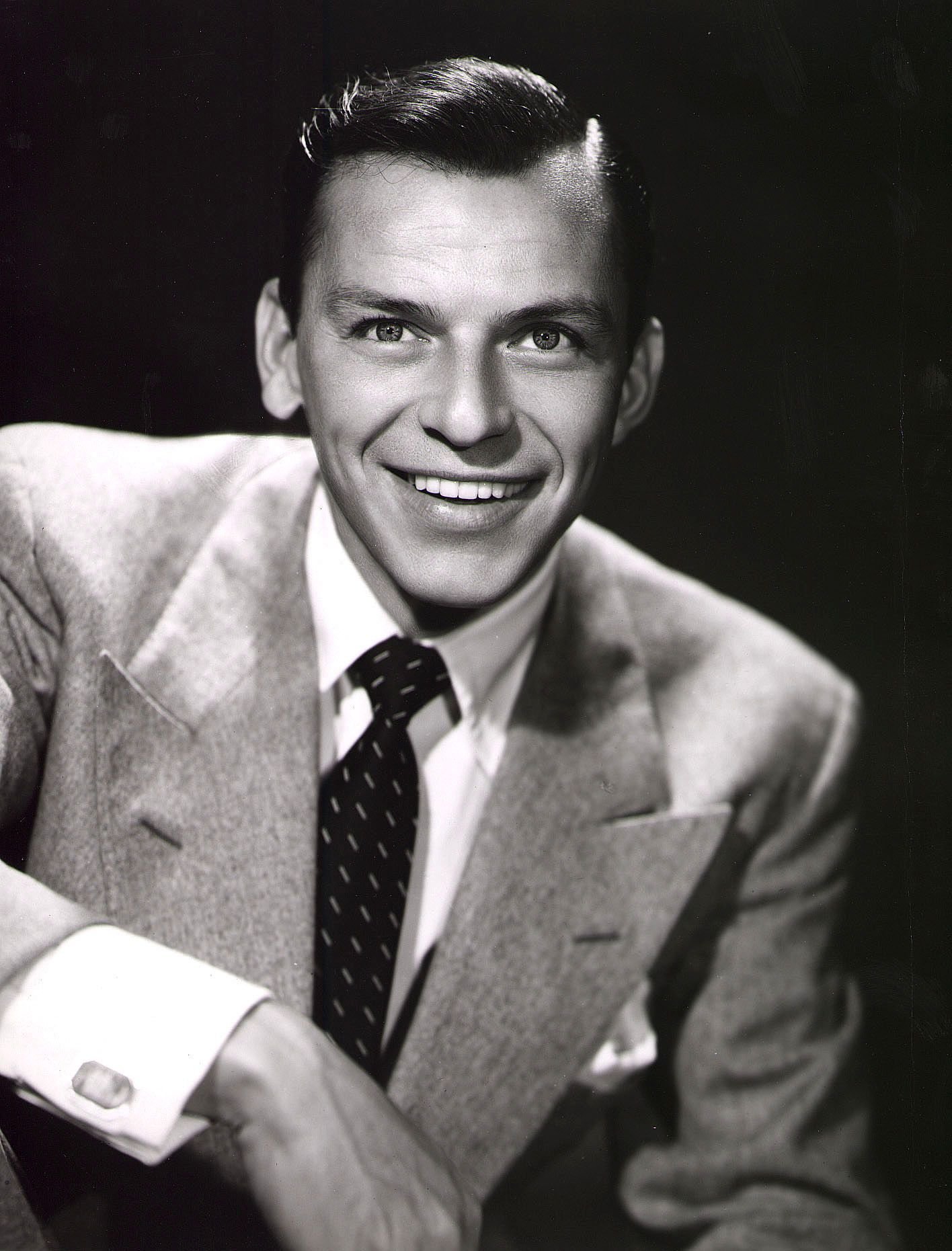 A promotional studio portrait of Frank Sinatra in the 1950s. | Source: Hulton Archive/Getty Images
Angie obliged, and when she met up with the musician, he asked if she was seeing someone. She replied that she was, but he still wondered if he could have her phone number, and the actress gave it to him.
The actress described Sinatra as "one of the most charismatic men that ever was" and noted how he had an amazing voice. In 1960, the pair got to star together in "Ocean's 11," where Angie played his wife.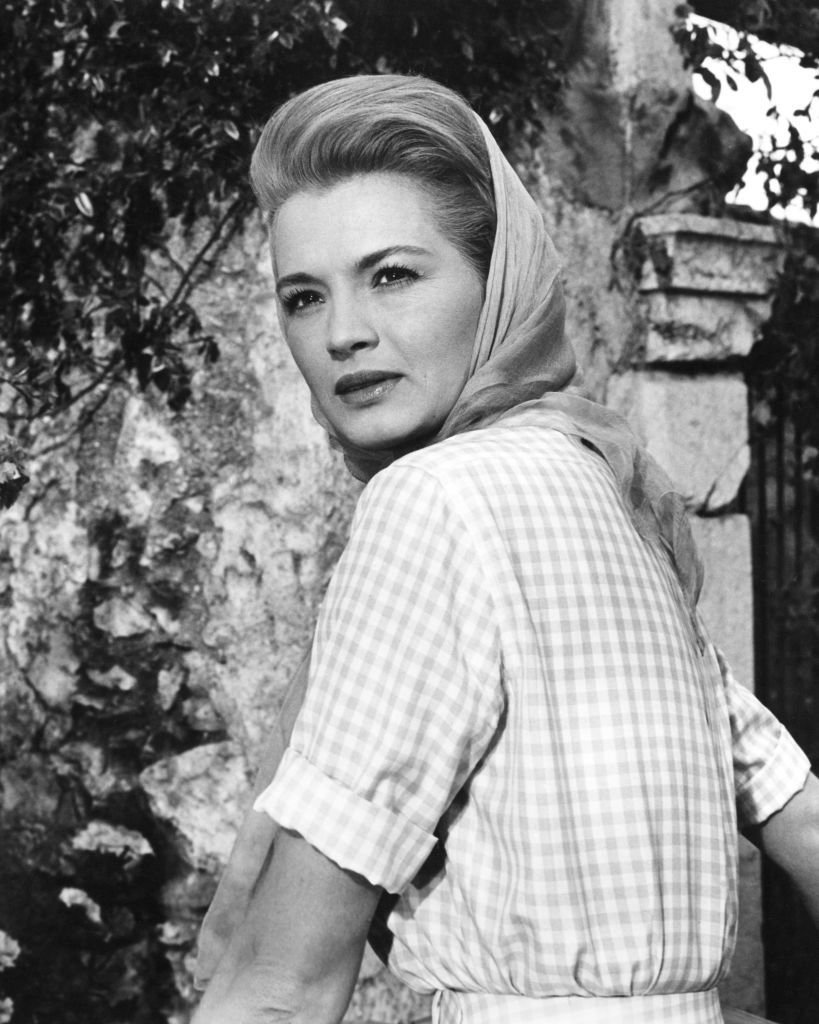 Angie Dickinson as the title character of the film "Jessica," in 1962. | Source: Silver Screen Collection/Getty Images
In 2019, Angie made a shocking revelation to "CBS Sunday Morning" about her and Sinatra. During that interview, she claimed they'd had a passionate affair and said after working on the movie, "We got very close to getting married in 1964," with the actress adding:
"And I actually didn't want to marry him. So, I didn't want him to ask me to marry him. 'Cause I didn't wanna say no to Frank Sinatra!"
Sinatra also wasn't interested in becoming Angie's husband as he didn't want to marry an actress, and she didn't blame him. His late-night lifestyle also didn't serve Dickinson well, and she didn't want to have any part in it.
ANGIE'S SECOND MARRIAGE TO A COMPOSER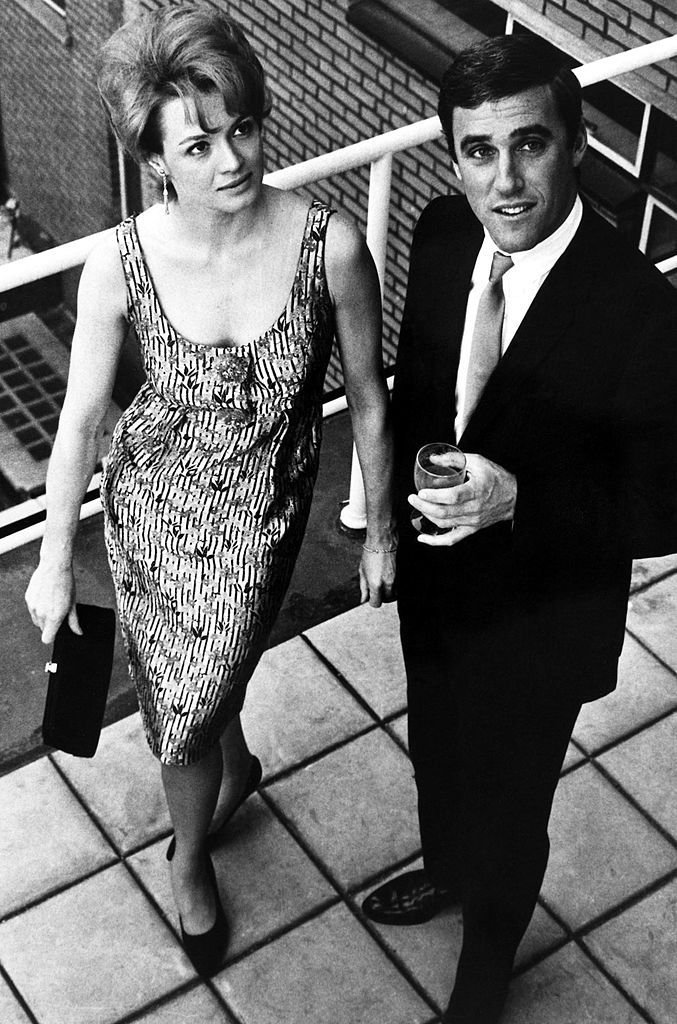 Angie Dickinson and Burt Bacharach posing for a portrait on April 1, 1965. | Source: Bentley Archive/Popperfoto/Getty Images
Instead, the actress married Burt Bacharach, a famous composer, in 1965, and they welcomed a daughter, Lea Nikki Bacharach, who sadly died at age 40 in 2007. The musician and Angie separated in 1976 for five years because they were unhappy in their union.
Burt stayed at their Del Mar, California beach house but still used their Beverly Hills home. During their separation, the actress saw other people, and her husband also had other relationships, but Angie still considered them married.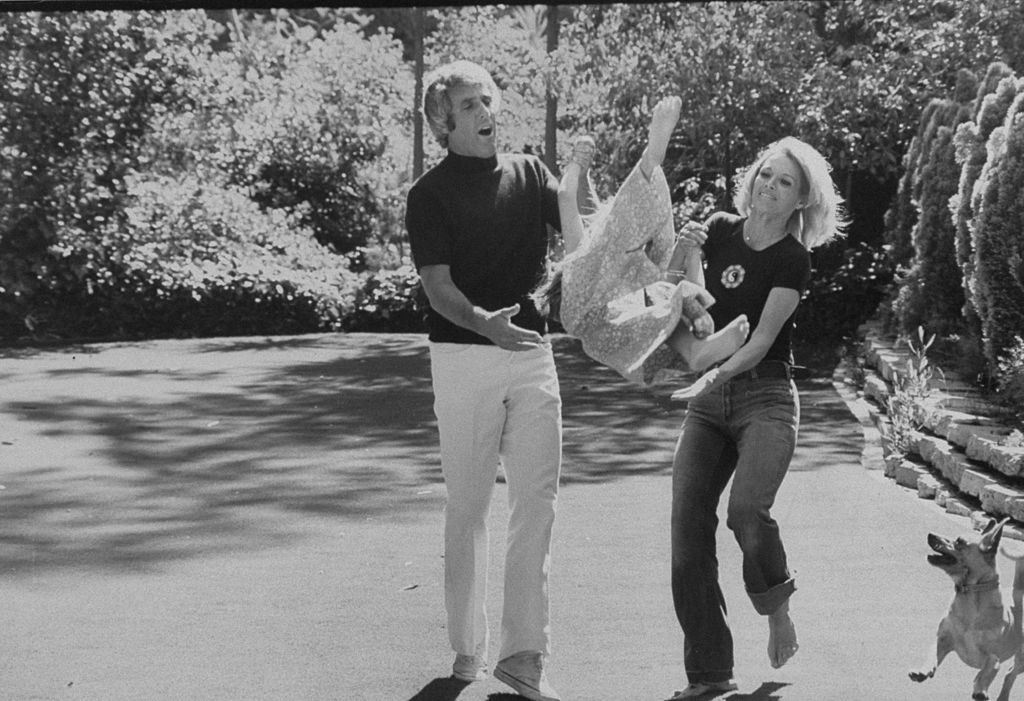 Burt Bacharach and his wife Angie Dickinson playing with their daughter Lea on May 1, 1974, in Beverly Hills. | Source: John Olson/Getty Images
The "What the World Needs Now" musician allegedly cheated on his wife, which led to a divorce. The actress and composer's union ended in 1981, with her explaining to CBS News in 2019:
"He never loved me, I can tell you that right now, the way one loves. He loved in his own way, which is not too good. And so, he had no respect for me."
DICKINSON'S ALLEGED AND REAL AFFAIRS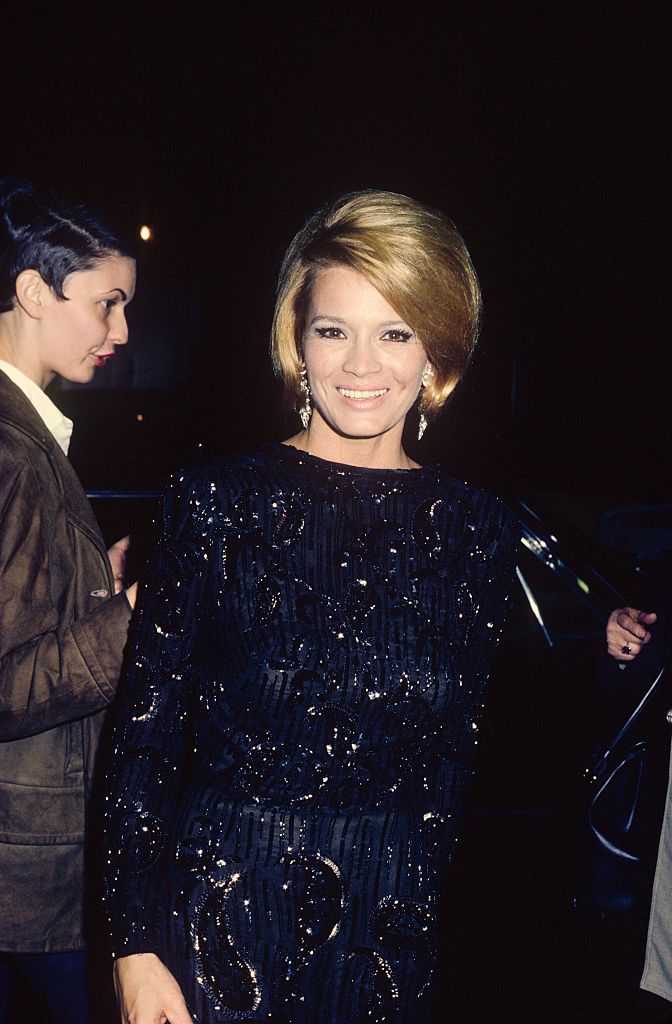 Angie Dickinson posing for a photograph, circa 1970, in New York. | Source: Art Zelin/Getty Images
Angie was once rumored to have had an affair with President John F. Kennedy. The actress admitted that she was flattered about being linked to Kennedy because she thought he was great, but not all the allegations were mild.
The actress [Angie Dickonson] said she felt she was free to go out as she pleased.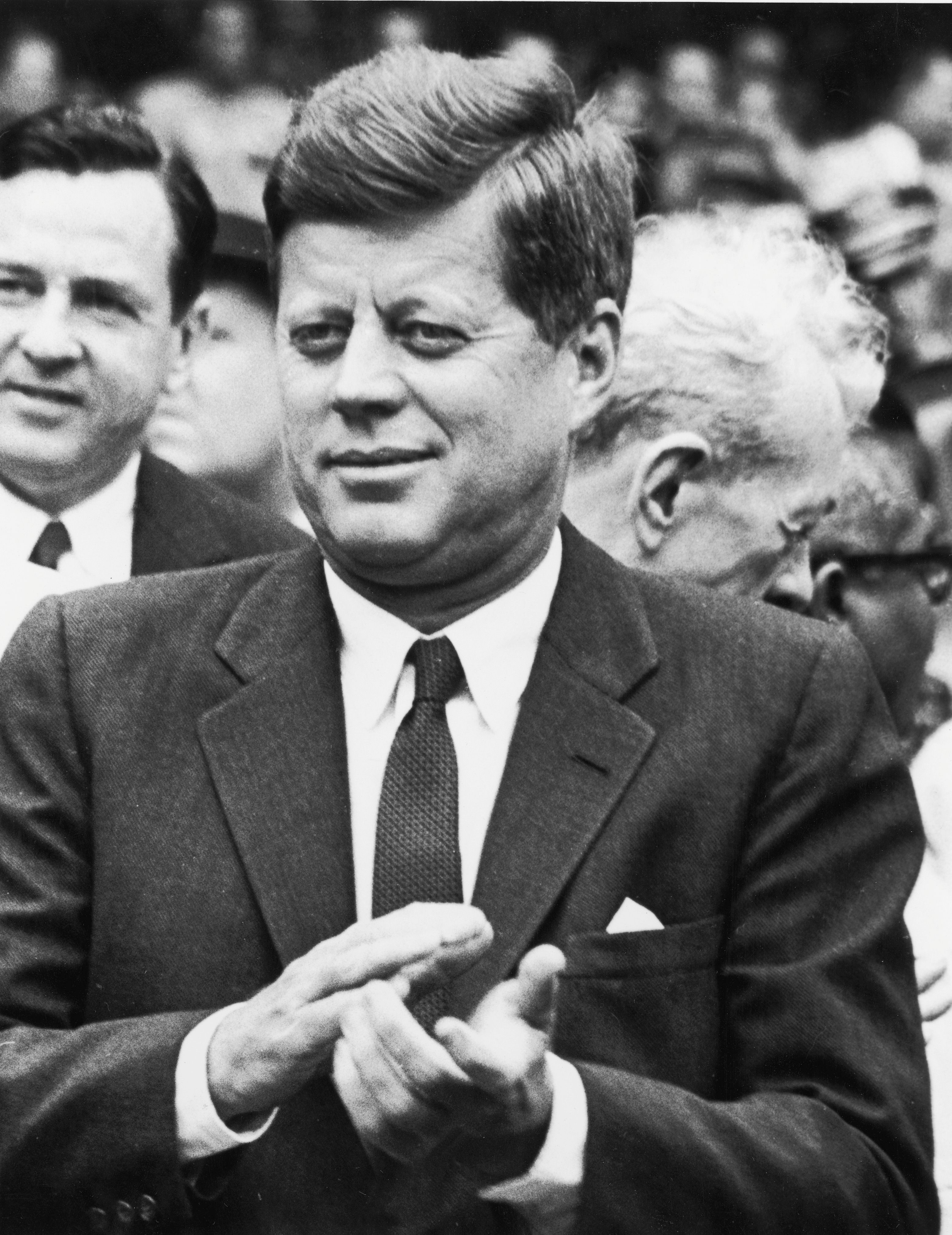 US President John F. Kennedy during a Washington Senators baseball game in Washington D.C., in the early 1960s. | Source: Robert Riger/Getty Images
Author Christopher Andersen's rereleased book "Jack and Jackie: Portrait of an American Marriage" claimed Angie said sleeping with Kennedy was "the most exciting seven minutes of my life."
At one point, she consulted lawyer Edward Bennett Williams, who informed her that lawsuits would only make the rumors worse. However, she continuously denied them, noting how there were no grounds for the claims and that she never dated him.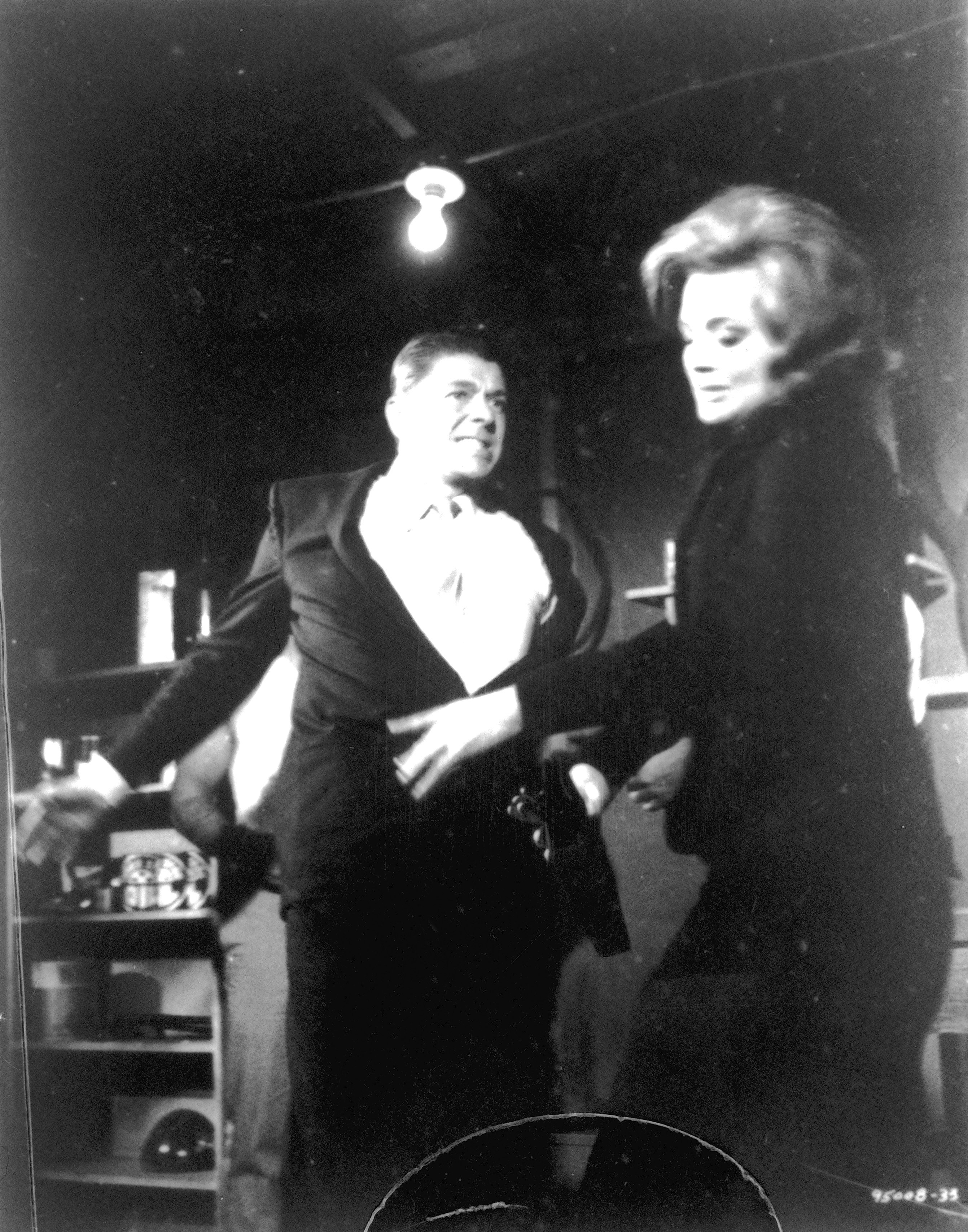 Ronald Reagan acting with Angie Dickinson in a scene from "The Killers" in1964. | Source: Universal Pictures/Getty Images
She also adamantly revealed he'd never hit on her. In 1964, she appeared alongside future president Ronald Reagan in the film "The Killers." Angie shared how she and Reagan had liked each other, and if things had been different, they would've dated.
Another man she once dated was Johnny Carson. Their joint appearances on the "Tonight Show" revealed how electric their relationship was, leading to people speculating about them.
In 1985, Angie said she and Carson would "always be attracted to each other." During her separation from Burt, the "Dressed to Kill" star made waves when David Janssen publicly escorted her to an event.
At the time, Janssen had briefly separated from his wife, Dani, and Angie was his co-star on "A Sensitive, Passionate Man." The actress said she felt free to go out as she pleased.
Please fill in your e-mail so we can share with you our top stories!