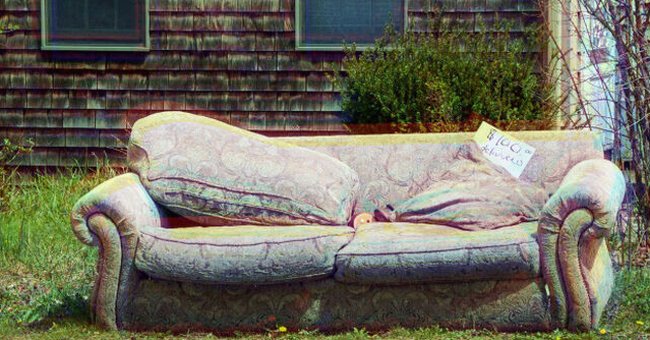 Shutterstock
Husband Mocks Old Sofa His Wife Bought at Flea Market, Notices Its Zipper Minutes Later — Story of the Day
A husband mocks his wife for buying an old sofa for $100 at a flea market. But minutes after moving it inside the house, he finds a tiny zipper on it and discovers something shocking inside.
Lorraine Gilbert was your typical 30-year-old mom who found small pleasures in buying people's used stuff at affordable prices by saving some money from the monthly budget. Some of them were definitely not very pleasing to look at, which is why her husband, Harry, often mocked her and called her thrift shopping a "crazy" obsession.
But Lorraine didn't care about what Harry said. After taking care of the entire house and their six children, thrift shopping was the only thing that offered her some time to herself and an easily affordable time to pass for a little pleasure.
So when she spotted a sofa for $100 at a flea market one day, she knew she had to have it. Its cushions were sagging, and there were a few paint spots on the back, but Lorraine thought it would be a great replacement for her old couch, which had springs poking out of the tattered fabric and was pretty worn.
So she went up to the old man who was selling it and bought it before anyone else. "Your choice is excellent, ma'am," he told her, smiling, as she handed him a $100 bill. "I bet you have an eye for such things."
Lorraine's cheeks flushed. "Oh well, I'm very into this sort of thing. I can quickly spot a good deal," she said, chirping in delight that she'd made an excellent deal.
However, when she asked Harry to assist her in getting it home, he started lashing out at her. "AGAIN? You went to your stupid shopping again?"
"Oh, Harry! You won't believe what I found at the flea market. It's a sofa! And just for $100! And it doesn't look that old!"
"$100! Have you lost your mind, Lorraine? You were taken for a ride again! Jesus Christ!"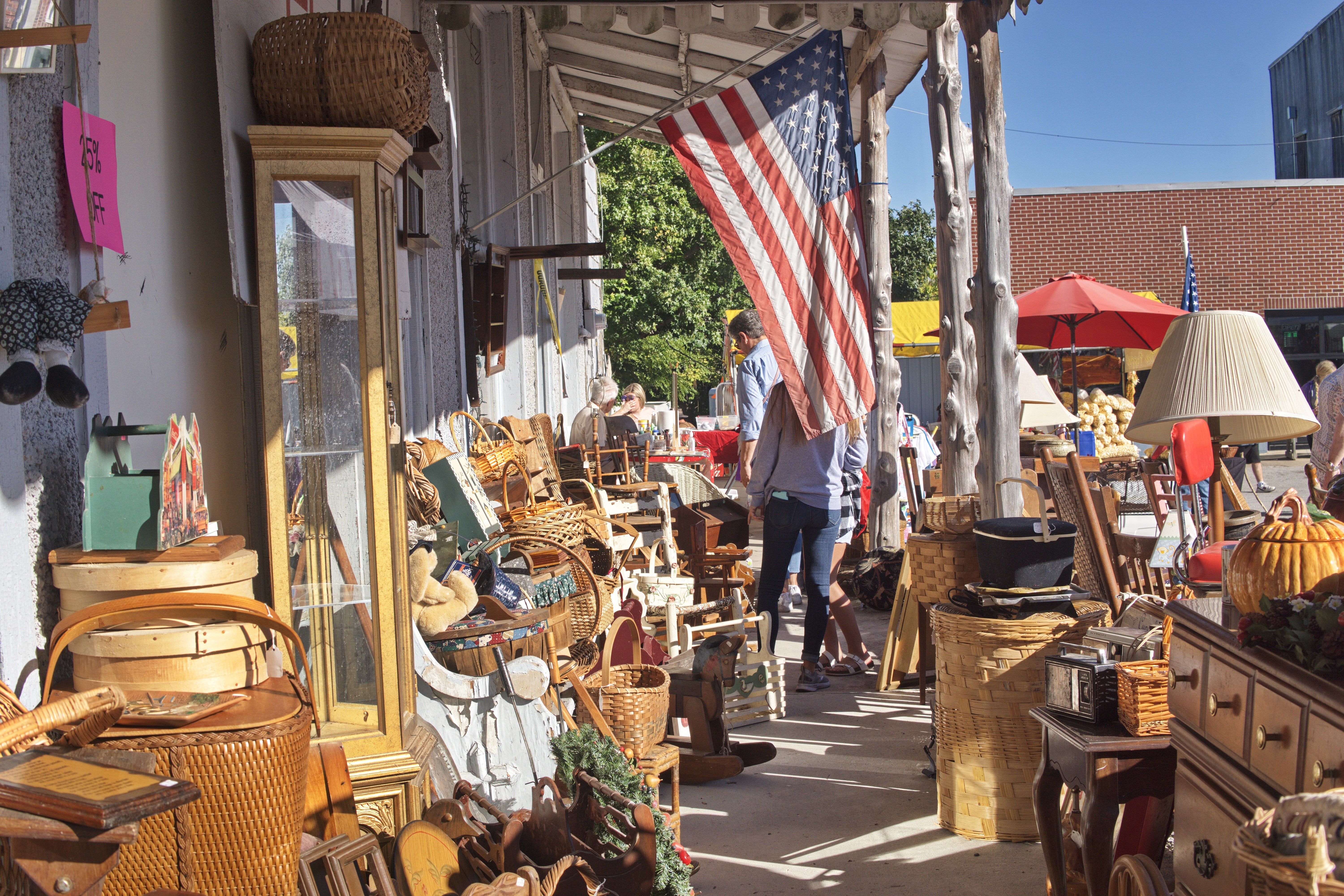 Lorraine loved shopping at flea markets. | Source: Unsplash
"Oh, come on, Harry. It isn't as bad as you think! You haven't even seen it. Now please come quickly. I can't bring it on my own."
"I know that piece of crap would be just like the other silly stuff you buy, Lorraine! I can't believe I have to leave work for that! I swear this is the last time I'm giving in to any of your awful shopping!" he scolded her and hung up.
Lorraine was happy. She looked proudly at the sofa, thinking she had made an amazing deal. But when Harry saw it, he lost his cool. He mocked her throughout their trip home, telling her she had squandered all of their money, calling the sofa a "piece of trash!"
While he was moving into their living room, he pushed it aggressively into one corner, still enraged at the waste of money. But then his eye was drawn to a little zipper hidden below it. He opened it out of curiosity to see what was inside and discovered a pair of earrings – a sparkling-looking piece of diamonds and pearls.
"Lorraine!" Harry screamed. "Come here!"
"What is it?" she asked, hurrying over from the kitchen.
Harry laughed. "Your stupid obsession actually made us rich! Look at that; they look like diamonds! We can sell them and get a new car."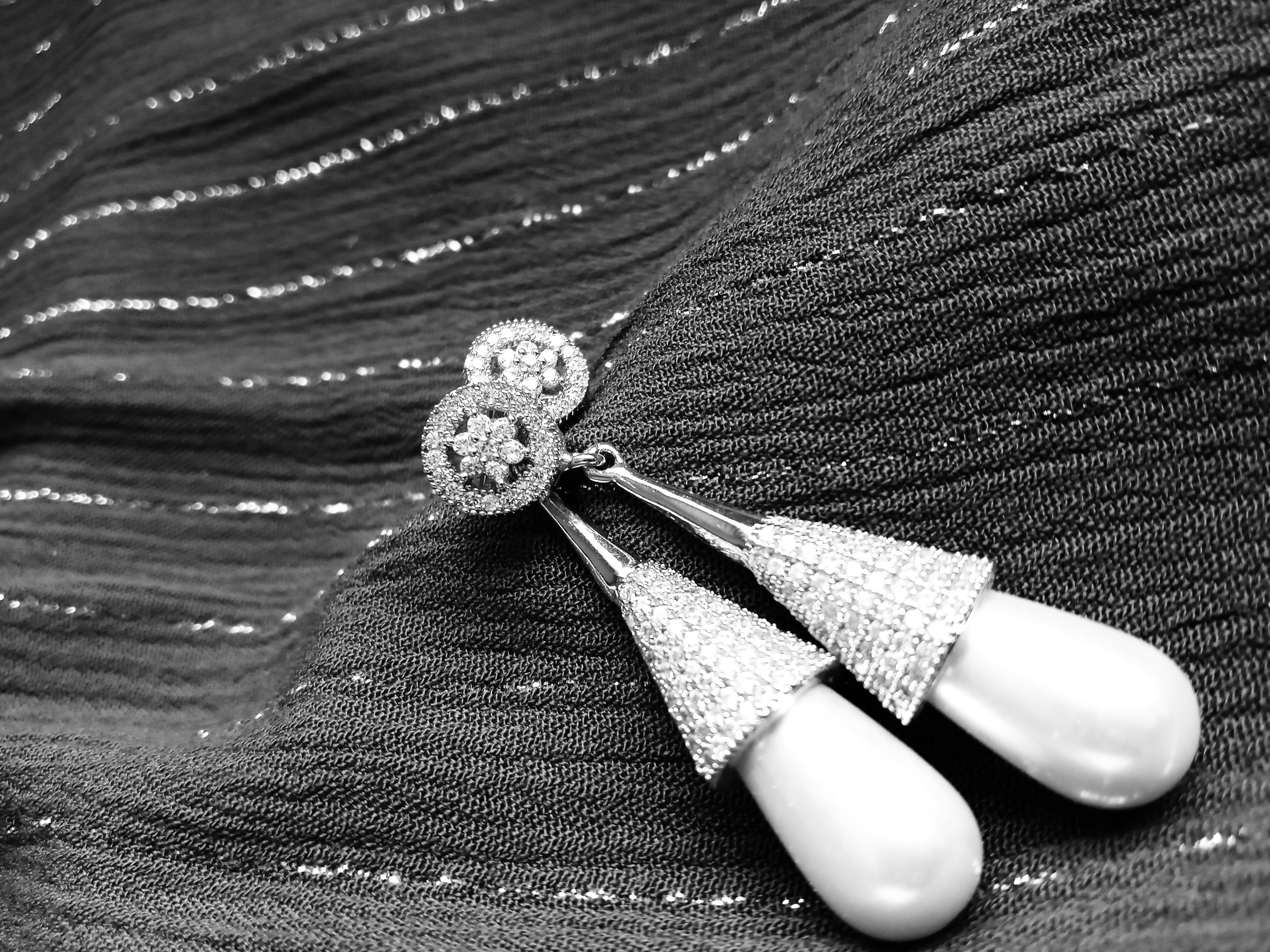 Lorraine and Harry found diamond earrings inside the sofa. | Source: Pexels
Lorraine shot him a disapproving look. "Well, Harry. I'm sure they are just pretty good copies of the real ones. I'm an expert at thrift shopping, and I've found several pieces that look exactly like the real thing."
"But what if they aren't? We need to take them to a jeweler and have them checked!"
"They would charge us, Harry!"
"Who cares? Think about the money if it's real!" Harry didn't want to listen to his wife. He forced Lorraine to accompany her to the jeweler, and it turned out she was wrong.
"Well, they're real diamonds," the jeweler declared as she examined them.
"What about the price?" Harry asked, excited.
"Well, we are looking at something worth thousands of dollars..."
Harry's eyes lit up. "THOUSANDS OF DOLLARS?!"
"$30 thousand, sir," the jeweler said, smiling, "and that's a minimum. Unique design, intricate touches, and let's not forget about the natural pearls it bears."
Lorraine and Harry couldn't believe what they were hearing! As they walked out of the shop, Harry recommended they sell them and get a new car. But Lorraine had something else on her mind.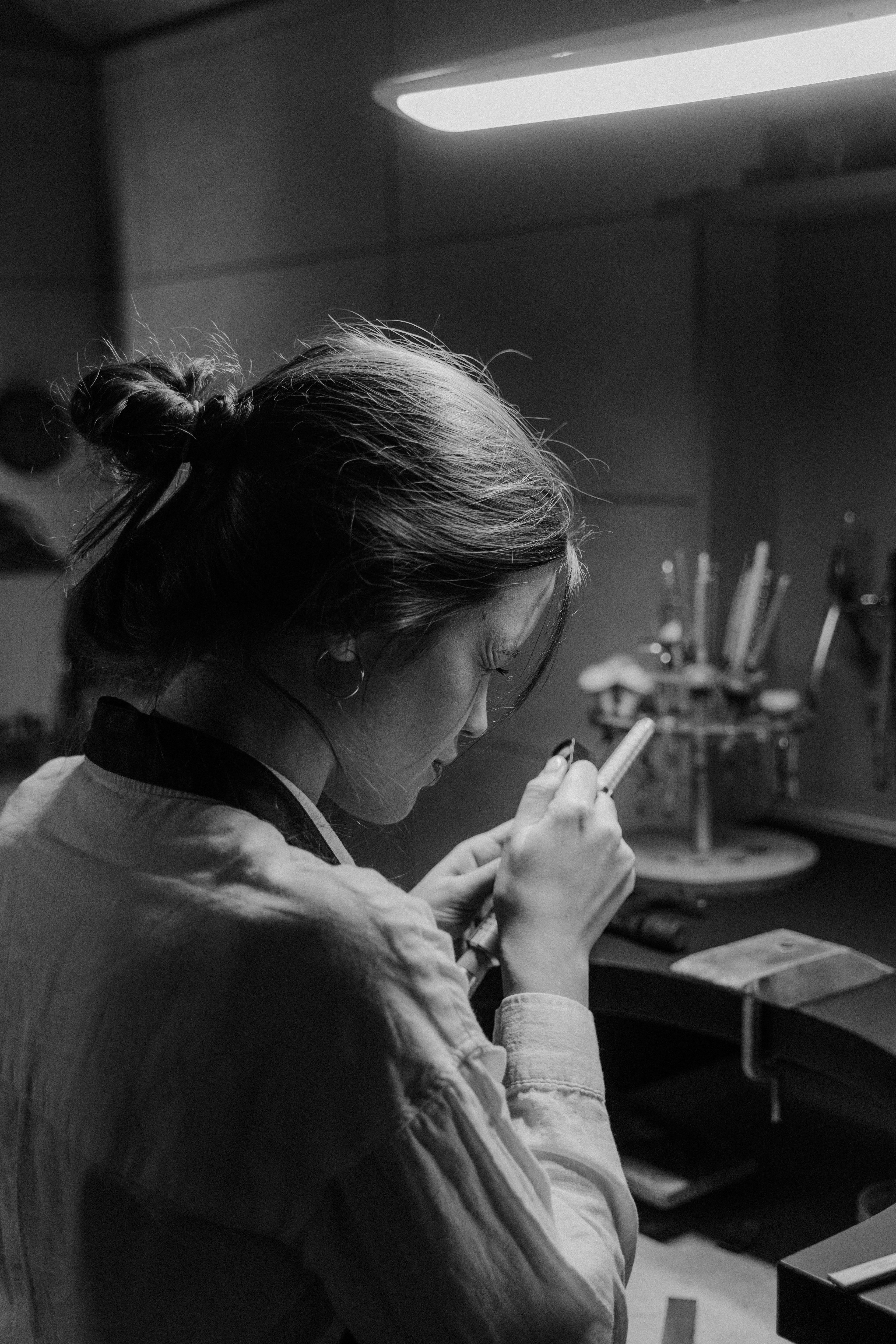 The jeweler confirmed the earrings were made with real diamonds. | Source: Pexels
"I'm going to return it to the guy who sold me the sofa, Harry."
"What? Lorraine, are you insane? Think about the brighter future that awaits you! You can't be that dumb!"
"Well," she glared at him as she snatched the earrings from his grasp. "I don't want to live a better life at the expense of others. So I'm returning it!"
Harry wasn't pleased with Lorraine's decision, but she didn't care. She went back to the flea market to look for the old man, but he was nowhere to be seen. She asked a few other sellers if they knew who he was, but it was pointless.
Lorraine was disappointed, thinking she wouldn't see the man again. But when she neared the end of the street, she noticed him entering an old house.
"Excuse me, sir!" she called out.
The old man turned around and recognized her immediately. "Oh, you! Weren't you the one who bought the sofa from me?"
She smiled. "I was, and I found these in a compartment behind it," she said, showing him the diamond earrings.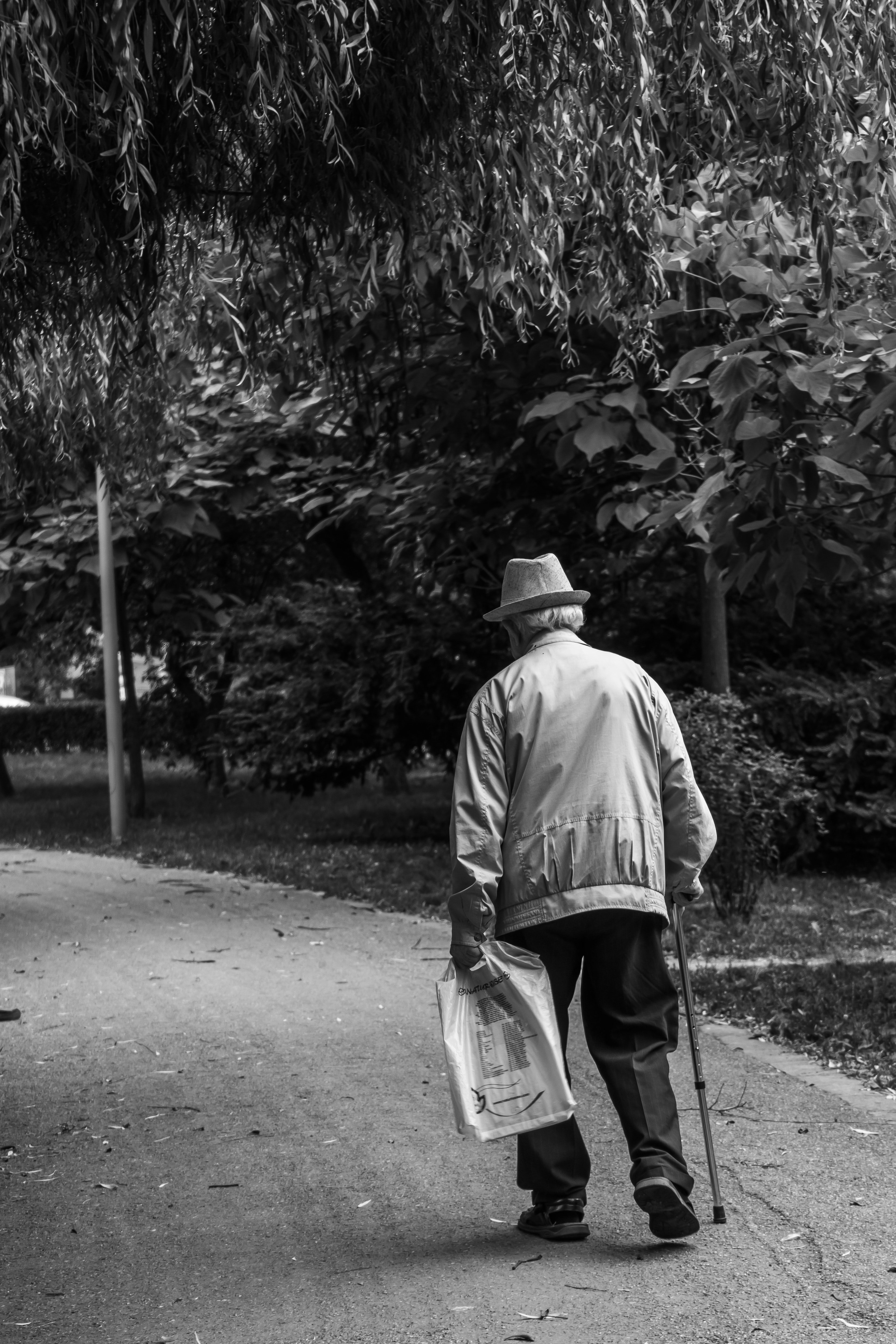 Lorraine decided to return the earrings to the old man. | Source: Pexels
The old man, Peter, smiled and his eyes welled up. "Oh, dear! There they are! They're my late wife's earrings. I was looking for them everywhere. I had hidden it from my greedy sons, who sold almost all her jewelry for money. Thank you for bringing them back, but you know what? They're yours now to keep. I believe it has finally found a new owner."
"No, sir. I can't keep them. They are really valuable, and it's your wife's last—"
Lorraine didn't want to accept the earrings, but Peter kept insisting, so she caved in. That night at home, she told Harry about it, adding that Peter was living in an old house alone, and he had no one to look after him.
Harry felt horrible about his selfish behavior and apologized to his wife. The next day, they paid Peter a visit to thank him and make him an offer.
"Actually, sir," he said. "We're wondering if you'd like to move in with us. We have six children, but because Lorraine and I are orphans, none of them have ever had a grandfather. We would love to welcome you to our family…."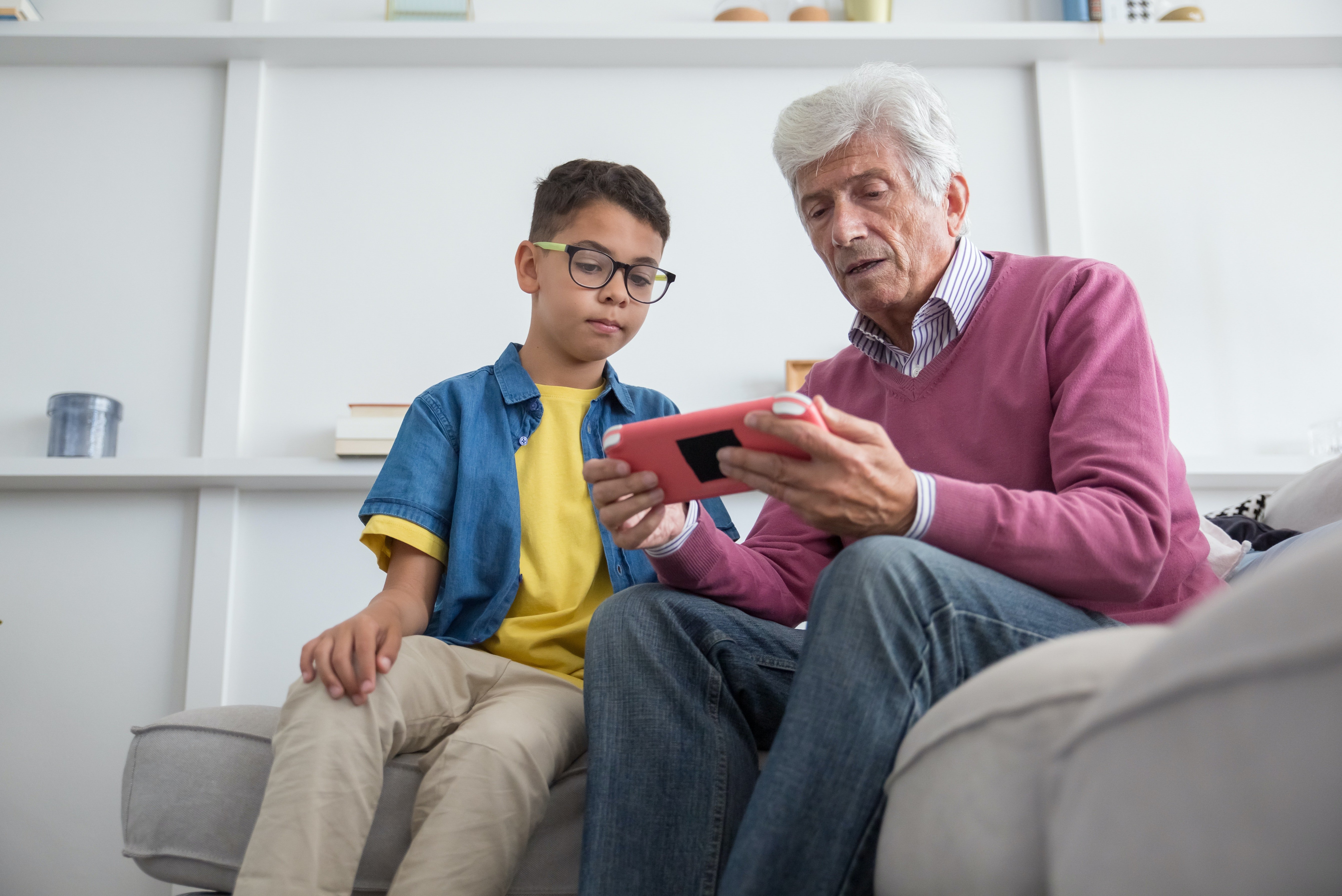 Peter found himself a loving family. | Source: Pexels
Peter couldn't stop crying when Harry said that. "I don't know what to say. My sons abandoned me long ago, and then here you are, welcoming me into your family. Thank you, children. God bless you both!"
With that, Lorraine and Harry welcomed Peter home. Peter was overjoyed to become a grandfather to 6 adorable children and have a loving family.
What can we learn from this story?
A family is formed by love and care. Peter's sons had abandoned him, but Lorraine and Harry treated him as if he were a member of their own family.
Love is a contagious disease. Peter couldn't say no to Harry and Lorraine's invitation to live with him since he was struck by their love and care for him.
If you enjoyed this story, you might like this one about an older woman who was begging everyone at the bus stop to get her a bus ticket, but nobody helped her except a young woman.
This account is inspired by our reader's story and written by a professional writer. Any resemblance to actual names or locations is purely coincidental. All images are for illustration purposes only. Share your story with us; maybe it will change someone's life. If you would like to share your story, please send it to info@amomama.com.
Please fill in your e-mail so we can share with you our top stories!