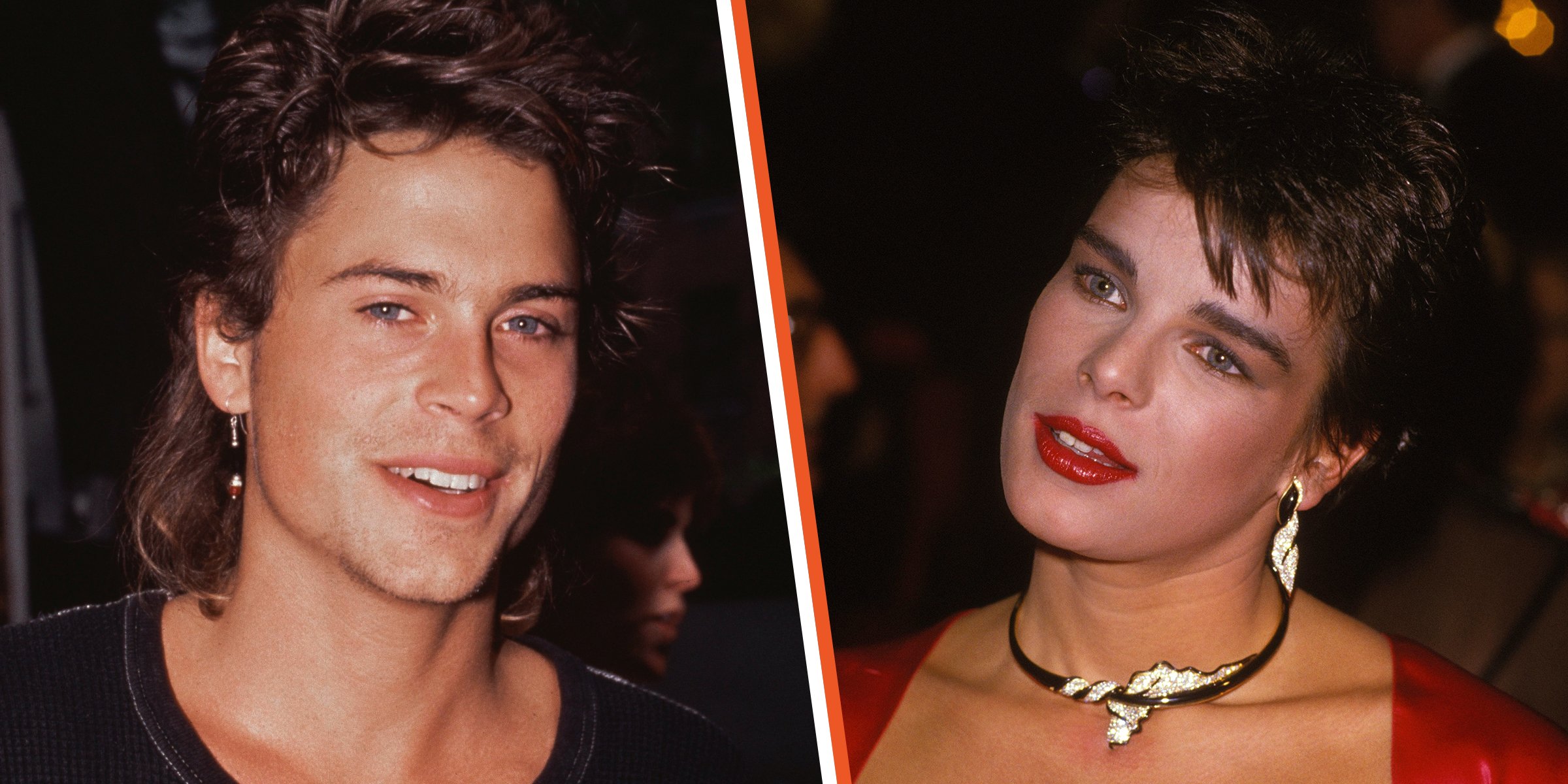 Getty Images
The Princess of Monaco Secretly Had Boyfriend's Clothes Removed from Apartment Hours before Rob Lowe Moved In
American actor Rob Lowe and Princess Stephanie of Monaco previously admitted to having a crush on each other before meeting in person. Once they started dating, their whirlwind romance ended as quickly as it started.
Former child star Rob Lowe and Princess Stephanie of Monaco met through a mutual friend who invited them both to a meeting where they saw each other for the first time.
What led to their meetup was when Lowe blurted to Joan Rivers on the "Tonight Show" that the royal was his fantasy date. Princess Stephanie told the French magazine "Globe" that she thought the producer was cute.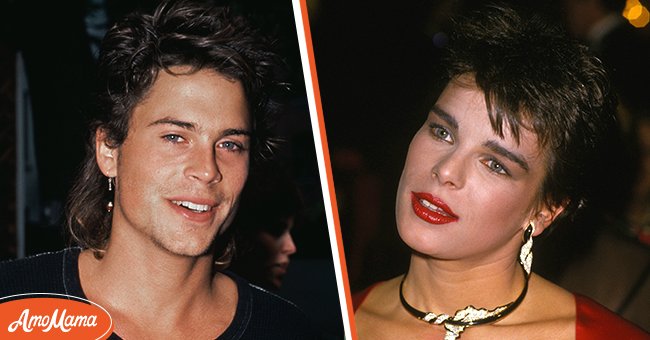 (L) American actor Rob Lowe wearing a black neck top, holding a pair of sunglasses in 1985. (R) Princess Stephanie of Monaco at Helena Rubinstein's "Babynia" perfume launch on March 21, 1985 in Paris, France. / Source: Getty Images
The universe listened, bringing them together when a representative with Warner-Columbia in Paris set up a meeting for the pair who fell for each other.
Lowe and the 57-year-old brunette met in 1983 when he arrived in London to film "Oxford Blues." Per his 2011 memoir, "Stories I Only Tell My Friends: An Autobiography," the director suggested Princess Stephanie play opposite him.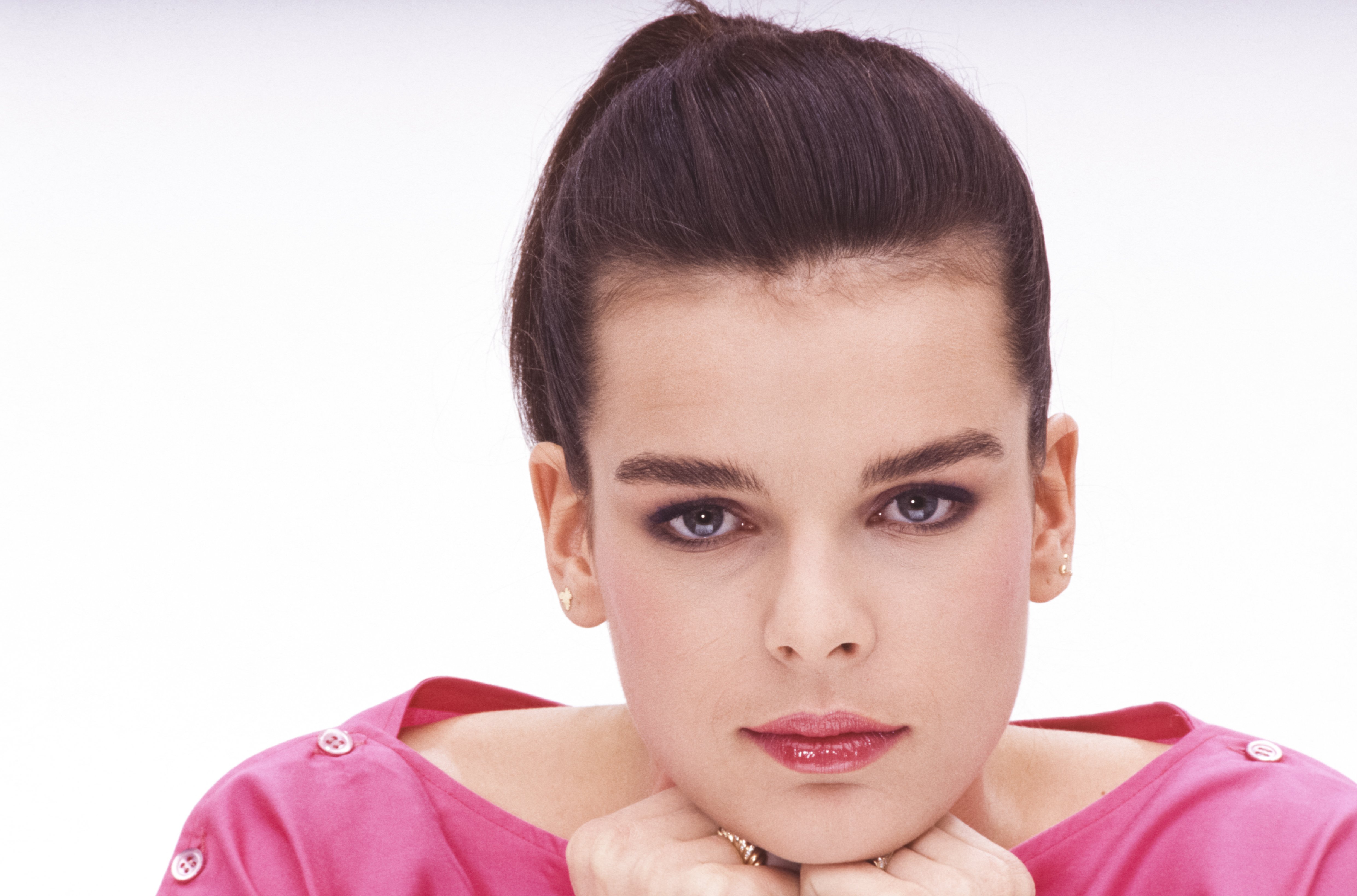 A portrait of Her Serene Highness, Princess Stephanie of Monaco in 1983 in Paris, France. / Source: Getty Images
But he never heard back. Years later, his pal and colleague, Glenn Souham, whose security company provided for the Grimaldi family, noticed Lowe doing something that caught his attention.
Souham saw "The Hotel New Hampshire" alum admiring the princess in a 1986 Vogue cover. Following that encounter, Souham offered to introduce the two.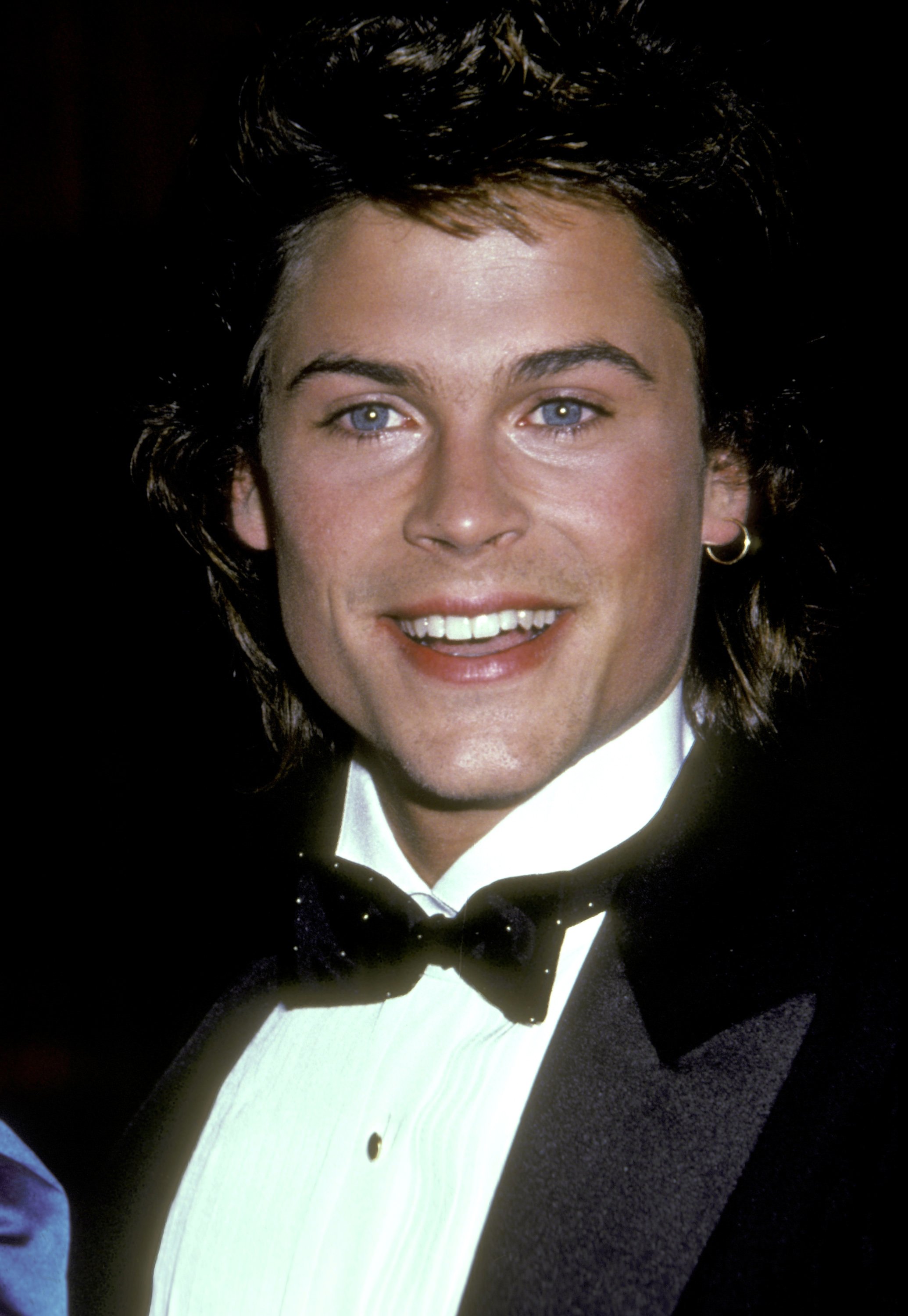 Director and producer Rob Lowe during the 42nd Annual Golden Globe Awards. / Source: Getty Images
Lowe later recalled that he once found a magazine with his face on its cover in Princess Stephanie's closet. He told her about it, and it made her blush. In response, the "Winds of Chance" singer told him:
"I put it away when I finally met you. I kept it on my nightstand for months."
AN UNDENIABLE CONNECTION THAT LED TO THEM MOVING IN TOGETHER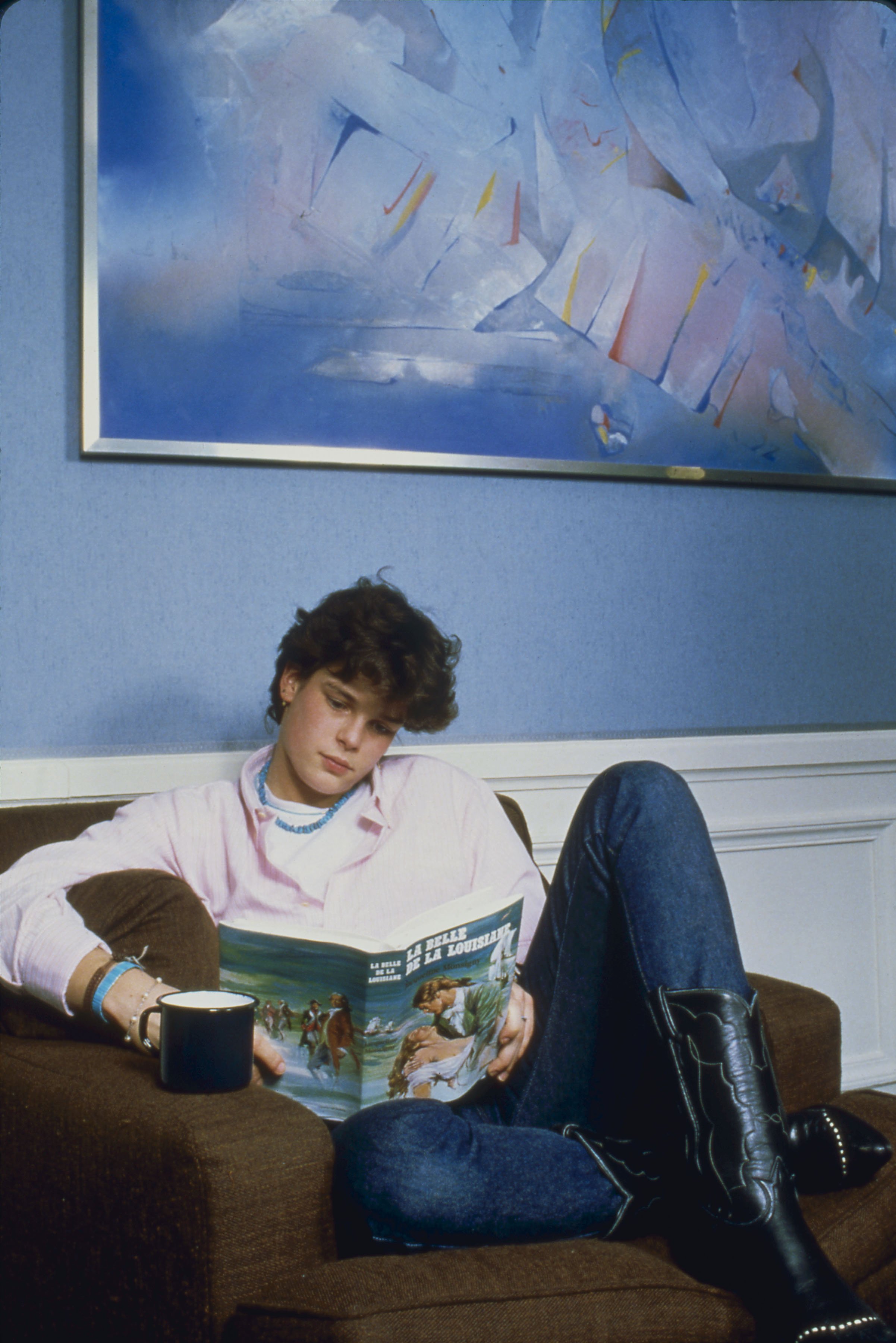 Princess Stephanie reading a book while sitting on a coach with her legs crossed. / Source: Getty Images
Upon meeting, the pair had passionate chemistry as they instantly attracted each other. Once, on a date, by the time their meal arrived, the actress was sitting on the Virginia native's lap.
When it was time for dessert, neither of them was interested in anything other than getting out of there and going back to her apartment. Later, the Hollywood star realized what a "closer" Her Serene Highness was.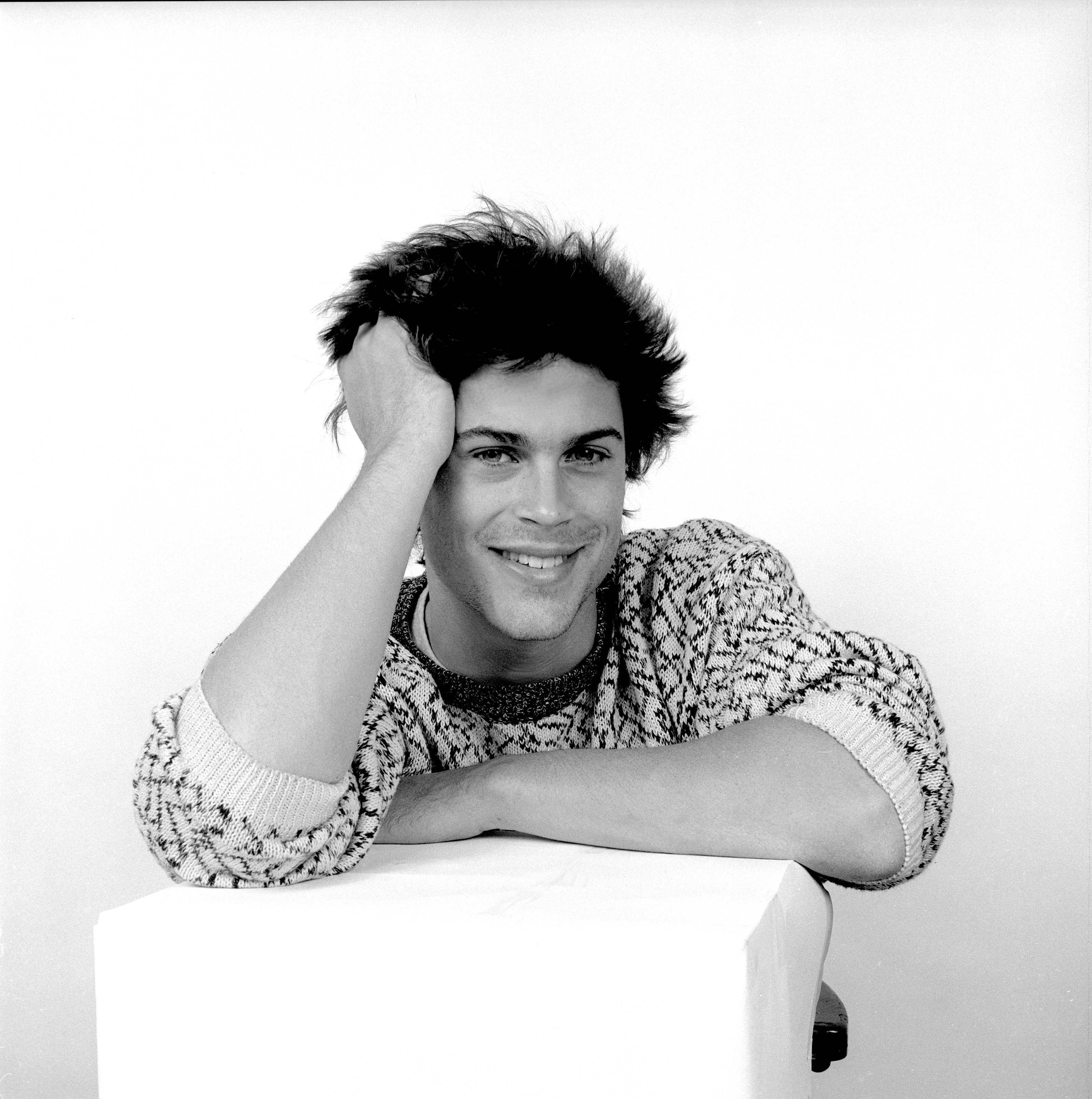 A portrait of podcaster Rob Lowe at the Limelight on November 7, 1985 in Chicago, Illinois. / Source: Getty Images
While there, he discovered that she excused herself numerous times to call a butler at the apartment to pack up the current boyfriend's clothes and remove them before they returned from their dinner.
Lowe had already checked out from his hotel and moved into hers the following day. He did not allow the intense connection to slow him down.
ROMANCE WAS 'THE DEFINITION OF IMMEDIATE FIREWORKS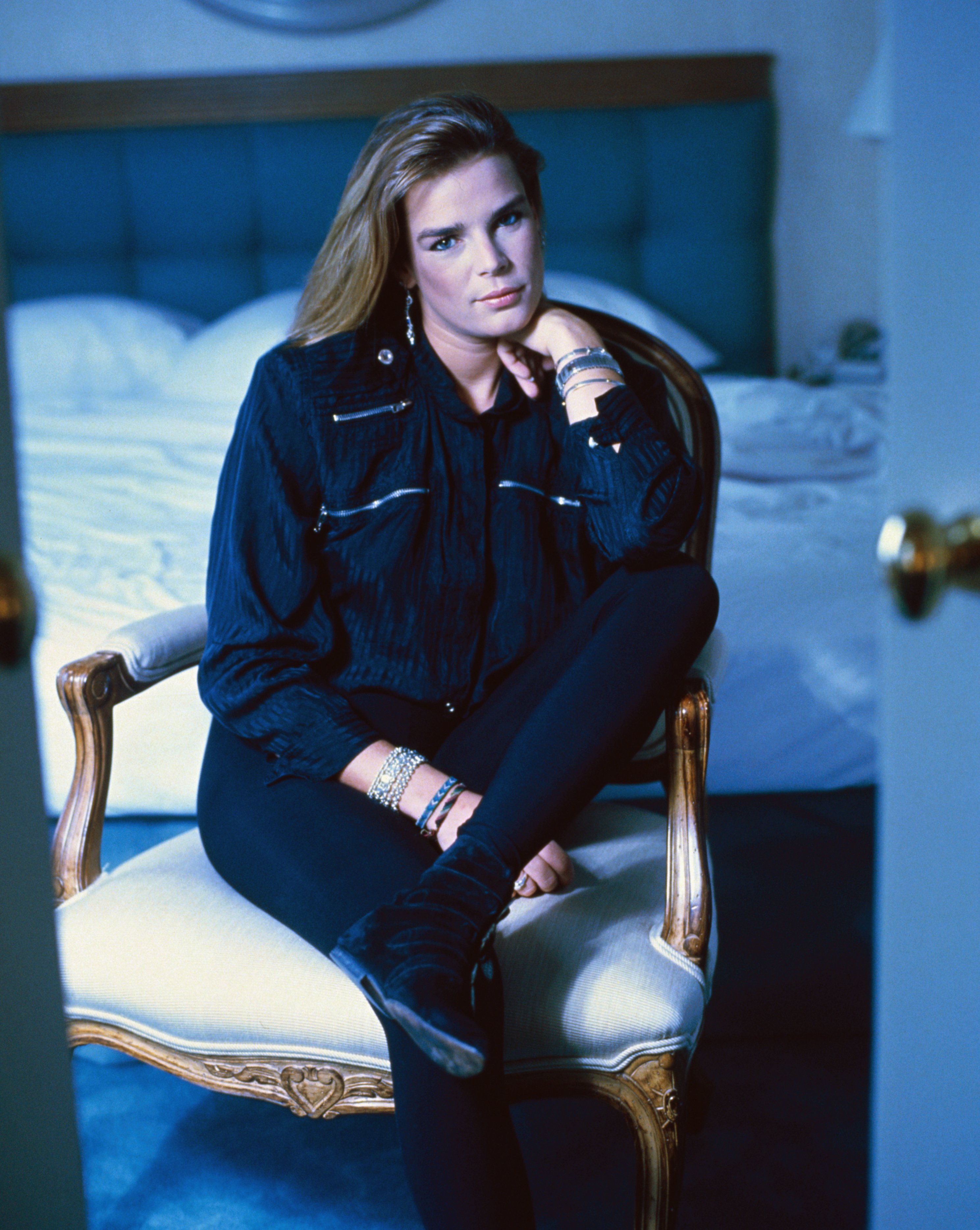 Stephanie, Princess of Monaco pictured in a white chair dressed up in a black coordinating outfit. / Source: Getty Images
Nevertheless, their whirlwind romance still blossomed, and they spent ten days together in Paris in September that year before their mini-tour of the US. They were seemingly inseparable.
Lowe even tagged along to Princess Stephanie's taping for a Japanese TV show and sat in the audience. The Monaco native's record producer, Yves Roze, said of the connection between the couple, "C 'est I 'amour," meaning "it's love."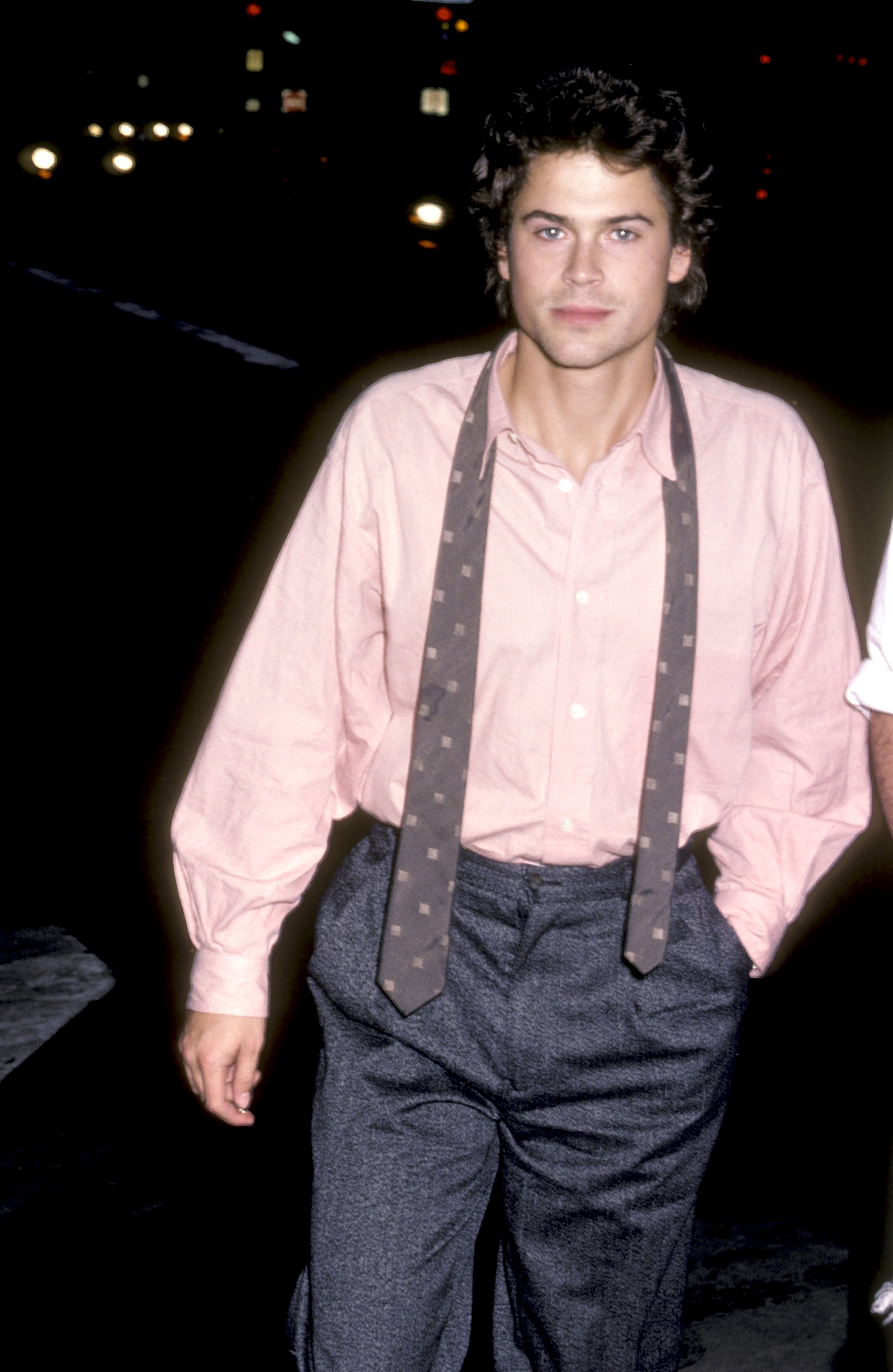 Hollywood hunk Rob Lowe on the set of 1986's romantic comedy film "About Last Night." / Source: Getty Images
But Lowe had demons of his own. He had a drinking problem and was a womanizer. He had girlfriends like actresses Demi Moore and Melissa Gilbert, apart from the princess. Speaking on his relationship with the royal, he said:
"Yeah, that was the definition of immediate fireworks."
The endearment between the lovebirds was like fireworks because they fit perfectly. They were both good-looking, young, and famous. The couple also had wild nights out together.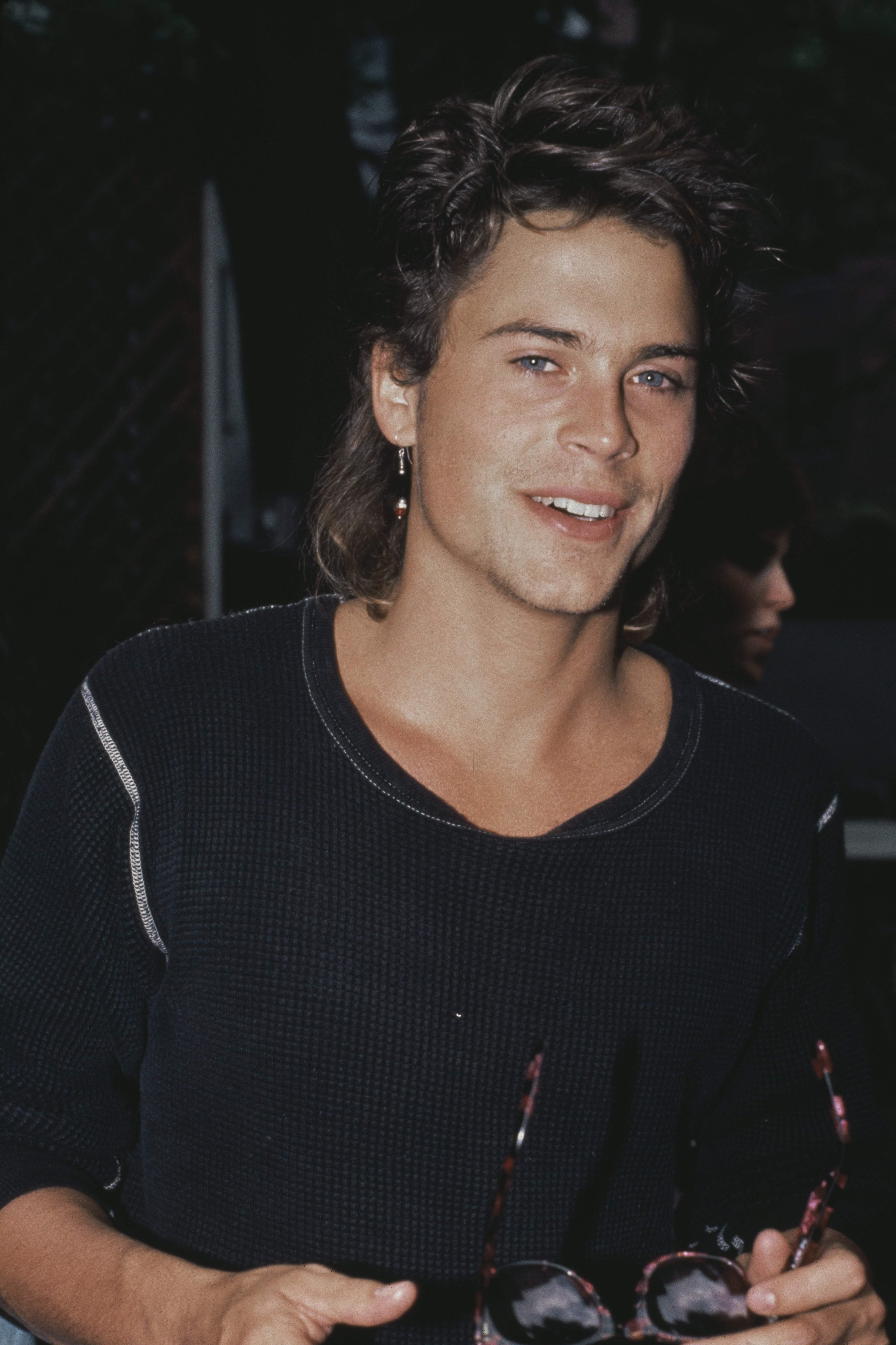 Rob Lowe captured beaming, wearing a black top while holding a pair of sunglasses in 1985. / Source: Getty Images
In November 1986, People reported it was all eyes on the pair at the Ivy restaurant who were all over each other. Drunk in love at the time, the duo spent much of their time at the small dinner party locked in long, passionate, and tongue-baring kisses.
A diner present revealed, "They were going at it." While the heavy smooching grabbed the other diners' attention, the princess also became triggered by another guest.
She hurled insults at a dining companion and actor Judd Nelson, telling him to mind his business. At the end of the evening, Lowe and Princess Stephanie had a grope around under the table to locate his glasses before they disappeared into the night, leaving others to settle the bill.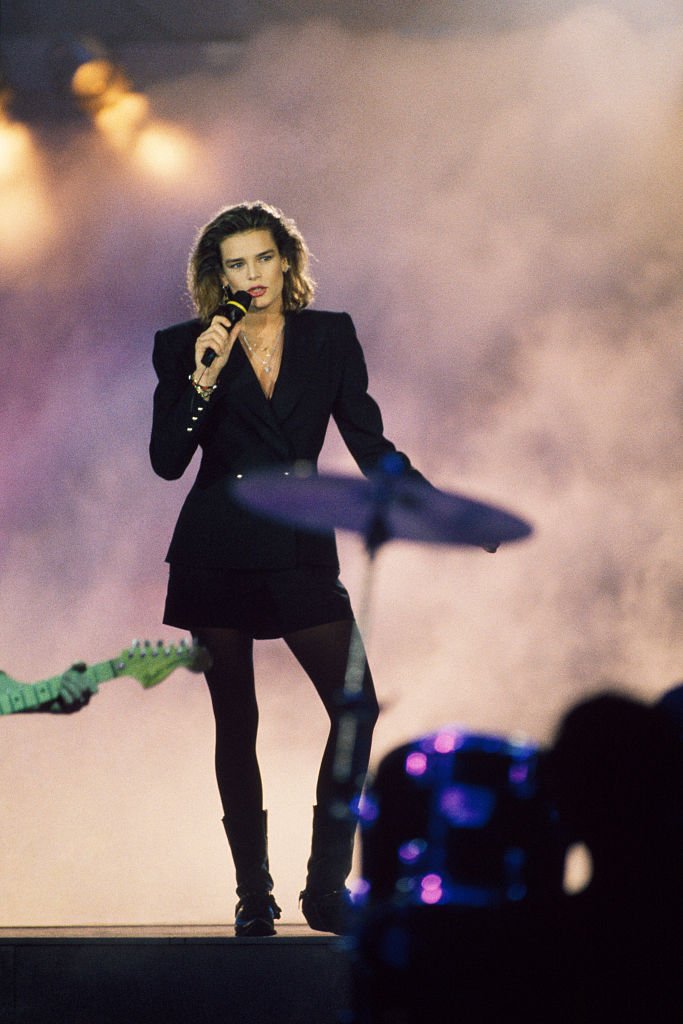 Princess Stephanie of Monaco on the set of the pop music show "Stars 90." / Source: Getty Images
A week later, the podcaster and the "One Love to Give" singer arrived 90 minutes late at the Princess Grace Foundation junior gala in Dallas, attended by her family. They refused to engage with people who had forked out $125 ahead for royal treatment – and who did not appreciate that it was all in vain.
Princess Stephanie and Lowe were considered the hottest couple then and led the class in star appeal. She was only 21, and he was 22 at the time.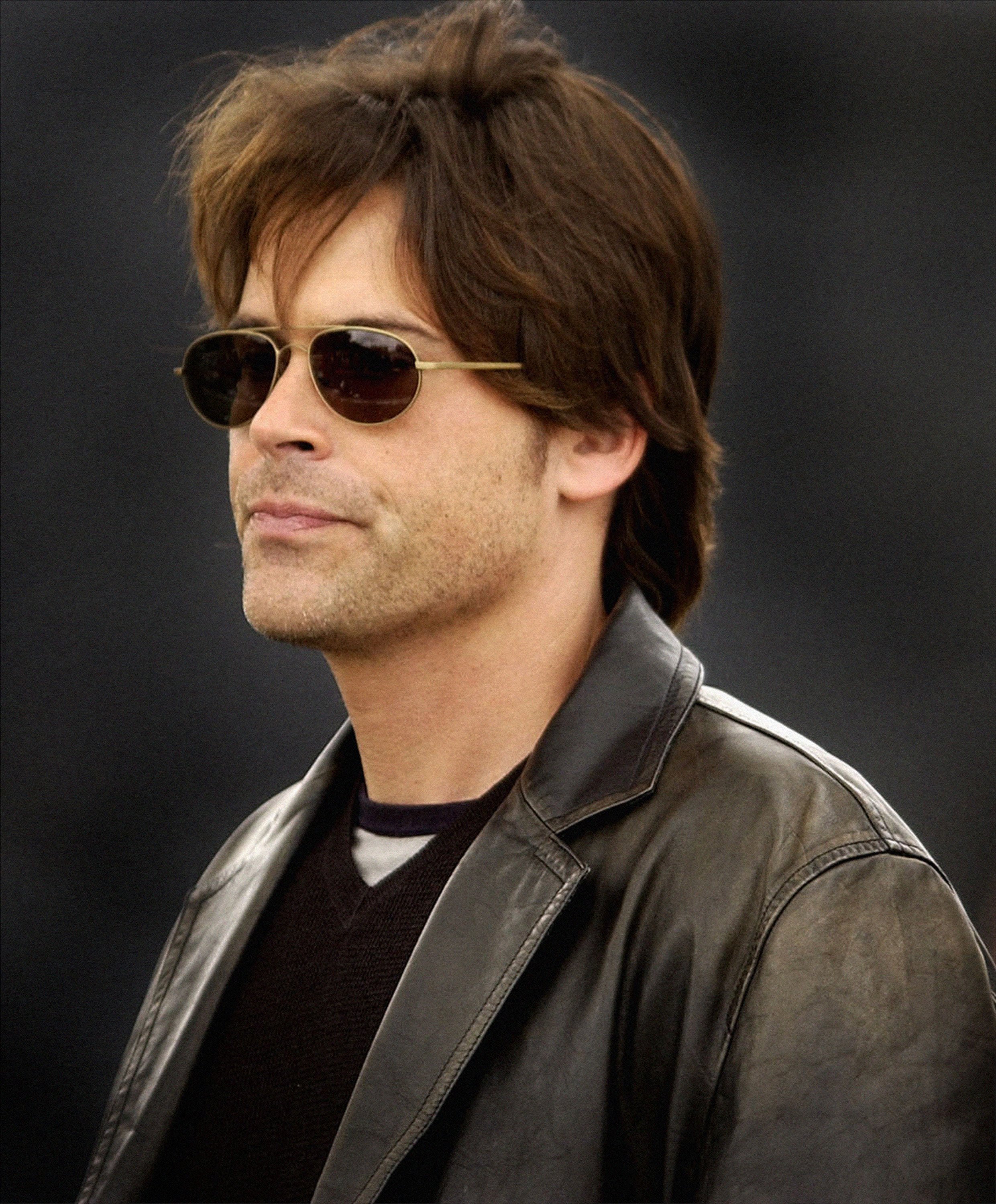 Rob Lowe during the shooting of the mini-series "Salems Lot" on April 30, 2003 in Creswick in Victoria, Australia. / Source: Getty Images
The media had photos of the pair plastered all over, but they managed to keep their relationship under the radar. Lowe, who made his acting debut at age 15, said:
"There is a large bounty for the first photos of us together, but we have managed to stay under wraps so far."
The 58-year-old revealed that he and his then-girlfriend would flee back to a "safe house" where they were encamped. Rabid paparazzi tailed them.
NOBODY COULD TELL FOR SURE IF THEY WERE A COUPLE OR NOT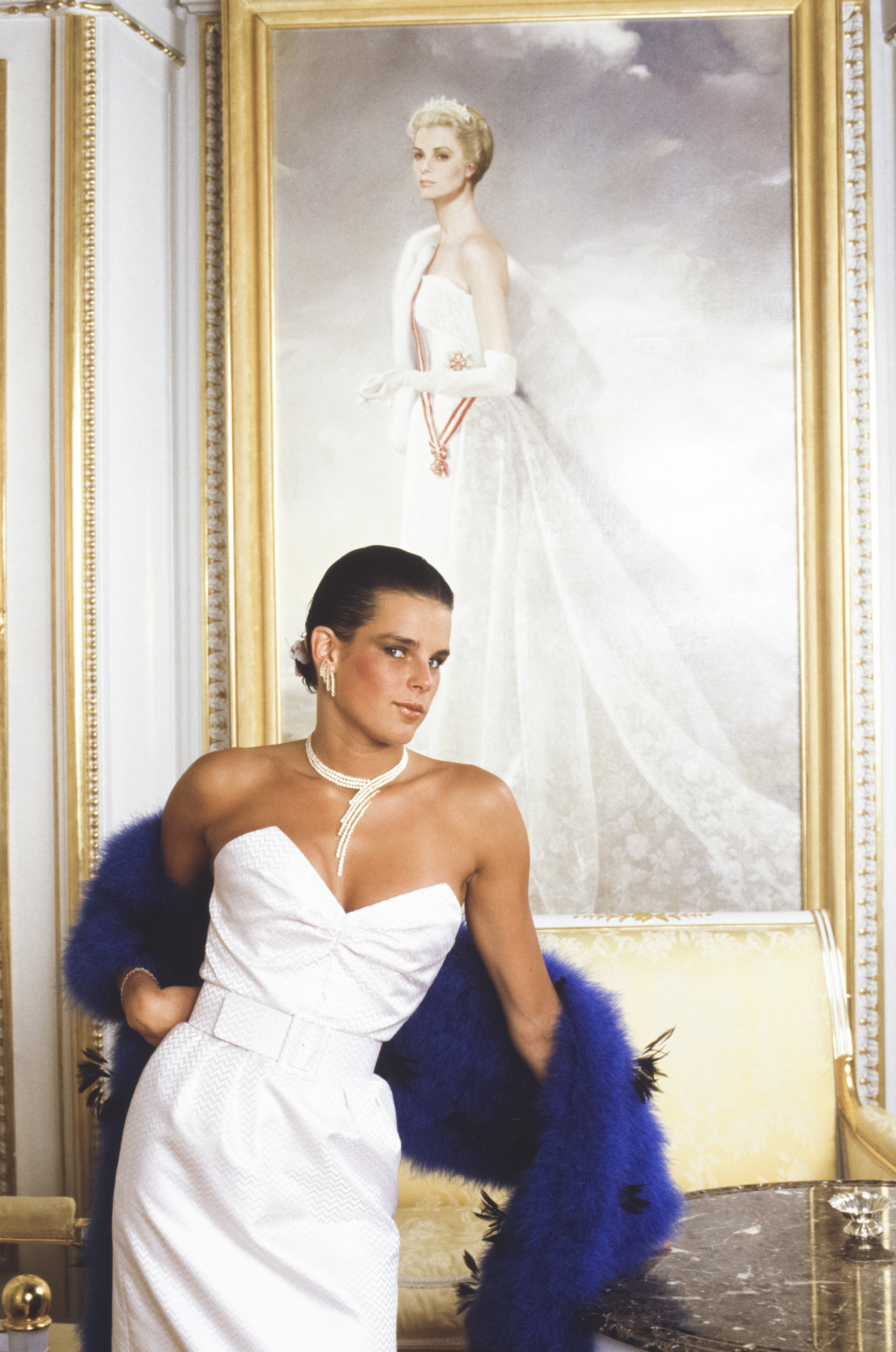 Princess Stephanie photographed in front of a painted portrait of her mother Princess Grace of Monaco in 1980 in Monaco. / Source: Getty Images
Things happened swiftly between the two because, in 48 hours, reports revealed that they exchanged Cartier rings and were ready to plan a wedding. But there were rumors that the princess did not love Lowe.
Meanwhile, his on and off girlfriend, Gilbert, admitted that he and Princess Stephanie were indeed an item: "They're dating," she said.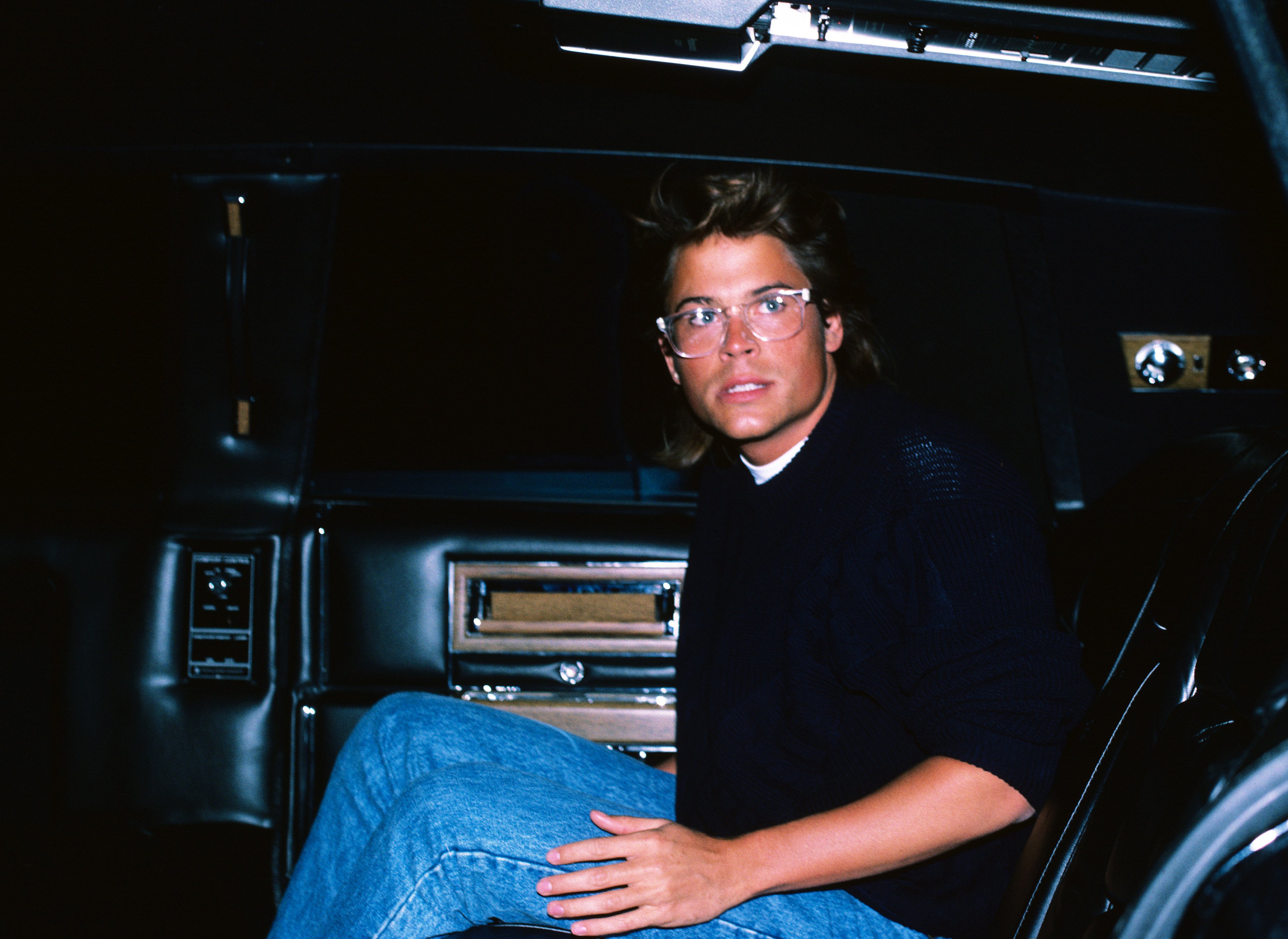 Rob Lowe pictured wearing glasses paired jeans and a blue sweater on June 1, 1985 in New York City. / Source: Getty Images
After that, the young royal's record-marketing director, Eric Ghenassia, admitted that the starlet had ended her relationship with Lowe:
"Stephanie has seen the light, and it's over, finished. Yesterday she had enough."
LOWE REALIZED THEIR LIFE IN PARIS WAS A FAIRYTALE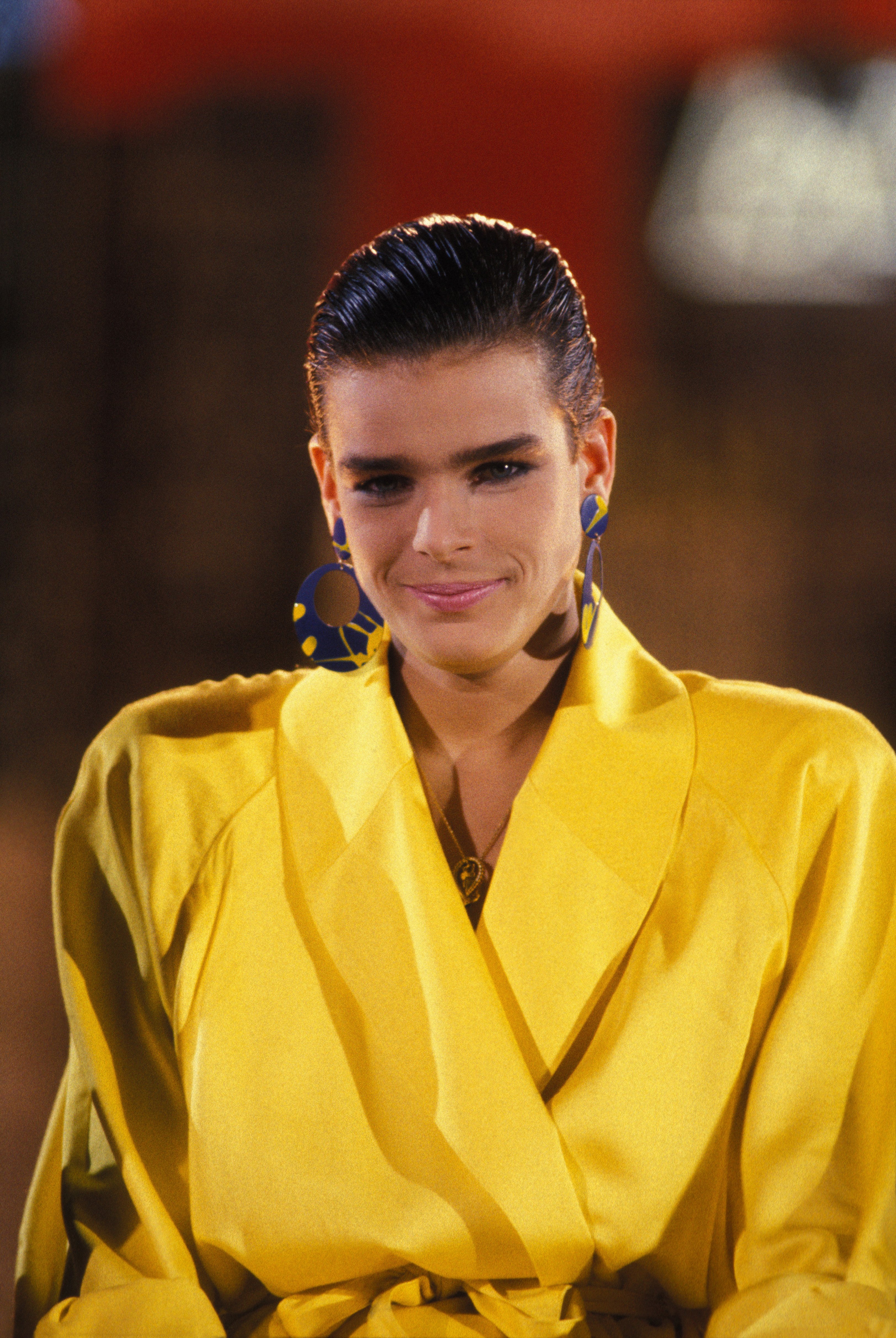 Princess Stephanie of Monaco presenting her swimsuits to TF1 in October 1985 in Paris, France. / Source: Getty Images
Following the breakup, Lowe acknowledged that what he had with Princess Stephanie while cruising in Paris was merely a fairy tale, stating their relationship was the first casualty of an undercurrent conflict.
He added that their time together in the city of love was a "magical escape" from reality, saying life in America was an unrelenting reality. After a few weeks, the "Youngblood" star revealed he got restless while in Paris.
Not long after he returned to Malibu, Lowe saw reports which revealed Princess Stephanie was spotted with another man described as tall and a "volleyball type."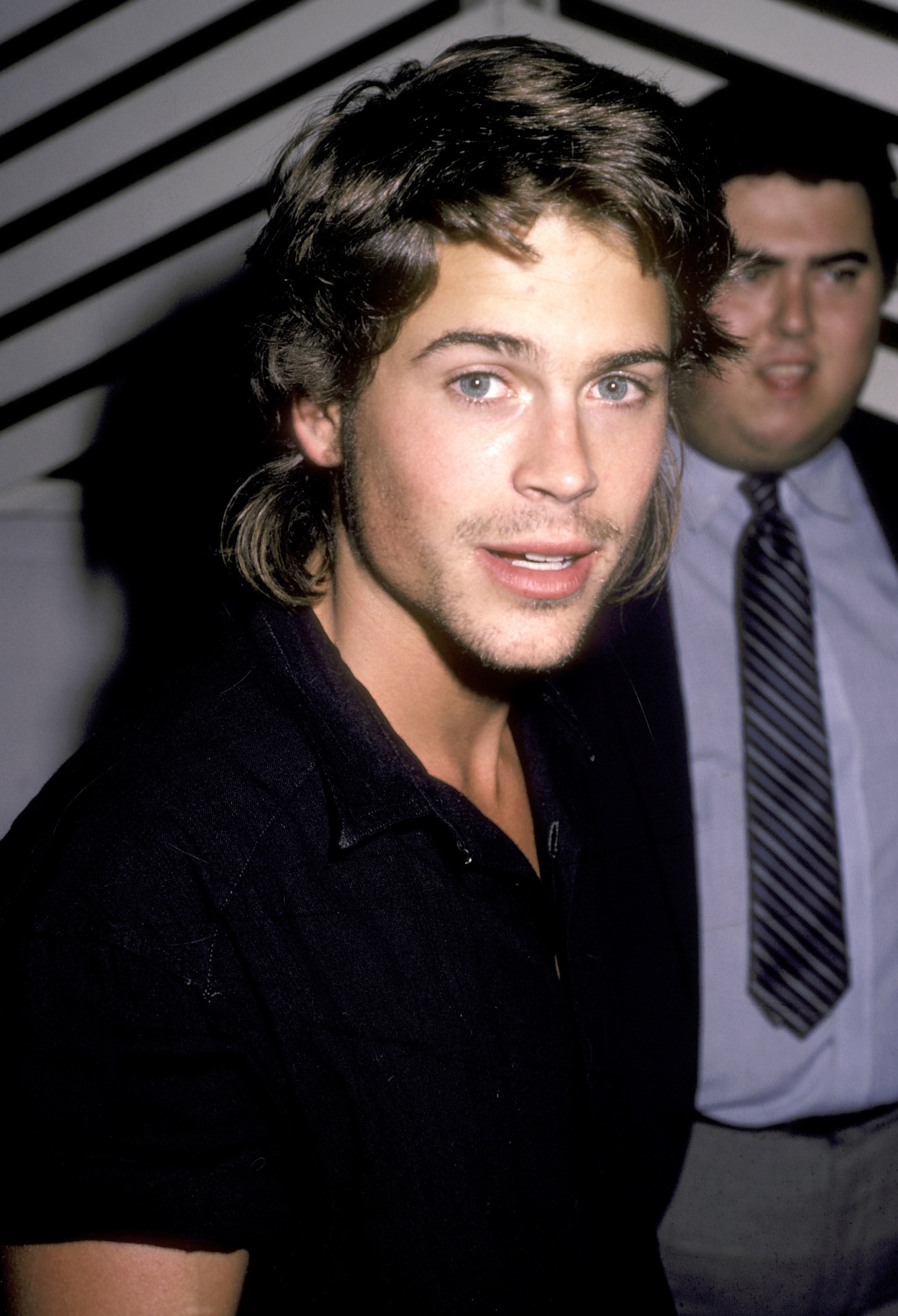 Former child star Rob Lowe sighting at Spago on October 9, 1985 in West Hollywood. / Source: Getty Images
Both he and the royal were too young, attractive, and erratic in their love connection, which could be why their whirlwind romance ended. Be that as it may, Lowe shared his relationship with the princess happened naturally.
"When I was involved with Stephanie, it happened naturally. I never looked at it as if I'd been used. But now, with some distance, I see how you can lose your private life. I would never repeat it," he admitted.
People magazine labeled the former couple's relationship "the one-minute romance" on the front-page cover of their November 10, 1986 issue.
Please fill in your e-mail so we can share with you our top stories!