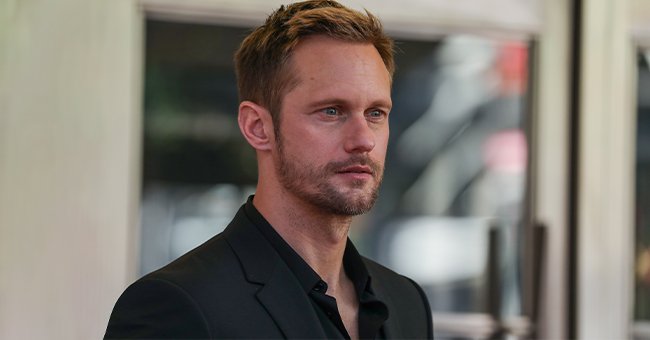 Getty Images
Is Alexander Skarsgård Single? 'The Northman' Star Wants to Have at Least 9 Kids & a British Wife after Many High-Profile Affairs
Although Swedish actor Alexander Skarsgård is single and has never married, he wants a large family, and his dating history includes two on-screen anti-heroines.
"True Blood" star Alexander Skarsgård might prefer keeping most details of his life away from the limelight, but his high-profile relationships have unavoidably made headlines.
However, the 45-year-old actor is single, has never married, and has no children. Still, he wants plenty of kids with a specific kind of woman. Read on to learn about Alexander Skarsgård's girlfriends and family expectations.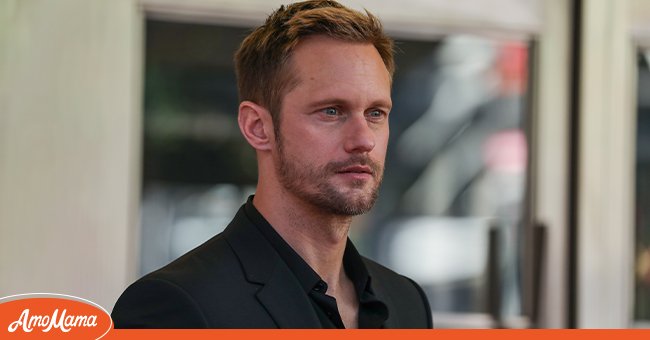 Alexander Skarsgård on September 12, 2018, in Toronto, Canada. | Source: Getty Images
Skarsgård's first confirmed girlfriend was "Big Love" actress Amanda Seyfried. They had a short relationship in 2008, but Seyfried only confirmed it in 2011.
She said the actor was "super funny," but she was too involved with her "Mamma Mia" co-star Dominic Cooper to move forward with their relationship, so they parted ways.
In 2009, Skarsgård and his "True Blood" co-star Evan Rachel Wood briefly dated. He then met Kate Bosworth on the "Straw Dogs" set and fell in love.
They were together from 2009 to 2011, but Bosworth called it quits when Skarsgård was allegedly prepared to propose. Although it has never been confirmed, Alexander Skarsgård and Charlize Theron supposedly dated in 2012.
He was reportedly romantically involved with "WandaVision" star Elizabeth Olsen and "The Suicide Squad" actress Margot Robbie in 2012 and 2014, respectively.
However, Olsen denied the dating rumors shortly after they made headlines, and Robbie was in a relationship with her now-husband Tom Ackerley at the time, too.
Skarsgård has been unlucky with his relationships, but he is not ready to give up on love.
ALEXANDER SKARSGÅRD AND ALEXA CHUNG
Skarsgård's longest relationship has been with the British model, fashion designer, and internet personality Alexa Chung. Their romance was private, but it reportedly started in early 2015 when people spotted them holding hands for the first time in Paris during fashion week.
Although Chung and Skarsgård "really did love each other," their busy schedules were too much to bear. The last time they were seen together was at the 2017 Met Gala in May. That August, news about their split was everywhere.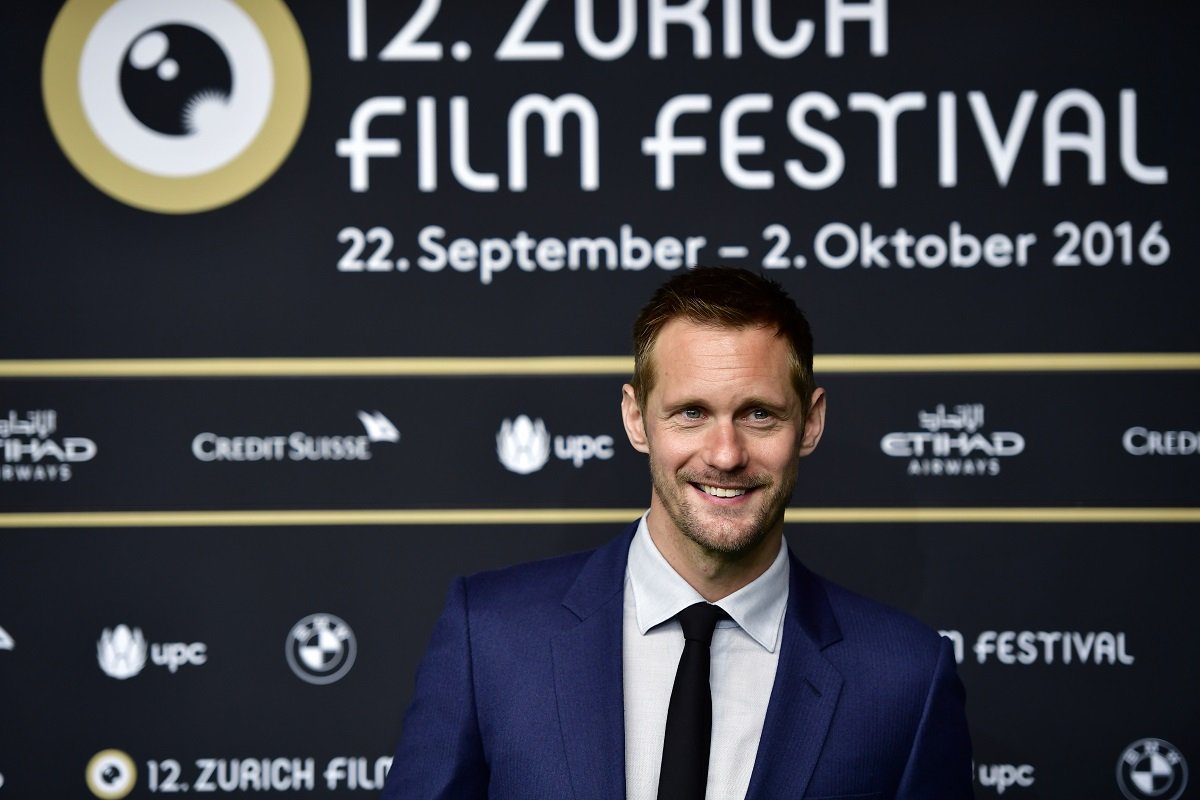 Alexander Skarsgård on September 25, 2016, in Zurich, Switzerland. | Source: Getty Images
The former couple probably had second thoughts about parting ways because they were seen in London in March 2018 holding hands and "happy but a bit tired."
Eight months later, Alexander Skarsgård and Alexa Chung sparked reconciliation rumors again. Photos of the two looking happy and relaxed on the New York streets made the rounds online, but they never confirmed a reunion.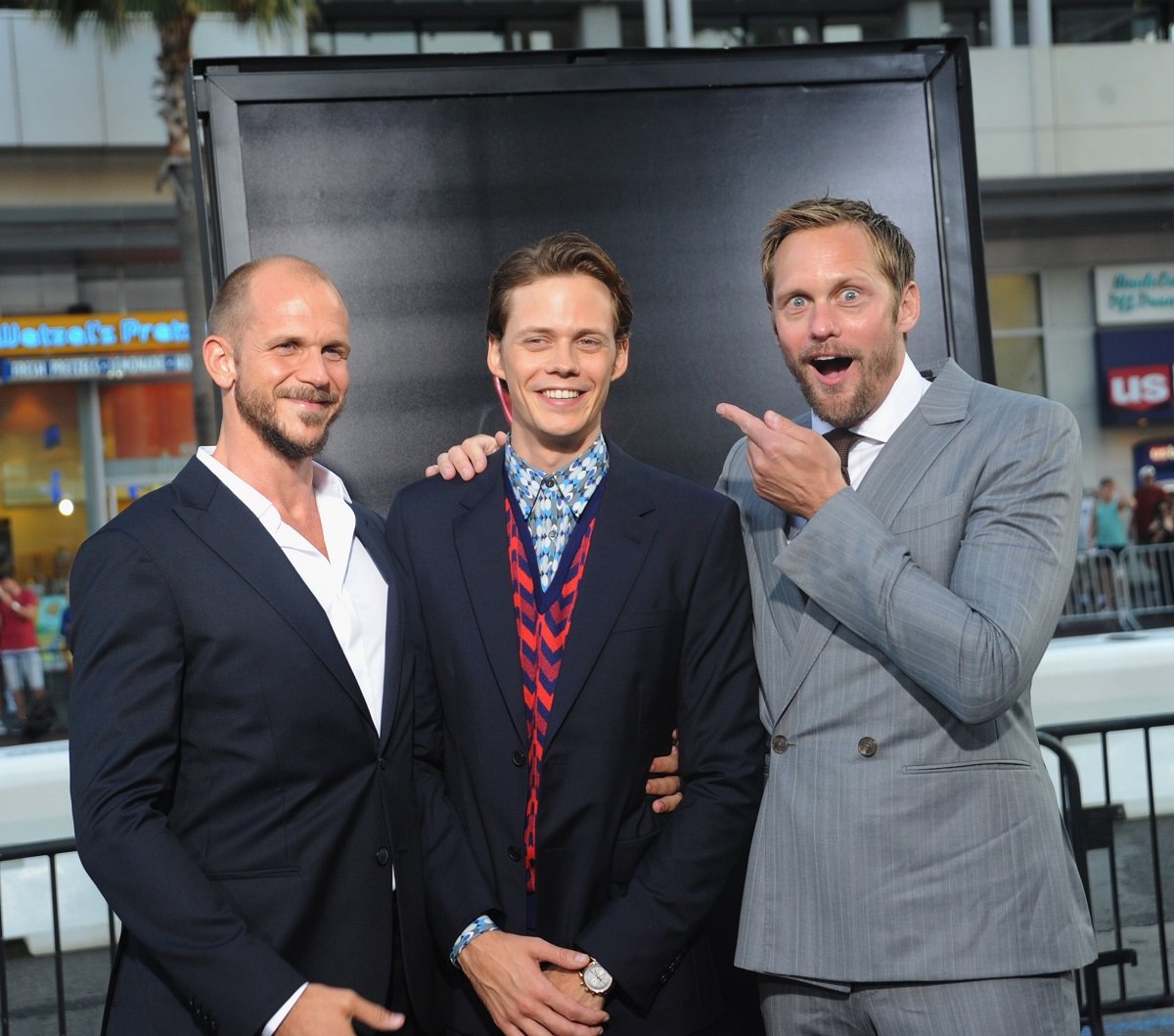 Gustaf Skarsgård, Bill Skarsgård, and Alexander Skarsgård on September 5, 2017, in Hollywood, California. | Source: Getty Images
Skarsgård has been unlucky with his relationships, but he is not ready to give up on love. He doesn't want to settle and start a family with someone he doesn't have the proper connection with, though. One thing is clear: his partner must be British. He explained:
"I've always thought I'll end up with a Brit. [...] Brits have a sensibility that I respond to. They make fun of themselves in a way that I really appreciate."
Alexander Skarsgård also wants at least nine children to "beat" his father, "Chernobyl" actor Stellan Skarsgård, who has eight. The actor, who starred alongside Nicole Kidman in "Big Little Lies," is in no rush to start a family, but he doesn't want to wait until he's 65.
Please fill in your e-mail so we can share with you our top stories!