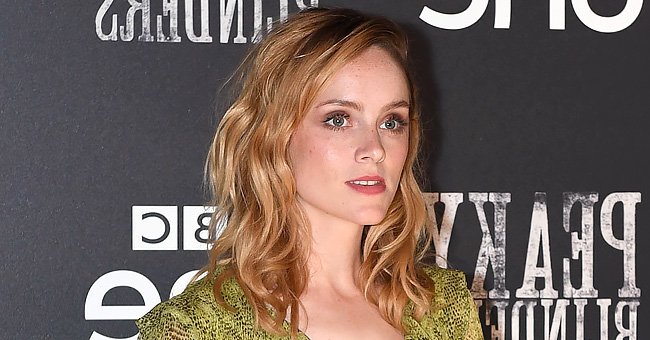 Getty Images
Sophie Rundle and Fiancé Matt Stokoe Are Parents to Baby Boy Who 'Changed the Game Forever' - Inside the 'Peaky Blinders' Star's Family
"Peaky Blinders" star Sophie Rundle knows firsthand how much your life can change after welcoming a child. She now understands that looking tired and in love is part of the journey.
British actress Sophie Rundle's career in the industry began in 2007. However, her rise to stardom didn't come until 2013, when she got cast as Ada Shelby in the popular crime drama series "Peaky Blinders."
Fairly recently, Rundle became a mother for the first time. Although her longtime partner has not appeared in any blockbuster films, he is also a promising actor.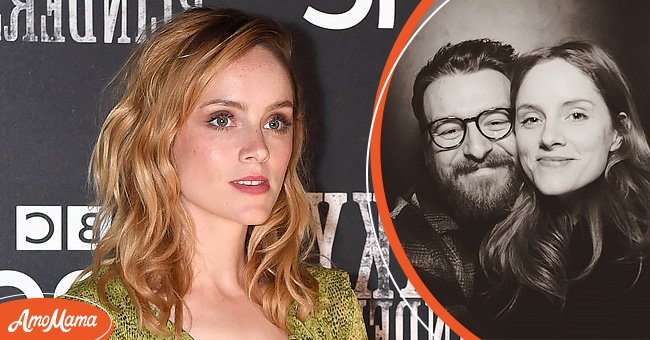 Sophie Rundle on July 23, 2019 in London, England [left]. Rundle and Matt Stokoe on an Instagram post shared on Valentine's Day 2019 [right]. | Source: Getty Images, Instagram/sophiesophierundle
Born in Durham, England, Stokoe graduated from the National Youth Theatre and started working on films and TV shows. His first significant role came in 2012 when he portrayed Alex in the British sci-fi TV series "Misfits."
After landing parts in "The Village," "Sense8," and "The Musketeers," Stokoe worked on arguably the most important project of his career so far: "Jamestown."
That was a life-changing TV series for Stokoe. Apart from appearing in over 20 episodes between 2017 and 2019, he met Rundle on the set.
Stokoe and Rundle prefer to keep the details of their relationship under wraps, but everything suggests that they fell for each other right after their first meeting in 2016.
In May 2019, Rundle revealed that she and Stokoe were engaged after he popped the question earlier that year. She said the "whole wedding thing" was weird and explained:
"Everyone expects you to be desperate to be a princess for the day – that's not really my scene."
During the lockdown, speculations about a secret wedding were everywhere. When asked about it, Rundle refused to share any details but pointed out that people could be fascinating and strange.
Rundle is done with "Peaky Blinders."
In February 2021, Sophie Rundle surprised her fans by announcing she was expecting her first child. The baby boy, whose name has yet to be revealed, joined the family over the Easter weekend that year.
Rundle made the big announcement on Instagram by posting a two-image carousel cuddling and kissing the baby. She confessed that her "little egg" changed the game forever in the caption.
Rundle doesn't share photos of her son on social media that often, but the baby melts hearts when she does. In one of her posts, the actress looked "tired and in love." Still, she loved it because that's "what motherhood is."
Matt Stokoe and Sophie Rundle have also been spotted in public with their child. This March, the family of three went for a walk in Cheltenham. A month later, they went shopping in the Cotswolds.
Nowadays, Rundle is done with "Peaky Blinders." She portrayed the younger sister of the Shelby family in the highly-successful TV series from start to finish, with critically-acclaimed performances in each of the six seasons alongside stars that included the late Toby Kirkup.
Sophie Rundle already has her hands full with another project. Since 2019, she has portrayed Ann Walker in "Gentleman Jack." It is still unclear when she and her fiancé will tie the knot, but their fans cannot wait.
Please fill in your e-mail so we can share with you our top stories!