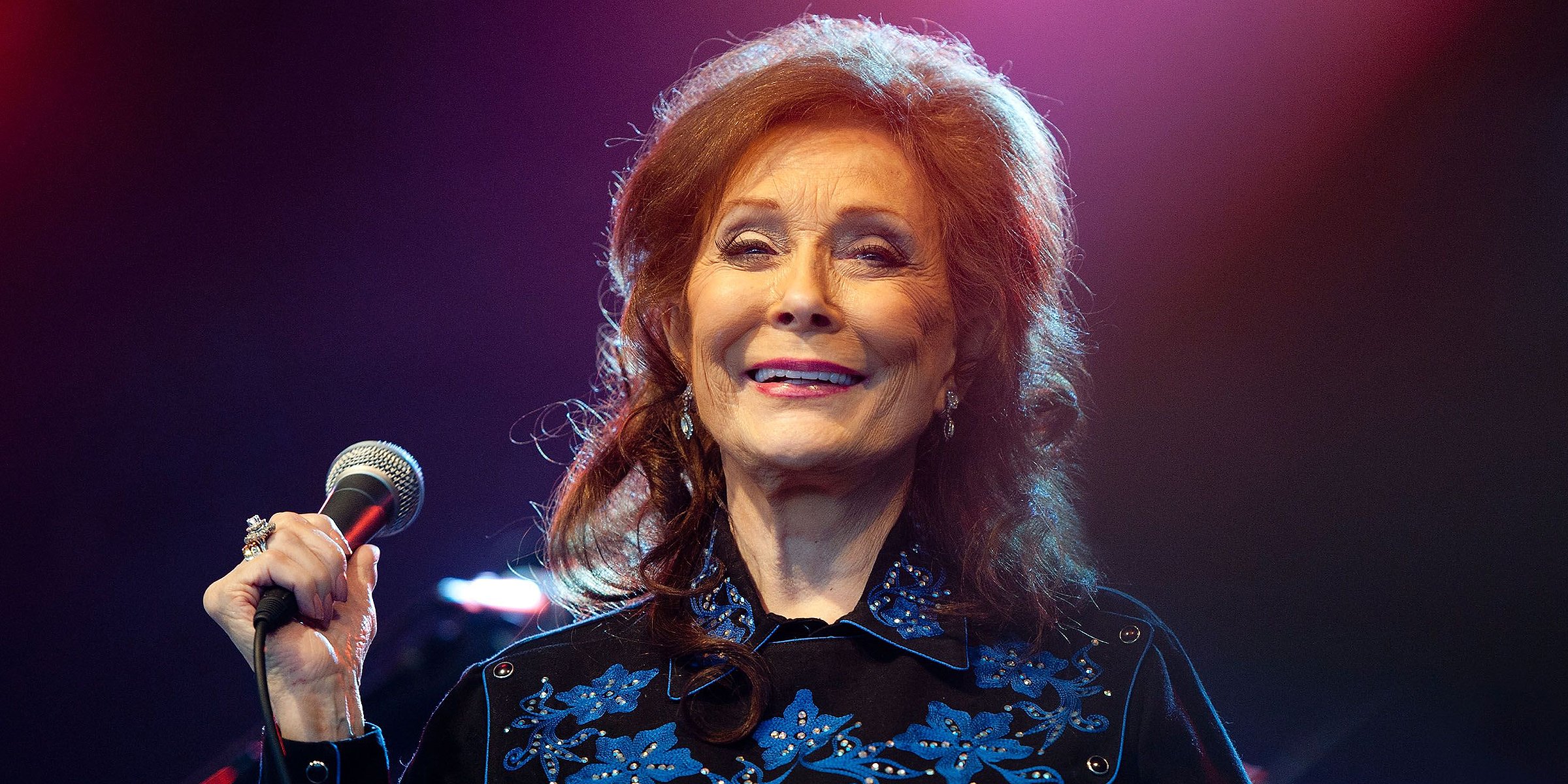 Loretta Lynn | Source: Getty Images
Loretta Lynn 'Never Knew Where Babies Came From' until It Happened to Her
Singer-songwriter Loretta Lynn had a difficult upbringing mired in poverty. She was only a teenager when she got married and only discovered where babies came from when she fell pregnant.
Loretta Lynn was a singer and songwriter born on April 14, 1932. On October 4, 2022, she died in her sleep. She was 90. Loretta's music career spanned decades with numerous awards. But her childhood was spent living in poverty. She was only 15 when she got married.
In her memoir "Loretta Lynn: Coal Miner's Daughter," she chronicled how difficult her first few births were. Her first son was born on a cold December day. Her family could not afford for her to stay at the hospital overnight, so they had to drive back home five hours after she gave birth.
After Loretta's second baby, she suffered two miscarriages and nearly died from blood poisoning during her second miscarriage. Loretta fell pregnant again after the miscarriage and carried the subsequent pregnancy to full term.
After the birth, doctors told her that she had RH-negative blood, which would make future pregnancies difficult. However, almost a year later, she gave birth to a baby girl with no significant challenges. By the time Loretta was 18 years old, she had four children and had suffered two miscarriages. She once said:
"I didn't get to enjoy the first four kids. I had them so fast. I was too busy trying to feed them and put clothes on them [...] I'm glad I had six kids because I couldn't imagine my life without them."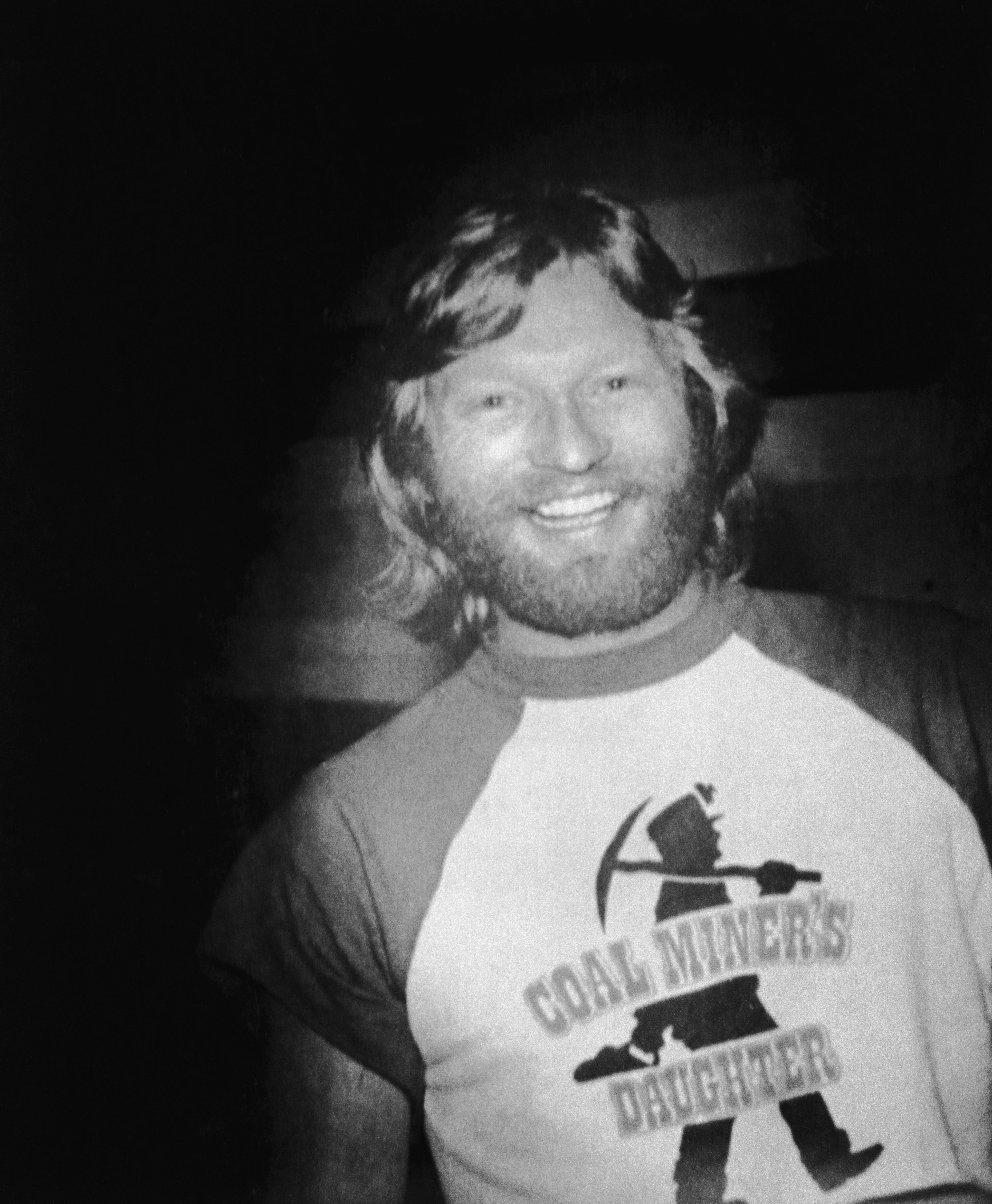 Jack Benny Lynn in an undated photo | Source: Getty Images
Meet Loretta's Children
Loretta's memoir mentions that the town she grew up in, Butcher Holler, is like none other than what she had ever seen since becoming a musician and traveling the world. She added that it was such a backward town that she had no idea where babies came from until she had her own.
As a young wife, she was a stay-at-home mother, and her husband, Oliver Vanetta "Doolittle" Lynn, was the breadwinner, and early in the marriage, he worked as a logger.
During the birth of her third baby, Loretta needed a caesarian section but needed the signature of an adult because she was still a minor. But Oliver was away on a logging job and could not be present to permit the surgery.
Her four older children, Betty, Jack, Cissie, and Ernest, watched their mother begin her singing career after Oliver bought Loretta a guitar after hearing her singing while at home.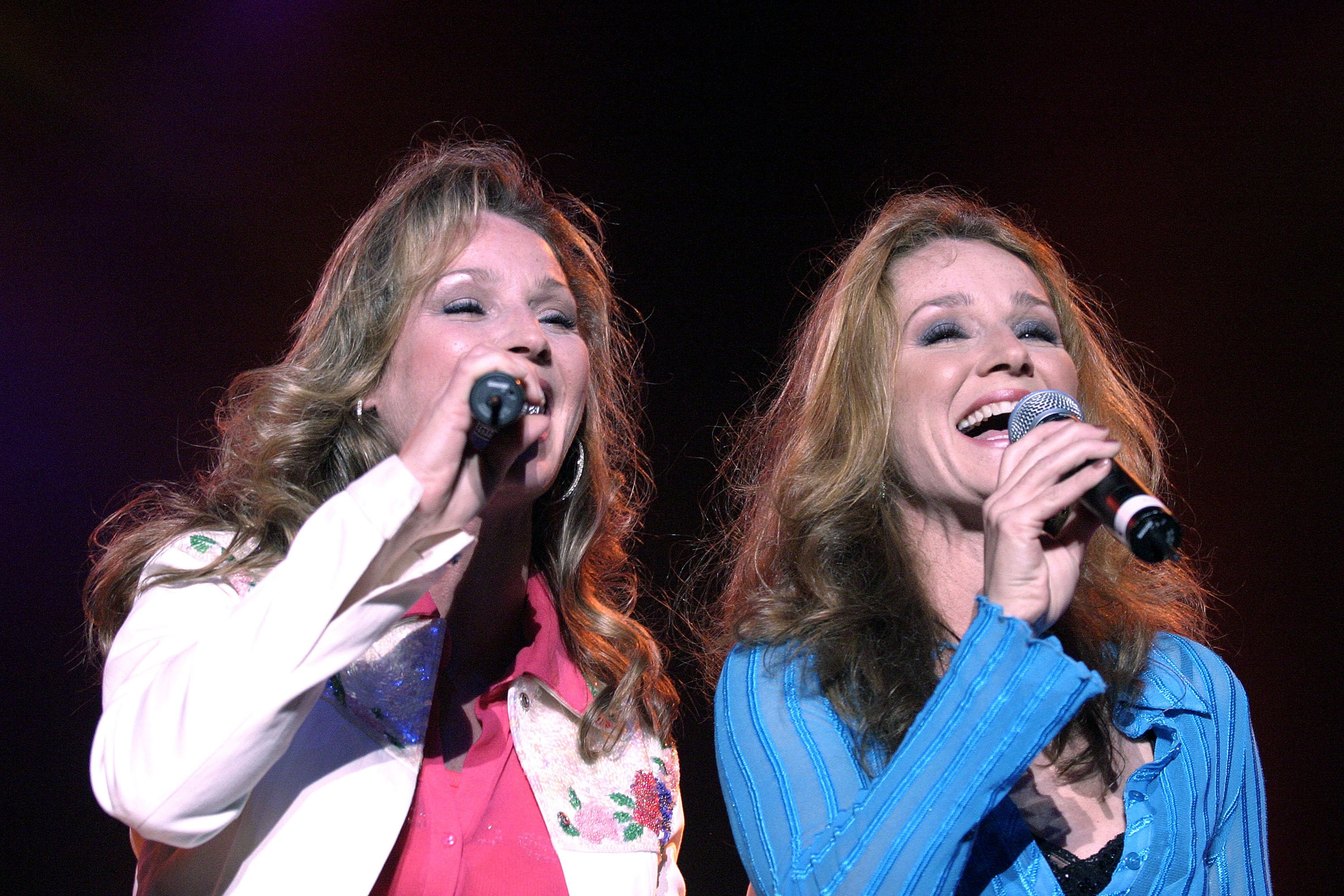 Twin sisters Patsy and Peggy Lynn, daughters of singer Loretta Lynn, perform at Adrian Phillips Ballroom July 31, 2004 in Atlantic City, New Jersey. | Source: Getty Images
Her oldest child, Betty Sue Lynn, was born on November 26, 1948. Betty worked closely with Loretta in her music career and helped write some of her hit songs like "Wine, Women and Song" and "Before I'm Over You." Betty died in 2013 at the age of 64 due to complications from emphysema.
Jack Benny Lynn was Loretta's second child, born on December 7, 1949. He was not involved in the music industry like his mother and siblings; He sadly drowned while riding his horse and attempting to cross a river on his property in Tennessee.
Jack worked as a horse trainer and blacksmith and is survived by his wife, Barbara, their daughter, and two children from a previous marriage. On the anniversary of his passing, Loretta shared a heartfelt post on Facebook saying how much she missed him:
"He was a spitting image of his daddy. He was my blond-headed, blue-eyed baby. Just what I asked for. He was quiet and tender. I adored him with all my heart. He and Betty Sue got into everything when they were little and I was a new momma."
Her third child, Clara "Cissie" Marie Lynn, was born on April 7, 1952. She also worked closely with her mother and helped produce two of her albums. Ernest Ray Lynn was born on May 27, 1954. He is also a performer who opened shows for his mother numerous times.
Loretta's youngest twins, Peggy, and Patsy Lynn were born on August 6, 1964. The twins became a performing duo as they grew up, and a music executive spotted them performing at local restaurants and bars.
They released their most famous song, "Woman to Woman," in 1997. They were nominated for Vocal Duo of the Year at the 1998 and 1999 CMA Awards. Peggy and Patsy also tried their hand at acting, and they featured in series such as "Walker Texas Ranger" and "Fire Down Below."
On Christmas Day in 2020, Loretta shared a Facebook post with a picture of herself with her children holding up photos of her late husband and children. The caption partially read:
"I can't tell you how much I wish Doo, Jack, and Betty were with us today. My heart's never gotten over losing those three. Yet, I'm so grateful for the four I still have..."
Loretta's Grandchildren and Great-Grandchildren
In 2016, Loretta's eldest grandson, Jeffrey Allen Lynn, died suddenly. Her granddaughter, Tayla Lynn, revealed her struggle with addiction. "There was a time when I didn't want to wake up and see tomorrow. When you're hiding from God, the last thing you want to do is see the sunrise," she said.
Tayla has since recovered and released an album, "Tayla Lynn Sings Loretta Lynn." She credited her grandmother, Loretta, for being a safe space for her physically and emotionally.
She partnered with Tre Twitty, grandson of late country music star Conway Twitty to perform some of Loretta and Conway's greatest hits. "These songs are the soundtracks to people's lives. They grew up on these songs," Tre said.
The passion for music ran in the family throughout the generations because Loretta's youngest granddaughter, Emmy Russell, is also a performer and opened up for Kacey Musgraves in 2013. She also performed a rendition of "If I Die Young" at one of Loretta's concerts.
Please fill in your e-mail so we can share with you our top stories!
The information in this article is not intended or implied to be a substitute for professional medical advice, diagnosis or treatment. All content, including text, and images contained on news.AmoMama.com, or available through news.AmoMama.com is for general information purposes only. news.AmoMama.com does not take responsibility for any action taken as a result of reading this article. Before undertaking any course of treatment please consult with your healthcare provider.