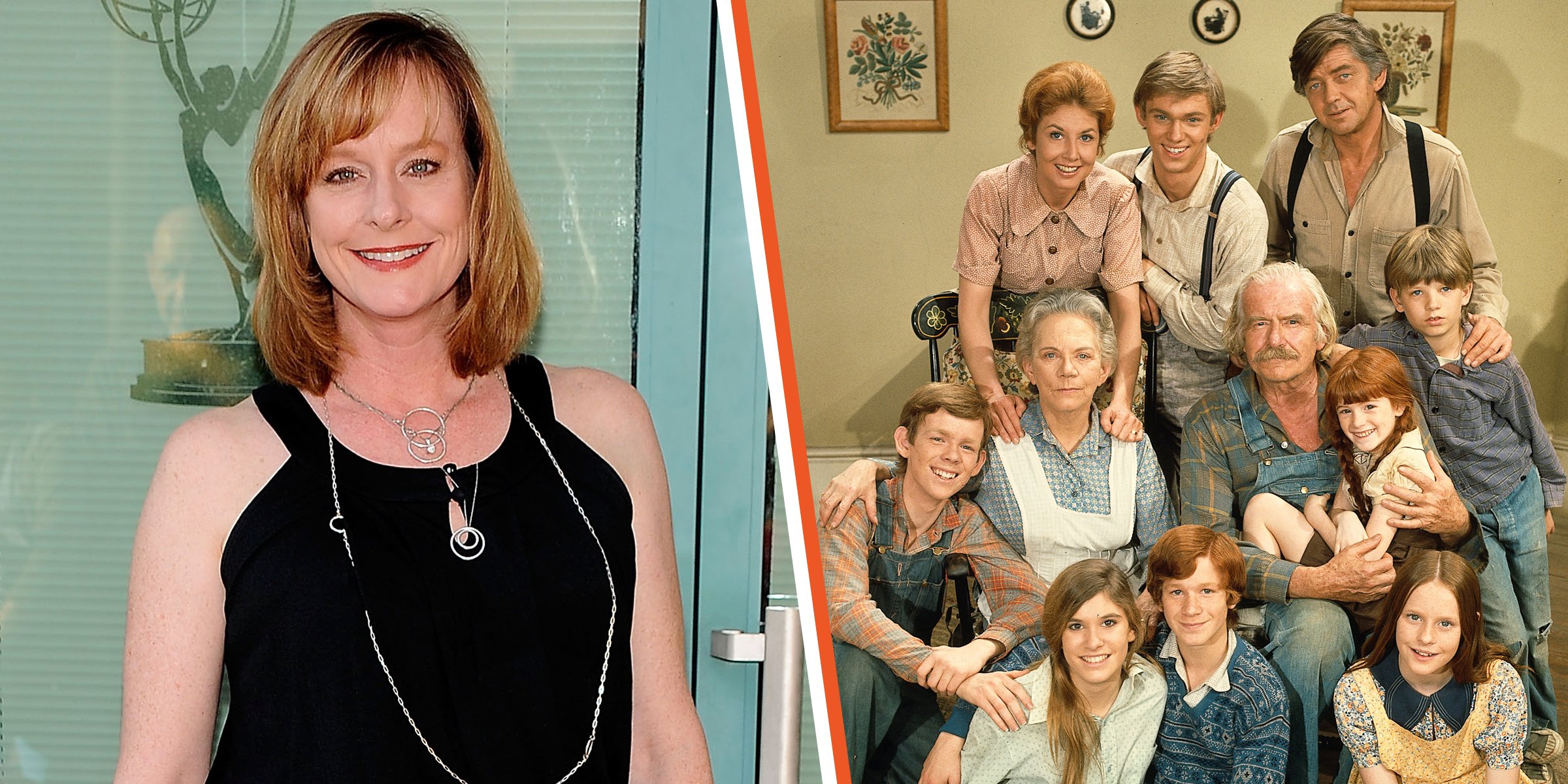 Getty Images
Mary McDonough Focused on Life as a 'Stepmonster' after Suffering Severe Health Crisis & Painful Divorce
Mary McDonough has been through many difficulties, including a painful divorce and severe health crisis. However, today, she is happily married with a daughter and two stepdaughters. Continue reading to learn about her journey to happiness.
American Actress and Writer Mary McDonough started her career in the entertainment industry as a child. She was a regular face on the screen, starring as Erin Walton in the '70s sitcom "The Waltons."
Sadly, as she transitioned from child star to teenager, the pressure of fame took its toll on her. At 15, McDonough struggled with self-esteem and body issues and used to starve herself to look thin on camera and be perfect.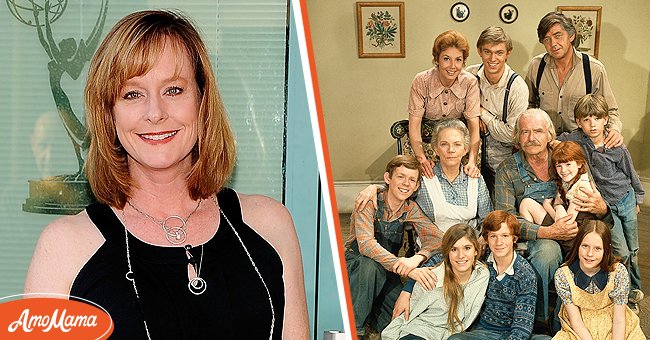 [Left]Actress Mary Beth McDonough arrives at the Academy Of Television Arts & Sciences' "Father's Day Salute To TV Dads" on June 18, 2009 in North Hollywood, California; [Right] Picture of the cast of TV series "THE WALTONS" | Source: Getty Images
It did not help that people around her were not mindful of their words. During an interview, the actress revealed that she always felt the pressure to be pretty from people due to her role as Erin.
At such a young age, it made McDonough insecure about many things. Despite her self-esteem issues, the actress explained that growing up on the show was a great gift. She formed a great bond with her co-stars, and they became like an extended family.
Picture of the cast of TV series "THE WALTONS" | Source: Getty Images
In comparison with "The Waltons," McDonough confessed that the new television shows lacked a sense of family and community. According to the star, it was something missing in the world.
MCDONOUGH'S PREGNANCY JOURNEY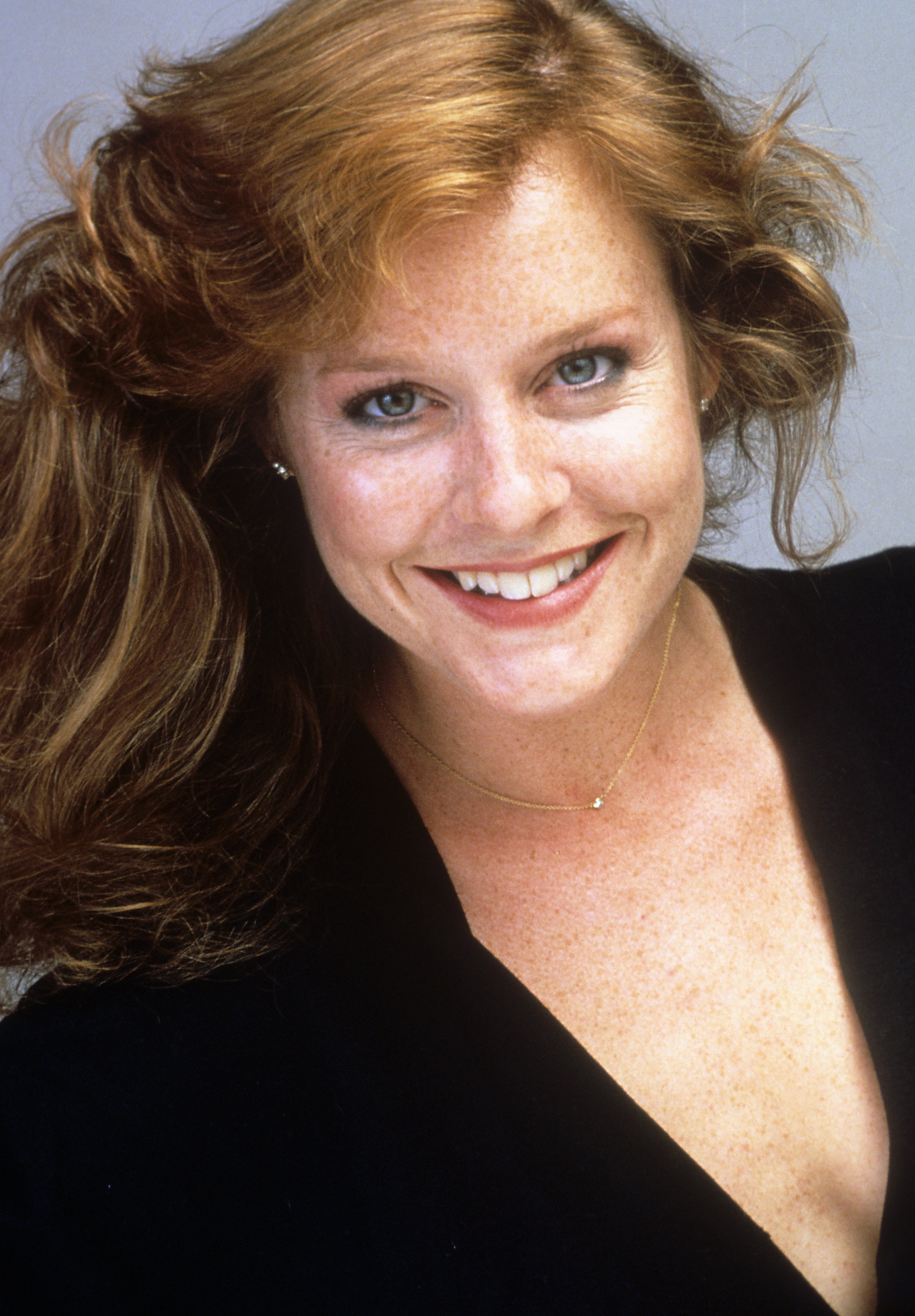 Picture of actress Mary Beth McDonough, circa 1984 | Source: Getty Images
McDonough tied the knot with her first husband, Rob Wickstrom, in 1988. Initially, the writer was not ready to have a child, but two years later, she realized there would never be the "right time" to get pregnant.
For McDonough, there could always be an excuse for not having a baby. So at 30, she became pregnant with her daughter. The first Walton girl to have a baby, McDonough said it was an exciting time. She had lots of support from friends and family.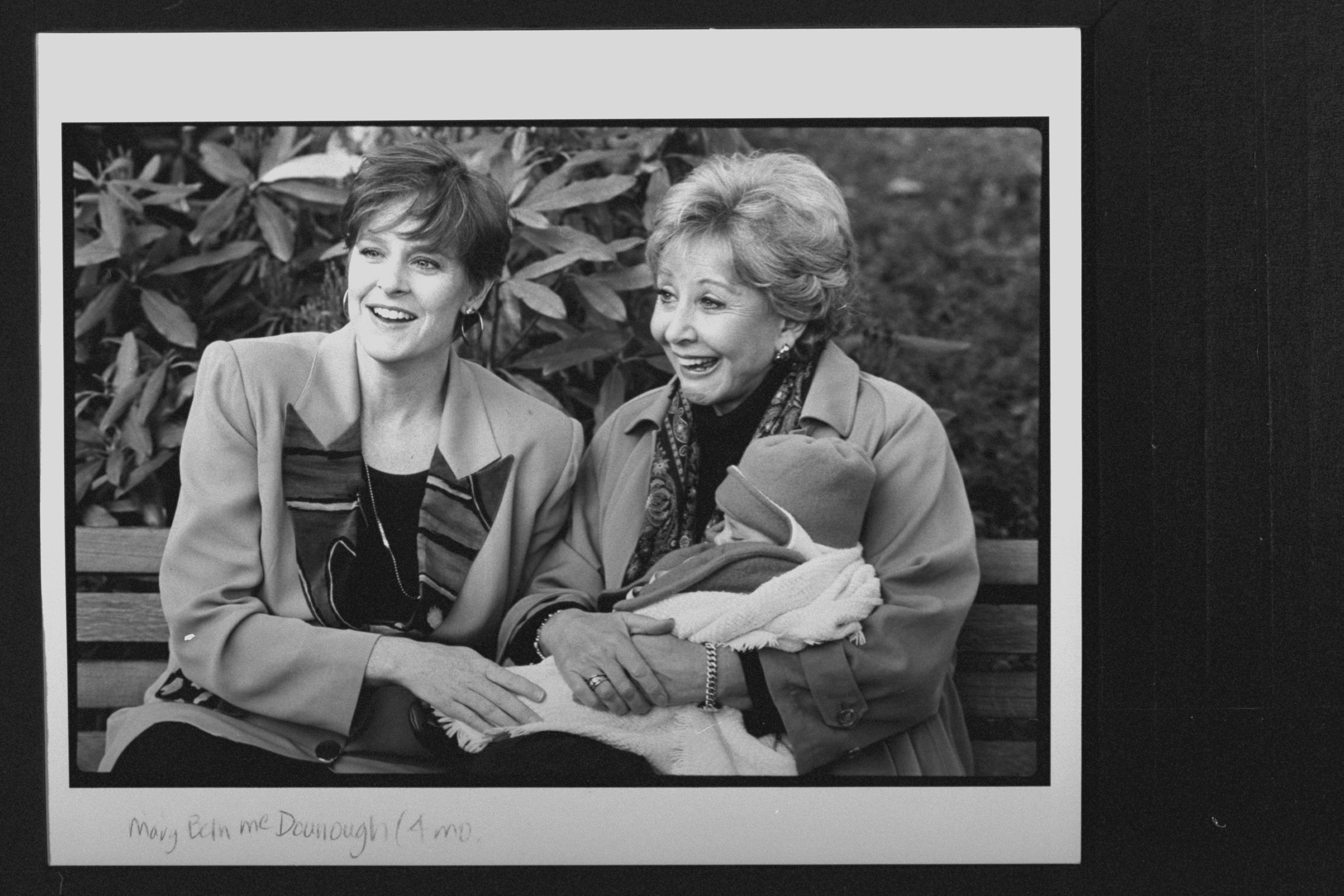 Former cast members of the TV show "The Waltons" Mary McDonough and Michael Learned sitting on bench as as Learned holds McDonough's 4-mo-old baby, Sydnee Wickstrom at the opening of the Walton Mountain Museum | Source: Getty Images
The actress's friend, Dana Hill, organized a lovely baby shower, and even though McDonough's health worsened at the time, she felt better than she had in a long time. In due time, the actress welcomed her daughter, Sydnee Wickstrom.
INSIDE MCDONOUGH'S PAINFUL DIVORCE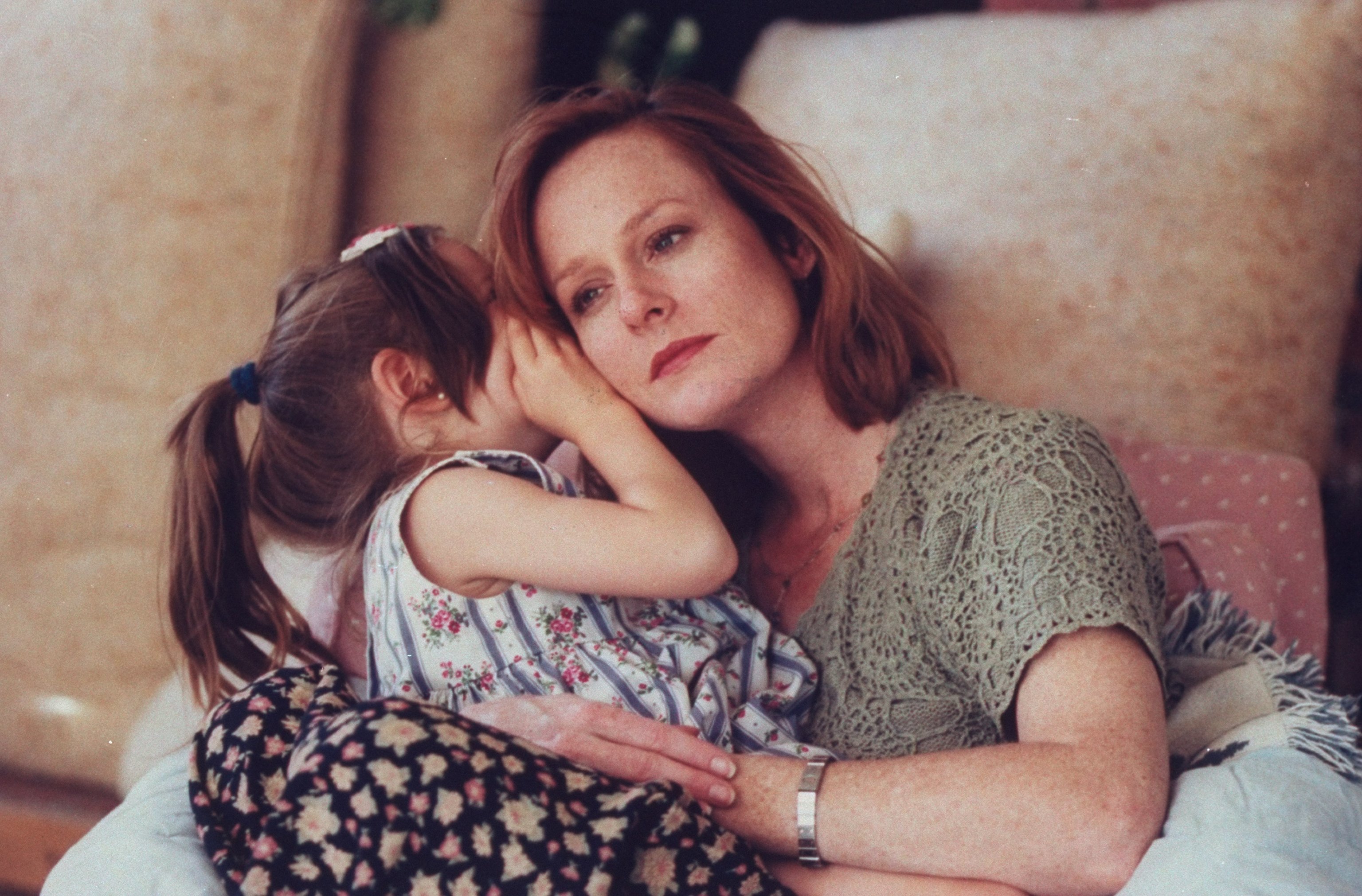 Actress Mary McDonough with her daughter Sydnee, circa 1997 | Source: Getty Images
A few years after McDonough became a mother, things became difficult in her marriage. Coupled with her ill health, the actress took on so many jobs. She worked as an actress, telemarketer, waitress, bartender, and acting teacher.
On the other hand, McDonough's husband had quit acting and was looking for a new career. With her husband without a job, the "The Waltons" star worried about the bills, and the stress weighed heavily on her and her health.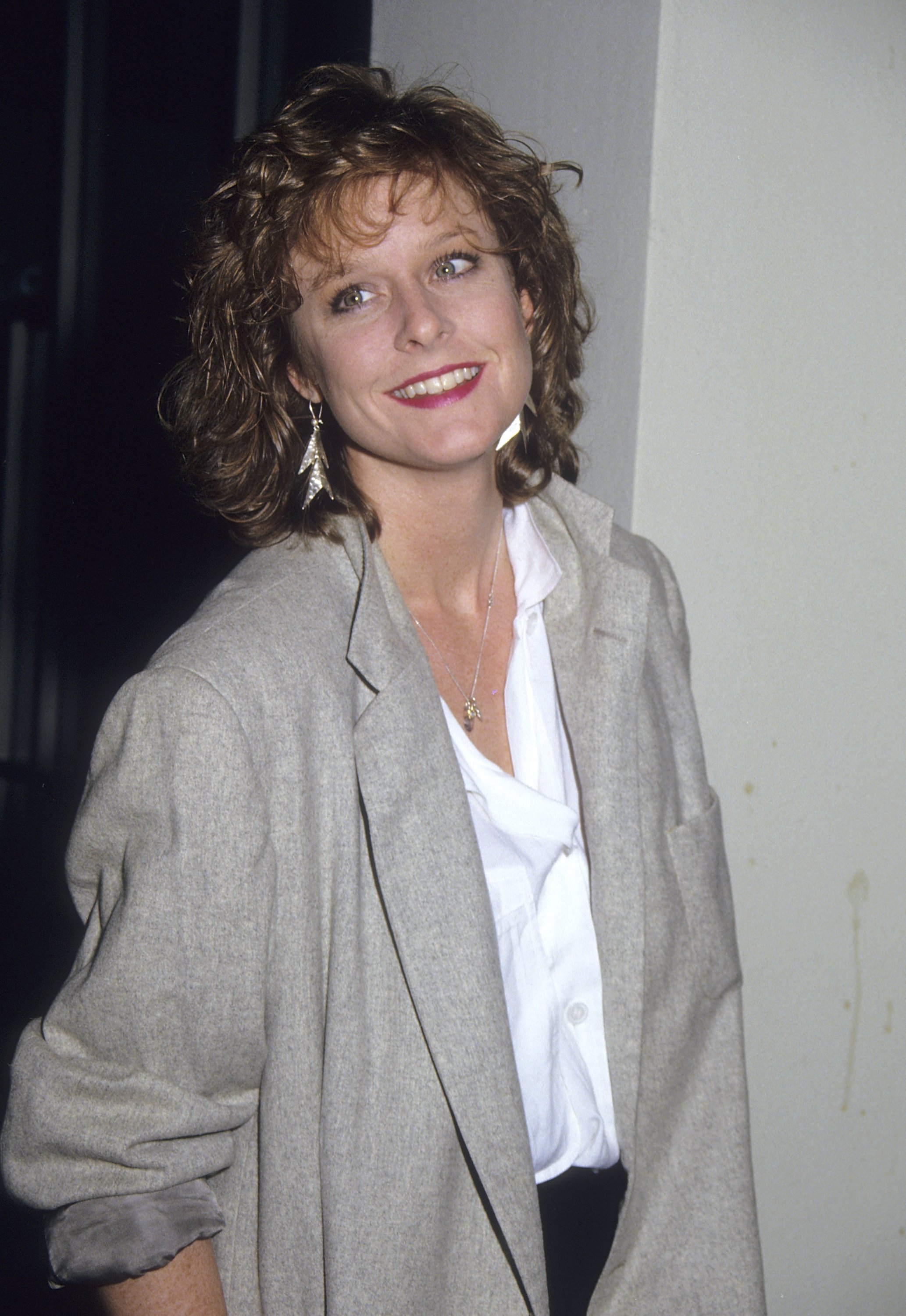 Actress Mary McDonough attends the Screening of the ABC Made-for-Television Movie "Cracked Up" on May 18, 1987 at the WGA Theatre in Beverly Hills, California | Source: Getty Images
It was physically, mentally, emotionally, and professionally damaging and affected McDonough's marriage. She was not the person Rob had married, and eventually, the union crumbled in 1996. It was a "terrible time" for McDonough, but friends like Michael Learned and Judy Norton comforted the actress.
MCDONOUGH'S HEALTH ISSUES AND HOW THEY AFFECTED HER CAREER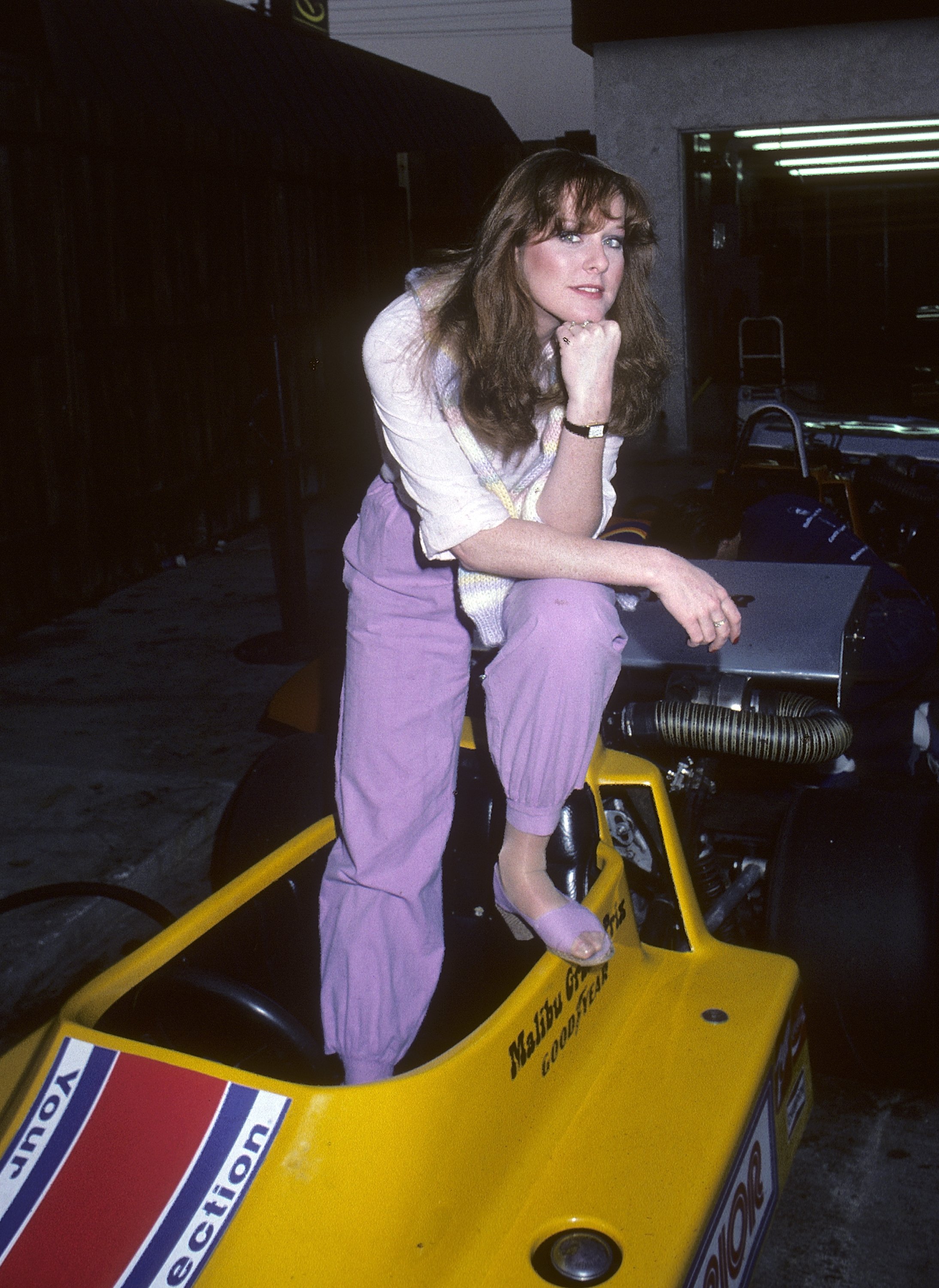 Actress Mary Beth McDonough attends Jason Bateman's 13th Birthday Party on January 17, 1982 at Malibu Grand Prix in Woodland Hills, California | Source: Getty Images
McDonough was still married to Wickstrom when she became very ill. The actress developed rare symptoms like fevers, joint stiffness, irregularities in her heartbeat, and rashes on her face.
As the days passed, the symptoms got worse. McDonough's hair kept falling out, and she developed lumps in her back and leg, which her dermatologist removed. To make matters worse, nobody could give the actress a diagnosis.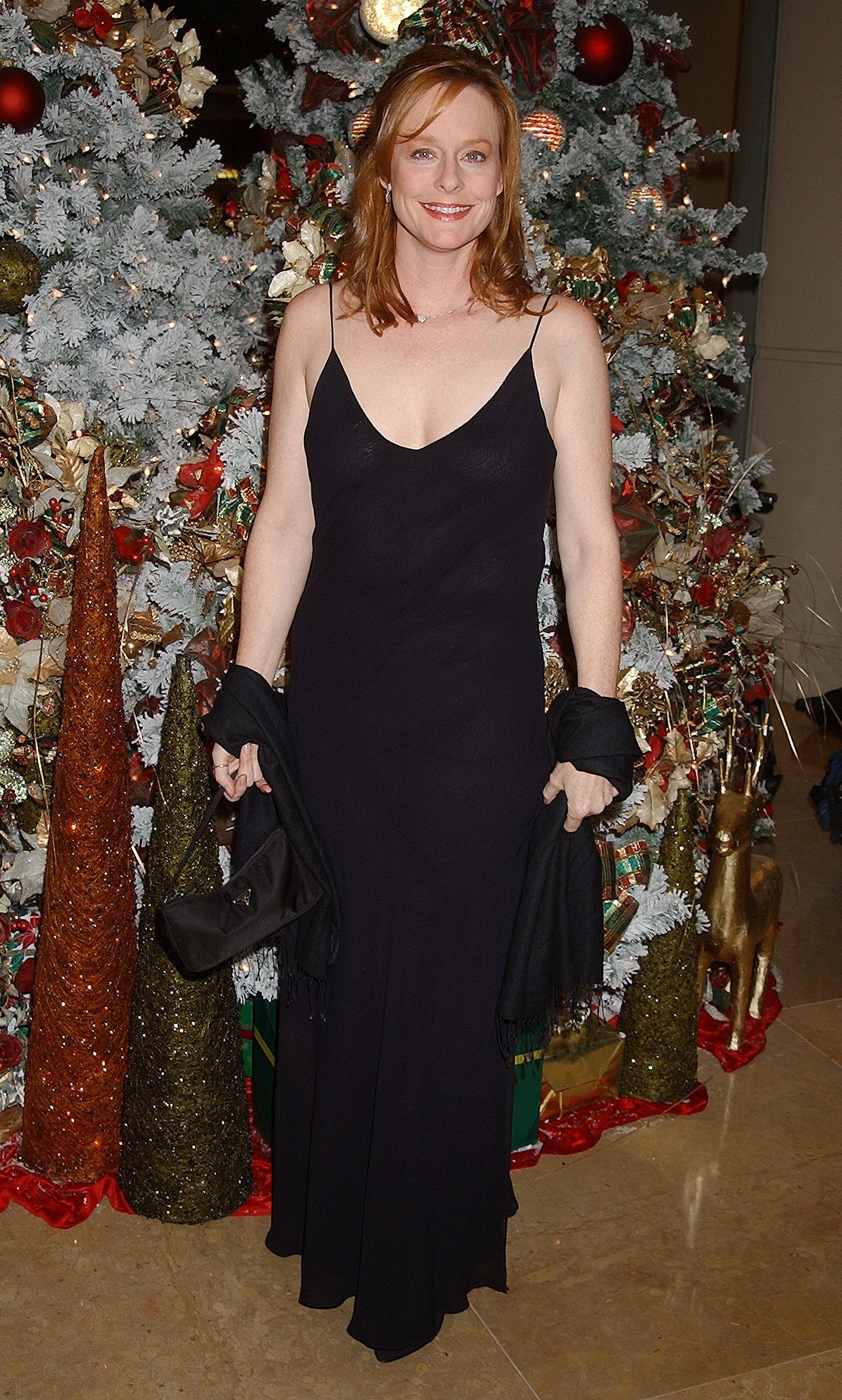 A picture of actress Mary Beth McDonough | Source: Getty Images
She kept treating the symptoms but never got better. As time progressed, McDonough got weaker, and it tolled on her career. The "The Waltons" star could barely perform and lost many jobs. Also, McDonough's agent received feedback that the actress looked tired and was not the same.
McDonough put in more effort, but it only made things worse. After many tests, it was revealed that the silicone in the actress's breast implants leaked out and entered her system. Eventually, the writer underwent surgery and removed the implants, and in the end, her health improved.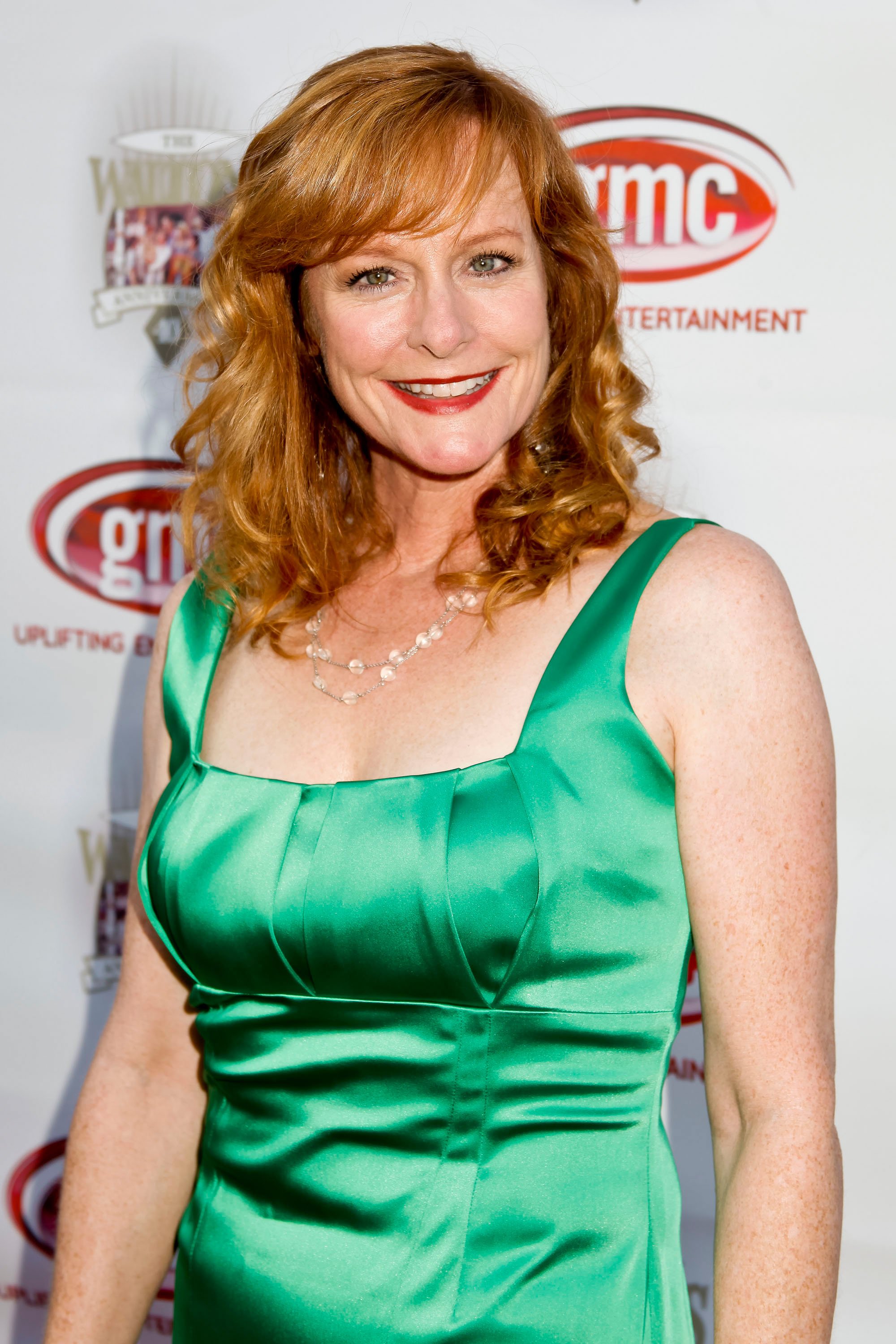 Mary McDonough attends the 'The Waltons' 40th anniversary reunion at the Wilshire Ebell Theatre on September 29, 2012 in Los Angeles, California | Source: Getty Images
Following her divorce, McDonough focused on her family, especially her daughter. They spent quality time with each other and even featured together in one of the "The Waltons" reunion specials.
Things were finally going well for the actress, and they even became better in 2004, when she met her husband, Don, and his daughters. The pair eventually tied the knot on June 4, 2011.
Over the years, McDonough has spoken candidly about her husband and their relationship. She once described Don as a good man, who makes her laugh, holds her when she cries, and supports her to be everything she is.
She also disclosed that her husband and Syndee share a great relationship. Overall, Don has been incredibly supportive, and McDonough cannot be more grateful for him being a part of her life.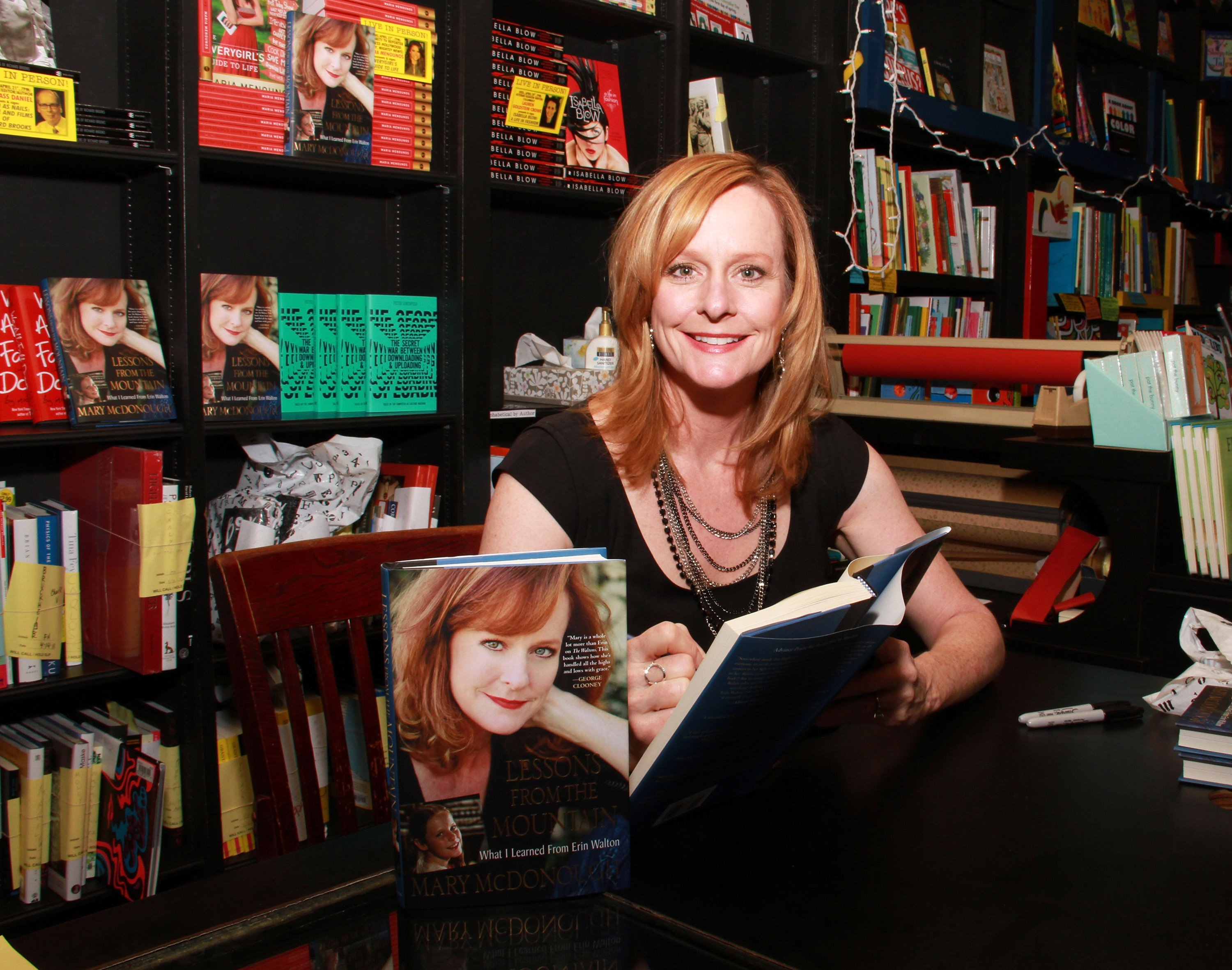 Mary McDonough signes copies of her new book 'Lessons From the Mountain: What I Learned From Erin Walton' at Book Soup on April 16, 2011 in West Hollywood, California | Source: Getty Images
Regarding her daughter and stepdaughters, McDonough continuously serenades them with sweet words. In her book "Lessons From Mountain," the writer spoke about the girls thus:
"To Syd, my light and purpose on this planet, for the lessons you continue to teach me. To Kylie and Robyn, who have added love and learning to my life as the 'stepmonster.' To Runtie, who taught me how to love again. Without you, I would likely be lost and alone."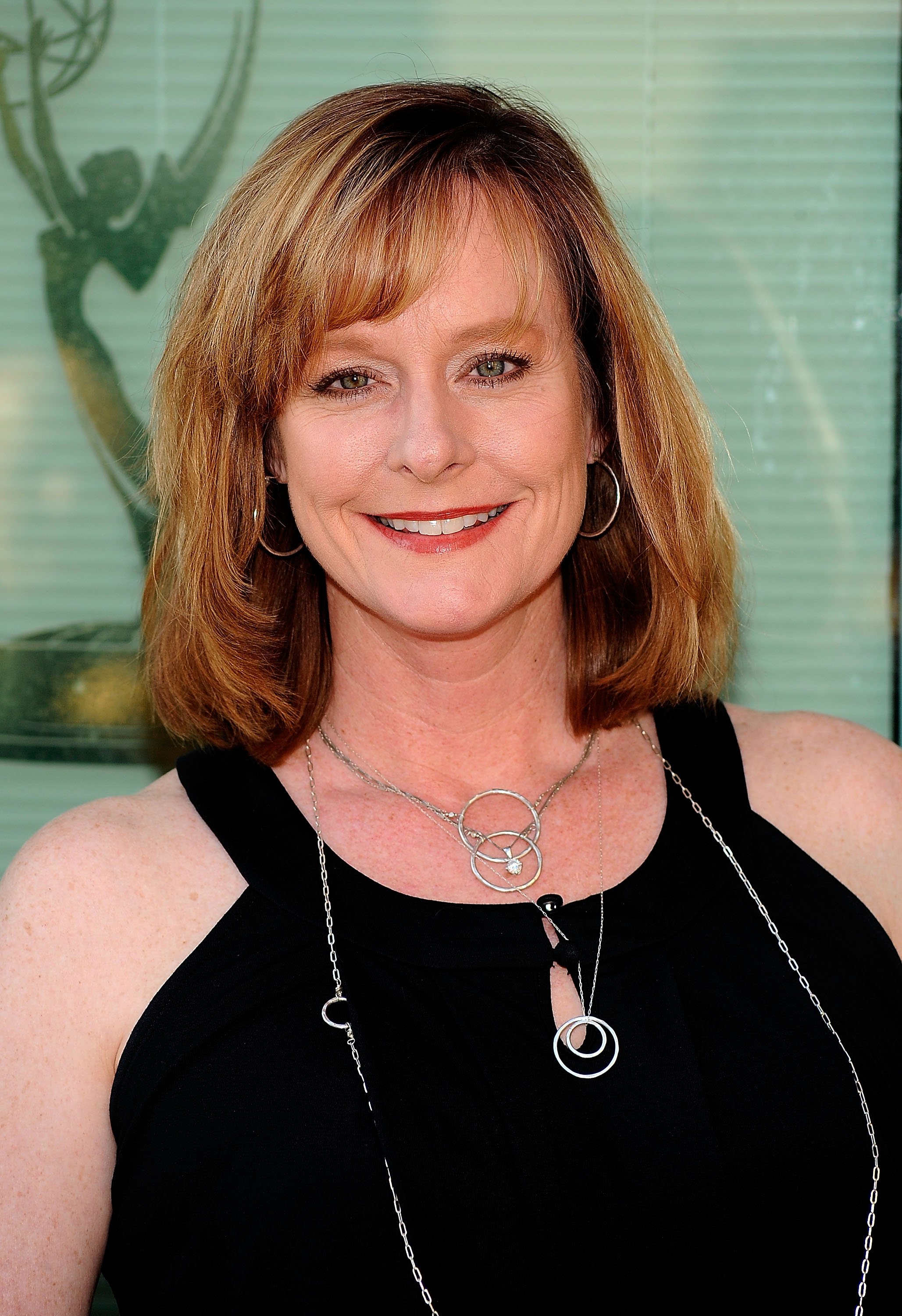 Actress Mary Beth McDonough arrives at the Academy Of Television Arts & Sciences' "Father's Day Salute To TV Dads" on June 18, 2009 in North Hollywood, California | Source: Getty Images
Regarding her husband, McDonough added: "To my Don—my mate, partner, best friend, and love. I feel more appreciation than I am capable of expressing. I love you more than you know, and without your complete support and unwavering love, there would be no book."
McDonough also makes sure to flaunt her strong bond with her husband on social media. Pictures of them in biking outfits and posing in front of a restaurant could be seen on her Instagram page.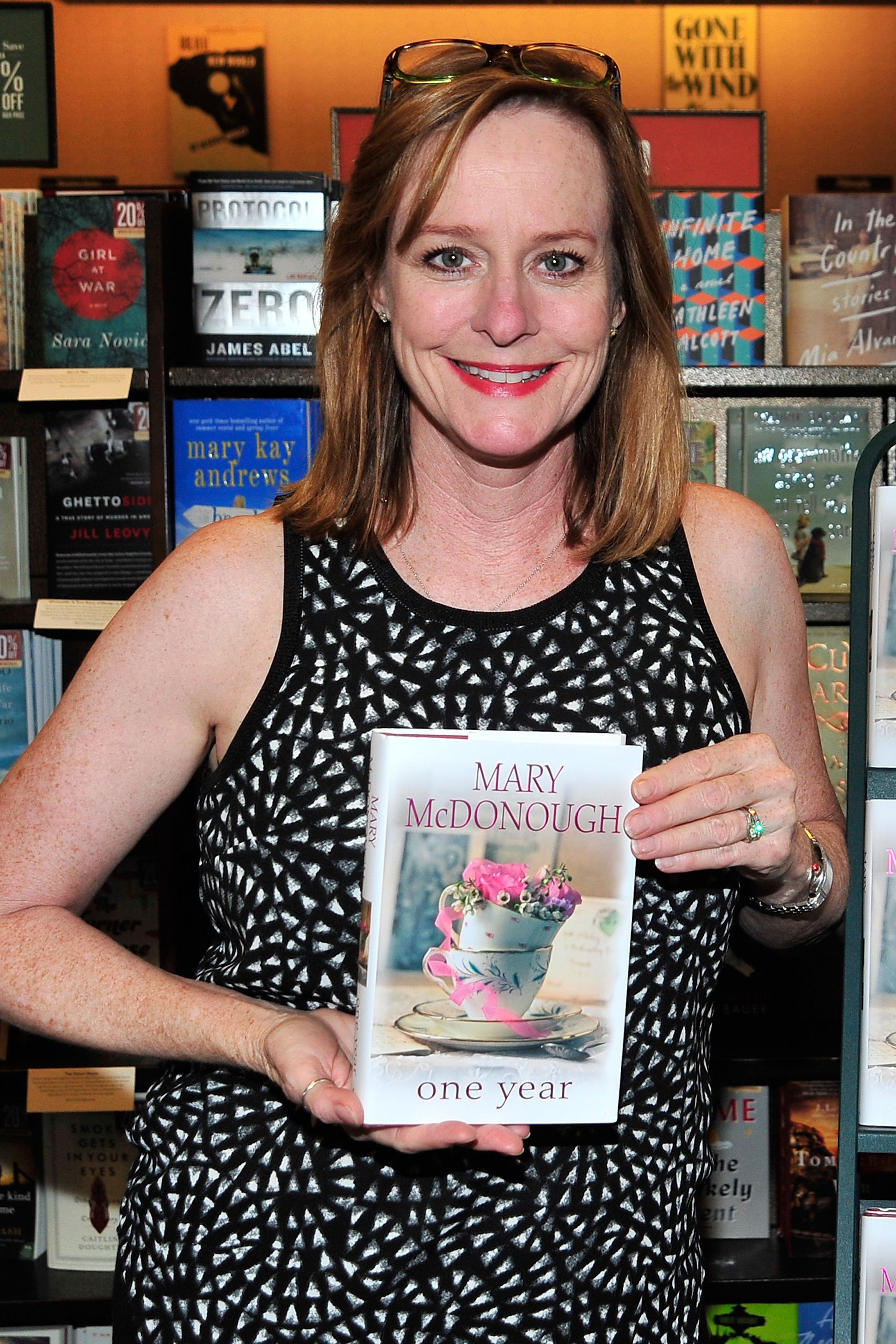 Actress Mary McDonough signs copies of her latest book 'One Year' at Barnes & Noble on August 3, 2015 in Huntington Beach, California | Source: Getty Images
Also, in a 2019 post, the actress revealed that her husband makes tea for her every morning. It is great to see that amid all the difficulties McDonough faced, she had found happiness.
With the show of love between the couple and how happy her family appears, fans are optimistic that the family's bond will last a lifetime.
Please fill in your e-mail so we can share with you our top stories!
The information in this article is not intended or implied to be a substitute for professional medical advice, diagnosis or treatment. All content, including text, and images contained on news.AmoMama.com, or available through news.AmoMama.com is for general information purposes only. news.AmoMama.com does not take responsibility for any action taken as a result of reading this article. Before undertaking any course of treatment please consult with your healthcare provider.