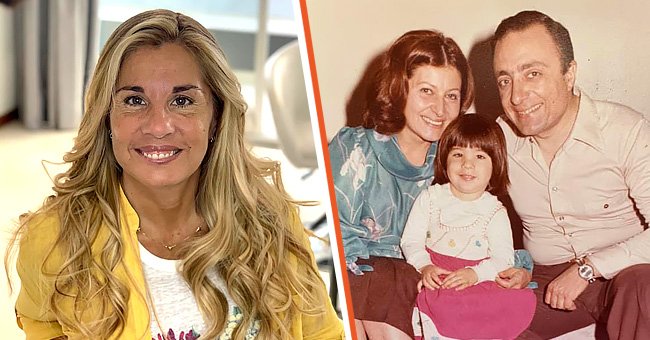 facebook.com/alejandra.laniado
Woman Discovers Her Parents Were Lying about Her Birth after Reading Daughter's School Project
After living for more than forty years, the true story behind Alejandra Laniado's birth emerged. She discovered that her parents had lied to her about her birth when her daughter questioned her background.
Alejandra Laniado, born in 1974, attended Tarbut and later bagged a degree from CAECE University in Argentina. Afterward, she had three beautiful daughters.
She also has a supportive husband, whom she has been with for twenty-five years. However, last year, the mother-of-three shared a nerve-wracking story, detailing some startling facts about her life: her elderly parents lied to her.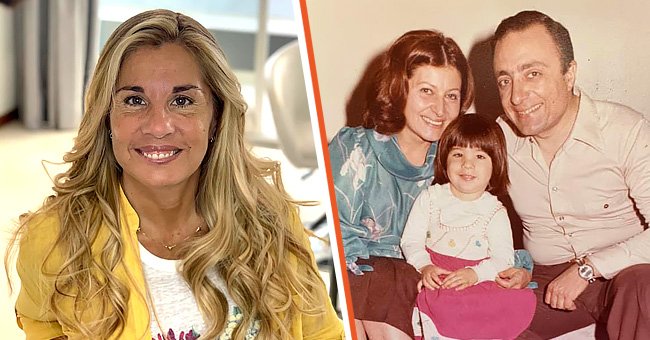 [Left] Picture of Alejandra Laniado; [Right] Young Alejandra Laniado and her parents | Source: facebook.com/alejandra.laniado
This revelation opened a new chapter in Laniado's life. She became interested in tracing her roots. Despite unearthing the truth surrounding her identity, she still showed love towards her parents.
THE BEGINNING OF A SUSPICION
It took two years before Laniado settled for the truth. The first time a question of her identity was raised, the 46-year-old did not consider it a valid question.
Her firstborn worked on a faculty project about recorded births during the Argentine military dictatorship. So she sourced information at the Navy Mechanics School.
After getting articles focused on grandmothers of Plaza de Mayo, she teamed up with her immediate younger sister. The girls marveled at the details, and they soon questioned their mom's birth story. They asked:
"Mom, are you sure you are the daughter of Noni and Grandpa?"
Immediately, their mother answered them. Although she sounded playful in her response, Laniado firmly established that Noni and grandpa were her parents.
The girls persisted, citing differences between their mother and grandparents. They mentioned that she did not inherit their looks and that the elderly folks were too old. They added that their maternal grandparents never had another child.
Still, Laniado did not bulge; instead, she dismissed the argument. However, these questions raised doubts in her mind. Everyone in the family except Laniado later concluded that she was not Noni's birth child. This happened after they visited the older adults.
One of Laniado's daughters had asked her grandmother for a photo showing when she was a young pregnant woman. In the end, the search was futile. As if that was not enough, grandpa gave a somewhat unreasonable response, which sealed their conviction that Laniado had yet to meet her birth parents.
Laniado's kids avoided speaking about the subject. Still, in 2021, when her firstborn was diagnosed with pathology in the blood, which is genetically transmitted, she was forced to revisit the uncertainty.
Evidently, the mother-of-three had it. But she wanted to clarify the mind-boggling question, so Laniado asked her mother to submit for a blood test. Noni refused, which somehow jolted Laniado to realize that her daughter might have been right.
She investigated and discovered that one Ernesta Ferrari signed her birth certificate. Ferrari was a woman who worked with a network of midwives dedicated to selling and trafficking babies.
This revelation broke her heart. But she confronted her parents, wanting to know the truth. Noni never gave her anything substantial. Later, she learned that before her parents brought her home, they had visited a pediatrician who explained that the baby's umbilical cord had fallen off.
Laniado did not make any progress with the story. However, she remained unwavering in her love for the family she grew to accept, even though she expressed her sadness about the secrecy. In a 2021 Facebook post, she wrote:
"Also, to think that everyone knew except you makes you feel very vulnerable, and when I say everyone, I mean even the cousin of my cousins….Secret bone that wasn't so secret…but I didn't know."
Laniado embarked on a quest to find her root. Via a Facebook page, she saw people with similar stories. She realized that Ferrari signed many birth certificates of families in the Jewish community.
The woman, now deceased, had relationships with the Jewish community and often got them babies. For now, Laniado is grateful for her family, including her husband and kids, but would not mind receiving information that can help her connect to her origin.
Please fill in your e-mail so we can share with you our top stories!