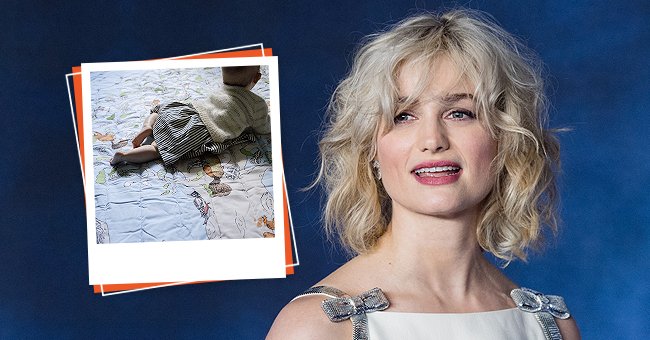 Getty Images
Fantastic Beasts' Star Alison Sudol Has Not Revealed Father of Her Baby — Who Is She Dating?
"Fantastic Beasts" actress Alison Sudol embraced motherhood last year following the birth of her baby, but fans have no idea who the toddler's father is. So here's a glimpse into Sudol's love life.
Alison Sudol has a thriving career as a singer, actress, songwriter, and video director. The multi-talented film star is best known for her role as Queenie Goldstein in the "Fantastic Beasts" films.
Sudol first joined the cast in the 2016 movie "Fantastic Beasts and Where to Find Them" and made a return in the 2018 "Fantastic Beasts: The Crimes of Grindelwald." Her latest appearance was in the 2022 sequel, "Fantastic Beasts: The Secrets of Dumbledore."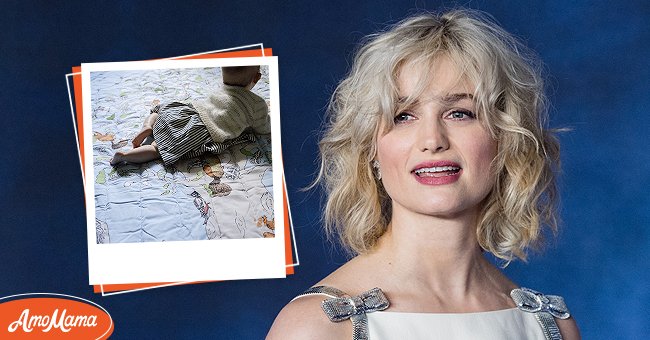 [Left]A picture of Alison Sudol's child; [Right] "Fantastic Beasts: The Crimes of Grindelwald" Actress Alison Sudol | Source: Getty Images
Sudol has publicly spoken of her delight in playing Queenie, the American half-blood witch and the younger sister of Tina Goldstein. Queenie struck a good first impression on viewers, coming across as a sweet, loving, adorable kind of witch with little ambitions.
But viewers were shocked as their favorite witch slowly became an alienated and frustrated follower of Grindelwald, very different from the profoundly empathetic character she was. Yet, despite the outrage of fans, Sudol backed Queenie's choice.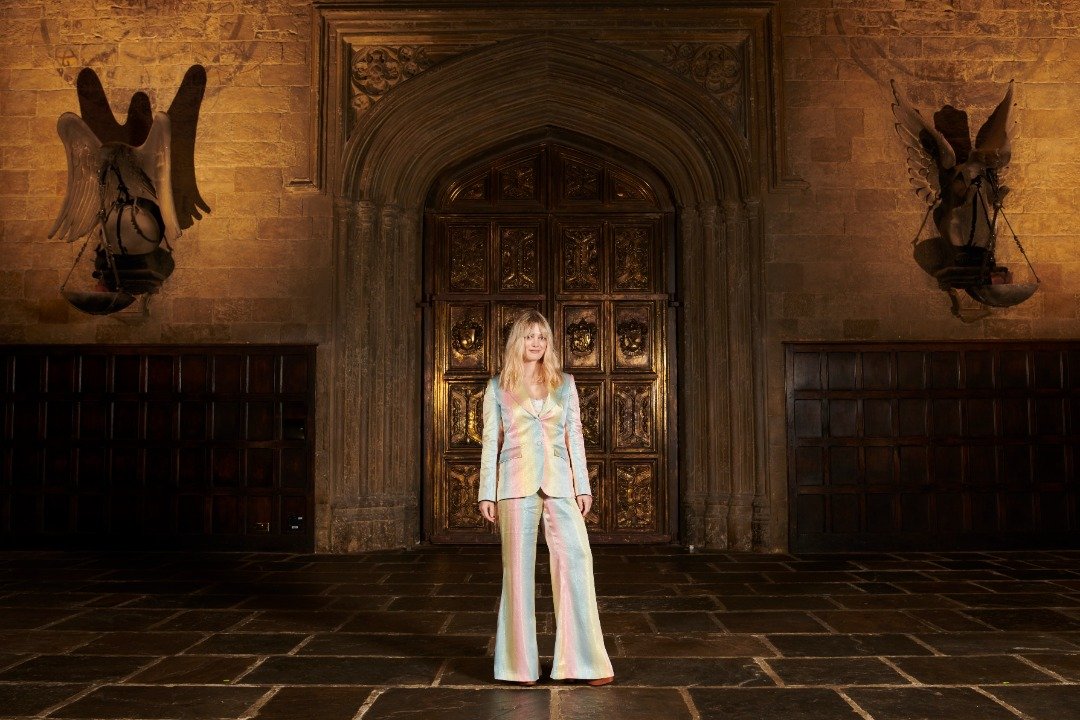 : Alison Sudol attends a photocall for "Fantastic Beasts: The Secrets of Dumbledore" in the Great Hall at Warner Bros. Studio Tour London on March 29, 2022 | Source: Getty Images
The 37-year-old claimed Queenie's switch was not a surprise as many thought. According to Sudol, her on-screen character had gone through unfortunate events due to how the wizarding world operates and the prejudice she faced.
Queenie embraces Grindelwald hoping that the dark wizards will allow wizards and witches to marry No-Majs. However, Sudol has firm trust that her character will remain true to her own views.
Sudol does not believe Queenie is turning evil. According to the "The Last Full Measure" star, her character is only seeking a person who would offer her an option.
However, Sudol thinks it's only a matter of time before Queenie realizes Grindelwald's tricks and how the dark wizard has much darker plans than they know.
Sudol joined a star-studded list, including famous author J.K. Rowling, to attend the premiere of "Fantastic Beasts 3" in London. As usual, the actress brought her A-game to the red carpet.
The last few years have been exceptional for the American movie star, and previous year, Sudol began a new chapter in her life following the birth of her child, whom she scarcely talks about.
Sudol shared the news of her pregnancy in a post she dropped on her Instagram page, which featured a picture of her huge baby bump.
The notoriously private actress apologized for her absence on social media, which she said was to give her infant privacy. She wrote in the post:
"All I want to talk about is every wild detail of this journey, but also feel fiercely protective and private. The bigger I get the more inward-turning I become. So what to say, really?"
Sudol gave fans a glimpse of her infant last August, keeping her toddler's face away from the camera. The new mom described motherhood as the most important event in her life.
In November last year, Sudol gave fans a fresh glimpse of her newborn. The actress shared a picture of her baby lying down on what appears to have been a new quilt.
SUDOL'S RELATIONSHIP WITH DAVID HARBOUR
So far, there is no news about the father of Sudol's baby. Currently, the actress is believed to be single, but she was once in a well-publicized relationship with David Harbour.
The former flames first sparked dating rumors in 2018 after they were spotted getting cozy at the BAFTA Tea Party. The couple reportedly ended things in 2019, and the "Stranger Things" actor is married to singer Lily Allen.
They tied the knot in 2020 on a simple but stunning occasion. Their relationship has featured several lovely moments and some public displays of affection.
Please fill in your e-mail so we can share with you our top stories!