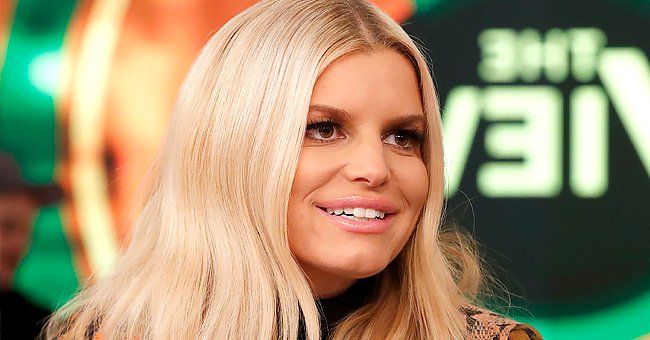 Getty Images
Jessica Simpson Weight Struggle: How She Gained and Lost 100 Lbs 3 Times
Singer Jessica Simpson took to her Instagram to share a cute picture of her rocking a bikini. The American fashion star has come a long way since struggling with her weight.
Jessica Simpson is one of the most trending names on social media. The American singer sent tongues wagging after sharing a mind-blowing picture of her in a bikini.
The picture gained the attention of her over 6 million Instagram followers for many reasons. Besides her eye-catching new look, fans were also thrilled by her dramatic weight loss.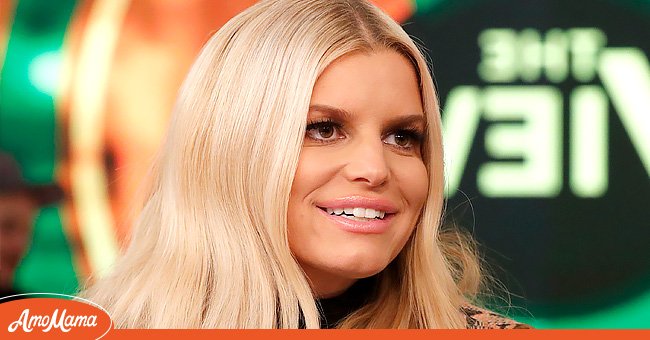 Actress Jessica Simpson at an interview | Source: Getty Images
Simpson shared the lovely post on Thursday, opening up on her secret recipe to get her desired physique after going through an incredible weight loss journey.
The singer-turned entrepreneur left little to the imagination as she flaunted her toned skin in a colorful two-piece bikini. She captioned the post,
"I have gained and lost 100lbs 3x, so I never thought this moment could or would happen, but I'm finally spring breakin' wearin' a BIKINI!!!!!!"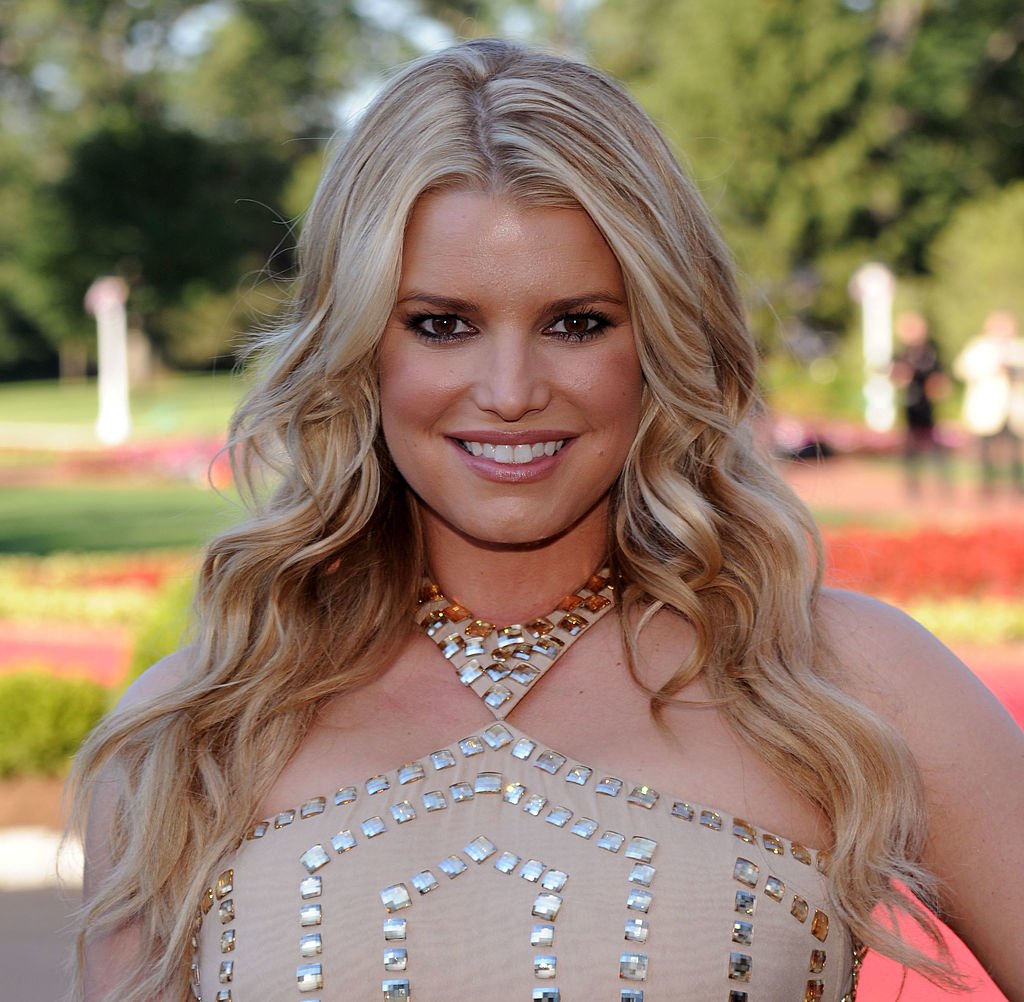 Actress Jessica Simpson at the grand opening of the Casino Club at The Greenbrier on July 2, 2010 | Source: Getty Images
Seeing herself in a swimsuit was a dream come true for the fashion designer. She, however, credited her new look to hard work, determination, and self-love.
Fans quickly rushed to the post and showered the 41-year-old with love. Some celebrities also left warm comments. Simpson's post drew praise from some of her followers, who confessed to being inspired by her weight loss journey.
JESSICA SIMPSON'S WEIGHT LOSS JOURNEY
Mom of three, Simpson has been open with her fans about her long journey toward shedding weight and getting sober. Simpson welcomed her third child, daughter Birdie Mae in March 2019. Afterward, the fashion designer lost over 100 pounds over a year.
Simpson employed diet change, low-intensity workouts, and other strategies to lose weight. The businesswoman noted that things changed when she prioritized her health and introduced healthier lifestyles.
Speaking to E!, Simpson's trainer, Harley Pasternak, said, "This particular baby no. 3 was... I think she commented to the press that she tipped the scales at 240 lbs, that's not coming from me, she mentioned that in a post. So, we had our work cut out for us and perhaps more so on this baby than the others."
Pasternak worked hand in hand with Simpson's doctor to help her form habits that would sustain a healthier lifestyle beyond the six-month goal she set for herself.
The trainer crafted a routine that would not only help Simpson shed off her baby weight but also become a regular part of her day. Simpson began with a workout regimen that involved walking 14,000 steps a day.
Unlike some who engage in boxing and other tough sports for weight loss, Simpson took her journey one step at a time. She focused on the long time benefit rather than the immediate result.
Simpson's trainer focused her attention on lean protein and vegetables while eliminating her cravings for sugar. He, however, allowed her to have cheat meals. He told People about his client's eating habits,
"It's three meals and two snacks a day, and each meal has protein, fiber, and fat, and snacks are protein and fiber or protein and fat."
Simpson kept track of her progress through daily emails exchanged with her trainer, including screenshots of her step count and meals.
Part of Simpson's wellness routine included a healthy amount of sleep daily. As a result, the singer gets at least seven hours of sleep daily, which helps improve her overall health. The fashion star is thrilled to be living her best life.
Please fill in your e-mail so we can share with you our top stories!