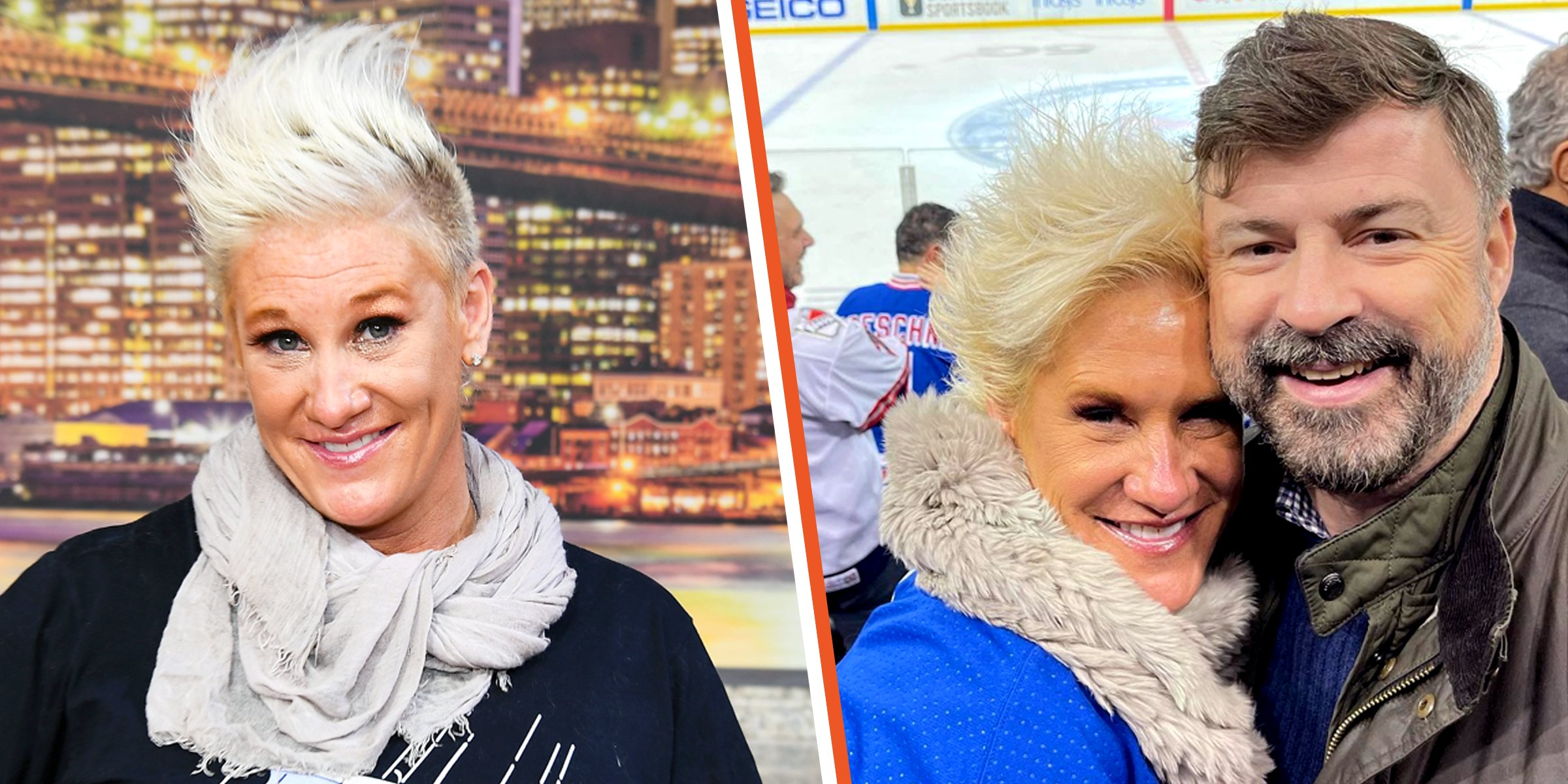 Getty Images | instagram.com/chefanneburrell
Anne Burrell Found Love at 49 & Had Untraditional Honeymoon Following Her 'Fairy Tale' Wedding
Love came in the most unlikely ways for celebrity Chef, Cookbook Author, and Food Network star Anne Burrell. After a failed engagement with a woman, she found love in the arms of a man at age 49 and had her dream wedding.
What seems like a fairytale between "Worst Cooks in America" host Anne Burrell and her husband, Stuart Claxton, began a few years ago, after a broken engagement.
In 2012, Ted Allen, Burrell's fellow Food Network star, revealed that she was a lesbian. This surprised a few people who knew very little about her private life.
Burrell's reps confirmed that she had been dating a woman, a fellow chef named Koren Grieveson, for some years, adding that it was no news to people in the culinary world. At the time, the women were engaged and lived together.
While speaking about how she manages her workspace, Burrell mentioned that she loves privacy when cooking, and even her fiancèe, Grieveson, was not welcome in her kitchen.
Unfortunately, the couple split, and Burrell was on a quest to find love again. She registered on a dating site, Bumble, where she met her next fiancè and husband.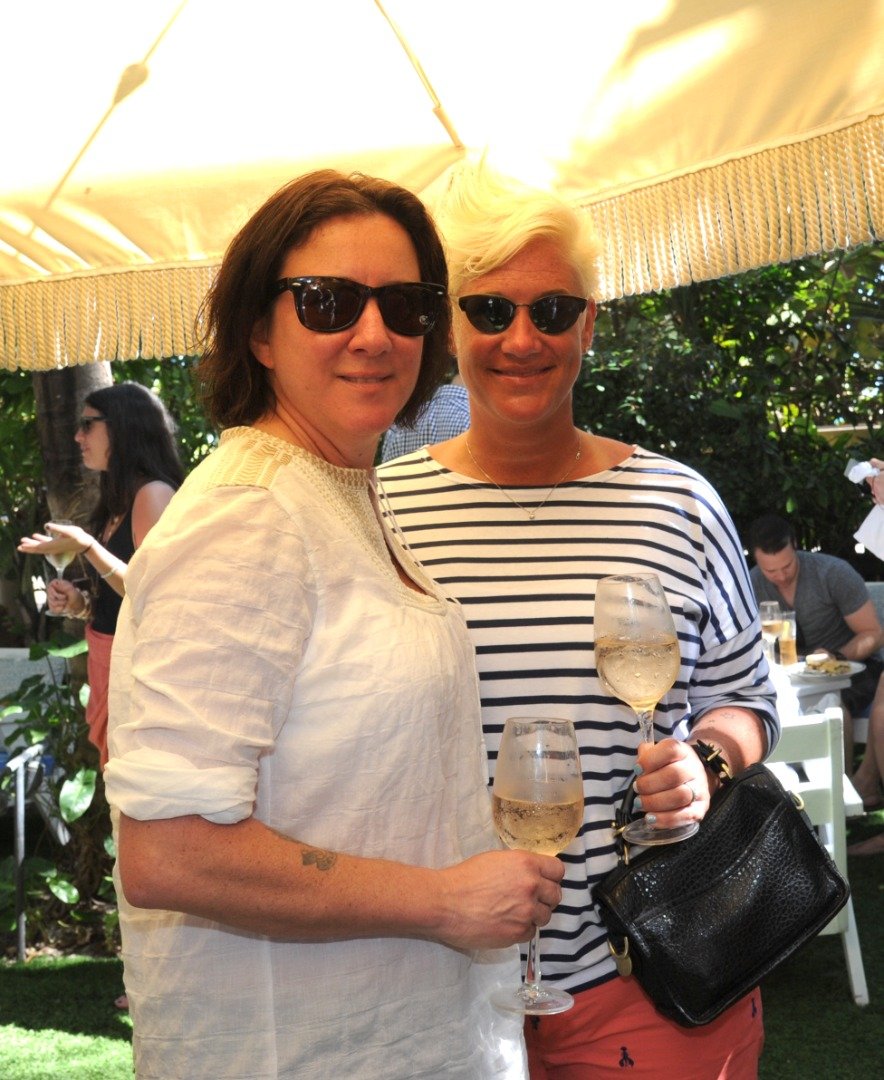 Chefs Koren Grieveson and Anne Burrell at Geoffrey and Margaret Zakarian's Rosé Lunch at the Soho Beach House at Soho Beach House on February 22, 2014 in Miami Beach, Florida. | Getty Images
While recounting the experience, Burrell stated that she and Claxton clicked almost immediately. Claxton had no idea she was a celebrity chef. She seemed thrilled with his oblivion, adding that "it kind of helped."
On their first date, Claxton was smitten by his lover's appearance. He told Today that she looked more impressive in person than in photos. Burrell also found her date exciting, and they decided to stick to each other ever since.
ANNE BURRELL'S HUSBAND CONSPIRED WITH HER MOTHER TO PLAN HER ENGAGEMENT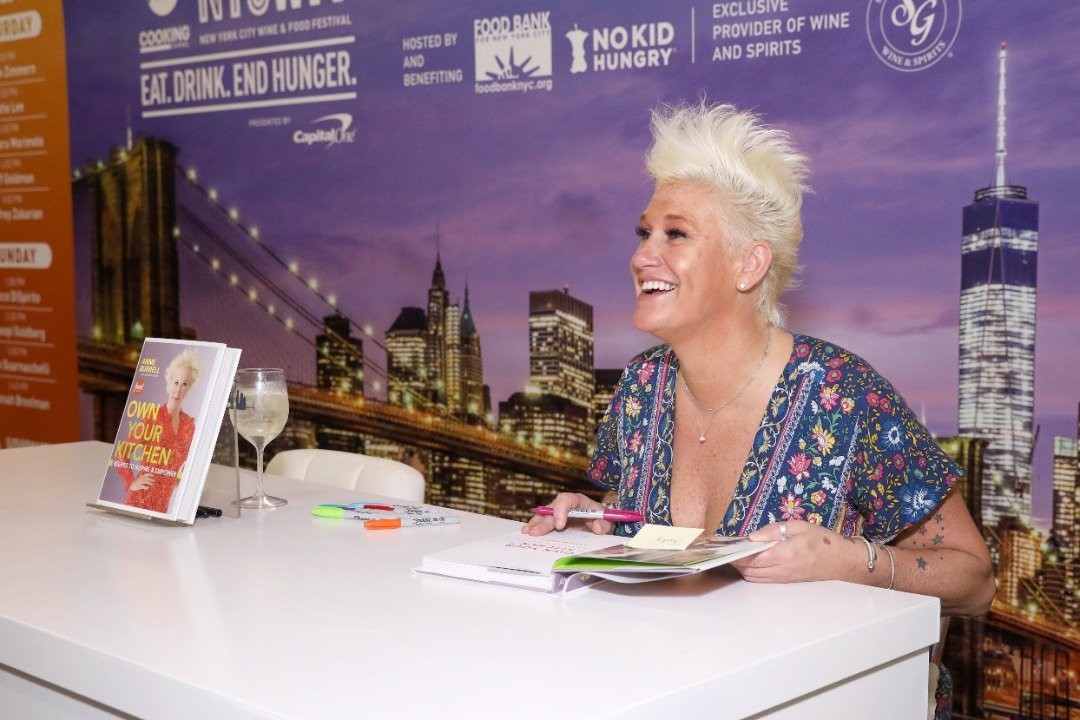 Chef Anne Burrell poses at a book signing during the Grand Tasting presented by ShopRite featuring Culinary Demonstrations at The IKEA Kitchen presented by Capital One at Pier 94 on October 13, 2019 in New York City. | Getty Images
When he popped the life-changing question, Claxton and Burrell were quarantined in her hometown, Cazenovia, New York. First, Claxton got a wedding ring but felt it appropriate to run his decision by Burrell's mom. So he asked for her blessings before enlisting her help for the proposal.
His future mother-in-law owned a townhouse and a magnificent apartment where they decorated, setting up a beautiful table and an atmosphere suitable for a lovers' date night.
The pair kept their meticulous arrangement a secret without informing Burrell. Eventually, Claxton invited his beloved partner to the dinner date. At the event, the couple was surrounded by family.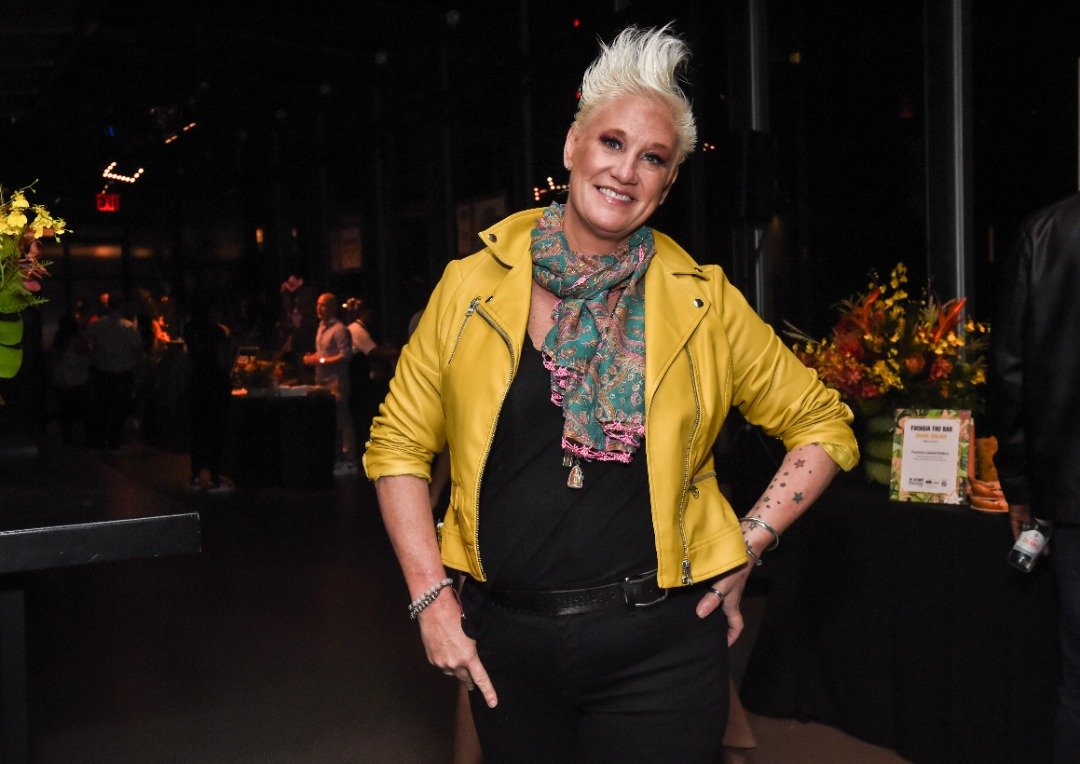 Chef Anne Burrell poses during Tiki Showdown presented by Bacardi Rums hosted by Anne Burrell during Food Network & Cooking Channel New York City Wine & Food Festival presented by Capital One at Second on October 12, 2019 in New York City. | Source: Getty Images
At the dinner table, Claxton continuously talked about the past and future of their relationship, including songs they could play at their wedding. This seemed ridiculous to his lover, who felt the conversation was inappropriate considering the setting—they were in the midst of her family.
Still, this did not deter Claxton. Instead, he switched to talking about family and later went down on one knee to propose. In response, an excited Burrell answered with a resounding "yes!"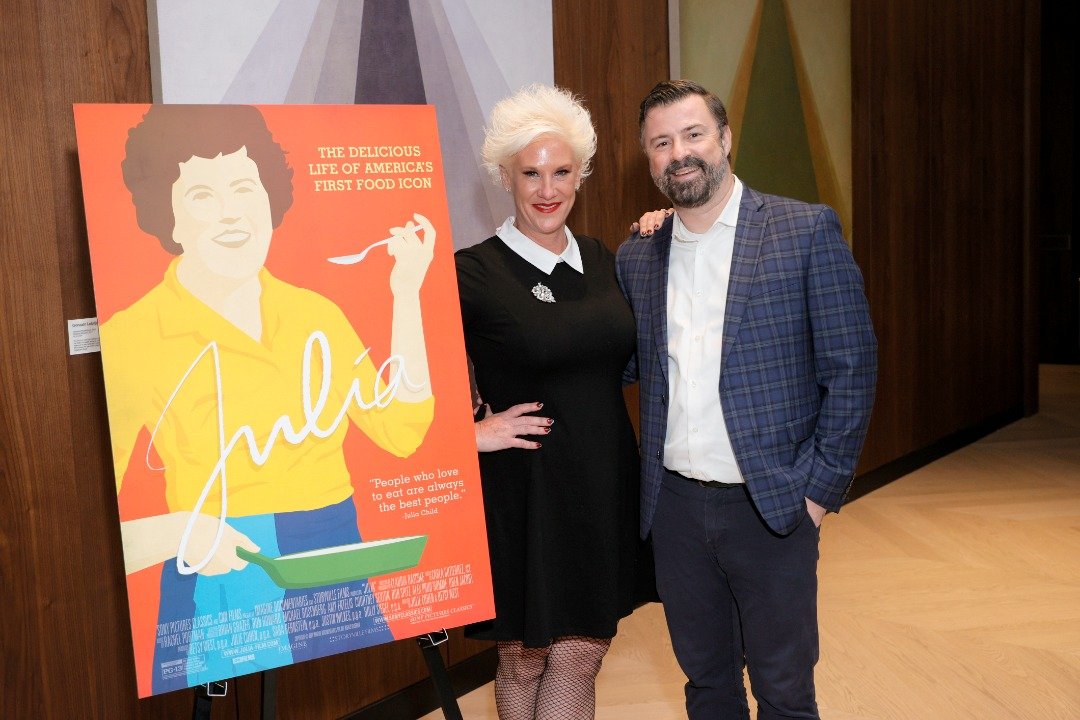 Anne Burrell and husband Stuart Claxton at the Sony Pictures Classics & The Cinema Society special screening of "Julia" at One Vanderbilt on November 10, 2021 in New York City. | Source: Getty Images
Although the cookbook author confessed they were a perfect match from the start, and she knew that the relationship was real, Burrell never envisioned being married.
This was because she had never shared wedding vows with anyone, and Burrell had given up her hopes of having a fairytale wedding, considering her age.
So even though she found love with her ex-fiancèe, the TV host did not consider marriage; instead, she was thrilled about building a successful career.
ANNE BURRELL'S MAGICAL FAIRYTALE WEDDING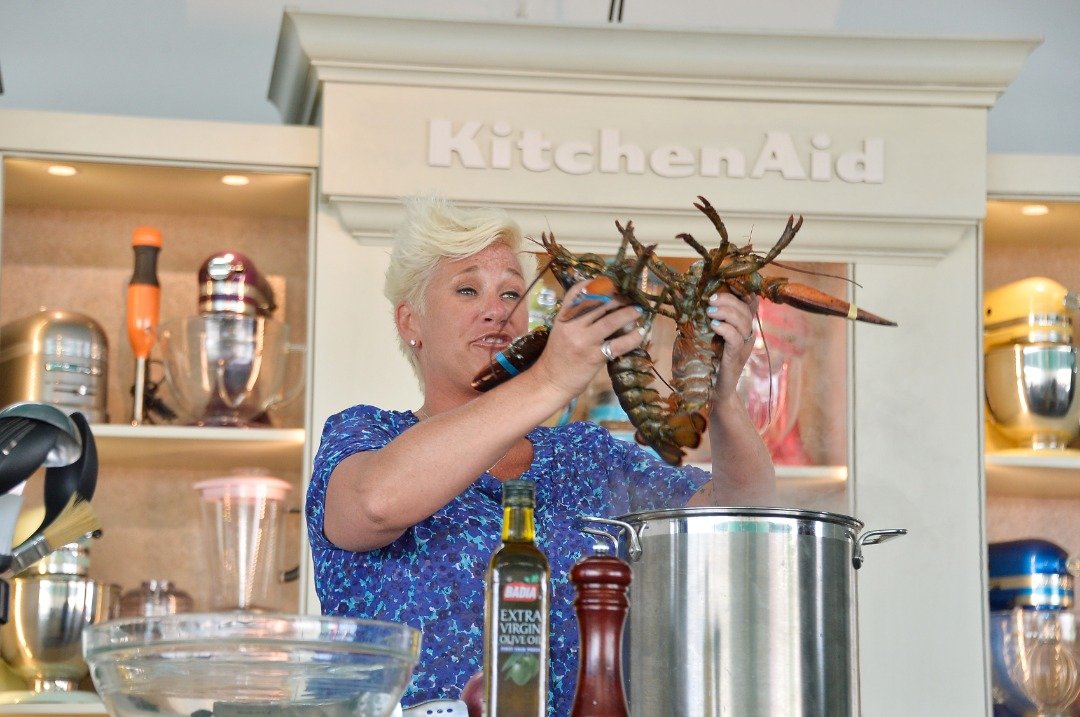 Chef Anne Burrell at KitchenAid® Culinary Demonstrations during the Food Network South Beach Wine & Food Festival at Grand Tasting Village on February 23, 2014 in Miami Beach, Florida. | Source: Getty Images
A few months after the surprise proposal, Burrell and her spouse planned their "magical fairy tale" ceremony to honor the most memorable day of their lives.
The couple wedded at Windridge Estates Redbarn 20 in Cazenovia. It was a fantastic event that featured the inclusion of family and friends.
Burrell, who was the most beautiful woman in the room, wore a Caroline Herrera wedding gown. She approached the aisle in a horse and carriage and was followed by her four bridesmaids to the altar.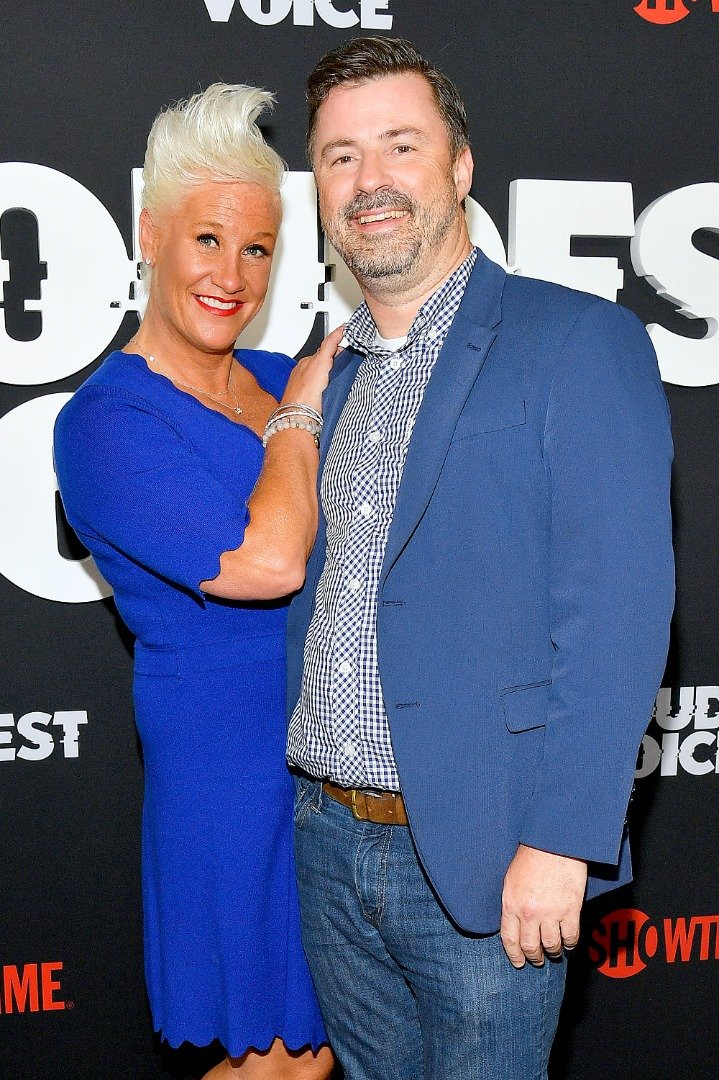 Anne Burrell and husband Stuart Claxton at "The Loudest Voice" New York Premiere at Paris Theatre on June 24, 2019 in New York City. | Source: Getty Images
While Burrell's bridesmaids, including her sister and close pals, dressed in burnt orange "classic fifties-style party dresses," her husband opted for his teenage son, Javier, to be his best man.
Despite all the excitement that comes with being a first-time bride, Burrell decided not to go ahead with a traditional honeymoon.
Claxton, who is no stranger to weddings, and has kids from a former marriage, looked handsome in his Ralph Lauren-designed tuxedo and Nike high-tops. The celebrity chef mentioned that she wanted the wedding style to be "fun and have a sense of whimsy."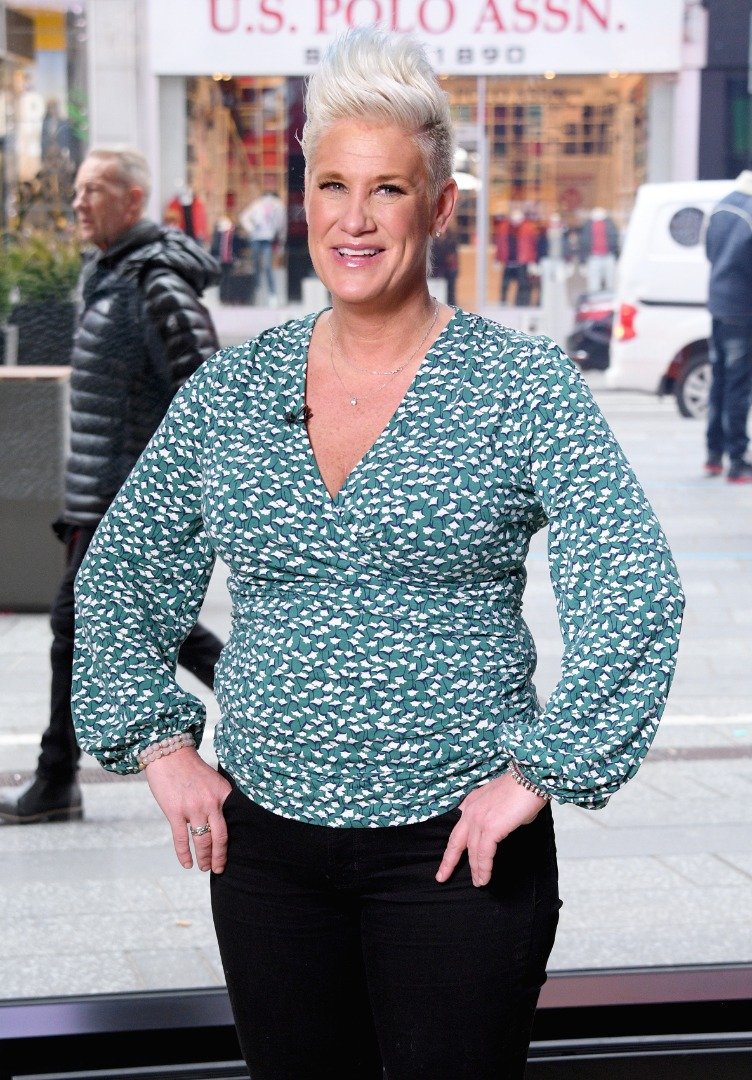 TV personality chef Anne Burrell visits 'Extra' at The Levi's Store Times Square on February 11, 2019 in New York City. | Source: Getty Images
Only the best meals were served at Burrell's wedding ceremony. It took months to perfect the menu, and it included a vegan menu, pasta dish, and plates of tasty short ribs.
Following the wedding, the new bride became a stepmother to her husband's only son, Javier. The trio has an excellent relationship and spends quality time together.
ANNE BURRELL SPENT HER HONEYMOON IN HER RENOVATED HOME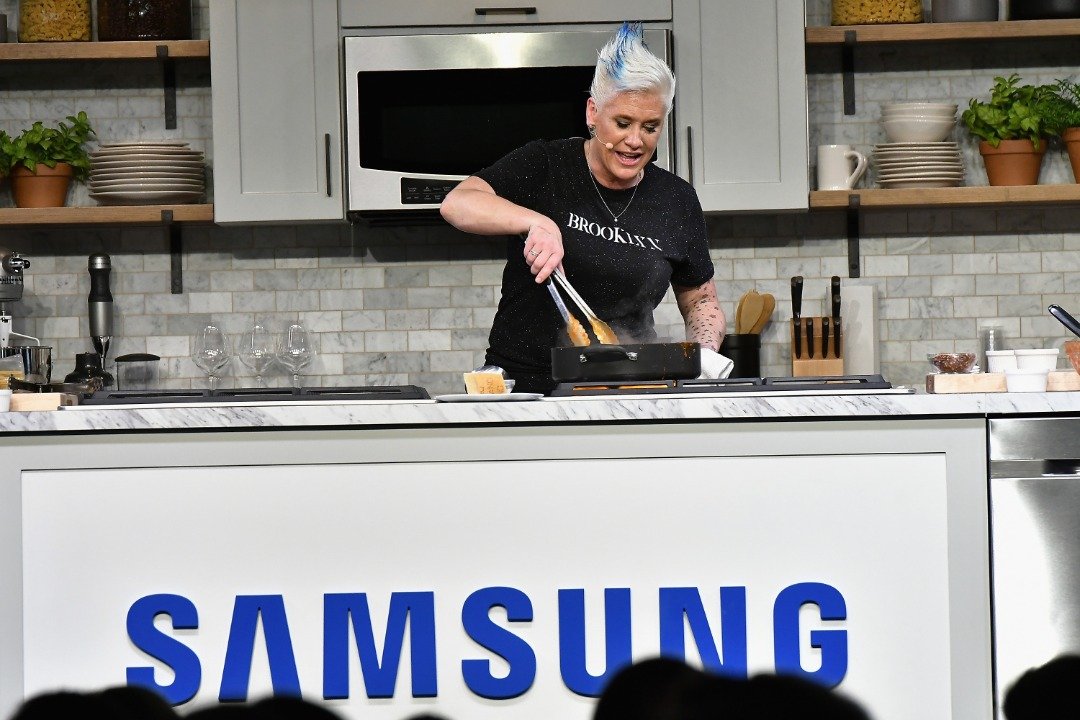 Anne Burrell prepares a plate at the Food Network & Cooking Channel New York City Wine & Food Festival presented by Coca-Cola grand tasting presented by ShopRite featuring Samsung® culinary demonstrations presented by Mastercard at Pier 94 on October 14, 2017. | Source: Getty Images
Despite all the excitement of being a first-time bride, Burrell decided not to go ahead with a traditional honeymoon.
After their wedding and after-party, the newlyweds moved into their refurbished Brooklyn apartment. The cookbook author admitted that she would rather be loved up at home than spend her honeymoon in a foreign place.
Fans would agree that their Brooklyn home provides the peace and comfort any private couple can get. It includes a great kitchen space with the proper fittings, equipment, and cabinet colors.
Chef Anne Burrell visits Build Series to discuss 'Worst Cooks In America' & Phil & Anne's Good Time Lounge at Build Studio on February 5, 2018 in New York City. | Source: Getty Images
Burrell's apartment also possesses a concise living room, dining tables and chairs facing the TV, a place for fresh flowers, and large windows that give a beautiful view of the skyline. And it was at this abode that the lovebirds spent their unconventional honeymoon.
Even though settling into marriage as a newcomer could be overwhelming, the couple has managed their affair impressively. Despite her love for privacy, Burrell has no worries about celebrating her husband online.
For this year's Valentine's Day, Burrell treated fans to an adorable wedding photo of her and Claxton. She also added a heart-melting caption.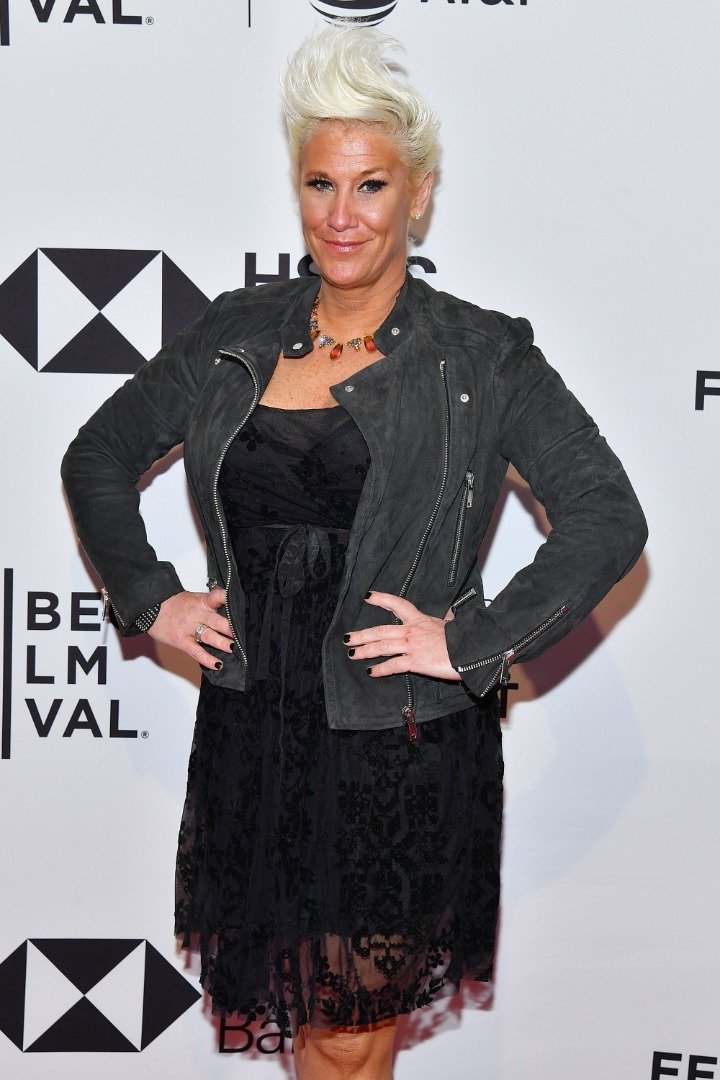 Anne Burrell at a screening of "RX: Early Detection A Cancer Journey With Sandra Lee" during the 2018 Tribeca Film Festiva at SVA Theatre on April 26, 2018 in New York City. | Source: Getty Images
The Food Network star is enjoying every bit of marriage. Even when there is no peculiar celebration, she often shares photos of her and Claxton having fun.
Indeed, life as a married woman and a stepmother is soothing, and Burrell, who once rated her career above marriage, could not have asked for a better partner and love story at 53!
Please fill in your e-mail so we can share with you our top stories!