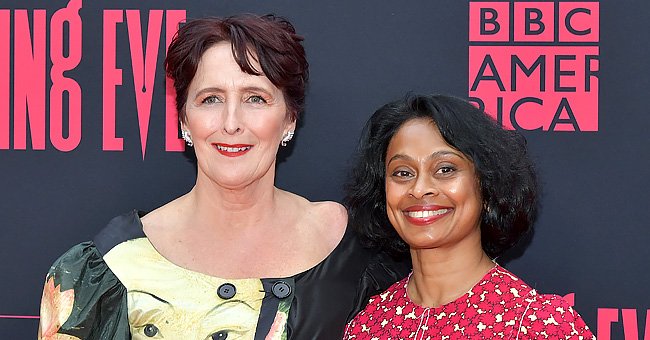 Getty Images
Fiona Shaw Dated Men before Realizing Her Sexuality & Feeling 'Self-Hatred' — Meet Her Wife Sonali Deraniyagala
Some people have a hard time coming to terms with others' sexuality, but "Killing Eve" star Fiona Shaw once struggled to accept her own sexuality.
Born in July 1958, Fiona Shaw grew up with her parents and three brothers in Montenotte, Ireland. She was initially fond of psychology and even studied it at University College Cork.
However, she fell in love with acting and moved to London to study at the Royal Academy of Dramatic Art after graduating from UCC
Her foray into the entertainment industry dates back to the early 1980s when she appeared in "All for Love," "The Adventures of Sherlock Holmes," and "Sacred Hearts."
Fiona Shaw confessed that she was mainly focused on playing comic roles, but she changed her mind after one of her brothers, Peter, died in a car accident when she was 28.
Shaw was working in "Electra" at the time, and she channeled her emotions into the character in such a way that she won an Olivier Award. After that, she kept booking more dramatic roles.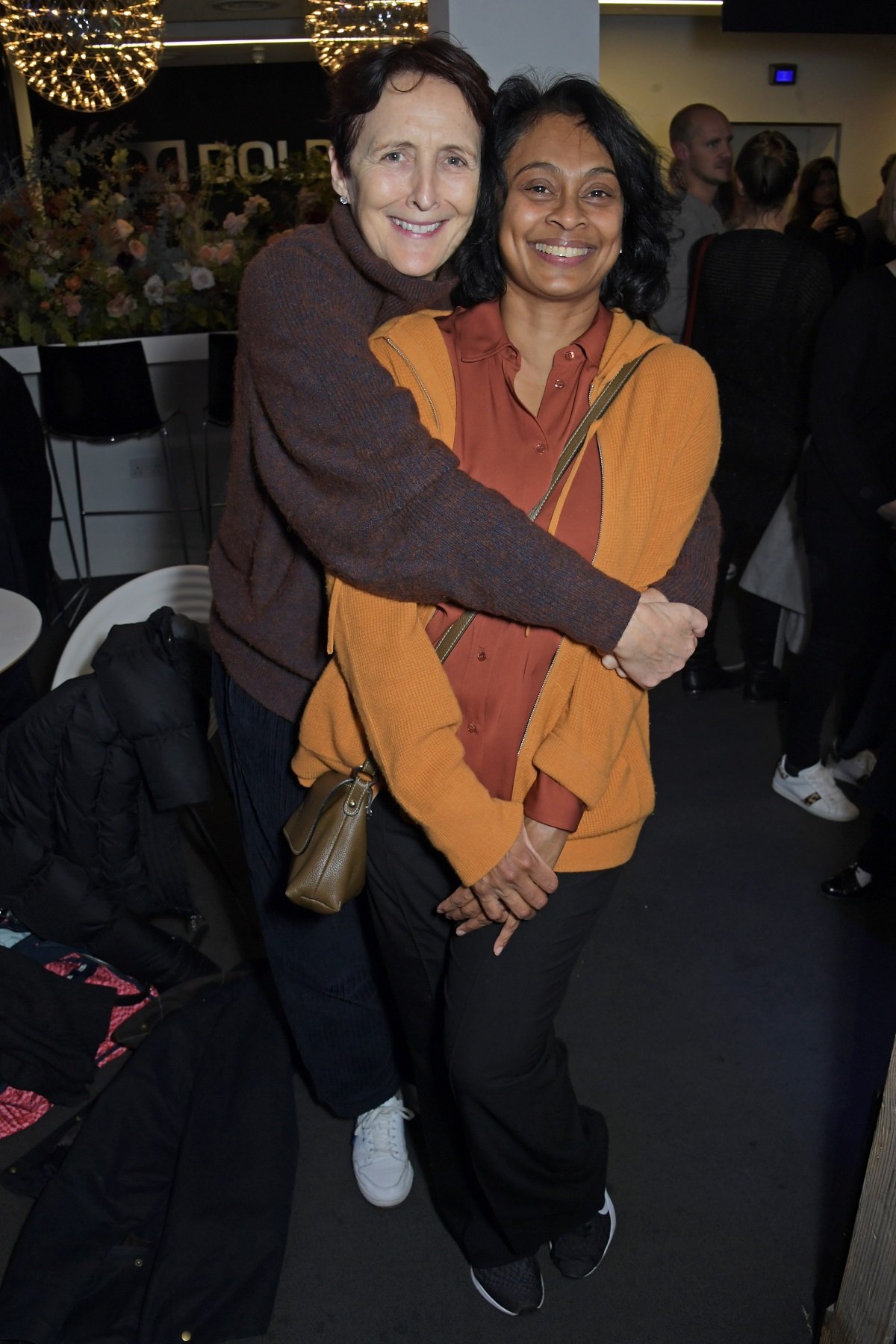 Fiona Shaw and Sonali Deraniyagala on November 29, 2019, in London, England. | Source: Getty Images
Starting in 2001, Shaw portrayed Aunt Petunia Dursley in the "Harry Potter" film franchise, and from 2018 to 2022, she played Carolyn Martens in "Killing Eve." Fiona Shaw's career has been outstanding, but her sexuality is also worth mentioning.
The actress liked men growing up. She confessed she had a "very modest" dating life as a teenager and was romantically involved with a few men. After having a "wonderful" boyfriend and then another, she noticed she liked women. Shaw revealed:
"It was a shock. I was full of self-hatred and thought I would come back into the fold shortly. But I just didn't."
In 2018, Fiona Shaw and Sonali Deraniyagala tied the knot, and their love story is unique. In 2014, when Shaw was the main star in Broadway's one-woman play "Testament of Mary," she read "The Wave."
Sorrow is a crucial part of their relationship.
The book, written by Deraniyagala, tells how the author lost her husband, parents, and two sons in the 2004 Indian Ocean earthquake and tsunami. Deraniyagala almost died, too – she was found unconscious in a lagoon.
"The Wave" impacted Shaw so much that she wanted to meet Deraniyagala. Shortly after, a mutual friend introduced both women, and they fell in love almost immediately.
Although they only talked for half an hour, Shaw realized she had "just met life." After that, Shaw knew she wanted to live with the author, and Deraniyagala felt the same way about the actress.
Shaw pointed out that she was married to an unusual person, but it took an unusual person to be willing to marry her. Deraniyagala lives knowing that the world could end at any moment because it has happened to her before.
For that reason, sorrow is a crucial part of their relationship, but the author has helped the actress understand the value of things. Still, Sonali Deraniyagala brought companionship and laughter to Fiona Shaw's life, and they now share a home in London. What a unique love story!
Please fill in your e-mail so we can share with you our top stories!