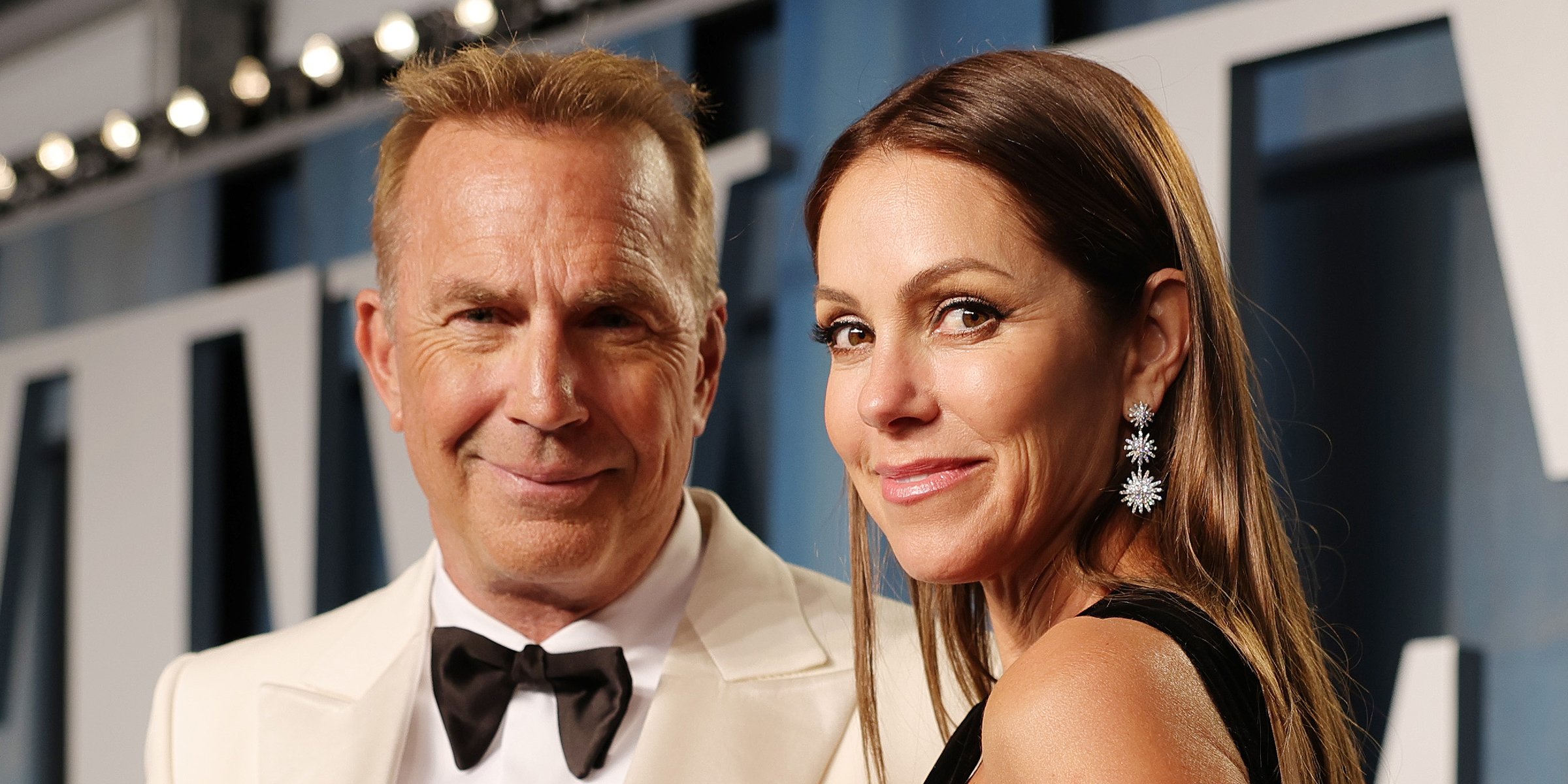 Getty Images
Kevin Costner Dated Train of Famous Women before Meeting Wife Who Warned She Would Not Wait Long for Him
Actor Kevin Costner's first marriage ended after three children with his then-wife, but before he later committed to the love of his life, he dated several women he didn't last long with.
Kevin Costner is a celebrated actor who has featured in iconic films like "Fandango," "American Flyers," and "Silverado." He was won two Academy Awards and two Golden Globes. His romantic life has received almost as much attention as some of his most iconic films.
Costner first met model Christine Baumgartner at a golf course while rehearsing for the film "Tin Cup" in the 1980s. However, he was married to his ex-wife, Cindy Silva, at the time. They remained acquaintances after meeting for the first time.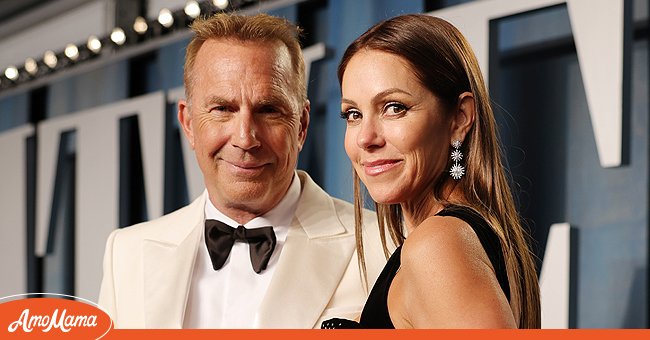 A photograph of Kevin Costner with Christine Baumgartner. | Source: Getty Images
KEVIN'S STRING OF HOLLYWOOD DATES
Costner reportedly had a short fling with actress Bobbie Brown while coming out of her tumultuous relationship with "Motley Crue" drummer, Tommy Lee. But she said that she and Costner didn't sleep together because she threw a lit cigarette into his bedroom and nearly burned his house down.
Costner's list of short flings also includes Angie Everhart, whose own list includes Prince Andrew. In the mid-1990s, Costner was rumored to have dated Courtney Cox, the pair who worked together in the film "3000 Miles to Graceland."
He was even rumored to be involved in a short fling with actress Halle Berry before getting divorced. Berry's career was rising, and the pair denied the rumors. Even decades after these rumors, Berry and Costner remained relatively friendly.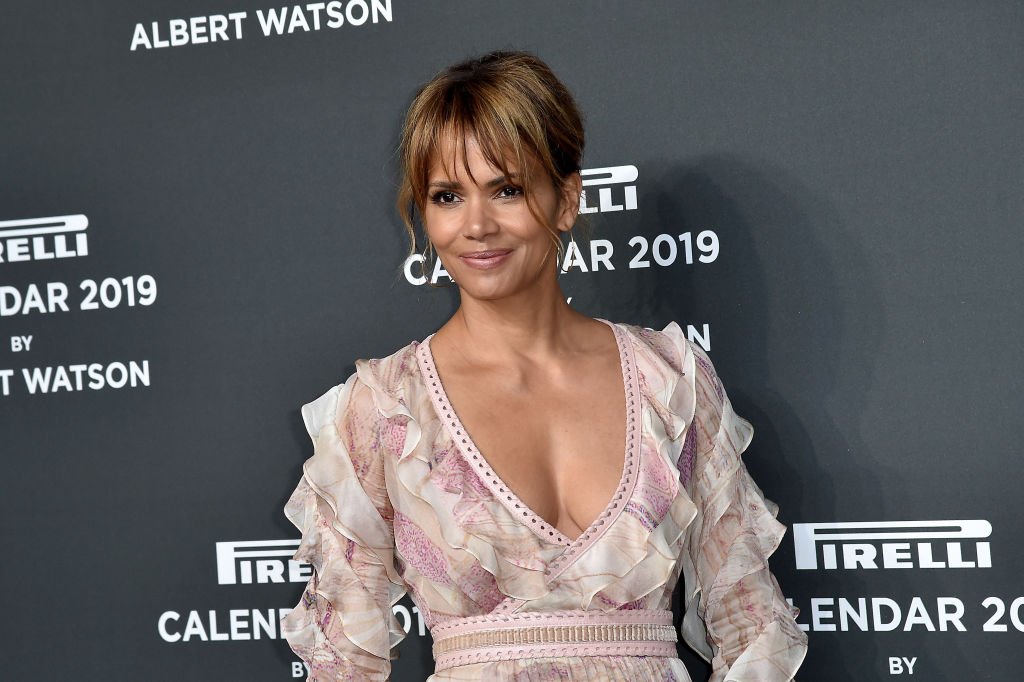 Halle Berry walks the red carpet ahead of the 2019 Pirelli calendar launch gala on December 5, 2018. | Source: Getty Images
After Costner's divorce, his most significant relationship was with Bridget Rooney, niece to the owner of the Pittsburgh Steelers, Dan Rooney. Their relationship lasted several months, and they had a son, Liam, together. But Costner denied paternity and insisted on a paternity test.
After their relationship, Costner reportedly set up a trust fund for Liam. Rooney's friend also said Costner visited him "occasionally but not regularly," noting that she relocated to Palm Beach.
COSTNER AND BAUMGARTNER REUNITE
After a string of short-lived relationships after his divorce, Costner bumped into Baumgartner in 1999 at a restaurant. The two hit it off almost immediately and have been inseparable since. But committing to Baumgartner wasn't completely easy because Costner had reservations about falling in love again.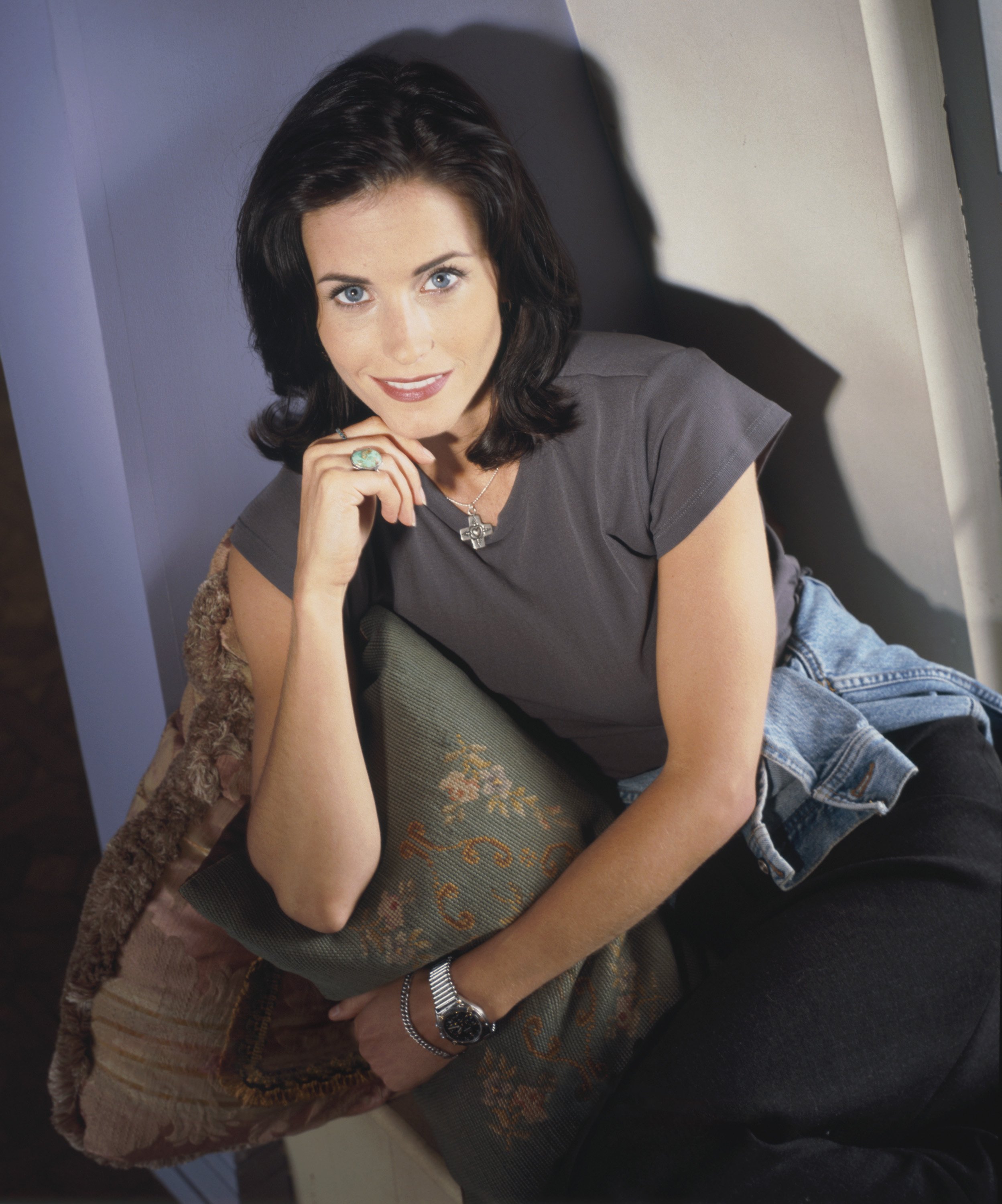 An image of actress, Courtney Cox. | Source: Getty Images
"When I met Christine, I wasn't prepared to be in love again. It took me a long time before I said I love you to her," he said. After two and a half years together, the couple split up. Their 18-year age difference brought some complications into the relationship.
Baumgartner once said she never expected to be in a relationship with a man who had children. Costner shared a very close bond with his three children from his previous marriage and was also working on building a relationship with his youngest, Liam.
Costner's children were also having difficulty accepting that Baumgartner was in a relationship with him. He revealed, "It's been a journey for them. I don't know what goes on in the psyche of daughters, but they wanted to be the one who gets me the sandwich and things like that, saying, 'No, he likes it like this,' and [Christine] was going, Oh, OK."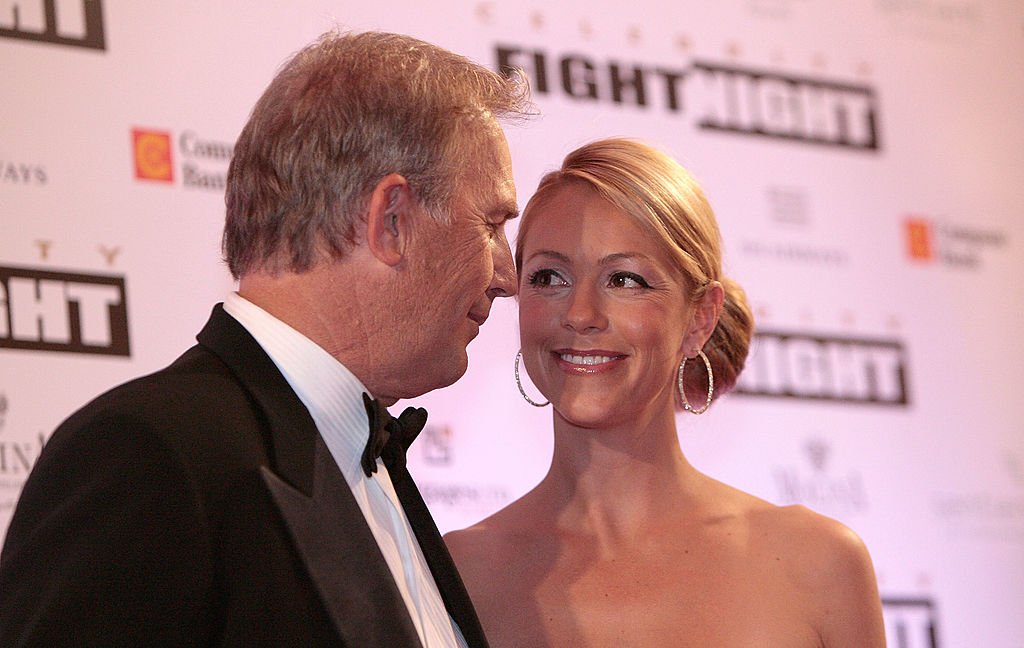 Kevin Costner and Christine Baumgartner arrive to Muhammad Ali's Celebrity Fight Night XIV at the JW Marriott Desert Ridge Resort on April 5, 2008. | Source: Getty Images
Costner added that his daughters still wanted to do everything for him even while he was dating Baumgartner, and it took them a while before they accepted that she would be part of the family. "Dragonfly," costar Jacob Vargas said about Costner, "He's always talking about his kids, how important they are to him."
GETTING BAUMGARTNER BACK AFTER SPLIT
When the couple split after Baumgartner said she wanted children, she warned Costner. Costner said, "I'm going to wait for you, but not long. When you come to your senses, come back to me. And I did."
Costner also revealed that when Baumgartner revealed that she wanted to get married and have children, he initially refused. "Fear kept me from marrying Christine," he said. But shortly after they split, he realized that his fear was getting in the way of a happy relationship:
"I woke up and thought, 'Am I going to lose a beautiful woman who is willing to be with me to my very last breath because I am afraid to say yes to a child?"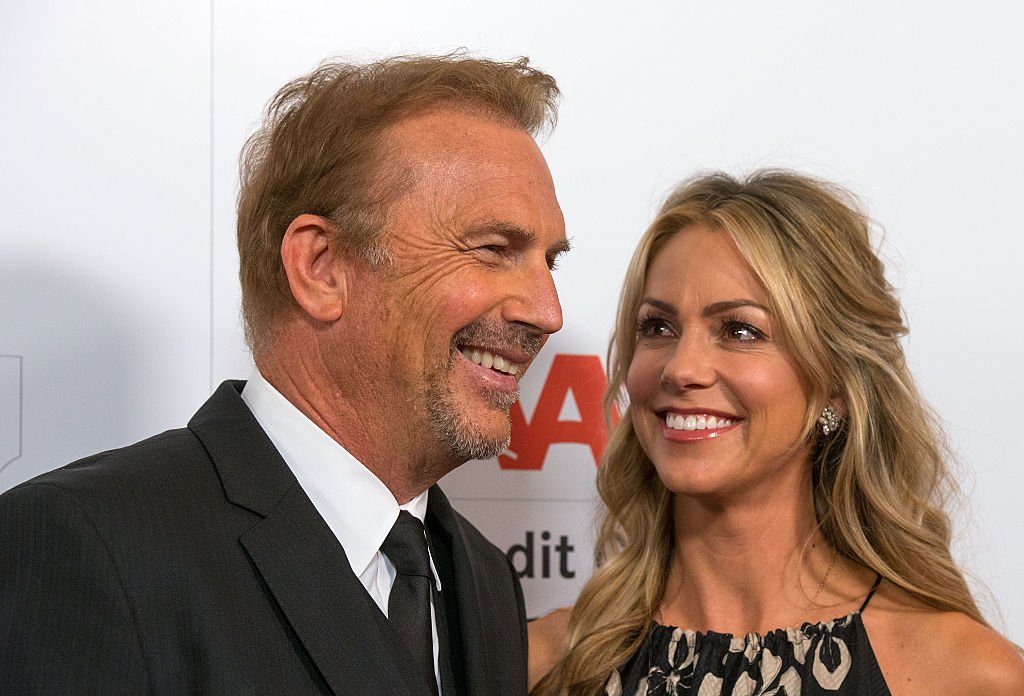 Actor Kevin Costner and wife Christine arrive at the "AARP The Magazine" 14th annual Movies for Grownups Awards. | Source: Getty Images
Four years into their relationship Costner proposed to Baumgartner. The couple both learned in their relationship that their ability to apologize was essential to the success of their relationship. "If you're willing to tell somebody that you love them, are you also willing to say you're sorry? You need to, even when you think you're right," Costner said.
MARRIAGE AFTER FOUR YEARS TOGETHER
The couple celebrated three-day-long wedding festivities started with a barnyard barbecue on Costner's property. The following day, they invited guests to various outdoor celebrations reminiscent of their meeting on a golf course in 1999.
The main wedding ceremony took place on the third day and kicked off with Costner arriving on a horse-drawn wagon. Baumgartner reached n an antique truck driven by her father, Jim, who walked her down the aisle. The wedding planner said, "he wanted Christine to have a wedding she'll remember for the rest of her life."
Kevin Costner and his wife Christine Baumgartner attend the premiere of Paramount Pictures' "Yellowstone" at Paramount Studios in 2018. | Source: Getty Images
One of the guests recalled that the wedding was romantic and intimate. They also said, "the highlight for me was the look Kevin had as he watched Christine walk toward him. They're madly in love, and it showed."
Costner overcame his fear of having more children as he and his wife welcomed three children together. Cayden Wyatt was born in 2007, their second child, Hayes Logan, came along two years later, and their youngest, Grace, was born in 2010.
Costner revealed that he loved being a dad to all seven of his children. "All of my kids are showered with love," he said. His relationship with Baumgartner has only gotten better with time. Costner said, "our partnership has really come into focus about what we do for each other and how we deal with our family."
Please fill in your e-mail so we can share with you our top stories!