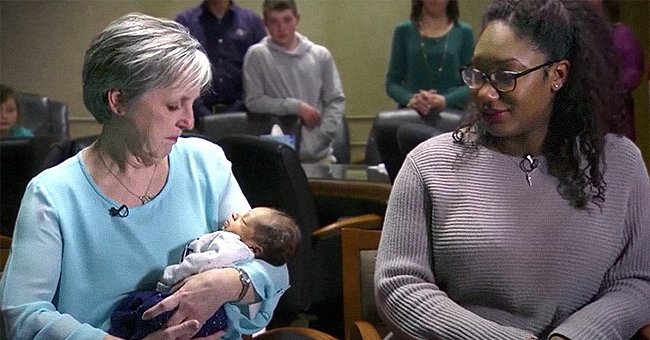 Youtube.com/CBS New York - Twitter.com/CBSNews
Woman Gives Birth to a Baby Boy, Cries When Doctor Gives Her a Handwritten Note Moments After
A couple who had just welcomed a child were in a dilemma over what middle name to choose when they received a handwritten note from a stranger who had been inspired to write the letter by a lullaby she heard playing that very day.
In 2018, Connie Despanie and Benjamin Hall welcomed a child they chose to name Kingston, but they were having trouble coming up with a middle name they felt would fit.
Unknown to them, a man they had never met had passed just a few minutes before their son arrived in that very same hospital. His daughter was just coming to terms with his demise when she heard a lovely tune playing.
In what can only be referred to as an emotional buildup, learn how the lives of these three adults were intertwined.
Kingston Hall was born on January 12, 2018, and while his parents were jubilating and basking in the newness of life, then 86-year-old James Lee Grimmett, a father of nine who was a former soldier, had passed away with his daughter by his side.
These two phenomena happened at Lafayette General Medical Center. They have a custom of playing a particular lullaby on the hospital's PA system whenever there was a new birth which is why Jamie Fontenot heard it shortly after her father breathed his last.
Fontenot had shared a close relationship with her dad who she admitted had been quite firm but patient and even though his children gave it their best, they didn't get away with too much on his watch.
Sadly, his watch ended on that fateful day and the lullaby that had followed rang through Fontenot's grief and stirred something deep within her.
It was solemn but beautiful and it inspired her to write a letter which she addressed to the family who had just welcomed their child. Fontenot had been distraught about her dad's death, but then she heard someone speak. Fontenot said:
"Somebody said, 'well, then that's dad's angel.'"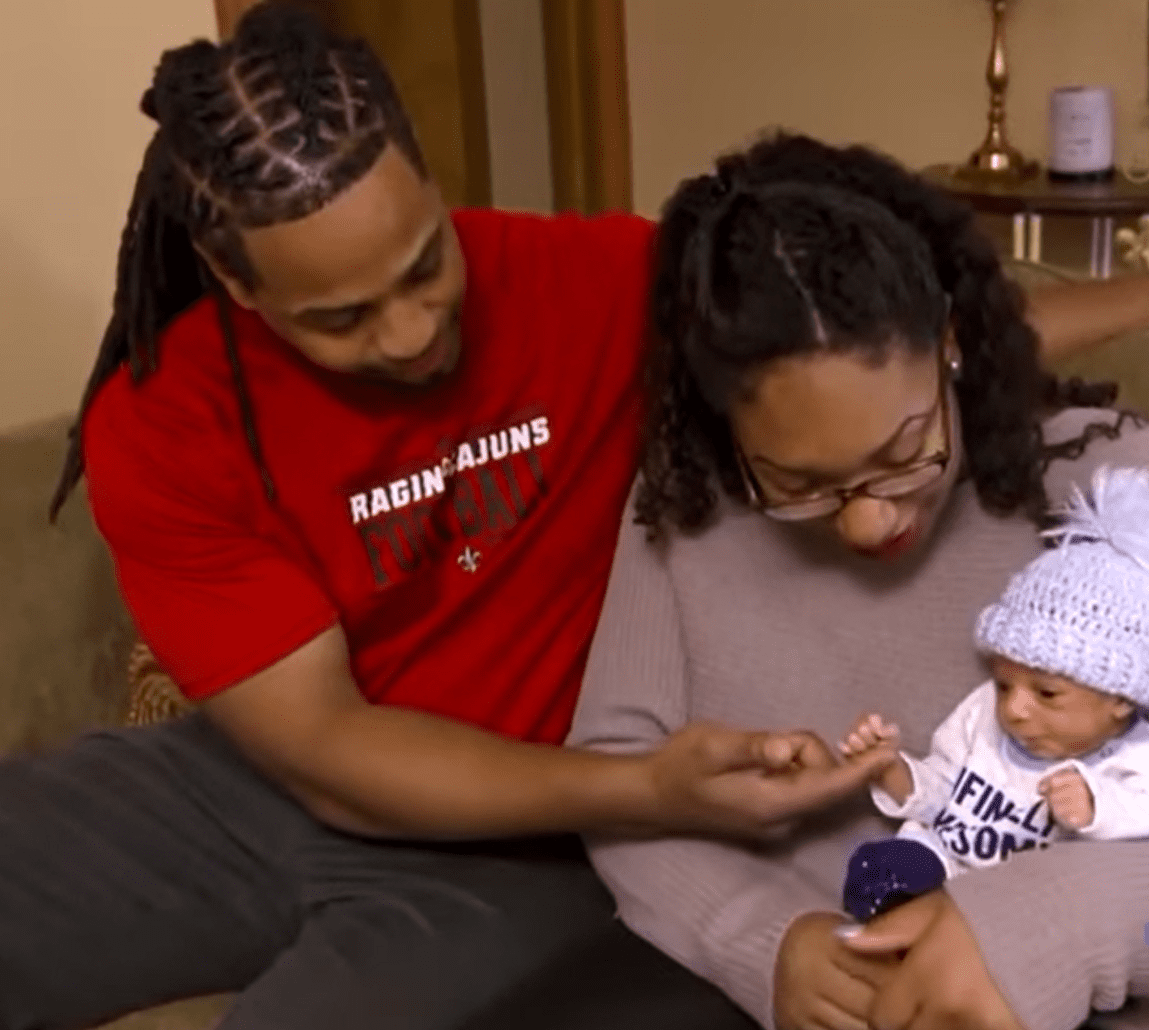 Connie Despanie and her husband Benjamin Hall with their child, Kingston Hall. | Source: youtube.com/CBS New York twitter.com/CBSNews
That simple statement pushed her to take her letter to the OB unit. She left specific instructions about what was to be done with the letter. She said:
"My dad passed away about 10:40 so give this to the first baby that was born after that time."
The letter made it to the hands of Dr. Jennifer Pugliese and nurse Cydney Begnaud who had assisted with Connie's labor and delivery. Dr. Pugliese gave it to the new mother as soon as she could. The letter read:
"To my dad's angel, even though I will never know your name, you are the first child born here after my dad's passing. When one life is taken, another is given. Please keep my dad in your prayers."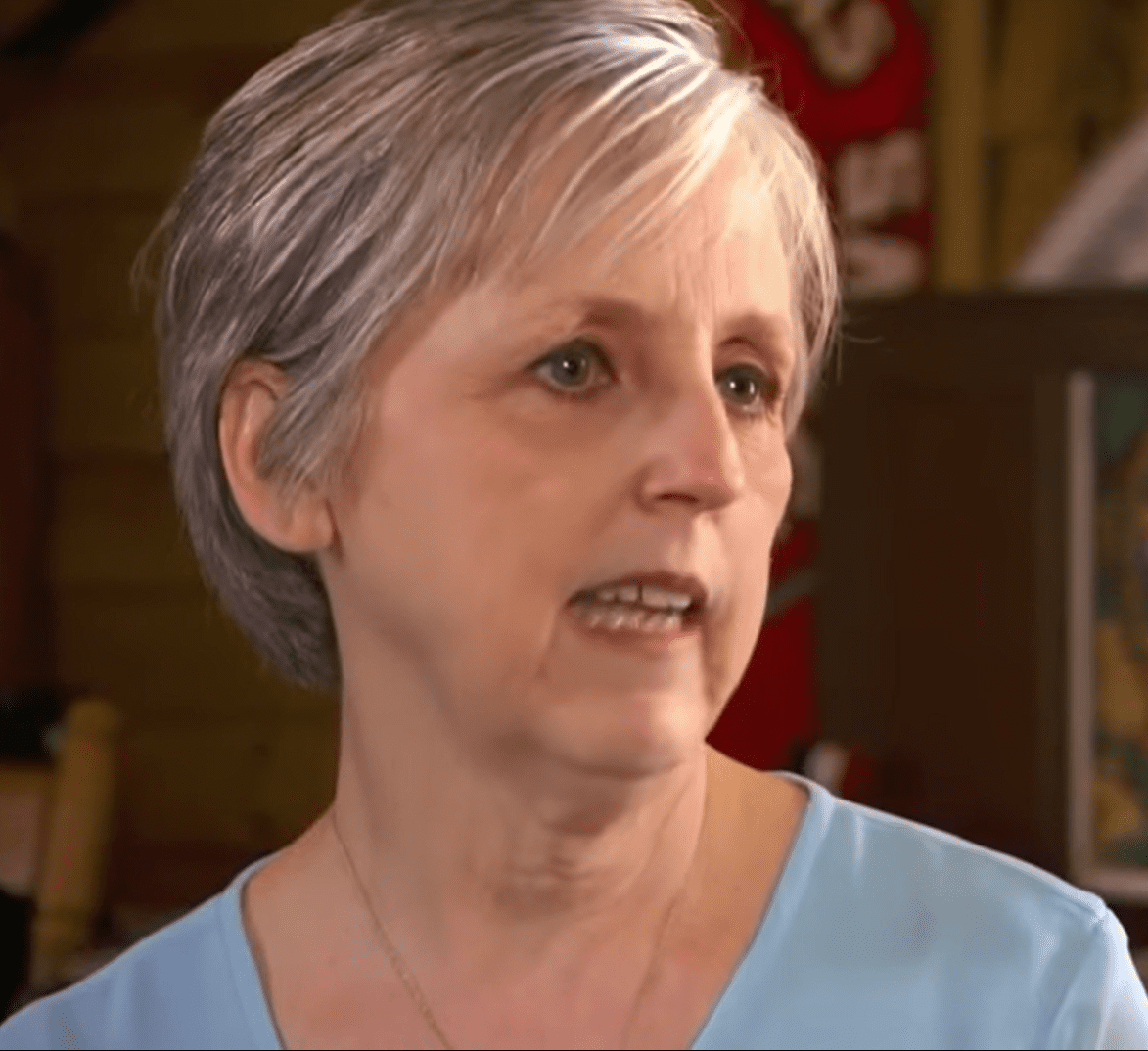 James Lee Grimmett's daughter. Jamie Fontenot. | Source: youtube.com/CBS New York twitter.com/CBSNews
According to the doctor, Connie could not stop the tears streaming down her face as she read through the touching write-up. Dr. Pugliese said:
"She started reading it silently and she just had tears streaming down her face, it was really beautiful."
When nurse Cydney walked into where the family was with their child, the baby's dad revealed that they had decided to name their newborn after the man whose daughter had written them the note. For them, it was an honor they wanted to bestow on the man even though they had never met him.
Cydney was happy about their decision; then she asked if it was okay to give Connie's information out to the woman who wrote the letter. They gave her the go-ahead, and the woman ensured that both parties met.
Fontenot had never imagined that she would meet the child's family or the child himself, but she did, even though her vision had been blurry with emotional tears. She was even allowed to hold Kingston, whose birth started everything.
The two women's reunion was caught on camera because nurse Cydney is David Begnaud's mother, and he is a reporter for CBS News. Both women have decided to stay in touch, and there's no doubt that the boy will hear the story when he's older.
Please fill in your e-mail so we can share with you our top stories!