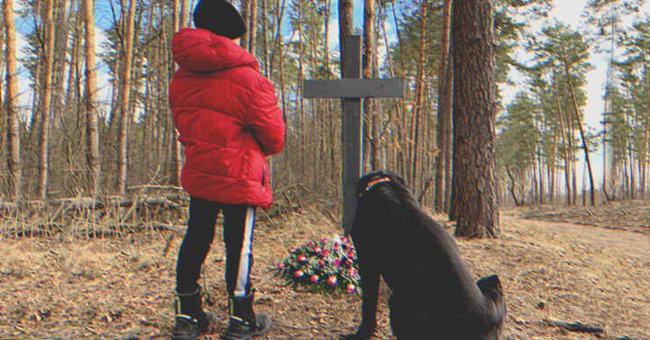 Shutterstock
Woman Follows Dog When It Runs Away and Finds Him with Little Orphan Boy near a Grave — Story of the Day
Phoebe came across a dog via Facebook. It had been abandoned after its owner died so she took him in and eventually developed a bond with him. One day the dog ran away from her while she was walking it, leading her to a grave where she met a lonely little child. The events that followed changed her life forever.
After losing her fiancé, Aaron, and his dog, Tommy, two months ago in a violent car crash, Phoebe Davidson moved to Brooklyn to avoid her tragic past and start fresh. One morning, on her way to work, she came across a Facebook post about a dog who reminded her of the legendary Japanese dog Hachiko, who is recognized for his dedication to his master.
According to the article, the dog was abandoned after its owner died. It would never socialize with others and would spend all seasons, day and night, at its owner's house, hoping for its master's return. However, that was not going to happen, and the officials who had publicized the message were worried for the dog.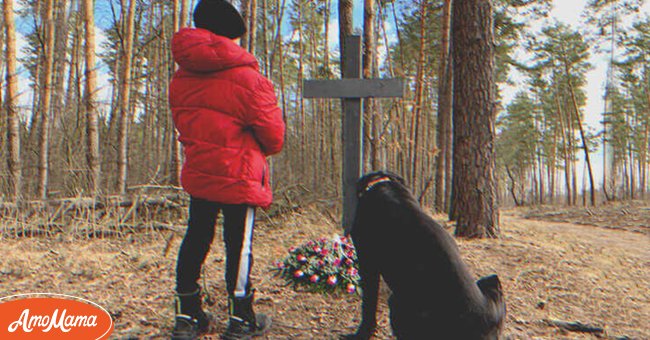 The Facebook post about the dog led Phoebe to a boy who would change her life forever. | Source: Shutterstock
When Phoebe read the story, she couldn't stop crying. The dog's life reminded her of her own — how she was without a family, lonely, and tired of trying to move on in life. She recalled being 5 years old and wanting a dog for herself, but her parents weren't wealthy enough to afford a pet.
When her parents died, she was taken to an orphanage, but she hated living there. She hated the very thought of being raised without love and living a lonely life. She would pray for a sign from heaven to help her find someone who could alleviate her loneliness.
When she read about the dog, it dawned on her that this could be "the sign" she'd been waiting for all along. So instead of going to work that day, she applied for sick leave and went to see the dog.
The location was on the outskirts of the town and it took her several hours to get there. But once there, she noticed the miserable animal. It was sitting on the lawn, its head between its paws, completely drenched from the pouring rain.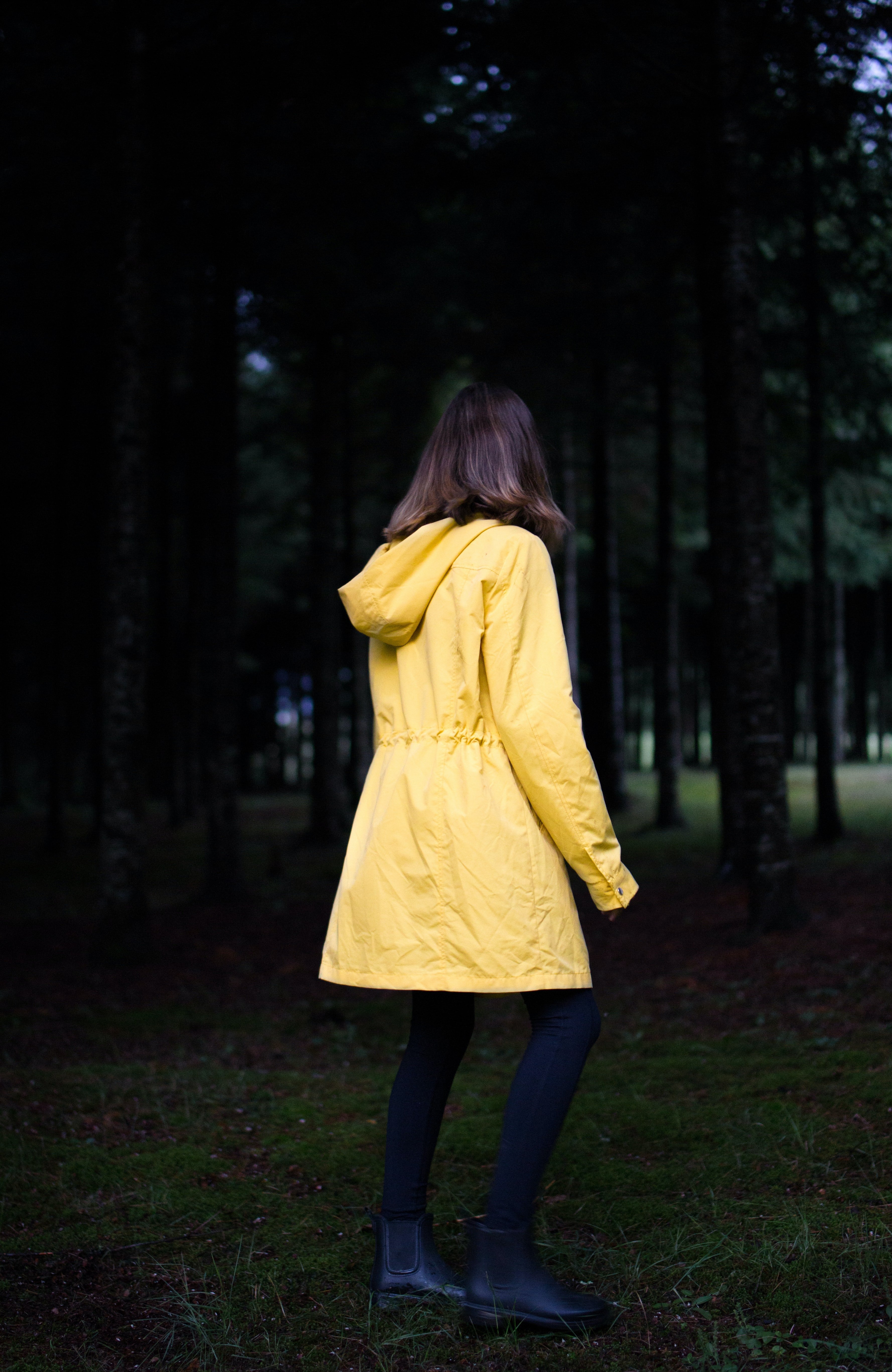 Phoebe went in search of the dog. | Source: Unsplash
Phoebe's heart went out to the poor doggo.
"Hey, hey," she whispered quietly as she approached it with small steps. "I - I can help you. Please don't feel alone, okay? I—" But before she could finish her sentence, she covered her lips and began sobbing hysterically, her past flashing before her eyes as she saw the dog and how lonely it appeared.
She felt as if she could feel the dog's anguish inside her; she'd been horrified when she found out Aaron and Tommy weren't coming back. She knelt down and couldn't stop crying at one point.
"Lincoln!" she called out. "Come back, boy! What are you doing there? We need to go back!" But the dog didn't listen to her.
Suddenly, the dog rose to its feet and approached her. Phoebe was taken aback because she'd read that it never interacted with strangers. But things were very different with her. She gently patted it while still crying, and the dog didn't even bark at her!
"I completely get how you feel," she told the dog. "I can't take your owner's place, but I can love you. That's all I can do. Would you like to come with me?"
At that point, the dog began licking her face as if to tell her to stop sobbing. Phoebe hugged him and rubbed his back. "I'm sad you lost someone who loved you as well. Maybe that's why we met. Let's go." She stood up, wiped her eyes, and covered the dog with her jacket to protect it from the rain.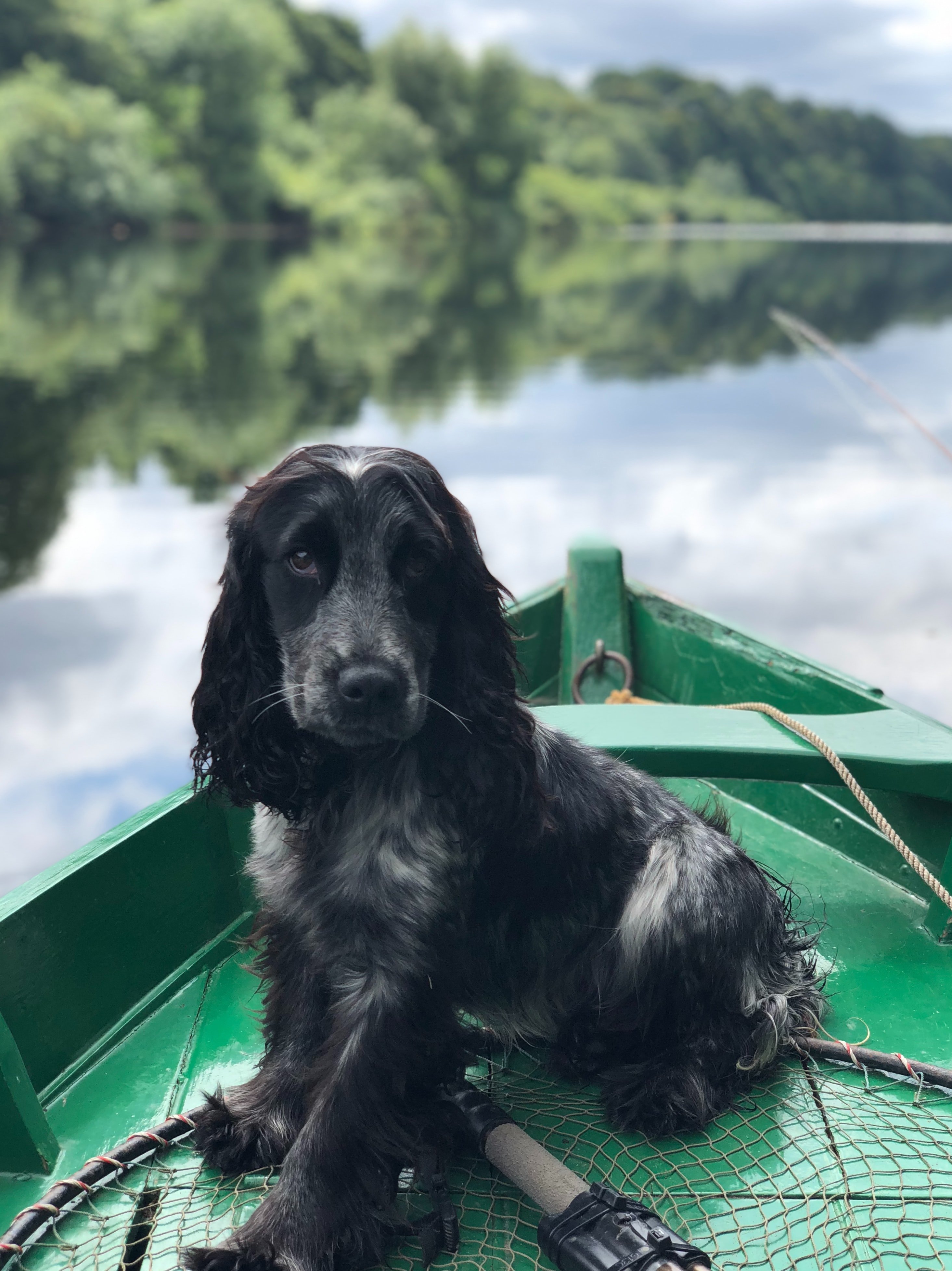 Phoebe fell for the dog. | Source: Unsplash
"Shall we?" she asked, taking a few steps forward to see if it would follow her. And, to her astonishment, it did.
Phoebe took it home, bathed it, and fed it. She later told the authorities who had shared the news about the dog that she wanted to take it in officially. She had to get her documents validated, though, before she could become the dog's new owner.
Eventually, the dog (whom she named Lincoln) developed a special bond with her, and she didn't realize it when months passed with Lincoln at her home. But she did understand that since the day Lincon entered her life, she had never been alone or sad. It turned out to be a blessing in disguise for her.
One morning, she was walking him when he slipped out of her grasp, unhooked himself from the leash, and bolted. "Lincoln, wait!" Phoebe ran after him for several minutes and was panting when she came to a halt.
She noticed Lincoln sprinting over to a small boy by a grave. "Lincoln!" she called out. "Come back, boy! What are you doing there? We need to go back!" But the dog didn't listen to her. It leaped onto the youngster and began licking his face. The child hugged him and started playing with him.
Confused by how Lincoln was interacting with the unknown boy, Phoebe ran up to them. "Do you realize how mischievous you've become recently, Lincoln? Hey, I'm sorry, kid. I don't want to trouble you with my dog. But it seems like you two get along really well."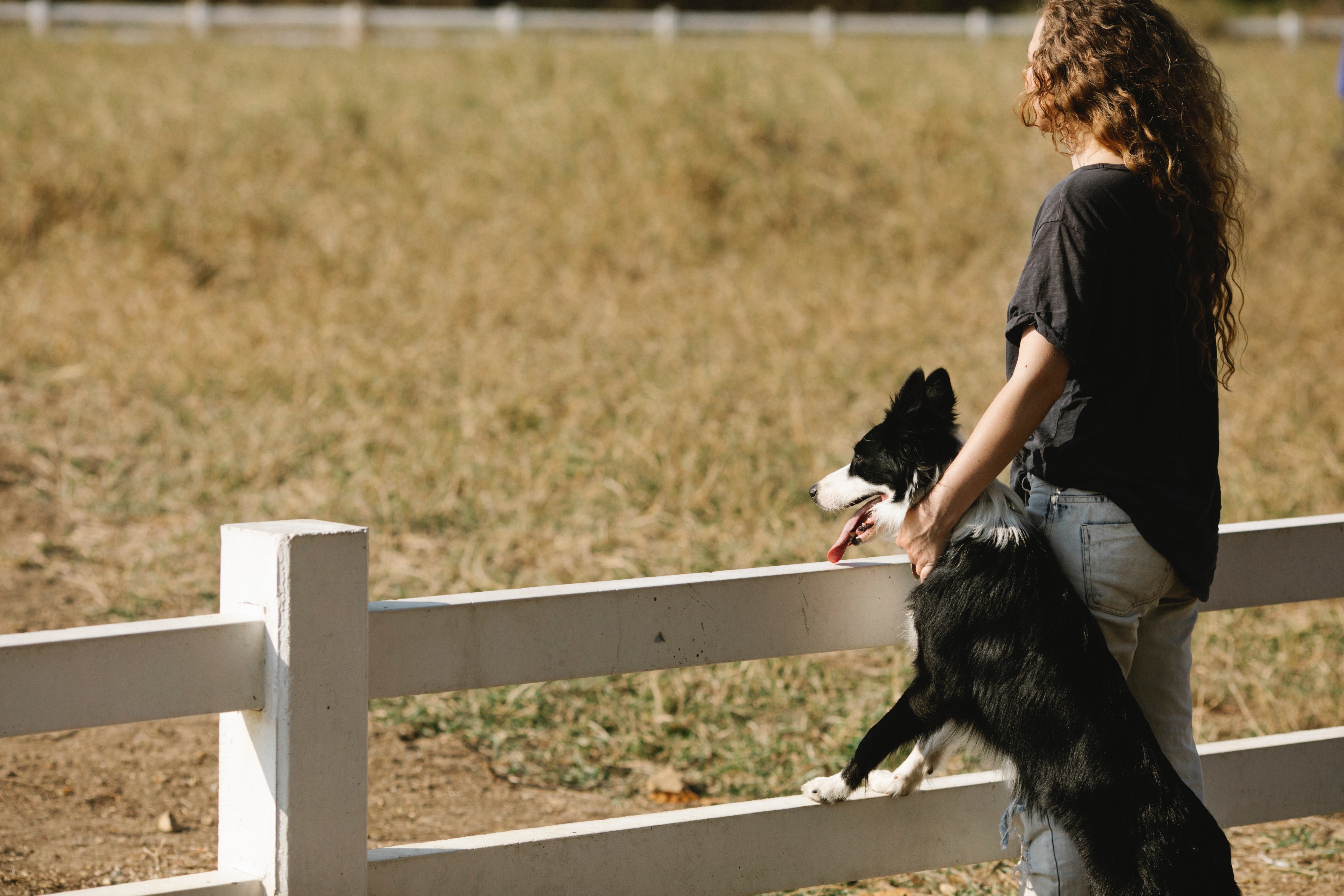 Phoebe followed Lincoln to a cemetery. | Source: Pexels
"Your dog?" The boy's smile suddenly faded, and he hugged Lincoln close to him. "Samson is my dog! I'm not giving you to him!"
"What?" Phoebe's eyes widened. "But how can you say that?"
The boy pointed to the grave where he was seated. "My name is Michael, and this is my parents' grave," he revealed. "After they died, I was placed in an orphanage where my mom and dad used to work. But I wasn't allowed to take Samson with me. I don't like staying there, but I don't have a choice. They allowed me to come here today to see my parents and now I'm so happy to see Samson again!"
Phoebe looked at Micheal, then at Lincoln/Samson, and saw that they, too, shared a bond.
"Oh, I guess he spotted you coming to the graveyard from afar. Well, Michael, if you're concerned about Samson, know that he hasn't been alone in the last few months. I adopted him a few months ago. Why don't you also stay with us? I grew up in an orphanage, and I know they aren't the best places for children to grow up. I'm sure Lincoln – or Samson, as you call him – would be delighted if you moved in with us!"
"But I doubt my orphanage would let me! They won't let me go anywhere!" the 7-year-old said, dejected.
"How about you take me to your orphanage?"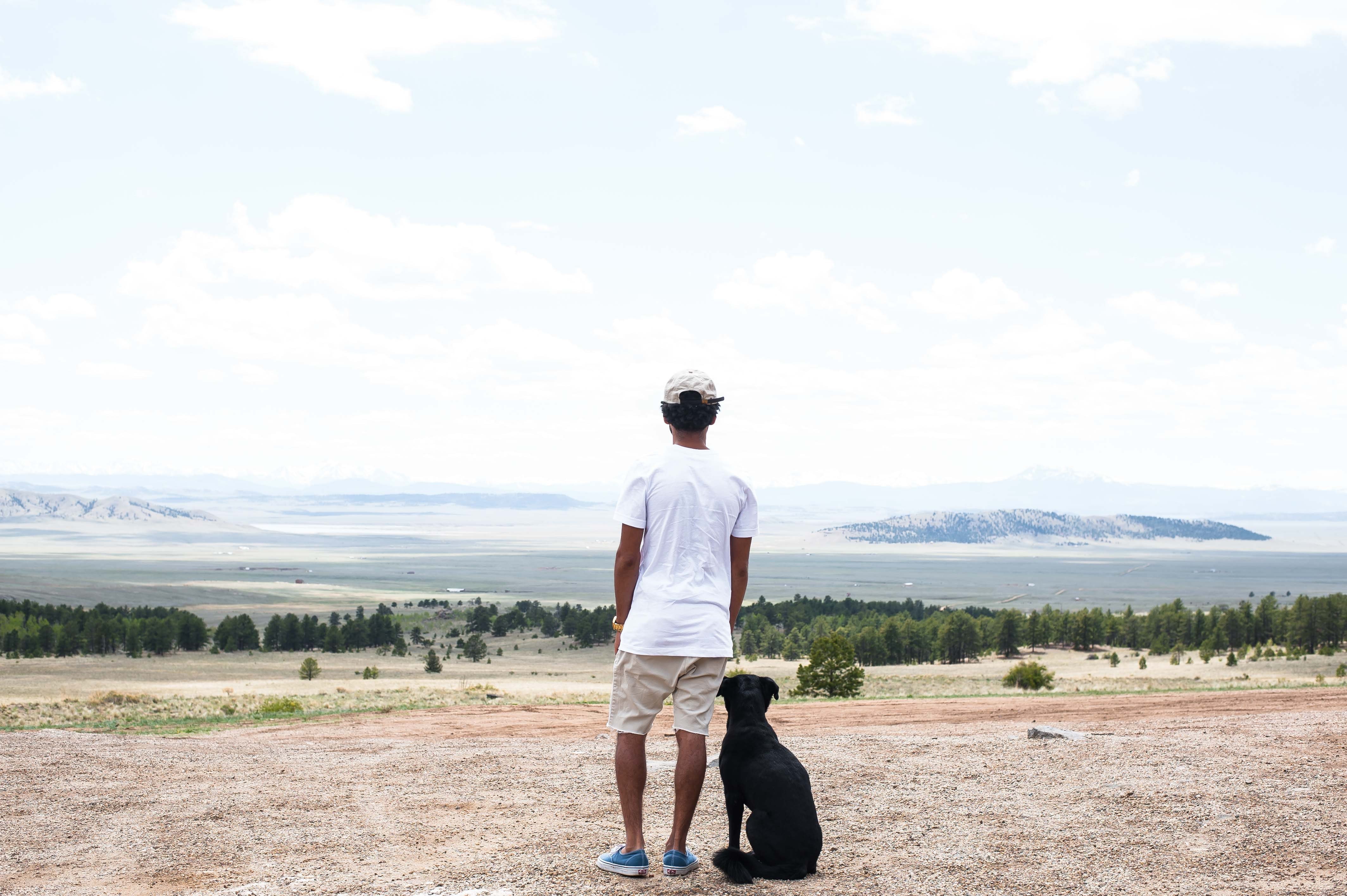 Phoebe made a life-changing decision about Michael and Lincoln. | Source: Unsplash
"But how would that help us?"
"Come with me. I will show you how."
Phoebe went to Michael's orphanage that day and applied to be his parent. Yes, she made the decision to adopt him.
Michal was overjoyed to be reunited with Samson and not have to stay in the orphanage anymore. However, it took some time for the adoption to be finalized and for Phoebe to become his mother.
If you're reading this and have been preoccupied with the thoughts that everything around you is collapsing and you're all alone amid hard times, don't worry. God has a plan for you as well, just like he had for Phoebe, Samson/Lincoln, and Michael. I hope this gives you the courage to move on with your life.
What can we learn from this story?
Sometimes helping others can make you feel less lonely. Phoebe helped lonely Samson/Lincoln, which led her to meet Michael. Eventually, they became a close-knit family.
Children and pets always brighten our mood. After welcoming Samson/Lincoln and later Micheal, Phoebe was never sad and depressed.
Love can do wonders. Phoebe showed affection to Samson/Lincoln when it was drenched in the rain, and the dog approached her and began licking her face to wipe her tears to show it cared for her just as she did for him.
If you enjoyed this story, you might like this one about a 67-year-old woman whose boss fired her unexpectedly and later begged her to return.
This account is inspired by our reader's story and written by a professional writer. Any resemblance to actual names or locations is purely coincidental. All images are for illustration purposes only. Share your story with us; maybe it will change someone's life. If you would like to share your story, please send it to info@amomama.com.
Please fill in your e-mail so we can share with you our top stories!