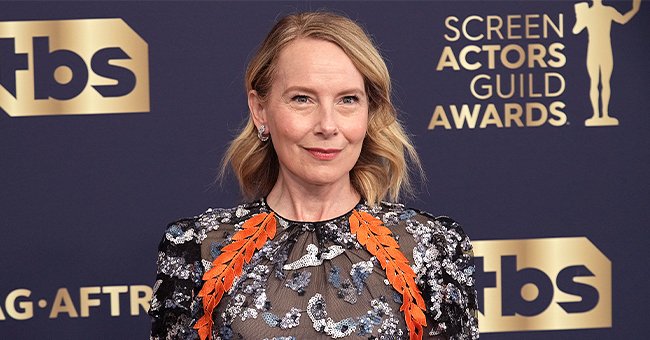 Getty Images
Amy Ryan Found It Difficult Combining Her Career & Motherhood at First - Inside Her Family with Eric Slovin
Amy Ryan has been in the Hollywood industry for over three decades, but her years of experience did not prepare her enough for combining motherhood and her career.
"The Office" star Amy Ryan has it all - motherhood, career, etc. However, before she attained a balance as a working mom, Ryan weathered difficult moments.
The award-winning actress is a mother to a young girl, Georgia Gracie Slovin, who is pretty much in her preteen years. Ryan shares parenthood with fellow Hollywood star Eric Slovin and they have been married for a long time. Here's how the TV actress navigated her career at the start of motherhood.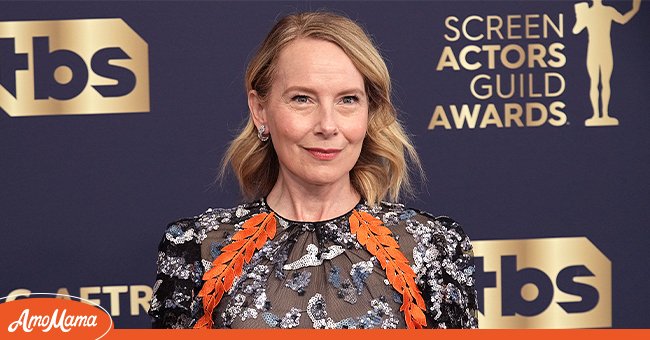 Amy Ryan at the 28th Annual Screen Actors Guild Awards at Barker Hangar on February 27, 2022, in Santa Monica, California. | Source: Getty Images
The "Gone Baby Gone" actress became a mom two years before she and Eric got married. However, at the time of her daughter's birth, the celebrity couple was already engaged.
Ryan was in the news in 2009 after her representative announced to People that she had welcomed their first child. The then-39-year-old was said to be "doing well and happy" about her bundle of joy.
The "Only Murders In The Building" actress reveled in the joys of motherhood, but it did not come without some challenges. After welcoming Georgia, Ryan found it difficult to focus on work.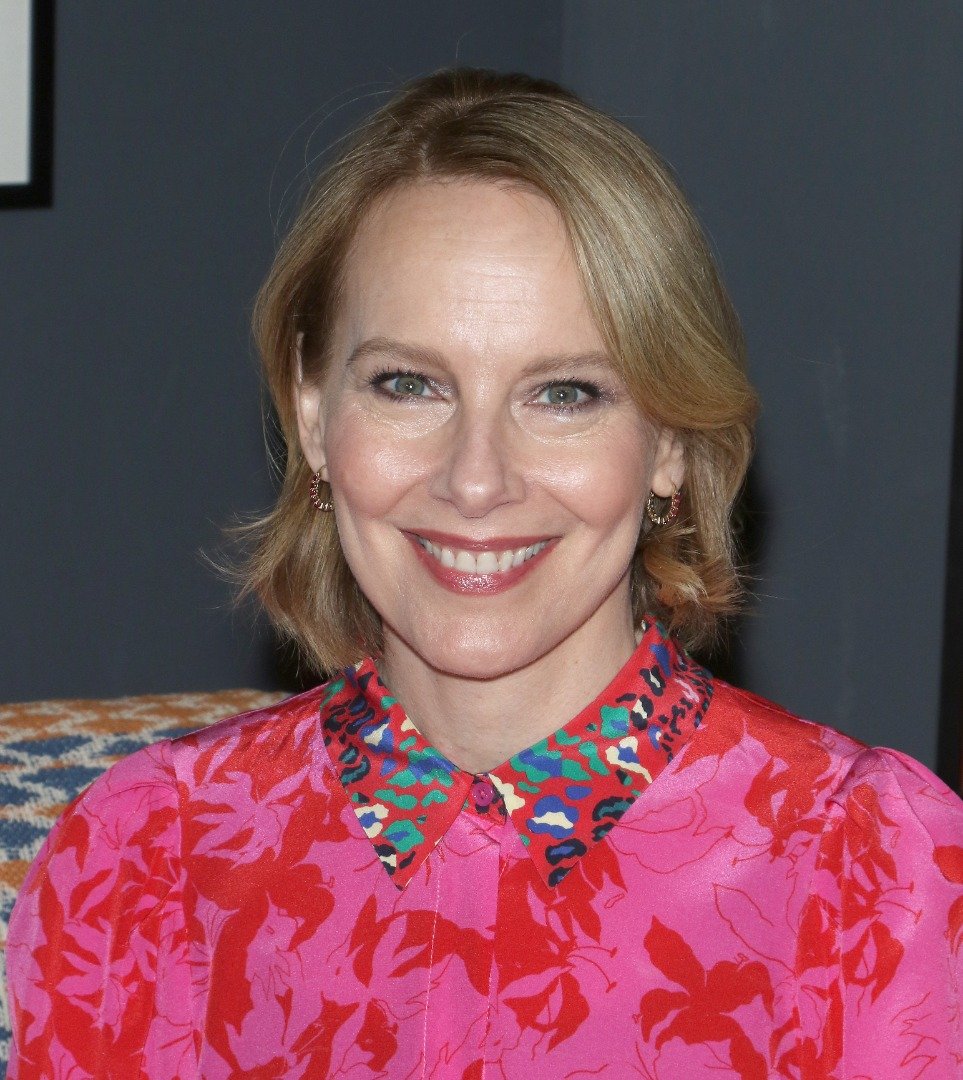 Actress Amy Ryan visits Couch Surfing on March 05, 2020, in New York, United States. | Source: Getty Images
The actress noted that her mind was always on her daughter when she was still an infant. She stated in an interview with Independent:
"When she was an infant, you can't think of anything else. But now she's a little older, I do think of her all the time, but it's good for me too to have a mental and creative break. And be refreshed to be with her when I come back."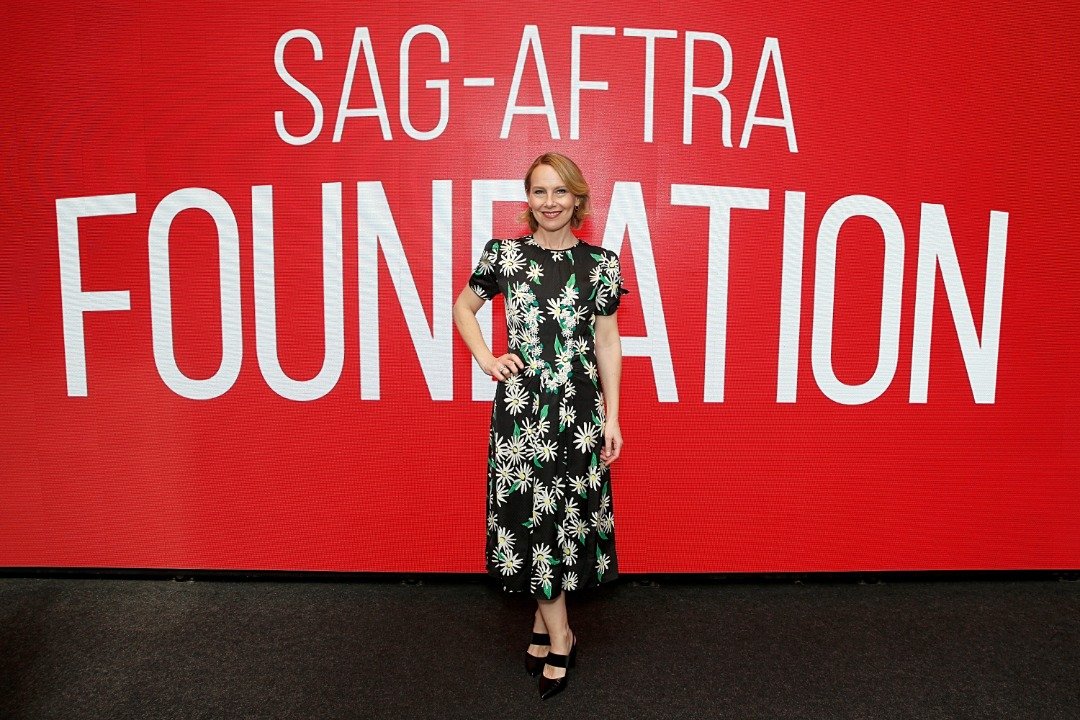 Amy Ryan at the SAG-AFTRA Foundation Conversations: "Amy Ryan" at The Robin Williams Center on March 05, 2020, in New York City. | Source: Getty Images
Ryan lives in the highbrow area of Manhattan with her "Broad City" producer husband. The actress has shared that she is typically the first person to wake up in her home.
She recalled to NY Times that she would usually start her day by replying to myriads of messages. However, that changed over time as she realized there was "nothing" she needed to know.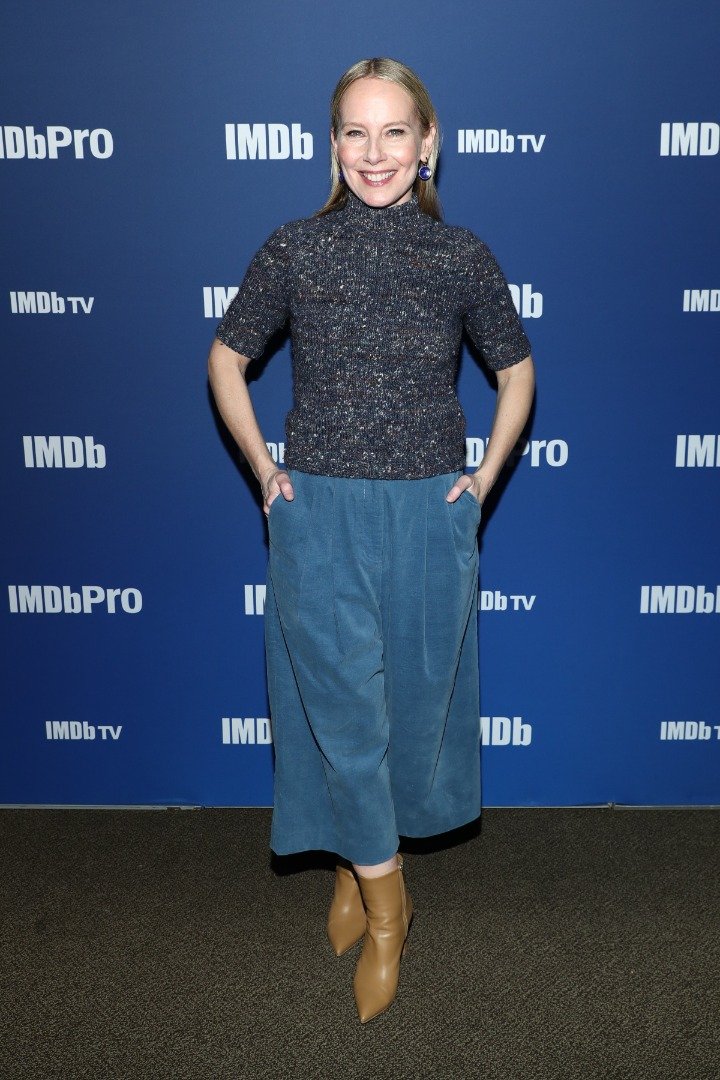 Amy Ryan receives an IMDb STARmeter Award at IMDb's 30th Anniversary Dinner at The Sundance Film Festival on January 27, 2020, in Park City, Utah. | Source: Getty Images
Ryan noted that she was usually up 15 minutes ahead of her daughter, which gave her ample time to make her solid Irish tea and "chase it with coffee." Then she moved to their large kitchen, enough to cook for over 40 people.
The "Lost Girls" star picks up the morning paper before making plans with friends for a late brunch. She described the occasion as something usually big with bacon, cream cheese, and bagels. Then if the weather were great, Ryan and her friends would opt for some "meandering."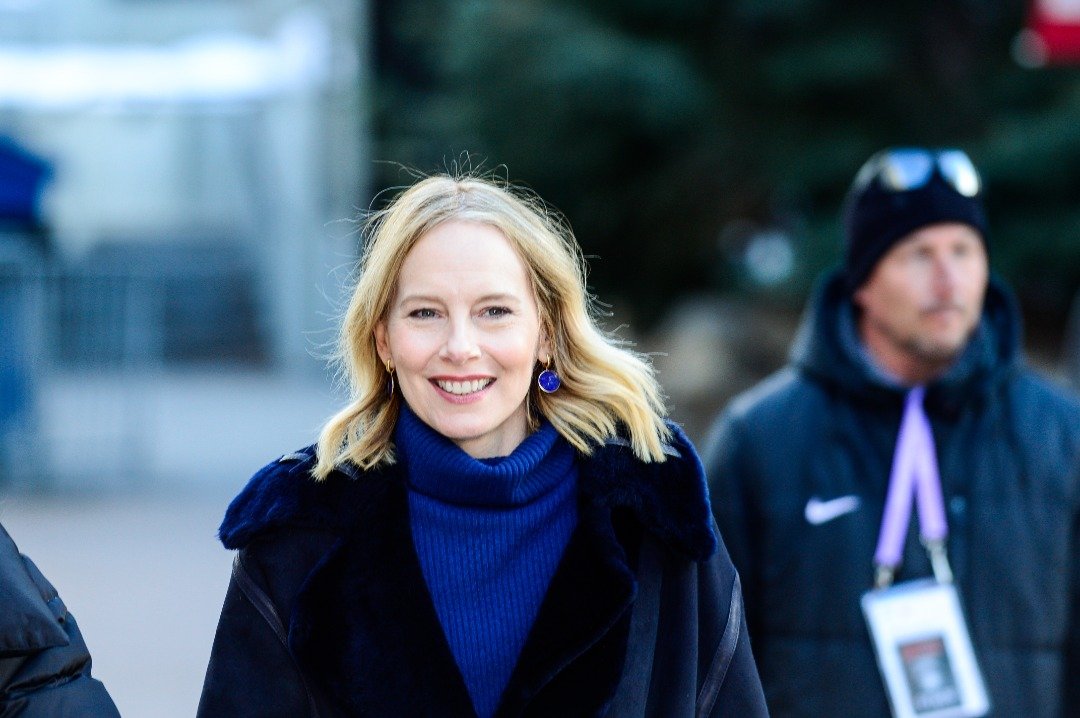 Actress Amy Ryan walks on Main Street on January 26, 2020, in Park City, Utah. | Source: Getty Images
Ryan experienced a brief hiatus in her job as she couldn't secure an acting role at that time in her life. She sometimes hit "thankless roles," but the Oscar-nominated actress knew she wanted something more.
Speaking of how she coped with the waiting period in her career, Ryan shared that she mainly dealt with it "emotionally." However, the "The Office" star added that she was not good at "seizing the day."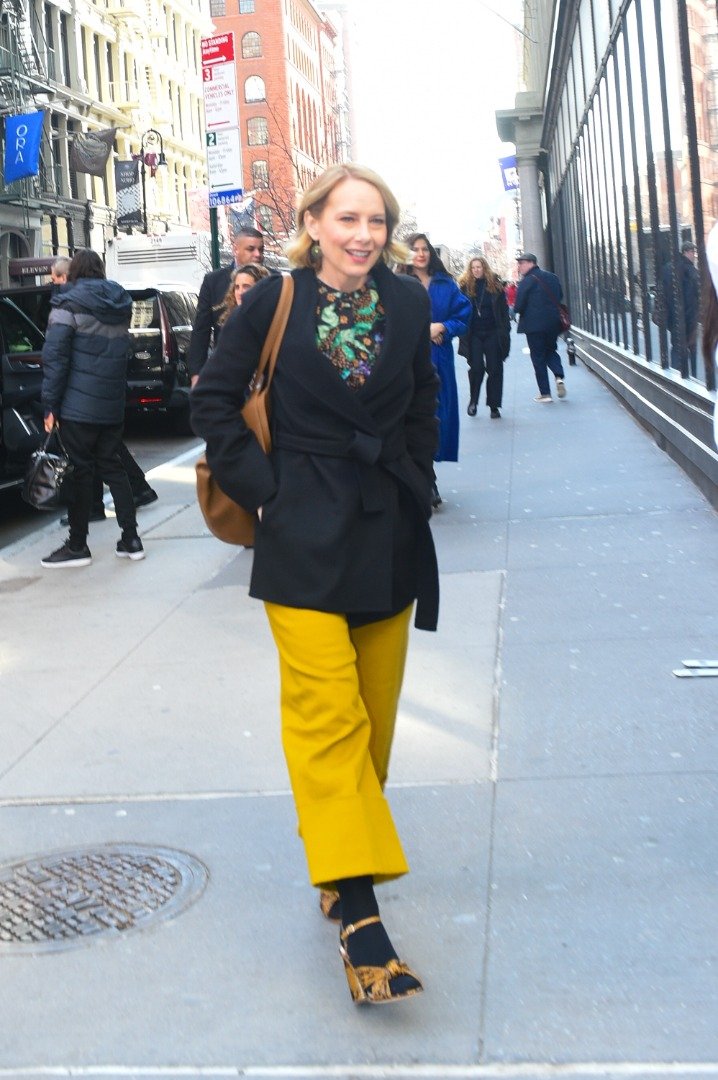 Amy Ryan visits Build on March 2, 2020, in New York City. | Source: Getty Images
She made an analogy of how other actors in her shoes would have picked up extracurricular activities like learning a new language to pass the time, but she did not seem to have the flare for that. Ryan stated that she "palled around with my other friends who were waiting it out."
The now-53-year-old added that she enjoyed taking walks in the city due to the tendency that an adventure would pop up. Thankfully it did not take long for her to get her career back on track as she snagged a role in the 2010 rom-com "Jack Goes Boating."
Please fill in your e-mail so we can share with you our top stories!