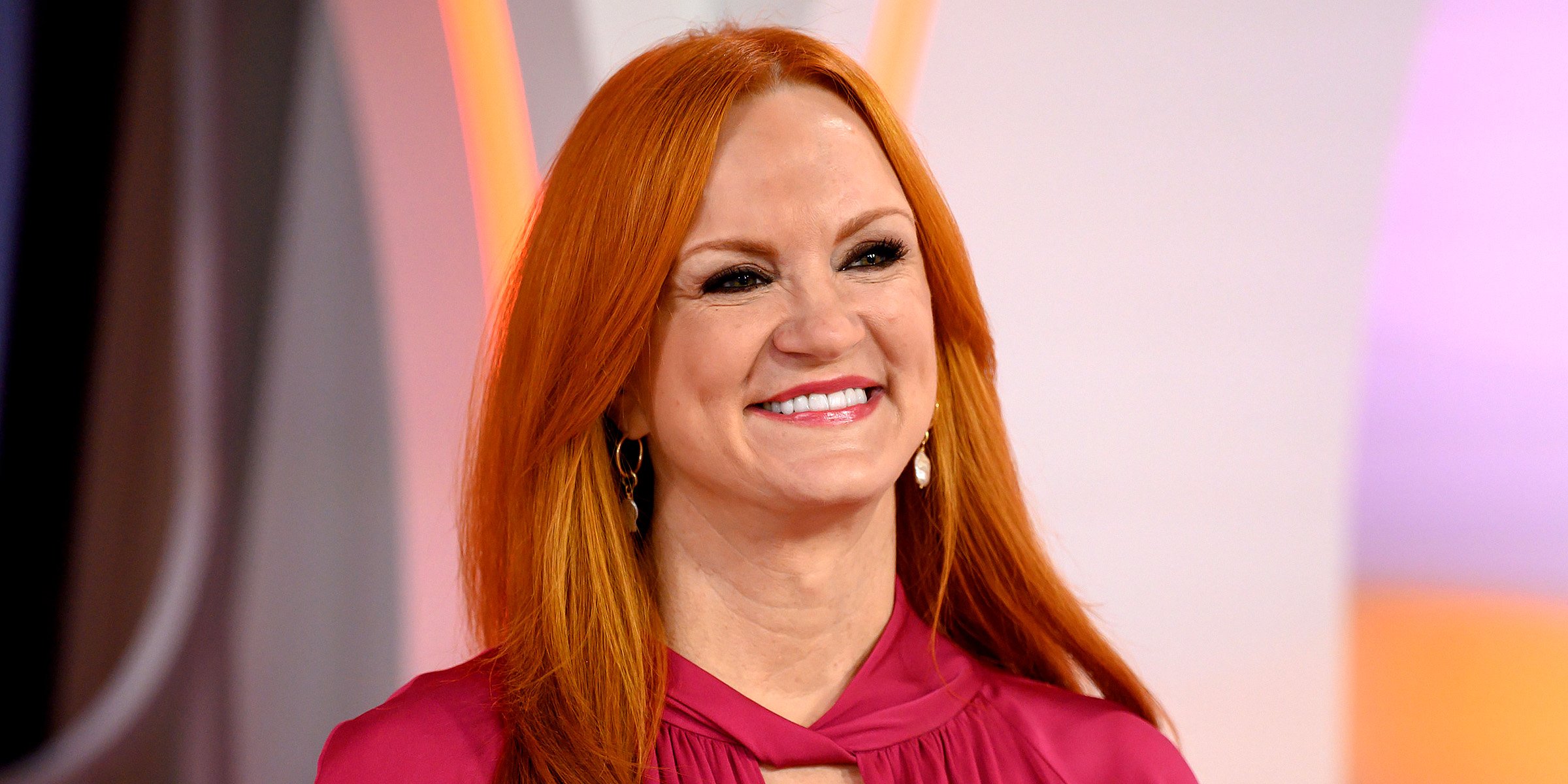 Getty Images
Ree Drummond Had 'Really Awful First Year of Marriage' That Cemented Her Union for Years to Come
American blogger Ree Drummond met her husband, Ladd Drummond, at a bar. The pair felt a special connection instantly. But that love did not blossom right away because of Ladd.
When "The Pioneer Woman" star, Ree Drummond, first laid eyes on her future spouse, Ladd Drummond, she was captivated by his appearance.
The duo instantly felt a strong connection during their meeting. However, despite Ree's high expectations, it was unlikely romance, at least for Ladd.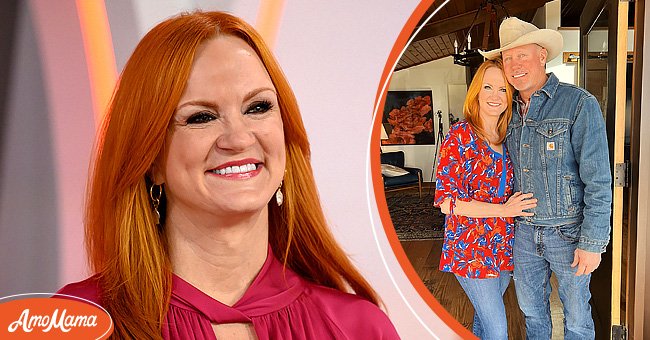 (L) Television personality Ree Drummond during an appearance on "Today" on October 18, 2021. Food writer Ree Drummond with her husband Ladd Drummond. / Source: Getty Images and Instagram/@thepioneerwoman
He did not call her back after their initial meeting. The Nebraska native only called Ree months later. The couple met at a J-Bar in Oklahoma, where she and her friends were meeting for a Christmas break drink. Ree recalled:
"That's when I saw him, the cowboy across the room. He was tall, strong, and mysterious, sipping bottled beer and wearing jeans and cowboy boots."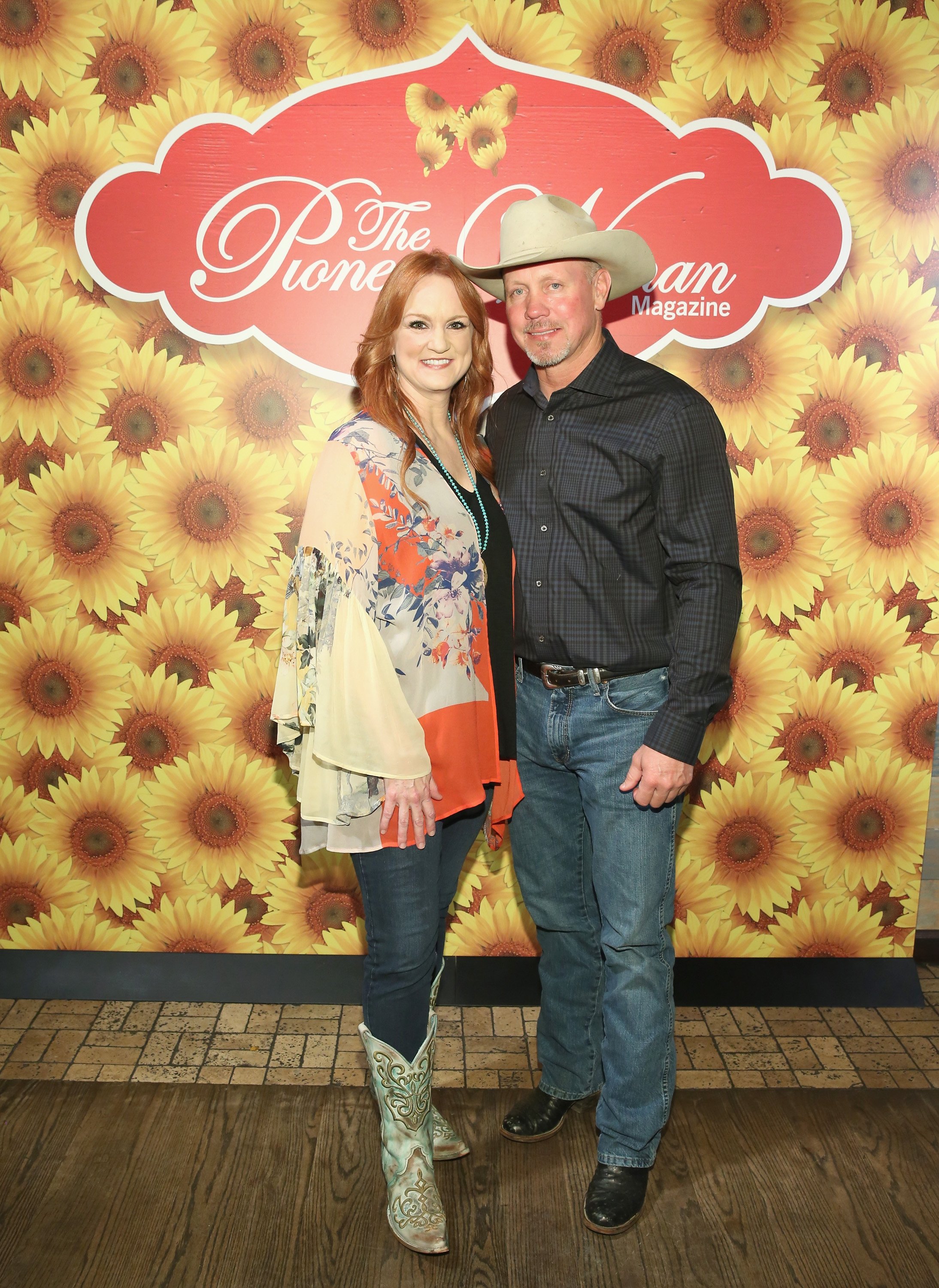 Ree Drummond and Ladd Drummond during The Pioneer Woman Magazine Celebration with Ree Drummond at The Mason Jar on June 6, 2017 in New York City. / Source: Getty Images
After a few minutes of gawking at him, "I inhaled deeply, then stood up. I needed to see his hands," said Ree. She meandered to the bar section where he stood, and within minutes, they were talking.
The two conversed into the night until Ladd had to leave as he and his brother planned to cook Christmas turkeys for some folks in his small town.
The photographer said she was confident he would call her the next day, but that never happened. "Nor did he call that day, week, or month," Ree divulged.
While she pondered on her decision to move to Chicago, Ree spent some time at home and even attended her older brother, Doug's wedding. She received a phone call from Ladd late Sunday afternoon when the festivities were all over.
It had been almost exactly four months since they met at a bar. Ree had moved on at that point, accepting that he would never contact her again.
She had been gearing up to move to Chicago, but that did not deter Ladd from asking her out to dinner. The duo shared more meaningful conversations on their first date, sharing their life stories.
During that time, Ree knew there was no place else she would rather be while riding in Ladd's Ford F-250 diesel pickup truck at the end of the evening. The pair ended their night with a beautiful kiss on her parents' front porch:
"The kiss. I'll remember this kiss until my last breath, I thought to myself. I'll remember every detail."
Ree said she could not remember how long they stood there in the first embrace of their lives together. "But I do know that when that kiss was over, my life as I'd always imagined it was over, too. I didn't know it yet," she said.
REE FELL PREGNANT WEEKS AFTER GETTING MARRIED TO LADD
The food writer was spot on because she and Ladd started their lives together when they wed on September 21, 1996. The couple said their 'I dos' in an Episcopal church ceremony.
The bride wore a classic white dress while the groom opted for a black tuxedo with cowboy boots. Ree's brother Mike got up on stage during their wedding reception and belted out "Elvira."
The TV personality said that Arizona State, Ladd's alma mater, beat Nebraska – the two-time defending national football champions. "Ladd and his college friends were in the men's locker room almost the whole reception to watch the game. They were so excited!" said Ree.
In their first year of matrimony, the newlyweds had it rough, with Ree describing it as a "really awful first year of marriage." During the couple's honeymoon in Australia, the author developed an ear infection that made her constantly dizzy and prevented her from walking in a straight line.
While she was a newlywed and wanted to be active during their time away, Ree could not do much about it. Meanwhile, Ladd, a cattle rancher, could not find anything in Australia to eat, so he was baseline hungry the entire trip.
They rented a car that became a nightmare for them both, especially for Ladd, who would rather not be the center of attention on any highway. Moreover, he had experienced significant losses in the commodity market over two days, causing a sizable decrease in equity.
It heavily impacted their plans for starting life on the ranch. The pair went home from the Land Down Under a week early. Ree struggled to settle in as a new countryside resident when they returned to the farm following their honeymoon.
Though she adored her husband and everything else that came with him, she found it challenging to get accustomed to her new rural reality. When the pair were engaged, they talked about "letting nature take its course" once married, referring to family planning.
Five weeks after their big day, Ree found out she was pregnant. Soon after, her mother called, telling her that she and her father were getting a divorce.
While expecting, the food aversions for Ree started before the six-week mark, and while battling morning sickness with high emotions, she drove to her hometown several times a week to check on her dad.
All the while, Ladd remained supportive and worked double time on the ranch to keep things together. He was preoccupied, stressed, and depleted. Meanwhile, his pregnant wife could hardly stand to cook because she did not feel like eating as everything else left a bad taste in her mouth.
Ree felt guilty about not being present for her husband. She had a flat tire every three days, and the smell of detergent prevented her from doing laundry.
Despite the chaos, the couple weathered the storm and welcomed their first child together, daughter Alex in June 1997. Things started looking up for them as Ladd did not lose the ranch, and Ree's dad eventually dusted himself off and remarried.
Ladd and Ree went on to have three more kids while the ranch settled into a healthy place, and she started an incredible career. The pair have always reflected and laughed about their tough times and how far they have come from their rocky first year of marriage.
REE AND LADD'S KIDS AND THEIR FOSTER SON JAMAR
After the birth of their first child, Ree and Ladd had another baby girl named Paige, who arrived in October 1999. Almost three years later, in September 2002, the couple's first son Bryce was born.
The pair expanded their growing family again when they welcomed another boy, Todd, in 2004. Ladd and Ree believed that their family of seven was complete until they met Jamar.
"Fostering a kid was never something Ladd and I pursued or felt called to do, but Jamar's circumstances presented themselves to us in a way we couldn't ignore," Ree explained.
One afternoon, the youngster showed up at their house with a bag in hand and ready to move in. It has been a while since Ladd and Ree's "bonus kid" joined their family, and he has become an integral part of their lives.
THE COUPLE'S SECRET TO A LONG-LASTING MARRIAGE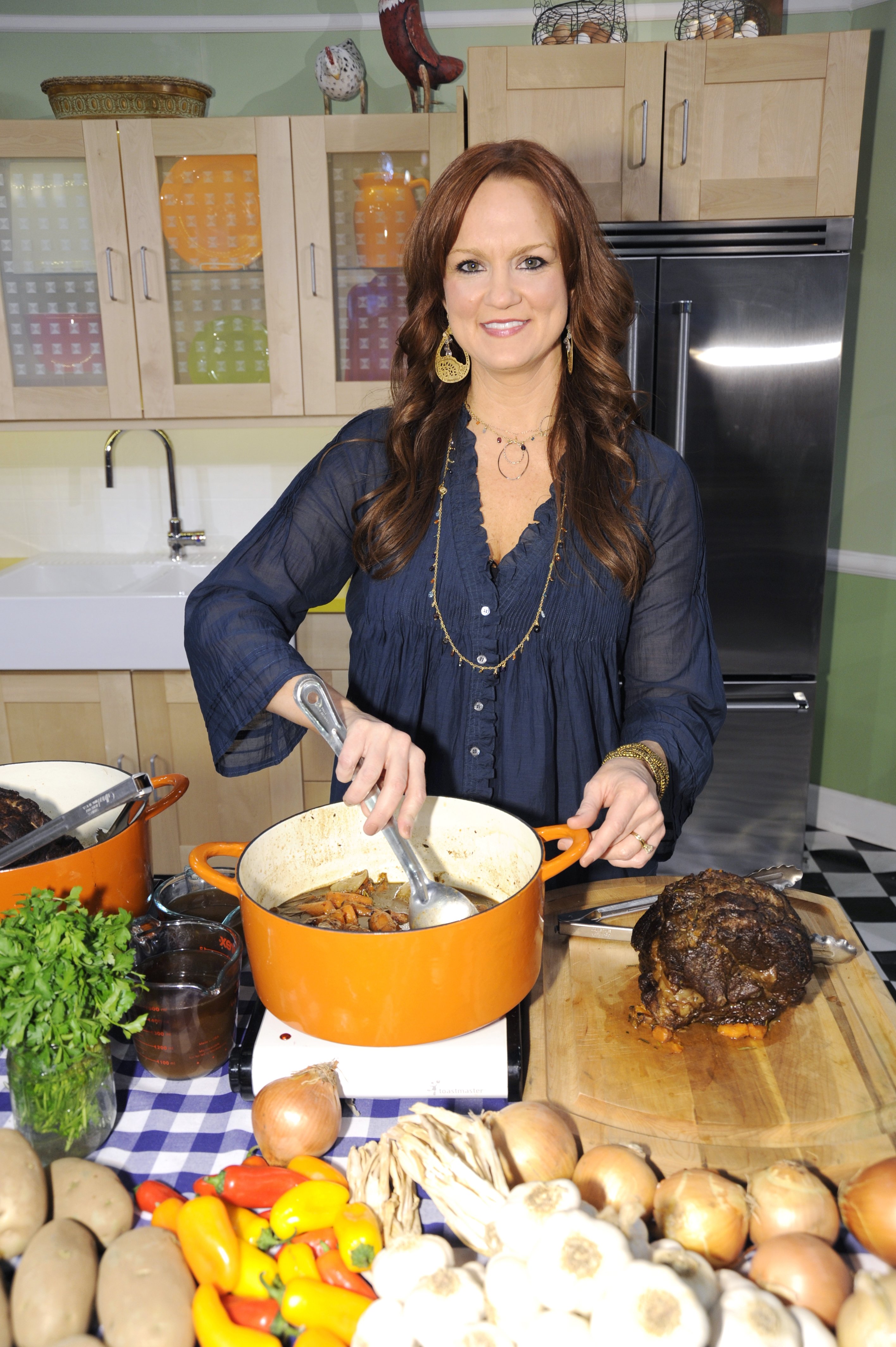 Ree Drummond during an appearance on ABC's "Good Morning America" in 2010. / Source: Getty Images
After two decades of marriage, Ree and Ladd are still going strong. They still enjoy simple things in life and make time for each other no matter how busy they are.
"Ladd and I always wind up together on the couch in the evenings, no matter how busy we've been throughout the day," Reed revealed.
The pair both love old Westerns and any of "The Godfather" movies or '80s flicks. They both like the same snacks too, as they prefer Queso.
Please fill in your e-mail so we can share with you our top stories!