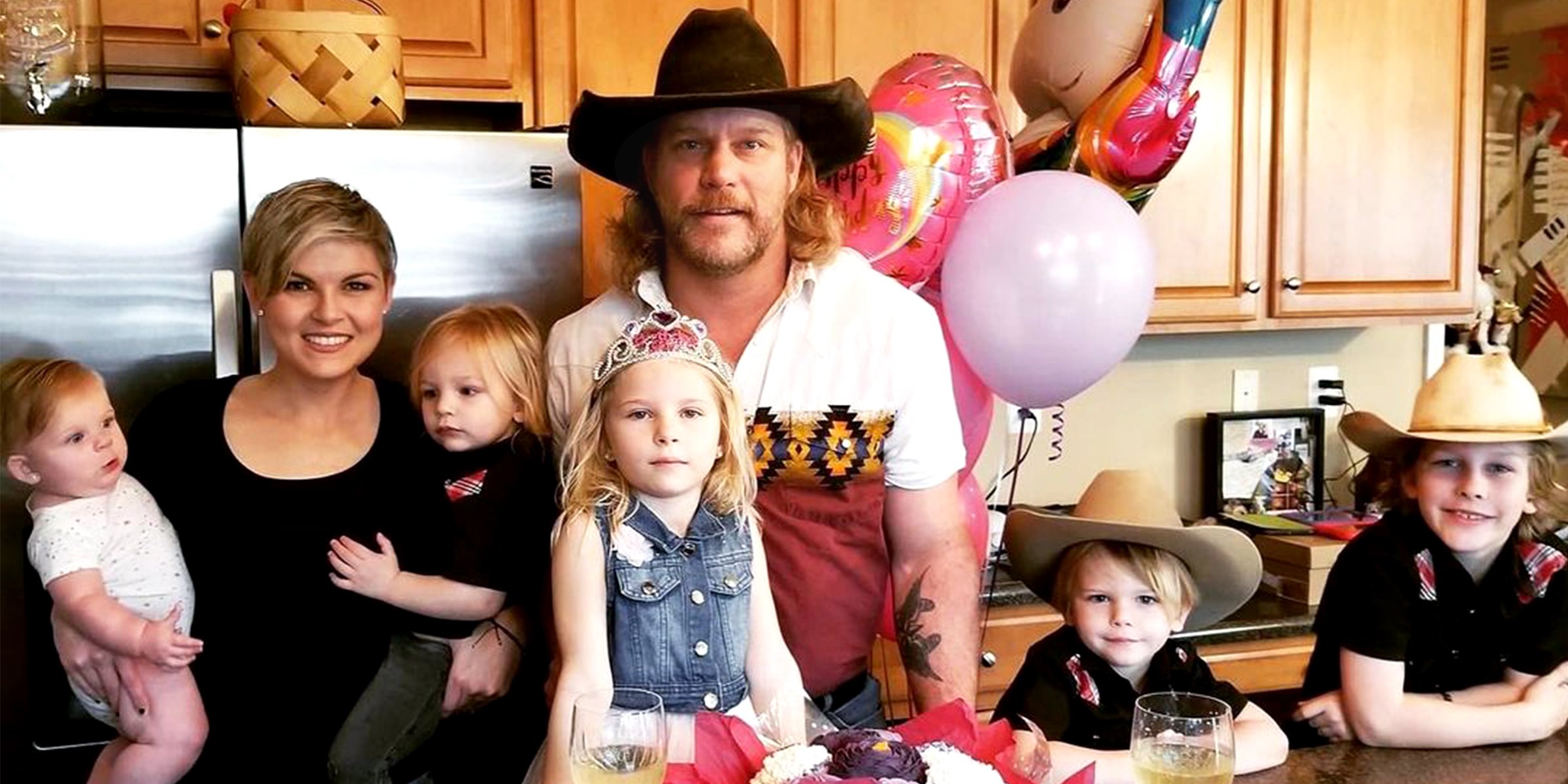 Getty Images
Craig Wayne Boyd Was Homeless before Winning 'The Voice' — Now He Is Happy Father of Five
Before he won "The Voice," Craig Wayne Boyd spent years dreaming about the kind of family he wished to have in the future while he lived on a friend's couch and raised his child. After the show, Boyd's life changed for the better, and he met his wife; This is his story.
Craig Wayne Boyd, a talented singer born in Texas, stole the hearts of many Americans when he first auditioned for "The Voice" in 2014. He was formerly signed to a publishing deal, but he eventually switched to indie, playing regular gigs at the Wildhorse Saloon.
A year before he went on to make that unforgettable performance at his audition, Boyd released the album "I Ain't No Quitter." He stayed true to that statement when he got selected to participate in season 7 of "The Voice," and he even went on to win.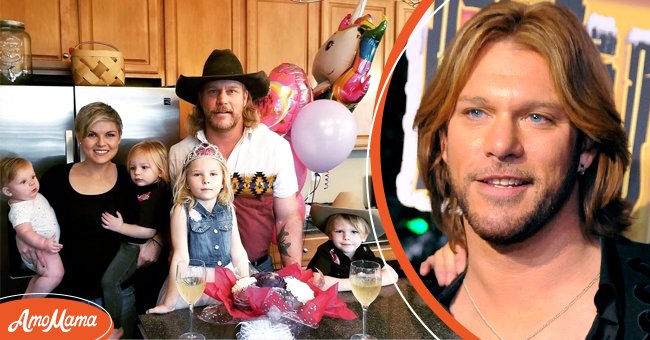 [Left] Picture of Craig Wayne Boyd with his wife, Taylor Borland and their kids; [Right] Picture of Craig Wayne Boyd | Source: instagram/taybrookebo | Getty Images
Some of his performances that won the audience and the judges over included soulful renditions of the hymn "The Old Rugged Cross" and "I Walk the Line," by Johnny Cash.
He was chosen as the winner of the seventh season on Tuesday night, and he got to sing with Lynyrd Skynyrd on "Sweet Home Alabama" while Coach Blake Shelton played air guitar from his seat, lost in the sauce like everyone else listening.
That victory was a defining moment that split his life in two: a dark past with an almost homeless existence and a promising future with a big family.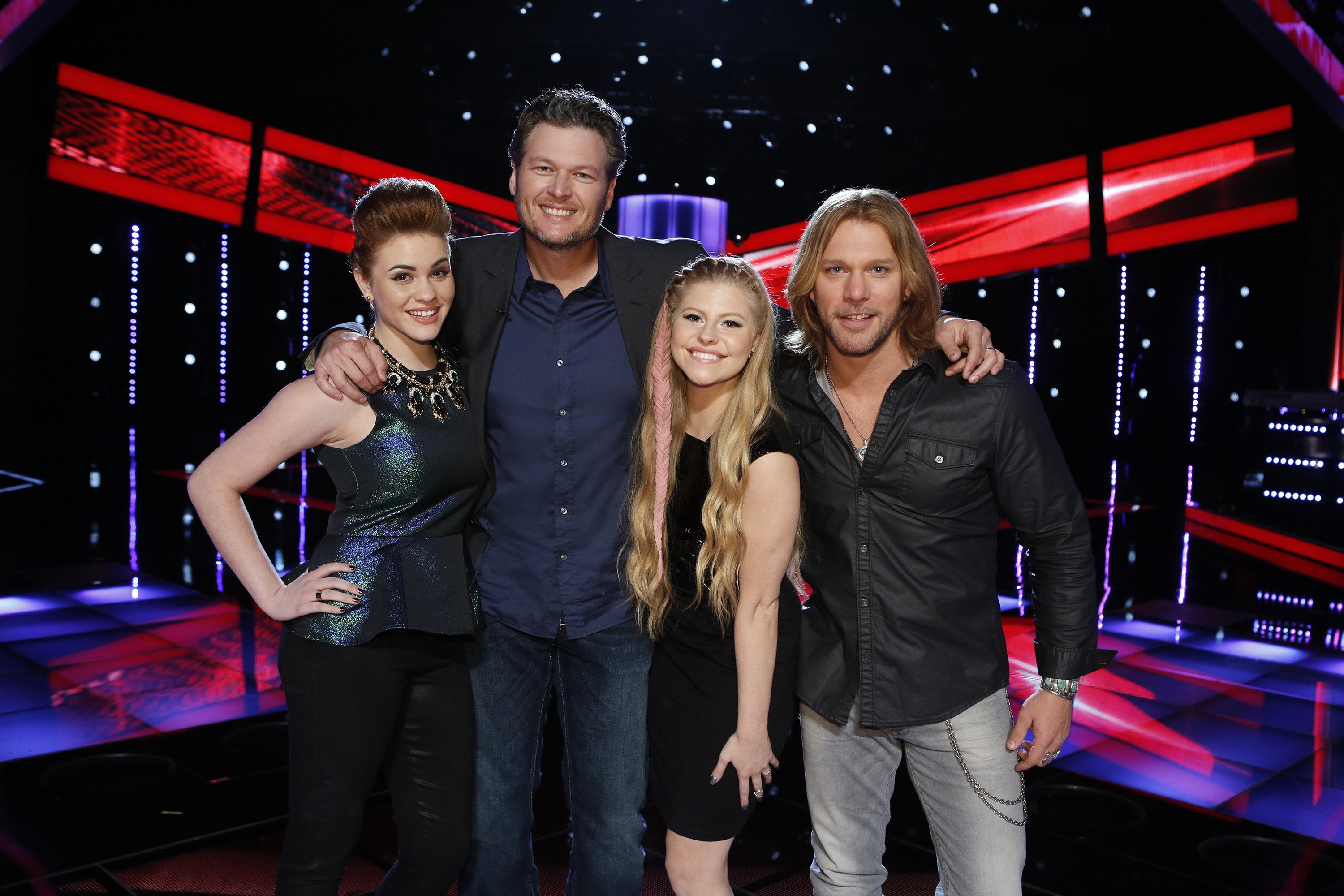 Picture of Reagan James, Blake Shelton, Jessie Pitts, Craig Wayne Boyd on an episode of "The Voice" | Source: Getty Images
Boyd moved to Nashville in 2004, and according to him, everything he owned fit in the back of his pickup.
First, he wrote songs for about three years for EMI, where he had been signed; then, he also had a successful vocal group that enjoyed a fair amount of success before it was dissolved.
After it was, he decided to reinvent himself as a solo musician, and in 2010, he released a single on country radio that started rising through the charts.
It seemed like he was on his way up finally, but then the company he was about to begin working for lost their financial funding, which spelled doom for his future with them.
Approximately one year after that, he received a mail from "The Voice," and he had first thought it was a cruel joke. At the time, Boyd was at the lowest he had ever been: he had all his things in a storage unit and lived on the couch in a friend's home. He said:
The message came from a casting company that directed him to California to audition for the singing competition. He took it up on a whim, not knowing that his life would change in just a few months.
Before he took part in the competition, Boyd was in a relationship with a woman named Natalie Hoover, and together the two welcomed a child on June 30, 2012. They named the baby, who was born, at 7:13 p.m. (CT), weighing 7 pounds and 19 inches long; Jaxon and the two had been in love with his arrival.
It came as a surprise to Boyd and his wife, and they also admitted that it was going to be the last child they brought to the world.
The pair reportedly broke up in 2014, sometime after his victory on "The Voice," after which he met his future wife, Taylor.
According to his exes' Facebook page, she is a very committed mother to their son, and these days they both seem to share a good relationship. They are even known to spend time together and try their best to co-parent their kid.
HE MEETS TAYLOR AND THEN SECRETLY MARRIES HER
Boyd initially met Taylor Borland at a holiday party back in 2014, just one day after he took home his prize at the finale of the seventh season of "The Voice" and according to him:
"It was like love at first sight."
He first saw her at the front door, and the first thing he thought about was just how beautiful she was, and then he got closer to her and fell head over heels for her. Two years later, the pair decided to tie the knot but chose to keep everything under wraps.
Rather than a big wedding, the two chose to go to the TN courthouse on April 28, 2016. As a result, the only people who witnessed the wedding were two of Taylor's family members and Craig's assistant.
She reportedly spent $10,000 on the turquoise ring she bought him while he gave her a massive diamond ring in return. At the time, the two were already parents to a four-month-old child named Maddie, in addition to his son with Hoover.
The pair followed the marriage up with a huge bash attended by their friends and family when the year ended.
Boyd and his wife, Borland, welcomed their second child on December 31, 2015, a day that also happened to be the singer's 37th birthday. The couple was overjoyed by this development.
The doting father shared a black-and-white render of a photo that captured his newborn holding his hand with his fans as he announced the good news on his Twitter account.
Two years later, on December 28, the couple welcomed another child. He was named Graydon Scott Boyd after his great-grandfather, and he arrived at precisely 10:18 p.m., weighing in at 6 lbs., four oz., and measuring 19 inches long.
He confirmed the birth in an interview with PEOPLE that saw him declare that the last week of December would always be a huge one for them. Their fourth child was born on December 31, just three days before Graydon turned two.
THE FIFTH CHILD: "GRAND FINALE"
Everyone thought four would be the lucky number, but in February 2021, the couple revealed that they were expecting their fourth child together. Apparently, it turns out one of their kids wanted a sibling, and her prayers were answered.
It came as a surprise to Boyd and his wife, and they also admitted that it would be the last child they brought to the world. Of course, it was not planned but the two still expressed excitement at the opportunity to raise yet another child.
The baby was born on April 26, 2021, and the pair expressed gratitude for her birth. They named her Blakely Kay Boyd and have confirmed that she was the "grand finale" where reproduction was concerned.
If anyone had told him in 2013 that he would soon be a father of that many kids and husband to a gorgeous woman who completed him, he would not have believed it; however, things worked out for him, and hopefully, it's clear skies onward.
Please fill in your e-mail so we can share with you our top stories!