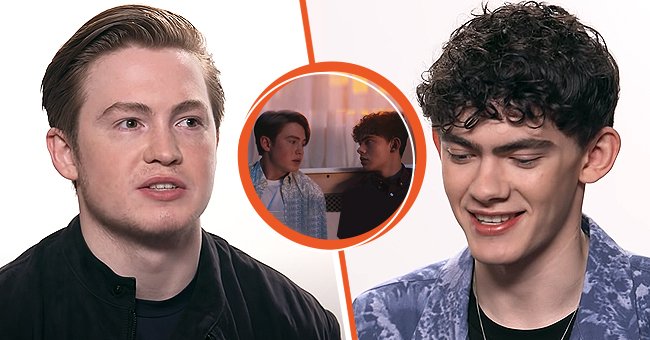 YouTube/Still Watching Netflix
'Heartstopper' Star Kit Connor Says Joe Locke Made Their Kissing Scene Rehearsal Challenging— What Happened between Them?
Kit Connor and Joe Locke star in Netflix's LGBTQ+ series "Heartstopper" and have an interesting behind-the-scenes story about an intimate segment they filmed.
The inclusion of the LGBTQ+ community has become prominent in recent film and television productions, but Netflix's show, "Heartstopper," sheds even more light on those who are still discovering their sexuality.
Focusing on the high school lives of two young schoolboys, their sexuality, and their love for one another, "Heartstopper '' is a powerful series. It explores deeper issues within the LGBTQ+ community, such as the leading characters, Nick and Charlie's love interest, and their coming out story.
Unlike mainstream media, the show gives more attention to Nick, a bisexual male character played by Kit Connor. The actor, who initially auditioned for the role of Charlie, previously starred in "War & Peace," "SS-GB," and the Elton John biopic "Rocket Man."
However, Connor's character has a rather exciting love life on the show and even gets to kiss the boy he likes.
However, playing Nick is something Connor calls an "honor" because "it's such an under-represented kind of character." He is well aware that the show is essential to many people, especially those with similar stories. In the series, Nick falls for his friend, Charlie (Joe Locke), and faces homophobic bullying, a relatable issue for some.
REPRESENTING THE B IN LGBT
In an interview, Connor said that Nick's story draws attention to bisexuality, which has had less exposure in film and television. He said:
"I think male bisexuality is even less represented [than female or non-binary]. And I think that's really special, going into great detail about his journey as a character and his mental struggle."
As for his sexuality, Connor is yet to address that part of his life, including his love story and relationship status.
CONNOR'S KISSING SCENE WITH JOE LOCKE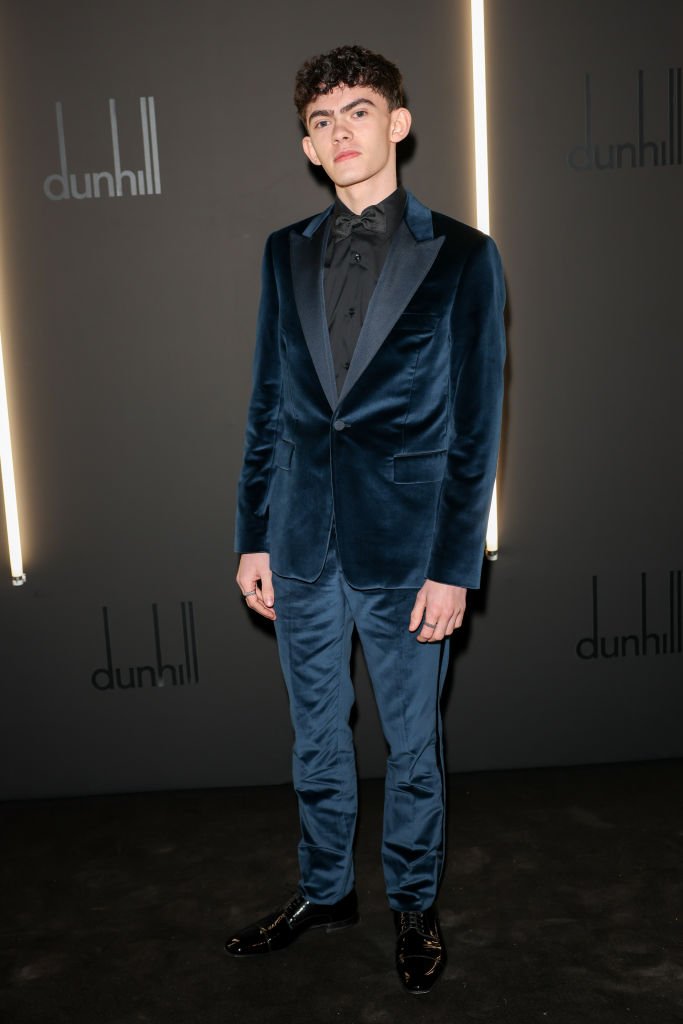 Joe Locke during the dunhill's pre-BAFTA filmmakers dinner and party at dunhill House on March 9, 2022, in London, England. | Source: Getty Images
However, Connor's character has a rather exciting love life on the show and even gets to kiss the boy he likes. In kissing scenes between Connor and Locke needed rehearsal, and unfortunately, Locke's coffee obsession brought challenges.
"It did mean there were a couple of kissing scenes where I was punished deeply," Connor said in an interview, referring to his co-star drinking a lot of coffee before rehearsing. He jokingly added:
"There was one point where you [Locke] were caught off guard, and you were like, 'Ok, we need to rehearse this kissing scene.' I thought maybe next time I should eat an egg sandwich or something like that before. Payback!"
Aside from intimate scenes, there were also other parts in the series that they were nervous, yet excited, to film, including the party segment. "They're the iconic scenes," Locke said, adding that the raining clip was also one they anticipated.
"I was in that rain for pretty much the whole day," Connor revealed. "But I had a wetsuit sort of thing underneath, which made it a bit more bearable."
Behind the scenes, Connor and Locke share a similar bond and close friendship. As seen in interviews, they support each other's answers and get along well. Apart from "Heartstopper," another show that focuses on the queer world is "Hacks," which was renewed for a second season.
Please fill in your e-mail so we can share with you our top stories!