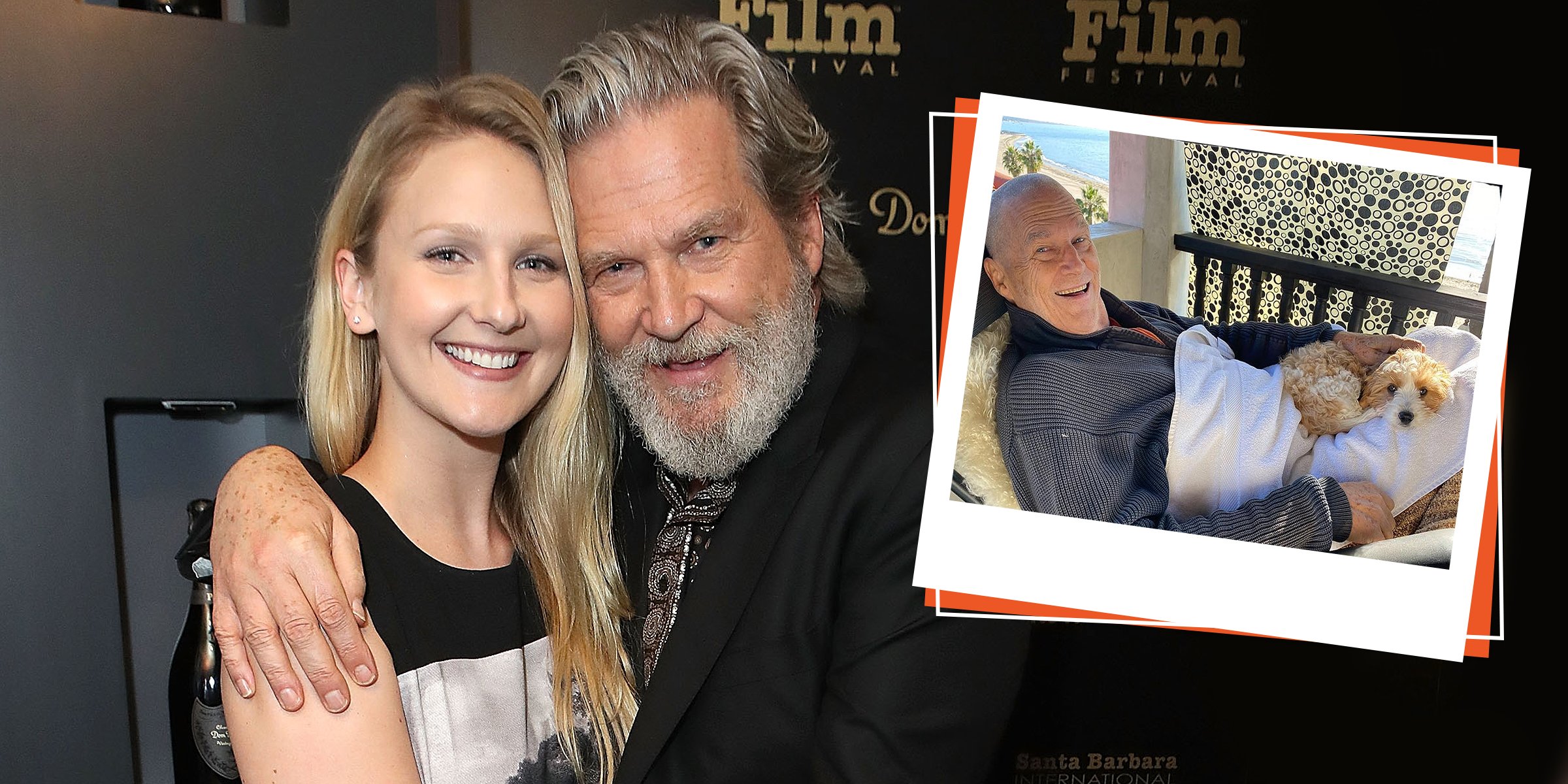 Getty images | Instagram/Jeff Bridges
Jeff Bridges Could Barely Get Up amid Cancer Battle Yet Managed to Walk His Daughter Down the Aisle
The last few years have dealt Jeff Bridges a lousy hand. He got diagnosed with cancer and then contracted the Covid-19 virus shortly after. But he had his eyes set on an important goal which helped him stay focused on healing.
Jeff Bridges has had one of the steadiest careers of his generation and is almost continuously choosing good roles. Some of his most recognized acting credits include "The Fisher King," "The Big Lebowski," and as the bald-pated villain in "Iron Man."
But his career success is only the tip of the iceberg. He has also had a successful marriage that has lasted decades and still going strong. The actor met his wife in Chico Hot Springs outside Livingston, Montana, while filming the 1975 "Rancho Montana."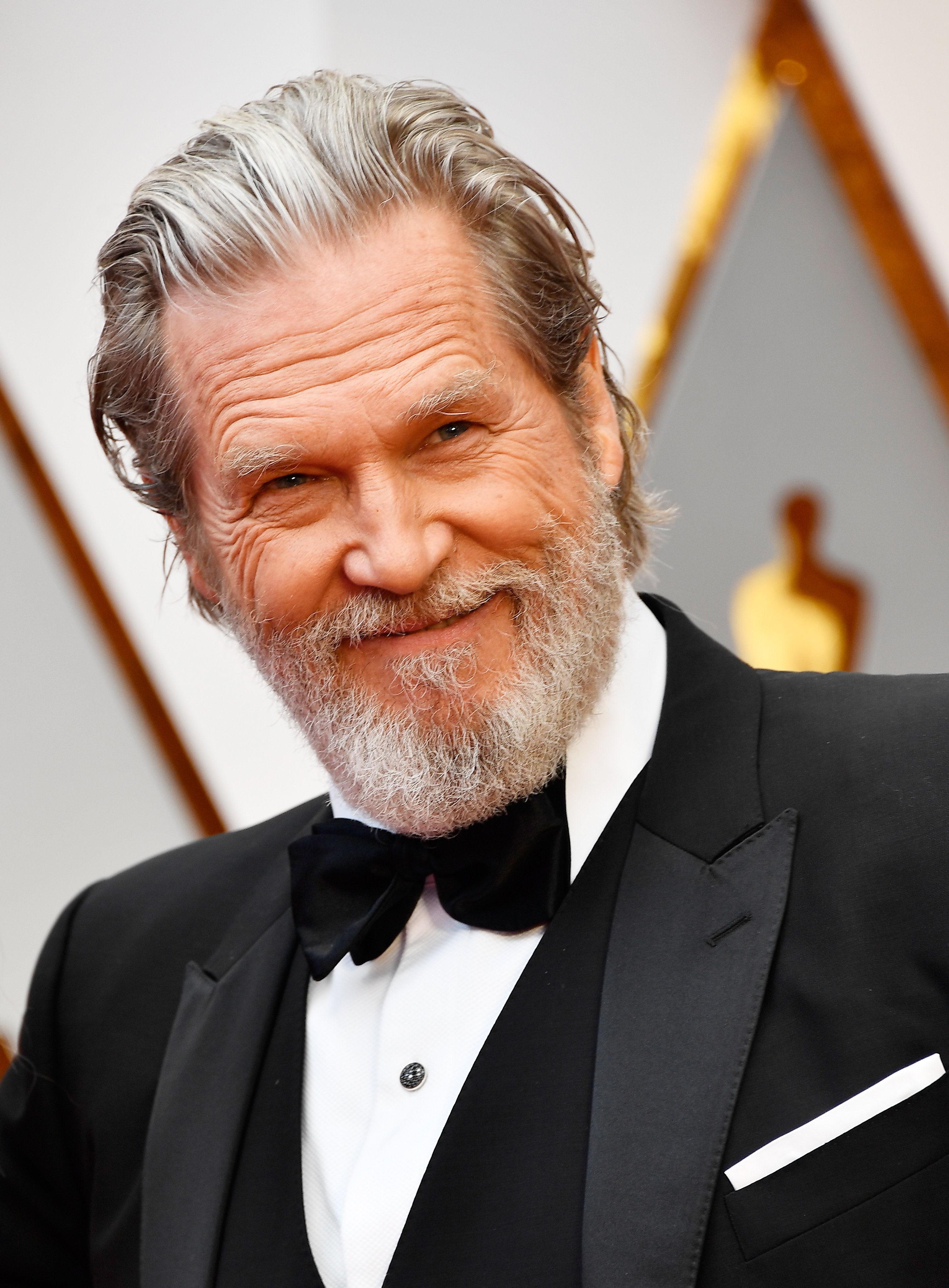 Actor Jeff Bridges at Hollywood and Highland Center on February 26, 2017 | Source: Getty Images
He recalls doing a scene with his costars when his eyes settled on a waitress. She was so gorgeous he could not take his eyes off her. She had beautiful dark eyes and, surprisingly, a broken nose. He later found out that the injuries on her face were from a car accident.
And while it was love at first sight for Bridges, it wasn't for his future wife, Susan. He asked her out, but she declined the offer, saying they would see each other around as it was a small town. Fate had other plans in store for them. Bridges recalled:
"She came to the wrap party, and we danced and fell in love, and boom, that was it."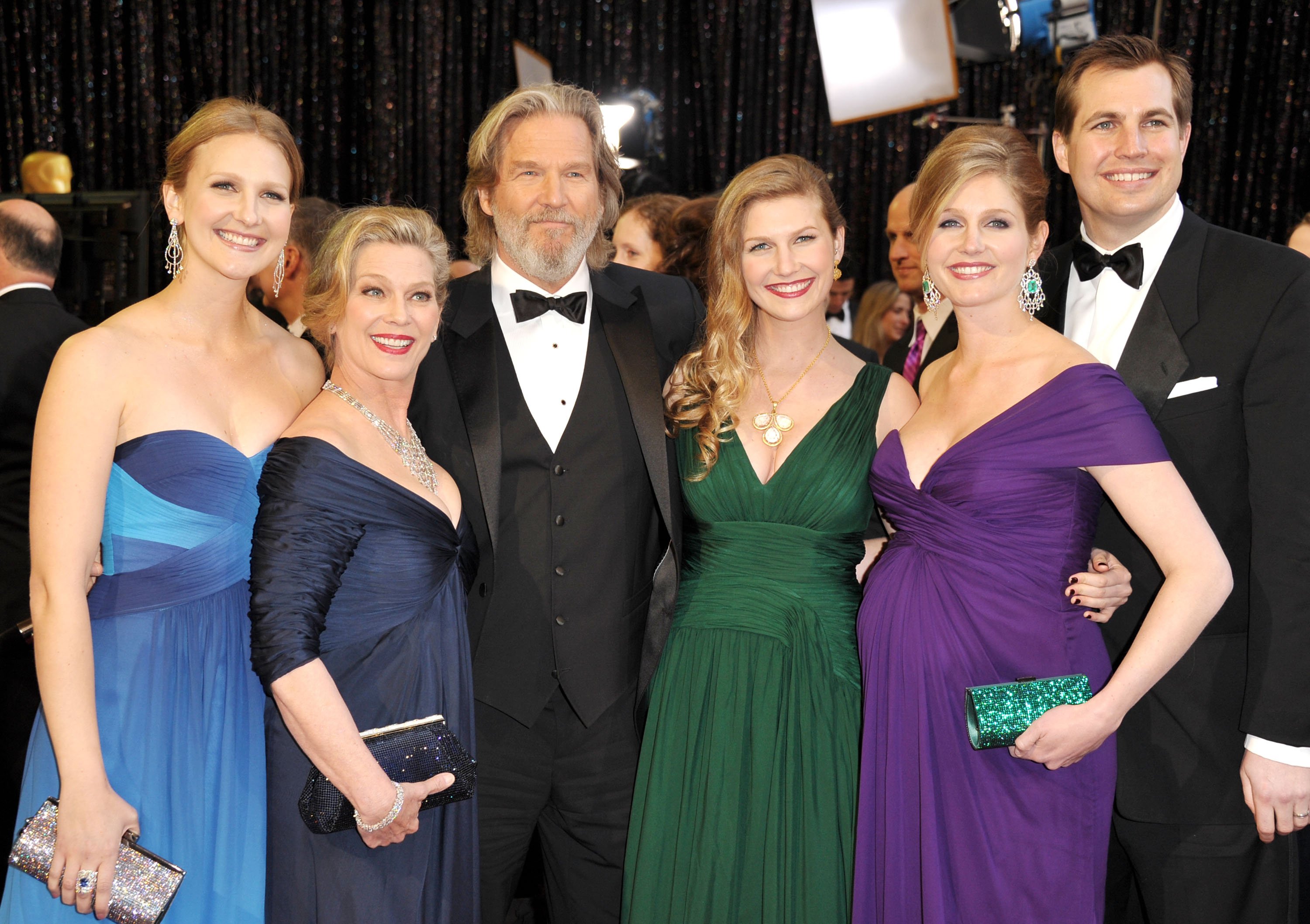 Actor Jeff Bridges at the Kodak Theatre in Hollywood California on February 27, 2011 | Source: Getty Images
They had their first date after "The Crazy Heart" actor asked her to join him when meeting with a real estate agent about a ranch house. On June 5, 1977, they married and later welcomed three daughters; Haley Roselouise, Isabelle Bridges, and Jessica Lily.
CANCER DIAGNOSIS AND CONTRACTING COVID
With a perfect career, marriage, and family, Bridges seemed to have it all. However, things would soon take an unexpected turn when the couple faced one of their biggest challenges after he got a Lymphoma cancer diagnosis. He announced on his Instagram in October 2020:
"I have been diagnosed with Lymphoma. Although it is a serious disease, I feel fortunate that I have a great team of doctors, and the prognosis is good."
He shared that he would start treatment and keep his fans posted on his recovery. He thanked his family and friends for their love and support, saying he was profoundly grateful.
In a photo commemorating his 71st birthday two months later, a bald Bridges held his puppy, Monty, on his lap and smiled into the camera. The caption accompanying the picture said he was "feeling good."
His tumor had shrunk, and he was doing fantastic, but then more sad news trickled in. In January 2021, Bridges says he got a letter from the center where he received cancer treatment.
The letter said that he might have been exposed to the Covid-19 virus. Soon after, he shared an ambulance with his wife, and she, too, caught the virus. His wife spent five days in the hospital, but Bridges, whose immunity was down due to the chemotherapy, stayed five weeks.
His stay at the hospital was challenging, and he could not make any decisions about his healthcare, so his wife and physician had to step up and make the choices for him. While there, he came to a profound realization. He recalls:
"While I had moments of profound pain (screaming singing — a sort of moaning song all through the night) getting close to the pearly gates, all in all, I felt happy and joyous most of the time. This brush with mortality has brought me a real gift."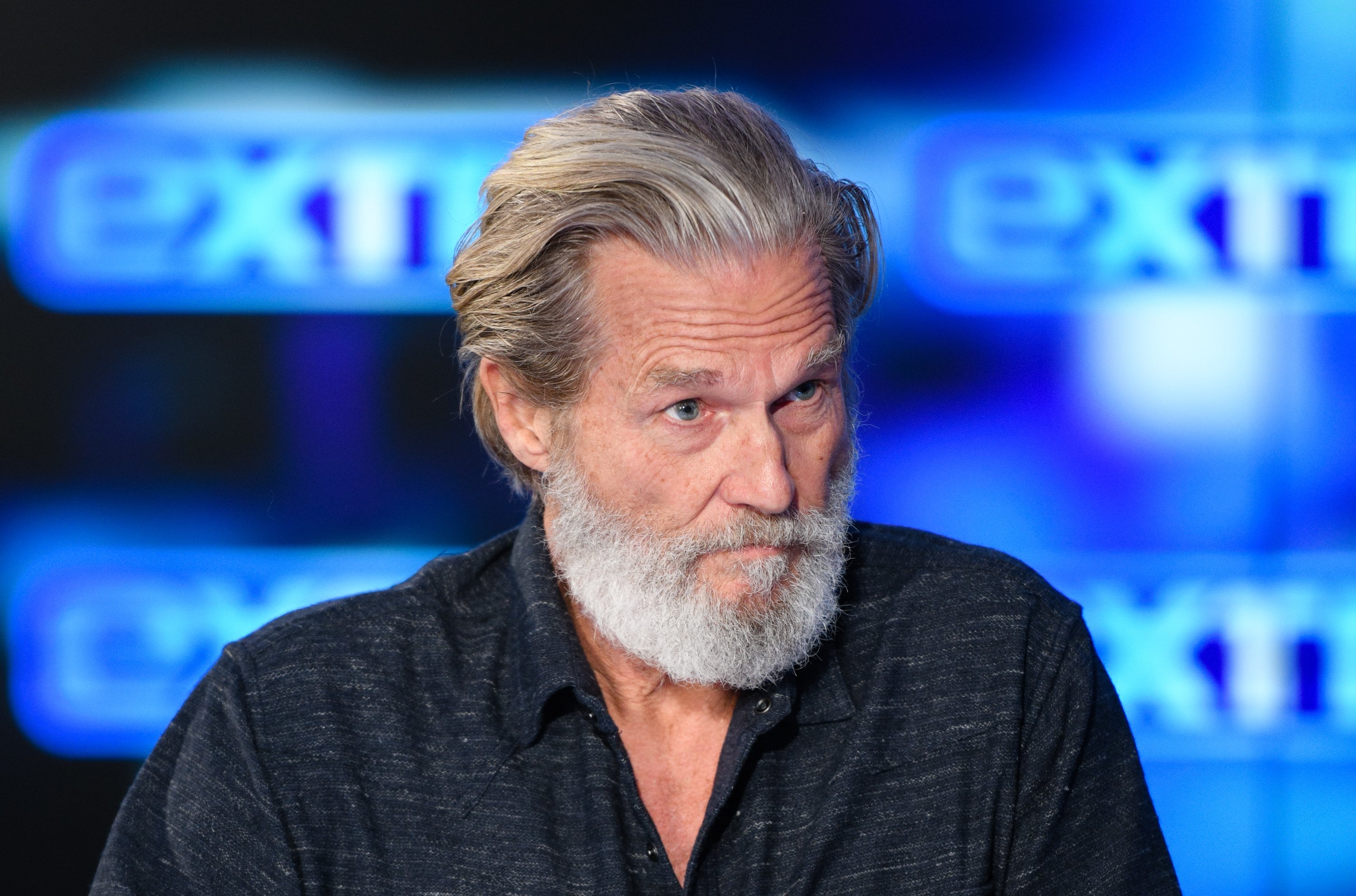 Actor Jeff Bridges at Burbank Studios on December 13, 2019 in Burbank, California | Source: Getty Images
For months, the "Heaven's Gate" star could not walk unassisted, but he had a goal in mind that kept his spirits up. His daughter, Haley, was getting married in the summer, and Bridges was adamant about walking her down the aisle, whatever it took.
JUST IN TIME TO WALK HIS DAUGHTER DOWN THE AISLE
In his September 2021 health update, Bridges shared that the tumor had shrunk to marble size, and Covid was history. He had worked with his therapist, who concentrated on getting him off oxygen. But his focus on his goal helped a great deal in aiding his recovery. He shared:
"I had a goal - walking my daughter, Haley, down the aisle. Thanks to Zach [Wermers, physical therapist] and my terrific medical team, I was able to not only walk Hay down the aisle but do the father/bride dance with her without oxygen."
And dance they did! In the video posted on his website, a tuxedo-clad Bridges and his daughter enjoyed a father-daughter dance, singing along to Ray Charles' "Ain't That Love" as the wedding guests behind them cheered on.
And even if he'd put his sick days behind him, Bridges did not forget to thank the medical team that had worked tirelessly to get him back on his feet and, in time too, to dance with his daughter.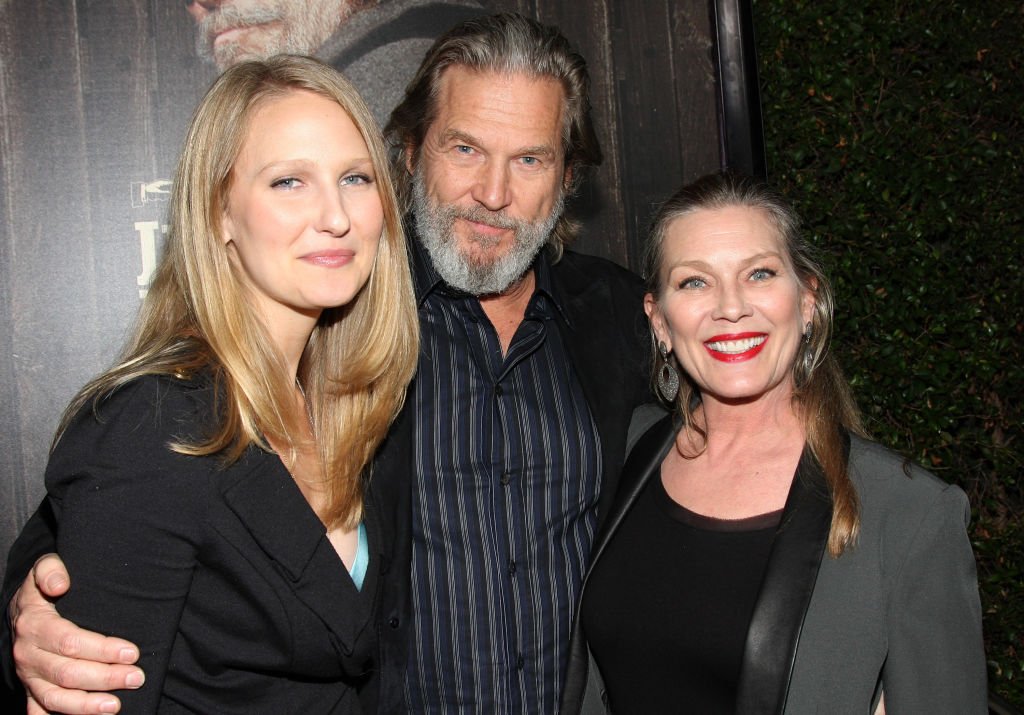 Haley Roselouise Bridges, Jeff Bridges, and Susan Bridges at the Academy of Motion Picture Arts and Sciences on December 9, 2010 in Beverly Hills, California. | Source: Getty Images
He thanked his admit nurse Yasmine Stone, oxygen management nurse Tanya Heaton, occupational therapist Ryan Lewis, and physical therapist Zach Wermers, adding:
"I want to give Zach a special shout-out. He helped me achieve two goals: walking my daughter down the aisle at her wedding and dancing with her without oxygen."
RECOVERY GOALS AND GETTING BACK TO WORK
The road to recovery has not been easy, but Bridges is grateful for his competent medical team, family, and friends who supported him. His most significant support, however, was his wife.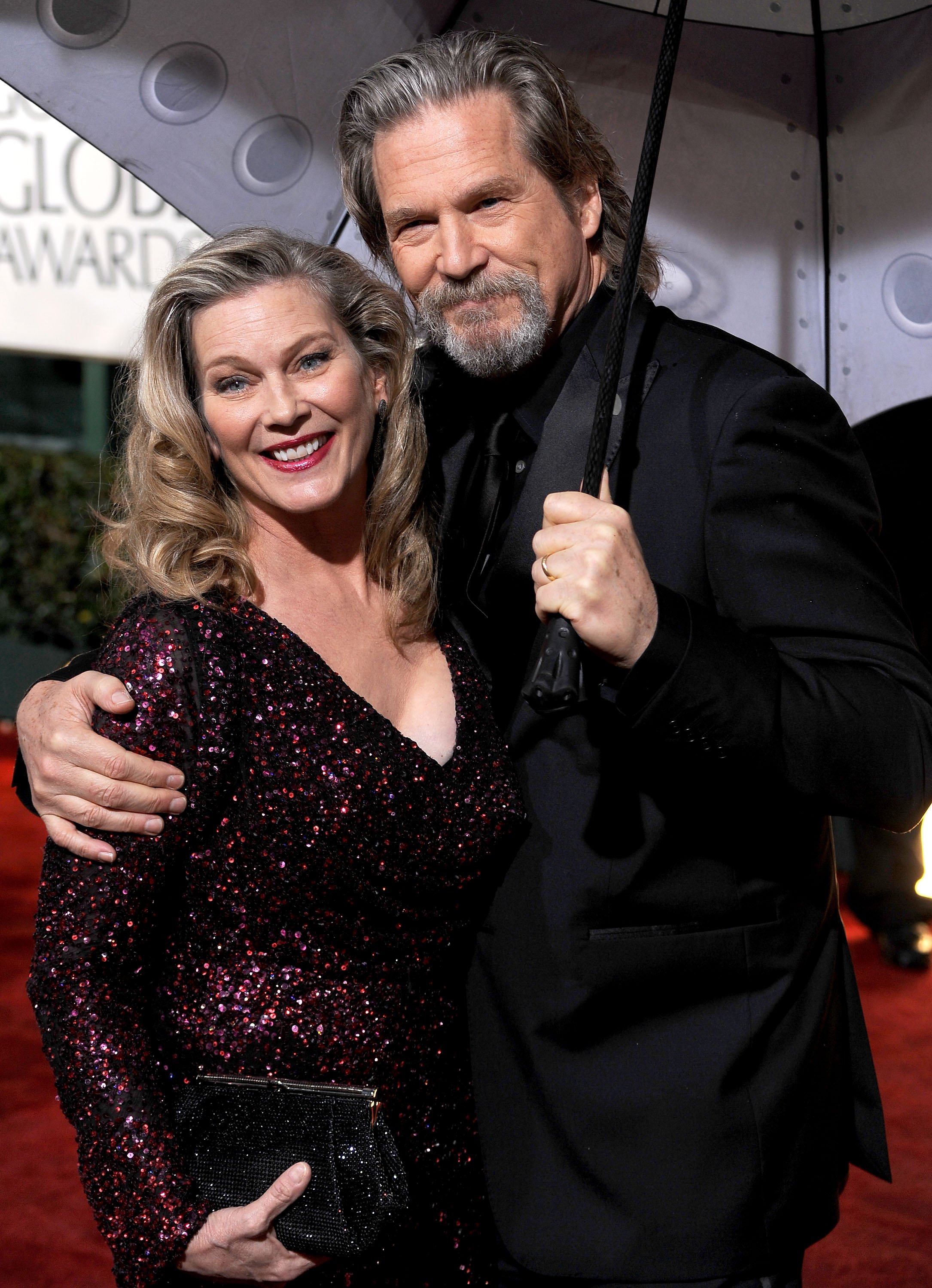 Actor Jeff Bridges atnd his wife Susan Bridges at The Beverly Hilton Hotel on January 17, 2010 | Source: Getty Images
Susan stood by her husband's side throughout the recovery journey, even setting goals for him to achieve. She had dreams for her husband, which slowly became a reality as he now has his everyday life back. She shared:
"My dream was to see Jeff get out of bed, walk, and live a normal life again."
Bridges disclosed he was eager to get back to working on the upcoming, highly-anticipated FX series "The Old Man," where he plays Dan Chase. His goals are slowly actualizing as he rejoined the cast on March 22, 2022, where he told reporters he felt "terrific."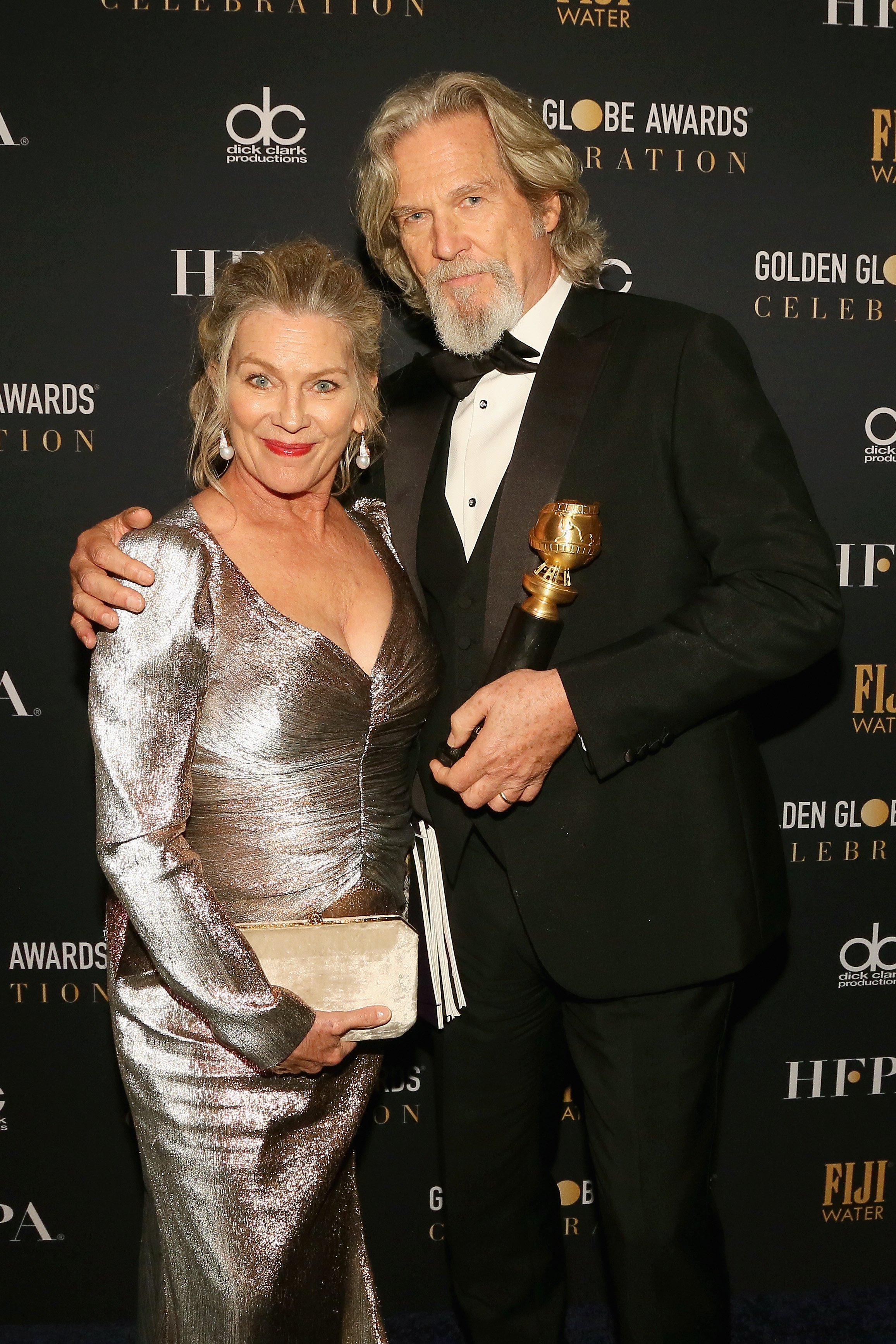 Actor Jeff Bridges atnd his wife Susan Bridges on January 6, 2019 in Los Angeles California | Source: Getty Images
The team was working on the FX series in 2020, but production was shut down due to the pandemic and again when Bridges fought cancer. He thanked the cast members, crew, and other directors for their support during his sickness, saying:
"As far as I'm concerned, FX and all of the team were so considerate and gave me all of the time I needed to heal and all the support I needed."
Bridges is now officially back on the job in the spy drama that marks his first recurring role in the last half-century and his first screen project since his cancer diagnosis. The series premieres on June 16, 2022, featuring two of seven episodes.
Please fill in your e-mail so we can share with you our top stories!
The information in this article is not intended or implied to be a substitute for professional medical advice, diagnosis or treatment. All content, including text, and images contained on news.AmoMama.com, or available through news.AmoMama.com is for general information purposes only. news.AmoMama.com does not take responsibility for any action taken as a result of reading this article. Before undertaking any course of treatment please consult with your healthcare provider.