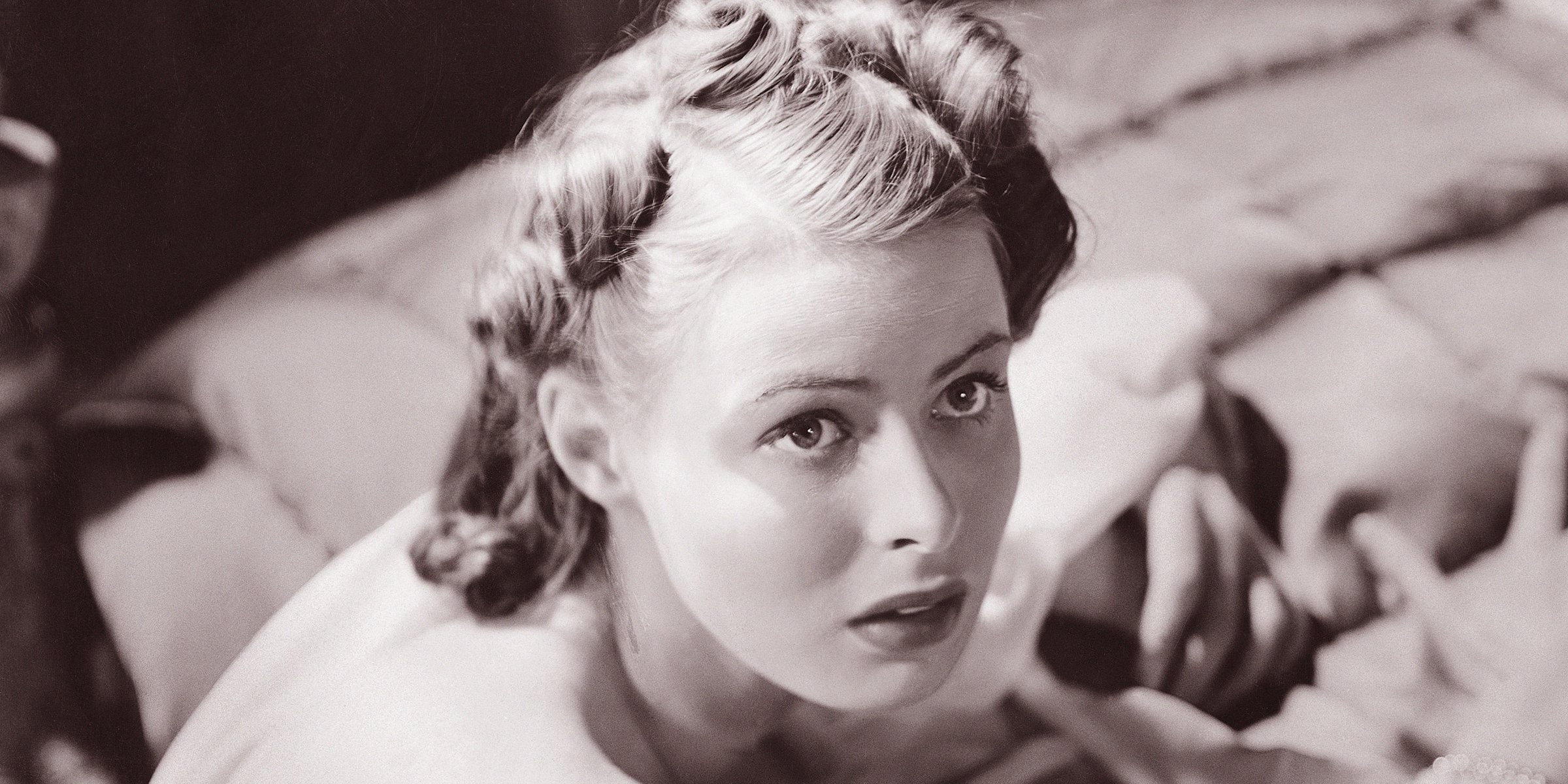 Getty images
Ingrid Bergman Asked Husband for a Divorce Twice — He Refused until She Birthed a Child That Was Not His
Ingrid Bergman enjoyed success in her career and marriage to Petter Lindstrom for years. However, when their marriage hit rock bottom, he would not grant her divorce even after she begged many times.
The "A Matter of Time," actress met her future husband, Petter Lindstrom, in 1933 when she was only 18. Lindstrom was 25 and possessed qualities that would make any 18-year-old fall in love.
He had a good sense of humor, was a magnificent dancer, a fine sportsman, and owned a car. He had the looks and an excellent job as a dentist. It was not long before Bergman was head over heels in love with him.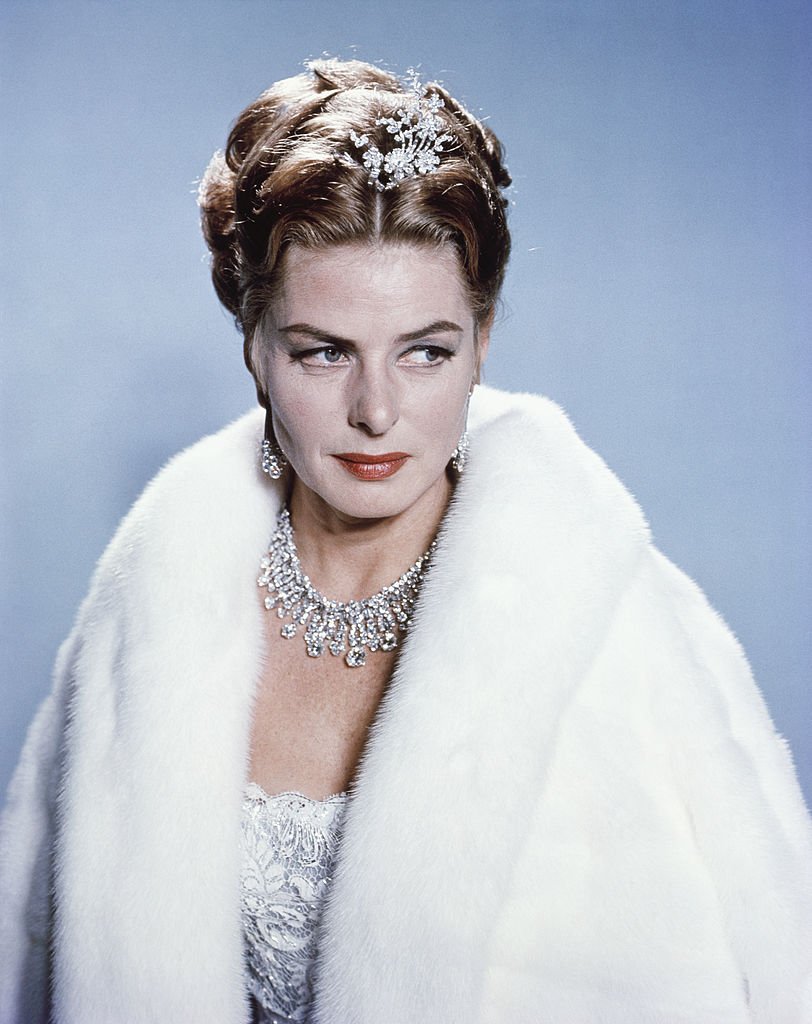 Portrait of the actress Ingrid Bergman in 1960 | Source: Getty Images
Bergman and Lindstrom met shortly after her 18th birthday when her cousin asked her to accompany them on a night out at The Grand Hotel. There would be three of them, and Lindstrom would meet them there. Even as she tried resisting the offer, she knew deep down that she wanted to go.
The three sat at a table and waited for Lindstrom, who took his time coming, and when he finally arrived, he sat down beside Bergman and said: I like your hair," then added:
"What a deep voice you have… What a beautiful voice."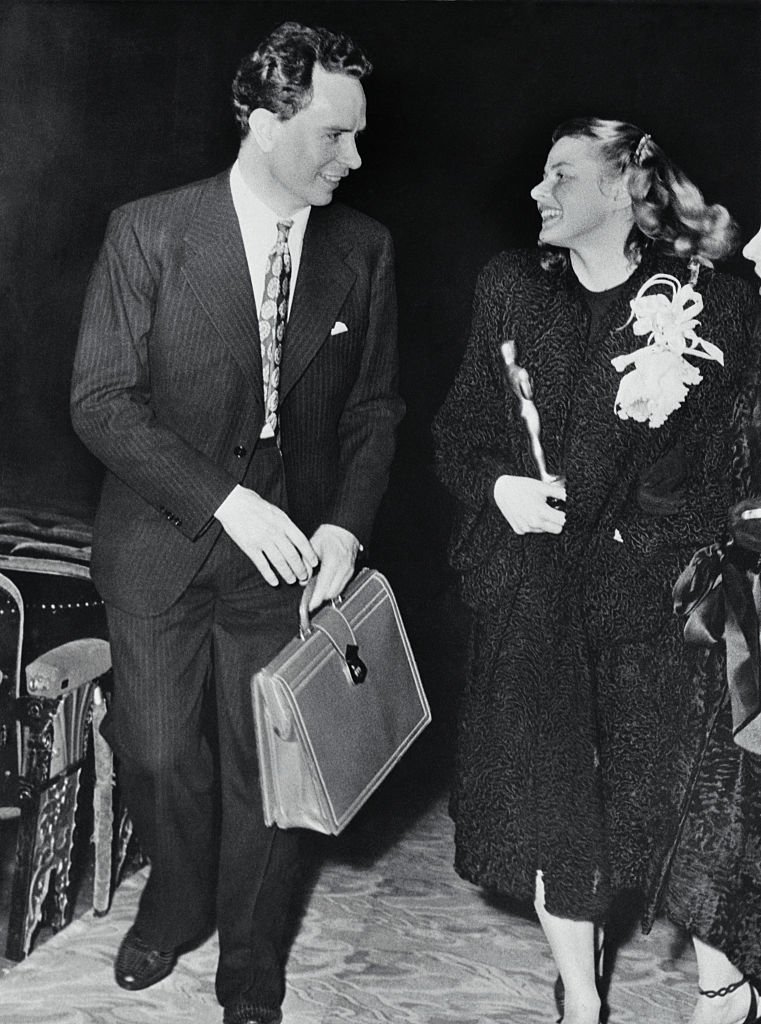 Ingrid Bergman holding her "Oscar" is accompanied by her husband Dr. Peter Lindstrom as they leave Hollywood's Grauman's Chinese Theatre | Source: Getty Images
His compliments made her feel better, and the foursome danced the night away before heading home. Lindstrom wanted them to go out again a few days later, and Bergman was quite impressed with the prospects of another "date" with him.
They began going out more often, going on long walks and cross-country skiing. Even though Bergman initially felt it was not in Lindstrom's plan to marry an actress, she soon realized that the young dentist had fallen in love with her. Bergman would recall:
"He fell in love without almost realizing what was happening."
BERGMAN GETS ENGAGED AND MARRIED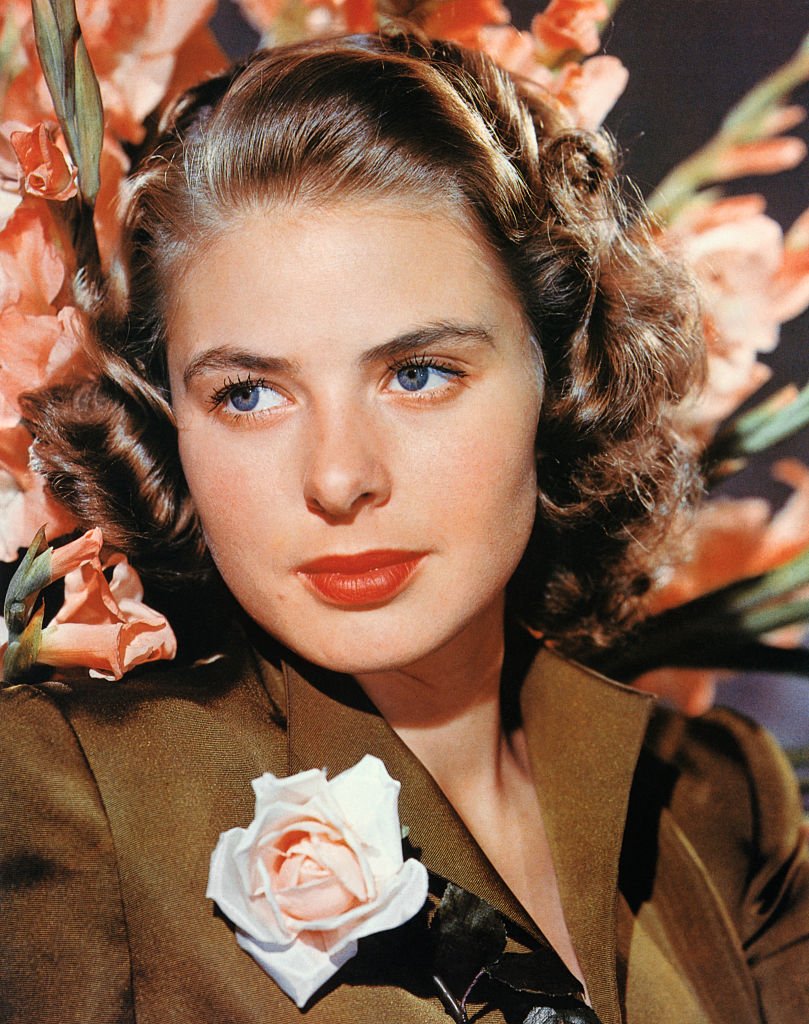 A portrait of Swedish actress Ingrid Bergman | Source: Getty Images
After spending plenty of time together, Lindstrom knew it was time to pop the question, and he would do it in style. The engagement rings were just how she'd dreamed they would be — real platinum.
The design featured two lines engraved all around it, swinging up and down to indicate the highs and lows in marriage but never breaking. They took a memorable trip to a small church in Hamburg where her parents had married and exchanged their rings there.
But that was not all. Bergman wanted her wedding dates to be on the seventh day of the seventh month and with a seven at the end of their wedding year. In the old-fashioned Swedish days, you would be engaged for a year to see if you were suited for each other as a couple.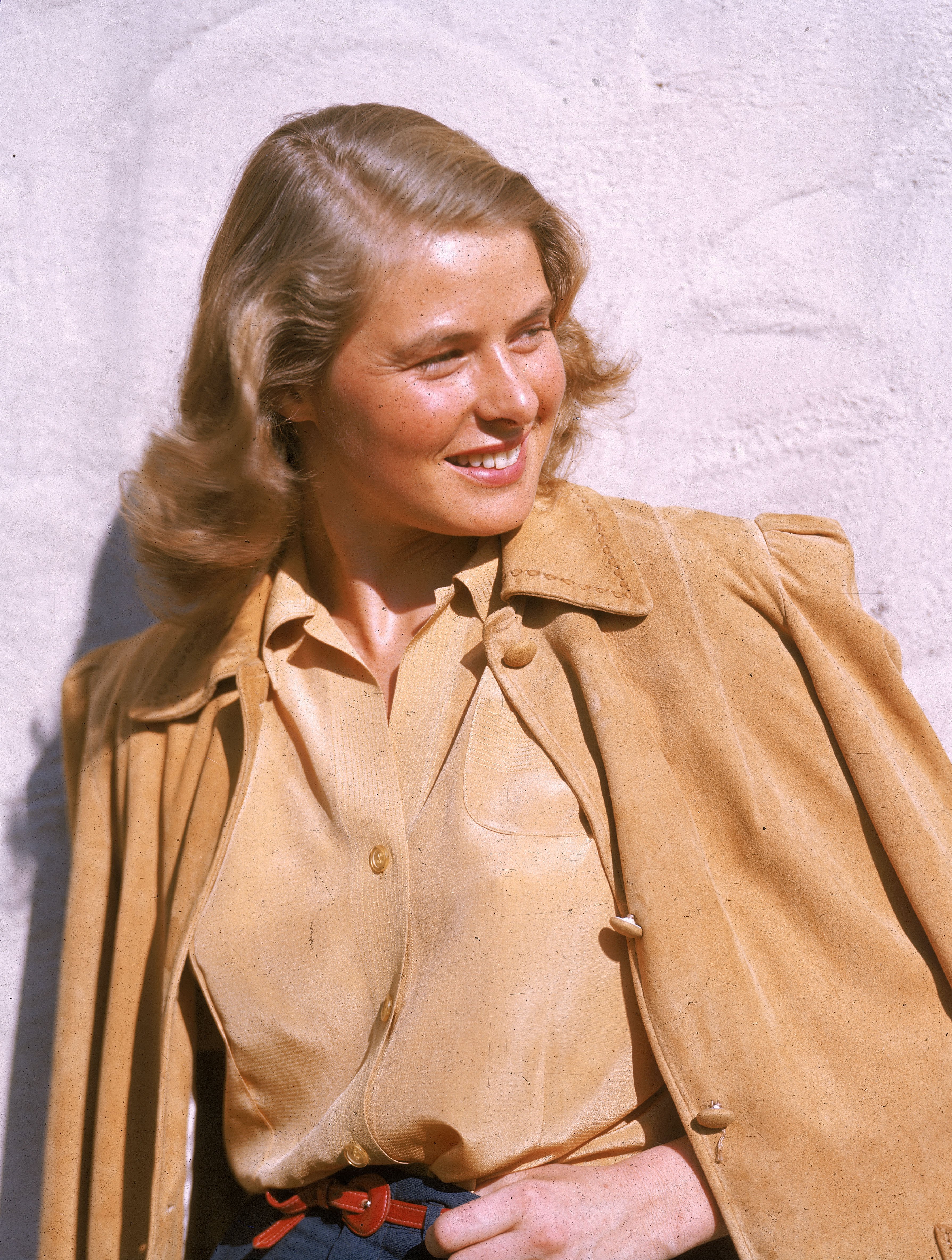 Actress Ingrid Bergman in 1945 | Source: Getty Images
However, that was not to be as the Swedish picture she was working on overran, so they had to push back their wedding to the tenth. Another problem also presented itself. Lindstrom struggled with the publicity that Bergman attracted and even remembered seeing a paparazzi hiding in the bushes on their wedding day.
Lindstrom and the "Gaslight" actress married in 1937, and everything appeared to be going well. They had their first child two years later, and their careers shot to another level. Bergman won her first Oscar while her husband advanced from a dentist to lecturing in medicine, eventually becoming a renowned brain surgeon.
However, despite their lives taking that pleasant turn, the "Notorious" actress was not happy. Lindstrom often dominated and criticized her, curtailing her ability to enjoy the luxuries now at their disposal.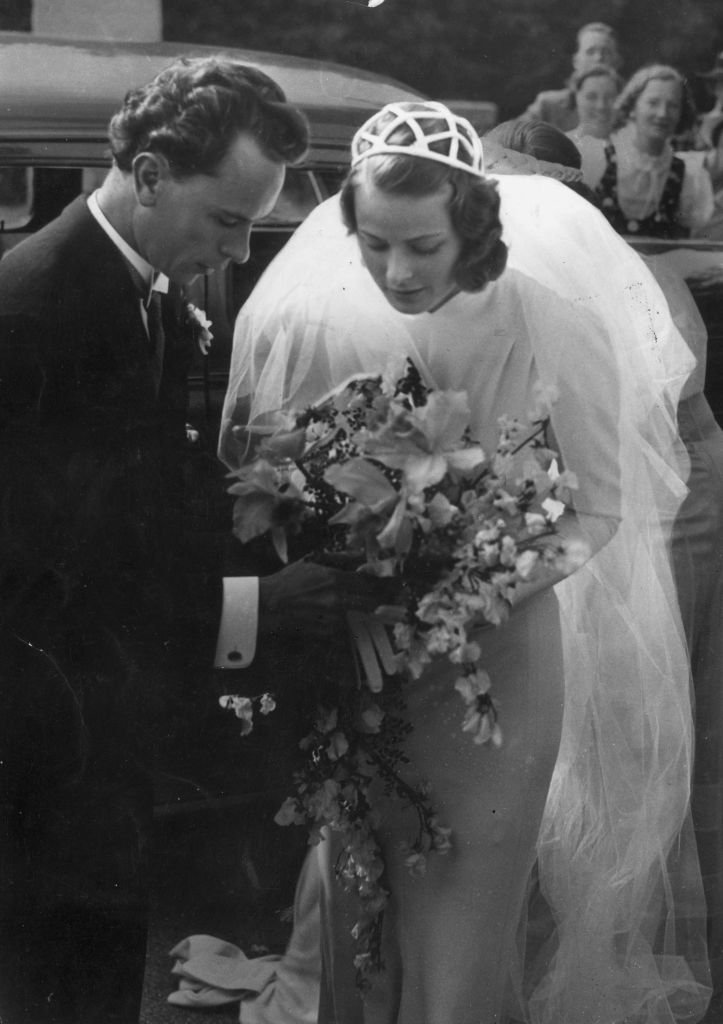 Swedish-born actor Ingrid Bergman with her first husband, dentist Dr. Petter Lindstrom, at their wedding in 1937| Source: Getty Images
She did not understand why he was frugal with their spending, yet they made enough to live a lavish life. She was slowly getting fed up with the lifestyle she inadvertently lived.
So, Bergman suggested they consider divorce, but Lindstrom refused. He was at a loss wondering why she wanted them to get divorced, yet they had neither quarreled nor fought. But Bergman was adamant, saying:
"Here is going to be a divorce. I cannot live with a person who believes that he doesn't make mistakes."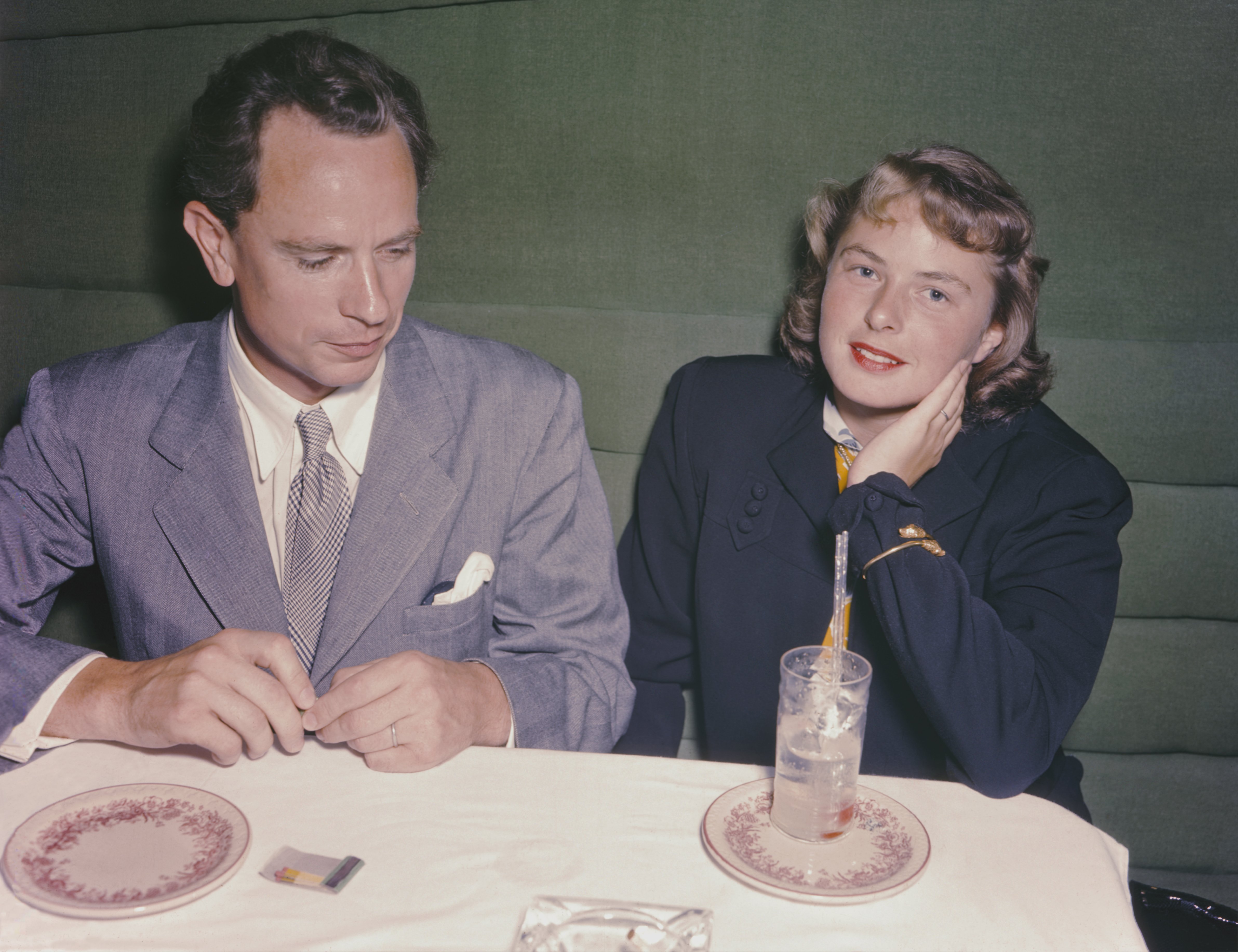 Actress Ingrid Bergman with her first husband Dr. Petter Lindstrom in 1940 | Source: Getty Images
Lindstrom could not believe his wife was asking to divorce him, and Bergman seeing no other way out, figured she had to get herself together and go somewhere she thought safe. She would disclose that she was often afraid of Lindstrom despite being married to him for a while. She thought:
"There isn't any such thing as my ever having a discussion with you. You're never going to see my side, so I won't argue with you. I'll go away."
She decided she would leave, but the thought of living in a house different from her husband did not appeal to her, and she hoped something would happen that would free her from the confines of her unhappy marriage. She did not have to wait long.
THE INFAMOUS SCANDAL THAT DESTROYED BERGMAN'S CAREER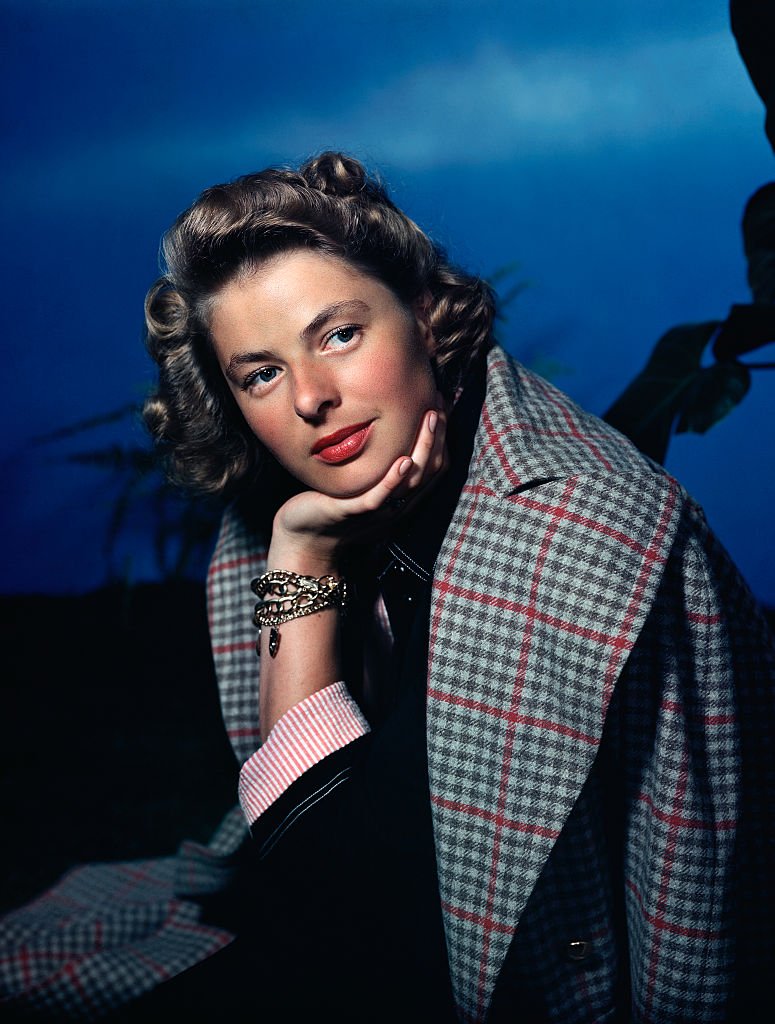 A photo of Swedish-born actor Ingrid Bergman | Source: Getty Images
In 1948, Bergman and her husband went to see Italian Director Roberto Rossellini's masterpiece "Rome: Open City." A few months later, she saw another one, "Paisa," and started obsessing over making a film with Rossellini, despite her husband's skepticism.
In 1949, the actress and her husband met Rossellini for the first time, and he suggested Bergman appear in the upcoming film "Stromboli." Bergman did not have to think twice about it.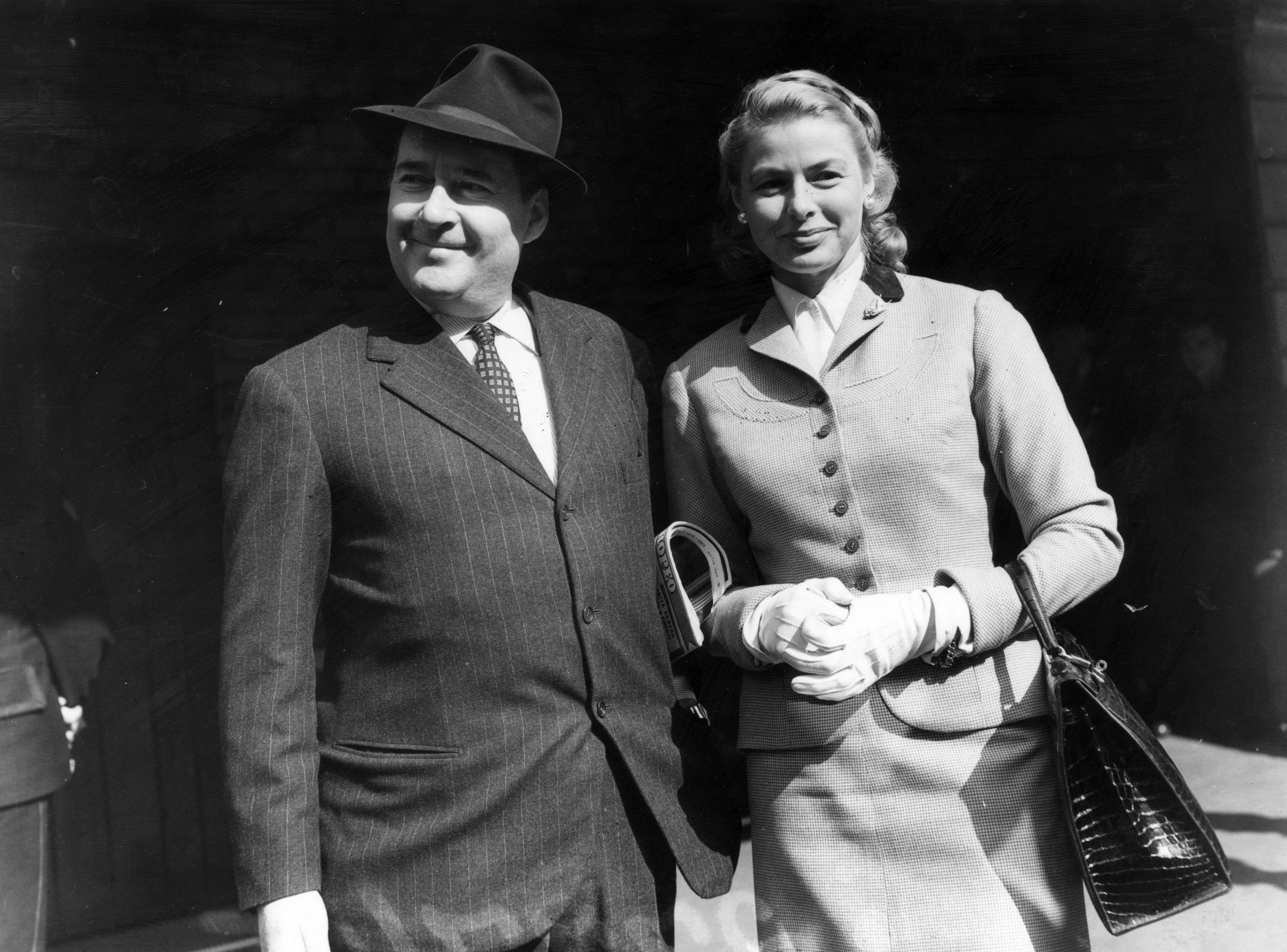 Actress Ingrid Bergman with her second husband Roberto Rossellini at London's Victoria Station on MAY 23 1956 | Source: Getty Images
While filming, people began to speculate that something more was going on between Bergman and Rossellini as they spent more time together than was necessary.
After shooting the film, the rumors came to light when Bergman declared she would not be returning to Lindstrom. She begged him again to give her a divorce and contact with her daughter, but Lindstrom was relentless.
After leaving, Bergman knew she had to make things right with Lindstrom, if only by being honest about her intentions. Writing him a letter, she said she was not looking to fall in love with someone else but somehow had. She wrote:
"I would ask forgiveness, but that seems ridiculous. It is not altogether my fault, and how can you forgive that I want to stay with Roberto?"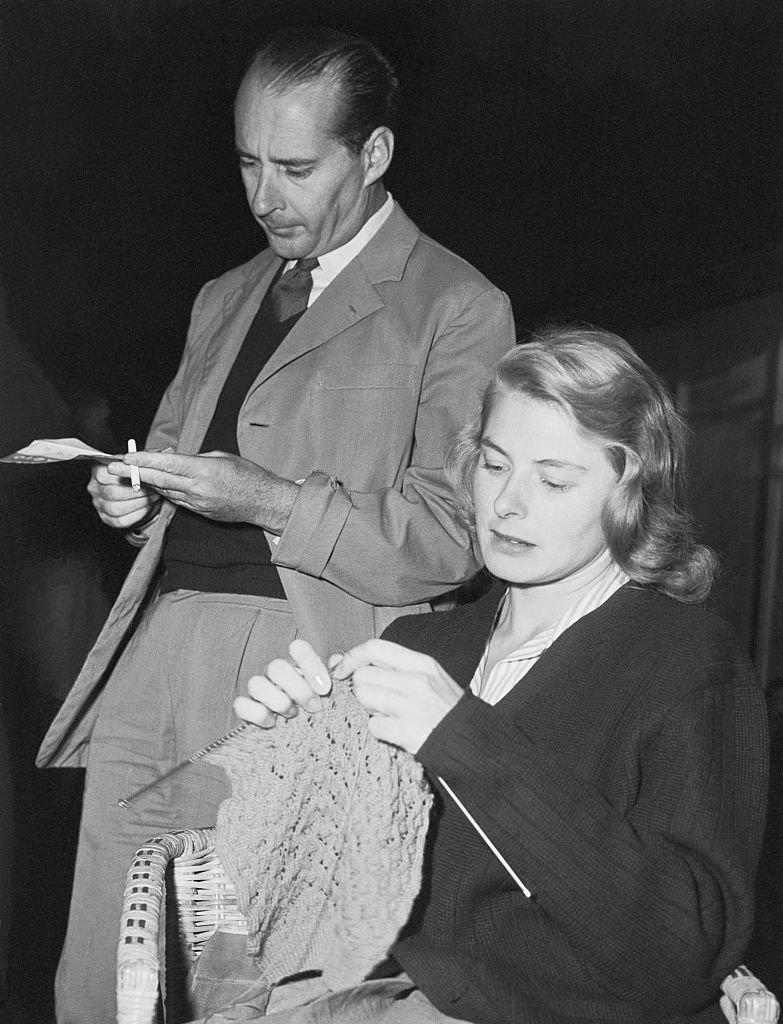 Ingrid Bergman knitting with her second husband Italian Director Roberto Rossellini beside her | Source: Getty Images
She wrote many more letters begging him to agree to a divorce, but Lindstrom would not grant her one. Rossellini even wrote to him saying:
"I have begun my divorce, and now Petter, please let us be human, understand, and have mutual respect."
A VALID REASON FOR DIVORCE
Initially, there had been no solid reason to support her need for divorce, but now there was. She was in love with Rossellini, yet Lindstrom did not consider that reason enough. He also continued denying her contact with Pia, and she had not seen her daughter in seven years.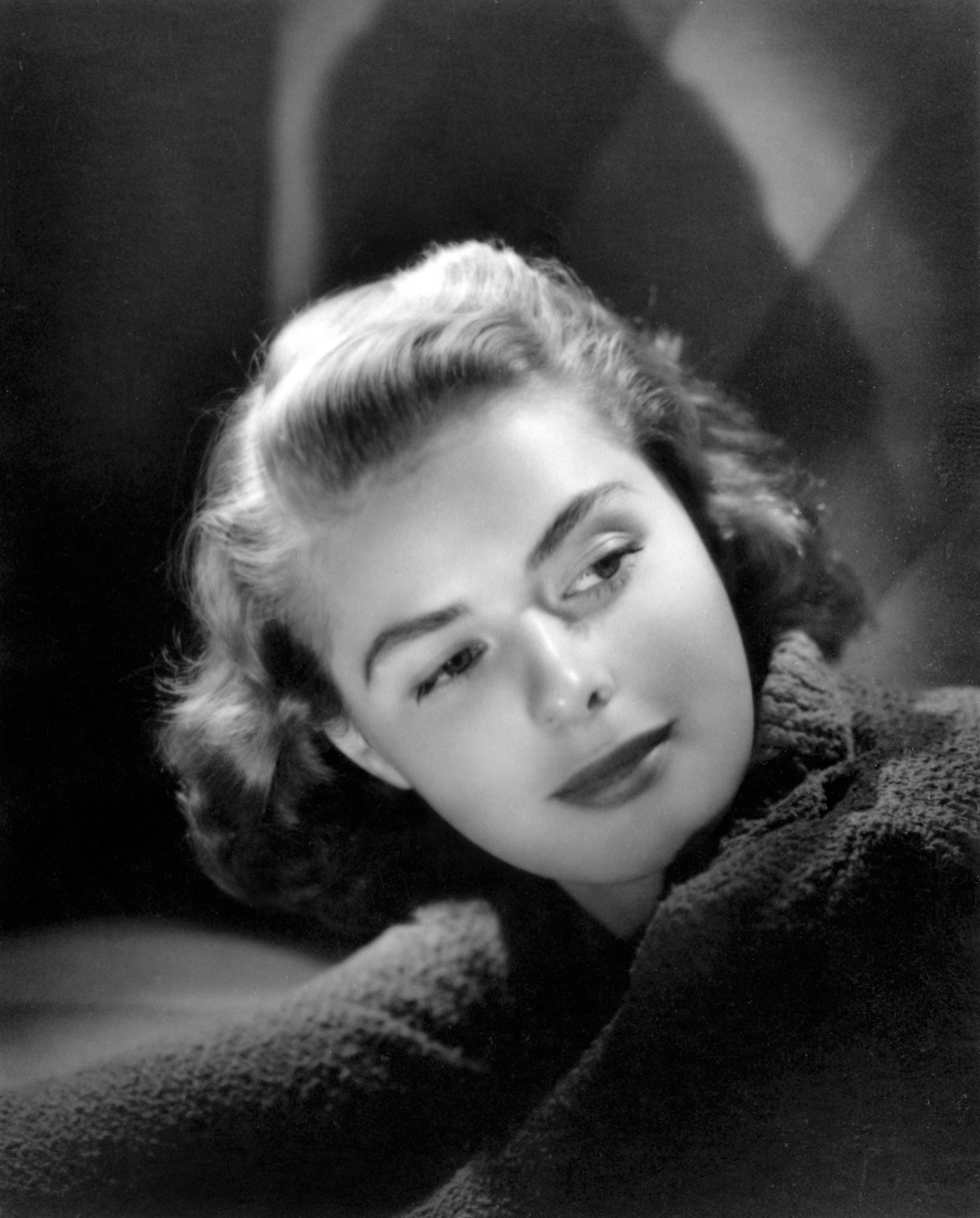 Actress Ingrid Bergman in the 1940s | Source: Getty Images
In 1949, the scandal broke. Bergman was pregnant with Rossellini's child. The news of the affair and pregnancy spread like wildfire, and her career would bear the brunt of the scandal for years.
US politicians thought the affair too scandalous for her to stay and called for her to be thrown out of the country, naming it "a horrible example of womanhood and a powerful influence of evil," which left her feeling wounded and her privacy violated.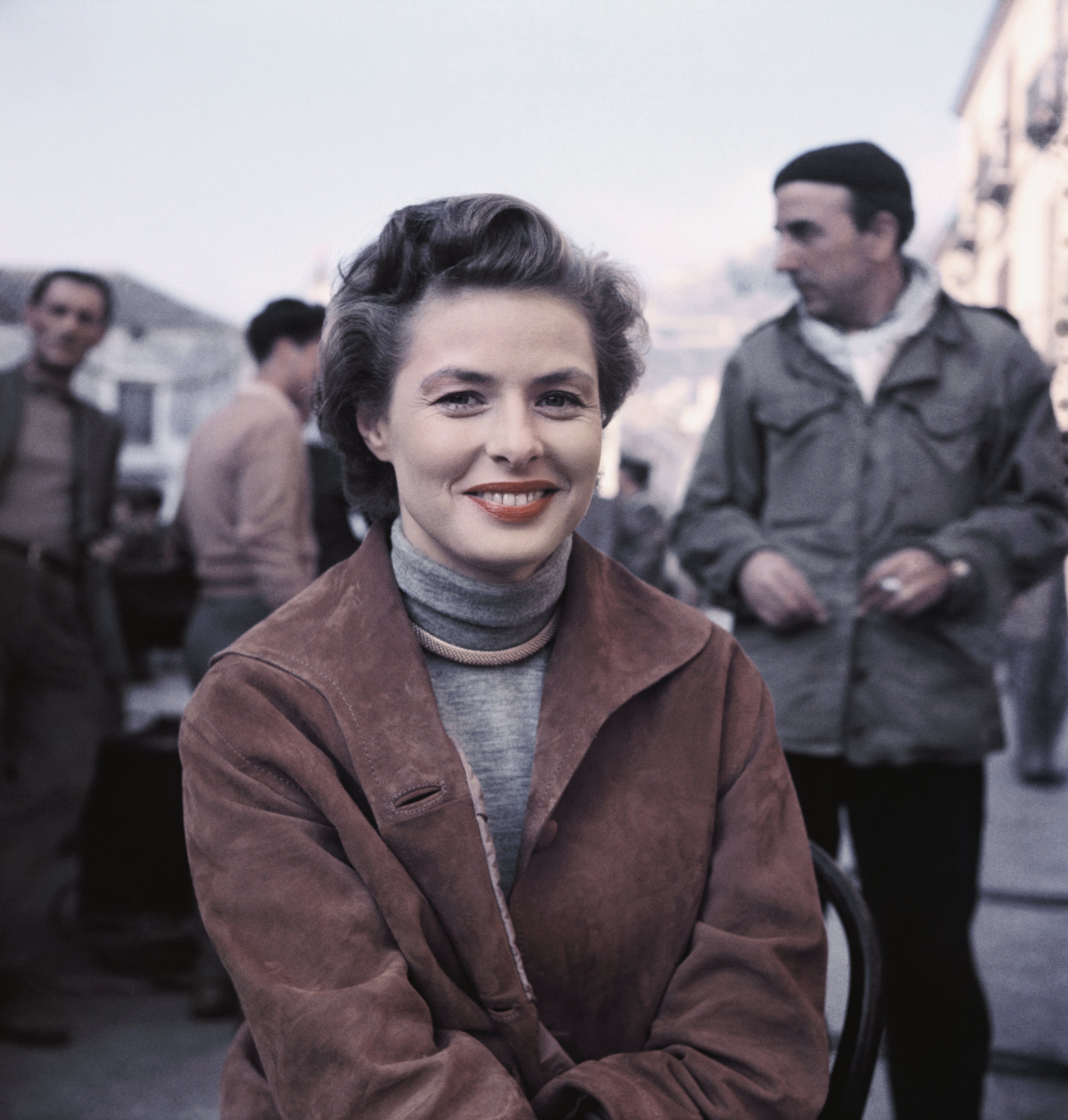 Actress Ingrid Bergman on the set on "Journey to Italy" directed by her husband Roberto Rossellini in Naples Italy in 1954 | Source: Getty Images
She had her baby, Renato Roberto, in February 1950 and, a week later, finally got a Mexican divorce, albeit by proxy. She then married Rossellini, also by proxy. Pia was only 10 when her parents split and would recall seeing her mother once in eight years. She would later say:
"I certainly didn't like the fact that she left us. But I was always close to her. I was crazy about her."
REBUILDING HER LIFE AND CAREER
Years after their scandalous affair had died down into stale news, Bergman began rebuilding her career with the help of her husband, Rossellini. The director used Bergman's beauty and misgivings to produce beautiful projects, and the pair became a powerful movie duo.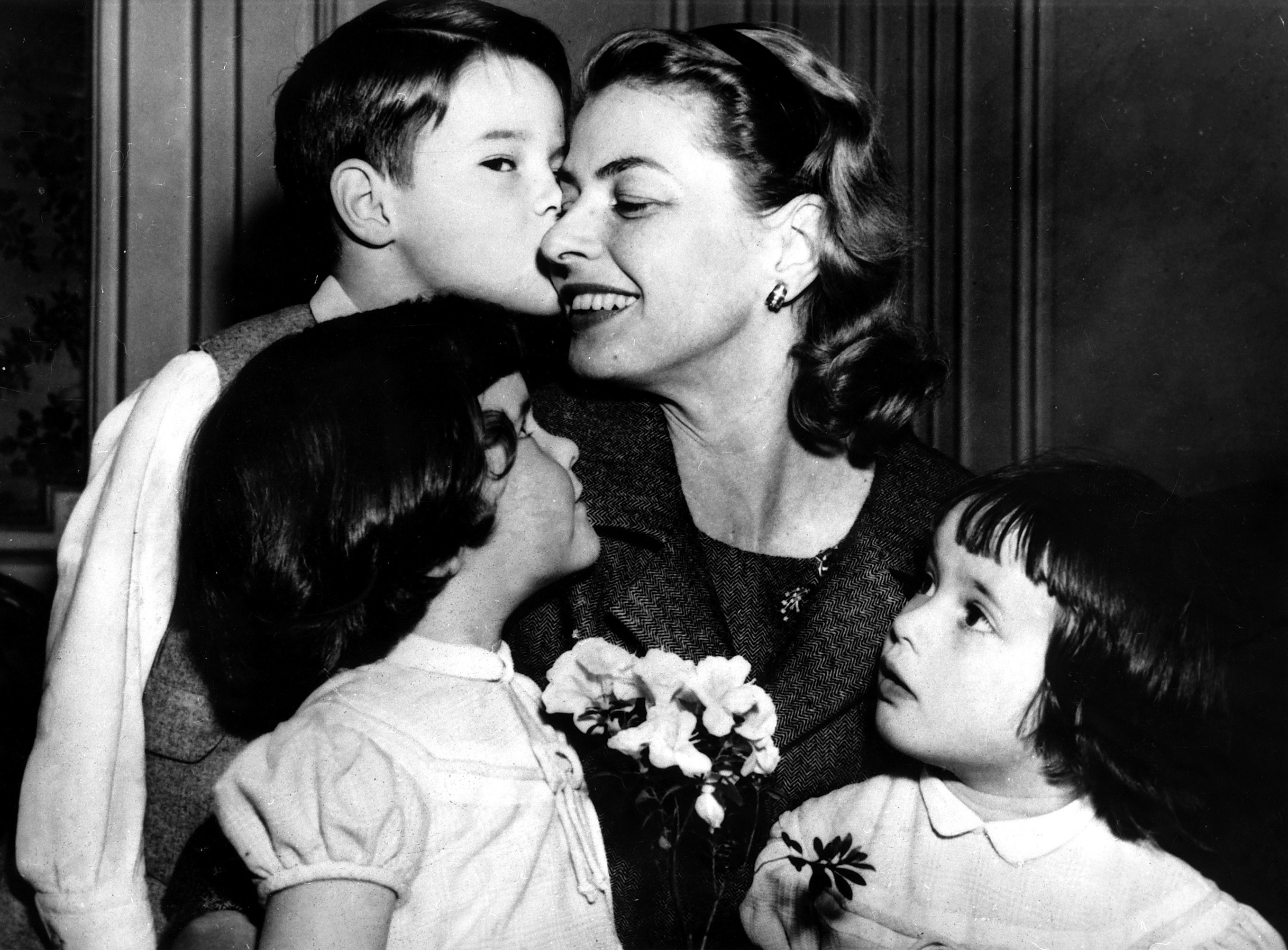 Actress Ingrid Bergman with her children Renato, and twins Ingrid and Isabella. | Source: Getty Images
They also became parents to twin daughters, Isabella and Ingrid. And even though the girls claimed that their parents were incredibly in love with each other, their marriage did not last very long.
The external pressure was too much for the couple, and they divorced in 1957. Ingrid said of her parents' marriage: "It practically destroyed them from a professional point of view, but they remained wonderful friends."
Please fill in your e-mail so we can share with you our top stories!