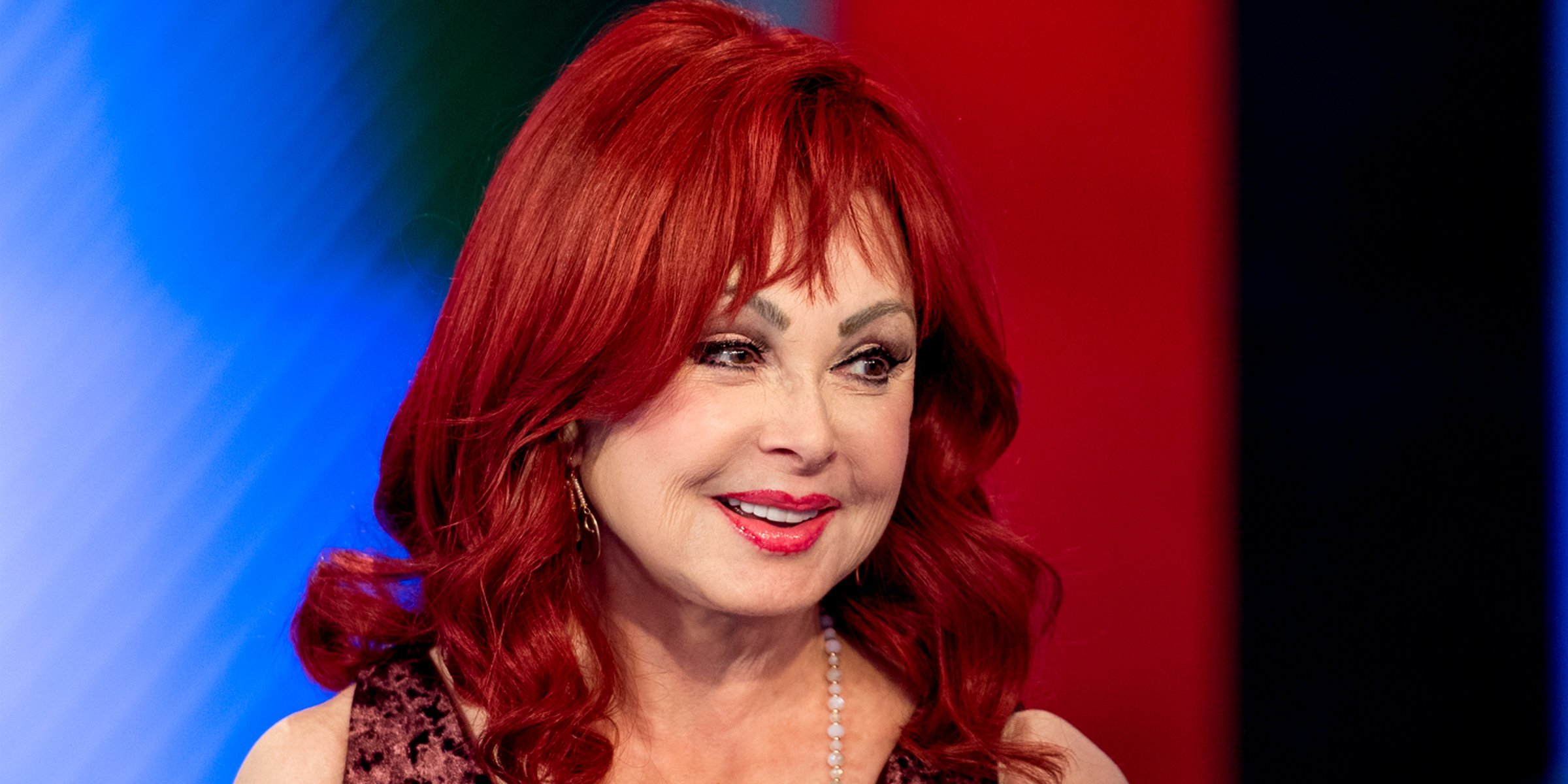 Naomi Judd | Source: Getty images
Naomi Judd's Kids Were 'Shattered' After Her Death - She Was Estranged From Daughter Whom Gave Birth in Her Teens
Naomi Judd knew nothing less of success in her music career. However, her relationship with her daughters was nothing to write home about. Nevertheless, her demise left them devastated.
Naomi Judd is a household name. With a music career spanning decades, she received numerous awards for her work, including several chart-topping singles alongside her daughter Wynonna, with whom she created the two-person band "The Judds."
But life was not always a walk in the park for Judd. After getting pregnant at 18, her boyfriend and the father of her first daughter, Charles Jordan, abandoned her, and she had to raise her by herself.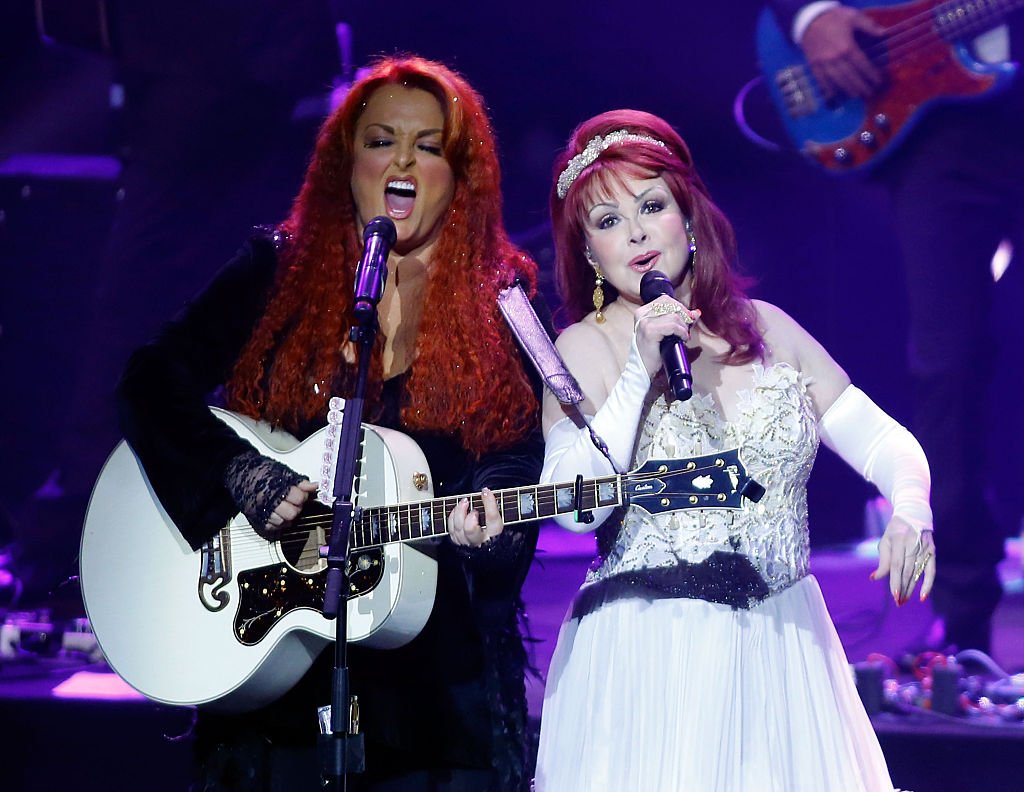 Naomi Judd and Wynonna Judd [Left] at The Venetian Las Vegas on October 7, 2015 in Las Vegas, Nevada.| Source: Getty Images
Unfortunately, her troubles did not end there. Four years later, in 1968, she married Michael Ciminella and gave birth to a second daughter, Ashley. However, the marriage was short-lived, and they parted ways only four years later.
RAISING TWO GIRLS ON HER OWN
The end of her marriage to Ciminella meant Judd would raise her two daughters as a single mom. And it was no walk in the park. She struggled to raise the girls on her nurse's salary before becoming a singer.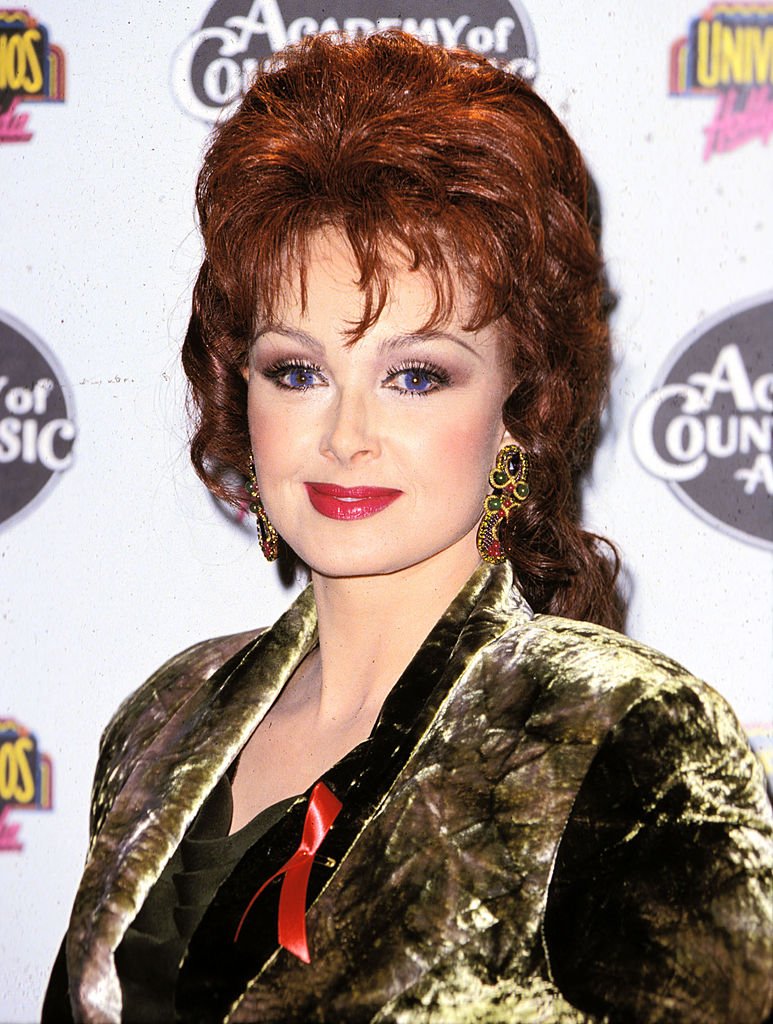 Naomi Judd during 29th Annual Academy of Country Music Awards at Universal Amphitheatre in Universal City, California, United States. | Source: Getty Images
The three would reportedly survive on second-hand clothes and sometimes without indoor plumbing or electricity in their home in poor rural Kentucky.
After the girls came home from school, Judd would help them with their homework and then embark on doing laundry. She would buy groceries with food stamps, feed her daughters, and then after the girls went to bed, Judd would work as a cocktail waitress until about two in the morning.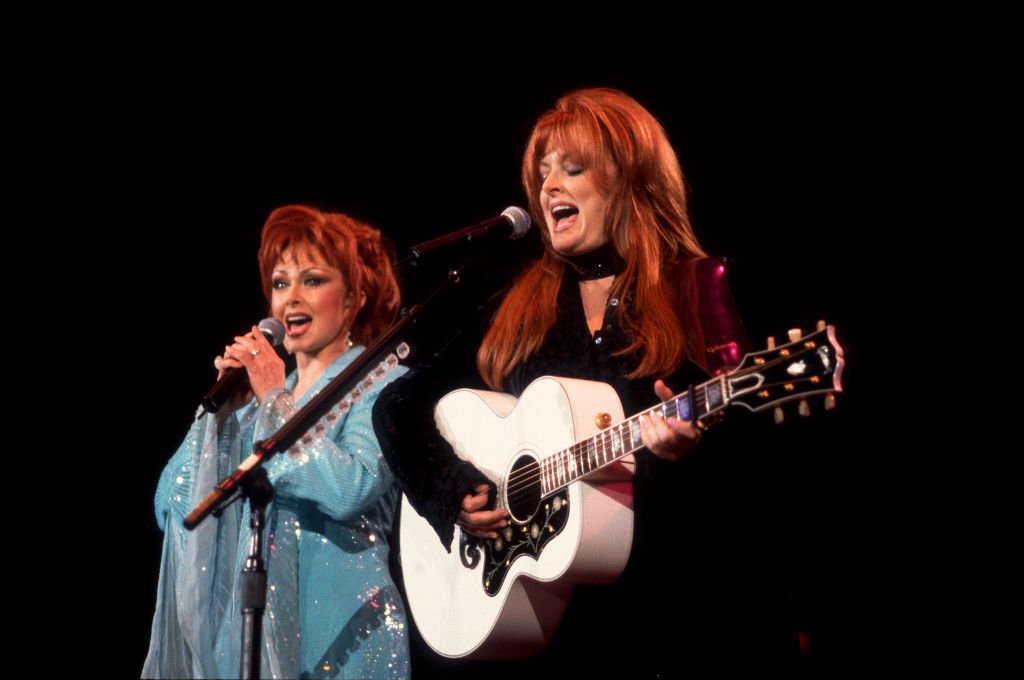 Country music duo the Judds, with Naomi Judd (left) and her daughter Wynonna, perform onstage at the Rosemont Horizon in Rosemont, Illinois, February 1, 1991. | Source: Getty Images
At 37, Judd took a leap of faith and moved to Nashville to pursue a career as a country music singer. She, alongside her then-19-year-old daughter Wynonna, formed "The Judds" and began making music, and soon after became the most popular country music duo, selling over 20 million albums and winning six Grammys.
However, her ever-rising career hit a brick wall when she was diagnosed with Hepatitis C in 1990, and she retired from show business. Her daughter soon started a solo career.
WYNONNA GOT TO KNOW HER FATHER'S IDENTITY AT 30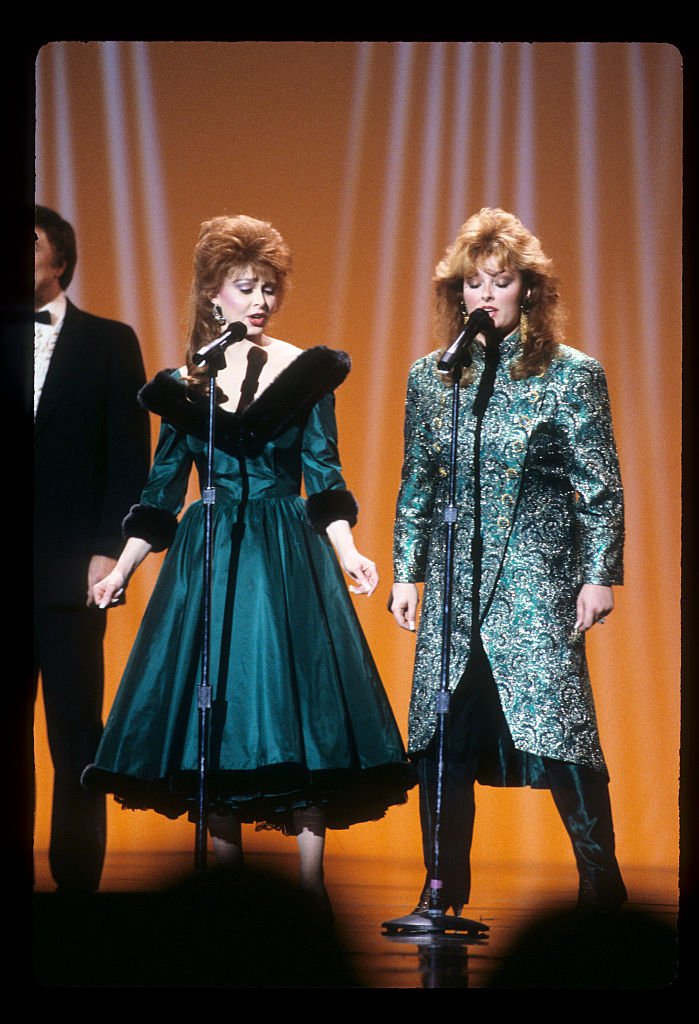 The Judds — Naomi Judd and her daughter Wynonna at The American Music Awards on January 26, 1987 | Source: Getty Images
It was hard enough for Judd to raise her kids singlehandedly but even more challenging to disclose their fathers' identities. Judd kept the secret for years, only revealing it to Wynonna when she was thirty.
This new revelation sent Wynonna reeling, and she said that nine years after learning that she and her sister did not share a father, she was still angry.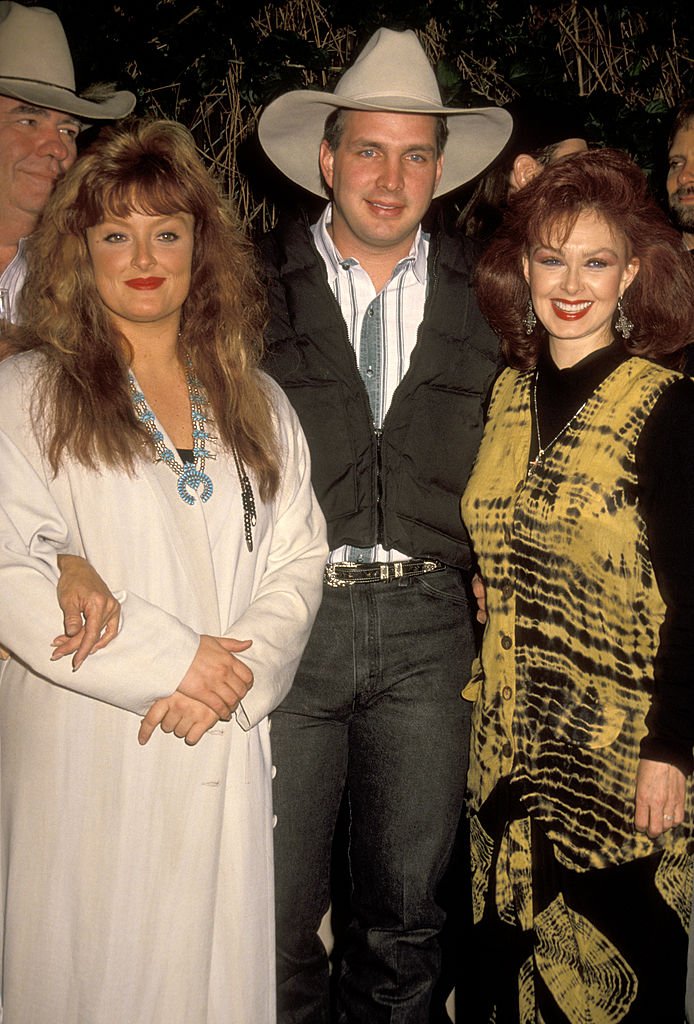 Wynonna Judd, Garth Brooks and Naomi Judd on December 8, 1990 at Universal Ampitheater in Universal City, California, United States. | Source: Getty Images
But unlike Wynonna, Ashley always knew from a very tender age that she and her sister were from different fathers. Ashley would say on Oprah:
"I don't know that I thought about it every day of my life, but there were certainly very few days that I didn't live with this secret, and I think it does something to a child."
JUDD AND WYNONNA REMAINED ESTRANGED FOR YEARS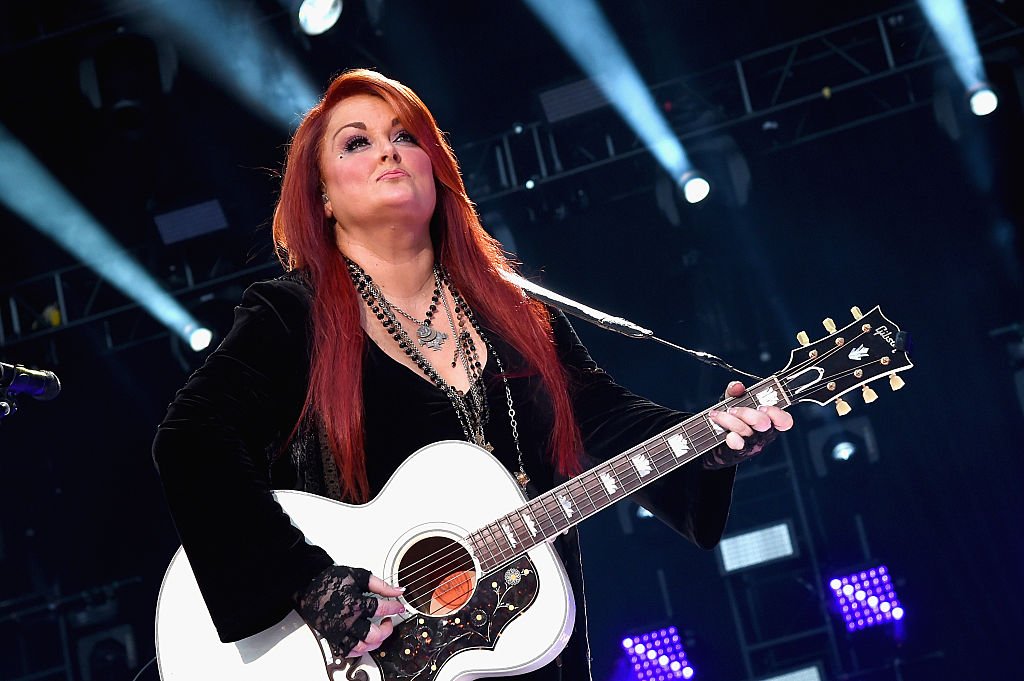 Singer Wynonna Judd of Wynonna & The Big Noise performs onstage during the 2015 CMA Festival on June 13, 2015 in Nashville, Tennessee. | Source: Getty Images
While Wynonna spent most of her formative and early adult years touring with her mother, their relationship as adults soon took a nosedive. Judd would disclose that sometimes, they just needed "a little break from each other," adding:
"From the day I knew she existed, it was the two of us against the world. Through the decades, we kind of grew up together, and I'm always telling her, 'If I'd known better, I would've done better.'"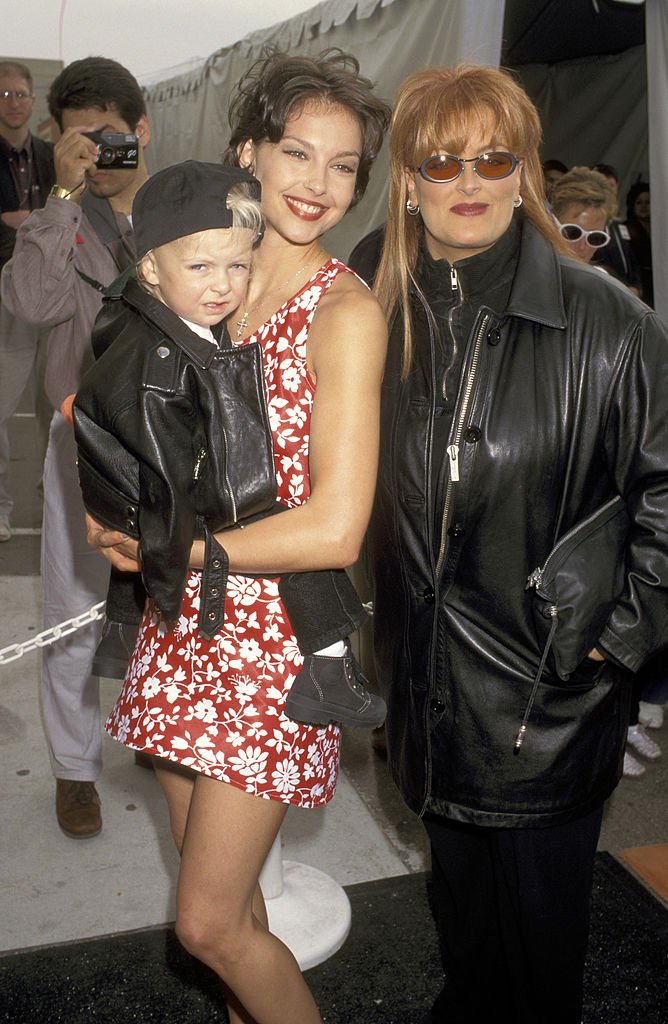 Ashley Judd, Wynonna Judd and Wynonna's Son Elijah Kelley | Source: Getty Images
"We're still a little estranged from each other," she said. "And that happens with mother, daughters." Her relationship with her daughter got so bad that Wynonna did not tell her mother when she walked down the aisle, and Judd had to find out about it in a magazine.
And while she admitted to making many mistakes in life, Judd took the path to rectify most by speaking about the hurtful things that decorated their earlier years.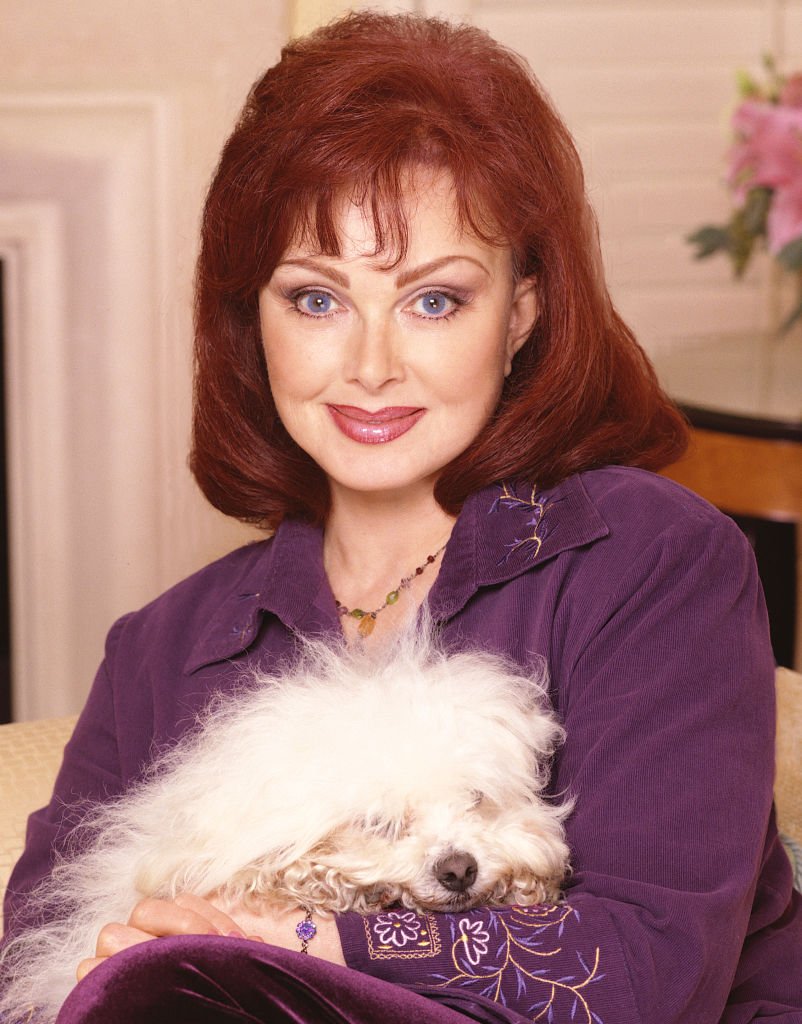 Naomi Judd poses for a portrait in 2005 in Los Angeles, California. | Source: Getty Images
However, her relationship with Wynonna is a far cry from that with her youngest daughter Ashley. Speaking on Good Morning America, Judd shared that she and Ashley were so much alike in mannerisms, adding that they both loved reading and visiting new places.
JUDD WANTED TO GIVE HER MOTHER THE BEST LIFE POSSIBLE
Despite their estranged relationship, Judd's daughters always mattered to her. She was also looking to make amends in her relationship with her mother, moving her to a nursing home facility 15 miles from her farm.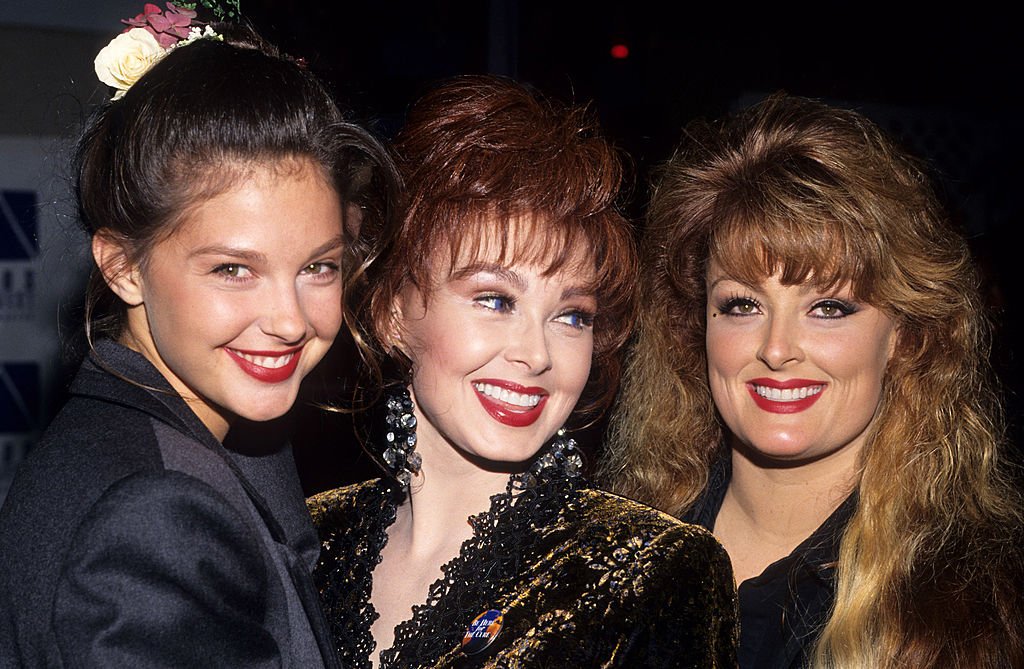 Ashley Judd, Naomi Judd and Wynonna Judd during APLA 6th Commitment to Life Concert Benefit at Universal Amphitheater in Universal City, California, United States. | Source: Getty Images
Judd would easily visit her mother daily, and her almost 90-year-old mother would also spend the weekends at her daughter's farm. It would also allow her to see both Ashley's and Wynonna's families. Judd would say:
"While it's true that I didn't get my emotional needs met with my mother, I've come to terms with that and now want to give her the best life possible for the remaining years."
Besides her strained relationship with her mother, Wynonna has been married three times. She shares two children, Elijah and Grace, with her first husband, Arch Kelley III. Today she remains married to Catus Moser. On the other hand, Ashley married Dario Franchitti in 2001, divorced him in 2013, and has never remarried.
THE END OF THE ROAD FOR JUDD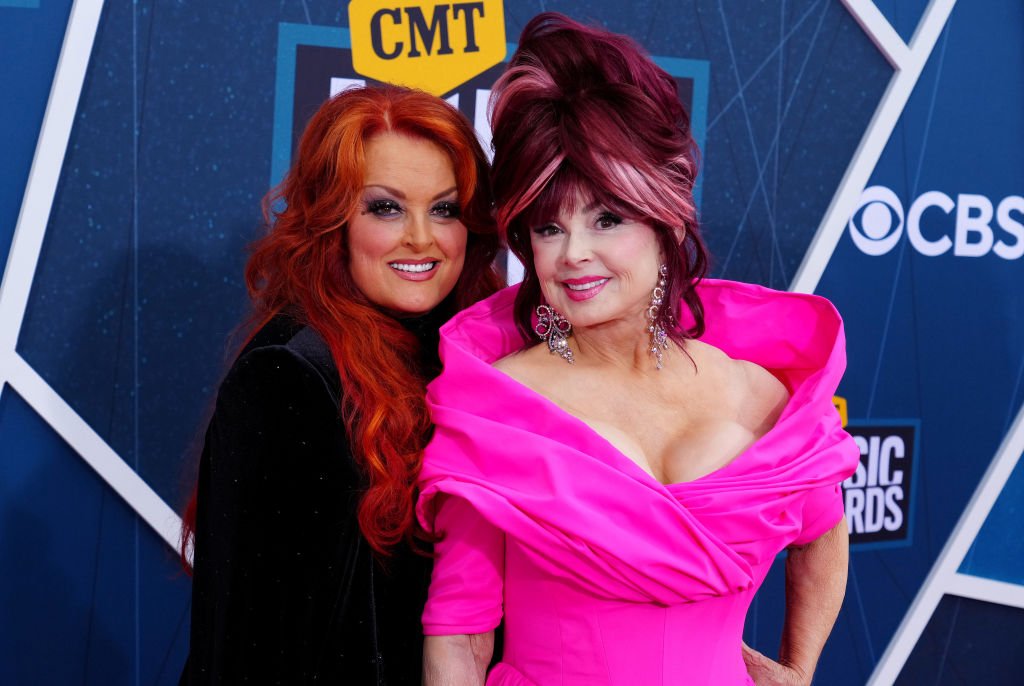 Wynonna Judd and Naomi Judd of The Judds attend the 2022 CMT Music Awards at Nashville Municipal Auditorium on April 11, 2022 in Nashville, Tennessee. | Source: Getty Images
While Judd's life has been marred with unfortunate events, including estranged relationships and depression, she remains one of America's most adored country music royalty.
Unfortunately, on April 30, 2022, Judd passed on in Nashville, Tennessee. Following her demise, Ashley and Wynonna released a statement saying, according to AP News: "Today we sisters experienced a tragedy. We lost our beautiful mother to the disease of mental illness," adding:
"We are shattered. We are navigating profound grief and know that as we loved her, she was loved by her public. We are in unknown territory."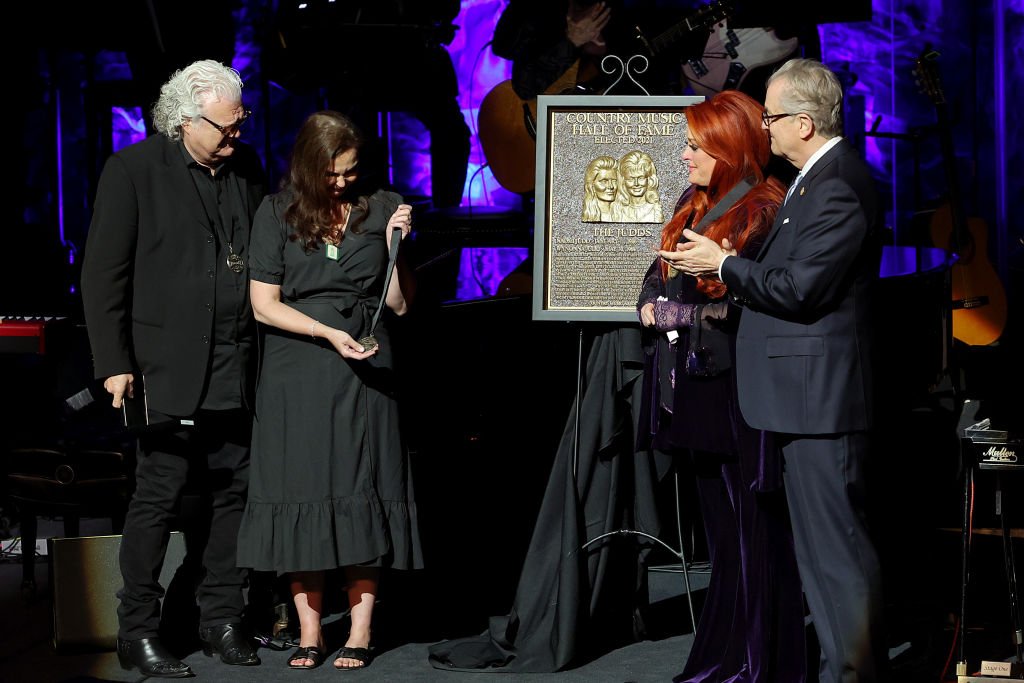 Ashley Judd [Center Left] accepts induction on behalf of Naomi Judd with Ricky Skaggs [Left], inductee Wynonna Judd [Center Right] and Kyle Young [Right] on May 01, 2022 in Nashville, Tennessee. | Source: Getty Images
A day later, Judd was inducted into the Country Hall of Fame, a ceremony that left everyone attending emotional. Wynonna shared that despite her broken heart, she would continue making music while Ashley spoke to the gathering crowd:
"My mama loved you so much. And I'm sorry that she couldn't hang on until today."
Despite the loss, the Country Music Hall of Fame decided to continue with the ceremony, saying: "Her triumphant life story overshadows today's tragic news." She was 76.
Please fill in your e-mail so we can share with you our top stories!